Gastenboek


Druk oponderstaande knop om een berichtje achter te laten in mijn gastenboek


08-03-2009

How far would you go to find a cure
How far would you go to find a cure

Lourdes Salvador - The American Chronicle, March 01, 2009
Source : The MCS America News, March 2009 Issue
cfr. : http://mcs-america.org/March2009.pdf
© 2009 Lourdes Salvador & MCS America
How far would you go to find a cure for your child´s chronic fatigue syndrome (CFS) ?
Annette Whittemore went $5,000,000 far.
Expert medical care for chronic fatigue syndrome has been virtually nonexistent.
Often, patients are left desperate for relief and frustrated at the lack of answers.
Whittemore, a special education teacher the wife of a Nevada developer and lawyer, Harvey Whittemore, decided to take matters into her own hands when it came to her 31-year-old daughter, Andrea, who has had CFS for 19 years.
Chronic Fatigue Syndrome (CFS) is an illness primarily characterized by profound, debilitating fatigue which has been ongoing for at least 6 months and is not relieved by rest.
Other symptoms include :
Cognitive difficulties, impaired memory and poor concentration

Postexertional malaise (exhaustion and increased symptoms) lasting more than 24 hours following physical or mental exercise

Unrefreshing sleep

Joint pain (without redness or swelling)

Persistent muscle pain

Headaches of a new type or severity

Tender cervical or axillary lymph nodes

Sore throat.
The dramatic decline in activity level and stamina is often severe enough to result in substantial occupational, educational and social limitations that lead to defining CFS as a major functional impairment.
At least one quarter of those afflicted are either unemployed or on disability.
Whittemore hopes to provide care to CFS patients at the Center for Molecular Medicine at the Whittemore Peterson Institute, which she partially funded with $5 million.
The $86 million Center will be located at the University of Nevada, Reno and is scheduled to open next year.
Not only will it serve CFS patients, but it will also serve other patients with various neuroimmune and inflammatory diseases, such as myalgic encephalomyelitis, fibromyalgia, atypical multiple sclerosis, autism and other related illnesses.
The past challenge with obtaining care for CFS was that doctors had no test to confirm whether someone has CFS.
Now, Judy Mikovits and her colleagues at the Center have developed a diagnostic blood test which measures five cytokines and chemokines that can be used to confirm a diagnose CFS.
Research projects also uncovered the fact that treating CFS patients with anti-viral drugs has greatly reduced symptoms.
Patients are calling the center from around the world to inquire.
Despite their suffering, the prior lack of a clinical test meant that many have been mistreated by the medical community and in some cases disbelieved that anything was wrong at all.
It is extremely frustrating to be living with a chronic disease and have a doctor dismiss symptoms as "normal" or "all in your head" simply because the medical community has not yet figured out what causes the illness or found a way to confirm it.
It´s humiliated and degrading for patients.
Even worse, lack of early treatment frequently leads to disability financial ruin.
But the Center hopes to change all that.
In addition to diagnosis, the Center will offer counseling, nutritional advice, supplements and physical therapy.
For more articles on this topic cfr. : MCS America (MCSA) at : http://mcs-america.org/index.htm -.
Cfr. : http://www.americanchronicle.com/articles/view/92840



08-03-2009 om 13:54 geschreven door Jules
0 1 2 3 4 5 - Gemiddelde waardering: 0/5 - (0 Stemmen)



De biologie van CVS - Tien ontdekkingen
De biologie van CVS

- Tien ontdekkingen -
ME/CVS – Stichting Nederland
Anthony Komaroff heeft een lijst opgesteld van de belangrijkste ontdekkingen over de biologie van CVS.
Komaroff is hoogleraar geneeskunde aan Harvard Medical School en een vooraanstaand CVS-onderzoeker.
Hij heeft meer dan 230 onderzoeks-artikelen en hoofdstukken op zijn naam staan.
Het chronische-vermoedheidssyndroom is geen vorm van depressie, en veel CVS-patiënten hebben geen diagnosticeerbare psychiatrische stoornis. Net zoals patiënten met andere chronische ziekten worden CVS-patiënten soms depressief vanwege de gevolgen van de ziekte voor hun leven. De meeste onderzoeken laten echter zien dat de meerderheid van de patiënten voorafgaand aan de uitbraak van de ziekte geen ervaring had met depressiviteit.

Bij CVS is er sprake van een chronische lichte activering van het immuunsysteem. Er is bewijs van geactiveerde T-cellen, van activering van genen die de activering van het immuunsysteem weerspiegelen, en van verhoogde niveaus van cytokinen.

Er is overtuigend bewijs dat de natural killer-cellen slecht functioneren – witte bloedlichamen die belangrijk zijn in de strijd tegen virusinfecties. Onderzoekers zijn het niet eens over de vraag of er een toename is van de aantallen T-cellen bij CVS-patiënten.

In de witte stof van de hersenen zijn afwijkingen gevonden bij CVS-patiënten; dat bleek uit MRI-scans. De meest typische vorm daarvan zijn kleine - een fractie van een centimeter grote - gebieden juist onder de cortex, het buitenste gebied van de beide hersenhelften. Ook zijn er verschillen waargenomen in de hoeveelheid grijze stof.

Er zijn afwijkingen ontdekt in de stofwisseling van de hersenen, zoals bleek uit SPECT- en PET-scans. Ander onderzoek doet vermoeden dat er iets mis is met de energiehuishouding van CVS–patiënten en de transportketen van de oxidatieve electronen in de mitochondriën.

CVS-patiënten vertonen afwijkingen in meerdere endocriene systemen binnen de hersenen, in het bijzonder een te lage activiteit van van de HPA-as, maar ook van de hypothalamus-prolactine-as en de hypothalamus-groeihormoon-as.

Cognitieve gebreken komen veel voor bij CVS-patiënten. De afwijkingen die het vaakst gerapporteerd worden zijn problemen met de informatieverwerking, het geheugen en aandacht.

Talloze onafhankelijke onderzoekers hebben afwijkingen gevonden in het autonome zenuwstelsel. Daarbij gaat om het onvermogen van het lichaam om de bloeddruk op peil te houden nadat de persoon is opgestaan, abnormale reacties van het hartritme na het opstaan en een ongewone bloedopeenhoping in de aderen van de benen.

CVS-patiënten hebben een ontregelde expressie van de genen die belangrijk zijn voor de energiehuishouding. Energie komt voort uit natuurlijke chemische stoffen die omgezet worden door enzymen binnen elke cel. Deze enzymen worden aangestuurd door specifieke genen. Ander genomisch onderzoek laat zien dat ook genen die betrokken zijn bij activiteiten van de HPA-as, het sympathische zenuwstelsel en het immuunsysteem, een afwijkende expressie hebben.

Er is bewijs dat een latente actieve infectie met verschillende herpesvirussen en enterovirussen vaker voorkomt. Daarbij gaat het om het Epstein Barr-, HHV-6- en cytomegalovirus. Andere infectueuze actoren, zoals de bacterie die de ziekte van Lyme veroorzaakt, het Ross River-virus en Q-fever, kunnen ook CVS uitlokken.
Cfr. : http://www.me-cvs-stichting.nl/1694



Bijlagen:
http://www.youtube.com/watch?v=O5Z441pe50Q

08-03-2009 om 13:27 geschreven door Jules
0 1 2 3 4 5 - Gemiddelde waardering: 1/5 - (1 Stemmen)



Ten discoveries about the biology of CFS






Ten discoveries about the biology of CFS

The CFIDS Association of America
- www.cfids.org -

The summary of CFS research findings below was provided by Anthony Komaroff, MD, a professor of medicine at Harvard Medical School, senior physician at Brigham and Women's Hospital in Boston and the editor-in chief of Harvard Health Publications.
Dr. Komaroff has an ongoing research program on chronic fatigue syndrome and has published over 230 research articles and book chapters.
Chronic fatigue syndrome is not a form of depression and many patients with CFS have no diagnosable psychiatric disorder.
As with most chronic illnesses, some CFS patients become depressed because of the impact of the illness on their lives, but most studies find that the majority haven't experienced depression before the onset of illness.

There's a state of chronic, low-grade immune activation in CFS. There is evidence of activated T cells, activation of genes reflecting immune activation and increased levels of immune system chemicals called cytokines.

There's substantial evidence of poorly functioning natural killer (NK) cells—white blood cells important in fighting viral infections.
Studies differ as to whether there may be increased numbers of NK cells in CFS patients.

Abnormalities in the white matter of the brain have been found in CFS patients using magnetic resonance imaging (MRI) scans.
Typically, these are small (fraction of an inch) areas just below the cerebral cortex, the outermost area of the brain hemispheres.
Differences in gray matter volume are also being observed.

Abnormalities in brain metabolism, as indicated by single photon emission computed tomography (SPECT) and positron emission tomography (PET), have been discovered.
Other research suggests there's something wrong with energy metabolism and the oxidative electron transport chain in the mitochondria of CFS patients.

CFS patients experience abnormalities in multiple neuroendocrine systems in the brain, particularly depression of the hypothalamic-pituitary-adrenal (HPA) axis, but also the hypothalamic-prolactin axis and hypothamalmic-growth hormone axis.

Cognitive impairment is common in CFS patients.
The most frequently documented abnormalities are difficulty with information processing, memory and/or attention.

Abnormalities of the autonomic nervous system have been found by numerous independent researchers.
These include a failure of the body to maintain blood pressure after a person stands up, abnormal responses of the heart rate to standing and unusual pooling of blood in the veins of the legs.
Some studies also find low levels of blood volume.

CFS patients have disordered expression of genes that are important in energy metabolism.
Energy comes from certain natural chemicals that are processed by enzymes inside each cell.
These enzymes are controlled by specific genes.
Other genomic research is revealing involvement of genes connected to HPA axis activity, the sympathetic nervous system and immune function.

There's evidence of more frequent latent active infection with various herpesviruses and enteroviruses.
The herpesviruses include Epstein Barr, HHV-6 and cytomegalovirus.
Other infectious agents, like bacterium that cause Lyme disease, Ross River virus and Q fever, can also trigger CFS.
Cfr. : http://www.cfids.org/cfidslink/2007/062004.pdf



Bijlagen:
http://me.startpagina.nl/video/usa-senate-briefing/0/part-3-promising-avenues-in-current-cfs-research-dr-anthony-komaroff-2/

08-03-2009 om 13:17 geschreven door Jules
0 1 2 3 4 5 - Gemiddelde waardering: 2/5 - (1 Stemmen)


07-03-2009

The heart of the matter - CFS & cardiac issues - Part I


The heart of the matter
- CFS & cardiac issues -
Part I


Dr. Paul R. Cheney :
"This is the best, most important publication in 20 years. - (regarding CFS) -
This was published the year I left practice, 2003
.../...
What this very impressive article says is that,
without exception,
every disabled CFS patient is in heart failure."

Contents :
CFS - Poor heart function could be to blame

CFS - Poor heart function could be to blame - Een reactie

The heart of the matter - CFS & cardiac issues

Abnormal impedance cardiography predicts symptom severity in chronic fatigue syndrome (cfr. 5 below)

Cardiac Output Linked to Severe CFS Cases - Research Q&A – A discussion on "Abnormal impedance cardiography predicts symptom severity in chronic fatigue syndrome" (cfr. 4 above)

Cardiovascular Physiology Concepts - Vascular Network
I. - CFS - Poor heart function could be to blame
What Doctors Don't Tell You (WDDTY), 14-02-2008
Source : American Journal of the Medical Sciences, November 27, 2007, February 2008
© 2006 Copyright Conatus plc.
Chronic fatigue syndrome (CFS) may be linked to reduced heart activity – but researchers aren't sure if heart function causes CFS or if it's the other way round.
But in a new study, led by Arnold Peckerman, found a link between the two when he analysed 38 CFS patients.
Of these, 18 had lowered cardiac function and they were also the ones who suffered the most severe symptoms, such as joint pain, headache, swollen lymph glands and sore throat.
Although the patients' reduced cardiac functions weren't clinically significant, Peckerman believes that poor blood circulation may be.
In a separate study, he found that some CFS patients are more likely to suffer heart failure.
His study also established that 20 CFS patients didn't have poor heart function, so why does it affect only some ?
Peckerman believes that chronic infection can lead to left ventricular dysfunction in a subset of CFS patients, which suggests chronic fatigue symptoms in these people may be the result of poor muscle function in the heart.
Cfr. :
- http://www.wddty.com/03363800369799468194/cfs-poor-heart-function-could-be-to-blame.html
- http://www.healthy.net/scr/news.asp?Id=9663
II - CFS - Poor heart function could be to blame
- Een reactie -
Gerard Aalderink : gerard.aalderink@HOME.NL
ME-PLATFORM Digest – 17-02-2008
Ik denk dat het bij dit onderzoek van Peckerman nuttig is een paar achtergronden te vermelden :
Hij deed dit onderzoek in opdracht van de Amerikaanse overheid

De opdracht was om uit te zoeken of er bij mensen met ME een mogelijkheid was om de mate van beperking nauwkeuriger vast te stellen ivm het ervaren onrecht bij mensen met recht op een uitkering.
Het was dus niet primair de bedoeling om een oorzaak of onderliggend mechanisme te zoeken.
Alleen vaststellen wat de beperkingen zijn van een individu met ME

De conclusie is dus een lage Q.. Cardiac Output..
Volgens mij te vertalen als een te laag doorstroomvolume.
Dus er circuleert te weinig bloed door het lichaam

Veel symptomen lijken op hartfalen, als er sprake is van een ernstige vorm van ME.
Echter hartfalen kan niet gediagnostiseerd worden.
Blijft als conclusie over dat de hartspier vermoedelijk niet goed presteert (net als alle andere spieren in het lichaam)

Bij deze link staat een interview met Cheney, die hier verder op ingaat en uitlegt hoe belangrijk dit onderzoek is.
Ik wou dat er in Nederland (behalve in de CFS-kliniek) artsen te vinden waren die zouden willen meedenken in de richting van dit onderzoek.
Groeten !
Gerard.



III. - The heart of the matter
- CFS & cardiac issues -
Carol Sieverling
© 2005 CFS/FM Support Group of DFW, 04-02-2005
Contents
Part 1a
Preface

Peckerman's article

CFS compensates for idiopathic cardiomyopathy

The research

Find an accurate measure of disability

A "Q" problem

The test - Impedance cardiograph

P Value - "Q" correlates with degree of disability

Post-exertional fatigue indicates a "Q" problem
Part 1b
Top priority - Blood pressure

Nozzles

Sacrificial prioritization

First compromised - Skin and compensatory hypothyroidism

Next up – Muscles

Third system down – Liver/Gut

Fourth affected - The brain

Fifth - Heart—A two-parter
8.1 - Part A - Manifestation of microcirculatory impairment
8.2 - Part B - "The event horizon"

Sixth system - Lung & kidney
Part 2a
The good news - CFIDS prevents us from crossing the event horizon

Recovery takes time

Marshall Protocol & "Q"

Etiology (cause)

Viruses

Heavy metals

The Nexus – Virus, bacteria, toxins, allergies and heavy metals

Pall - Nitric oxide + superoxide = peroxynitrite

A little math

Super oxide - Out of control
Part 2b
Protection from the death spiral
1.1 - Klonopin / Neurontin
1.2 - Avoid Provigil - It stimulates nitric oxide

How to block peroxynitrite
2.1 - Increase CO2
- Rebreathing
- Klonopin
- Barometric Pressure
2.2 - Uric acid
- Sushi
- Eggs & raw milk (cheese)
- Isoprinosine/Imunovir
- Soy
- Nuts & seeds
2.3 - Consume reduced cholesterol

Three ways to block nitric oxide
3.1 - Hemoglobin
3.2 - Hydroxycobalalmin injections (B12)
3.3 - Magnesium sulfate injections
3.4 - Other Treatments

Physiology - Preload and afterload
4.1 - Preload - Lying down
4.2 - Preload chronobiology - Daytime vs. Bedtime
4.3 - Preload - Hydralate (Gookinaid) / HomeBrew
4.4 - Preload - Cortisol as licorice root
4.5 - Afterload Reduction - Magnesium

Part 1a
The following is my interpretation of transcripts and tapes of conversations that took place between Dr. Paul Cheney and two different patients (including myself) during September and November of 2004.
Any treatments mentioned are highly individualized and should not be generalized to all CFS patients.
Dr. Cheney's treatment approach is rapidly evolving as new information and insights unfold.
Certain broad concepts central to Dr. Cheney's understanding of this illness are generally much more constant (such as decreased cardiac output, HPA axis involvement, the role of glutathione etc.).
It's essential to note that a set "Cheney protocol" applicable to most patients does not exist, given that his treatment protocol is extremely individualized and constantly evolving.
Quotes are from Dr. Cheney or, where noted, from a patient.
Statements in brackets were added by me to provide clarification or context.
All other comments are statements from Dr. Cheney that have been slightly paraphrased, but, to the best of my knowledge, maintain his original meaning.
The focus of this article and much of Dr. Cheney's current work is based on the following publication : "Abnormal Impedance Cardiography Predicts Symptom Severity in Chronic Fatigue Syndrome" (cfr. I onderaan).
A synopsis of this article and an interview with Dr. Peckerman was published in the Fall 2003 issue of The CFS Research Review by the CFIDS Association of America : "Cardiac Output Linked to Severe CFS Cases - Research Q&A" (cfr. II onderaan).
2. - Peckerman's article
Dr. Cheney stated : "This is the best, most important publication in 20 years." (regarding CFS) : "This was published the year I left practice, 2003. The senior author is Benjamin Natelson and the principal author is Arnold Peckerman. What this very impressive article says is that, without exception, every disabled CFS patient is in heart failure."
3. - CFS compensates for idiopathic cardiomyopathy
"Let me first of all define heart failure. There are two kinds of heart failure. There's the kind that any cardiologist can diagnose in about a minute. That you do NOT have. Which is why cardiologists missed this. What you have is Compensated Idiopathic Cardiomyopathy. And your primary means of compensation — now this is the big twist — are you ready ? Have you got your seat belt on ? The primary methodology for compensation for this disorder is in fact CFS itself."
['idiopathic' = 'cause unknown' – 'cardiomyopathy' = 'structural or functional disease of heart muscle']
Patient responds : "I see. So, this is the body's way of saving us from dying of cardiomyopathy."
Dr. Cheney : "Yes. From dying of cardiomyopathy. What is ironic about this, is that I had Idiopathic Cardiomyopathy (ICM). But I never had CFIDS."
In the medical literature, at least 35% of those with a diagnosis of ICM will die within 5 years unless they receive a transplant (that was Dr. Cheney's experience — a heart transplant).
I've been following CFS patients for 20 years and never seen one case of CFIDS go on to transplant or ever even heard of one going on to transplant.
Now if your diagnosis is ICM, why aren't you dead ?
Why hasn't one patient in 20 years needed a transplant ?
It's because you had CFIDS and I didn't.
"I even suspect the mechanism and that has been published too."
"The disease [CFS] itself is protecting you from a deeper problem that has been totally missed, including by me. I missed it, too. Because it's so well-hidden."
4. - The research
Let's take a closer look at the study, beginning with the researchers.
This group is at the New Jersey Medical Center, a major medical school.
Dr. Natelson, a neurologist and professor of neurology, is a very good researcher; quite a bright and accomplished scientist.
Dr. Peckerman, the lead author, is a cardiac physiologist or cardiopulmonary physiologist.
About five years ago, the NJ Medical Center received a multi-million dollar grant from the NIH (National Institutes of Health).
To get the grant, Dr. Natelson wrote a proposal to find a physiological parameter that could be objectively measured and would correlate with disability.
5. - Find an accurate measure of disability
Their job was not to find the etiology, pathophysiology or treatment for this disorder.
"Their job was to find a measurable number that could accurately demarcate those with [CFS] that are disabled vs. those that are not, so that we could resolve some of the disability adjudication problems [that affect so many CFS patients], where people don't believe you have a problem and it's hard for you to get objective proof that will satisfy critics as to your disability."
As clinicians, we know that not everyone with CFIDS is disabled; yet, there are many people with CFIDS that are disabled.
"We know these extremes exist. What we know less about is where to draw the line, because that's a harder thing to do. And the government is just nuts about this, because some circles feel that too many people are getting access to SSDI that shouldn't and on the other side there are people who feel that there are some who aren't getting it who deserve it. We need to resolve this in a compassionate and fair manner."
"That was [Natelson's] proposal and it was funded, fully (The NJMC was named a "CFS Cooperative Research Center). And you can guess why. The government has a vested interest in knowing we're not raiding the treasury unfairly, but they don't want to be accused of knocking people off [SSDI] who later turn out to be disabled."
6. - A "Q" problem
So the NJ team looked at many things and they found something : a "Q" problem.
"Q" stands for 'cardiac output in liters per minute'.
"Q" in CFIDS patients correlated - with great precision - with the level of disability as judged by validated clinical questionnaires that asked about activities of daily living.
What can you do (bathe, dress, cook etc.) and how hard is it (no problem, little bit of a problem, moderate problem, lot of problem) ?
"Question after question after question. Then they have a score and those with the highest score were the most disabled and those with the lowest score were the least disabled. And then they gave the same questionnaire to normal sedentary controls."
7. - The test - Impedance cardiograph
"Then they measured Q, using impedance cardiography. This technology allows one to accurately measure the cardiac output using the idea that the resistance a current has, passed through your chest, is a function of the blood flow through it. It's actually inversely proportional. The greater the blood flow, the lower the impedance. The less the blood flow, the greater the impedance [resistance]. Because blood is water, water passes current better. It's a simple idea. Put an electrode on your front and your back and pass the current through. If it goes quickly through, there's a lot of blood going through the chest and if there's resistance, there's less."
They used a thoracic algorithm, developed at the University of Minnesota some 30 years ago.
This algorithm allows many factors to be part of determining Q, including chest and body size.
Using it, you can compare the "Q" of big people to the "Q" of small people and still be comparing apples to apples.
The University of Minnesota algorithm has been approved by the FDA as a valid measurement of Q.
The point is that Medicare pays for this.
It's been clinically validated by a government agency and is not considered experimental or research - as long as you use this algorithm.
That's important, because whenever this test result filters back to a cardiologist, the first thing many say is, well, but, you know, that's not accurate.
And indeed, it may not be accurate, depending on the machine and the algorithm it uses.
"By the way, there's one other important detail. Unlike all other measures of cardiac output, this is the only one that can be done in the upright position. Which, as you'll find out in a second, was a critical step. Absolutely critical. All other cardiac output measurements are done in the supine position - laying down." (to detect the heart problem in CFS patients, it has to be done both lying down and standing up. If you can manage the whole test, it's preferred to take readings in four positions on a tilt table).
Now, do CFIDS patients prefer to stand up or lie down ?
Of course, they prefer to lie down.
Do you know why ?
"Do you know what your cardiac output does when you stand up ? It drops 30%. In all humans, without exception. So very critical to this technology is that it's the only one that could be done upright [again, four positions on the tilt table are best; standing up and laying down at a minimum]. And what they found is absolutely astonishing, truly astonishing. When [disabled CFIDS patients] stand up, [they're] on the edge of organ failure due to low cardiac output."
The study involved 38 CFIDS patients and 27 matched sedentary controls - a reasonable sample to get convincing statistics.
The CFIDS patients were subdivided into 18 severe cases and 20 that were less severe.
When they looked at the test result statistics, disability correlated with Q !
8. - P Value - "Q" correlates with degree of disability
"And this is the relevant number. The correlation coefficient of .46 with P value of 0.0002 suggests that the disability level of those that were disabled was exactly proportional to the severity of their "Q" defect - without exception and with scientific precision by virtue of their most disabling symptom, post-exertional fatigue. WOW. WOW !"
[Dr. Cheney circles the P value on the copy of the article with great excitement.
A little research on Google revealed that a P value less than 0.05 means there's a 5% likelihood that the association between the factor and the outcome is due to chance.
A P value of 0.01 means there's a 1% likelihood that the association is due to coincidence.
A P value of 0.03 means there's a 3% likelihood that the association is due to chance.
So, the P value of 0.0002 in this study means there are only 2 chances in 10,000 that the factor and outcome are due to coincidence !
The factor being severity of CFS (disability) and the outcome being lower cardiac output ("Q" problem)]
Statin drugs are given to people with high cholesterol due to only a P < 0.05 (they're given - —based on a much weaker P value).
Dr. Cheney continued : "And I'll tell you, it's profound because no other paper that I know of has been published in 20 years that can give a number which so precisely correlates with the level of disability. There's nothing out there. Believe me—nothing exists. Not RNase L, not immune-activation levels, not SED rates. NOTHING has this sort of correlation with disability that I know of."
9. - Post-exertional fatigue indicates a "Q" problem
Next, the NJ team looked to see if there were any symptoms that were 100% observable in the group of disabled cases, but not in the others.
They found that there was only one symptom (among the loooong list of CFIDS symptoms) that was seen in 100% of the patients with the Q problem.
Only one.
Post-exertional fatigue.
That is, when you push yourself physically, you get worse.
What distinguishes CFIDS from FM ?
Post-exertional fatigue.
Patients who have FM, but not CFIDS, can exercise - it helps them.
FM patients do not have a Q problem.
MCS patients do not have a Q problem (unless they also have CFIDS).
They do have other issues that overlap with CFIDS.
Martin Pall's conceptual framework allows us to lump these people all together (FM, MCS, GWS, CFIDS).
However, Q is what separates them.
CFIDS patients have a big Q problem and post-exertional fatigue is the one symptom that correlates with Q.
Post-exertional fatigue is the number one symptom reported by people with ICM.
Among the disabled CFS patients [the severe group], 80% had muscle pain, 75% had joint pain, 72% memory & concentration problems, 70% unrefreshing sleep, 62% generalized weakness, 60% headaches, 60% lymph node swelling, 68% fever and chills and, 50% had sore throat.
Though some symptoms were certainly more common among the disabled patients, the symptoms varied - with the exception of post-exertional fatigue.
They all had that.
This suggests that it is not so much the symptoms that are disabling.
Rather, "the symptoms are reflecting an interaction (or a nexus) between Q and how you compensate for Q. Depending on the nature of the compensation, which is individually distinct, you will get an array of symptoms that is individually determined. Just like this : ten patients with MS will not have identical symptoms. Any more than ten AIDS patients or ten cancer patients or ten of anything."
Why ?
Because the disease process - which they all have - will manifest differently in each person.
The specific symptoms will arise out of factors unique to each person; those factors will determine how the disease plays out in each.
"Within the non-disabled [CFS] group they saw pretty much the same thing—it's just that the percentages were a lot lower. For example, fever and chills were found in only 5% of the non-disabled. The highest percent was post-exertional fatigue seen in 60%. But 40% of the CFIDS patients who were not disabled did not have post-exertional fatigue, but did have CFIDS."
"The reason for that is, of course, if you look at the original case definition, post-exertional fatigue - that is exercise worsens the syndrome, effort-related exacerbation, push-crash phenomenon - is not a major criteria, it's one of the eight minor criteria. It's possible not to have that and still meet the case definition. But all disabled patients have that and 60% of non-disabled have that." (it's possible to not even have post-exertional fatigue and still have CFS; however, all disabled CFS patients have post-exertional fatigue, as do 60% of the non-disabled).
"More importantly, all disabled CFIDS patients, all of whom have post-exertional fatigue, have low "Q" and are in heart failure."
Part 1b
1. - Top priority - Blood pressure
"Now there is one factor that I want to mention before I get into the data display. Natelson requires, as a rule, before you're allowed into his medical school for study (whether it's this particular study or any other study) that you consider coming off of all medications and all nutraceuticals or he may not see you. Furthermore, his team is not treatment oriented."
Patient responds : "Well, I certainly wouldn't agree to do that. I'd be a wreck."
Dr. Cheney continues : "Of course you wouldn't agree. Therefore, the data I'm about to present is not anywhere near as bad as you are."
You are more severely affected than anyone in this study.
I'm not sure he has patients from the truly severe end of the spectrum of CFS.
Those patients don't participate in studies.
Just reflect on that as I go through this.
In this study, the normal person and the non-disabled CFIDS patient pump 7 liters a minute through their heart with very little variance : 7 liters plus or minus .5.
When they stand up, they drop all the way down to 5 liters per minute, a full 30% drop in output.
That's normal.
"First of all, why does it go down when you stand up ? Because the heart can only pump as much blood as returns to it. If you drop the return by 2 liters per minute, you will always drop the output by 2 liters per minute. The blood has to go uphill against gravity, so there's an automatic 2 liter per minute drop in return and therefore an automatic 2 liter drop in output even though the heart is completely normal. Where does that extra 2 liters go ? It's pooled in your lower extremities and capacitance vessels. Rapidly, by the way." (capacitance vessels are the larger veins of the body where most of the blood volume is found and where regional blood volume is regulated; for a great explanation of the circulatory system, including the different types of veins and arteries and their respective functions, go to 'Cardiovascular Physiology Concepts - Systemic Circulation' by Richard E. Klabunde, Ph.D. (cfr. III onderaan).
Why don't normal people sense that 30% drop in output ?
You might assume that their blood pressure would fall 30% and they'd sense it.
Nevertheless, their blood pressure either stays normal or goes up when they stand.
Blood pressure is so vitally important that the body compensates to prevent blood pressure from dropping.
Think about how significant blood pressure is.
Physicians are allowed by law to pronounce people dead.
That's a lot of power.
And how do we do that ?
Think about the movies.
They always check for a pulse—blood pressure.
No pulse—you're dead.
And, of course, they check to see if you're breathing.
However, if you don't have a pulse and aren't breathing, you'll be pronounced dead.
Doctors don't even have to check for brain activity.
Why does the law give doctors such power ?
Because there's never been an exception to this rule.
No breath, no pulse, you're dead.
No exceptions - unless you're ice cold.
"It points to how important blood pressure is to the body, because blood pressure is, in fact, life. And so, your body will defend your blood pressure beyond anything else. Or, to put it another way, it will sacrifice everything—even your brain—to keep the pulse going."
2. - Nozzles
"Now, when your Q drops 30%, your pressure will not drop, because your body will defend that pressure, even to the loss of your brain. This is critical to understanding what happens in CFIDS patients." [Let's use an analogy from gardening.] "Here's the hose attached to a spigot at the side of the house. I have the spigot turned fully counterclockwise [on] and it has maximum Q at 7 liters per minute coming out of that hose. Because it's coming out fast enough, there's enough pressure for this water to shoot out of the hose and I can water all the plants out there, all the way out to the 4th row tomato plants, 6 feet beyond this hose. So, I can sit there and water all day long providing sufficient nutrients and stuff to the plants, because I have adequate Q."
"Now let's take the knob and crank it down so that we drop it down from 7 liters to 5. That would be a normal drop on standing up. The pressure should drop at least 30% or more, but doesn't. Why ?"
Because, if you turn the flow down, the water can't get out to the tomato plants anymore.
There's not enough pressure and it's just dribbling out, so what do I do ?
I take my thumb and I press it on the end to partially block it and create backpressure.
That builds the pressure back up sufficiently to allow that stream of water to shoot out at sufficient velocity to water the tomato plants in the 4th row—even though
I had a 30% drop in (cardiac) output.
Because my thumb gets tired, I put a nozzle on the end of the hose and tighten it down so I can spray all the way out there at a low Q [pressure].
That's what a nozzle is for.
And you have a nozzle in you.
It's called the 'end arteriole' or 'resistance vessel'.
It regulates the resistance against which flow occurs to keep your pressure within normal range - despite a large fluctuation in Q produced by standing up or laying down.
Because I can maintain the pressure, I can water the plants all the way out to the tomato plants in the fourth row regardless of the Q, because the pressure is maintained.
Now, let's crank it to down to 50%, taking it from 7 liters per minute, all the way down to 3.5 liters per minute.
I still have the same nozzle attached but when I drop the flow to 3.5 liters, I can't reach the tomato plants, unless I really tighten down on the nozzle.
Moreover, if I tighten it all the way down just a little tiny spray spits out.
Maybe only a drop or two will reach all the way out to the tomato plants.
Now I'm sacrificing water perfusion of the plants in order to maintain pressure, because without blood pressure you're dead [perfusion : the injection of fluid into a blood vessel in order to reach an organ or tissues, usually to supply nutrients and oxygen].
When faced with a low Q, the body sacrifices tissue perfusion in order to maintain blood pressure and that's all you need to know to understand this concept.
Microcirculation to the tissues of the body is sacrificed to maintain blood pressure so you will not die in the face of a low Q and that is what is going on in the disabled CFIDS patient.
In Peckerman's study, the data of the disabled CFIDS patients reveals that when they are supine (laying down), their Q is 5 liters per minute.
So laying down they can perfuse out to the extremities, but admittedly not as much volume gets out there as would occur at 7 [the Q of the controls and mild CFIDS patients when laying down], but there's enough volume that you are really not that badly affected.
Let's look at what happens when the disabled CFS patients stand up.
They drop to 3.7 liters per minute, a 50% drop from the normal of 7, and that means they can't water the tomato plants !
The tomato plants start to shrivel up and experience trouble.
Big trouble !
At 3.7 liters per minute, they do not have adequate Q to function.
There will be a functiovnal contraction [lowering of what you are able to do] determined by the drop in Q.
The lower the "Q" goes from there, the more in bed you will be, because lying down is the only time you come close to sufficient Q.
Patient asks : "So basically, the tomato plants are all the organs and tissues in the body ?"
Dr. Cheney replies : "Yes !"
And those "severe" patients in the study who dropped to 3.7 liters per minute would be mild or moderately ill patients in my practice.
How do I know that ?
I know it by virtue of their pressure changes and their heart rate changes.
Look particularly at the MAP (mean arterial pressure) - MAP is the average of your systolic and diastolic pressure.
If your blood pressure is 120 over 80, your MAP is 100.
All groups in the study had virtually the same MAP when they stood.
There is no real difference in the MAP of the controls and the patients in this paper.
That's not true in my practice.
My patients are virtually always lower than normal.
Same for their heart rates.
3. - Sacrificial prioritization
Now here's an important, critical idea.
The body does not sacrifice tissue perfusion equally across all organ systems.
It prioritizes the order of sacrifice and you can see the progression of your disease in this prioritization.
The heart pumps out blood to the artery and the artery produces blood pressure.
It pumps down to the smallest arteriole called the resistance vessel, which we will call the nozzle.
The nozzle then breaks out into a capillary bed that delivers a certain capillary pressure to the tissues.
In the human body, every cell in your body is within 1 millimeter of a capillary (except in cartilage, periosteal bone and the cornea).
Then, the blood returns to the heart via the veins, the venous return.
"There are two organ systems that have a super nozzle in addition to the main nozzle. They have a super built-in nozzle—it's called the 'Renin Angiotension System' or 'RAS'. It's built into two organs : the lung and the kidneys. They have the greatest nozzle in the body. They can spit water out all the way to the tomato plants with practically no Q at all; they just need a little bit. They can sustain the greatest degree of Q problems, because they have this extra fancy nozzle, the Renin Angiotension System."
Additionally, the heart and the brain also have secondary nozzles.
Although not as powerful as the RAS, these secondary nozzles protect that tissue even in the face of extremely low Q.
Therefore, the lung, the brain, the kidneys and the heart are a little bit more protected than the liver, gut, muscles and skin from a drop in Q.
4. - First compromised - Skin and compensatory hypothyroidism
Having said this, in what order are things sacrificed and what are the consequences ?
The first is the skin.
If you sacrifice the microcirculation of the skin, several problems can arise.
One is that without adequate microcirculation to the skin, the body cannot thermoregulate anymore [thermoregulate : regulate body temperature].
You cannot stand heat or cold, although heat will be more difficult at first than cold - in part because if you're too cold you just put on more clothes, but how do you rip your skin off when you get too hot ?
If your core temperature rises high enough, you will not sleep and your body will activate your immune system.
In order to regulate that problem, your body will kick in thyroid regulation and you will downregulate [reduce or suppress a response to a stimulus] your thyroid to keep your temperature from going too high and you will develop "compensatory hypothyroidism" !
Now you will have trouble with cold.
The second thing your body will not be able to do is get rid of VOCs ('Volatile Organic Compounds'), which are shed in the skin's oil ducts.
VOCs build up in the fat stores of your body and you become progressively chemically poisoned by whatever is present in your environment and whatever you are genetically susceptible to - different things in different people.
If that's pretty significant, we call that 'Multiple Chemical Sensitivities' (MCS).
If all you've got is microcirculatory deficiency of the skin, we'll call that MCS and the treatment is to put you in a sauna to outgas you - to detoxify you - which is in fact the primary treatment of MCS patients.
We'll also exercise you, which is another MCS treatment.
If it gets worse than that, the next thing you'll sacrifice are your muscles.
You'll have exercise intolerance - you can't go up stairs or climb mountains as easily.
When you move your muscles, you feel like you got hit by a ten-ton truck.
Very minor activity on day one produces a day two on which you say, "What did I do, it's almost like I ran a marathon."
If it gets still worse, you begin to get fibromyalgic pain.
If it affects the joints, it may precipitate pyrophosphoric acid and uric acid crystals and you start to have arthralgias and myalgias linked to this microcirculatory defect.
Microcirculation problems have been suggested by Fibromyalgia research in Toronto.
Moldofsky tried to induce FM symptoms by interrupting the sleep of study participants and was successful with a significant number of the women.
It was harder to induce clinical FM in men and almost impossible in male athletes.
It came down to microcirculation.
Men had a higher capillary cross-sectional area (more capillaries) than women.
Athletes have more than non-athletes.
Male athletes are therefore more resistant to microcirculatory problems within the muscles, whereas sedentary women are the most vulnerable.
Microcirculatory problems will be much worse for sedentary women because such problems are modified by the capillary cross-sectional area.
Low cardiac output further exacerbates microcirculatory problems.
6. - Third system down – Liver/Gut
The next thing affected is your liver/gut.
Probably the very first thing you'll notice is that there are fewer and fewer foods you can tolerate.
If it gets really bad, there will be only a handful of foods you'll be able to eat - for a lot of odd reasons.
In part because microcirculation is necessary for proper digestion.
Also, your body won't secrete digestive juices so you won't digest your food.
If you can't digest your food you'll get peptides that are only partially digested and highly immune-reactive.
They'll leak out of your gut [into your bloodstream] and you'll get food allergies and/or sensitivities.
Your body will also fail to detoxify your gut ecology, so your gut will begin to poison you.
That's manifested as feeling yucky and a sense of toxic malaise.
You get diarrhea, constipation, flatulence and all kinds of GI problems, including bacterial overgrowth, yeast overgrowth, parasitic overgrowth.
It's a problem because you have poor microcirculation.
If it gets worse, you'll get malabsorption syndromes because the nutrients that are - by some miracle - digested, are not absorbed well because there's no microcirculation.
At which point, you will begin to become increasingly toxic, which can manifest as a variety of skin disturbances and you don't feel good and other interesting things—particularly in the brain.
7. - Fourth affected - The brain
In the brain, there's a devastating effect with respect to liver/gut dysfunction—it can quickly toxify the brain.
That's perceived initially as, "I only have problems when I have to use my brain."
Then it becomes a problem even when you don't use your brain that much.
You have all kinds of cognitive complaints like memory disturbance and processing speed.
Then you begin to get central brain structures that can destabilize you psychiatrically.
You can get hypothalamic structures that begin to destabilize you from an autonomic nervous system perspective and/or neuroendocrine response defects [neuroendocrine : the interaction between the nervous system and the hormones of the endocrine glands].
Whatever the brain does, it doesn't do it as well.
The brain and the heart probably get hit about the same time, but patients usually notice their brain being affected much earlier than their heart.
That's because heart muscle cells have the greatest mitochondrial content of any tissue in the body.
Thus, when mitochondria are impaired, the heart muscle has the greatest reserve and is the least vulnerable.
Neurons have far less mitochondria and they run out long before the heart, especially if you're sedentary.
If you're sedentary there's not too much demand on your heart, but you can still think and make great demands on your brain.
Energy is energy, whether it's being used physically or cognitively.
The effect on the brain is noticed first because it has less reserve, especially if you're thinking - unless you do meditation.
Patients who are both sedentary and meditating regularly may actually preserve their brain longer than those who are just sedentary and use their brain a lot.
8. - Fifth - Heart—A two-parter
8.1 - Part A - Manifestation of microcirculatory impairment
The effect on the heart has an "a" part and a "b" part.
"The initial manifestation of microcirculatory impairment of the heart is arrhythmia. What kind ? You name it, you've got it."
"You'll also notice, again, exercise intolerance, because the heart is indeed a muscle just like your leg muscle. When you go up flights of stairs or up mountainsides, you need more cardiac output and you can't sustain it. Therefore, you're going to have trouble. As it gets worse, you'll begin to see mitral valve prolapse (MVP) because that inadequate capillary function affects the papillary muscle and results in prolapse of the mitral valve. Finally, when you get even more severe microcirculation problems, you start to get chest pain as you begin to knock off myocardial cells [heart muscle cells] because they can't get adequate oxygen."
8.2 - Part B - "The event horizon"
"And finally you get to the 'B' part of the heart and I'll put a line here [on one of many drawings] which I'll call the Event Horizon, after a movie I saw by that name. 'Event Horizon' is a movie in which a group of space explorers discovers a black hole. They park their space vessel outside the event horizon because if they pass that line they can't get back and if they pass it they're drawn down into a vortex into the black hole and vanish from this universe."
"The Event Horizon with respect to the heart is this: when the microcirculation defect within the heart itself (produced by a low Q), begins to impact Q itself, you enter a vicious cycle. Microcirculation impairment reduces the Q, which produces more microcirculation impairment which produces even more Q problems, and back and forth, zigzagging into a vortex and down you go "through the Event Horizon" to the next phase of cardiac failure, which is the lung."
9. - Sixth system - Lung & kidney
"Cardiac failure in the lung produces Congestive Heart Failure (CHF) and Pulmonary Edema. Then comes the kidney - because remember the kidney and lung have the super-duper RAS system. So the last to go turns out to be the kidney which has the biggest RAS system of all buried in its cells, the Renin Angiotension System. When the kidneys go, you go into renal failure, which combined with the liver, is often dubbed hepatorenal failure and that is the requisite cause of death due to Idiopathic Cardiomyopathy." [After crossing the Event Horizon and spiraling down into Congestive Heart Failure]. I've been there and done that. I'm an expert on that particular journey. And this is the exact sequence I went through over a two—to three-year time period."


Read also : Part II


07-03-2009 om 21:41 geschreven door Jules
0 1 2 3 4 5 - Gemiddelde waardering: 3/5 - (2 Stemmen)



The heart of the matter - CFS & cardiac issues - Part II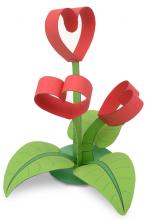 The heart of the matter - CFS & cardiac issues
Part II

Part 2a
1. - The good news - CFIDS prevents us from crossing the event horizon
"You'll notice that the last things afflicted are the lung and the kidney because they have the RAS and therefore you really have to cross the Event Horizon to involve those. I crossed it. One third of all cases of ICM cross it and once you cross it, there's no turning back. You either die or get a transplant. There is no turning back."
"Now, for some interesting reason, CFIDS patients do not cross the Event Horizon, at least in any significant way. We don't see them in Pulmonary Edema; we don't see them in renal failure; and, we certainly don't see them needing a transplant. Therefore there is something about this disease that keeps you from progressing across the Event Horizon, though you can get cardiac involvement in the milder sense."
Since no CFIDS patient that I've ever known or heard about has crossed the Event Horizon, I maintain that this means that CFIDS must prevent it from happening in the first place.
I crossed the Event Horizon and spiraled down because I did not have CFIDS.
You have CFIDS; therefore, you're very unlikely to cross the Event Horizon, which doesn't mean that you won't over time.
Peckerman believes that a certain percentage of CFIDS patients are headed right for that.
However, they may take a long, long time or die of something else before that happens.
Almost everyone with CFIDS has Compensated Idiopathic Cardiomyopathy [based on the test results he's getting].
It's the degree of compensation that varies.
Some compensate very well, others less so.
How will you know if you eventually lose your ability to compensate and cross the event horizon ?
You'll know it because you'll lie down and you'll be short of breath.
When you lie down you'll no longer be able to breathe.
Rather than lying down and feeling better, you'll lie flat and get short of breath.
Then you know you've crossed over.
When I had my heart replaced, one of the first things that came back was my kidneys.
My brain came back, but slowly.
Even though my cardiac output was a whopping 10 liters per minute with the transplant, my brain did not come back fully for 6 to 7 months.
Even then, there was continued progression for about four more months before I reached near 100% or greater.
In fact, what's interesting is that I now think my brain is functioning at a much higher level than has been present since I was 20.
That's interesting because age 20 is when you see 10 liters per minute output.
The point is that, at some interesting level, brain functionality depends on microcirculation and when you have sufficient amounts of it, you have excellent brain function.
The next thing that came back was my liver/gut; I couldn't stop eating, and my gut functioned perfectly.
Then, my muscles started to come back and that took 8 months. Interestingly, my skin took a long time.
So, my body resuscitated in reverse order.
"It's taken me over a year to fully come back despite an almost instantaneous restoration of Q, which was my only problem in the first place."
"Which speaks to something very important and that is, fundamental therapy does not instantaneously result in improvement. As a matter of fact, anything that would improve you within a matter of minutes, hours or days is, in fact, not therapy at all. It is palliation—symptom suppression—which in fact may not be helping you at all."
My hat is off to Trevor Marshall for identifying that the Renin Angiotensin System (RAS) is a key element in the pathology of this disease and pointing out that it acts locally as well as systemically.
I didn't know that before.
But I'm concerned that an ARB ('Angiotensin Receptor Blocker') is being used in CFIDS patients without an awareness of its effect on "Q."
Angiotensin II has two receptors that we know of and we only understand the first, AT1.
When Angiotensin II binds to AT1, it increases the hormone Aldosterone, which in turn increases blood volume.
Big issue !
If you block AT1 with an ARB [like Benicar], down will go your Aldosterone and down will go your blood volume and you could be in a heap of trouble.
ARBs that bind to AT1 will constrict blood volume.
I'm also concerned that the other receptor [AT2] is being ignored.
No one knows what it does.
Not even Merck !
I suspect that it has an immune effect.
An ARB like Benicar selectively binds very tightly to AT1, resulting in a two - to three-fold increase of Angiotensin II, which then binds to the wide-open AT2 receptor.
And who knows what kind of immune responses that is setting off.
This is just speculation, but I am concerned.
"I don't believe that you can block a regulatory pathway, especially tightly, with a rebound upregulation of Angiotensin II, two or three fold, when you leave unblocked an unexplained receptor that you have no idea what that thing is doing and then hope that down the road everything will be rosy."
What is the etiology, the cause, of this cardiac output problem ?
The short version is that cardiac muscles have lost power because their mitochondria are dysfunctional.
They're not functioning well because of a redox-state problem [Redox : a reversible chemical reaction in which one reaction is an oxidation and the reverse is a reduction. Look for a future article explaining redox states].
But, what causes the redox-state problem ?
I don't know.
I just know that, like MCS and GWS and many other illnesses, we're looking at a redox-state problem.
But, there's something unique about CFIDS, because this redox problem seems centered on the heart.
It's not focused on the heart, at least to the extent that we can tell, in these other disorders.
But there is one big, big clue.
It ties in to what we know about Idiopathic Cardiomyopathy (ICM), so we need to look at that first.
It may shed some light on CFIDS-linked cardiomyopathy.
According to the textbook of medicine, the list of things associated with cardiomyopathy is as long as your arm and covers three pages.
But most of the things listed are infectious diseases and viruses are at the top of the list.
ICM appears to be caused, in the minds of most physicians, by a post-viral infectious disorder that evolves following a viral infection, sometimes at a relatively young age.
Doesn't that sound a little bit like CFIDS ?
6. - Heavy metals
The second thing that is mentioned, for which a great deal of evidence now exists in cardiology literature, including recent publications in the Journal of American Cardiology, is heavy metals.
This is the big, big clue I referred to earlier.
There's an Italian article published in one of the cardiology journals about a link between ICM and mercury.
The authors looked at about 13 cases of ICM, 24 cases of other types of heart disease and 4 controls.
They biopsied the heart muscle of all the participants and radiated it with neutron flux to make any heavy metals radioactive.
Then they put the tissue in a chromatograph to determine with great precision exactly how many molecules of mercury were in each of the tissues.
What they found was astounding.
All 13 cases of ICM had 23,000 times more mercury than the controls and 18,000 times more than the other types of heart disease.
One hundred percent of the people with ICM were mercury toxic at the tissue level.
Does that necessarily mean that the cause of ICM is mercury ?
Or, is mercury linked to some other phenomena ?
A professor at the University of Kentucky whom I greatly admire analyzed that data.
He determined that in normal heart muscle there are not enough mercury-binding sites to have that much mercury.
He said the only way you could load that much mercury into the heart muscle was if something else carried it in.
There may be a cardiotropic pathogen and/or an immune-system dysregulation associated with a cardiotropic pathogen that is required to load that much mercury into the heart [cardio : heart; tropic : affinity for or influencing].
I doubt the cardiotropic pathogen by itself can produce ICM.
I think takes a combination of a pathogen and the presence of a heavy metal like mercury.
7. - The Nexus – Virus, bacteria, toxins, allergies and heavy metals
I believe that the proximate etiology of cardiomyopathy is a nexus between an infectious, allergic or toxic experience, as well as heavy metals.
I'll go through why I think that, but I'm not claiming I know the exact cause.
I'm just claiming that, based on the medical literature on cardiomyopathy as well as what we know about CFIDS, I would lay my wagers on those two entities and I think they both may be required, not just one.
That's why I call it a nexus between the two and you'll see why.
Because the underlying issues for the etiology of a Q loss need those two entities to really get going.
8. - Pall - Nitric oxide + superoxide = peroxynitrite
The pathophysiology [functional changes that accompany a disease] at the cellular level that underpins this pathophysiologic state is well elucidated by Martin Pall [a search for "Martin Pall" on immunesupport.com will produce several articles].
One nitric oxide molecule plus one superoxide molecule equals one peroxynitrite molecule.
Peroxynitrite is a reactive oxygen species, is deadly and highly damaging.
At the cellular level, it is the proximate cause of human mortality.
Even if you are healthy and your body handles peroxynitrite as well as possible, you will still die of old age.
"These molecules [nitric oxide and superoxide] have to be generated because they are essential for life. They are the end products of a complex scheme of oxidation reactions in the human body; necessary for, among other things, energy generation and their production is inevitable. Indeed, if they weren't produced you would not be alive. But because they are produced, you will die of oxidation. If you live by the sword, you die by the sword. If you live by oxidation then, like any piece of iron set in an oxygen environment, you will eventually rust away and we call that death by old age. This is called 'The Free Radical Theory of Aging.' "
What do humans die of, usually ?
The top killer is Coronary Artery Disease [CAD] and the next is cancer.
It turns out that CAD and cancer are also driven in part by peroxynitrite formation.
Neurodegenerative diseases like Parkinson's and Alzheimer's are also suspected of being driven by free radical formation.
Even suicide is increasingly thought to be generated by oxidative stress in the central nervous system.
And, of course, MS and autoimmune diseases.
And finally ICM, the path down which you seem to be going, though halted by CFS itself.
But your path deviated right here, just above the Event Horizon to CFS and you went down the CFS path for a very interesting reason.
Why didn't you go down the cancer or MS or Parkinson's pathway ?
For some reason you started down the CFS pathway over those and I think that's a result of preordained genetics and environmental influences that combined in a unique fashion to produce that particular road I went down - the ICM pathway.
But I could not deviate [from the ICM path] because I never developed CFIDS and I went straight to a near-death experience and came back.
I want to talk a little bit about these two guys [nitric oxide and superoxide], show you why they're necessary and that you have to make them, and how they can modulate your disease process.
Especially how they're related to etiology [they cause many, if not most, of our symptoms—directly or indirectly].
Nitric Oxide is made by iNOS, eNOS and nNOS, so far identified [the small letter in front indicates the source].
The iNOS is of particular interest because it comes from the immune system.
When any kind of virus, bacteria, mold, toxin, microbe or allergy activates your immune system, it induces iNOS, which makes copious amounts of Nitric Oxide. iNOS can make far more Nitric Oxide than eNOS and nNOS can ever make.
eNOS is made by the endothelial cells in the blood vessels and is responsible for regulating microcirculation, basically.
nNOS is made in neurons and is responsible for memory and learning.
It is also, when highly activated, very much responsible for MCS, EMR sensitivity [electromagnetic radiation], light and noise sensitivity and can make sleep difficult.
Over-activation also amplifies pain.
Your body has to make nitric oxide.
If you don't make it, you have no immune system, no circulation, no brain.
The question isn't do you make it; the question is do you make a lot of it.
If you make a lot of it there can be repercussions downstream.
What those repercussions are depends on what you're [your body is] doing with superoxide.
Now superoxide is produced by the act of making energy [ATP].
It's made in the mitochondria, and for every molecule of ATP generated, you generate one molecule of superoxide - one for one.
The more energy you make, the more superoxide you make.
However, superoxide is generally found inside the mitochondria.
Generally.
Nitric oxide is found outside the mitochondria.
As long as superoxide stays in the mitochondria and never leaks out, there's no way you will make peroxynitrite, because it takes one nitric oxide plus one superoxide to make one molecule of peroxynitrite.
Now, let's stop here for a moment to talk about the coupling effect.
If I have 50 molecules of nitric oxide and five molecules of superoxide have leaked out of the mitochondria, how many peroxynitrite molecules do I generate ?
Five.
If I make 10,000 nitric oxide molecules and only 5 superoxide, how many peroxynitrite molecules do I generate ?
Again, five !
Do you see what is happening ?
What dictates peroxynitrite is not the one with the highest amount, but rather the one with the lowest.
10. - Super oxide - Out of control
Therefore, the primary driving force behind peroxynitrite is in fact the production of superoxide.
However, if superoxide is well controlled, peroxynitrite formation is limited.
However, if superoxide is out of control, there are few limits to the formation of peroxynitrite.
It's purely a function of energy production.
The more energy you produce, the higher the peroxynitrite may go, especially if nitric oxide is also out of control.
If everything worked as intended, the mitochondria would take in oxygen and nutrition and output carbon dioxide, water and ATP (energy).
You have enzyme systems embedded in the mitochondria that can break superoxide down to water to prevent superoxide from leaking out of the mitochondria.
One enzyme system is called Superoxide Dismutase (SOD).
Actually, the enzyme breaks it down to hydrogen peroxide and then down to water, via Glutathione Peroxidase, which depends on selenium and glutathione [without proper amounts of selenium and glutathione, the enzyme cannot do its job].
For the enzyme [SOD] to break superoxide down properly, selenium is supposed to bind to Glutathione Peroxidase.
However, if mercury is present in any amount and you have no defense against it [and there are defenses], it competes for that binding site and blocks the selenium.
When mercury displaces selenium at the binding site, the function of that enzyme is knocked out.
At that point, you have no way to oxidize superoxide down to water and superoxide starts to leak out contributing to the formation of deadly peroxynitrite.
How much superoxide leaks out depends on how much energy you're generating [and thus how much superoxide], as well as the presence of other defense mechanisms.
CoEnzyme Q10 is one and Lipoic Acid is another.
CoQ10 within the mitochondria and Lipoic Acid in the cytoplasm bind excess superoxide so it's unavailable to couple with nitric oxide to produce peroxynitrite.
Taking sufficient CoQ10 under certain redox state conditions, would allow you to make more energy and not get creamed with peroxynitrite [Redox will be discussed in another article].
But, if you keep raising CoQ10 in an inappropriate redox state you may actually generate more superoxide and that's when the CoQ10 bites you [some patients who cannot tolerate CoQ10 find that its analogue, Idebenone, works better].
Glutathione production is linked to ATP production, because the more ATP (energy) you make, the more Glutathione you need to keep the enzyme breaking the resulting superoxide down to water.
If you don't, then the lack of Glutathione will actually result in injury to the mitochondrial membrane and a drop in ATP.
That's the Gibbs Free Energy Equation, which says that Glutathione concentration and ATP generation are intimately linked.
Which brings me to the most important statement I'll make about this peroxynitrite diagram.
If you are immune-activated from virus, bacteria, mold and/or toxin exposures, then you're generating an excess amount of nitric oxide.
And if you also make a significant amount of ATP, it can result in superoxide, which then binds with the nitric oxide to produce large amounts of peroxynitrite.
Then you're set up for major problems [oxygen transport, microcirculatory impairment, lack of tissue perfusion etc].



Part 2b
1. - Protection from the death spiral
So to protect yourself from going down the death spiral, your body stops making energy - at least to a point.
That results in significant reduction of superoxide and knocks out peroxynitrite.
Thus, you cannot and will not advance [toward the event horizon] or, if you do, you will advance very, very slowly.
I couldn't do that and therefore I crossed the event horizon and almost died.
By the way, all this is Dr. Pall's model.
The only added dimension here is the NMDA receptor, which sits on a neuron and when activated, triggers nitric oxide production.
So blocking NMDA reduces nitric oxide.
1.1 - Klonopin / Neurontin
Patient asks :"Klonopin only upregulates the GABA receptor, is that right ?"
Dr. Cheney responds :"Yes. But that has an indirect effect on the NMDA receptor, through the GABA receptor. By upregulating [increase a response to a stimulus] GABA, you downregulate NMDA and reduce nitric oxide." [Thus, Klonopin and Neurontin can help reduce nitric oxide]
1.2 - Avoid Provigil - It stimulates nitric oxide
"Provigil does the opposite. Provigil does several things, but is mostly an NMDA-activator - it's a stimulant similar to cocaine - it will actually stimulate nitric oxide production. It may also stimulate ATP generation, which is the benefit perhaps that one sees. With more nitric oxide, you can think better, your memory improves, you can focus better and you have more energy. But what you're doing is generating more peroxynitrite and this may not be felt for a while, but ultimately it's probably felt - in the brain at least - as Alzheimer's or Parkinson's Disease or worse, ten years from now."
2. - How to block peroxynitrite
2.1 - Increase CO2
Let's turn to peroxynitrite.
According to the Textbook of Medicine and Dr. Pall himself, what is your primary scavenger of peroxynitrite ?
The answer is CO2 (carbon dioxide).
When ATP is generated in the mitochondria, CO2 is produced as a by-product.
So, when you make energy [ATP], you produce the very thing needed to scavenge peroxynitrite.
It's a beautiful system !
When everything works perfectly, you can make a lot of ATP because superoxide is being broken down into water.
And CO2 is produced which will get rid of any peroxynitrite that accidentally happens to be produced.
What a great system !
If that system could be maintained in the state it was in when you were born, you should live to 120 to 140 years of age.
It's just that things creep in that degrade that operation, that system and we just exit out earlier than we should.
Now, if you keep lowering ATP production, which then reduces the amount superoxide produced, you also reduce the production of CO2.
"The result is you have less and less primary defense against peroxynitrite. It's a vicious cycle. And especially in the lowest energy states of all you really have that problem."
How do you increase CO2 ?
Well, first let me ask how you decrease CO2, which we definitely don't want !
Hyperventilation.
If you hyperventilate, you dramatically decrease CO2, which would be highly damaging.
It can produce carpal-pedal spasms in some patients ('carpal' : 'wrist'; 'pedal' : 'foot').
Its most damaging effect is to your brain, however.
You can increase CO2 - and stop hyperventilation - by rebreathing.
By inhaling your expired CO2, you actually scavenge peroxynitrite [rebreathing involves cupping your hands over your nose and mouth so that when you exhale, your CO2 is trapped there and then you inhale it. Do this for a minute at a time, about once every four or five minutes during a thirty-minute period once or twice a day. You can also do this while breathing oxygen through a nasal cannula. Rebreathing can also help address respiratory alkalosis, extremely common in CFIDS, thereby improving microcirculation by shifting blood pH—thus allowing more oxygen to be transported off the hemoglobin].
Taking Klonopin knocks out Nitric Oxide Synthetase (NOS) and that defends against peroxynitrite.
Klonopin can also slow the breathing and that will raise CO2.
Barometric Pressure
Another way to do it is to walk in Death Valley.
Below sea level, with all the extra oxygen, you hypoventilate and that will increase CO2 [hypoventilate: breathe abnormally slow and shallow].
The opposite is flying in aircraft at 10K feet, causing you to hyperventilate, so flying in airplanes is not good.
CFIDS patients often feel bad when low pressure comes through their area and they ache, among other things.
Low pressures are like climbing to high altitude and you don't do as well, because you tend to hyperventilate more.
2.2 - Uric acid
Uric acid is a powerful scavenger of peroxynitrite.
Uric acid levels in CFIDS patients are among the lowest I've ever measured, in all of medicine [keep in mind that before specializing in CFIDS, Dr. Cheney served as a Major in the Air Force Medical Corps and was Chief of Medicine at Mt. Home Air Force Base hospital in Idaho for several years before moving on to a private practice in Internal Medicine at Incline Village, Nevada. He was also the Chief of Medicine at the Lakeside Community Hospital in Incline Village, Nevada. In Charlotte, before opening his own CFS clinic, he was the Senior Staff Physician in the Department of Internal Medicine at The Nalle Clinic].
CFIDS patients are the only ones you see at 1 or 2. Everybody else is up at 4, 5 and 6.
Most CFIDS patients are quite low.
The lowest I've ever seen as a group [Dr. Cheney currently checks blood levels and 24-hour urine levels of uric acid].
What do you make uric acid from ?
You make it from RNA and DNA metabolism and that is produced endogenously [within the body] and exogenously [outside the body].
Endogenous production is by apoptosis [normal, programmed cell death].
"Or by fasting in which you lose muscle mass or even by exercise which can produce muscle mass loss. In any event, you can produce your own endogenous RNA and DNA for uric acid production, which then scavenges peroxynitrite."
Sushi
Exogenously there are certain foods you can eat that do it [when considering the following foods, take your own food sensitivities and allergies into account !].
The best foods that produce RNA and DNA are on the meat and the vegetable side.
On the meat side, the best RNA and DNA production is in sushi.
Sushi is very high in digestible RNA and DNA.
Patient asks : "Now what do you mean by sushi ? Is that raw meat ?"
Dr. Cheney replies :"Yes, raw meat. Raw meat of any kind is better than cooked meat." [Assuming it's safe and not contaminated]
Cooking destroys the RNA and DNA, depending on how much you cook it.
If you overcook it, you definitely destroy it.
But the most efficient way to destroy RNA and DNA is by microwaving.
Eggs & raw milk (cheese)
Secondly, young food is better than old because it has a higher RNA and DNA content.
How young can you go on the meat side before you can't go any younger ?
The egg.
Eggs are very rich in RNA and DNA.
And milk, if it's not pasteurized.
It has to be raw milk.
Raw milk has a high content of RNA and DNA.
It also, interestingly, has a very high proportion of whey protein.
Moreover, if it's undenatured there's likely to be RNA and DNA embedded in that.
So I have a sneaky feeling that part of the power of undenatured whey protein may in fact be its RNA and DNA.
And if you could raise your uric acid level, you would allow yourself to make more energy, which will allow you to raise your Glutathione.
That could well be the mechanism [of the effectiveness of undenatured whey protein].
Of course, raw milk is hard to deal in.
There are laws against it.
So how can you fix raw milk and make it legal ?
Make cheese out of it.
Cheese made from raw milk and stored in caves - which is the traditional European methodology - actually saves raw milk in a form that can be stored for long periods of time and has rich RNA and DNA content.
You can go to most health food stores and ask for cheeses that are made from raw milk - that's what you want - and ask for the butter that is imported from France or Europe, which is also made from raw milk and is far better for you and is less processed.

Read also : Part III



07-03-2009 om 21:38 geschreven door Jules
0 1 2 3 4 5 - Gemiddelde waardering: 0/5 - (0 Stemmen)



The heart of the matter - CFS & cardiac issues - Part III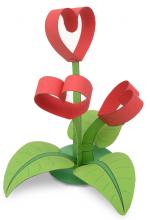 The heart of the matter - CFS & cardiac issues
Part III


Isoprinosine/Imunovir
There's a drug that raises uric acid called 'Isoprinosine' or 'Imunovir'.
It's a very good immune-modulator; whose only potential side effect is an increase is uric acid levels.
But that's not a problem for CFIDS patients !
That "side effect" would have a profound ability to arbitrate this disease at its most fundamental level.
Soy
One of the highest RNA and DNA content foods on the vegetable side is soy.
So, soy could very helpful here.
Be aware though that soy binds thyroxin [T4] in the gut and is problematic at best if you have hypothyroidism [I buy frozen, shelled soybeans, let them thaw in the refrigerator and eat them raw. Quick, easy and, with or without salt, very good].
Nuts & seeds
How young can vegetables be before they can't get any younger ?
Nuts and seeds !
Patient asks : "So baby lettuce and things like that ?"
Dr. Cheney replies : "Yes, exactly like that."
Young foods are better than old.
Unprocessed foods are better than processed.
Uncooked raw vegetables better than cooked.
What is the best way to prepare raw vegetables ?
Juice them, especially if you have problems with digestion.
Juiced raw vegetables, especially organic raw vegetables, would be very high in RNA and DNA content and would be quite easy to digest.
Definitely, do not microwave them.
Steam them or juice them.
2.3 - Consume reduced cholesterol
HDL cholesterol binds peroxynitrite.
When it binds peroxynitrite, it produces oxidized LDL.
So LDL is what's left after having bound peroxynitrite and HDL is what's ready to bind it.
"So what you're looking at with cholesterol to HDL ratio, is actually how well you are in fact scavenging or capable of scavenging, peroxynitrite."
It could be that you generate higher levels to protect yourself.
When Anthony Komaroff looked at cholesterol in CFIDS patients, it was typically elevated.
Which means, I think, that CFIDS patients may have an enhanced ability to scavenge peroxynitrite via the cholesterol pathway than a normal person does.
[Reviewing patient's lipid panel lab]
Good, your HDL is high - 77.6.
Total cholesterol is not very high at 141.
But your HDL is high, so this is a mixed picture.
Patient asks : "Which means ? So what do I need to do ?"
Dr. Cheney replies : "Well, you need to eat reduced cholesterol. What is reduced cholesterol ? It's found in unprocessed cheeses, butter and raw milk. When you process these things, you oxidize the cholesterol [it's no longer "reduced"].
If you don't have a source of exogenous cholesterol [i.e. the unprocessed cheese and butter made from raw milk, mentioned earlier], you excessively oxidize your own endogenous cholesterol.
Both are bad - consuming processed forms of cholesterol and excessively oxidizing your own cholesterol.
The cholesterol elevation associated with Coronary Artery Disease (CAD) is not the cause of CAD; it's reflective of it.
That's why treating cholesterol is a misapplication of therapy [statins] to the wrong thing [cholesterol].
You're treating your defense mechanism [cholesterol], as well as being in big trouble later down the road.
Why ?
Because statin drugs lower CoQ10 levels.
This generates yet even more peroxynitrite; at the very time, you're reducing your defense [cholesterol] against it [peroxynitrite].
That's a prescription for disaster.
And you know what that disaster is in the published medical literature ?
People on statin drugs actually die of many cancers faster than people on placebo.
The Harvard study said that in the New England Journal of Medicine in 1996.
This was also reported in animals on statin drugs.
That's why, although there was a 3% improvement of death rate from CAD in the treated group, the net mortality was identical to the placebo group because those on statin drugs died of cancer more often than the placebo group.
So there was no net gain.
You just traded out what you died of.
And if they'd followed the study out 10 years, they would have seen more Parkinson's disease.
However, they ended the study at five years.
They have also seen rhabdomyolysis [destruction or degeneration of skeletal muscle tissue accompanied by the release of muscle cell contents into the bloodstream resulting in hypovolemia (decrease in the volume of the circulating blood); hyperkalemia (the presence of an abnormally high concentration of potassium in the blood); and sometimes acute renal failure] in all the developing statin drugs, resulting in one being recalled.
I suspect rhabdomyolysis is involved by CoQ10 deficiency produced by the statin drugs.
3. - Three ways to block nitric oxide
3.1 - Hemoglobin
The best endogenous scavenger of nitric oxide is hemoglobin [hemoglobin : the "red" in red blood cells - a protein that transports oxygen from the lungs to the tissues].
"When hemoglobin scavenges nitric oxide, the nitric oxide bends the hemoglobin, causing the red blood cells to deform. Dr. Les Simpson in New Zealand found that the red blood cells of CFIDS patients were deformed and when they're deformed they can't get through the capillary bed very well and can cause pain."
"An indication of this [RBC deformation] is it also drops the SED rate. CFIDS patients have the lowest SED rates I've ever recorded and the ones with the lowest SED rate may have the greatest degree of pain" [SED rate refers to sedimentation rate and is listed as ESR on many lab tests].
"Do you know what your SED rate is by chance ? Normal for you would be 15 plus or minus five. That's according to the British literature. A female your age has a higher SED rate than children and males. And you're probably down around 0 to 3. Which means you have Nitric Oxide binding hemoglobin and therefore you have an induced hemoglobinopathy [a problem with the hemoglobin - nitric oxide bends it] and red cell deformation and a low SED rate on that basis."
In the Laboratory Textbook of Medicine, there are only three diseases that lower the SED rate to that level.
One is Sickle Cell Anemia - a genetic hemoglobinopathy.
The second is CFS - an acquired hemoglobinopathy (acquired by Nitric Oxide binding).
And guess what the third disease with a low SED rate is ?
Idiopathic Cardiomyopathy !
The more deformed red blood cells you have, the more pain you may experience.
It's bad enough when you don't perfuse your muscles and your joints [because of poor microcirculation], but it's even worse when your red blood cells are so deformed that they can barely get through the capillaries or are blocked entirely.
Some CFIDS patients have a problem similar to that of Sickle Cell patients in this regard and Sickle Cell patients have unbelievable pain - you have to give them IV morphine and fluids.
That's how they're treated.
3.2 - Hydroxycobalalmin injections (B12)
Another important scavenger of Nitric Oxide is B12 - it binds Nitric Oxide quite vigorously [this form of B12 is available from compounding pharmacies with a script from a doctor. One cc a day is recommended, at a concentration of 10,000 mcg/ml. The injection can be intramuscularly or subcutaneous. Some patients need to work up to this dose slowly since it also detoxifies you. Patients report more energy, less brain fog, better sleep. Some patients report a significant benefit at a higher dose, perhaps 2 cc's. I usually take one cc a day, but if I've done too much and am crashing, I take two cc's. It helps !].
3.3 - Magnesium sulfate injections
Magnesium blocks the production of nitric oxide by calcium channel blockade [many patients benefit from magnesium injections, which are virtually painless with the addition of taurine. The Magnesium used by most is Magnesium Sulfate - standard 50% solution - 1/2 cc drawn into the syringe first, followed by 1 1/2 cc's of Taurine. The Taurine is compounded at 50 mg/cc. The taurine makes the injection virtually painless and the ratio eliminates the hard knots many are familiar with. The injection is intramuscular, given in upper, outer quadrant of either buttock. Both require scripts from a doctor].
3.4 - Other Treatments
Numerous other treatments are used by Dr. Cheney as appropriate with certain patients.
Some of the more common ones are zinc and selenium supplements that help block mercury [zinc Picolinate : 50 mg, once a day; Liquid Selenium by Allergy Research Group : 1 tsp a day].
CoQ10 and/or Idebenone
Idebenone comes in 40 or 45 mg capsules and one such capsule is roughly equivalent to 200 mg of CoQ10. [600 mg of CoQ10, or an equivalent combination of the two, is highly recommended. There is a lot of poor quality CoQ10 on the market - the cheaper products may not be worth your money. Douglas Lab's "CoQMelt" is a good product and is available from needs.com. Kirkman Labs sells Idebenone, kirkmanlabs.com. It's also available at some local health food stores - 20% off on the first Tuesday of each month at Sunflower Shoppe in Fort Worth and Healthy Approach in Colleyville].
Proanthocyanidins or bioflavonoids
The most powerful of these antioxidants are in Grape Skins or Pycnogenol.
It just makes good sense to supplement with these.
Essential Fatty Acids, such as Fish Oil, Evening Primrose Oil and Borage Oil.
"I tend to recommend Fish Oil only. It has certain advantages over the others." [Tyler's Eskimo-3 liquid, one teaspoon a day, manufactured by Cardinova in Sweden]
4. - Physiology - Preload and afterload
Turning to physiology, how does a cardiologist treat the heart problem ?
He uses the Frank-Starling Curve [Dr. Cheney drew a curve for his other patient that I don't have – cfr. : http://www.nda.ox.ac.uk/wfsa/html/u10/u1002_02.htm for sample curves].

Figure 2. – Ventricular end-diastolic volume
Cfr. : http://www.dfwcfids.org/graphics/vedv.cardiocurves.gif
To understand this diagram and the rest of this section, the following somewhat simplified definitions may be helpful :
Stroke Volume (SV) : the amount of blood pumped by one contraction of the heart.
Cardiac Output : the volume pumped out in one minute (SV x heart rate).
The ventricle is a lower chamber of the heart.
Oxygenated blood is ejected from the left ventricle to the body; unoxygenated blood travels from the right ventricle to the lungs.
Preload is the amount of blood in the left ventricle waiting to be pumped out to the body or - as on the diagram - the volume in the ventricle at the end of diastole.
It's mainly dependent on the venous return of blood from the body.
Diastole is when the muscles relax and a chamber of the heart expands and fills with blood; compared with Systole, when the muscles contract and expel blood from the chamber.
Afterload is the resistance the blood encounters when ejected from the heart - remember how arteries constrict like nozzles ?
The diagram could be seen as plotting the amount of blood waiting in the ventricle to go to the body (horizontal axis) against the amount of blood that is actually ejected from the ventricle (vertical axis).
Four curves are shown, the highest two (A and B) being healthy hearts with good cardiac output during exercise and at rest.
The lower two curves (C and D) indicate diseased hearts that cannot produce sufficient cardiac output.
While they have lower cardiac output, they also have greater ventricular volume - there is more blood in the heart, but the heart muscle isn't strong enough to pump as much out.
There are also three dotted horizontal lines at increasing heights indicating the necessary cardiac output for rest, walking and maximal activity.
Dr. Cheney states : "This is the normal Starling Curve." [Presumably something like Curve B.]
This curve is where most CFIDS patients are [I suspect CFIDS curves are between B and C; i.e. - a curve not shown on this diagram].
The point at the top of that curve is the sweet spot.
That would give you the most cardiac out output and thus the greatest tissue perfusion and that would be the best.
On either side of that peak, the cardiac output goes down.
Most CFIDS patients sit right here [probably somewhere on the left side of the curve].
Now, here is a Congestive Heart Failure curve [Curve C].
Those patients are treated with Lasix to make them eliminate the extra volume and then they are able to move up the curve and improve their cardiac output.
"Most of you, on the other hand, need volume and as we give you more volume you will come up onto the peak and will maximize your cardiac output. But, if we overshoot, you're going to go down the other side and you actually lose volume. And if you keep going down you'll actually go into heart failure."
It's critical to understand the Frank-Starling Curve of Cardiac Output, where you [the PWC] are and how to manipulate it [notice that the healthy hearts in the diagram (curves A & B) have little to no drop after their peak !].
4.1 - Preload - Lying down
How do you augment preload - which is blood volume - to improve cardiac output ?
You lie down.
When you lie down, you increase the cardiac output a whopping 2 liters per minute.
Don't sit, don't recline - lie down.
Some patients need to lie down and augment volume anytime, all the time.
But, what if you're one of the ones right near the top of the curve and you increase your volume (preload) 2 liters by lying down ?
You could actually go over the peak and down the other side.
Do you know what that means clinically ?
Some patients can't lie down !
Some tell me : "When I lay down I cannot rest well or sleep."
They went right over the top and dropped their cardiac output by lying down !
4.2 - Preload chronobiology - Daytime vs. Bedtime
There is a chronobiology to this curve: the time of day affects it.
In the daytime, patients need to increase blood volume by taking in fluids.
That allows them to be up more.
But some can over treat by drinking fluids and lying down in the daytime [some with this problem who can't be up find a semi-recumbent position helpful. Use pillows to raise your torso].
However, at nighttime, the opposite happens.
The chronobiology drops your cortisol and aldosterone so you don't hold fluids as well and all that combines to allow this type of patient to lay down without this problem.
Patients with this problem (lying down makes them feel worse) should only expand volume in the first six or seven hours of their day with the Hydralate (Gookinaid) or Home Brew mentioned below, then switch to water.
And if they lie down while over-expanding volume with Home Brew or other supplements or drugs, they'll get creamed.
These patients should not use the Home Brew during the six or seven hours before bedtime.
If they do, they may not be able to sleep.
4.3 - Preload - Hydralate (Gookinaid) / HomeBrew
"Volume loading using appropriate volume expanders can be quite helpful. This can be done in a variety of ways, but falls best under the term of isotonic [same salt concentration as normal cells and blood] volume expansion. Hydralate (Gookinaid) is a well-documented isotonic volume expander and is used in athletic events such as marathon running [Gookinaid.com]. It has an advantage of rapid absorption and is maintained in the intravascular volume far longer than hypotonic [less salt concentration] drinks such as water itself. The disadvantage to Hydralate (Gookinaid) is that it has sugar in it in the form of glucose."
"Another option would be a HomeBrew mixture of sea salt and "No Salt"" [HomeBrew : one cup of filtered or spring water, 1/8 teaspoon of Sea Salt and 1/8 teaspoon of "No Salt" salt substitute (potassium). Add lime juice or an herbal teabag as well as stevia for taste].
Four to eight glasses of Hydralate (Gookinaid) or HomeBrew are recommended.
Why is potassium in these drinks ?
Potassium induces Aldosterone, a hormone that significantly increases blood volume.
4.4 - Preload - Cortisol as licorice root
For those with low blood pressure - most CFIDS patients have low blood pressure - cortisol could also be useful and can be improved adaptogenically using Licorice Root Extract at 1 to 2 tsp every other day [Adaptogenic substances respond to what your body needs. I take licorice root capsules. Only the type with glycyrrhizin works for this purpose].
4.5 - Afterload Reduction – Magnesium
The second thing you need to do after increasing your Preload, is reduce your Afterload.
This means reducing the resistance the blood encounters.
The best Afterload-reducing agent I know of is Magnesium, an adaptogenic vasodilator [opens up/relaxes the blood vessels as needed].
Magnesium and taurine injections have been very effective for many patients [cfr. details on these injections in the earlier section].
You could also use oral Magnesium Glycinate capsules in the form of Magnesium Glycinate Forte 300 to 500 mg at bedtime [I use both the oral and the injectible forms].
Will implementing these treatment measures cure you ?
Absolutely not, because none of this is getting at the primary issue.
It is directed at what is most dysfunctional about this disease.
If we're trying to get you functional, this is where we start.
[This concludes the information on CFS and Cardiac Issues. Look for future articles on other topics. Dr. Cheney will speak on this topic on June 18 in Irving, TX. His presentation will also include new information on CFS and Diastolic Cardiomyopathy. Cfr. www.dfwcfids.org/menu.html for details about the seminar and information on ordering a videotape]
Cfr. :
- http://www.dfwcfids.org/medical/cheney/heart04.part1a.htm
- http://www.dfwcfids.org/videos/video200609cheney_about.shtml
IV. - Abnormal impedance cardiography predicts symptom severity in chronic fatigue syndrome
Peckerman A, LaManca JJ, Dahl KA, Chemitiganti R, Qureishi B, Natelson BH, Department of Neurosciences, CFS Cooperative Research Center, University of Medicine and Dentistry of New Jersey, Newark, NJ, USA : apeckerm@njneuromed.org - Am J Med Sci. 2003 Aug;326(2):55-60 – PMID : 12920435
Background
Findings indicative of a problem with circulation have been reported in patients with chronic fatigue syndrome (CFS).
We examined this possibility by measuring the patient's cardiac output and assessing its relation to presenting symptoms.
Methods
Impedance cardiography and symptom data were collected from 38 patients with CFS grouped into cases with severe (n = 18) and less severe (n = 20) illness and compared with those from 27 matched, sedentary control subjects.
Results
The patients with severe CFS had significantly lower stroke volume and cardiac output than the controls and less ill patients.
Postexertional fatigue and flu-like symptoms of infection differentiated the patients with severe CFS from those with less severe CFS (88.5% concordance) and were predictive (R2 = 0.46, P < 0.0002) of lower cardiac output.
In contrast, neuropsychiatric symptoms showed no specific association with cardiac output.
Conclusions
These results provide a preliminary indication of reduced circulation in patients with severe CFS.
Further research is needed to confirm this finding and to define its clinical implications and pathogenetic mechanisms.
Cfr. : http://www.cfids-cab.org/MESA/cardiac-1.html
Full text :
- http://www.cfids-cab.org/MESA/Peckerman.pdf
- http://www.cfids-cab.org/cfs-inform/Coicfs/peckerman.etal.03.pdf
Cfr. also : 'Cardiac Output Linked to Severe CFS Cases - Research Q&A' below.
V. - Cardiac Output Linked to Severe CFS Cases - Research Q&A
Mark Giuliucci, editor of The CFS Research Review
The CFIDS Association of America, Fall 2003
Lead author Arnold Peckerman, PhD discusses the findings of the study :
"Abnormal impedance cardiography predicts symptom severity in chronic fatigue syndrome"
(cfr. above)
Synopsis
While the cause of chronic fatigue syndrome (CFS) remains unknown, researchers have noted circulatory irregularities in many patients.
These include autonomic nervous system dysfunction, often manifested as orthostatic intolerance; neuroendocrine abnormalities (cfr. : story on p. 4); reduced plasma volume; and low red blood cell mass.
In combination, some researchers believe, these factors could create deficiencies in blood flow to organs and muscles - with resultant symptoms, such as post-exertional fatigue, that are hallmarks of CFS.
New research from the CFS Cooperative Research Center at the University of Medicine and Dentistry of New Jersey has tested the possible link between CFS symptoms and cardiac output (the amount of blood pumped by the heart each minute).
Thirty-eight CFS patients participated in the study, along with 27 matched, sedentary controls.
All subjects were tested for cardiac output using impedance cardiography, a noninvasive procedure based on the principle that electrical impedance of tissues is proportional to their blood flow.
Subjects were tested during a 10-minute resting supine period and a five-minute quiet standing period.
Results showed that patients with severe cases of CFS (those who had more symptoms and rated them as substantial or greater in severity) had significantly lower cardiac output than either controls or patients with less-severe CFS - even though mean arterial blood pressure and heart rate did not vary significantly among the groups.
Moreover, post-exertional fatigue and flu-like symptoms were predictive of lowered cardiac output (p< 0.0002).
The authors say their work suggests that "in some patients with CFS, blood pressure is maintained at the cost of restricted flow, possibly resulting in a low flow circulatory state."
CFS patients with lower cardiac output may not be able to meet the demands of everyday physical activities, leading to fatigue and other symptoms.
Lead author Arnold Peckerman, PhD, discusses the study's findings
Q. : What led to the hypothesis that CFS patients may have reduced cardiac output ?
Dr. Peckerman : Many of the symptoms of CFS, such as post-exertional fatigue, are also symptoms of low cardiac output.
A person can have low cardiac output for a number of reasons, but the result is the same — circulation slows down and some organs may not get enough blood flowing through them.
If cardiac output falls to the point that it is unable to meet metabolic demands, this is called hypoperfusion.
Clinical signs of hypoperfusion include lowering of pulse pressure, cool extremities, altered mentation, rapid resting heart rate, breathing that alternates between deep and shallow and high blood urea nitrogen relative to creatinine.
To be sure, most CFS patients do not show clinical signs of hypoperfusion and they couldn't.
If you have symptoms like these, you get referred for cardiological evaluation and treated appropriately.
You would not be diagnosed with CFS.
The point I am making is that the criteria for defining hypoperfusion are conservative.
However, if you lower the bar, meaning you entertain a possibility that reduction in blood flow of a lesser degree than that may still be clinically significant and you pull together the many indications from different research and clinical observations in CFS pointing in this direction, it becomes a reasonable question to ask.
Q. : The gap in cardiac output between controls and severe CFS cases was wider when subjects were supine than when they were standing. Why might that be ?
Dr. Peckerman : When you are lying down, blood flow to the heart (venous return or preload) is generally higher compared to what it is when you are standing.
Normally, having high blood flow to the heart is good.
It helps the heart to work better.
But if heart muscle is not working properly, if it is compromised and may become overloaded.
Then you have the opposite effect.
The more blood goes to the heart, the more the function goes down.
This is what happens with heart failure patients.
When they're lying down, their heart's pumping capacity is reduced.
When they stand up, the preload becomes reduced because much of the blood goes to the legs.
Normal people have reduced cardiac performance when standing.
In these people, it's the opposite; it improves.
In a sense, this is what we found with severe CFS patients.
When we looked at the lying position, the difference between controls and the severe patients was greater than when they were standing.
If you start with the presumption that these people have orthostatic intolerance due to low blood volume, you'd expect to see larger deviation from the norm when standing.
What actually happened was the opposite; it was smaller.
Q. : Are you saying that some people with severe CFS may have heart failure ?
Dr. Peckerman : Any such conclusion is really beyond the scope of this study.
But what we may be seeing here is a more subtle form.
Present medicine is slowly realizing that there are many people with heart failure that is not clinically evident but which may be progressing in that direction.
They walk around with an unrecognized disease that is not being treated.
Unfortunately, when the symptoms appear, it already may be irreversible.
Of course, there could be many other explanations for what we observed in this study.
We could not make a statement about heart failure with any certainty based on these preliminary findings.
More recently we did a follow-up study that included cardiac stress testing and the preliminary data we reported at the Experimental Biology conference in April were consistent with this possibility.
But much more work still remains to be done.
Read aslo : Part IV



07-03-2009 om 21:38 geschreven door Jules
0 1 2 3 4 5 - Gemiddelde waardering: 0/5 - (0 Stemmen)



The heart of the matter - CFS & cardiac issues - Part IV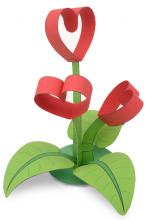 The heart of the matter - CFS & cardiac issues
Part IV

Q. . Cognitive dysfunction was not found to be predictive of reduced cardiac output ?
Dr. Peckerman : That's true, but this does not mean that cardiac output cannot affect cognitive abilities.
It may very well be happening.
In fact, patients with severe CFS who had reduced cardiac output rated their problems with memory and concentration quite high.
What our analysis did show was that reduced cardiac output was more likely to be found in patients whose main symptoms were some combination of post-exertional fatigue and infectious symptoms such as fever and chills.
This was after controlling for headaches, muscle aches, sleep and other symptoms included in the case definition.
The same analysis also found that those patients whose main symptoms related to cognitive functioning had less likelihood of having lowered cardiac output.
The most plausible explanation for this is that primary problem in those people is not with low cardiac output, but may lie elsewhere, possibly in the brain.
A major stumbling block in studying CFS has been heterogeneity, meaning that different patient groups have different causes for their symptoms — and no reliable means of separating them.
This study suggested one way it possibly can be done.
Mind you, we wouldn't find what we found if we didn't separate our patients into the severe and less severe subsets.
However, just looking at symptoms probably would not be sensitive enough.
One needs to look for combinations of clinical and physiological markers.
The combination we identified was that of low cardiac output, plus high post-exertional fatigue, high fever-chills and low cognitive problems.
This approach seems promising.
Q. : Can you see any treatments for CFS arising from your findings ?
Dr. Peckerman : Right now, it's premature to talk about treatments.
We're looking at a phenomenon that could have a number of different causes.
Unless you know the cause, treatment would be a shot in the dark.
In fact, it can do harm.
For example, if the problem is with the heart it is one thing, but if the problem is with low blood volume it is another.
In people with heart failure, blood volume is not low, it is high.
So if you assume that low cardiac output is due to low blood volume and you give someone treatment to increase their blood volume, this isn't going to make matters better — it may make it worse.
Our observations so far have been more consistent with a problem with the heart, but it is too early to tell for sure.
The good news is that there are ways to treat the problem of reduced cardiac output if the mechanisms are understood.
If you can identify what's causing it, it's certainly possible to treat it.
Unfortunately, we are nowhere near that point yet in CFS cases.
Cfr. : http://www.cfids.org/archives/2003rr/2003-rr2-article01.asp
VI - Cardiovascular Physiology Concepts - Vascular Network
Richard E. Klabunde, Ph.D.
Revised 04-06-2007
© 1999-2007 Richard E. Klabunde
The left ventricle ejects blood into the aorta, which then distributes the blood flow throughout the body using a network of blood vessels.
These are illustrated in the following figure – cfr. : http://www.cvphysiology.com/Blood%20Pressure/BP019_network.gif -.
The relative sizes and functions of different blood vessels are summarized in the following table (Vessel type – Diameter (mm) – Function) – cfr. : http://www.cvphysiology.com/Blood%20Pressure/BP019.htm -.
The aorta, besides being the main vessel to distribute blood to the arterial system, dampens the pulsatile pressure that results from the intermittent outflow from the left ventricle.
The actual dampening is a function of the aortic compliance.
Large arteries branching off the aorta (e.g., carotid, mesenteric, renal arteries) distribute the blood flow to specific organs.
These large arteries, although capable of constricting and dilating, serve virtually no role in the regulation of pressure and blood flow under normal physiological conditions.
Once the distributing artery reaches the organ to which it supplies blood, it branches into smaller arteries that distribute blood flow within the organ.
These vessels continue to branch and become arterioles.
Together, the small arteries and arterioles represent the primary vessels that are involved in the regulation of arterial blood pressure as well as blood flow within the organ.
These vessels are highly innervated by autonomic nerves (particularly sympathetic adrenergic) and respond to changes in nerve activity and circulating hormones by constricting or dilating.
Therefore, these vessels are referred to as resistance vessels.
As arterioles become smaller in diameter, they lose their smooth muscle.
Vessels that have no smooth muscle, but are composed of endothelial cells and a basement membrane, are termed capillaries and represent the smallest vessels within the microcirculation.
Capillaries are the primary exchange vessels within the body.
Across the capillary endothelium, oxygen, carbon dioxide, water, electrolytes, proteins, metabolic substrates and by-products (e.g., glucose, amino acids, lactic acid) and circulating hormones are exchanged between the plasma and the tissue interstitium surrounding the capillary.
When capillaries join together, they form postcapillary venules, which also serve as exchange vessels, particularly for large macromolecules as well as fluid.
As postcapillary venules join together and form larger venules, smooth muscle once again appears.
These venous vessels, like the resistance vessels, are capable of dilating and constricting and serve an important function in regulating capillary pressure.
Venules form larger veins that serve as the primary capacitance vessels of the body - i.e., the site where most of the blood volume is found and where regional blood volume is regulated.
For example, constriction of the veins decreases venous volume and increases venous pressure, which alters cardiac output.
The final venous vessels are the inferior and superior vena cava, which carry the blood back to the right atrium of the heart.
Distribution of Pressures and Volumes
As shown in the figure to the right, the aorta and arteries have the highest pressure.
The mean aortic pressure is about 95 mmHg in a normal individual.
The mean blood pressure does not fall very much as the blood flows down the aorta and through large distributing arteries.
It is not until the small arteries and arterioles that there is a large fall in mean blood pressure.
Approximately 50-70% of the pressure drop along the vasculature occurs within the small arteries and arterioles.
By the time blood reaches the capillaries the mean pressure may be 25-30 mmHg, depending upon the organ.
The pressure falls further as blood travels into the veins and back to the heart.
Pressure within the thoracic vena cava near the right atrium is very close to zero and fluctuates from a few mmHg negative to positive with respiration.
Regarding the distribution of blood volume within the circulation, the greatest volume resides in the venous vasculature, where 70-80% of the blood volume is found.
For this reason, veins are referred to as capacitance vessels.
The relative volume of blood between the arterial and venous sides of the circulation can vary considerably depending upon total blood volume, intravascular pressures and vascular compliance.

Cfr. : http://www.cvphysiology.com/Blood%20Pressure/BP019.htm
Cfr. also :

Read aslo : Part V



07-03-2009 om 21:37 geschreven door Jules
0 1 2 3 4 5 - Gemiddelde waardering: 0/5 - (1 Stemmen)



The heart of the matter - CFS & cardiac issues - Part V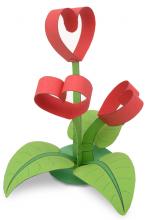 The heart of the matter - CFS & cardiac issues
Part V

Implications for treatment – The concept
The vast majority of patients I see get well with my standard work-up with respect to vitamins and minerals, diet, pacing, sleep, B12, magnesium, detoxing etc. etc.
All these things must be put in place to repair and prevent ongoing damage to mitochondria, so allowing them to recover.
For mitochondria to recover they need all the essential vitamins, minerals, essential fatty acids and amino acids to manufacture the cellular machinery to restore normal function.
However, despite doing that, I am still left with a hard core of patients whom I struggle with.
This is where direct micronutrient support for mitochondria may prove to be an extremely useful intervention.
I have learned what to do through reading 'The Sinatra Solution - New Hope for Preventing and Treating Heart Disease' (3) Basic Health Publications (1 edition), March 2005 – ISBN-10 : 1591201586 / ISBN-13 : 978-1591201588 - cfr. : http://www.amazon.com/Sinatra-Solution-Preventing-Treating-Disease/dp/1591201586 - a book produced by the American metabolic cardiologist Dr. Stephen T. Sinatra, who has used these techniques for treating patients with heart disease such as congestive cardiac failure, angina, arrhythmias and so on.
Dr. Sinatra worked initially using entirely conventional techniques - drugs, pacemakers, surgery or whatever.
However, he realized that cardiac disease was not all about poor blood supply to the heart.
For many, the problem was heart muscle disease due to mitochondrial failure.
Once he tackled this aspect, patients made dramatic recoveries, were able to come off medication, avoid surgery and return to their normal jobs and sporting activities.
To understand his ideas, you need to understand a little bit about how mitochondria work.
- How Mitochondria Actually Work - CO-Enzyme Q10 : The electron handler
The job of mitochondria is to get the energy contained inside foods (sugars and fats) and convert it into a form the body can use (NAD and ATP).
This requires a series of reactions (Krebs citric acid cycle, for the chemists in the audience).
This process is called oxidative phosphorylation - and chemically speaking needs electrons to move about from one molecule to another, changing their chemical make-up as they go.
These reactions require enzymes, which are made up of many different vitamins, minerals, fatty acids and amino acids.
However, one of the most important electron handlers is Co-Enzyme Q10.
- L-carnitine : The shunter
Once ATP has been made, it then has to be delivered to where it is needed - out of the mitochondria. This it does with a shunting reaction.
ATP is made inside mitochondria from ADP, and has to be shunted across the mitochondrial membrane so the cell can use the energy in the ATP by converting it back to ADP.
ADP then needs to be shunted back across the cell membrane.
This shunting reaction involves acetyl L-carnitine, which effectively shunts energy in the form of ATP from inside mitochondria, through the mitochondrial cell membrane into the cell, where it gives up its energy and converts to ADP.
L-carnitine then shunts ADP back through the mitochondrial membrane, where it is reformed into ATP.
Obviously, if this shunting reaction does not run smoothly, energy supply will be impaired.
- Magnesium : The spark-plug
All the molecules involved here are re-cycled.
There is another essential element, which is magnesium.
If you think of glucose and short chain fatty acids as the fuel of the engine, acetyl L-carnitine and Co-enzyme Q10 are the oil and magnesium is the spark plug !
- D-Ribose: Precursor to ATP
In order to make new ATP, one needs a sugar, namely D-ribose.
Normally the body can manufacture this for itself from glucose, but if energy levels are very low, then it may be unable to synthesize this essential sugar.
So when the CFS sufferers push themselves too much, ADP is converted into AMP, which they cannot recycle.
It usually takes a few days to make new ATP from D-ribose, but the CFS sufferers may be unable to make D-ribose altogether.
- Vitamin B3
In order to make new NAD, one needs vitamin B3.
Implications for treatment – The details
If the body is functioning normally and has access to all essential minerals, vitamins, essential fatty acids and amino acids, it can make all these essential ingredients, in particular co-enzyme Q 10, acetyl L-carnitine and D-ribose.
Magnesium must be supplied.
This explains why most patients get well on my standard work up of treatment because this supplies all the essential ingredients for the body to heal itself.
However, for those who do not get well, it is likely that there is some sort of metabolic defect which prevents them from manufacturing these essential ingredients.
I call this "metabolic dyslexia" !
It may well be that genetically poor mitochondrial function alone is the problem or there may be toxins or pesticides stuck in the system which stop the mitochondria functioning properly.
It may well be that once the patient has dropped below a certain critical level, all cellular processes are going so slow that the sufferer is unable to manufacture the very things required to restore health.
With age, our metabolism becomes less efficient anyway and we may need more raw materials in order to maintain the status quo.
Either way there is a cocktail of micronutrients that could be taken to kick start the system.
This cocktail is already of tried and tested value.
It has been used in America by many metabolic cardiologists to treat cardiomyopathy, ischemic heart disease, dysrhythmia, congestive cardiac failure, high blood pressure and angina with great success.
Not only have patients felt better, but they have come off all their medication and avoided life threatening interventions such as cardiac transplants, arterial surgery, pacemakers and so on.
Dr. Sinatra has developed several schemes for age management, high blood pressure, arrhythmia, mitral valve prolapse, congestive cardiac failure, syndrome X, for professional and world class athletes, but also for Fibromyalgia, Chronic Fatigue Syndrome and mitochondrial cytopathies.
Dr. Sinatra recommends the following daily cocktail for CFS (cfr. 'The Sinatra Solution - Metabolic Cardiology. (4)] :
- Co-enzyme Q 10
300 - 360 mg (the oil of the engine, this moves electrons from one molecule to another)
- L-carnitine
2,000 - 3,000 mg (the oil of the engine, this moves ATP and ADP across mitochondria membranes)
- D-ribose
15 grams (the raw material to make new ATP)
- Magnesium
400 – 800 mg (the spark plugs, this fires up many enzyme reactions).
To this I would also add niacinamide 500 mgs daily (the raw material to make NAD).
I would expect this cocktail of supplements to work best taken together, not as individual supplements.
I have tried a number of my patients on this cocktail of supplements and have already had some very encouraging feedback.
Incidentally this helps explain why some CFS sufferers have such problems with drug medication and indeed this may help to point toward treatment.
All my CFS patients feel much worse on statins because these stop the body from making its own Co Q 10.
Beta blockers, tricyclic antidepressants and phenothiazines also block Co Q 10 synthesis.
Practical details
There is no point taking this cocktail until you have done my standard work up [tests] to treating CFS.
This is because normally the body is perfectly capable of making its own Coenzyme Q 10 and its own D-ribose so long as it has all the vitamins, minerals, EFAs [essential fatty acids] and amino acids to do so.
Vitamin B3 and magnesium come from supplements and acetyl L-carnitine from red meat (and mutton specifically is much higher in L-carnitine than any other red meat).
The supplements in the Sinatra protocol are expensive, so for those who would like to try it I suggest the following : [Note that patients in England and Wales may contact Dr. Myhill's office to order kits for these tests, which they may receive by mail and provide to their personal healthcare professionals. Contact information and details on sourcing of supplements for patients in the UK are available on the Dr. Myhill website : http://www.drmyhill.co.uk/ -]
- measure levels of Co Q 10 to show there is a deficiency
- measure NAD levels
- measure red cell magnesium.
Treating a deficiency
- Co-enzyme Q 10
This must be in a hydrosoluble or oil form or it is not well absorbed.
Co Q 10 is fairly widely available.
- Acetyl L-carnitine
This is an amino acid with highest levels in meat (the word carnitine comes from "carne" meaning 'meat').
This may explain why vegetarians are at risk of CFS.
It also partly explains why my CFS patients do best on high protein diets.
Eat red meat daily for acetyl L-carnitine : the best source is mutton.
Vegetarians will have to take the supplement.
If you have poor digestion then you may need to supplement with L-carnitine anyway.
- D-ribose
Needs to be taken throughout the day.
- Niacinamide 500 mgs.
- Magnesium
Magnesiumt is a mineral supplement, but if there is a severe deficiency, then magnesium by injection may be required.
How long before you see improvement ?
Not sure at the moment.
Heart transplant patients whose cardiac output is improved overnight can take up to a year before they start to feel fully well again.
However, I would expect sufferers to see improvements after a few weeks of supplements.
What is important is that these interventions be done in combination with all my other recommendations with respect to diet, micronutrients, pacing, sleep, detoxing etc.
First get the regime tight, then start to feel better and then start to increase activity.
Cfr. : http://www.prohealth.com/me-cfs/library/showarticle.cfm?id=7495&t=CFIDS_FM

Chronic fatigue is not all in the mind
Rowan Hooper - New Scientist magazine, issue 2509 of, 21 July 2005, page 9 – Source : Journal of Clinical Pathology (vol 58, p 823, 860)
At lang last, we are beginning to get to grips with chronic fatigue syndrome.
Differences in gene expression have been found in the immune cells of people with the disease, a discovery that could lead to a blood test for the disorder and perhaps even to drugs for treating it.
The symptoms of chronic fatigue syndrome have been compared to those of a really bad hangover : extreme weakness, inability to think straight, disrupted sleep and headache.
But unlike a hangover, the symptoms linger for years, devastating people's lives.
While nobody doubts CFS exists, just about every aspect of it is controversial.
Some say it is the same as myalgic encephalomyelitis (ME), others disagree.
Many specialists are convinced it does have a biological basis, but pinning down physical abnormalities common to all patients has proved tough.
People with CFS have often received little sympathy from doctors who dismiss it as "all in the mind".
"The study shows some aspects of chronic fatigue syndrome may be understood in molecular terms. It is not a 'made-up' illness"
Now Jonathan Kerr's team, which is moving to St George's University of London, has compared levels of gene expression in the white blood cells of 25 healthy individuals with those in 25 patients diagnosed as having CFS according to strict criteria.
The researchers found differences in 35 of the 9522 genes they analysed using DNA chip technology.
The few similar studies done in the past have produced conflicting results, so the team double-checked their results using a more accurate method called real-time PCR.
That confirmed that 15 of the genes were up to four times as active in people with CFS, while one gene was less active.
The results will appear in the Journal of Clinical Pathology next month.
Kerr is repeating the study in 1000 CFS patients and healthy controls, this time looking at 47,000 gene products.
"So far, the larger study backs up the earlier results," he told New Scientist.
If Kerr really has succeeded where many have failed and identified clear physical changes in people with CFS, the lingering opinion that it is "all in the mind" could finally be laid to rest.
"This exciting new work shows that some aspects of this complex illness may be understandable in molecular terms and that CFS is not a 'made up' illness," says Russell Lane, a neurologist at Charing Cross Hospital in London.
It should also be possible to develop a blood test for CFS.
The team has already discovered differences in blood proteins related to the changes in gene expression.
Kerr hopes the work might even lead to treatments.
"We have shown that a significant part of the pathogenesis resides in the white blood cells and in their activity," he says : "It will open the door to development of pharmacological interventions."
Several of the genes identified by the team in CFS play important roles in mitochondria, the power factories of our cells.
"The involvement of such genes does seem to fit with the fact that these patients lack energy and suffer from fatigue," Kerr says.
One of these gene products, EIF4G1, is involved in protein production in mitochondria.
It is hijacked by some viruses, so cells may compensate by ramping up gene expression.
"I am excited by the paper," says Basant Puri, a CFS expert at Hammersmith Hospital in London : "The group's finding of upregulation of EIF4G1 is consistent with subclinical persistent viral infection."
This fits in with the idea that CFS is sometimes triggered by viruses such as Epstein-Barr, Q fever, enteroviruses and parvovirus B19.
"CFS often begins with a flu-like illness which never goes away," Kerr says.
Of the other genes whose expression varies in CFS patients, some are involved in regulating the activity of the immune system.
Others play important roles in nerve cells, including a gene called 'NTE ' which codes for an enzyme affected by organophosphates and nerve gases.
Cfr. : http://www.newscientist.com/channel/health/mg18725093.700

Chronic heart failure and the immune system
Mari D, Di Berardino F, Cugno M, Department of Internal Medicine, University of Milan, Maggiore Hospital IRCCS, Via Pace 15, 20122 Milan, Italy : daniela.mari@unimi.it - Clin Rev Allergy Immunol. 2002 Dec;23(3):325-40 - PMID: 12402415
Several lines of evidence support a role of immune mechanisms in the pathogenesis of chronic heart failure (CHF).
Proinflammatory cytokines (interleukin-1, -2, -6, and tumor necrosis factor) and chemokines are involved in cardiac depression and in the progression of heart failure.
Other components believed to be relevant to the pathogenesis of CHF are adhesion molecules, autoantibodies, nitric oxide (NO) and endothelin-1.
The origin of the immune activation in patients with CHF is still unknown, however two hypotheses have been proposed on the basis of experimental and clinical data.
One suggests that the bowel wall edema leads to bacterial translocation with subsequent endotoxin release and immune activation.
The second suggests that the heart in CHF is the main source of cytokines, as is shown by the fact that TNF alpha is produced by the failing myocardium but not by a normal one.
No single source of cytokine production (gut or heart) seems sufficient to fully explain the multiple organ involvement and the systemic inflammation of CHF, which is probably related to systemic hypoxia, a potent stimulus for activation of the immune system and for cytokine production.
The effort of define the immune system's role has opened new perspectives of therapeutic strategies, such as anti-cytokine drugs, to treat CHF.
Cfr. : http://www.ncbi.nlm.nih.gov/pubmed/12402415?ordinalpos=1&itool=EntrezSystem2.PEntrez.Pubmed.Pubmed_ResultsPanel.Pubmed_Disco
veryPanel.Pubmed_Discovery_RA

Diastolic Heart Failure - A Common and Lethal Condition by Any Name
Gerard P. Aurigemma - N Engl J Med. 2006 Jul 20;355(3):308-10 - PMID: 16855273
Cfr. : http://www.cfids-cab.org/MESA/Aurigemma.pdf

Diminished Cardiopulmonary Capacity During Post-Exertional Malaise
VanNess JM, Snell CR, Stevens SR - Journal of Chronic Fatigue Syndrome, Vol. 14, No. 2, 2007, pp. 77-85
Cfr. : http://www.prohealth.com/library/showarticle.cfm?id=8661&t=CFIDS_FM

Fibromyalgia and costochondritis
Adrienne Dellwo, About.com 'Chest & Ribcage Pain', October 9, 2008 – Source : Flowers, LK. "Costochondritis"10 eMedicine. Aug 9, 2007 - ©2009 About.com, Inc., a part of The New York Times Company
Fibromyalgia and costochondritis frequently go together, but a lot of people with costochondritis don't realize it's actually a separate condition that requires its own treatment.
Because any other sources of pain can make your fibromyalgia1 (FMS) symptoms worse, it's important for you to treat costochondritis.
Costochondritis causes chest and ribcage pain that can make you think you're having cardiac problems.
This pain is actually what signaled the beginning of my fibromyalgia pain, after non-pain symptoms had crept up for months.
I was sitting calmly at work when I suddenly thought I was having a heart attack.
I ended up in the emergency room and that's when I began the long series of negative tests that eventually led to my FMS diagnosis. (2)
If you have fibromyalgia and get chest pains, don't assume it's costochondritis.
You should always get immediate treatment for chest pain in case it's heart-related.
What is Costochondritis ?
Costochondritis is an inflammation of the cartilage that connects your ribs to your breast bone.
Depending on how much inflammation there is, it can range from a mild annoyance to extremely painful.
The causes of costochondritis aren't clear, but may include :
- chest trauma, such as from a car accident
- repetitive trama or overuse
- viral infections, especially upper respiratory infections.
Some experts believe FMS may actually be a cause as well.
Regardless of the cause, fibromyalgia generally makes costochondritis much more painful.
People with costochondritis describe the pain as stabbing, aching or burning.
Why Do Fibromyalgia & Costochondritis Go Together ?
Estimates are that 60% to 70% of us with FMS have symptoms very similar to costochondritis.
No one is exactly sure whether it is costochondritis or why it occurs with FMS, especially since FMS doesn't cause inflammation.
The fibromyalgia tender points3 just beneath the collar bone may play a role.
Myofascial pain syndrome4, which is common in people with fibromyalgia, also could be a cause.
Costochondritis is typically a minor injury that heals within days.
If costochondritis symptoms don't clear up, they could be a sign that something else, such as fibromyalgia, is going on.
Symptoms of Costochondritis
Pain in the chest wall and ribcage is the chief symptom of costochondritis.
Generally, it will get worse with activity or exercise.
Taking a deep breath can also cause more pain, because it stretches the inflamed cartilage.
Sneezing and coughing can increase pain as well.
Costochondritis pain can also radiate to your shoulder and arms as well, transferred there by the many nerves that branch away from the chest (this is another way in which the condition mimics a heart attack).
Sometimes, costochondritis pain is accompanied by redness and/or swelling in the most painful areas.
This is when it's called Tietze's Syndrome (when my chest pain is bad, I get a lump on my breast bone that looks like half a golf ball).
Diagnosing Costochondritis
Your doctor can diagnose costochondritis by pressing on the area where the ribs and breast bone come together.
If it's tender and sore there, costochondritis is the most likely cause of pain.
Doctors generally will perform other test to rule out heart problems and other causes of pain before diagnosing costochondritis.
Costochondritis Treatment vs. Fibromyalgia Treatment
You can treat costochondritis the way you'd treat any inflammation -- ice and anti-inflammatory drugs, including Aleve (naproxen) (5) and ibuprofen-based drugs such as Advil (6) and Motrin (7).
This treatment runs counter to most FMS treatments (8), which generally include other types of pain relievers and heat.
If you have both, you might find yourself with an ice pack on your chest and a heating pad on your back at the same time.
Be sure to check with your doctor or pharmacist about any possible interactions between anti-inflammatories and your other medications.
Living With Costochondritis & Fibromyalgia
It's bad enough to live with one source of chronic pain.
The more you heap on, the more pain you'll have and the more it can impact your life.
Fortunately, costochondritis is fairly easy and inexpensive to treat, and managing it will keep it from exacerbating your fibromyalgia symptoms. (9)
Cfr. : http://chronicfatigue.about.com/od/whyfmscfsarelinked/a/costochondritis.htm

Fibromyalgia and Low Thyroid Function
Amazines.com, 09/23/2008
Over 20 million Americans suffer from thyroid dysfunction.
And over 500,000 new cases of thyroid disease occur each year.
However, as staggering as those numbers appear, millions more go undiagnosed.
It's estimated that more than 10 million women have a low-grade thyroid dysfunction, which isn't treated.
And almost another 8 million people with low thyroid go undiagnosed.
Like my patient Allison, many individuals with low or hypothyroid simply fall through the cracks.
Allison K. I really felt terrible most of the time.
I had no energy at all. I'd gained 40 pounds over the last year even though I ate very little and tried to follow my Weight Watcher's program.
I kept cutting my calorie intake and even started skipping meals in an attempt to lose weight.
The less I ate the worse I felt.
I had numerous sinus infections, which I had never had before.
My hair was falling out, I had tingling pain in my hands and feet and always felt cold even in the summer.
I had this constant ringing in my ears.
I was depressed or anxious a good deal of the time.
Every doctor I consulted said that my blood tests were normal and it must be my fibromyalgia that was causing me to feel so bad.
I knew something was wrong with me, but I couldn't find anyone who could help me.
One doctor said I had all the symptoms of low thyroid.
But, the endocrinologist she referred me to, said all my tests were normal.
How could my thyroid be normal when I have all the symptoms of hypothyroid ?
Allison's story is a typical one.
I routinely have new fibromyalgia and CFS patient's who present with all the symptoms of hypothyroid including fatigue, headaches, dry skin, swelling, weight gain, cold hands and feet, poor memory, hair loss, hoarseness, nervousness, depression, dry skin, constipation, joint and muscle pain and burning or tingling sensations in the hands or feet.
The symptoms associated with hypothyroid are after all very similar to those of fibromyalgia and CFS.
And in fact, up to 63% of patient's with fibromyalgia and CFS have been shown to have hypothyroid.
I estimate that as many as 40% of my FMS and CFS patients are suffering from low or hypothyroid function.
Your Thyroid Gland
The thyroid gland is shaped like a butterfly and is located in the lower front part of your neck (just above the breastbone).
The thyroid gland is responsible for secreting thyroid hormones.
A hormone is a chemical substance formed in the body and carried in the bloodstream to affect another part of the body.
Thyroid hormones travel through the bloodstream and help cells convert oxygen and calories to energy.
Thyroid hormones control a person's metabolism.
Metabolism is defined as the sum of all physical and chemical changes that take place within the body; it's all the energy and material transformation that occur within living cells.
Every cell in the body depends on having enough thyroid hormone.
If your thyroid gland becomes dysfunctional, every cell in the body suffers.
This is why thyroid disorders can cause so many problems.
When your thyroid gland produces too much thyroid hormone, this is known as hyperthyroid.
When your thyroid doesn't produce enough thyroid hormone, it's called 'hypothyroid'.
As you can see below, hypothyroid can cause many of the symptoms of FMS/CFS.
Symptoms Associated with Hypothyroid
- fatigue (the most profound symptom)
- headache
- dry skin
- swelling
- weight gain
- cold hands and feet
- poor memory
- hair loss
- hoarseness
- nervousness
- depression
- joint and muscle pai
- burning or tingling sensations in the hands and/or feet (hypothyroid neuropathy)
- yellowing of skin from a build up of carotene (conversion of carotene to vitamin A is slowed by hypothyroidism)
- carpal tunnel syndrome • problems with balance and equilibrium (unsteadiness or lack of coordination)
- constipation (from slowed metabolism)
- edema around the ankles, below the eyes and elsewhere
- observation of delayed Achilles tendon reflex test
- hypertension (high blood pressure)
- angina (chest pain)
- atherosclerosis (hardening of the arteries)
- hypercholesterolemia (high cholesterol)
- menstrual irregularities
- infertility
- PMS
- fibrocystic breast disease
- polycystic ovary syndrome
- reactive hypoglycemia
- psoariasis
- urticaria
- allergic rhinitis.
Understanding Thyroid Hormones, T3, T4 and TSH
The hypothalamus stimulates the pituitary gland to produce thyroid-stimulating hormone (TSH).
TSH then stimulates the thyroid gland to produce and release the hormone, thyroxine (T4).
T4 hormone is then converted into the more active, triiodothyronine (T3).
T3 hormone is essential for life and four times more active than T4.
You can live without T4 but not without T3.
A thyroid gland that functions normally produces T4 and T3.
Twenty percent of the T3 circulating in the body comes directly from the thyroid gland and the remaining 80 percent comes from conversion of T4. This conversion of T4 to T3 takes place in the cells (T4 can also be converted into reverse T3, which is physiologically inactive).
The enzyme 5-deiodinase converts T4 into T3 and reverse T3. The 5-deiodinase enzyme, can be inhibited by prolonged stress, steroids (stress hormones or cortisol), poor nutrition, acute and chronic illnesses. If T4 doesn't convert into active T3, symptoms of low thyroid start to show up.
This can happen in spite of a normal TSH blood test reading.
Chronic Stress Leads to Low Thyroid
The symptoms of low thyroid tend to come on or become worse after a major stressful event.
Childbirth, divorce, death of a loved one, job or family stress, chronic illness, surgery, trauma, excessive dieting and other stressful events can all lead to hypothyroidism.
Under significant physical, mental, or emotional stress the body slows down the metabolism by decreasing the amount of raw material (T4) that is converted to the active thyroid hormone (T3).
This is done to conserve energy.
However, when the stress is over, the metabolism is supposed to speed up and return to normal.
This process can become derailed by a buildup of reverse T3 (rT3) hormone.
Reverse T3 can build to such high levels that it begins to start using up the enzyme that converts T4 to T3.
The more stress the more likely rT3 can block T4 from converting into T3.

Read also : Part VI



07-03-2009 om 21:37 geschreven door Jules
0 1 2 3 4 5 - Gemiddelde waardering: 0/5 - (0 Stemmen)



The heart of the matter - CFS & cardiac issues - Part VI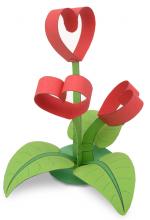 The heart of the matter - CFS & cardiac issues

Part VI

Blood Test may be Inaccurate
Blood tests for thyroid function measure the amount of TSH, T4 and T3 in the bloodstream.
But thyroid hormones don't operate within the bloodstream; the action takes place in the cells themselves.
What good is a blood test that only shows what is racing around the bloodstream one second out of one minute, out of one hour, out of a one day ?
Blood tests are measuring how much thyroid hormone is swimming around in the blood stream, but not what is in the cell.
Blood tests are an educated guess based on the bell curve theory.
Sixty percent of patients will have thyroid levels between the usual testing parameters, twenty percent will be above and twenty percent will fall below these parameters.
Traditional medical professionals know that thyroid blood tests are less than perfect.
The Journal of Clinical Psychiatry has reported that "laboratory blood tests for thyroid may be inaccurate for many who get tested for hypothyroid disorder".
Compounding the problem of using standard blood tests to diagnose hypothyroid is the inability of doctors to agree on the laboratory parameters.
According to the American Association of Clinical Endocrinologists (AACE) guidelines, doctors have typically been basing their diagnoses on the "normal" range for the TSH test.
The typical normal TSH levels at most laboratories, has fallen between the 0.5 to 5.0 range.
Those with a TSH below 5 are considered to have too much thyroid hormone (hyperthyroid).
Those whose test results are above 5 are considered to have too little thyroid (hypothyroid).
However, it's not uncommon to find doctors including endocrinologists (thyroid specialist) who withhold the diagnoses and treatment of hypothyroid until a patient's TSH tests considerably above 10.
While some doctors believe that anyone who has a TSH above 2 and complains of hypothyroid symptoms (depression, fatigue, brain fog etc.) should be placed on thyroid hormone.
While doctors often debate which parameters or numbers are correct, millions of low thyroid patients are not properly diagnosed and treated.
Patients often relate that they and sometimes their doctors, suspected a thyroid problem only to have their blood work return normal.
Most physicians, in this case, won't recommend thyroid replacement therapy.
Doctors are typically reluctant to prescribe thyroid replacement therapy, without a definitive test that reveals true hypothyroid.
They're afraid that doing so would jeopardize the health of the patient.
And true, excess thyroid can cause several unwanted health problems including elevated heart rate, rapid pulse and accelerated bone loss.
However, millions suffer with symptoms far worse then these when prescription therapy is withheld.
Certainly the dangers of thyroid replacement therapy should be a concern.
But if you weight the pro's and con's of administering thyroid replacement therapy to a patient with normal blood tests, yet all the symptoms of hypothyroid, fatigue, anxiety, depression, achy diffuse pain, weight gain etc., its' easy to see that withholding therapy should be considered malpractice.
This is especially true in light of the fact that most of my fibromyalgia and CFS patients are taking numerous drugs to cover-up the symptoms of hypothyroid; Provigil or Aderall to increase energy, antibiotics for chronic sinus infections, a laxative for constipation, NSAIDs for pain, SSRI medication for depression and perhaps a benzodiazepine like Ativan or Xanax for anxiety.
All of these drugs may in turn cause side effects that may cause further symptoms (poor sleep, fatigue, depression etc.).
It's not uncommon for my patient's to be able to drastically reduce or eventually wean off these very medications once their thyroid disorder is corrected.
New Developments
To complicate matters, the parameters for determining who has a thyroid disorder and who doesn't has recently been changed.
The new guidelines narrow the range for acceptable thyroid function; the AACE is now encouraging doctors to consider thyroid treatment for patients who test the target TSH level of 0.3 to 3.04, a far narrower range.
The AACE believes the new range will result in proper diagnosis for millions of Americans who suffer from a mild thyroid disorder but have gone untreated until now.
At a press conference in 2004, Hossein Gharib, MD, FACE and president of AACE, said : "This means that there are more people with minor thyroid abnormalities than previously perceived."
I still routinely get test results that use the old numbers and unfortunately many doctors continue to misdiagnose their patient's based on these outdated lab parameters.
The AACE estimates that the new guidelines actually double the number of people who have abnormal thyroid function, bringing the total to as many as 27 million, up from 13 million thought to have the condition under the old guidelines.
Euthyroid Syndrome Euthyroid is a medical term for patients who have normal thyroid blood tests but have all the symptoms associated with hypothyroidism: fatigue, low metabolism, headache, etc. Many doctors don't know about (or they choose to ignore) well documented studies that show that low body temperature is indicative of euthyroid hypothyroidism.
Body Temperature, Metabolism and Thyroid Hormones
Self-test for Low Thyroid Dr. Broda Barnes was the first to show that a low basal body temperature was associated with low thyroid.
His first study was published in 1942 and appeared in JAMA.
This study tracked 1,000 college students and showed that monitoring body temperature for thyroid function was a valid if not superior approach to other thyroid tests.
The test for low thyroid function, according to Dr. Barnes's protocol, starts first thing in the morning.
While still in bed, shake down and place the thermometer (preferably mercury; digital thermometers are not as accurate) under your arm and leave it there for 10 minutes.
Record your temperature in a daily log.
Women who are still having menstrual cycles should take their temperature after the third day of their period.
Menopausal women can take their temperature on any day.
A reading below the normal 97.8° strongly suggests hypothyroid.
A reading above 98.2° may indicate hyperthyroidism (overactive thyroid).
Treatment for Hypothyroid - The Barnes Method
Dr. Barnes recommends patients take a desiccated glandular (derived from pigs) prescription medication known as Armour Thyroid, which was used before synthetic medications such as Synthroid were introduced.
Armour Thyroid and other prescription thyroid glandulars (including Westhroid), contain both T4 and T3.
Synthroid and other synthetic thyroid medications contain T4 only.
Since some individuals have a difficult time converting inactive T4 to active T3, these medications may not work at the cellular level.
Individuals may take T4 medications for years and never notice much improvement.
Their blood tests look good, but mean time they're falling apart; gaining weight, having more aches and pains, battling one sinus infection after another and becoming more and more fatigued, depressed and withdrawn.
Low Thyroid and Depression
Several studies demonstrate that a combination of T4, T3 or T3 therapy alone may provide welcomed relief from a number of symptoms commonly associated with depression.
Studies show that T3 therapy is more effective in reducing the symptoms associated with depression than SSRI antidepressants.
Over All Well Being
A study by the New England Journal of Medicine showed that patients who received a combination of T4 and T3 were mentally sharper, less depressed and feeling better overall than a control group who received T4 only.
The addition of T3 often helps with many symptoms of hypothyroidism that may not disappear with supplemental T4 only.
It has improved or eliminated depression, brain fog, feeling cold, constipation, chronic fatigue, headaches, insomnia, muscle and joint pain and chronic sinus infections.
Weight Loss
For some people it has helped them finally lose weight.
Fibromyalgia
One study showed that all the symptoms associated with FMS could be eliminated while the patient was taking high-doses (120 mcg.) of T3. (6)
Over the Counter Glandular Thyroid Supplements
Since I no longer employ medical doctors in my practice I have to rely on natural supplements instead of prescription medications.
I used to refer my patient's back to their medical doctor in an attempt to get them on prescription.
Armour thyroid medication
I prefer my patients take Armour thyroid.
However, most doctors are so reluctant to treat patient's with normal thyroid blood tests or to use Armour thyroid medication, that I've been forced to use over the counter thyroid glandular replacement therapy.
Fortunately I've found a reliable manufacturer of high quality thyroid glandular and I'm getting great results with my hypothyroid patient's.
Thyroid bovine glandular supplements have been used since the beginning of thyroid treatment.
Dr. Barnes used Armour Thyroid (available by prescription).
However, over-the-counter thyroid glandular supplementations are also available.
The over the counter thyroid glandulars come from pig glands just as the prescription drug Armour thyroid.
However, unlike Armour Thyroid, over the counter thyroid glandulars contain no T4, only T3.
By removing the T4 manufacturers can then legally sell the glandular extract with out a prescription.
Since these raw thyroid tissue concentrates contain the active thyroid hormone T3, they can be used as a first line of treatment for low to moderate hypothyroid dysfunction.
I've been using thyroid glandular supplements for almost 2 years.
My patient's report they feel better on these supplements.
They often notice improved energy, better moods, increased mental clarity and weight loss on these thyroid glandular replacement supplements.
If you have fibromyalgia I encourage you to check for low body temperature it could a sign you're suffering from undiagnosed hypothyroid.
About Dr. Murphree
Dr. Murphree is a board certified nutritional specialist and chiropractic physician who has been in private practice since 1990.
He is the founder and past clinic director for a large integrated medical practice located on the campus of Brookwood Hospital in Birmingham Alabama.
The clinic was staffed with medical doctors, chiropractors, acupuncturists, nutritionists and massage therapists.
The clinic combined prescription and natural medicines for acute and chronic illnesses.
He is the author of 5 books for patients and doctors, including /
- Treating and Beating Fibromyalgia and Chronic Fatigue Syndrome - The Definitive Guide For Patients and Physicians - Rodger H. Murphree - Harrison & Hampton Publishing (2 edition), March 2004 – ISBN-10 : 0972893806 / ISBN-13 : 978-0972893800 - cfr. : http://www.amazon.com/Treating-Beating-Fibromyalgia-Chronic-Syndrome/dp/0972893806
- Heart Disease - What Your Doctor Won't Tell You - Rodger H., II, Dr. Murphree - Harrison & Hampton Publishing (2 edition), October 2008 – ISBN-10 : 0972893830 / ISBN-13 : 978-0972893831 - cfr. : http://www.amazon.com/Heart-Disease-What-Your-Doctor/dp/0972893830/ref=sr_1_1?ie=UTF8&s=books&qid=1236451139&sr=1-1
- Treating and Beating Anxiety and Depression with Orthomolecular Medicine -
cfr. : http://www.amazon.com/Treating-Beating-Anxiety-Depression-Orthomolecular/dp/0972893814/ref=sr_1_1?ie=UTF8&s=books&qid=1236451349&sr=1-1 -.
In 2002 Dr. Murphree sold his medical practice and now maintains a busy solo practice specializing in fibromyalgia, chronic fatigue syndrome, heart disease, mood disorders and other chronic illnesses.
For more information about Dr. Muphree and fibromyalgia go to : http://www.treatingandbeating.com/index.html -.
Cfr. : https://www.amazines.com/article_detail.cfm/620973?articleid=620973

Read also : Part VII



07-03-2009 om 00:00 geschreven door Jules
0 1 2 3 4 5 - Gemiddelde waardering: 0/5 - (1 Stemmen)



The heart of the matter - CFS & cardiac issues - Part VII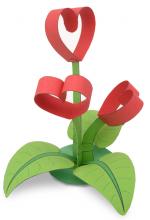 The heart of the matter - CFS & cardiac issues

Part VII
Bijlagen:
http://www.cfids-cab.org/MESA/CFS_Dist.htm

07-03-2009 om 00:00 geschreven door Jules
0 1 2 3 4 5 - Gemiddelde waardering: 2/5 - (3 Stemmen)


06-03-2009

The SHINE approach and treatment protocol
































From Fatigued to Fantastic !
- A Clinically Proven Program to Regain Vibrant Health and Overcome
Chronic Fatigue and Fibromyalgia -
Jacob Teitelbaum - Avery Publishing Group Inc.,U.S. (3rd revised edition)
oktober 2007
ISBN10 : 1583332898 / ISBN13 : 9781583332894
Cfr. :
- http://www.endfatigue.com/store/products/publications/from-fatigued-to-fan/
- http://www.bol.com/nl/p/boeken-engels/from-fatigued-to-fantastic/1001004005646947/index.html


The SHINE approach and treatment protocol

S H I N E
Sleep – Hormones – Infections – Nutritonal supplements - Exercise



A chiropractic treatment flared her CFS

Dr. Teitelbaum
© The Annapolis Chronic Fatigue and Fibromyalgia Research Center

Joanne asks :

I had one spinal manipulation and now I feel I am having a CFS flair

Hello Dr. T, How are you ?
I am a former patient of yours.
I saw you in 2006.
You saved me !
Although I have yet to fully recover, I will say that I recovered about 75%.
Which I'll gladly take !
I'm just a little scared.
I developed some back problems, which I wouldn't associate with my CFS, but more from having a 2 year-old son.
I began massage therapy and my therapist recommended I see a chiropractor because of the abnormal spacing of my shoulders.
I had one spinal manipulation about three days ago and now I feel I am having a CFS flair (brain fog, nausea, disorientation) !

What are your thoughts on this ?


Answer

In your case, I would hold off and treat with SHINE instead

Dear Joanne,
It will pass.
Sometimes spinal manipulation (especially in the neck) can flare autonomic dysfunction because of spinal cord stimulation if the space in the spinal cord is tight.
I suspect the muscle tightness you were being treated for reflected that the CFS was beginning to act up again as well just a little—even before the manipulation.

This is not a big deal and simply requires a tune up.
Begin with taking (or continuing) the Energy Revitalization System vitamin powder

End Fatigue Energy Revitalization (powder) & B-Complex (caps) Berry Splash
Cfr. : http://www.endfatigue.com/store/products/supplements/berry-splash/

and Ribose (Corvalen)

CORvalen (D-Ribose)
Cfr. : http://www.endfatigue.com/store/products/supplements/corvalen-d-ribose/

and add natural remedies or medications (Ambien – cfr. : http://www.drugs.com/ambien.html -, Desyrel – cfr. : http://www.drugs.com/cdi/desyrel.html -, Klonopin – cfr. : http://www.drugs.com/cdi/klonopin.html -) as needed to get your eight hours sleep a night.
Ask your doctor to increase your thyroid dose to see if it helps and if spastic colon or nasal congestion symptoms are present, re-treat for candida.
Add in vitamin B6 at 200 mg a day for 6-12 weeks as it can help recovery from the chiropractic manipulation.

Usually chiropractic can be very helpful—especially when combined with SHINE ('sleep-hormones-infection- nutritional supplements-exercise') – cfr. : http://www.endfatigue.com/treatment_options/Shine_treatment_protocol.html - to treat the metabolic issues (discussed in my book).
In your case though, I would hold off and treat with SHINE instead.
Also, ask your therapist or chiropractor to check to see if your hip heights are even.
If not, a $15 heel lift can do wonders (if it is the right size heel lift, you'll feel better and more balanced immediately when you use it; if not, it is not the right size).

Love & Blessings,
Dr. Teitelbaum (- http://www.endfatigue.com/about-dr-t/Index.html -).

Cfr. : http://www.endfatigue.com/qa/Questions_and_answers_0808.html





The SHINE Approach and Treatment Protocol
Understanding The SHINE Approach to CFS/FM Treatment


In his 30 years of clinical experience and in his landmark study on Effective Treatment of CFS/FM, Dr. Teitelbaum has found that his SHINE approach to treating CFS/FM is successful in the vast majority of patients.

The SHINE Treatment Protocol is a list of the more common treatments for CFS/FM.
SHINE represents five areas of health issues that need to be addressed when creating a treatment program.
These health issues and their roles in treating CFS/FM are as follows :
S = SLEEP
Get adequate sleep, preferably eight to nine hours a night.
Sleep replenishes the body's energy and heals its muscles.
Inadequate sleep will leave you exhausted and in pain.

H = HORMONES
Get tested for hormone deficiency and treated if needed.
Hormone deficiencies can contribute to fibromyalgia and chronic fatigue syndrome.

I = INFECTIONS
Get treatment when symptoms of infections occur.
The lack of restorative sleep in CFS/FM leads to dysfunctional immune systems.
Underlying viral, bacterial, bowel, sinus and yeast infections are common and can be a contributing cause or result of CFS/FM.

N = NUTRITONAL SUPPLEMENTS
Optimal nutritional supplementation is essential.
Many nutrients can be depleted as a result of CFS/FM. B-12, magnesium, Acetyl L Carnitine and glutathione, as well as your basic A, B, C and D vitamins need to be supplemented at a level that your average over the counter multivitamin cannot provide.

E = EXERCISE
Exercise as able.
After 10 weeks on the 4 steps above, you will be able to slowly increase your exercise-without being wiped out the next day !
'SHINE Treatment Protocol for CFIDS/Fibromyalgia' that Dr. Teitelbaum used in his own practice and his study is available at : http://www.endfatigue.com/treatment_options/Shine_protocol_document.html -.
This protocol is used worldwide by practitioners who want to effectively treat CFS/FM, as well as patients who want to start natural remedies on their own.
You can download, print and use this as a guide with your practitioner to tailor your treatment regimen to your specific symptoms.

Het protocol van dokter Teitelbaum
Deel I & II
Cfr. : www.jules.be – dd. 07-08-2007

What to expect
It takes an average of six weeks to begin to feel the benefits of your treatment.
During this time, you should chart important information about your treatment progress, such as dates when you start or stop individual treatments and their effects.
For most of you, CFS/FM took months to fully manifest.
It can also take several months to get well.
Although the SHINE protocol gives you the fastest path to healing, keep in mind that total recovery can take several months to over a year.
You should remain on the treatment program until you are feeling consistently well for six months or more (with no back-sides).
After that, you can taper off the program by discontinuing one treatment every one to two weeks.
The gradual tapering is recommended so that you can make sure a particular treatment is no longer needed.
Although it isn't usually necessary, any or all of the treatments can be used forever without harm.
Many patients choose to continue several treatments long term after stopping the majority of them.
Reading your body's signals and taking your practitioner's advice are your best tools in determining which treatments should be continued to remain well.
Cfr. : http://www.endfatigue.com/treatment_options/Shine_treatment_protocol.html
Read all about
chronic fatigue syndrome and fibromyalgia
at :
http://www.endfatigue.com/resources/





06-03-2009 om 20:31 geschreven door Jules
0 1 2 3 4 5 - Gemiddelde waardering: 0/5 - (0 Stemmen)



Innerlijke onrust



Innerlijke onrust

Gezondheidsplein.nl
Wanneer je zenuwstelsel te veel onder druk komt te staan
- bijvoorbeeld door ander of te moeilijk werk, meer verantwoordelijkheden, relatieproblemen, een sterfgeval, een trauma of een ongeluk -
kun je flink uit balans raken.
Nu is het onmogelijk om stressvolle situaties altijd uit de weg te gaan,
maar je kunt bepaalde factoren wel degelijk beïnvloeden.
Hoe ?
Dat en meer over evenwicht in je leven lees je in de special 'In balans met jezelf'
Cfr. : http://www.gezondheidsplein.nl/thema/34/In-balans-met-jezelf.html

Soms herken je bij jezelf een periode dat je lichaam en geest niet meer met elkaar in balans zijn.
Je voelt je onrustig vanbinnen en het lukt je niet meer om te ontspannen.
Dat kan verschillende oorzaken hebben.
Té veel druk op het werk, een lang ziektebed van een dierbare of een overvolle agenda, bijvoorbeeld.
Toch hoeft innerlijke onrust – ook wel spanning genoemd – zeker niet problematisch zijn.
Sterker nog, misschien ga je juist wel beter presteren door een beetje spanning.
Pas wanneer je innerlijke onrust en nerveuze gevoelens een lange periode aanhouden en/of té heftig worden, wordt het een ander verhaal.

Prestatiemaatschappij
Helaas leven we in een maatschappij waar (tijds)druk een zeer grote rol speelt.
We rennen letterlijk van hot naar her om onze vrienden, familie, sportmaatjes, leraren en werkgever tevreden te stellen.
Overal verwachten mensen dat we optimaal presteren en dat begint al van kinds af aan.
Je moet goede cijfers halen op school, populair zijn bij je vriendengroep, perfect werk afleveren voor je baas, beter (of de beste) worden in sport of een andere hobby, de ideale (schoon)zoon of (schoon)dochter zijn, een goede ouder zijn, een goed kind zijn en ga zo maar door.
Door al dat presteren kan er flink wat druk op je lichaam en geest ontstaan.
En wanneer die druk te hoog wordt, kan dat leiden tot een behoorlijk onrustig gevoel vanbinnen.

Innerlijke onrust
- Het ontstaan van innerlijke onrust
Het is je zenuwstelsel dat centraal staat in het proces van onrustige gevoelens en nervositeit.
Wanneer je jezelf 'gewoon goed' voelt, doen de cellen in je zenuwstelsel hun werk zonder dat je dat merkt.
Pas wanneer je zenuwstelsel overbelast raakt – door aanhoudende spanningen bijvoorbeeld – seint het signalen door je lichaam en geest die aangeven dat het allemaal teveel wordt.
Je kan daar behoorlijk van uit balans raken, met alle gevoelens van onrust en nervositeit vandien.
- Klachten als gevolg van innerlijke onrust
Waar je het gevoel van innerlijke onrust en nervositeit vaak vooral zelf merkt, is een aantal symptomen wel degelijk merkbaar voor je directe omgeving.
De meest voorkomende, hinderlijke verschijnselen zijn :
- overmatig transpireren
- trillen en beven
- prikkelbaarheid
- neerslachtigheid
- hoofdpijn
- duizeligheid
- hartkloppingen
- concentratieproblemen.
Je kunt je voorstellen dat – wanneer zo'n spanningstoestand té lang duurt – je misschien wel overspannen kunt raken.
Het kan zélfs zo ver komen dat je met een burnout geconfronteerd wordt.
Burnout
Burnout is een specifieke stressreactie of toestand van overspannenheid die voornamelijk voorkomt bij mensen in sociale of contactuele beroepen zoals het welzijnswerk, de gezondheidszorg, het onderwijs.
Werkende vrouwen en managers hebben er vaker last van dan anderen.
In het algemeen worden bij burnout drie reacties onderscheiden, die niet gelijktijdig hoeven voor te komen : emotionele uitputting, depersonalisatie (het gevoel buiten je eigen lichaam of geest te staan) en verminderde persoonlijke bekwaamheid.
Specifieke symptomen zijn :
- niet meer met plezier naar je werk gaan (als gevolg van vermoeidheid)
- slaapstoornissen
- te lang en te veel over het werk piekeren
- niet meer kunnen genieten van dingen
- geen zin meer in seks
- chaotisch denken en handelen (niet meer kunnen organiseren)
- hoofd- en nekpijn
- verlies van eetlust.
Neurotische klachten zoals schuldgevoelens, angsten, depressies of obsessies manifesteren zich meestal in een latere fase.
De risicofactoren voor burnout zijn : hoge werkdruk, slechte werksfeer, beperkte controlemogelijkheden (zoals beslissen over vrije dagen en pauzes) en lage beloning.
Uit onderzoek blijkt dat één op de tien Nederlanders zich 'opgebrand' voelt.
Met name werknemers in het onderwijs en de horeca hebben hier last van.
Daarnaast komt werkstress in het bijzonder voor bij mensen tussen de 35 en 55 jaar.
Er is ook een verband tussen opleiding en werkdruk.
Hoe hoger opgeleid, hoe groter de kans op werkstress.



Passiebloem (Passiflora incarnata)
- Hulp bij innerlijke onrust
Om de kans op innerlijke onrust en nervositeit te verkleinen, bestaan er verschillende voedings- en leefadviezen die je kunt opvolgen.
Maar ook een aantal krachtige planten uit de natuur - passiebloem, valeriaan en citroenmelisse bijvoorbeeld – kunnen je de broodnodige rust brengen.
Ontspannen gevoel
Ontspannen, wat is dat nou eigenlijk ?
In feite betekent het niets meer dan tot rust komen.
Geestelijk en lichamelijk
Voor de een is een avond sporten de ultieme manier van ontspannen en voor de ander is dat een avondje uit met vrienden.
En misschien vind jij het juist wel weer heerlijk om zo af en toe eens een boswandeling te maken om tot rust te komen.
Bovendien kan jij wel veel meer ontspanning nodig hebben dan je beste vriend of vriendin.
Zo zie je maar weer, ontspannen is iets heel persoonlijks.
Maar het is wél voor iedereen even belangrijk.
Ontspanning zorgt er namelijk voor dat je in balans blijft en je de drukte van alledag goed aankunt.
Toch is het soms ontzettend moeilijk om te relaxen in een maatschappij waar (tijds)druk een grote rol speelt.
Gezonde spanning versus ongezonde spanning
Een beetje spanning is natuurlijk ook helemaal niet slecht voor je.
Het kán zelfs zijn dat je door 'gezonde spanning' beter presteert.
Pas wanneer je té veel of té lang gespannen bent en het je niet meer lukt om het ontspannen gevoel terug te krijgen, wordt spanning een probleem.
Bijvoorbeeld bij een té hoge werkdruk die ook nog eens heel lang aanhoudt, een lang ziektebed van een dierbare of continu een overvolle agenda.
Dán is het belangrijk tijdig naar je lichaam te luisteren.
Langdurige spanning kan immers makkelijk leiden tot lichamelijke en psychische klachten.
En uiteindelijk kan het zelfs je complete leven negatief beïnvloeden.
Daarnaast zijn er diverse tips en technieken om tot rust te komen.
Als je te veel gespannen bent, nemen je reserves af en ben je gevoeliger voor allerlei factoren die stress kunnen veroorzaken.
Voorkomen is beter dan genezen
Overmatige spanning voorkomen, het klinkt bijna te mooi om waar te zijn.
Maar door goed te luisteren naar je eigen lichaam is het wel degelijk mogelijk.
Door wat vaker 'nee' te zeggen, kun je bijvoorbeeld veel stressfactoren vermijden.
Sta je op het punt om promotie te maken op het werk ?
Houd dan rekening met meer verantwoordelijkheid en meer taken.
En vraag jezelf af of je deze verantwoordelijkheid aan kunt.
Twijfel je daaraan ?
Zeg dan 'nee' tegen de promotie.
Want een hoger salaris wint het écht niet van een ontspannen gevoel en ordelijke gedachten.
Maar zeg ook eens 'nee' tegen een privé-afspraak als je weekend al bijna vol zit.
Of geef bij een collega aan dat je écht geen ruimte meer hebt voor een extra taak.
De rol van voeding en sporten
Natuurlijk voorkom je stress niet alléén door wat vaker 'nee' te zeggen.
Er zijn veel meer zaken die kunnen bijdragen aan een ontspannen leven.
Evenwichtige voeding en regelmatig sporten, bijvoorbeeld.
Maar wat verstaan we nou onder evenwichtige voeding ?
Een sterk zenuwstelsel is erg belangrijk om stress minder kans te geven.
Dit stelsel draait onder andere op voldoende brandstof en verschillende hulpstoffen die je via je eten binnenkrijgt.
Vooral vitamine B - uit volkoren producten en biergist - is zo'n belangrijke hulpstof.
Maar ook mineralen zijn essentieel.
Daarom passen (biologische) groenten, fruit en volkoren producten zeer goed in een verantwoord voedingspatroon.
Geraffineerde producten - gemaakt van witmeel - kun je beter zoveel mogelijk vermijden.
Ook sporten kan je ondersteunen bij een ontspannen gevoel.
Wanneer je sport, maken je hersenen namelijk van nature een chemische stof aan.
Deze stof heet 'endorfine' en zorgt ervoor dat je je rustig en goed voelt.
Niet voor niets hebben mensen het vaak over 'even de stress eruit werken'.
Belangrijk is wel om een sport te kiezen waar je plezier in hebt, anders zal je plan nooit slagen.
Overige leefadviezen
Natuurlijk zijn er nog veel meer manieren om je ontspannen gevoel te behouden of te herwinnen.
- Praat problemen uit : daardoor blijf je er niet mee zitten én het voorkomt piekeren.
- Vermijd overmatige fysieke, psychische en emotionele druk
- Zoek gezelschap van goede vrienden : zij helpen jou je gedachten op leuke dingen te richten.
- Ga iedere dag lekker naar buiten : frisse buitenlucht heeft een ontspannende werking.
- Verbeter je ademhalingstechniek : langzaam en diep ademhalen, zorgt voor de toevoer van meer zuurstof in je lichaam. Het resultaat is vaak een rustiger gevoel. Wat je moet doen om op deze manier adem te halen ? Leg je hand op je buik en adem diep in. Probeer bij het inademen je hand op je buik weg te drukken. Zo adem je via je buik en kan de zuurstof zijn werk beter doen. Oefen dit dagelijks.
- Dagelijks een warm bad met citroen : citroen heeft namelijk een kalmerend effect op je lichaam.
- De kracht van de natuur
Ook de natuur kan je op weg helpen om een ontspannen gevoel te behouden of te herwinnen.
Er zijn namelijk tal van planten en kruiden die een rustgevende werking op je lichaam hebben.
De passiebloem, bijvoorbeeld, werkt kalmerend en ontspannend.
Valeriaan heeft een kalmerende invloed op het centrale zenuwstelsel en vermindert beven als gevolg van nerveuze gevoelens.
En citroenmelisse kalmeert en werkt krampopheffend op maag en darmen.
A.Vogel combineerde deze drie ingrediënten tot één krachtig zelfzorgmiddel dat 100% natuurlijk is : 'A.Vogel Passiflora forte met valeriaan' – cfr. : http://www.gezondheidsplein.nl/topic/3457/Passifloraforte.html -.
Passiflora forte met valeriaan helpt je op gezonde en verantwoorde wijze te ontspannen als het jou niet meer wil lukken.
En dat terwijl je wél fris en alert blijft.
Lijnrecht tegenover een ontspannen gevoel staat innerlijke onrust.
Stress bij kinderen
Het nieuwe schooljaar is voor sommige kinderen een groot plezier, voor andere kinderen echter een grote stressfactor.
Net als volwassenen kunnen kinderen gespannen zijn en uit hun evenwicht raken.
Daar kunnen diverse oorzaken voor zijn, zoals een te druk leven of spanningen thuis.
Maar ook school kan de oorzaak zijn; problemen op school, een overstap naar een nieuwe school, niet goed in een groep passen of niet aan de verwachtingen kunnen voldoen.
Allemaal factoren die tot stress kunnen leiden.
- Een geval apart : stress bij kinderen
Net als volwassenen kunnen ook kinderen gespannen zijn en uit hun evenwicht raken.
Dat kan verschillende oorzaken hebben.
Denk maar eens aan spanningen in het gezin, een nieuw schooljaar of zelfs een nieuwe school, problemen bij het leren, een spannende sinterklaasperiode en niet aan de verwachtingen van ouders en leraren kunnen voldoen.
Het zijn stuk voor stuk factoren die een kind behoorlijk uit zijn evenwicht kunnen halen.
- Hoe herken je stress bij kinderen
Vaak is het heel moeilijk om stress bij je kind te herkennen.
Toch is er wel degelijk een aantal symptomen die je als ouder kunt oppikken als alarmsignaal.
Het kan bijvoorbeeld zijn dat je kind ineens slecht slaapt en veel buikpijn heeft.
Maar ook angstig zijn, veel huilen of niet buiten willen spelen zijn bekende verschijnselen.
Gelukkig is stress bij kinderen relatief makkelijk te verhelpen door de ouders zelf.
Open staan voor de problemen van je kind en goed luisteren zijn hierbij sleutelwoorden.
- Hoe uit stress bij kinderen zich ?
Stress bij kinderen uit zich op verschillende manieren, bijvoorbeeld door slaapproblemen, buikpijn, angstig zijn, veel huilen of niet buiten willen spelen.
Gelukkig is stress bij kinderen vaak op te lossen door de ouders zelf.
Open staan voor de problemen van je kind en goed luisteren zijn hierbij sleutelwoorden.
- Eerste hulp bij kinderstress
Natuurlijk wil je als ouder alleen het beste voor je kind.
En je hoopt natuurlijk dat je kind op jonge leeftijd nog niet wordt geconfronteerd met vervelende spanningen.
Hieronder vind je een aantal tips die je op weg kunnen helpen om de spanningen bij je kind te voorkomen of te verminderen :
- Realiseer je dat het ene kind meer aan kan dan het andere. Kijk daarom goed naar alle activiteiten van je kind. Vindt hij het allemaal wel leuk ? En – misschien wel belangrijker - is het eigenlijk niet te veel ?
- Stressgevoelige kinderen denken eerder negatief. 'Ik kan het niet' is daarom een logische reactie van een kind dat spanningen heeft. Zorg er daarom als ouder voor dat je ze juist de andere kant laat zien. Zeg bijvoorbeeld : 'Wat kan jij mooie verhalen schrijven'. Positieve boodschappen maakt je kind sterk.
- Kijk kritisch naar je eigen gezinsleven. Is er voldoende ruimte voor spontane gezinsmomenten ? En maken jullie tijd voor rustige gesprekjes met elkaar ?
- Let op het mediagebruik van je kind. Het is voor jou en voor hen verleidelijk om ze na een lange schooldag achter de televisie of computer te zetten, omdat ze al zo moe zijn.
Het probleem is alleen dat hij dan volop met prikkels in aanraking komt en eigenlijk geen rust krijgt.
- Een goede lichaamsconditie bepaalt mede de weerstand tegen stress. Zorg er daarom voor dat je kind gezond eet, genoeg lichaamsbeweging krijgt en voldoende lang slaapt.
Ook jouw kind kan baat hebben bij de kracht van de natuur.
Passiebloem, valeriaan en citroenmelisse staan bekend om hun rustgevende werking en kunnen daarmee stress verminderen.
Je vindt een krachtige combinatie van deze planten in Passiflora forte van A.Vogel.

Gelukkig kun je zelf innerlijke onrust voorkomen en verminderen.
Dat kan via voeding, leefstijl en behandeling met natuurlijke geneesmiddelen.

Cfr. : http://www.gezondheidsplein.nl/topic/3442/Innerlijke-onrust.html



06-03-2009 om 19:42 geschreven door Jules
0 1 2 3 4 5 - Gemiddelde waardering: 1/5 - (1 Stemmen)


05-03-2009

Fibromyalgie anders bekeken - Deel I
Fibromyalgie anders bekeken
Deel I
Een paradigma
Een paradigma is een theoretisch denkkader, een samenhangend stelsel van modellen en theorieën die een invalshoek vormen waarmee de 'werkelijkheid' geanalyseerd en beschreven wordt.
Medici zijn zich vaak niet bewust
van het paradigma dat zij in de praktijk hanteren
of staan er niet bij stil hoe hun denk- en handelwijze is
t.o.v. een bepaald ziektebeeld en de patiënt die eraan lijdt.
Dat geldt zeker ook voor fibromyalgie !

Fibromyalgie anders bekeken
Dr. H.L.S.M. Busard, zenuwarts, afdeling Psychiatrie Isala Klinieken Zwolle : h.l.s.m.busard@isala.nl - Stichting Corv – Bron : Medisch Contact : redactie@medischcontact.nl -, 06-07-2007 - Publicatie : Nr. 27, 1168-1170

Paradigmawisseling biedt frisse blik op diagnostiek en behandeling
Artsen benaderen hun patiënten meestal vanuit een biologisch onderzoeksparadigma : klachten vaststellen en de fysieke oorzaak aanpakken.
Maar bij stressaandoeningen levert die benadering vaak weinig op.
Diagnosticeren en behandelen vanuit het relationele communicatieve paradigma kan dan uitkomst bieden.
Een paradigma is een set van regels en procedures, die wordt gehanteerd om de werkelijkheid in kaart te brengen. (1)
Medici zijn zich vaak niet bewust van het paradigma dat zij in de praktijk hanteren.
Door de realiteit vanuit een ander perspectief in kaart te brengen, verandert het beeld.
Een voorbeeld van zo'n paradigmawijziging in de praktijk komt hier aan bod.
Het betreft de benaderingswijze van fibromyalgie, die frequent voorkomt, maar waarbij inzicht in de pathofysiologie ontbreekt.
Ook een effectieve aanpak mist nog.

Spieren en pezen - Het biologische onderzoeksparadigma
Fibromyalgie wordt geclassificeerd als een reumatologische aandoening omdat de klachten grotendeels bestaan uit pijn van spieren en pezen.
Richt de reumatoloog zijn aandacht op de ziekte fibromyalgie, dan verwacht de patiënt een causale ordening en behandeling van de fysieke klachten.
Daarbij hanteren patiënt en medicus beiden impliciet het causaal biologische onderzoeksparadigma, met biologische tijd als centraal ankerpunt (cfr. : tabel 1). (2)(3)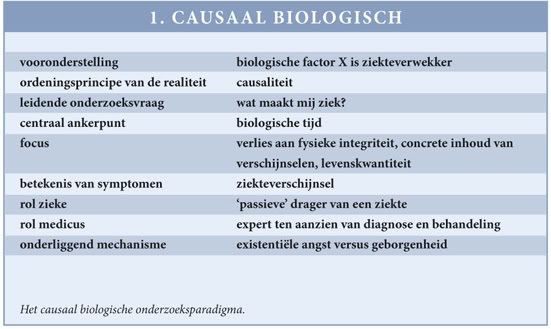 Het klinische beeld is in dit geval dat van een patiënte die dagelijks bijna continu wisselend gelokaliseerde pijnklachten heeft aan alle gewrichten.
Zij is steeds moe, ook al omdat ze slecht doorslaapt.
Haar activiteiten moet ze plannen om qua energie in balans te blijven.
In de huishouding heeft ze veel steun van haar partner nodig.
Hobby's heeft ze niet meer.
De patiënt is lichamelijk zeer gespannen.
Dit gaat gepaard met verhoogde prikkelbaarheid.
De patiënte is snel emotioneel en gemakkelijk negatief gestemd.
Zij kan zich maar moeizaam concentreren en de geheugenfunctie is duidelijk teruggelopen.

Uit lichamelijk onderzoek komen geen duidelijke afwijkingen, behoudens de bekende pijn op drukpunten.
Globaal psychiatrisch onderzoek laat geen duidelijke afwijkingen zien, anders dan stemmingsschommelingen en disregulatie van de externe prikkel- en informatieverwerking.
Laboratoriumonderzoek toont evenmin afwijkingen.

Diagnose en behandeling : de ziekteverschijnselen zijn in hun samenhang als fibromyalgie te classificeren.
De pathofysiologie wordt binnen dit paradigma niet opgelost, want er wordt geen oorzaak gevonden.
Om die reden is er ook geen zicht op een effectieve behandeling.
De patiënte krijgt van haar reumatoloog leefregels aangereikt en wordt terugverwezen.
Zij doet regelmatig een beroep op haar huisarts, die haar een luisterend oor biedt en haar symptomatisch begeleidt.
Bij pijn schrijft hij pijnstillers voor.
Ook verwijst hij haar af en toe voor fysiotherapie en/of zwemmen in warm water.

Contact en houding - Het relationele communicatieve paradigma
De arts kan patiënten behalve vanuit het biologische ook vanuit het relationele communicatieve paradigma beschouwen.
Dit perspectief is gebaseerd op de theorie van het communicatieve handelen en focust op de wijze waarop de patiënt zichzelf presenteert door middel van communicatie met de omgeving. (4)(5)
Binnen de psychiatrie is deze manier van diagnosticeren bekend, zeker met betrekking tot het in kaart brengen van de achterliggende betekenis van onbegrepen gedrag.
Wordt het relationeel communicatieve paradigma gebruikt om het klinische beeld weer te geven, dan betreft het een beschrijving van het interactieve proces van het psychosociaal communiceren van de patiënt met de onderzoeker.
Verondersteld wordt dat dit contact in hoge mate representatief is voor hoe de patiënt in zijn of haar leefwereld staat.
Terug naar 'onze' patiënte.
Het contact : de patiënte houdt zich nadrukkelijk aan de vraagstelling, het tempo en de regie van de onderzoeker.
Zij gaat uit van de 'onderpositie' en neemt nooit de vrijheid om de structuur van het contact te veranderen.
De patiënte maakt het gesprek niet persoonlijk en toont zich weinig open.
Er ontstaat geen relatie.

Het denken : de patiënte ordent haar leven vooral cognitief.
Ze vormt haar antwoorden niet associatief in het hier-en-nu door uit te gaan van haar eigen lichaamssignalen en gevoel, maar baseert zich onbewust op verwachtingen van anderen.
Als het gaat om eigenwaarde en zelfregie, overheersen in haar denken negatieve en belemmerende overtuigingen.

Emoties en gevoelens : de patiënte gebruikt haar emoties niet actief in de communicatie met anderen.
Ze houdt emoties als boosheid in en blokkeert de expressie ervan.
Hierdoor is zij weinig in staat tot het reguleren van een ontspannen contact.
De patiënte maakt ook nauwelijks contact met haar lichamelijke signalen : het lichaamsbewustzijn is weinig ontwikkeld.
Zij schat haar fysieke grenzen niet goed in en forceert zichzelf hierdoor.

Handelen : de patiënte blijft erg concreet.
Ze spreekt bijna alleen als reactie op vragen van de onderzoeker.
De patiënte geeft niet aan dat haar grens is bereikt, terwijl non-verbaal wel toenemende lichamelijke gespannenheid en motorische onrust waarneembaar zijn.

Houding tegenover de wereld : het op eigen benen staan heeft patiënte onvoldoende ontwikkeld.
Ze blijft ambivalent/symbiotisch afhankelijk van de ander voor veiligheid, sociale regie en betekenis.

Eigen regie
Binnen het relationeel communicatieve paradigma wordt gefocust op de zieke zelf.
Het is een aanvulling van het biologische paradigma met betekenisgeving aan het eigen leven, leidend tot levenskwaliteit en met de sociale ruimte die alle mensen met elkaar verbindt als ankerpunt (cfr. : tabel 2). (4)(5)
Bij het relationele communicatieve paradigma gaat het niet om het ordenen van oorzaak en gevolg van de ziekteverschijnselen, maar om de relationele betekenis, gecommuniceerd door psychosociale interactie.
Het is de wijze waarop de patiënt door middel van eigen regie en verantwoordelijkheid zijn leven in relatie tot zijn directe omgeving betekenis geeft. (6)(7)
Symptomen worden daarbij gezien als tekenen van disfunctionele psychosociale communicatie, die door de patiënt zelf (on)bewust worden ingezet om voor zichzelf relationele betekenis te creëren.
Onderzoek richt zich op het niet uitdrukken van emoties en dan vooral de boosheid over het verlies aan betekenis met verlies van levenskwaliteit als gevolg.
Fysiologisch stemt het niet tot expressie brengen van boosheid bovendien goed overeen met klachten van het bewegingsapparaat : bij uitstek de weg waarlangs emoties worden uitgedrukt.
De zieke wordt in dit aanvullende paradigma beschouwd als een levend en lerend systeem op de niveaus van ervaren c.q. voelen, emoties en cognities. (8)(9)
Binnen dit paradigma is niet langer sprake van een medische expert die een oplossing aanreikt : de patiënt zal zelf met coachende ondersteuning een antwoord op de vraag naar betekenis (her)formuleren.

Onderpositie
Het klinische beeld van het psychosociale script dat de patiënte zelf onbewust hanteert, verheldert haar gedrag.
Ziekteverschijnselen zijn daarbij te duiden als de negatieve output van haar disfunctionele communicatie.
Het relationeel communicatieve paradigma maakt duidelijk hoe weinig de patiënte in staat is om een eigen plaats in te nemen in de sociale ruimte.
Ze gebruikt haar mogelijkheden tot zelfregie niet, kiest onbewust steeds voor een 'onderpositie' en ontkent negatieve emotionele feedback (boosheid).
Het gebruik van dit paradigma verheldert dat de patiënte moet leren om verantwoordelijkheid te nemen voor de betekenisgeving aan haar leven.
Een beroep doen op medische zorg is om die reden oneigenlijk en zal haar daarbij ook niet helpen.
De beoogde gedragsverandering kan worden bereikt door het volgen van een gestructureerd en effectief interventieprogramma, gebaseerd op het relationeel communicatieve paradigma en de multidimensionaliteit van communicatie (cognities, emoties en lichamelijke gevoelens).
Een dergelijk programma volgt patiënte dan ook. (10)
Zij leert hierin te ervaren wat lichamelijke signalen voor haar betekenen en haar emoties te uiten, zodat ze zich bewust wordt van wat ze nodig heeft en hoe ze eigen keuzes kan maken om haar leven te regisseren.
Door de training ontwikkelt de patiënte zich tot iemand die weet heeft van zichzelf, haar eigen wensen en behoeften kent en zichzelf durft te laten zien.
Ze is niet langer gefocust op haar klachten, maar op de vraag hoe ze vanuit haar eigen verantwoordelijkheid betekenis kan geven aan haar leven.

Medisch beroep
Thomas S. Kuhn, auteur van 'The structure of Scientific Revolutions' (University Of Chicago Press (1 edition), December 15, 1996 – ISBN-10 : 0226458083 / ISBN-13 : 978-0226458083 – cfr. : http://www.amazon.com/Structure-Scientific-Revolutions-Thomas-Kuhn/dp/0226458083 -), introduceerde het concept paradigma in de wetenschappelijke wereld. (11)
Kuhn postuleerde dat wetenschappelijke paradigma's aanvaarde voorbeelden uit de wetenschappelijke traditie zijn.
Deze voorbeelden bevatten wetten, theorieën, toepassingen en instrumenten, die modellen representeren waarop een bepaalde samenhangende praktijk van het wetenschappelijk onderzoek is gebaseerd.
Professionals die hun onderzoek baseren op gedeelde paradigma's, hanteren gelijke normen en regels voor de beoefening van wetenschap.
Dit gaat ook op voor het medische beroep.
Men moet zich als het ware steeds weer bewust zijn van het feit dat men een model van de wereld hanteert dat niet de wereld zelf is.
Als eigen paradigma's op die manier worden gehanteerd, is het mogelijk flexibel en vrij naar de wereld te kijken.
Een ander paradigma biedt immers een nieuw perspectief, dat mogelijk verhelderend kan zijn, bijvoorbeeld wat betreft diagnosestelling.
Diagnosticeren is immers niets anders dan het in kaart brengen van verschijnselen tot een samenhangend en betekenisvol geheel, vanuit een ander paradigma dan dat van de patiënt, namelijk het medische.

Samenspraak
De vraag bij de hier beschreven paradigmawisseling is welke betekenis die heeft voor de diagnosestelling en begeleiding bij fibromyalgie.
Beide paradigma's, zowel het biologische als het relationeel communicatieve paradigma zijn betekenisvol en vullen elkaar aan.
Het biologische paradigma maakt het mogelijk om een ziektebeeld gericht te classificeren, het communicatieve paradigma biedt een nieuw pathofysiologisch inzicht en een wezenlijk effectief therapeutisch perspectief met meer begrip en respect voor de 'fibromyalgie-mens'.
Dit begrijpen en respecteren is noodzakelijk om in samenwerking en samenspraak, passend bij het relationele paradigma, tot een gerichte behandeling te komen.
De patiënt zelf dient daar gemotiveerd en vanuit eigen verantwoordelijkheid aan deel te nemen.
De verschuiving naar het relationeel communicatieve paradigma kan worden gezien als het begin van een nieuwe aanpak, waarbij de zieke mens en diens mogelijkheden om nieuw en effectief gedrag te leren centraal staan. (12)
De beschreven paradigmawisseling kan een stimulans zijn om deze innoverende aanpak uit te breiden naar patiënten met andere humane stressaandoeningen, zoals chronische vermoeidheid en postwhiplash.
Ook die kunnen op basis van het nieuwe paradigma worden beschreven.

Samenvatting
Het causaal biologische onderzoeksparadigma voldoet niet bij de behandeling van fybromyalgie.
Uitgangspunt voor een nieuw en aanvullend pathofysiologisch model voor fibromyalgie is het relationele communicatieve paradigma.
Dit paradigma helpt om tot een betekenisvolle diagnose te komen, gebaseerd op een functionele stoornis in de psychosociale interactie.
Paradigmawisseling is mogelijk ook van nut om te komen tot een effectievere behandeling van patiënten met humane stressaandoeningen als chronische vermoeidheid en postwhiplash.

Literatuur
Lees verder : Deel II



05-03-2009 om 22:21 geschreven door Jules
0 1 2 3 4 5 - Gemiddelde waardering: 5/5 - (1 Stemmen)



Fibromyalgie anders bekeken - Deel II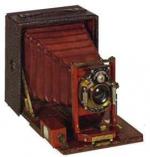 Fibromyalgie anders bekeken

Deel II
Vanuit christelijk standpunt gezien is God -zelf niet rationeel weer te geven- de Bron van het rationele.
Zo blijkt, dat wat "begrifflich fundamental" is, nl. de formele pragmatiek, niet het meest fundamentele van het bestaan is.
We moeten er van af, dat het cognitief-instrumentele, de doelrationaliteit, het één en het al is.
De Verlichting kan pas positief gewaardeerd worden, zegt Habermas terecht, indien we uitgaan van een drievoudige rationaliteit.
Maar christenen weten (drievoudig rationeel !) vanuit hun geloof (niet-rationeel) dat het rationele op haar beurt slechts een -zij het essentieel- onderdeel is van de antropologische gaven en mogelijkheden.
Zij geloven dat God door zijn Geest mensen aanzet om liefdevol en rechtvaardig te handelen.
Natuurlijk vervangt de theologie daarmee de seculiere wetenschappen niet.
Enerzijds werkt ze er mee samen en heeft als authentieke inbreng in seculiere taal weergegeven handelingsintenties, die een niet-rationele oorsprong hebben en gevoed worden door eerbied en liefde voor de Schepper en zijn schepping.
Want een christen leeft van de nieuwe zin, die het hele leven anders maakt, waardoor we in de kosmos schepping zien.
Anderzijds kunnen zo 'geloof, hoop en liefde' niet langer misbruikt worden als ideologische dekmantel voor macht en beïnvloeding.
Deze zuivering, die gelukkig allang op gang is gekomen binnen het christendom, wordt ondersteund en geanalyseerd door de theorie van Habermas.
Zo is ook het tweede doel van deze studie bereikt, nl. het nagaan van de mogelijkheden die de theorie van Habermas biedt om haar te gebruiken voor het handelen vanuit de christelijke geloofsovertuiging.
Tenslotte gaan we na, hoe de praktische theologie gebruik kan maken van de theorie van het communicatieve handelen.
We kijken vooral naar de school van Van der Ven uit Nijmegen (NL), die de praktische theologie heeft omgedoopt in "theorie van het religieus communicatief handelen".
Zij wil een empirische theologie ontwerpen, die zich zowel kwalitatieve als kwantitatieve onderzoeksmethoden uit de sociale wetenschappen eigen maakt en aldus 'intra-disciplinair' kan worden genoemd.
Van der Ven hecht grote waarde aan de nomothetische methodologie van A.D.de Groot, die expliciet cognitief- instrumenteel van opzet is.
Terecht meent Kunneman, dat deze methode een schoolvoorbeeld is van de werking van de waarheidstrechter in de sociale wetenschappen, een zeef, die alleen objectiverende momenten van sociale problemen doorlaat en normatieve en subjectieve elementen elimineert.
Operationalisering van theologische concepten binnen de empirische theologie van Van der Ven leidt aldus tot vervorming van de problemen omdat het objectieve de beide andere rationaliteitsaspecten geheel gaat overheersen.
De conclusie luidt dan ook dat communicatief handelen en een dergelijke empirische theologie niet kunnen samengaan.
Ik stel voor om een model van praktische theologie te ontwerpen dat begint met het stimuleren van de mogelijkheden van christenen om open te staan voor geloofservaringen en dat hen leert deze ervaringen te gebruiken binnen de gemeente en in het seculiere handelen.
Op deze manier proberen we binnen allerlei vormen van gemeenten van Christus tot "Verständigung" te komen over de christelijke leefwijze.
Hoewel praktische theologie dus niet moet vergeten, systeemtendenzen en andere vormen van sociaal handelen te bestuderen, b.v. strategisch handelen, zal haar eigen methode bij voorkeur het communicatieve handelen zijn.
Deze vorm van handelen zou vanzelfsprekend moeten zijn binnen de gemeente van Christus.
Waarbij ieder die dat wil, deel kan nemen aan het open 'diskurs'.
N.B. - Vgl. voor een recent bijgewerkt standpunt :
Morgen… in de verte - Een kerk van mensen
A.K. Ploeger & J.J.Ploeger-Grotegoed – Kok, Kampen juli 2007 - ISBN/EAN : 9789043513432
De auteurs - Albert Ploeger en Joke Ploeger-Grotwgoed hebben beiden zowel praktische theologie gedoceerd als predikantswerk verricht.
Sinds 1960 zijn zij betrokken bij verbanden tussen rooms-katholieken en protestanten, die in vieringen en bezinning gemeenschappelijk zoeken naar spirituele vernieuwing.
Het boek - Een blauw kader met een groot wit vlak- wat wil dat zeggen ?
Dit boek gaat over een kerk van mensen die zichzelf willen zijn.
Mensen die zelf uitmaken wat ze geloven en hoe ze zich willen verhouden tot de kerk.
In de gemeenten en parochies die de auteurs voor ogen hebben, bepalen niet de instituties en hun gezagsdragers de regels, maar de kerkeden zelf.
De auteurs bieden wel een kader en geven hun vaak uitgesproken meningen, maar dat verwachten ze ook van de lezers.
Zij hebben hun eigen invulling aan het 'blauwe kader' gegeven en gaan ervan uit dat ieder kerklid voor zichzelf het grote witte vlak gaat invullen.
Dat kan met behulp van de open voorstellen die in dit boek geboden worden.
Vroeger zei men dat het geloof 'uit het gehoor' was, maar in het multimediale tijdperk wil ieder graag geloven met alle zintuigen, naar lichaam en geest.
Waarnemen en kunst spelen in dit boek dan ook een belangrijke rol.
De auteurs schetsen een kerk met een spiritueel aanbod, waar bidden en recht doen, eredienst en diaconaat, samen de kern uitmaken.
Een kerk die na Auschwitz anders gelooft, waar de angst voor het terrorisme serieus wordt genomen en waar het beleven centraal staat.
Een kerk waar men geborgenheid vindt en tegelijk waakzaamheid leert, op weg naar 'Morgen… in de verte'.
Cfr. : https://www.webshopboekhandel.nl/Webshop/Product.aspx?MemberGroupID=6&MemberNr=7307&tl=Morgen&pid=756264&rm=False&oa=True&
max=50&ProductID=756264
Cfr. :
- http://theol.eldoc.ub.rug.nl/FILES/root/Ploeger/Habermas1/HabermasSamenvatting.pdf
- http://arno.uvt.nl/show.cgi?fid=57293
Habermas' theorie van het communicatieve handelenden
Hypothesis.nl
De centrale stelling van Habermas luidt: maatschappijen vormen netwerken van communicatief handelen en communicatief handelen is erop gericht begrip tot stand te brengen.
De communicatietheorie moet de structuren blootleggen, die kenmerkend zijn voor het vermogen deel te nemen aan communicatie.
Het tot stand brengen van begrip analyseert Habermas in termen van taalhandelingen.
Habermas stelt dat bij iedere taalhandeling die een actor verricht, tegelijkertijd een aanspraak gemaakt wordt op :
- begrijpelijkheid van hetgeen gezegd wordt
- waarheid van wat beweerd wordt
- waarachtigheid van de intentie
- juistheid van de houding tegenover de hoorder.
Communicatieve handelingen worden door Habermas begrepen als het maken van een viervoudige aanspraak op geldigheid : nl. de geldigheidsaanspraken begrijpelijkheid, waarheid, waarachtigheid en juistheid.
Het communicatieve handelen kan slechts ongestoord doorgang vinden zolang de betrokkenen wederzijds de vier aanspraken erkennen.
Wanneer die erkenning er niet meer is,zijn er nog 2 mogelijkheden :
- óf we kiezen een andere vorm van handelen
- óf we kiezen voor een ander niveau van communicatie.
De vier geldigheidsaanspraken
Linguïstische competentie: het geheel van regels op basis waarvan volwassen sprekers in staat zijn grammaticaal correcte, welgevormde zinnen te vormen en uit te spreken.
Naar aanleiding van de linguïstische competentie definieert Habermas een communicatieve competentie, m.a.w. : hoe kunnen we begrijpen dat een mens in staat is om succesvol te communiceren met anderen.
De communicatieve competentie moet het vermogen tot uitdrukking brengen van een spreker om:
- zinnen zo te kiezen dat deze een ervaring of een feit weergeven
- zijn intenties adequaat weer te geven
- zinnen zo te uiten dat ze overeenstemmen met geaccepteerde normen.
De communicatieve competentie brengt teweeg dat :
- informatie overgebracht kan worden - de toehoorder de spreker kan vertrouwen
- de toehoorder met de spreker overeen kan stemmen met betrekking tot de geldigheid van bepaalde normen.
Taalhandelingen
Overdragen van informatie, het tot stand brengen van vertrouwen en het tot stand brengen van normatieve overeenstemming gebeurt in de vorm van taalhandelingen.
Er zijn twee belangrijke groepen van taalhandelingen : constatieve en regulatieve taalhandelingen.
De aanspraken : geldigheid, waarheid, waarachtigheid en juistheid nader bekeken [p.118].
1/ - Begrijpelijkheid is verbonden met de linguïstische competentie.
2/ - Waarheid - In iedere taalhandeling waarin iets beweerd wordt, zitten twee dingen opgesloten :
(a) de spreker laat weten dat hij, wat hij beweert voor waar houdt
(b) dit voor waar houden kan desgewenst gerechtvaardigd worden.
Verder geldt voor iedere taalhandeling, dat er een propositionele inhoud mee verbonden is, die de spreker voor waar houdt.
Van de zin : 'Ik beweer....' kan niet gezegd worden of ie waar is.
3/ - Juistheid - De aanspraak op juistheid kan duidelijk gemaakt worden aan de hand van regulatieve taalhandelingen.
De juistheid van een taalhandeling kan uiteindelijk alleen gerechtvaardigd worden, door te verwijzen naar de juistheid van normen. "Ik veroordeel u hierbij tot 10 jaar celstraf.... ".
4/ - Waarachtigheid - Communicatief handelen kan slechts doorgang vinden zolang de hoorder ervan overtuigd is dat de spreker inderdaad de intenties heeft die hij met zijn taalhandelingen tot uitdrukking brengt.
Conclusie : De structuur van het communicatieve handelen: door de wederzijdse acceptatie van geldigheidsaanspraken komt een achtergrondconsensus tot stand, die het communicatieve handelen draagt.
Indien de achtergrondconsensus ophoudt te bestaan dan vervalt de communicatie en zijn de genoemde twee mogelijkheden nog over om voort te gaan.
Door wederzijdse acceptatie van geldigheidsaanspraken komt een achtergrondconsensus tot stand, die het communicatieve handelen draagt.
Indien de achtergrondconsensus ophoudt te bestaan, kan het communicatief handelen geen voortgang meer vinden.
Dan moet in een theoretische of praktische discussie een beslissing genomen worden over de geldigheid van de betreffende aanspraak.
Objectiviteit en waarheid
Een feit is wat gegrond over een stand van zaken in de werkelijkheid gezegd kan worden.
Feiten beweer ik, ze zijn zelf geen stand van zaken in de werkelijkheid, ander dan mijn bewering over iets anders.
Over de waarheid van uitspraken : Deze staat vast totdat de waarheid van een uitspraak betwijfeld kan worden [p.128].
Dan is er een theoretische discussie nodig over de waarheid van de uitspraak.
Waarheid wordt vervolgens omschreven als een geldigheidsaanspraak waarover in een discussie op goede gronden overeenstemming is bereikt.
Hoe stel je echter vast of de overeenstemming op goede gronden is.
Deze beslissing kan op zijn beurt niet weer van consensus afhangen.
In discussies kan volgens Habermas overeenstemming bereikt worden op grond van 'dwang' die uitgeoefend wordt door de argumenten die ingebracht worden.
Conclusie : Waarheid is een geldigheidsaanspraak waarover in een theoretische discussie op goede gronden overeenstemming is bereikt.
De 'dwang' houdt verband met de logica van de discussie.
Dit is een pragmatische logica, die de samenhang van argumentaties onderzoekt.
De ideale gesprekssituatie
De volgende stap is te formuleren waaraan een theoretische discussie moet voldoen opdat in ieder geval de mogelijkheid bestaat tot een gefundeerde consensus te komen.
In de theoretische discussie zijn er vier stappen :
(a) thematisering van de geldigheidsaanspraken
(b) mogelijkheid tot argumenteren
(c) het moet mogelijk zijn het gekozen taalsysteem te wijzigen
(d) bezinning moet mogelijk zijn.
Een consensus die in een discussie tot stand is gekomen, is slechts dan een consensus op goede gronden, indien binnen die discussie de mogelijkheid bestond desgewenst alle vier de stadia van radicalisering te doorlopen.
Hierop berust de consensus genererende kracht van de argumentatie.
Wanneer is er sprake van een discussie waarin aan al deze voorwaarden is voldaan ?
In een ideale gesprekssituatie.
De vier grondnormen voor een ideale gesprekssituatie:
1. gelijke kansen voor de potentiële gespreksdeelnemers om een discussie te beginnen
2. alles moet bekritiseerd kunnen worden
3. gelijke kansen voor representatieve handelingen
4. gelijke kansen voor regulatieve taalhandelingen.
De praktische hypothese die met de anticipatie op de ideale gesprekssituatie gegeven is, betreft mogelijke realisering van een machtsvrije samenleving.
Juistheid van normen
Zowel voor de waarheid van uitspraken als voor de juistheid van normen geldt hetzelfde criterium : een redelijk gefundeerde consensus.
De consensus wordt in principe bereikt op dezelfde manier als de consensus in het geval van waarheidsaanspraken.
Gold echter in de theoretische discussie de logische dwang van de argumenten, in de praktische discussie moeten we het principe van universaliasering toepassen.
De veredelde versie van : wat gij niet wilt dat u geschied, doe dat ook een ander niet.
Ook in praktische discussies moet een stapsgewijze radicalisering van normatieve kritiek mogelijk zijn.
Cfr. : http://www.hypothesis.nl/argumentatietheorie/habermas.htm
Lees ook :
- Het Communicatieve Paradigma - Mogelijkheden En Beperkingen Van Habermas' Theorie Van Het Communicatieve Handelen - Michiel Korthals & Harry Kunneman – Boom - 905352018X / 9789053520185 / 90-5352-018-X
Cfr. : http://www.recensie.eu/cgi-bin/boek.cgi?boek=1017931
- Geld in de context van leefwereld en systeem - Cobben, P.G. (1992) – In : 'Het communicatieve paradigma - Mogelijkheden en beperkingen van Habermas' theorie van het communicatieve handelen' (pp. 171-190) - M. Korthals & M. Kunneman (Eds.) - Meppel : Boom.
Cfr. : http://arno.uvt.nl/show.cgi?fid=75601
- Habermas' theorie van het kommunikatieve handelen - Cobben, P.G. (1984) - Tijdschrift voor filosofie, 46(2), 216-268.
Cfr. : http://www.narcis.info/dare/RecordID/oaiwouvtnl198371/repository_id/uvtwo
Logica van het gevoel - Filosofie van de stabiliteitslagen in de cultuur als nesteling der emoties
Arnold Cornelis - Uitgeverij Boom, oktober 2000 – ISBN10 : 9072258029 / ISBN13 : 9789072258021
In dit originele en baanbrekende werk in de filosofie en de sociale theorie van de kennis worden de kaarten van de werkelijkheid grondig geschud en opnieuw gelegd door de meesterhand.
Achter dit werk gaan meer dan twintig jaar onderzoek en onderwijs schuil.
Arnold Cornelis is niet slechts een meester in het denken, maar ook in de communicatie.
Zijn filosofie maakt de brokstukken van het wereldbeeld tot een geheel.
Terwijl de wereld steeds complexer wordt streeft zijn theorie van de kennis het omgekeerde na, eenvoud als wijsgerige levenskunst van zelfherkenning.
Ontwikkelingen in de afzonderlijke wetenschappen, in de technologie en in de sociale vragen van beleid worden verweven tot een nieuw denkmodel dat ons niet loslaat en fascineert door herkenbaarheid, bruikbaarheid en inzichtelijkheid.
Cfr. : http://www.bol.com/nl/p/boeken/logica-van-het-gevoel/666880352/index.html
Logica van het gevoel
Arnold Cornelis - Amsterdam, Brussel, Middelburg, Stichting Essence – Editie 1993
Cfr. : http://www.kapaza.be/Boeken/Diversen/6103620/Logica_van_het_gevoel_Arnold_Cornelis
_ed_1993.html

Social Intelligence - The New Science of Human Relationships
Daniel Goleman – Bantam (1 edition), september 26, 2006 – ISBN-10 : 0553803522 / ISBN-13 : 978-0553803525
Review by Rick Lipkin, From Scientific American : We all recognize a special capacity that humans have - some more so than others - to connect with others in a deep and direct way.
We see this quality expressed by a performer revving a crowd, a doctor healing a patient or a mother putting a child to sleep.
To orchestrate these tasks, a person must sense and stimulate the reactions and mood of another.
In 1995 Daniel Goleman, a Harvard University–trained psychologist and writer for the New York Times, published Emotional Intelligence, in which he discussed the human ability "to manage our own emotions and inner potential for positive relationships".
Now he goes a step further.
In 'Social Intelligence' he enlarges his scope to encompass our human abilities to connect with one another.
"We are wired to connect," Goleman says : "Neuroscience has discovered that our brain's very design makes it sociable, inexorably drawn into an intimate brain-to-brain linkup whenever we engage with another person. That neural bridge lets us affect the brain - and so the body - of everyone we interact with, just as they do us".
Each encounter between people primes the emotions.
This neurological pas de deux stimulates our nervous systems, affecting hormones, heart rate, circulation, breathing and the immune system.
Goleman peppers his discourse with anecdotes to illustrate the power of social intelligence.
From the countertop of Rosie Garcia, a multitasking baker in New York's Grand Central Terminal, to the tantrum-tainted class of a Texas teacher, he shows how social sensitivity and wisdom can profoundly reshape conflicts.
In one encounter in Iraq, a quick-witted U.S. commander turned a Muslim mob's threats into laughter when he ordered his soldiers to kneel, lower rifl es and smile - averting a potentially fatal clash.
Goleman deftly discusses relevant neural pathways, including the thalamus and amygdala, which together regulate sensory and arousal stimuli.
He speaks of
- spindle cells, which rapidly process social decisions;
- mirror neurons, which sense another's movements;
- dopamine neurons, which react to pleasure-inducing neurotransmitters that flow freely while two lovers gaze.
The author's introductory tour through this emerging research landscape helps readers grasp core concepts of social neuroscience, illustrating abstractions with poignant anecdotes, without excessive jargon.
Goleman also explains how such research may influence our lives.
Given our socially reactive brains, we must "be wise" he says and be aware of the ways that our moods influence the biology of each life we touch.
Cfr. : http://www.amazon.com/Social-Intelligence-Science-Human-Relationships/dp/0553803522

Natural Conflict Resolution
Filippo Aureli & FMD van Waal - University of California Press (1 edition), August 7, 2000 – ISBN-10 : 0520223462 / ISBN-13 : 978-0520223462
Aggression and competition are customarily presented as the natural state of affairs in both human society and the animal kingdom.
Yet, as this book shows, our species relies heavily on cooperation for survival as do many others - from wolves and dolphins to monkeys and apes.
A distinguished group of fifty-two authors, including many of the world's leading experts on human and animal behavior, review evidence from multiple disciplines on natural conflict resolution, making the case that reconciliation and compromise are as much a part of our heritage as is waging war.
Chimpanzees kiss and embrace after a fight.
Children will appeal to fairness when fighting over a toy.
Spotted hyenas, usually thought to be a particularly aggressive species, use reconciliation to restore damaged relationships.
As these studies show, there are sound evolutionary reasons for these peacekeeping tendencies.
This book also addresses the cultural, ecological, cognitive, emotional and moral perspectives of conflict resolution.
Cfr. : http://www.amazon.com/Natural-Conflict-Resolution-Filippo-Aureli/dp/0520223462

Laat de chaos los - Paralellen tussen kosmos en psyche
Stephen H Wolinsky (vertaling : Ananto Dirksen) - Altamira, Heemstede, 1999 / Gottmer/H.J.W. Becht, 01-11-1999 - EAN : 9789069634449
Cfr. : http://www.bol.com/nl/p/boeken/laat-de-chaos-los/666840664/index.html

De eenheid van leven - De ontdekking van de verborgen overeenkomsten tussen het biologische, het psychologische en het sociale leven
Fritjof Capra (vertaling : Gerard Grasman) – Utrecht/Antwerpen : Servire, oktober 2002 - ISBN10 : 9021532492 / ISBN13 : 9789021532493
In zijn nieuwste boek 'De eenheid van leven' presenteert Fritjof Capra, de wereldberoemde auteur van o.m. 'De tao van fysica' – cfr. : http://www.bol.com/nl/p/boeken/de-tao-van-fysica/1001004002401282/index.html -, een nieuw begrip van wat leven eigenlijk is.
De mens moet zich deel weten van het grote geheel en daarnaar handelen.
Globalisering, biotechnologie en ecologische bewustwording zijn trends die ingrijpen in de levende netwerken waarvan ook de mens onderdeel is.
Capra laat zien hoe het biologische en het sociale leven samenhangen.
Vanuit zijn wetenschappelijk én spiritueel gedreven visie, schildert hij een indrukwekkend panorama van de eenheid van leven.
Capra heeft uiteindelijk een positieve boodschap : de mensheid als geheel, maar ook elk individu, kan keuzes maken tussen de kansen en bedreigingen die de toekomst brengt.
Wij kunnen tegengestelde ontwikkelingen met elkaar verzoenen om het leven op deze planeet te behouden en te versterken.
Cfr. : http://www.bol.com/nl/p/boeken/de-eenheid-van-leven/1001004001712389/index.html

Werken aan balans - Een geïntegreerd traject gericht op zelfsturing bij stressgerelateerde klachten - Evaluatie van de pilootfase
Kuiper D, Dijkstra GJ, Groothoff JW - Noordelijk Centrum voor Gezondheidsvraagstukken, Sectie Toegepast Onderzoek, (NCG/TO), Universitair Medisch Centrum Groningen, maart 2006 - ISBN: 90 77113 43 6

De structuur van wetenschappelijke revoluties
T. Kuhn (vertaling : Bastiaan Willink) - Uitgeverij Boom, mei 2003 – ISBN10 9053528008 / ISBN13 9789053528006
Recensie – NBD|Biblion : De Amerikaanse auteur(1922-1996), aanvankelijk fysicus, later wetenschapshistoricus, constateert in de geschiedenis een voortdurende neiging om de vooruitgang van de wetenschap lineair/cumulatief te verklaren : ontwikkeling door aanwas.
Naast de normale ontwikkeling komen er in de geschiedenis echter radicale keerpunten voor, die de bestaande wetenschappelijke traditie omverwerpen : wetenschappelijke revoluties.
De auteur verduidelijkt deze revoluties door middel van illustraties (Copernicus, Newton) en tracht de structuur ervan nader te verklaren.
In de wetenschapstheorie een standaardwerk, bedoeld voor historiografen, wetenschapsfilosofen en geinteresseerde intellectuelen.
Herziene en geactualiseerde vertaling met een informatief voorwoord.
Cfr. : http://www.bol.com/nl/p/boeken/de-structuur-van-wetenschappelijke-revoluties/1001004001647560/index.html

De boom der kennis - Hoe wij de wereld door onze eigen waarneming creëren
'The Tree of Knowledge - The Biological Roots of Human Understanding' - Shambhala, Boston & London, 1987
H.R. Maturana en F.J.Varela, beiden neuroloog - Amsterdam : Contact, 1989
De auteurs zien de hele evolutie als een complex adaptief systeem.
Recensie door G.J.C. Lokhorst onder de titel 'De mens als duikboot' in NRC Handelsblad, Zaterdags Boekenbijvoegsel, p. 3, September 30, 1989 - ISSN 0002-5259 : Humberto R. Maturana (RCH) is neurobioloog en doceert aan de Universiteit van Chili.
Naar aanleiding van de vraag naar de aard van het leven en de aard van cognitie formuleerde hij een antwoord : 'autopoiese' (het Griekse 'auto' betekent 'zelf' en 'poiein' 'maken').
Samen met Francisco J. Varela schreef hij "Autopoiesis and Cognition - The Realization of the Living" (D. Reidel Publishing Company, 1980 & Springer (1 edition), August 31, 1991 – ISBN-10 : 9027710163 / ISBN-13 : 978-9027710161 – cfr. : http://www.amazon.com/Autopoiesis-Cognition-Realization-Studies-Philosophy/dp/9027710163 -) en "The Tree of Knowledge - The biological roots of human understanding" (Shambhala, 1987, vert. "De Boom der Kennis. Hoe wij de wereld door onze eigen waarneming creëren", Contact 1988 – cfr. : http://www.amazon.com/Tree-Knowledge-Biological-Roots-Understanding/dp/B001U0WY6W/ref=sr_1_1?ie=UTF8&s=books&qid=1236280832&sr=1-1 -), waarin hij deze verandering van de kentheorie ontvouwt, die een nieuwe grondslag vormt voor de biologistische systeemtheorie.
Hij onderzocht de ideeën over cognitie en perceptie en heeft het begrip "mens-zijn" en de psychotherapie uitgebreid door het blootleggen van de biologie van de waarnemer.
Maturana"s systemische kijk op menselijke ervaringen heeft geleid tot een veranderd begrip van het mens-zijn, met als belangrijkste gevolg dat er een herwaardering heeft plaatsgevonden van emoties als het fundament van het menselijk leven en zelfs van de rationaliteit.
Cfr. : http://framework.v2.nl/archive/archive/leaf/other/.xslt/nodenr-70123
De meeste mensen denken dat onze kennis ergens in ons hoofd ligt opgeslagen.
De hersenen zouden afbeeldingen van de buitenwereld bevatten, die ons in staat stellen onze weg in de wereld te vinden.
In de loop van ons leven stellen we onze `cognitieve landkaarten' steeds bij, zodat ze de werkelijkheid steeds accurater weerspiegelen en we ons steeds beter kunnen oriënteren.
Volgens de uitgeweken Chileense neurobioloog Maturana en zijn leerling Varela is deze populaire visie volstrekt onjuist.
Uit hun onderzoek naar de visuele systemen van verscheidene diersoorten trekken zij de conclusie dat de hersenen helemaal geen plaatjes bevatten van de wereld om hen heen.
De hersenen verkeren in dezelfde positie als de kapitein van een onderzeeboot die zijn schip nooit heeft verlaten, maar wel precies weet hoe hij moet reageren op de standen van de meters aan boord.
Stel dat hij zijn schip ergens heeft laten opduiken en we hem complimenteren met zijn stuurmanskunst : "Uitstekend, u heeft alle klippen vermeden en bent sierlijk boven water gekomen."
Hij zou perplex staan : "Wat kletst u over klippen en boven water komen ? Ik heb alleen maar wat wijzerplaten afgelezen en wat hendels overgehaald, in een vaste volgorde waarmee ik vertrouwd ben. Ik heb geen bijzondere manoeuvre gemaakt en ik weet niet wat u bedoelt met een onderzeeboot. Maakt u soms een grapje ?"
Onze hersenen zijn even geïsoleerd als deze kapitein.
Het enige dat tot hen doordringt, zijn de signalen die binnenkomen via de zintuigen, maar deze geven niet meer informatie over de omgeving dan de wijzers in de duikboot.
De zintuigen zijn bovendien geen passieve doorgevers van informatie.
Ze zijn uiterst actief, selecteren, misvormen en interpreteren dat het een lieve lust is en bepalen zo in feite zelf een groot deel van de boodschap.
Kennis is `autopoëtisch', zoals Maturana het noemt : zij schept zichzelf, in een voortdurende dynamische wisselwerking met de omgeving.
Iedereen creëert zijn eigen wereld.
Wij zijn geen lijdzame ontvangers van informatie die al bestaat, geen fototoestellen die alleen maar registreren.
Als kennis geen weerspiegeling van de werkelijkheid is, wat is ze dan wel ?
Volgens Maturana en Varela is kennis gelegen in de wisselwerking tussen een organisme en zijn omgeving.
Kennis is een bepaalde vorm van `structurele koppeling' van deze twee : "We spreken van kennis wanneer we in een bepaalde context effectief gedrag waarnemen."
Kennis zit niet binnen in een organisme.
Het organisme is in zichzelf opgesloten, net zoals de kapitein in zijn schip en kan daarom onmogelijk bepalen of het een geslaagde `structurele koppeling' met zijn omgeving heeft.
Alleen een waarnemer, een buitenstaander, kan zeggen of een dier of mens ergens verstand van heeft.
Het is moeilijk om een oordeel over de filosofisch-biologische visie van Maturana en Varela te vellen.
Af en toe hullen zij banale waarheden in wollige en quasi-diepzinnige woorden, soms lijken zij toch ook weer een echt nieuw gezichtspunt te presenteren.
Veel lezers zijn de laatste mening toegedaan : Maturana en Varela hebben een grote schare van bewonderaars.
Het is het beste om zelf te oordelen.
Het boek bevat niet louter en alleen theorie, maar ook smeuïge verhalen zoals die over de mentale vermogens van twee Indiase `wolfsmeisjes' die temidden van een wolvenfamilie waren opgegroeid.
Bovendien bevat het tientallen aardige afbeeldingen, zoals een grafiek waarin de maximumsnelheden van moleculen, dieren en melkwegen met elkaar worden vergeleken.
Wat men er uiteindelijk ook van mag vinden, het is in ieder geval aangenaam toeven in 'De boom der kennis'.
Cfr. : http://homepages.ipact.nl/~lokhorst/maturana.html
Cfr. : http://www.amazon.com/Tree-Knowledge-Biological-Roots-Understanding/dp/B001U0WY6W/ref=sr_1_1?ie=UTF8&s=books&qid=1236280832&sr=1-1

Twee reacties :
1/ - Maarten de Boo
Fibromyalgie anders bekeken
Publicatie: Nr. 37 - 14 september 2007
Maarten de Boo : "In het artikel van Bert Busard over fibromyalgie en de mogelijkheden die een paradigmashift biedt (MC 27/2007 : 1168) zitten enkele onwenselijke tegenstrijdigheden.
Ik bestrijd niet dat het gebruik van een relationeel communicatief paradigma in diagnostiek en behandeling bij deze aandoening geen gunstig therapeutisch resultaat kan hebben.
Ik meen dat deze aandoeningen vergrote stressreactiviteit en veranderingen in centrale pijngewaarwording inderdaad met meer dan alleen aandacht voor een fysiologische causaliteit moeten worden benaderd. (1)
Het gaat hier bij uitstek om systemische aandoeningen die slechts te begrijpen zijn als in de verschijningsvorm de biologische, psychologische en sociale aspecten worden herkend en in de uitleg en het behandelvoorstel worden betrokken.
Om niet de indruk te wekken dat het daarmee aandoeningen zijn die alleen door psychiaters en psychologen kunnen worden behandeld, meen ik dat niet een nieuw of aanvullend paradigma wordt aangedragen.
Het dualisme in de gezondheidszorg en de onfortuinlijke scheiding tussen de behandeling van somatische en mentale aspecten van ziekten, van zieke mensen, moet worden geslecht door het in ere herstellen van het biopsychosociaal model.
Dit kan eenzijdigheid, reductionisme of eclecticisme voorkomen.
Het model kan verder worden uitgewerkt aan de hand van de meest recente neurobiologische en epidemiologische inzichten over de relatie tussen deze aspecten. (2)
Ik sta een pragmatisch model voor waarbij niet een scheiding maar een overbrugging, een verbinding tussen de aspecten van ons functioneren wordt gebruikt.
Bij fibromyalgie is beide waar of beter gezegd alles : er is een ondragelijke pijn en vermoeidheid (die terug te brengen is op een sensitisatie in het centraal zenuwstelsel), weinig contact met lichamelijke signalen en weinig veiligheid in het contact met anderen.
Niet een tweede paradigma, maar een samenhangend medisch model voor alle facetten van ons functioneren is nodig om ook mensen met complexe ziekten een behandeling te bieden die groei en herstel kan brengen.
Dan kan de arts als coach optreden in de zoektocht naar het eigen relationele antwoord : de verhouding naar jezelf, je lichaam en de verhouding naar de ander.
Delft, juli 2007
Maarten de Boo, psychiater.

Literatuur

Narrative review - The pathophysiology of fibromyaligia
Abeles AM, Pillinger MH, Solitar BM, Abeles M, New York University School of Medicine, New York University Hospital for Joint Diseases and New York Harbor Healthcare System, New York, New York 10003, USA - Ann Intern Med. 2007 May 15;146(10):726-34 - PMID: 17502633

Primary fibromyalgia is a common yet poorly understood syndrome characterized by diffuse chronic pain accompanied by other somatic symptoms, including poor sleep, fatigue and stiffness, in the absence of disease.

Fibromyalgia does not have a distinct cause or pathology.

Nevertheless, in the past decade, the study of chronic pain has yielded new insights into the pathophysiology of fibromyalgia and related chronic pain disorders.

Accruing evidence shows that patients with fibromyalgia experience pain differently from the general population because of dysfunctional pain processing in the central nervous system.

Aberrant pain processing, which can result in chronic pain and associated symptoms, may be the result of several interplaying mechanisms, including central sensitization, blunting of inhibitory pain pathways, alterations in neurotransmitters and psychiatric comorbid conditions.

This review provides an overview of the mechanisms currently thought to be partly responsible for the chronic diffuse pain typical of fibromyalgia.

Cfr. :

http://www.ncbi.nlm.nih.gov/pubmed/17502633

2/ - Hanneke van Lier
Fibromyalgie anders bekeken
Publicatie: Nr. 37 - 14 september 2007
Hanneke van Lier : "Complimenten aan Bert Busard voor de heldere beschouwing door middel van paradigma's (MC 27/2007: 1168).
Het expliciet maken van het perspectief van waaruit men kijkt en handelt, beleef ik als zeer positief.
De volgende vraag blijft na lezing echter bij mij bestaan : hoe komt een patiënt of cliënt zo snel mogelijk uit bij de volgens recente inzichten beste behandeling ?
Paradigmawisselingen kosten tijd en soms moet nogal een omweg worden afgelegd voordat de behandeling wordt aangeboden die empirisch gezien het effectiefst is.
Zou het niet klantvriendelijk zijn om als beroepsgroep een meer integrerend paradigma naast of tussen de genoemde paradigma's te presenteren ?
Graag maak ik u hierbij deelgenoot van een vingeroefening paradigmaontwerpen, waarbij ik uitzie naar een discussie.
Als derde paradigma stel ik het onderstaande schema voor."
Den Haag, juli 2007
Hanneke van Lier, verpleeghuisarts


Cfr. : http://www.corv.nl/Forum/topic.asp?ARCHIVE=true&TOPIC_ID=6267&whichpage=4



05-03-2009 om 22:01 geschreven door Jules
0 1 2 3 4 5 - Gemiddelde waardering: 0/5 - (0 Stemmen)



Largest-ever chronic fatigue syndrome research initiative






Largest-ever chronic fatigue syndrome research initiative
Announced by CFIDS Association of America (www.cfids.org -) on December 3, 2008

The four million Americans who suffer from chronic fatigue syndrome (CFS) have new reason for hope today with the announcement of an unprecedented research program to help identify biomarkers to improve diagnosis and treatment of CFS.
The announcement was made by the CFIDS Association of America, which is funding the program, called the Accelerate CFS Research Initiative.
The initiative was made possible by the successful completion of a yearlong, million-dollar fundraising campaign, the largest research campaign for CFS to date in the United States.
The CFIDS Association has funded more than $5.4 million in research since 1987, making it second only to the federal government in CFS research spending.
"The campaign is enabling us to develop a revitalized research program for CFS," said Kimberly McCleary, president and CEO of the CFIDS Association : "Today, the Accelerate CFS Research Initiative has already resulted in research grants totaling $647,940 to six research teams in the U.S. and Canada. This will lead to an international network of scientists who routinely collaborate and communicate to accelerate the pace of CFS research."
The grants were awarded following a rigorous process that included a review of proposals by 44 independent experts for scientific merit and by CFIDS Association board members for strategic merit.
"We were very impressed with the number and caliber of grant proposals we received this year, which signals a heightened level of interest in CFS research," said Suzanne Vernon, PhD, the CFIDS Association's scientific director : "And most of the grant recipients, while experts in their respective fields, are new to CFS research. It's critical to attract new investigators to CFS research in order to propel the field forward."
The grant recipients are :
Gordon Broderick
Gordon Broderick, PhD, associate professor in the Department of Medicine at the University of Alberta in Canada. Broderick, a chemical engineer and leader in bioinformatics, will lead a cross-disciplinary team from four institutions to study adolescent patients who became ill with CFS after contracting infectious mononucleosis, which is caused by the Epstein-Barr virus.
By studying the immune and endocrine response in patients from the time they get infectious mononucleosis to the development of CFS and through the first 24 months of illness, the researchers hope to identify biomarkers for early disease and for disease progression.
These markers are essential for early detection and diagnosis and may point to novel treatment courses.

Kathleen Light
Kathleen Light, PhD, a research professor at the University of Utah Health Sciences Center and her team will try to uncover the mechanisms involved in the chronic pain that afflicts 40%-70% of CFS patients.
This study will confirm or negate preliminary evidence Light gathered during an NIH-funded study demonstrating that receptors located on blood cells are increased and overactive in people with CFS, causing increased pain sensitivity.
Light theorizes that increases in specific receptors following exercise may be blood-based biomarkers for CFS and could lead to a medical test to identify CFS patients.
The study will also examine a combination of blood receptors to help identify subtypes of CFS and guide treatment of specific patient subgroups.

Marvin Medow
Marvin Medow, PhD, associate director of the Research Division of the Department of Pediatrics at New York Medical College and his colleagues will investigate whether increased pooling of blood in the abdomen of CFS patients results in reduced cerebral blood flow.
Medow will examine physiologic and oxidative stress changes associated with disturbance in blood flow.
These results will help determine if alterations in blood flow affect brain metabolism.

Bhubaneswar Mishra
Bhubaneswar Mishra, PhD, a computational biology expert and professor at the Courant Institute of Mathematical Sciences at NYU will use state-of-the-art bioinformatics and computational biology tools to create an agnostic computational model of CFS - a kind of "Google for CFS" that will be part database, part knowledge-base, part research network.
This new resource will provide a "systems view" of CFS that accumulates published CFS literature and experimental data to disentangle complex relationships among reported findings and discover causes of CFS.

Sanjay Shukla
Sanjay Shukla, PhD, a microbiologist and research scientist at Marshfield Clinic Research Foundation and his team are using metagenomics to determine if the ratio of good to bad intestinal bacteria in CFS patients is altered and whether this imbalance in gut bacteria may be responsible for triggering CFS symptoms.
Recent advances in metagenomics have demonstrated the significance of altered gastrointestinal bacteria in illnesses like HIV, diabetes, Crohn's disease, inflammatory bowel disease and ulcerative colitis.
Shukla theorizes that CFS patients also have an imbalance of good and bad intestinal bacteria, resulting in enhanced intestinal permeability - called 'leaky gut' - allowing bacteria to move across the protective intestinal barrier and causing chronic inflammation and immune activation in CFS patients.
The study will rigorously examine these issues and investigate whether exercise may worsen this bacterial translocation, helping contribute to postexertional malaise in CFS.
This study will contribute to our understanding of the relationship between the human microbiome and CFS.
It may also produce evidence for new treatments, including the use of probiotics.

Dikoma Shungu
Dikoma Shungu, PhD is a physics professor and research scientist at Weill Medical College of Cornell University.
Using a brain scanning technique called magnetic resonance spectroscopy, which not only provides a picture of the brain but also detects and measures various brain chemicals, Shungu and his team will build on a preliminary study showing that brain fluid of CFS patients contains significantly elevated levels of lactic acid or lactate, a substance important in metabolism (results from this preliminary study, also funded by the CFIDS Association, were published in October 2008 in the journal NMR in Biomedicine).
The investigators will also determine whether lactate levels are higher in CFS patients because their brains contain high levels of toxic compounds that cause a condition called oxidative stress, which could implicate chronic inflammation or because mitochondrial dysfunction is causing their brain energy production to malfunction.
If this study is successful, brain lactate levels could provide an objective diagnostic biomarker for CFS and evidence of a metabolic problem in these patients.
The research studies being funded this year are interconnected in many ways.
"Not only will several of the investigators collaborate directly, all of them will be sharing their data with each other and with other scientists," Vernon said : "This is essential if we are to make rapid progress in unraveling the complexities of a multisystem illness like CFS and in providing medical professionals with better diagnostic and treatment tools to improve patients' lives."
Cfr. : http://www.cfids.org/about-cfids/research-release12-08.pdf




05-03-2009 om 01:18 geschreven door Jules
0 1 2 3 4 5 - Gemiddelde waardering: 0/5 - (0 Stemmen)


04-03-2009

In de kenniseconomie lopen de Hazen anders
Mathieu Weggeman






In de kenniseconomie
lopen de Hazen anders

Mathieu Weggeman, Hoogleraar innovatie aan de Technische Universiteit Eindhoven - NRC van 11 mei 2004 - © 2007 Managementissues.com

Max Herold : "Ik vroeg Mathieu Weggeman me de electronische versie van dit artikel toe te sturen.
De reden voor dit verzoek was een discussie die ik enige tijd geleden meemaakte over een doelstelling zoals die op de Europese top in Lissabon werd geformuleerd.
Daar werd het doel gesteld Europa binnen tien jaar tot dé kenniseconomie van de wereld te maken.
Tijdens deze interdepartementale discussie viel me op dat velen van de aanwezigen die als een typisch beleidsprobleem zagen.
Een doel dat met het bestaande beleidsmatige en/of economische denken kan worden aangepakt.
Weer anderen zagen het als een gewone hype die wel weer over zou gaan.
Maar in mijn ogen was/is het meer een (macro)organisatorisch probleem.
Als je die gedachte koppelt aan het begrip economische 'ordening', dan zou je wel eens kunnen stellen dat er enkele vooronderstellingen, zoals die decennia lang zijn gehanteerd m.b.t. die economische ordening, langzaam aan het veranderen zijn...
Welnu Mathieu heeft op die kenniseconomie en de kennis van het kabinet daaromtrent, zo zijn eigen kijk dus laten we hem snel het woord geven".
De Haagse plannen om medewerkers langer aan het werk te houden omdat dat geld oplevert, bewijst eens te meer dat dit kabinet nog steeds niet goed weet wat het betekent om een kenniseconomie te besturen.
In zo'n economie lopen de hazen anders dan in de fabrieken en kantoren van de industriële economie.
Voor de werknemers van die traditionele organisaties zijn ervaring en technische vaardigheden het belangrijkst en hoe langer je werkt, hoe meer ervaring je opdoet.
Dat geldt ook voor de vaardigheden.
Als je ze maar blijft toepassen, ontwikkelen ze zich, want er zijn immers heel weinig mensen die al twee jaar lang elke dag een uur piano studeren en steeds slechter gaan spelen.
Hou je de medewerkers van die kantoren en fabrieken langer aan het werk, dan kunnen ze ook langer kapitaliseren op hun steeds grotere ervaring en op hun voortdurend toenemende vaardigheid.
De kans dat hun productiviteit stijgt naarmate hun leeftijd toeneemt, is dan inderdaad groot.
Alleen hebben we in Nederland steeds minder van die fabrieken en kantoren waar mensen min of meer routinematig bezig zijn om hetzelfde werk steeds beter en efficiënter uit te voeren.
Slechts in sectoren als de landbouw, de horeca, het transport, de bouw en de thuiszorg en achter de loketten van banken en gemeentehuizen, kan het langer doorgaan met werken mogelijk meer geld opleveren dan momenteel het geval is.
En dan nog zal de vreugde van korte duur zijn, omdat dat werk - waarbij het vooral draait om de productiefactor fysieke arbeid - in toenemende mate geautomatiseerd wordt.
Een dergelijke redenering gaat echter niet op voor de moderne kennisintensieve organisatie.
Daar treffen we werknemers aan waarvoor de productiefactor kennis tenminste even belangrijk is als ervaring en vaardigheid.
Veel van die beroepen beginnen met een 'a': artsen, architecten, adviseurs, accountants, advocaten, apothekers, amerikadeskundigen en dergelijke.
Dat type medewerkers heeft in onze kenniseconomie ruim de overhand.
Geschat wordt dat op dit moment in Nederland meer dan 70% van alle werkenden tot de categorie kenniswerkers behoort en er komen er in snel tempo steeds meer bij.
Voor hen geldt dat zij voortdurend relatief veel moeten leren om goed in hun vak te blijven, relatief ten opzichte van bijvoorbeeld buschauffeurs, voetballers, ambachtslieden en productiemedewerkers.
Dat vereist het bijhouden van vakliteratuur, het bezoeken van congressen en symposia, het deelnemen aan opleidingen en studiedagen, het willen werken in meester-gezel relaties en het kunnen plaatsen van innovaties die klanten , burgers en patiënten op internet gevonden hebben.
Uit onderzoek blijkt dat de motivatie om voortdurend vakinhoudelijk vooraan te blijven lopen, bij het overgrote deel van de kenniswerkers afneemt naarmate de leeftijd vordert.
Het is niet zo dat dan de leervaardigheden als vanzelf minder worden.
Wél treedt er bij het vorderen der jaren een soort mentale moeheid op : "Moet het nu wéér anders, wanneer stopt het nu eens met die vernieuwingen !?".
En omdat kennis steeds sneller veroudert, slaat die moeheid steeds eerder toe.
Voor ontwerpers van internet-gerelateerde software en voor nano- en biotechnologen kan dat al rond de 35 gebeuren; voor elektrotechnisch ingenieurs en fiscaal-juristen zo'n vijf tot tien jaar later.
Dat betekent dat veel kenniswerkers op veel jongere leeftijd dan vroeger aan het eind van hun professionele Latijn geraken.
Het tot op hogere leeftijd laten doorwerken van kenniswerkers leidt er dus uiteindelijk toe dat een groter deel van de beroepsbevolking aan de gang is met verouderde kennis.
Tel uit je winst.
De chirurg die niet geleerd heeft endoscopisch te behandelen, blijft grote incisies maken.
Dat levert meer trauma's en een langere hersteltijd op voor de patiënt, een groter beslag op voorzieningen en meer inzet van ondersteunend personeel.
Allemaal zaken die kostenverhogend werken.
Een ander voorbeeld speelde zo'n twaalf jaar geleden.
Ik had ergens gelezen dat er uit amalgaamvullingen minivoltjes kunnen ontsnappen die onder bepaalde omstandigheden de elektrische stroompjes in de hersenen beïnvloeden.
Daarom vroeg ik mijn tandarts het nieuwe gaatje in mijn kies te willen vullen met keramiek of porselein.
Die bemoeienis van een bijdehante leek met zijn vak, stelde hij geenszins op prijs : "Meneer, die techniek staat nog in de kinderschoenen. Het krimpen en uitzetten van het materiaal hebben we nog niet onder controle".
Pas veel later begreep ik wat er eigenlijk aan de hand was.
Mijn tandarts was toen 54 en meer bezig met zijn tweede huis in Spanje dan met het bijhouden van de vernieuwingen in zijn vak.
Hij had al 30 jaar kiezen met amalgaam gevuld en zag niet in waarom hij dat de laatste jaren voor zijn pensioen niet zou kunnen blijven doen.
Het langer laten doorwerken van professionals, kan er in onze kenniseconomie toe leiden dat ook op andere gebieden dit soort situaties nog vaker voor gaat komen dan nu al het geval is.
Met de vergrijzing zullen we steeds meer kenniswerkers krijgen die 'uitdieselen' op de methoden en technieken die ze al beheersen en die de innovaties in hun vak laten voor wat ze zijn.
Het gevolg daarvan is dat steeds meer patiënten, klanten en burgers producten en diensten geleverd krijgen waarvoor inmiddels alternatieven bestaan die goedkoper, sneller, preciezer, veiliger, effectiever, gezonder, makkelijker of gebruiksvriendelijker zijn.
De maatschappelijke kosten van dat professioneel conservatisme zijn hoog.
Het financiële saldo van de door Den Haag voorgestelde arbeidsduurverlenging, zou daarom wel eens eerder negatief dan in de buurt van de nul uit kunnen komen.
In het beste geval zijn de plannen van het kabinet op dit punt dus lood om oud ijzer.
De hooggeleerde Paul Scheffer sprak over 'vernietiging van sociaal kapitaal' als mensen boven de 55 niet meer zouden werken.
Dat klopt voor ambachtelijk werk zoals glas blazen, schapen scheren en violen bouwen en ook voor die paar koekjesfabrieken die we nog in Nederland hebben, maar dat klopt helemaal niet voor het overgrote deel van onze organisaties waar de vloer bevolkt wordt door kenniswerkers.
Kenniswerkers verplichten langer door te werken, is alleen verantwoord als zij ook verplicht worden om state of the art in hun vak te blijven.
Dat impliceert blijven studeren tot op hoge leeftijd en het beschikbaar stellen van tijd voor deskundigheidsbevordering.
Ik heb destijds het ministerie van van Volksgezondheid, Welzijn en Sport mogen adviseren over een mid-life studie voor medisch specialisten waarbij ze rond hun veertigste weer voor een of twee jaar teruggaan naar de universiteit.
Dat was zo'n slecht idee nog niet, te meer daar dankzij de wachtlijsten de gedateerde kennis van de oudere specialist in ons land niet zo'n issue is.
Ook het door Hans Weijers in zijn tijd als minister van Economische Zaken geïntroduceerde T-profiel voor professionals – cfr. : http://www.carrieretijger.nl/carriere/profiel/t-profiel -, is een goed voorstel.
Kern daarvan is dat de kenniswerker in de tweede fase van de loopbaan zijn professioneel repertoire aanzienlijk verkleint door te kiezen voor een specialistisch deelgebied dat hij diepgaand wil blijven beheersen (de poot van de T).
Daarnaast houdt hij één tot drie aanpalende gebieden op appreciatie niveau bij, teneinde met collega's over de breedte van het vak te kunnen communiceren.
De kans dat je een klein repertoire tot in lengte van dagen state of the art kunt bijhouden, is immers groter dan geldt voor een breed repertoire.
Bovendien is de 'man of all seasons' en de 'Jack of all trades' in de kenniseconomie van vandaag een ongeloofwaardige figuur.
Heel goed weten waar je het over hebt zolang je in functie bent, dat is wat nu nodig is.
Kenniswerkers langer in dienst houden, zonder hen terug naar school te sturen, levert daar geen enkele bijdrage aan en kost maatschappelijk meer dan het oplevert.
Het is 'penny wise, pound foolish' (= kosten besparen lijkt nuttig, maar kan op termijn duurder uitvallen).
Cfr. : http://www.managementissues.com/kennismanagement/kennismanagement/in_de_kenniseconomie_
lopen_de_hazen_anders_20050203106.html




04-03-2009 om 00:36 geschreven door Jules
0 1 2 3 4 5 - Gemiddelde waardering: 0/5 - (0 Stemmen)


03-03-2009

The 3rd Meeting of the International Advisory Group (AG) for the Revision of ICD-10 Mental and Behavioural Disorders


ICD-10
International Statistical Classification of Diseases
and Related Health Problems
- 10th Revision -

Fibromyalgia

The ICD-10 lists fibromyalgia under M79.7
Chapter XIII - Diseases of the musculoskeletal system and connective tissue (M00-M99) - Soft tissue disorders (M60-M79) - Other soft tissue disorders (M70-M79)
Cfr. : http://www.who.int/clas
sifications/apps/icd/icd10
online/?gm70.htm+m797
Chronic fatigue syndrome

The Chronic Fatigue Syndrome Advisory Committee (CFSAC) has recommended CFS to be placed under G93.3
The International Classification of Diseases, Tenth Revision, Clinical Modification (ICD-10-CM) - cfr. : http://www.cdc.gov/nchs/about/otheract/icd9/abticd
10.htm - lists CFS under the R53 code ('Malaise and Fatigue') and chronic fatigue syndrome, post viral under G93.3 (which implies sudden onset following a virus, but excludes gradual or undetermined onset, placing CFS under R53.82 ('Chronic fatigue, unspecified').
But the ICD-10-CM is not yet implemented and still subject to revision.
The Chronic Fatigue Syndrome Advisory Committee (CFSAC) has recommended CFS to be placed under the same neurological code as Myalgic Encephalomyelitis (ME) and Post-Viral Syndrome (PVS) namely G93.3.



The 3rd Meeting of the International Advisory Group (AG) for the Revision of ICD-10 Mental and Behavioural Disorders
- Held in Geneva Switzerland, 11/12 March, 2008 -
World Health Organization, Department of Mental Health and Substance Abuse
First meeting
- 11 – 12 January 2007 -
Cfr. : http://www.who.int/mental_health/evidence/icd_advisory_group_meeting_jan_%202007_summary.pdf
Second meeting
- 24 – 25 September 2007 -
Cfr. : http://www.who.int/mental_health/evidence/icd_summary_report_sept_2007.pdf

Meeting Summary Report
The AG was constituted by the World Health Organization (WHO) with the primary task of advising WHO on all steps leading to the revision of the mental and behavioural disorders classification in ICD-10 in line with the overall revision process.
A list of participants in this meeting is provided in the Annex.
This Summary Report provides a summary of the conclusions reached during the meeting.

1. - Opening Remarks
The meeting was opened by Dr. Ala Alwan, Assistant Director General, Noncommunicable Diseases and Mental Health.
Dr. Alwan emphasized the importance of the revised ICD Mental and Behavioural Disorders classification as a tool for improving services for people with mental disorders and to encourage accountability among governments for their efforts to reduce the substantial disease burden associated with them.

2. - Large groups of diagnoses and entities and spectra
Introduced by Dr. Gavin Andrews
Presentations by Dr. Robert Krueger, Dr. William Carpenter, Dr. David Goldberg and Dr. Gavin Andrews
The purpose of this series of presentations was to introduce a proposed re-conceptualization of the
large groups of mental disorders currently found in ICD-10.
This re-conceptualization relates to how disorders are grouped together into classes and not to the criteria for individual diagnoses.
This conceptual schema was offered as a basis for discussion by the AG and not as a completed project.
The proposed grouping is based on several factors, including symptom presentation, risk factors, treatment response and other biological, cognitive and emotional characteristics.
Based on the available information, four large clusters of disorders were proposed, which were the focus of the subsequent presentations.
It is important to note that the names used in this report to refer to these clusters are simply for the purpose of clarity and with the AG's awareness that a more complete discussion of terminology would be needed.
Dr. Krueger reviewed evidence from a variety of studies indicating that common mental disorders separate into two correlated clusters, which have been labelled Internalizing and Externalizing.
He also presented data suggesting that the Internalizing Disorders cluster further separates in to Distress (e.g., depression, dysthymia, generalized anxiety disorder) and Fear (e.g., phobias, panic disorder).
The evidence for the coherence of the Externalizing cluster includes genetic effects, course in early adulthood and neural correlates, in addition to phenomenological similarities.
Prototypic examples of disorders in the Externalizing cluster are those related to alcohol and substance use, conduct disorder, adult antisocial personality disorder and possibly the hyperactivity component of ADHD.
Dr. Carpenter argued that the current classificatory structure for psychotic disorder fails to define similarities and differences among disorders that result in specific and discrete classification.
The Summary Report of the 3rd Meeting of the International Advisory Group for the Revision of ICD-10 Mental and Behavioural Disorders current over-specification and arbitrary grouping of disorders has contributed to problems in both research and practice.
The conceptualization of treatments at a cluster level and the identification of key similarities and differences among disorders within clusters would help to refine the research and therapeutic issues.
Evidence for the coherence of the Psychotic Disorders cluster comes from research on biomarkers, environmental and genetic influences on psychotic disorders, family studies of schizophrenia spectrum, neural substrates, cognitive and emotional factors, co-morbidity and treatment response.
The disorders in this cluster include those that are currently classified as psychotic disorders, as well as bipolar disorder and some forms of personality disorder.
Dr. Goldberg presented evidence for common features within the cluster of Internalizing Disorders.
These disorders are characterized by distress experienced inwardly and related to the emotions of anxiety, depression and fear.
Although diagnostic criteria are specific to each disorder, many symptoms are shared so that a wide range of common disorders may be identified by superficial screening.
As symptom severity increases, the symptoms that differentiate among the disorders appear.
Disorders in this cluster share common environmental risk factors and substantial similarities in cognitive and emotional processes (e.g., high negative affectivity or "neuroticism").
Available treatments are generally effective across disorders within the cluster (e.g., SSRIs, cognitive behaviour therapy).
Internalizing disorders include generalized anxiety, panic disorder, specific phobias, social phobias, obsessional states, dysthymic disorders, neurasthenia, somatoform disorders, post-traumatic stress disorder and non-psychotic forms of depression.
Dr. Andrews presented findings relevant to a cluster of disorders characterized by neurocognitive deficit, usually associated with permanent neural loss.
Dr. Andrews argued that clustering these disorders together can help to facilitate diagnosis, improve treatment processes, improve prognosis by facilitating early identification and treatment and inform research.
Disorders in this cluster share some genetic and environmental risk factors.
Treatments that are effective for disorders within this cluster are not disorder-specific and also typically effective for other disorders within the cluster (e.g., anticholine esterase inhibitors, antipsychotic medications, cognitive behaviour therapy).
At the same time, this cluster was recognized as the most disparate of the four presented.
The AG acknowledged that this approach would represent a major change in classification, but viewed the proposed approach as a potential basis for the development of a more clinically useful system, both for multidisciplinary mental health professionals and in primary care settings.
The approach is intuitively appealing, easily understandable, roughly corresponds to the way in which mental health care is often organized and provides a useful correction to the over-pecification that characterizes current classification systems.
At the same time, the AG noted several limitations and reservations about the proposed approach, in particular regarding the coherence of a single cluster of neurocognitive disorders.
The AG discussed the idea of a separate cluster for disorders that can be considered under the rubric of developmental disorders.
There was also considerable discussion about the names for the clusters.
Based on the AG's discussion, Drs. Andrews and Goldberg were asked to prepare a more complete
"straw man" grouping as a basis for further discussion.
This second iteration, presented on the second day, included the notable addition of a category for Bodily Disorders (e.g., eating disorders, sleep disorders, sexual disorders) and the separation of developmental disorders and mental retardation from neurocognitive disorders such as delirium and depression.
A number of additional issues were raised regarding the revised proposal, but there was not sufficient time for the AG to discuss them thoroughly.
Further development of the proposal will be reported at the AG's next meeting.

3. - Progress in the overall ICD revision
Introduced by Dr. Bedirhan Üstün and Mr. Can Celik
Dr. Üstün reminded the AG that the goals of the revision are to develop a multi-purpose and coherent classification with logical linkages to available health-related terminologies and ontologies. ICD-11 should function seamlessly in an electronic health records environment and serve as an international Summary Report of the 3rd Meeting of the International Advisory Group for the Revision of ICD-10 Mental and Behavioural Disorders and multilingual reference standard for scientific comparability and communication purposes.
Specific challenges for this revision include: to achieve comparable and consistent data across health information systems; to managing the transition from legacy systems and to involve multiple stakeholders on a large scale to capture and synthesize information.
Web-based tools are available for enhanced communication among individuals involved in the revision process, via three primary methods :
The ICD Update and Revision Platform is a web-based application that allows any user to post proposals or comments and to review other proposals and comment on them.

The ICD-11 draft will be a WIKI-like joint authoring tool, designed for use by ICD-11 Technical Advisory Group (TAG) and WHO editors in the specification of taxonomic rules, definitions and diagnostic criteria.

The ICD terminology provides the basis of the information model linking between ICD and SNOWMED-CT, other ontology and terminologies and clinical interface algorithms.
The timeline for the revision process is as follows : the Alpha draft version of ICD-11 should be completed in 2010, followed by 1 year for commentary and consultation.
The Beta draft version should be completed in 2011, followed by field trials, analysis of field trial data and revision during the subsequent 2 years.
The final version for public viewing should be completed in 2013, with approval by the World Health Assembly in 2014.

4. - Progress on Coordinating Groups
Reports from three Coordinating Groups established by the AG were presented and discussed.
The AG noted that these groups had been appointed for the 2-year period of 2007 – 2008.
A. - Global Scientific Partnership Coordination Group
Introduced by Dr. Norman Sartorius
The Global Scientific Partnership Coordination Group was established to assist the AG in ensuring continued involvement of and input from scientists around the world during the revision process.
The group has created a Global Scientific Partnership Network that is intended as an important scientific resource for the AG.
This network will facilitate identification and use of key scientific papers, particularly from countries mainly using languages other than English.
Its tasks also include identification and evaluation of country-level or regional adaptation of ICD Mental and Behavioural Disorders.
The AG commended Dr. Sartorius for the group's progress and plans and expects that Dr. Sartorius will be in close communication with the AG Chair and the Secretariat as the group's work proceeds.
B. - Stakeholder Input and Partnership Coordination Group
Introduced by Dr. Juan Mezzich and Dr. Benedetto Saraceno
The purpose of this group was to stimulate input, collaboration, and commitment to implementation among the three primary groups of WHO constituents :
1) users/consumers of mental health services and their families;
2) multidisciplinary mental health professionals and other relevant health professionals and
3) governments of WHO member states.
The AG recognized the important and valuable resources represented by World Psychiatric Association (WPA), its Section on Classification and Diagnostic Assessment and the WPA Global Network of Classification and Diagnostic Groups.
The AG also believes that it is important to develop relationships with other groups of relevant professional associations, beginning with those represented on the AG.
These organizations should be encouraged to develop infrastructures to Summary Report of the 3rd Meeting of the International Advisory Group for the Revision of ICD-10 Mental and Behavioural Disorders enable participation, such as WPA has done.
In terms of service users and family members, the WHO Secretariat will identify groups who may be in a position to participate constructively in the revision process and a plan for communicating with them about the revision.
In relation to governments, the Secretariat has already initiated communication with a number of member states, as evidenced by the participation of their representatives at AG meetings.
In view of the current nature and range of tasks related to stakeholder coordination and input, the Terms of Reference and composition of this group will be reviewed at the Fall AG meeting.
C. ICD-DSM Harmonization Group
Introduced by Dr. Shekhar Saxena
The task of this group is to facilitate the achievement of the highest possible extent of uniformity and harmonization between ICD-11 mental and behavioural disorders and DSM-V disorders and their diagnostic criteria.
Dr. Saxena emphasized the genuine desire of both organizations to achieve harmonization of the two systems.
He described a variety of specific issues related to differences between the DSM and the ICD-10 that are important areas of discussion by the Harmonization Group.
The AG endorsed the following statement intended to guide the WHO representatives in their activities as part of the ICD-DSM Harmonization Group : "WHO and APA should make all attempts to ensure that in their core versions, the category names, glossary descriptions and criteria are identical for ICD and DSM. Adaptations of the ICD should be directly translatable into the core version."

5. - Contributions of epidemiology - Report from the ad-hoc group
Introduced by Dr. Somnath Chatterji
At its September, 2007 meeting, the AG appointed Dr. Oye Gureje, Dr. Maria Elena Medina-Mora, Dr. Andrews and Dr. Goldberg to work with Dr. Chatterji to consider the needs to epidemiological data and analyses as a part of the AG's work.
Dr. Chatterji provided a discussion of ways in which epidemiological data would make an important contribution to decisions about the classification system.
For example, using available epidemiological datasets, from the World Mental Health Survey as well as other studies, the effects on or proposed changes on parameters such as case identification and prevalence.
The AG was in full agreement regarding the relevance and importance of epidemiological data in the revision process.
The AG recommended that an open call be issued for epidemiological information relevant to series of specific questions based on the information presented by Dr. Chatterji.
This may help to distribute the resource demands of time-intensive reanalyses of epidemiological datasets.
The AG recommended formalization of this ad-hoc group as a Coordinating Group reporting to the AG.

6. Report on progress and plans on public health aspects of diagnoses and classification
Introduced by Dr. Norman Sartorius
The WHO/APIRE Conference on Public Health Aspects of Diagnosis and Classification of Mental Disorders was held during 26 – 27 September, 2007, immediately following the most recent AG meeting.
As Co-Chair of that conference, Dr. Sartorius provided a summary to the AG.
The conference produced the following outcomes :
1) Ten background papers regarding the public health implications of diagnosis and classification of mental disorders were developed;
2) A series of recommendations from a public health perspective regarding the revision of mental disorders diagnosis and classification systems and
3) Summary recommendations from the previous conferences in the APIRE series on diagnosis, reviewed and revised in order to best serve public health needs.
The background papers developed for the conference will be finalized for publication as part of a joint WHO/APIRE publication and the recommendations considered as they relate to both DSM and ICD.

7. - Research versus clinical diagnoses
Introduced by Dr. Shekhar Saxena and Dr. Norman Sartorius
Dr. Saxena provided a brief overview of the history of the development of the different versions of the ICD-10 Chapter V and the DSM-IV.
In the case of ICD-10, the Clinical Descriptions and Diagnostic Guidelines for mental and behavioural disorders were developed first and the Diagnostic Criteria for Research were published a year later.
The AG decided to devote more of its time to discussion of the "large groups" or categories of disorders, so the series of presentations that had been planned for this item was truncated.
The AG has already established its intention to develop a comprehensive ICD-11 that can be viewed at different levels of detail for different purposes.
These "views" would be developed simultaneously and in integrated form, rather than being based on different conceptualizations.
The question of how the disorders are aggregated in large groups is a fundamental part of this process.
The AG placed a priority on the development of a user-friendly classification system for clinical applications, including for use in primary care.
It would also be important to develop a version with more specific criteria to meet the requirements of researchers, in close collaboration with the DSM group.
The AG will need to have additional discussion of the need for different versions as the revision process proceeds.

8. - Reports from representatives of federations/associations
A. - WONCA
Comments by Dr. Michael Klinkman
Dr. Klinkman provided a discussion of relationship between ICD-10 and mental health concepts included in the International Classification of Primary Care (ICPC), which has been accepted by WHO as a related classification.
A revision of the ICPC is currently underway, with its completion planned within two and a half year.
B. - International Council of Nurses
Comments by Dr Amy Coenen
Dr Coenen presented an overview about the International Council of Nurses (ICN).
Members of the ICN include 129 national associations of nurses, each representing one country.
The ICN's mission is "to represent nursing worldwide, advancing the profession and influencing health policy."
The pillars of ICN programmatic activity are professional practice, social and economic welfare of nurses and nursing regulation.
Dr Coenen also described the International Classification of Nursing Practice (ICNP), which is a standard ontology that includes nursing diagnoses, nursing interventions and outcomes of nursing care.
Dr Coenen recommended that the ICD revision be examined for compatibility with the ICNP, in addition to other structured terminologies.
C. - International Union of Psychological Science
Comments by Dr. Geoffrey Reed
Dr. Reed presented an overview of the International Union of Psychological Science (IUPsyS), which is an umbrella organization of national or regional associations representing psychologists in more than 70 countries.
IUPsyS's mission is to support "the development of psychological science, whether biological or social, normal or abnormal, pure or applied".
In characterizing psychological practice as it relates to the ICD revision, a challenge is presented by the major international differences in professional requirements.
The authorization of psychologists to make diagnoses and therefore their use of a diagnostic classification system and capacity to participate in the ICD revision process will differ from country to country in relation to the standard of training for practice.
Dr. Reed suggested that there is a need for more involvement of multidisciplinary mental health Summary Report of the 3rd Meeting of the International Advisory Group for the Revision of ICD-10 Mental and Behavioural Disorders professionals in specifying use requirements, establishing the development process and conducting field trials.
To accomplish this, international associations of health professionals must develop an infrastructure that enables such participation.
D. - World Psychiatric Association
Comments by Dr. Juan Mezzich
Dr. Mezzich presented the perspective of the World Psychiatric Association (WPA) on the ICD
revision.
WPA is committed to full collaboration with the WHO in developing the ICD-11 and related classifications.
WPA will engage its Section on Classification and Diagnostic Assessment, other scientific sections, member societies and members of the WPA Global Network of Classification and Diagnosis Groups in this process.
Dr. Mezzich presented recent publications and additional contributions of WPA that are relevant to the ICD revision, such as the organization of symposia on international classification and diagnostic systems and the WPA Institutional Program on Psychiatry for the Person.
E. International Federation of Social Workers
Comments by Mr. Rolf Blickle-Ritter
Mr. Blickle-Ritter described the perspective of the International Federation of Social Workers (IFSW) related to the ICD revision process.
The profession of social work defines itself on the basis of acting for and with the person, emphasizing the characteristics of the person instead of the diagnosis, including strengths as well as deficits and viewing the person within his or her social context.
The Federation is establishing a reference group in relation to the ICD revision process in order to raise awareness and to solicit input on the questions of relevance to the AG.
The Federation believes that the revision process should emphasize the public health purposes of diagnosis, helping to improve access to treatment all over the world, to educate the public about mental disorders and to involve more people in the treatment and recovery process.
The Federation believes that a version of the ICD-11 for use in primary care would be more attractive to social workers and therefore result in wider training, dissemination and implementation of the system.
The AG requested that the representatives of professional organizations to the AG develop methods for soliciting comments from their groups regarding the issues that are under discussion.
Representatives should provide summary feedback from these comment processes to the AG, with specific and individual comments submitted through the ICD Update and Revision Platform.
Professional association representatives were asked to disseminate information about the platform to their members and to obtain as much input as possible over the next year.
This will increase the active involvement of the organizations, but also help to ensure input from a range of mental health professionals.

9. - Future plans for coordinating and working groups
Introduced by Benedetto Saraceno
As noted, the existing coordinating and working groups of the AG were established at the beginning of 2007 and intended to have a life of two years.
At its Fall 2008 meeting, the AG will review the need for, Terms of Reference and composition of existing groups and propose changes it views as necessary at that time.
The AG itself was also appointed for a 2-year period through the end of 2008,and the Chair and Secretariat will review its composition in relationship to the ongoing needs of the revision effort.
It would be helpful for more member states to designate representatives and support their participation.
The AG recommended that two new working groups be established with immediate effect : a working group on epidemiology and one on the "large groups" to provide input to the AG and to inform the work of the ICD-DSM Harmonization Group.

Annex
List of participants
Special invitees
Observers
David Kupfer
Department of Psychiatry, University of Pittsburgh, Western Psychiatric Institute & Clinic, 3811 O'Hara Street, Pittsburgh, PA 15213-2593, USA
Email: kupferdj@upmc.edu

Darrel Regier
American Psychiatric Association, 1000 Arlington Blvd, Suite 1825, Arlington, VA 22209-390, USA
Email : dregier@psych.org
Who secretariat

Cfr. : http://www.who.int/mental_health/evidence/icd_summary_report_march_2008.pdf


03-03-2009 om 22:04 geschreven door Jules
0 1 2 3 4 5 - Gemiddelde waardering: 1/5 - (1 Stemmen)



| | |
| --- | --- |
| | |

Gastenboek


Druk op onderstaande knop om een berichtje achter te laten in mijn gastenboek