Gastenboek


Druk oponderstaande knop om een berichtje achter te laten in mijn gastenboek


08-04-2010

M.E. (cvs) - Richtlijnen voor psychiaters - Deel VII
M.E. (cvs) – Richtlijnen voor psychiaters
Deel VII

Growth hormone as concomitant treatment in severe fibromyalgia associated with low IGF-1 serum levels - A pilot study
Cuatrecasas G, Riudavets C, Güell MA, Nadal A, Servicio de Endocrinología y Nutrición, Centro Médico Teknon, Vilana 12, E-08022 Barcelona, Spain : endocrinologia@teknon.es - BMC Musculoskelet Disord. 2007 Nov 30;8:119 - PMID: 18053120 – Trial registration : NCT00497562 (ClinicalTrials.gov)
Background - There is evidence of functional growth hormone (GH) deficiency, expressed by means of low insulin-like growth factor 1 (IGF-1) serum levels, in a subset of fibromyalgia patients.
The efficacy of GH versus placebo has been previously suggested in this population.
We investigated the efficacy and safety of low dose GH as an adjunct to standard therapy in the treatment of severe, prolonged and well-treated fibromyalgia patients with low IGF-1 levels.
Methods - Twenty-four patients were enrolled in a randomized, open-label, best available care-controlled study.
Patients were randomly assigned to receive either 0.0125 mg/kg/d of GH subcutaneously (titrated depending on IGF-1) added to standard therapy or standard therapy alone during one year.
The number of tender points, the Fibromyalgia Impact Questionnaire (FIQ) and the EuroQol 5D (EQ-5D), including a Quality of Life visual analogic scale (EQ-VAS) were assessed at different time-points.
Results - At the end of the study, the GH group showed a 60% reduction in the mean number of tender points (pairs) compared to the control group (p < 0.05; 3.25 +/- 0.8 vs. 8.25 +/- 0.9).
Similar improvements were observed in FIQ score (p < 0.05) and EQ-VAS scale (p < 0.001).
There was a prompt response to GH administration, with most patients showing improvement within the first months in most of the outcomes.
The concomitant administration of GH and standard therapy was well tolerated and no patients discontinued the study due to adverse events.
Conclusion - The present findings indicate the advantage of adding a daily GH dose to the standard therapy in a subset of severe fibromyalgia patients with low IGF-1 serum levels.
Cfr. : http://www.ncbi.nlm.nih.gov/pubmed/18053120?ordinalpos=1&itool=EntrezSystem2.PEntrez.Pubmed.Pubmed_ResultsPanel.Pubmed_Single
ItemSupl.Pubmed_Discovery_PMC&linkpos=3&log$=citedinpmcarticles&logdbfrom=pubmed

Guidelines for the development and implementation of clinical practice guidelines
National Health and Medical Research Council - Canberra: NHMRC, Oct 1995

Gulf War syndrome, chronic fatigue syndrome and the multiple chemical sensitivity syndrome - Stirring the cauldron of confusion
Meggs WJ - Arch Environ Health 1999; 54: 309-311

Gulf War veterans' health - Medical evaluation of a U.S. cohort
S. A. Eisen, H. K. Kang, F. M. Murphy, M. S. Blanchard, D. J. Reda, W. G. Henderson, R. Toomey, L. W. Jackson, R. Alpern, B. J. Parks et al. - Ann Intern Med, June 7, 2005; 142(11): 881 - 890
Cfr. : http://www.annals.org/cgi/content/abstract/142/11/881

Health status in patients with chronic fatigue syndrome and in general population and disease comparison groups
Komaroff AL, Fagioli LR, Doolittle TH et al. - Am J Med 1996; 101: 281-290

Helpfulness of interventions for mental disorders - Beliefs of health professionals compared with the general public
Jorm AF, Korten AE, Jacomb PA et al. - Br J Psychiatry 1997; 171: 233-237

High frequency of autoantibodies to insoluble cellular antigens in patients with chronic fatigue syndrome
von Mikecz A, Konstantinov K, Buchwald DS et al. - Arthritis Rheum 1997; 40: 295-305

Hormonal influences on stress-induced neutrophil mobilization in health and chronic fatigue syndrome
Cannon JG, Angel JB, Abad LW et al. - J Clin Immunol 1998; 18: 291-298

Hormonal responses to exercise in chronic fatigue syndrome- Defining melancholia - Properties of a refined sign-based measure
Ottenweller JE, Sisto SA, McCarty RC et al. - Neuropsychobiology 2001; 43: 34-41

How many functional somatic syndromes ?
Nimnuan C, Rabe-Hesketh S, Wessely S, Hotopf M - J Psychosom Res 2001; 51: 549-557

How significant are primary sleep disorders and sleepiness in the chronic fatigue syndrome ?
Le Bon O, Hoffmann G, Murphy J et al. - Sleep Res Online 2000; 3: 43-48

Human herpesvirus 6 and human herpesvirus 7 in chronic fatigue syndrome
DiLuca D, Zorzenon M, Mirandola P et al. - J Clin Microbiol 1995; 33: 1660-1661

Human herpesvirus type 6 and chronic fatigue syndrome
P. H. Levine and A. L. Komaroff - Arch Intern Med, March 8, 1993; 153(5): 661 – 661
Cfr. : http://archinte.ama-assn.org/cgi/content/summary/153/5/661

Human herpesviruses 6 and 7 in chronic fatigue syndrome - A case-control study
Reeves WC, Stamey FR, Black JB et al. - Clin Infect Dis 2000; 31: 48-52

Human herpesviruses in chronic fatigue syndrome
Wallace HL 2nd, Natelson B, Gause W et al. - Clin Diagn Lab Immunol 1999; 6: 216-223

Hypothalamic-pituitary-adrenal axis reactivity in chronic fatigue syndrome and health under psychological, physiological and pharmacological stimulation
Gaab J, Hüster D, Peisen R, Engert V, Heitz V, Schad T, Schürmeyer TH, Ehlert U, Center for Psychobiological and Psychosomatic Research, University of Trier, Trier, Germany : jgaab@klipsy.unizh.ch - Psychosom Med. 2002 Nov-Dec;64(6):951-62 - PMID: 12461200
Objectives - Subtle alterations of the hypothalamic-pituitary-adrenal (HPA) axis in chronic fatigue syndrome (CFS) have been proposed as a shared pathway linking numerous etiological and perpetuating processes with symptoms and observed physiological abnormalities.
Because the HPA axis is involved in the adaptive responses to stress and CFS patients experience a worsening of symptoms after physical and psychological stress, we tested HPA axis functioning with three centrally acting stress tests.
Methods - We used two procedures mimicking real-life stressors and compared them with a standardized pharmacological neuroendocrine challenge test.
CFS patients were compared with healthy control subjects regarding their cardiovascular and endocrine reactivity in a psychosocial stress test and a standardized exercise test and their endocrine response in the insulin tolerance test (ITT).
Results - Controlling for possible confounding variables, we found significantly lower ACTH response levels in the psychosocial stress test and the exercise test and significantly lower ACTH responses in the ITT, with no differences in plasma total cortisol responses.
Also, salivary-free cortisol responses did not differ between the groups in the psychosocial stress test and the exercise test but were significantly higher for the CFS patients in the ITT.
In all tests CFS patients had significantly reduced baseline ACTH levels.
Conclusions - These results suggest that CFS patients are capable of mounting a sufficient cortisol response under different types of stress but that on a central level subtle dysregulations of the HPA axis exist.
Cfr. : http://www.ncbi.nlm.nih.gov/pubmed/12461200?ordinalpos=1&itool=EntrezSystem2.PEntrez.Pubmed.Pubmed_ResultsPanel.Pubmed_Single
ItemSupl.Pubmed_Discovery_RA&linkpos=4&log$=relatedarticles&logdbfrom=pubmed

Hypothalamic-pituitary-gonadal axis hormones and cortisol in both menstrual phases of women with chronic fatigue syndrome and effect of depressive mood on these hormones
Cevik R, Gur A, Acar S, Nas K, Sarac AJ - BMC Musculoskelet Disord ( 2004;) 5:: 47–53

Hypothalamo-pituitary-adrenal axis dysfunction in chronic fatigue syndrome and the effects of low-dose hydrocortisone therapy
Cleare AJ, Miell J, Heap E et al. - J Clin Endocrinol Metab 2001; 86: 3545-3554

Identification of ambiguities in the 1994 chronic fatigue syndrome research case definition and recommendations for resolution
Reeves WC, Lloyd A, Vernon SD, Klimas N, Jason LA, Bleijenberg G et al. (International Chronic Fatigue Syndrome Study Group) - BMC Health Serv Res ( 2003;) 3:: 25–34

Identification of responsible volatile chemicals that induce hypersensitive reactions to multiple chemical sensitivity patients
Shinohara N, Mizukoshi A, Yanagisawa Y - J Expo Anal Environ Epidemiol 2004;14:84–91
Cfr. : http://www.ncbi.nlm.nih.gov/pubmed/14726947?dopt=Abstract

Identification of suicide risk factors using epidemiologic studies
Moscicki EK - Psychiatr Clin North Am 1997; 20: 499-518

Identification of the ambiguities in the 1994 chronic fatigue syndrome research case definition and recommendations for resolution
Reeves WC, Lloyd A, Vernon SD for the International Chronic Fatigue Syndrome Study Group - BMC Health Serv Res 2003; 3: 25

IgE levels are the same in chronic fatigue syndrome (CFS) and control subjects when stratified by allergy skin test results and rhinitis types
Repka-Ramirez MS, Naranch K, Park YJ et al. - Ann Allergy Asthma Immunol 2001; 87: 218-221

IgM serum antibodies to Epstein-Barr virus are uniquely present in a subset of patients with the chronic fatigue syndrome
Lerner, A.M., Beqaj, S.H., Deeter, R.G. & Fitzgerald, J.T. (2004) - In Vivo, 18, 101-106
Cfr. : http://www.ncbi.nlm.nih.gov/pubmed/15113035

Illness beliefs and treatment outcome in chronic fatigue syndrome
Deale, A., Chalder, T. & Wessely, S. (1998) - Journal of Psychosomatic Research, 45, 77-83
Cfr. : http://www.ncbi.nlm.nih.gov/pubmed/9720857

Illness from low levels of environmental chemicals - Relevance to chronic fatigue syndrome and fibromyalgia
Bell IR, Baldwin CM, Schwartz GE - Am J Med 1998; 105: 74S-82S

Illness onset characteristics in children with CFS and idiopathic chronic fatigue
Bell DS - J Chronic Fatigue Syndr 1997; 3: 43-51

Illness or disease ? - The case of chronic fatigue syndrome
Lloyd AR, Hickie IB, Loblay RH - Med J Aust 2000; 172: 471-472
Cfr. : http://www.mja.com.au/public/issues/172_10_150500/lloyd/lloyd.html

Illness or disease ? The case of chronic fatigue syndrome
Lloyd AR, Hickie IB, Loblay RH - Med J Aust 2000; 172: 471-472
Cfr. : http://www.mja.com.au/public/issues/172_10_150500/lloyd/lloyd.html

Illness perceptions and mood in chronic fatigue syndrome
Edwards R, Suresh R, Lynch S et al. - J Psychosom Res 2001; 50: 65-68

Immune responses associated with chronic fatigue syndrome - A case-control study
Mawle AC, Nisenbaum R, Dobbins JG et al. - J Infect Dis 1997; 175: 136-141

Immunoglobulin subclass levels in chronic fatigue syndrome
Bennett AL, Fagioli LR, Schur PH et al. - J Clin Immunol 1996; 16: 315-320

Immunologic and psychologic therapy for patients with chronic fatigue syndrome - A double blind, placebo controlled trial
Lloyd, A., Hickie, I., Brockman, A., Hickie, C., Wilson, A., Dryer, J. & Wakefield, D. (1993) - American Journal of Medicine, 94, 197-203
Cfr. : http://linkinghub.elsevier.com/retrieve/pii/000293439390183P

Immunologic aspects of chronic fatigue syndrome
Gerrity TR, Papanicolaou DA, Amsterdam JD, Bingham S, Grossman A, Hedrick T et al. - Neuroimmunomodulation ( 2004;) 11:: 351–57

Immunologic parameters in chronic fatigue syndrome, major depression and multiple sclerosis
Natelson BH, LaManca JJ, Denny TN et al. - Am J Med 1998; 105: 43S-49S

Immunological response in chronic fatigue syndrome following a graded exercise test to exhaustion
LaManca JJ, Sisto SA, Zhou XD et al. - J Clin Immunol 1999; 19: 135-142

Impaired effortful cognition in depression
Tancer ME, Brown TM, Evans DL, Ekstrom D, Haggerty JJ, Jr, Pedersen C, Golden RN - Psychiatry Res. 1990 Feb;31(2):161–168
Cfr. : http://www.ncbi.nlm.nih.gov/pubmed/2326395

Improved clinical status in fibromyalgia patients treated with individualized homeopathic remedies versus placebo
I. R. Bell1,2,3,4,6,8, D. A. Lewis, II9, A. J. Brooks3, G. E. Schwartz3,5,6, S. E. Lewis9, B. T. Walsh4 and C. M. Baldwin3,4,7,8 - 1Program in Integrative Medicine - 2Departments of Psychiatry – 3Psychology – 4Medicine – 5Neurology - 6Surgery, the - 7Arizona Respiratory Center and the - 8Mel and Enid Zuckerman Arizona College of Public Health at the University of Arizona, Tucson, Arizona and - 9Saybrook Graduate School and Research Institute, San Francisco, California, USA - Correspondence to : I. R. Bell, Program in Integrative Medicine, The University of Arizona Health Sciences Center, 1249 N. Mountain Avenue, Tucson, AZ 85719, USA : IBELL@U.ARIZONA.EDU - Rheumatology 2004; 43: 577-582 - Rheumatology Vol. 43 No. 5 (c) British Society for Rheumatology 2004
Cfr. : http://rheumatology.oxfordjournals.org/cgi/content/abstract/43/5/577

Improving the quality of reporting of randomized controlled trials
Begg C, Cho M, Eastwood S, Horton R et al. - JAMA 1996; 276: 637-639

In vitro effects of echinacea and ginseng on natural killer and antibody-dependent cell cytotoxicity in healthy subjects and chronic fatigue syndrome or acquired immunodeficiency syndrome patients
See DM, Broumand N, Sahl L, Tilles JG. - Immunopharmacology ( 1997;) 35:: 229–35

Incidence, prognosis and risk factors for fatigue and chronic fatigue syndrome in adolescents – A prospective community study
K. A. Rimes, R. Goodman, M. Hotopf, S. Wessely, H. Meltzer and T. Chalder - Pediatrics, March 1, 2007; 119(3): e603 – e609
Cfr. : http://www.ncbi.nlm.nih.gov/pubmed/17332180

Incidence, risk and prognosis of acute and chronic fatigue syndromes and psychiatric disorders after glandular fever
White PD, Thomas JM, Amess J et al. - Br J Psychiatry 1998; 173: 475-481

Incidence, risk and prognosis of acute and chronic fatigue syndromes and psychiatric disorders after glandular fever
White, P.D., Thomas, J.M., Amess ,J., Crawford, D.H., Grover, S.A., Kangro, H.O. & Clare, A.W. (1998) - British Journal of Psychiatry, 173, 475-481
Cfr. : http://bjp.rcpsych.org/cgi/content/abstract/173/6/475

Increase in prefrontal cortical volume following cognitive behavioural therapy in patients with chronic fatigue syndrome
F. P. de Lange, A. Koers, J. S. Kalkman, G. Bleijenberg, P. Hagoort, J. W. M. van der Meer and I. Toni - Brain, August 1, 2008; 131(8): 2172 – 2180
Cfr. : http://brain.oxfordjournals.org/cgi/content/abstract/131/8/2172

Increased brain serotonin function in men with chronic fatigue syndrome
Sharpe M, Hawton K, Clements A et al. - BMJ 1997; 315: 164-165

Increased prolactin response to buspirone in chronic fatigue syndrome
Sharpe M, Clements A, Hawton K et al. - J Affect Disord 1996; 41: 71-76

Influence of exhaustive treadmill exercise on cognitive functioning in chronic fatigue syndrome
LaManca, J.J., Sisto, S.A., DeLuca, J., Johnson, S.K., Lange, G., Pareja,J ., Cook, S. & Natelson, B.H. (1998) - American Journal of Medicine, 105, 59S-65S
Cfr. : http://www.ncbi.nlm.nih.gov/pubmed/9790484

Information processing efficiency in chronic fatigue syndrome and multiple sclerosis
DeLuca J, Johnson SK, Natelson BH - Department of Physical Medicine and Rehabilitation, University of Medicine and Dentistry of New Jersey-New Jersey Medical School, Newark - Arch Neurol. 1993 Mar;50(3):301-4
Cfr. : http://www.ncbi.nlm.nih.gov/pubmed/8442710

Information processing in chronic fatigue syndrome - A preliminary investigation of suggestibility
DiClementi JD, Schmaling KB, Jones JF - J Psychosom Res 2001; 51: 679-686

Insulin-like growth factor-I (somatomedin C) levels in chronic fatigue syndrome and fibromyalgia
Buchwald D, Umali J, Stene M - J Rheumatol 1996; 23: 739-742

Interferon-induced proteins are elevated in blood samples of patients with chemically or virally induced chronic fatigue syndrome
Vojdani A, Lapp CW - Immunopharmacol Immunotoxicol 1999; 21: 175-202

Interleukin-1 beta, Interleukin-1 receptor antagonist and soluble Interleukin-1 receptor type II secretion in chronic fatigue syndrome
Cannon JG, Angel JB, Abad LW et al. - J Clin Immunol 1997; 17: 253-261

International Mid-Term Review of the Second National Mental Health Plan for Australia. Canberra
Thornicroft G, Betts V - Mental Health and Special Programs Branch, Department of Health and Ageing, 2002

Interventions for the treatment and management of chronic fatigue syndrome - A systematic review
Whiting P, Bagnall A, Sowden AJ et al. - JAMA 2001; 286: 1360-1368
Cfr. : http://www.ncbi.nlm.nih.gov/pubmed/11560542?dopt=Abstract

Intravenous immunoglobulin is ineffective in the treatment of patients with chronic fatigue syndrome
Vollmer-Conna U, Hickie I, Hadzi-Pavlovic D et al. - Am J Med 1997; 103: 38-43

Intravenous immunoglobulin is ineffective in the treatment of patients with chronic fatigue syndrome
Vollmer-Conna U, Hickie I, Hadzi-Pavlovic D, Tymms K, Wakefield D, Dwyer J et al. - Am J Med ( 1997;) 103:: 38–43

Investigation by polymerase chain reaction of enteroviral infection in patients with chronic fatigue syndrome
McArdle A, McArdle M, Jackson MJ et al. - Clin Sci 1996; 90: 295-300

Iron supplementation improves progressive fatigue resistance during dynamic knee extensor exercise in iron-depleted, nonanemic women
Brutsaert TD, Hernandez-Cordero S, Rivera J, Viola T, Hughes G, Haas JD - Am J Clin Nutr ( 2003;) 77:: 441–8

Is chronic fatigue syndrome (CFS/ME) heritable in children and if so, why does it matter ?
E. Crawley and G. Davey Smith - Arch. Dis. Child., December 1, 2007; 92(12): 1058 – 1061
Cfr. : http://adc.bmj.com/cgi/content/extract/92/12/1058/?precisblog

Is perfectionism associated with fatigue ?
Magnusson AE, Nias DKB, White PD - J Psychosom Res 1996; 41: 377-383

Is there a postinfection fatigue syndrome ?
Hickie I, Lloyd A, Wakefield D, Ricci C - Aust Fam Physician 1996; 25: 1847-1852

It's not all in ME mind, doc
E. Crawley and T. Chambers - Arch. Dis. Child. Ed. Pract., December 1, 2005; 90(4): ep92 - ep97
Cfr. : http://ep.bmjjournals.com/cgi/content/extract/90/4/ep92

Lack of association between HLA genotype and chronic fatigue syndrome
Underhill JA, Mahalingam M, Peakman M, Wessely S - Eur J Immunogen 2001; 28: 425-428

Life-events and the course of chronic fatigue syndrome
Ray C, Jefferies S, Weir WRC - Br J Med Psychol 1995; 68: 323-331

Living a healthy life with chronic conditions
Lorig, K., Halsted, H., Sobel, D., Laurent, D., Gonzalez, V. & Minor, M. (2000) - Bull Publishing, Boulder CO
Cfr. : http://www.bullpub.com/chronic.html

Living a healthy life with chronic conditions - Self-management of heart disease, arthritis, diabetes, asthma, bronchitis, emphysema & others
Halsted, M.D. Holman, David Sobel, Diana Laurent, Virginia Gonzalez, Marian, Ph.D. Minor, Kate Lorig - Publishers Group West (2 edition), August 15, 2000 – ISBN-10 : 0923521534 – ISBN-13 : 978-0923521530
Drawing on input from people with long-term ailments, this book points the way to achieving the best possible life under the circumstances.
Cfr. : http://www.amazon.com/Living-Healthy-Life-Chronic-Conditions/dp/0923521534

Long-and short-term blood pressure and RR-interval variability and psychosomatic distress in chronic fatigue syndrome
Duprez DA, De Buyzere ML, Drieghe B et al. - Clin Sci 1998; 94: 57-63

Longitudinal analysis of symptoms reported by patients with chronic fatigue syndrome
Nisenbaum R, Jones A, Jones J et al. - Ann Epidemiol 2000; 10: 458

Longitudinal assessment of neuropsychological functioning, psychiatric status, functional disability and employment status in chronic fatigue syndrome
Tiersky LA, DeLuca J, Hill N et al. - Appl Neuropsych 2001; 8: 41-50

Low-dose hydrocortisone for chronic fatigue syndrome
Baschetti et al. - JAMA 1999;281:1887-1889
Cfr. : http://jama.ama-assn.org/cgi/content/extract/281/20/1887

Low-dose hydrocortisone for treatment of chronic fatigue syndrome - A randomized controlled trial
McKenzie R, O'Fallen A, Dale J et al. - JAMA 1998; 280: 1061-1066

Low-dose hydrocortisone in chronic fatigue syndrome - A randomised crossover trial
Cleare AJ, Heap E, Malhi GS, Wessely S, O'Keane V, Miell J - Lancet ( 1999;) 353:: 455–8

Lower ambulatory blood pressure in chronic fatigue syndrome
J. L. Newton, A. Sheth, J. Shin, J. Pairman, K. Wilton, J. A. Burt and D. E. J. Jones - Psychosom Med, April 1, 2009; 71(3): 361 – 365
Cfr. : http://www.ncbi.nlm.nih.gov/pubmed/19297309

Lower standing systolic blood pressure as a predictor of falls in the elderly: a community-based prospective study
Kario et al. - J Am Coll Cardiol 2001;38:246-252
Cfr. : http://content.onlinejacc.org/cgi/content/abstract/38/1/246

Lymphocyte subsets, apoptosis and cytokines in patients with chronic fatigue syndrome
Swanink CMA, Vercoulen JHMM, Galama JMD et al. - J Infect Dis 1996; 173: 460-463

Malgic Encephalitis/Chronic Fatigue Syndrome - Clinical working case definition diagnostic and treatment protocols - A consensus document
Carruthers, B.M., Jain, A.K., De Meirleir, K., Peterson, D.L., Klimas, N., Lerner, A.M., Bested, A.C., Flor-Henry, P., Joshi, P., Powles, A.C.P., Sherkey, J.A. & van de Sande, M.I. (2003) - Journal of Chronic Fatigue Syndrome 11[1], 7-116
Cfr. : http://www.mefmaction.net/Portals/0/docs//psychiatricguidelinesstein.pdf

Managing chronic fatigue syndrome in children - Liaise with family and teachers to keep morale high and minimise disability
Marcovitch H - BMJ 1997; 314: 1635-1636

Markers of inflammation and immune activation in chronic fatigue and chronic fatigue syndrome
Buchwald D, Wener MH, Pearlman T, Kith P - J Rheumatol 1997; 24: 372-376

Maximal oxygen uptake and lactate metabolism are normal in chronic fatigue syndrome
Sargent C, Scroop GC, Nemeth PM et al. - Med Sci Sports Exerc 2002; 34: 51-56

Medical evaluation of Persian Gulf veterans with fatigue and/or chemical sensitivity
Pollet C, Natelson BH, Lange G et al. - J Med 1998; 29: 101-113

Medicalisation reconsidered - Toward a collaborative approach to care
Broom DH, Woodward R - Soc Health Illness 1996; 18: 357-378

Melatonin levels in women with fibromyalgia and chronic fatigue syndrome
Korszun A, Sackett-Lundeen L, Papadopoulos E et al. - J Rheumatol 1999; 26: 2675-2680

Memory deficits associated with chronic fatigue immune dysfunction syndrome
Sandman CA, Barron JL, Nackoul K, Goldstein J, Fidler F - Biol Psychiatry. 33(8-9):618–623
Cfr. : http://www.journals.elsevierhealth.com/periodicals/bps/article/PII000632239390100R/ab
stract

Memory functioning in patients with primary fibromyalgia and major depression and healthy controls
Landro NI, Stiles TC, Sletvold H - J Psychosom Res 1997; 42: 297-306

Mental disorders in a population sample with musculoskeletal disorders
Patten SB, Williams JV, Wang J. BMC Musculoskelet Disord. 2006 Apr 25; 7:37. Epub 2006 Apr 25
Cfr. : http://www.biomedcentral.com/1471-2474/7/37

Mental health - Statement of rights and responsibilities
Mental Health Consumer Outcomes Task Force - Canberra: AGPS, 1991

Mental health literacy - An impediment to the optimum treatment of major depression in the community
Goldney RD, Fisher LJ, Wilson DH - J Affect Disord 2001: 64; 277-284

Mental health literacy - Public knowledge and beliefs about mental disorders
Jorm AF - Br J Psychiatry 2000; 177: 396-401

Mental health literacy - An impediment to the optimum treatment of major depression in the community
Goldney RD, Fisher LJ, Wilson DH - J Affect Disord 2001; 64: 277-284

Mental health literacy" - A survey of the public's ability to recognise mental disorders and their beliefs about the effectiveness of treatment
Jorm AF, Korten AE, Jacomb PA, Christensen H, Rodgers B, Pollitt P, NHMRC Social Psychiatry Research Unit, Australian National University, Canberra, ACT : Anthony.Jorm@anu.edu.au - Med J Aust. 1997 Feb 17;166(4):182-6 - PMID: 9066546
Objectives - To assess the public's recognition of mental disorders and their beliefs about the effectiveness of various treatments ("mental health literacy").
Design - A cross-sectional survey, in 1995, with structured interviews using vignettes of a person with either depression or schizophrenia.
Participants - A representative national sample of 2031 individuals aged 18-74 years; 1010 participants were questioned about the depression vignette and 1021 about the schizophrenia vignette.
Results - Most of the participants recognised the presence of some sort of mental disorder : 72% for the depression vignette (correctly labelled as depression by 39%) and 84% for the schizophrenia vignette (correctly labelled by 27%).
When various people were rated as likely to be helpful or harmful for the person described in the vignette for depression, general practitioners (83%) and counsellors (74%) were most often rated as helpful, with psychiatrists (51%) and psychologists (49%) less so.
Corresponding data for the schizophrenia vignette were : counsellors (81%), GPs (74%), psychiatrists (71%) and psychologists (62%).
Many standard psychiatric treatments (antidepressants, antipsychotics, electroconvulsive therapy, admission to a psychiatric ward) were more often rated as harmful than helpful and some nonstandard treatments were rated highly (increased physical or social activity, relaxation and stress management, reading about people with similar problems).
Vitamins and special diets were more often rated as helpful than were antidepressants and antipsychotics.
Conclusion - If mental disorders are to be recognised early in the community and appropriate intervention sought, the level of mental health literacy needs to be raised.
Further, public understanding of psychiatric treatments can be considerably improved.
Cfr. : http://www.ncbi.nlm.nih.gov/pubmed/9066546?dopt=Abstract

Midodrine treatment for chronic fatigue syndrome
Naschitz et al. - Postgrad. Med. J. 2004;80:230-232
Cfr. : http://pmj.bmj.com/cgi/content/abstract/80/942/230

Mirrored symptoms in mother and child with chronic fatigue syndrome
E. M. van de Putte, L. J. P. van Doornen, R. H. H. Engelbert, W. Kuis, J. L. L. Kimpen and C. S. P. M. Uiterwaal - Pediatrics, June 1, 2006; 117(6): 2074 - 2079
Cfr. : http://pediatrics.aappublications.org/cgi/content/abstract/117/6/2074

Monitoring awareness of and attitudes to depression in Australia
Highet NJ, Hickie IB, Davenport TA - Med J Aust 2002; 176 Suppl May 20: S63-S68
Cfr. : http://www.mja.com.au/public/issues/176_10_200502/hig10079_fm.html

Monozygotic twins discordant for chronic fatigue syndrome - Regional cerebral blood flow spect
Lewis DH, Mayberg HS, Fischer ME et al. - Radiology 2001; 219: 766-773

Multi-symptom illnesses, unexplained illness and Gulf War Syndrome
K. Ismail and G. Lewis - Phil Trans R Soc B, April 29, 2006; 361(1468): 543 – 551
Cfr. : http://rstb.royalsocietypublishing.org/content/361/1468/543.abstract

Multiple chemical sensitivity - A 1999 consensus
Arch.Environ.Health, 54, 147-149
Cfr. : http://www.mindfully.org/Health/MCS-1999-Definition.htm

Multiple chemical sensitivity and chronic fatigue syndrome in British Gulf War veterans
Reid S, Hotopf M, Hull L et al. - Am J Epidemiol 2001; 153: 604-609

Multiple chemical sensitivity/idiopathic environmental intolerance
Sparks PJ, editor - Occupational Medicine - State of the Art Reviews. Vol. 15. Philadelphia: Hanley & Belfus Medical Publishers, 2000

Multiple co-infections (Mycoplasma, Chlamydia, human herpes virus-6) in blood of chronic fatigue syndrome patients - Association with signs and symptoms
Nicolson,G.L., Gan,R. & Haier,J. (2003) - APMIS, 111, 557-566
Cfr. : http://www.ncbi.nlm.nih.gov/pubmed/12887507

Multiple mycoplasmal infections detected in blood of patients with chronic fatigue syndrome and/or fibromyalgia syndrome
Nasralla M, Haier J, Nicolson GL - Eur J Clin Microbiol Infect Dis 1999; 18: 859-865
Lees verder : Deel VIII



08-04-2010 om 23:16 geschreven door Jules
0 1 2 3 4 5 - Gemiddelde waardering: 0/5 - (0 Stemmen)
Tags:chronic fatigue syndrome, fbromyalgia, fibromyalgie, FM, M.E./CFS, ME/CFS, Myalgische Encefalomyelitis (M.E.), psychiater, psychiatrist, psychological, psycholoog



M.E. (cvs) - Richtlijnen voor psychiaters - Deel VIII
M.E. (cvs) – Richtlijnen voor psychiaters
Deel VIII

Multiplex PCR for the detection of Mycoplasma fermentans, M. hominis and M. penetrans in cell cultures and blood samples of patients with chronic fatigue syndrome
Choppa, P.C., Vojdani, A., Tagle, C., Andrin, R. & Magtoto, L. (1998) - Molecular & Cellular Probes, 12, 301-308
Cfr. : http://www.ncbi.nlm.nih.gov/pubmed/9778455

Muscle endurance, twitch properties, voluntary activation and perceived exertion in normal subjects and patients with chronic fatigue syndrome
Lloyd AR, Gandevia SC, Hales JP - Brain 1991; 114: 85-98

Muscle fibre characteristics and lactate responses to exercise in chronic fatigue syndrome
Lane RJM, Barrett MC, Woodrow D et al. - J Neurol Neurosurg Psychiatry 1998; 64: 362-367

Myalgic encephalomyelitis/ chronic fatigue syndrome - Clinical working case definition, diagnostic and treatment protocols
Carruthers BM, Jain AK, De Meirleir KL et al. - J Chron Fatigue Synd 2003; 11(1): 7-115
Cfr. :
- http://www.cfids-cab.org/MESA/ccpccd.pdf
- www.mefmaction.net/documents/journal.pdf

Naloxone-mediated activation of the hypothalamic-pituitary-adrenal axis in chronic fatigue syndrome
Scott LV, Burnett F, Medbak S et al. - Psychol Med 1998; 28: 285-292

Natural history of severe chronic fatigue syndrome
Hill NF, Tiersky LA, Scavalla VR et al. - Arch Phys Med Rehabil 1999; 80: 1090-1094

Natural killer cells and natural killer cell activity in chronic fatigue syndrome
Whiteside, T.L. & Friberg, D. (1998) - American Journal of Medicine, 105, 27S-34S
Cfr. : http://www.ncbi.nlm.nih.gov/pubmed/9790479

Neurally mediated hypotension and chronic fatigue syndrome
Rowe, P.C. & Calkins, H. (1998) - American Journal of Medicine, 105, 15S-21S
Cfr. : http://www.ncbi.nlm.nih.gov/pubmed/9790477

Neurally mediated hypotension in systemic lupus erythematosus patients with fibromyalgia
Tang et al. - Rheumatology (Oxford) 2004;43:609-614
Cfr. : http://rheumatology.oxfordjournals.org/cgi/content/abstract/43/5/609

Neurasthenia - Prevalence, disability and health care characteristics in the Australian community
Hickie I, Davenport T, Issakidis C, Andrews G, School of Psychiatry, University of New South Wales, Sydney, Australia : ian.hickie@beyondblue.org.au - Br J Psychiatry. 2002 Jul;181:56-61 - PMID: 12091264
Background - Neurasthenia imposes a high burden on primary medical health care systems in all societies.
Aims - To determine the prevalence of ICD-10 neurasthenia and associated comorbidity, disability and health care utilisation.
Method - Utilisation of a national sample of Australian households previously surveyed using the Composite International Diagnostic Interview and other measures.
Results - Prolonged and excessive fatigue was reported by 1465 people (13.29% of the sample).
Of these, one in nine people meet current ICD-10 criteria for neurasthenia.
Comorbidity was associated with affective, anxiety and physical disorders.
People with neurasthenia alone (<0.5% of the population) were less disabled and used less services than those with comorbid disorders.
Conclusions - Fatigue is frequent in the Australian community and is common in people attending general practice.
Neurasthenia is disabling and demanding of services largely because of its comorbidity with other mental and physical disorders.
Until a remedy for persistent fatigue is provided, doctors should take an active psychological approach to treatment.
Cfr. : http://www.ncbi.nlm.nih.gov/pubmed/12091264?dopt=Abstract
Also read the comment on this article :
Chronic fatigue syndrome or neurasthenia ?
Bailly L - Br J Psychiatry. 2002 Oct;181:350-1 - PMID: 12356666
Cfr. : http://www.ncbi.nlm.nih.gov/pubmed/12356666?itool=EntrezSystem2.PEntrez.Pubmed.Pubmed_ResultsPanel.Pubmed_RVAbstract

Neurasthenia and chronic fatigue syndrome - The role of culture in the making of a diagnosis
Abbey, S.E. & Garfinkel, P.E. (1991) - American Journal of Psychiatry, 148, 1638-1646
Cfr. : http://www.ncbi.nlm.nih.gov/pubmed/1957925
Also read the comments on this article :
- Taking chronic fatigue syndrome seriously
Goodrich W - Am J Psychiatry. 1992 Dec;149(12):1753; author reply 1756-7 - PMID: 1443259
Cfr. : http://www.ncbi.nlm.nih.gov/pubmed/1443259?itool=EntrezSystem2.PEntrez.Pubmed.Pubmed_ResultsPanel.Pubmed_RVAbstract
- Taking chronic fatigue syndrome seriously
Bell DS - Am J Psychiatry. 1992 Dec;149(12):1753; author reply 1756-7 - PMID: 1294140
Cfr. : http://www.ncbi.nlm.nih.gov/pubmed/1294140?itool=EntrezSystem2.PEntrez.Pubmed.Pubmed_ResultsPanel.Pubmed_RVAbstract
- Taking chronic fatigue syndrome seriously
Kaplan KH, Goldenberg DL, Galvin-Nadeau M - Am J Psychiatry. 1992 Dec;149(12):1754; author reply 1756-7 - PMID: 1443261
Cfr. : http://www.ncbi.nlm.nih.gov/pubmed/1443261?itool=EntrezSystem2.PEntrez.Pubmed.Pubmed_ResultsPanel.Pubmed_RVAbstract
- Taking chronic fatigue syndrome seriously
Apfelbaum B - Am J Psychiatry. 1992 Dec;149(12):1754; author reply 1756-7 - PMID: 1443260
Cfr. : http://www.ncbi.nlm.nih.gov/pubmed/1443260?itool=EntrezSystem2.PEntrez.Pubmed.Pubmed_ResultsPanel.Pubmed_RVAbstract
- Taking chronic fatigue syndrome seriously
Hickie I, Lloyd A, Wilson A, Wakefield D - Am J Psychiatry. 1992 Dec;149(12):1755-6; author reply 1756-7 - PMID: 1294141
Cfr. : http://www.ncbi.nlm.nih.gov/pubmed/1294141?itool=EntrezSystem2.PEntrez.Pubmed.Pubmed_ResultsPanel.Pubmed_RVAbstract
- Taking chronic fatigue syndrome seriously
Saltzstein B, Gurwitt A, Webster W, Barrett SN - Am J Psychiatry. 1992 Dec;149(12):1755; author reply 1756-7 - PMID: 1443262
Cfr. : http://www.ncbi.nlm.nih.gov/pubmed/1443262?itool=EntrezSystem2.PEntrez.Pubmed.Pubmed_ResultsPanel.Pubmed_RVAbstract
- Taking chronic fatigue syndrome seriously
Fallon BA, Liebowitz MR, Klein DF - Am J Psychiatry. 1992 Dec;149(12):1756; author reply 1756-7 - PMID: 1443263
Cfr. : http://www.ncbi.nlm.nih.gov/pubmed/1443263?itool=EntrezSystem2.PEntrez.Pubmed.Pubmed_ResultsPanel.Pubmed_RVAbstract

Neurasthenia in a longitudinal cohort study of young adults
Merikangas K, Angst J - Psychol Med 1994; 24: 1013-1024

Neurasthenia revisited
Hickie I, Davenport T, Issakidis C, Andrews G - Br J Psychiatry 2002; 181: 56-61
Cfr. : http://www.ncbi.nlm.nih.gov/pubmed/12091264?dopt=Abstract

Neurobehavioral properties of chemical sensitivity syndromes
Weiss B - Neurotoxicology 1998; 19: 259-268

Neurocognitive abilities for a clinically depressed sample versus a matched control group of normal individuals
Grossman I, Kaufman AS, Mednitsky S, Scharff L, Dennis B - Psychiatry Res. 1994 Mar;51(3):231–244
Cfr. : http://cat.inist.fr/?aModele=afficheN&cpsidt=3977145

Neuroedocrine aspects of chronic fatigue syndrome - A commentary
Demitrack MA - Am J Med 1998; 105: 11S-14S

Neuroendocrine perturbations in fibromyalgia and chronic fatigue syndrome
Neeck G, Crofford LJ, Department of Rheumatology, University of Giessen, Bad Nauheim, Germany : gunther.neeck@kerckhoff.med.uni-giessen.de - Rheum Dis Clin North Am. 2000 Nov;26(4):989-1002 - PMID: 11084955
A large body of data from a number of different laboratories worldwide has demonstrated a general tendency for reduced adrenocortical responsiveness in CFS.
It is still not clear if this is secondary to CNS abnormalities leading to decreased activity of CRH- or AVP-producing hypothalamic neurons.
Primary hypofunction of the CRH neurons has been described on the basis of genetic and environmental influences.
Other pathways could secondarily influence HPA axis activity, however.
For example, serotonergic and noradrenergic input acts to stimulate HPA axis activity.
Deficient serotonergic activity in CFS has been suggested by some of the studies as reviewed here.
In addition, hypofunction of sympathetic nervous system function has been described and could contribute to abnormalities of central components of the HPA axis.
One could interpret the clinical trial of glucocorticoid replacement in patients with CFS as confirmation of adrenal insufficiency if one were convinced of a positive therapeutic effect.
If patient symptoms were related to impaired activation of central components of the axis, replacing glucocorticoids would merely exacerbate symptoms caused by enhanced negative feedback.
Further study of specific components of the HPA axis should ultimately clarify the reproducible abnormalities associated with a clinical picture of CFS.
In contrast to CFS, the results of the different hormonal axes in FMS support the assumption that the distortion of the hormonal pattern observed can be attributed to hyperactivity of CRH neurons.
This hyperactivity may be driven and sustained by stress exerted by chronic pain originating in the musculoskeletal system or by an alteration of the CNS mechanism of nociception.
The elevated activity of CRH neurons also seems to cause alteration of the set point of other hormonal axes.
In addition to its control of the adrenal hormones, CRH stimulates somatostatin secretion at the hypothalamic level, which, in turn, causes inhibition of growth hormone and thyroid-stimulating hormone at the pituitary level.
The suppression of gonadal function may also be attributed to elevated CRH because of its ability to inhibit hypothalamic luteinizing hormone-releasing hormone release; however, a remote effect on the ovary by the inhibition of follicle-stimulating hormone-stimulated estrogen production must also be considered.
Serotonin (5-HT) precursors such as tryptophan (5-HTP), drugs that release 5-HT or drugs that act directly on 5-HT receptors stimulate the HPA axis, indicating a stimulatory effect of serotonergic input on HPA axis function.
Hyperfunction of the HPA axis could also reflect an elevated serotonergic tonus in the CNS of FMS patients.
The authors conclude that the observed pattern of hormonal deviations in patients with FMS is a CNS adjustment to chronic pain and stress, constitutes a specific entity of FMS and is primarily evoked by activated CRH neurons.
Cfr. : http://www.ncbi.nlm.nih.gov/pubmed/11084955?ordinalpos=1&itool=EntrezSystem2.PEntrez.Pubmed.Pubmed_ResultsPanel.Pubmed_Single
ItemSupl.Pubmed_Discovery_RA&linkpos=3&log$=relatedreviews&logdbfrom=pubmed

Neuroendocrine responses to d-fenfluramine and insulin-induced hypoglycemia in chronic fatigue syndrome
Bearn J, Allain T, Coskeran P et al. - Biol Psychiatry 1995; 37: 245-252

Neurological disorders in Gulf War veterans
M. R Rose and K. A. Brix - Phil Trans R Soc B, April 29, 2006; 361(1468): 605 - 618
Cfr. : http://rstb.royalsocietypublishing.org/content/361/1468/605.abstract

Neuropsychological and psychological functioning in chronic fatigue syndrome
Kane RL, Gantz NM, Dipino RK - Neuropsychiatr Neuropsychol Behav Neurol 1997; 10: 25-31

Neuropsychological deficits in chronic fatigue syndrome - Artifact or reality ?
Moss-Morris R, Petrie KJ, Large RG, Kydd RR - J Neurol Neurosurg Psychiatry 1996; 60: 474-477

Neuropsychological impairments in chronic fatigue syndrome, multiple sclerosis and depression
DeLuca J, Johnson SK, Beldowicz D, Natelson BH - J Neurol Neurosurg Psychiatry. 1995 Jan;58(1):38–43
Cfr. : http://www.ncbi.nlm.nih.gov/pubmed/7823065

New classification of haemodynamics of vasovagal syncope: beyond the VASIS classification - Analysis of the pre-syncopal phase of the tilt test without and with nitroglycerin challenge
Brignole et al. - Europace 2000;2:66-76
Cfr. : http://europace.oxfordjournals.org/cgi/content/abstract/2/1/66

NIH conference - Chronic fatigue syndrome research - Definition and medical outcome assessment
Schluederberg A, Straus SE, Peterson P, Blumenthal S, Komaroff AL, Spring SB, Landay A, Buchwald D - Ann Intern Med. 1992 Aug 15;117(4):325–331
Cfr. : http://www.ncbi.nlm.nih.gov/pubmed/1322076

No evidence of active infection with human herpesvirus 6 (HHV-6) or HHV-8 in chronic fatigue syndrome
Enbom M, Linde A, Evengard B - J Clin Microbiol 2000; 38: 2457

No findings of enteroviruses in Swedish patients with chronic fatigue syndrome
Lindh G, Samuelson A, Hedlund K et al. - Scan J infect Dis 1996; 28: 305-307

Nutritional strategies for treating chronic fatigue syndrome
Werbach MR - Altern Med Rev ( 2000;) 5:: 93–108

Odor perception - Multiple chemical sensitivities, chronic fatigue and asthma
Caccappolo E, Kipen H, Kelly-McNeil K et al. - J Occup Environ Med 2000; 42: 629-638

Oriental medicine - An introduction
Ehling D - Altern Ther Health Med ( 2001;) 7:: 71–82

Orthostatic hypotension and chronic fatigue syndrome
Baschetti et al. - JAMA 2001;285:1441-1443
Cfr. : http://jama.ama-assn.org/cgi/content/extract/285/11/1441

Orthostatic intolerance in adolescent chronic fatigue syndrome
Stewart JM, Gewitz MH, Weldon A et al. - Pediatrics 1999; 103: 116-121
Cfr. : http://pediatrics.aappublications.org/cgi/content/abstract/103/1/116

Outcome and prognosis of patients with chronic fatigue vs chronic fatigue syndrome
Bombardier CH, Buchwald D - Arch Intern Med 1995; 155: 2105-2110

Outcome measures for health education and other health care interventions
Dr. Kate Lorig, Dr. Anita Stewart, Philip Ritter, Dr. Virginia M. Gonzalez, Dr. Diana Laurent, Dr. John Lynch - Sage Publications, Inc. (1 edition), January 15, 1996 – ISBN-10 : 0761900675 – ISBN-13 : 978-0761900672
'Although Outcome Measurement' has become an important tool in the evaluation of health promotion patient education and other health services interventions, problems remain in locating reliable measurements and scales.
This book provides a unique compilation of more than 50 self-administered scales for measuring health behaviors, health status, self-efficacy and health-care utilization.
Cfr. : http://www.amazon.com/Outcome-Measures-Health-Education-Interventions/dp/0761900675

Outcomes focussed service delivery - Developing an academic-management partnership
Tobin MJ, Hickie I - Aust N Z J Psychiatry 1998; 32: 327-336

Over-the-counter sleeping pills - A survey of use in Hong Kong and a review of their constituents
Yang SH, Gao M, Yang XW, Chen DQ - Gen Hosp Psychiatry ( 2002;) 24:: 430–5

Overlapping conditions among patients with chronic fatigue syndrome, fibromyalgia and temporomandibular disorder
Aaron L, Burke M, Buchwald D - Arch Int Med 2000; 160: 221-227

Parental bonding and alexithymia in adults with fibromyalgia
Francisco Pedrosa Gil, M.D., Martin Weigl, M.D., M.P.H., Tina Wessels, Ph.D., Dominik Irnich, M.D., Eva Baumüller, M.D., and Andreas Winkelmann, M.D., from the Psychosomatic Outpatient Clinic, Dept. of Internal Medicine, Ludwig-Maximilian-University, Pettenkoferstr. 10, 80336 Munich, Germany; the Dept. of Physical Medicine and Rehabilitation, Ludwig-Maximilian-University, Ziemssenstrasse 1, 80336 Munich, Germany; and the Dept. of Anesthesiology, Ludwig-Maximilian-University, Pettenkoferstr. 8a, 80336 Munich, Germany - Send correspondence and reprint requests to : Francisco Pedrosa Gil, M.D., Psychosomatic Outpatient Clinic, Dept. of Internal Medicine; Ludwig-Maximilian-University; Pettenkoferstrasse 10; D-80336 Munich, Germany – E-mail : Francisco.Pedrosa.Gil@med.uni-muenchen.de - Psychosomatics 49:115-122, March-April 2008 - © 2008 Academy of Psychosomatic Medicine
Cfr. : http://psy.psychiatryonline.org/cgi/content/abstract/49/2/115

Patient organisations are denied a voice [letter]
Jacobs G - BMJ 1997; 315: 949

Patterns of comorbidity in chronic fatigue syndrome
Joel Yager, MD - Published in Journal Watch Psychiatry May 7, 2003 (covering Psychosom Med 2003 Mar/Apr; 65:268-75)
Cfr. : http://psychiatry.jwatch.org/cgi/content/citation/2003/507/5

Patterns of utilization of medical care and perceptions of the relationship between doctor and patient with chronic illness including chronic fatigue syndrome
Twemlow SW, Bradshaw SL, Coyne L, Lerma BH - Psychol Rep 1997; 80: 643-658

Perceived need for mental health care - Influences of diagnosis, demography and disability
Meadows G, Burgess P, Bobevski I et al. - Psychol Med 2002; 32: 299-309

Perceived physical and emotional trauma as precipitating events in fibromyalgia - Associations with health care seeking and disability status but not pain severity
Aaron LA, Bradley LA, Alarcón GS, Triana-Alexander M, Alexander RW, Martin MY, Alberts KR, Division of Clinical Immunology and Rheumatology, University of Alabama, Birmingham 35294-0012, USA - Arthritis Rheum. 1997 Mar;40(3):453-60
Cfr. : http://www.ncbi.nlm.nih.gov/pubmed/9082933?itool=EntrezSystem2.PEntrez.Pubmed.Pubmed_ResultsPanel.Pubmed_RVAbstract

Personality and social attitudes in chronic fatigue syndrome
Wood B, Wessely S - J Psychosom Res 1999; 47: 385-397

Personality dimensions in the chronic fatigue syndrome - A comparison with multiple sclerosis and depression
Johnson SK, DeLuca J, Natelson BH - J Psychiatr Res. 1996 Jan–Feb;30(1):9–20
Cfr. : http://www.sciencedirect.com/science?_ob=ArticleURL&_udi=B6T8T-3VXNH2N-2&_user=10&_rdoc=1&_fmt=&_orig=search&_sort=d&_docanchor=&view=c&_search
StrId=1091952654&_rerunOrigin=google&_acct=C000050221&_version=1&_urlVersion
=0&_userid=10&md5=eeb83d8cb2221fa370fbb4fb6af106f3

Personality styles in patients with fibromyalgia, major depression and healthy controls
Nordahl HM, Stiles TC. Ann Gen Psychiatry. 2007 Mar 9; 6:9. Epub 2007 Mar 9
Cfr. : http://www.ncbi.nlm.nih.gov/pubmed/17349053

Personality, mental distress and subjective health complaints among persons with environmental annoyance
K Österberg, Department of Laboratory Medicine, Division of Occupational and Environmental Medicine, Lund University, Sweden; Department of Occupational and Environmental Medicine, Lund University Hospital, SE-22185 Lund, Sweden :
kai.osterberg@med.lu.se - R Persson, National Institute of Occupational Health, Copenhagen, Denmark - B Karlson & F Carlsson Eek, Department of Laboratory Medicine, Division of Occupational and Environmental Medicine, Lund University, Sweden - P Ørbæk, National Institute of Occupational Health, Copenhagen, Denmark
Cfr. : http://het.sagepub.com/cgi/content/abstract/26/3/231

Phylogenic analysis of short enteroviral sequences from patients with chronic fatigue syndrome
Galbraith DN, Nairn C, Clements GB. - J Gen Virol 1995; 76: 1701-1707

Physical performance and prediction of 2-5A synthetase/RNase L antiviral pathway activity in patients with chronic fatigue syndrome
Snell, C.R., Vanness,J .M., Strayer, D.R. & Stevens, S.R. (2002) - In Vivo, 16, 107-109
Cfr. : http://www.ncbi.nlm.nih.gov/pubmed/12073768

Physical, psychological and functional comorbidities of multisymptom illness in australian male veterans of the 1991 Gulf War
H. L. Kelsall, D. P. McKenzie, M. R. Sim, K. Leder, A. B. Forbes and T. Dwyer - Am. J. Epidemiol., October 15, 2009; 170(8): 1048 – 1056
Cfr. : http://aje.oxfordjournals.org/cgi/content/abstract/170/8/1048

Population-based care of depression - Effective disease management strategies to decrease prevalence
Katon W, Von Korff M, Lin E et al. - Gen Hosp Psychiatry 1997; 19: 169-178

Possible concomitant fibromyalgia in systemic lupus erythematosus patients with overt central nervous system disease but with cognitive deficits - Comment on the article by Kozora et al.
Romano TJ - Arthritis Rheum. 1997 Aug;40(8):1544-5 - PMID: 9259439
Cfr. : http://www.ncbi.nlm.nih.gov/pubmed/9259439
This article is a comment on :
- Analysis of cognitive and psychological deficits in systemic lupus erythematosus patients without overt central nervous system disease
Kozora E, Thompson LL, West SG, Kotzin BL, National Jewish Center for Immunology and Respiratory Medicine, Denver, CO 80206, USA - Arthritis Rheum. 1996 Dec;39(12):2035-45
Cfr. : http://www.ncbi.nlm.nih.gov/pubmed/8961909?itool=EntrezSystem2.PEntrez.Pubmed.Pubmed_ResultsPanel.Pubmed_RVAbstract

Possible correlation between Borna disease virus infection and Japanese patients with chronic fatigue syndrome
Kitani T, Kuratsune H, Fuke I et al. - Microbiol Immunol 1996; 40: 459-462

Possible relationship between chronic fatigue and postural tachycardia syndromes
De Lorenzo F, Hargreaves J, Kakkar VV - Clin Autonom Res 1996; 6: 263-264

Post-infection fatigue syndrome following Q fever
Ayres, J.G., Flint, N., Smith, E.G., Tunnicliffe, W.S., Fletcher, T.J., Hammond, K., Ward, D. & Marmion, B.P. (1998) - QJM., 91, 105-123
Cfr. : http://www.ncbi.nlm.nih.gov/pubmed/9578893

Post-traumatic stress disorder and chronic fatigue syndrome-like illness among Gulf War veterans - A population-based survey of 30,000 veterans
Kang HK, Natelson BH, Mahan CM et al. - Am J Epidemiol 2003;157:141–8
Cfr. : http://aje.oxfordjournals.org/cgi/content/abstract/157/2/141

Postinfectious fatigue - Prospective cohort study in primary care
Wessely S, Chalder T, Hirsch et al. - Lancet 1995; 345: 1333-1338

Postural orthostatic tachycardia syndrome is an under-recognized condition in chronic fatigue syndrome
A. Hoad, G. Spickett, J. Elliott and J. Newton - QJM, December 1, 2008; 101(12): 961 – 965
Cfr. : http://qjmed.oxfordjournals.org/cgi/content/abstract/hcn123

Potential polygenic influences on chronic fatigue syndrome
K. N. Schikler - Pediatrics, October 1, 2006; 118(4): 1799 – 1800
Cfr. : http://pediatrics.aappublications.org/cgi/content/full/118/4/1799

Predictions and associations of fatigue syndromes and mood disorders that occur after infectious mononucleosis
White PD, Thomas JM, Kangro HO et al. - Lancet 2001; 358: 1946-1954

Predictors of outcome following treatment for chronic fatigue
Darbishire, L., Seed, P. & Ridsdale, L. (2005) - Br.J Psychiatry, 186:350-351., 350-351
Cfr. : http://www.ncbi.nlm.nih.gov/pubmed/15802694

Predictors of persistent and new-onset fatigue in adolescent girls
Maike ter Wolbeek, PhDa,b, Lorenz J. P. van Doornen, PhDb, Annemieke Kavelaars, PhDa and Cobi J. Heijnen, PhDa - a Laboratory of Psychoneuroimmunology, University Medical Center Utrecht, Utrecht, Netherlands - b Department of Health Psychology, Utrecht University, Utrecht, Netherlands - PEDIATRICS Vol. 121 No. 3 March 2008, pp. e449-e457
Cfr. : http://pediatrics.aappublications.org/cgi/content/abstract/121/3/e449

Preliminary determination of a molecular basis to chronic fatigue syndrome
McGregor NR, Dunstan RH, Zerbes M et al. - Biochem Mol Med 1996; 57: 73-80

Preliminary determination of the association between symptom expression and urinary metabolites in subjects with chronic fatigue syndrome
McGregor NR, Dunstan RH, Zerbes M et al. - Biochem Mol Med 1996; 58: 85-92

Premorbid "overactive" lifestyle in chronic fatigue syndrome and fibromyalgia - An etiological factor of proof of good citizenship ?
Van Houdenhove B, Neerinckx E, Onghena P et al. - J Psychosom Res 2001; 51: 571-576

Prevalence and incidence of chronic fatigue syndrome in Wichita, Kansas
Reyes, M., Nisenbaum, R., Hoaglin, D.C., Unger, E.R., Emmons, C., Randall, B., Stewart, J.A., Abbey, S., Jones, J.F., Gantz, N., Minden, S. & Reeves, W.C. (2003) - Arch.Intern.Med., 163, 1530-1536
Cfr. : http://www.ncbi.nlm.nih.gov/pubmed/12860574

Prevalence and patterns of Gulf War illness in Kansas veterans - Association of symptoms with characteristics of person, place and time of military service
Steele L - Am J Epidemiol 2000;152:992–1002
Cfr. : http://aje.oxfordjournals.org/cgi/content/abstract/152/10/992

Prevalence of chronic fatigue and chemical sensitivities in Gulf Registry Veterans
Kipen HM, Hallman W, Kang H et al. - Arch Environ Health 1999; 54: 313-318

Prevalence of chronic fatigue syndrome in a community population in Japan
Kawakami N, Iwata N, Fujihara S et al. - Tohoku J Exp Med 1998; 186: 33-41

Prevalence of IgM antibodies to human herpesvirus 6 (HHV-6) early antigen (P41/38) in patients with chronic fatigue syndrome
Patnaik M, Komaroff AL, Conley E et al. - J Infect Dis 1995; 172: 1364-1367 (published erratum appears in J Infect Dis 1995; 172: 1643)

Prevalence of irritable bowel syndrome in chronic fatigue
Gomborone JE, Gorard DA, Dewsnap PA et al. - J R Coll Physicians Lond 1996; 30: 512-513

Prevalence, comorbidity, disability and service utilisation - Overview of the Australian National Mental Health Survey
Andrews G, Henderson S, Hall W - Br J Psychiatry 2001; 178: 145-153

Prevention of suicide and attempted suicide in Denmark - Epidemiological studies of suicide and intervention studies in selected risk groups
Merete Nordentoft - Danish Medical Bulletin - No. 4. November 2007. Vol. 54 Pages 306-69
Cfr. : http://www.danmedbul.dk/DMB_2007/0407/04-07-disputatser/DMB3963.htm

Problem solving in clinical practice - It's not all in ME mind, doc
E. Crawley and T. Chambers - Arch. Dis. Child. Ed. Pract., December 1, 2005; 90(4): ep92 - ep97
Cfr. : http://ep.bmjjournals.com/cgi/content/extract/90/4/ep92

Prognosis in chronic fatigue syndrome - A prospective study on the natural course
Vercoulen JHMM, Swanink CMA, Fennis JFM et al. - J Neurol Neurosurg Psychiatry 1996; 60: 489-494

Promoting evidence-based non-drug interventions - Time for a non-pharmacopoeia ?
Paul P Glasziou - Med J Aust 2009; 191 (2): 52-53
In 2004, the Journal published a randomised controlled trial of graded exercise for chronic fatigue syndrome (CFS).
As with several similar trials, this trial found that graded exercise was an effective intervention.
But what is graded exercise ?
In response to numerous emails from both doctors and CFS patients who wanted further details of the exercise program, the authors of the study published a second article that provided the additional "how to" details and addressed different scenarios.
I now keep the pdf file of this second article on my general practice computer to give to and discuss with, CFS patients.
The difficulties in accessing information on this simple, non-drug intervention are in stark contrast to the helpful tools available for prescribing pharmaceuticals : formularies, prescription pads and pharmacies.
Cfr. : http://www.mja.com.au/public/issues/191_02_200709/gla10407_fm.html

Pros and cons of exercise in fighting CFS
Maegraith D - The Weekend Australian 2004; Jul 3-4: C32
Cfr. 'To exercise or not to exercise in chronic fatigue syndrome ?' at : http://www.mja.com.au/public/issues/181_10_151104/letters_151104-6.html

Protracted debility and fatigue after acute Q fever [letter]
Marmion BP, Shannon M, Maddocks I et al. - Lancet 1996; 347: 977-978

Protracted fatigue and debility after acute Q fever [letter]
Eltumi M, Mathieson DM, Brueton MJ, Kovar IZ - Lancet 1996; 347: 978-979

Psychiatric comorbidity in persons with chronic fatigue wyndrome identified from the Georgia population
Urs M. Nater, PhD, Jin-Mann S. Lin, PhD, Elizabeth M. Maloney, DrPH, James F. Jones, MD, Hao Tian, PhD, Roumiana S. Boneva, MD, PhD, Charles L. Raison, MD, William C. Reeves, MD, MSc and Christine Heim, PhD, from the Chronic Viral Diseases Branch (U.M.N., J.-M.L., E.M.M., J.F.J., H.T., R.S.B., W.C.R.), National Center for Zoonotic, Vector-borne and Enteric Diseases, Centers for Disease Control and Prevention, Atlanta, Georgia; Department of Psychiatry and Behavioral Sciences (U.M.N., C.L.R., C.H.), Emory University School of Medicine, Atlanta, Georgia - Address correspondence and reprint requests to William C. Reeves, Centers for Disease Control and Prevention, Mail Stop A-15, Atlanta, GA 30333 – E-mail : wcr1@cdc.gov - Psychosomatic Medicine 71:557-565 (2009) - © 2009 American Psychosomatic Society
Cfr. : http://www.psychosomaticmedicine.org/cgi/content/abstract/71/5/557

Psychiatric diagnoses in Gulf War veterans with fatiguing illness
Lange G, Tiersky L, DeLuca J et al. - Psychiatry Res 1999; 89: 39-48
Lees verder : Deel IX



08-04-2010 om 23:16 geschreven door Jules
0 1 2 3 4 5 - Gemiddelde waardering: 0/5 - (0 Stemmen)
Tags:chronic fatigue syndrome, fbromyalgia, fibromyalgie, FM, M.E./CFS, ME/CFS, Myalgische Encefalomyelitis (M.E.), psychiater, psychiatrist, psychological, psycholoog



M.E. (cvs) - Richtlijnen voor psychiaters - Deel IX
M.E. (cvs) – Richtlijnen voor psychiaters
Deel IX

Psychiatric diagnoses in patients with fibromyalgia are related to health care-seeking behavior rather than to illness
Aaron LA, Bradley LA, Alarcón GS, Alexander RW, Triana-Alexander M, Martin MY, Alberts KR, School of Medicine, The University of Alabama at Birmingham, 35294-0006, USA - Arthritis Rheum. 1996 Mar;39(3):436-45
Cfr. : http://www.ncbi.nlm.nih.gov/pubmed/8607892
Also read the comment on this article :
- Psychiatric diagnoses in patients with fibromyalgia - Comment on the article by Aaron et al.
Ruderman EM, Golden HE - Arthritis Rheum. 1996 Dec;39(12):2086-7 - PMID: 8961920
Cfr. : http://www.ncbi.nlm.nih.gov/pubmed/8961920?itool=EntrezSystem2.PEntrez.Pubmed.Pubmed_ResultsPanel.Pubmed_RVAbstract

Psychiatric diagnosis, sexual and physical victimization and disability in patients with irritable bowel syndrome or inflammatory bowel disease
Walker EA, Gelfand AN, Gelfand MD, Katon WJ - Psychol Med 1995; 25: 1259-1267

Psychiatric illness in patients with chronic fatigue and those with rheumatoid arthritis
Katon WJ, Buchwald DS, Simon GE et al. - J Gen Int Med 1991; 6: 277-285
Cfr. : http://www.ncbi.nlm.nih.gov/pubmed/1890495

Psychiatric morbidity and illness experience of primary care patients with chronic fatigue in Hong Kong
Lee S, Yu H, Wing YK et al. - Am J Psychiatry 2000; 157: 380-384

Psychiatric status of patients with primary fibromyalgia, patients with rheumatoid arthritis and subjects without pain - A blind comparison of DSM-III diagnoses
Ahles TA, Khan SA, Yunus MB, Spiegel DA, Masi AT, Behavioral Medicine Section, Dartmouth Medical School, Lebanon, NH - Am J Psychiatry. 1991 Dec;148(12):1721-6
Cfr. : http://www.ncbi.nlm.nih.gov/pubmed/1957937?ordinalpos=1&itool=EntrezSystem2.PEntrez.Pubmed.Pubmed_ResultsPanel.Pubmed_Single
ItemSupl.Pubmed_Discovery_RA&linkpos=1&log$=relatedarticles&logdbfrom=pubmed

Psychiatric symptoms, personality and ways of coping in chronic fatigue syndrome
Blakely, A.A., Howard, R.C., Sosich, R.M., Murdoch, J.C., Menkes, D.B. & Spears, G.F. (1991) - Psychological Medicine, 21, 347-362
Cfr. : http://www.ncbi.nlm.nih.gov/pubmed/1876640

Psychological symptoms and psychiatric diagnosis in patients with fibromyalgia
Goldenberg,D.L. (1989) - J.Rheumatol.Suppl, 19:127-30., 127-130
Cfr. : http://www.ncbi.nlm.nih.gov/pubmed/2607508

Psychoneuroendocrinological contributions to the etiology of depression, posttraumatic stress disorder and stress-related bodily disorders - The role of the hypothalamus-pituitary-adrenal axis
Ehlert U, Gaab J, Heinrichs M, Department of Clinical Psychology, University of Zurich, Zurichbergstrasse 43, CH-8044, Zurich, Switzerland : ehlertu@klipsy.unizh.ch - Biol Psychol. 2001 Jul-Aug;57(1-3):141-52 - PMID: 11454437
Following the assumption that stressors play an important part in the etiology and maintenance of psychiatric disorders, it is necessary to evaluate parameters reflecting stress-related physiological reactions.
Results from these examinations may help to deepen the insight into the etiology of psychiatric disorders and to elucidate diagnostic uncertainties.
One of the best-known stress-related endocrine reactions is the hormonal release of the hypothalamic-pituitary-adrenal (HPA) axis.
Dysregulations of this axis are associated with several psychiatric disorders.
Profound hyperactivity of the HPA-axis has been found in melancholic depression, alcoholism and eating disorders.
In contrast, posttraumatic stress disorder, stress-related bodily disorders like idiopathic pain syndromes and chronic fatigue syndrome seem to be associated with diminished HPA activity (lowered activity of the adrenal gland).
Hypotheses referring to (a) the psychophysiological meaning and (b) the development of these alterations are discussed.
Cfr. : http://www.ncbi.nlm.nih.gov/pubmed/11454437?ordinalpos=1&itool=EntrezSystem2.PEntrez.Pubmed.Pubmed_ResultsPanel.Pubmed_Single
ItemSupl.Pubmed_Discovery_RA&linkpos=5&log$=relatedreviews&logdbfrom=pubmed

Psychosocial factors in fibromyalgia compared with rheumatoid arthritis – I. - Psychiatric diagnoses and functional disability
EA Walker, D Keegan, G Gardner, M Sullivan, WJ Katon and D Bernstein, Department of Psychiatry, University of Washington, Seattle 98195, USA : edwalker@u.washington.edu - Psychosomatic Medicine, Vol 59, Issue 6 565-571, Copyright © 1997 by American Psychosomatic Society
Cfr. : http://www.psychosomaticmedicine.org/cgi/content/abstract/59/6/565

Public beliefs about the helpfulness of interventions for depression - Effects on actions taken when experiencing anxiety and depression symptoms
Jorm AF, Medway J, Christensen H, Korten AE, Jacomb PA, Rodgers B, Centre for Mental Health Research, Australian National University, Canberra : Anthony.Jorm@anu.edu.au - Aust N Z J Psychiatry. 2000 Aug;34(4):619-26 - PMID: 10954393
Objective - Previous research has shown that the public have different beliefs to mental health professionals about the helpfulness of interventions for mental disorders.
However, it is not known whether the public's beliefs actually influence their behaviour when they develop psychiatric symptoms.
Method - A postal survey of 3,109 Australian adults was used to assess beliefs about the helpfulness of a broad range of interventions for depression, as well as respondents' current level of anxiety and depression symptoms and any history of treated depression.
A follow-up survey of 422 persons who had a high level of symptoms at baseline was conducted 6 months later.
These people were asked which interventions they had used to reduce their symptoms.
An analysis was carried out to see whether beliefs and other factors at baseline predicted subsequent use of interventions.
Results - There were some major discrepancies between the ranking of interventions as likely to be helpful and the ranking of how frequently they were actually used.
Interventions involving mental health professionals were often rated as likely to be helpful, but were rarely used in practice.
Other simple, cheap and readily available interventions were used the most frequently, but were not the most likely to be rated as helpful.
The most consistent predictors across all interventions used were gender, history of treatment, current symptoms and belief in a particular intervention.
Of particular interest was the finding that beliefs in the helpfulness of antidepressants predicted their use.
However, beliefs were not predictors of use for all interventions.
Conclusions - Beliefs about the helpfulness of an intervention did not always predict actual use of that intervention, although beliefs did predict use of antidepressants.
Therefore, campaigns that change public beliefs about effective treatments may also influence actual use of treatments.
Interventions preferred by professionals are not frequently used at present.
Most people with anxiety and depression symptoms rely primarily on simple self-help interventions, the effectiveness of which has been little researched.
Cfr. : http://www.ncbi.nlm.nih.gov/pubmed/10954393?dopt=Abstract

Putting the rest cure to rest – again - Rest has no place in treating chronic fatigue
Sharpe M, Wessely S - BMJ 1998; 316: 796

Quality of attention in chronic fatigue syndrome - Subjective reports of everyday attention and cognitive difficulty and performance on tasks of focused attention
Ray C, Phillips L, Weir WR - Br J Clin Psychol. 1993 Sep;32 (:357–364
Patients with chronic fatigue syndrome (also known as post-viral fatigue syndrome or myalgic encephalomyelitis) commonly report cognitive difficulties concerning attention, concentration and memory.
In this study, patients were compared with matched controls on two questionnaires which assess subjective difficulties with attention and general cognitive functioning and on two tasks requiring focused attention.
Patients reported significantly greater difficulty with attention on the Everyday Attention Questionnaire and more cognitive symptoms on the Profile of Fatigue-Related Symptoms.
The objective tests did not clearly indicate a deficit in patients' focused attention; patients tended to perform less well on the Embedded Figures Test and the Stroop Colour-Word Interference Test, but these differences were not significant.
There was, however, evidence of psychomotor retardation, with patients having longer response times for word reading and colour naming in the Stroop test. Difficulties in interpreting findings for both subjective and objective cognitive measures are discussed.
Cfr. : http://www.ncbi.nlm.nih.gov/pubmed/8251968

Randomised controlled trial of graded exercise in chronic fatigue syndrome
Wallman KE, Morton AR, Goodman C, Grove R, Guilfoyle AM, School of Human Movement and Exercise Science, University of Western Australia, Stirling Highway, Nedlands, WA 6009, Australia : kwallman@cyllene.uwa.edu.au - Med J Aust. 2004 May 3;180(9):444-8 - PMID: 15115421
Objective - To investigate whether 12 weeks of graded exercise with pacing would improve specific physiological, psychological and cognitive functions in people with chronic fatigue syndrome (CFS).
Design - Randomised controlled trial.
Setting - Human performance laboratory at the University of Western Australia.
Participants - 61 patients aged between 16 and 74 years diagnosed with CFS.
Interventions - Either graded exercise with pacing (32 patients) or relaxation/flexibility therapy (29 patients) performed twice a day over 12 weeks.
Main outcome measures - Changes in any of the physiological, psychological or cognitive variables assessed.
Results - Following the graded exercise intervention, scores were improved for resting systolic blood pressure (P = 0.018), work capacity (W.kg(-1)) (P = 0.019), net blood lactate production (P = 0.036), depression (P = 0.027) and performance on a modified Stroop Colour Word test (P = 0.029).
Rating of perceived exertion scores, associated with an exercise test, was lower after graded exercise (P = 0.013).
No such changes were observed in the relaxation/flexibility condition, which served as an attention-placebo control.
Conclusions - Graded exercise was associated with improvements in physical work capacity, as well as in specific psychological and cognitive variables.
Improvements may be associated with the abandonment of avoidance behaviours.
Cfr. : http://www.ncbi.nlm.nih.gov/pubmed/15115421
Also read the comments on this article :
- To exercise or not to exercise in chronic fatigue syndrome ? - No longer a question
Lloyd AR - Med J Aust. 2004 May 3;180(9):437-8 - PMID: 15115418
Cfr. : http://www.ncbi.nlm.nih.gov/pubmed/15115418?itool=EntrezSystem2.PEntrez.Pubmed.Pubmed_ResultsPanel.Pubmed_RVAbstract
- To exercise or not to exercise in chronic fatigue syndrome ?
Scroop GC, Burnet RB - Med J Aust. 2004 Nov 15;181(10):578-9; author reply 579-80 - PMID: 15540976
Cfr. : http://www.ncbi.nlm.nih.gov/pubmed/15540976?itool=EntrezSystem2.PEntrez.Pubmed.Pubmed_ResultsPanel.Pubmed_RVAbstract

Randomised controlled trial of graded exercise in patients with the chronic fatigue syndrome
Fulcher, K.Y. & White, P.D. (1997) - BMJ, 314, 1647-1652
Cfr. : http://www.bmj.com/cgi/content/abstract/314/7095/1647

Randomised controlled trial of patient education to encourage graded exercise in chronic fatigue syndrome
Powell P, Bentall RP, Nye FJ, Edwards RHT - BMJ 2001; 322: 1-5
Objective - To assess the efficacy of an educational intervention explaining symptoms to encourage graded exercise in patients with chronic fatigue syndrome.
Design - Randomised controlled trial.
Setting - Chronic fatigue clinic and infectious diseases outpatient clinic.
Subject - 148 consecutively referred patients fulfilling Oxford criteria for chronic fatigue syndrome.
Interventions - Patients randomised to the control group received standardised medical care.
Patients randomised to intervention received two individual treatment sessions and two telephone follow up calls, supported by a comprehensive educational pack, describing the role of disrupted physiological regulation in fatigue symptoms and encouraging home based graded exercise.
The minimum intervention group had no further treatment, but the telephone intervention group received an additional seven follow up calls and the maximum intervention group an additional seven face to face sessions over four months.
Main outcome measure - A score of >/=25 or an increase of >/=10 on the SF-36 physical functioning subscale (range 10 to 30) 12 months after randomisation.
Results - 21 patients dropped out, mainly from the intervention groups.
Intention to treat analysis showed 79 (69%) of patients in the intervention groups achieved a satisfactory outcome in physical functioning compared with two (6%) of controls, who received standardised medical care (P<0.0001).
Similar improvements were observed in fatigue, sleep, disability and mood.
No significant differences were found between the three intervention groups.
Conclusions - Treatment incorporating evidence based physiologicalexplanations for symptoms was effective in encouraging self managed graded exercise.
This resulted in substantial improvement compared with standardised medical care.
Cfr. : http://www.ncbi.nlm.nih.gov/pubmed/11179154
Also read the comment on this article :
Patient education to encourage graded exercise in chronic fatigue syndrome - Trial has too many shortcomings
Chaudhuri A - BMJ. 2001 Jun 23;322(7301):1545-6 - PMID: 11439997
Cfr. : http://www.ncbi.nlm.nih.gov/pubmed/11439997?itool=EntrezSystem2.PEntrez.Pubmed.Pubmed_ResultsPanel.Pubmed_RVAbstract

Randomised, double-blind, placebo-controlled study of fluoxetine in chronic fatigue syndrome
Vercoulen JH, Swanink CM, Zitman FG, Vreden SG, Hoofs MP, Fennis JF et al. - Lancet ( 1996;) 347:: 858–61

Randomised, double-blind, placebo-controlled treatment trial of fluoxetine and graded exercise for chronic fatigue syndrome
Wearden AJ, Morriss RK, Mullis R, Strickland PL, Pearson DJ, Appleby L, Campbell IT, Morris JA, University of Manchester, Department of Psychiatry, Withington Hospital. - Br J Psychiatry. 1998 Jun;172:485-90
Cfr. :
- http://bjp.rcpsych.org/cgi/content/abstract/172/6/485
- http://www.ncbi.nlm.nih.gov/pubmed/9828987

Randomised, doubleblind, placebo-controlled study of fluoxetine in chronic fatigue syndrome
Vercoulen, J.H., Swanink, C.M., Zitman, F.G., Vreden, S.G., Hoofs, M.P., Fennis, J.F., Galama, J.M., van der Meer, J.W. & Bleijenberg, G. (1996) – Lancet, 347, 858-861
Cfr. : http://linkinghub.elsevier.com/retrieve/pii/S0140673696913458

Randomized controlled trial of Siberian ginseng for chronic fatigue
Hartz AJ, Bentler S, Noyes R, Hoehns J, Logemann C, Sinift S et al. - Psychol Med ( 2004;) 34:: 51–61

Recent developments in chronic fatigue syndrome (symposium supplement)
Levine PH (editor) - Am J Med 1998; 105 (3A)

Recent trends in the use of antidepressant drugs in Australia, 1990-1998
McManus P, Mant A, Mitchell PB et al. - Med J Aust 2000; 173: 458-461

Reduced oxidative muscle metabolism in chronic fatigue syndrome
McCully KK, Natelson BH, Lotti S et al. - Muscle Nerve 1996; 19: 621-625

Reducing heterogeneity in chronic fatigue syndrome - A comparison with depression and multiple sclerosis
Natelson BH, Johnson SK, DeLuca J, Sisto S, Ellis SP, Hill N, Bergen MT - Clin Infect Dis. 1995 Nov;21(5):1204–1210
Cfr. : http://www.jstor.org/pss/4459037

Relationship of brain MRI abnormalities and physical functional status in chronic fatigue syndrome
Cook DB, Lange G, DeLuca J et al. - Int J Neuroscience 2001; 107: 1-6

Relationship of physical symptoms to posttraumatic stress disorder among veterans seeking care for Gulf War related health concerns
Engel CC Jr, Liu X, McCarthy BD et al., Deployment Health Clinical Center, Walter Reed Army Medical Center, Washington, DC, USA : cengel@pobox.com - Psychosom Med 2000;62:739–45
Objectives - Studies of the relationship of posttraumatic stress disorder (PTSD) to physical symptoms in war veterans consistently show a positive relationship.
However, traumatic experiences causing PTSD may correlate with other war exposures and medical illnesses potentially accounting for those symptoms.
Methods - We analyzed data obtained from 21,244 Gulf War veterans seeking care for war-related health concerns to assess the relationship of PTSD to physical symptoms independent of environmental exposure reports and medical illness.
At assessment, veterans provided demographic information and checklists of 15 common physical symptoms and 20 wartime environmental exposures.
Up to seven ICD-9 provider diagnoses were ranked in order of estimated clinical significance.
The relationship of provider-diagnosed PTSD to various physical symptoms and to the total symptom count was then determined in bivariate and multivariate analyses.
Results - Veterans diagnosed with PTSD endorsed an average of 6.7 (SD = 3.9) physical symptoms, those with a non-PTSD psychological condition endorsed 5.3 (3.5), those with medical illness endorsed 4.3 (3.4) and a group diagnosed as "healthy" endorsed 1.2 (2.2).
For every symptom, the proportion of veterans reporting the symptom was highest in those with PTSD, second highest in those with any psychological condition, third highest in those with any medical illness and lowest in those labeled as healthy.
The PTSD-symptom count relationship was independent of demographic characteristics, veteran-reported environmental exposures and comorbid medical conditions, even when symptoms overlapping with those of PTSD were excluded.
Conclusions - PTSD diminishes the general health perceptions of care-seeking Gulf War veterans.
Clinicians should carefully consider PTSD when evaluating Gulf War veterans with vague, multiple or medically unexplained physical symptoms.
Cfr. : http://www.ncbi.nlm.nih.gov/pubmed/11138991

Report of a workshop on the epidemiology, natural history and pathogenesis of chronic fatigue syndrome in adolescents
Marshall GS - J Pediatr 1999; 134: 395-405

Report to the Chief Medical Officer of an independent working group - A Report of the CFS/ME Working Group
London : Department of Health, 2001 (accessed 18 Jan 2002)
Cfr. : http://www.doh.gov.uk/cmo/cfsmereport/index.htm

Research on cognitive complaints and cognitive functioning in patients with chronic fatigue syndrome (CFS) - What conclusions can we draw ?
Wearden AJ, Appleby L - J Psychosom Res 1996; 41: 197-211

Responding to the Australian experience of depression - Promotion of the direct voice of consumers is critical for reducing stigma
Hickie IB - Med J Aust 2002; 176 Suppl May 20: S61-S62
Cfr. :
- http://www.mja.com.au/public/issues/176_10_200502/hic10078_fm.html
- http://www.ncbi.nlm.nih.gov/pubmed/12064999?dopt=Abstract

Responses to controlled diesel vapor exposure among chemically sensitive Gulf War veterans
Fiedler N, Giardino N, Natelson B, Ottenweller JE, Weisel C, Lioy P, Lehrer P, Ohman-Strickland P, Kelly-McNeil K, Kipen H, Department of Environmental and Community Medicine of UMDNJ-RWJ Medical School, Piscataway, NJ 08854, USA : nfiedler@eohsi.rutgers.edu - Psychosom Med. 2004 Jul-Aug;66(4):588-98 - PMID: 15272108
Objective - A significant proportion of Gulf War veterans (GWVs) report chemical sensitivity, fatigue and unexplained symptoms resulting in ongoing disability.
GWVs frequently recall an association between diesel and petrochemical fume exposure and symptoms during service.
The purpose of the present study among GWVs was to evaluate the immediate health effects of acute exposure to chemicals (diesel vapors with acetaldehyde) with and without stress.
Methods - In a single, controlled exposure to 5 parts per million (ppm) diesel vapors, symptoms, odor ratings, neurobehavioral performance and psychophysiologic responses of 12 ill GWVs (GWV-I) were compared with 19 age- and gender-matched healthy GWVs (GWV-H).
Results - Relative to baseline and to GWV-H, GWV-I reported significantly increased symptoms such as disorientation and dizziness and displayed significantly reduced end-tidal CO(2) just after the onset of exposure.
As exposure increased over time, GWV-I relative to GWV-H reported significantly increased symptoms of respiratory discomfort and general malaise.
GWV-I were also physiologically hyporeactive in response to behavioral tasks administered during but not before exposure.
Conclusions - Current symptoms among GWV-I may be exacerbated by ongoing environmental chemical exposures reminiscent of the Gulf War. Both psychologic and physiologic mechanisms contribute to current symptomatic responses of GWV-I.
Cfr. : http://www.ncbi.nlm.nih.gov/pubmed/15272108

Results of Isoproterenol Tilt Table Testing in Monozygotic Twins Discordant for Chronic Fatigue Syndrome
Poole et al. - Arch Intern Med 2000;160:3461-3468
Cfr. : http://cat.inist.fr/?aModele=afficheN&cpsidt=855300

Reviving the diagnosis of neurasthenia
Hickie I, Hadzi-Pavlovic D, Ricci C - Psychol Med 1997; 27: 989-994

Rheumatic disorders in patients with silicone implants - A critical review
Bridges AJ - J Biomater Sci Polymer Ed 1995; 7: 147-157

Rheumatic fibromyalgia - Psychiatric features (article in Spanish)
Sarró Alvarez S, Centro de Salud Mental. Martí i Julià. Sta. Coloma de Gramanet. Barcelona. Spain - Actas Esp Psiquiatr. 2002 Nov-Dec;30(6):392-6 - PMID: 12487950
Rheumatic fibromyalgia, also known as fibrositis or myofascial pain, is a common syndrome whose diagnoses, founded mainly on physical examination, usually delays due to symptom unspecificity, amount of complementary tests requested and intercourse with psychiatric disorders.
Psychyatrists and psychologists get often involved in fibromyalgia treatment.
Its proper knowledge prevents not only physicians and patients' psychological discourage but also development of depression and mental health expenses, as well as allows designing a treatment plan according to the main symptoms which may offer improvement chances to fibromyalgia patients.
This article intends to offer an up-to-date and complete information about this entity, focused on psychiatric aspects, to better identify and manage such a puzzling disease.
Cfr. : http://www.ncbi.nlm.nih.gov/pubmed/12487950

Role of impaired lower-limb venous innervation in the pathogenesis of the chronic fatigue syndrome
Streeten DH, Department of Medicine, SUNY Upstate Medical University, Syracuse, New York 13210, USA - Am J Med Sci. 2001 Mar;321(3):163-7 - PMID: 11269790
Background - In patients with acute orthostatic hypotension, there is excessive pooling of blood in the legs, which may result from the strikingly subnormal compliance that is demonstrable in the pedal veins during norepinephrine infusion.
The common occurrence of delayed orthostatic hypotension and/or tachycardia in the chronic fatigue syndrome (CFS) led to the present studies of foot vein compliance in CFS patients with a linear variable differential transformer.
Methods - Seven patients with CFS were compared with 7 age- and gender matched healthy control subjects in their blood pressure, heart-rate and plasma norepinephrine responses to prolonged standing and in measurements of their foot vein contractile responses to intravenous norepinephrine infusions with the linear variable differential transformer.
Results - Excessive, delayed (usually after 10 min) orthostatic reductions in systolic and diastolic blood pressure (P < 0.01) and inconsistently excessive increases in heart rate were found in the CFS patients, in whom venous compliance in response to infused norepinephrine was significantly reduced (P < 0.05).
Conclusions - In these patients with CFS, delayed orthostatic hypotension was clearly demonstrable and, as in previously reported patients with orthostatic hypotension of acute onset, this was associated with reduced pedal vein compliance during norepinephrine infusion, implying impaired sympathetic innervation of foot veins.
The rapid symptomatic improvement demonstrated in previous studies of CFS patients during correction of orthostatic venous pooling by inflation of military antishock trousers (MAST) to 35 mm Hg may suggest that excessive lower body venous pooling, perhaps by reducing cerebral perfusion, is involved in the orthostatic component of fatigue in these patients.
Cfr. : http://www.ncbi.nlm.nih.gov/pubmed/11269790?ordinalpos=1&itool=EntrezSystem2.PEntrez.Pubmed.Pubmed_ResultsPanel.Pubmed_Single
ItemSupl.Pubmed_Discovery_RA&linkpos=1&log$=relatedarticles&logdbfrom=pubmed

Ross River virus infection on the North Coast of New South Wales
Westley-Wise VJ, Beard JR et al. - Aust N Z J Public Health 1996; 20: 87-92

Screening for prolonged fatigue syndromes - Validation of the SOFA scale
Hadzi-Pavlovic D, Hickie IB, Wilson AJ, Davenport TA, Lloyd AR, Wakefield D, Mood Disorders Unit, Prince of Wales Hospital, Randwick, NSW, Australia : D.Hadzi-Pavlovic@unsw.edu.au - Soc Psychiatry Psychiatr Epidemiol. 2000 Oct;35(10):471-9 - PMID: 11127722
Background - The identification of syndromes characterised by persistent and disabling mental and/or physical fatigue is of renewed interest in psychiatric epidemiology.
This report details the development of two specific instruments : the SOFA/CFS for identification of patients with chronic fatigue syndrome (CFS) in specialist clinics and the SOFA/GP for identification of prolonged fatigue syndromes (PFS) in community and primary care settings.
Methods - Patients with clinical diagnoses of CFS (n = 770) and consecutive attenders at primary care (n = 1593) completed various self-report questionnaires to assess severity of current fatigue-related symptoms and other common somatic and psychological symptoms.
Quality receiver operating characteristic curves were used to derive appropriate cut-off scores for each of the instruments.
Comparisons with other self-report measures of anxiety, depression and somatic distress are noted.
Various multivariate statistical modelling techniques [latent class analysis (LCA), longitudinal LCA] were utilised to define the key features of PFS and describe its longitudinal characteristics.
Results - The SOFA/CFS instrument performs well in specialist samples likely to contain a high proportion of patients with CFS disorders.
Cut-off scores of either 1/2 or 2/3 can be used, depending on whether the investigators wish to preferentially emphasise false-negatives or false-positives.
Patients from these settings can be thought of as consisting not only of those with a large number of unexplained medical symptoms, but also those with rather specific musculoskeletal and pain syndromes.
The SOFA/GP instrument has potential cut-off scores of 1/2 or 2/3, with the latter preferred as it actively excludes all non-PFS cases (sensitivity = 81%, specificity = 100%).
Patients with these syndromes in the community represent broader sets of underlying classes, with the emergence of not only musculoskeletal and multisymptomatic disorders, but also persons characterised by significant cognitive subjective impairment.
Twelve-month longitudinal analyses of the primary care sample indicated that the underlying class structure was preserved over time.
Comparisons with other measures of psychopathology indicated the relative independence of these constructs from conventional notions of anxiety and depression.
Conclusions - The SOFA/GP instrument (which is considerably modified from the SOFA/CFS in terms of anchor points for severity and chronicity) is preferred for screening in primary care and community settings.
Patients with PFS and CFS present a range of psychopathology that differs in its underlying structure, cross-sectionally and longitudinally, from coventional notions of anxiety and depression.
Cfr. : http://www.ncbi.nlm.nih.gov/pubmed/11127722

Screening for psychiatric disorders in chronic fatigue and chronic fatigue syndrome
Buchwald D, Pearlman T, Kith P et al. - J Psychosom Res 1997; 42: 87-94

Secondary gain concept - A review of the scientific evidence
Fishbain DA, Rosomoff HL, Cutler RB, Rosomoff RS - Clin J Pain 1995; 11: 6-21

Seeking answers to chronic fatigue syndrome
Marsha T. Wallace, David S. Svahn, Michael Loudon and Floyd Skloot - JAMA. 1998;279(21):1697-1698
Cfr. : http://jama.ama-assn.org/cgi/content/extract/279/21/1697

Selective impairment of auditory processing in chronic fatigue syndrome - A comparison with multiple sclerosis and healthy controls
Johnson SK, DeLuca J, Diamond BJ, Natelson BH - Percept Motor Skills 1996; 83: 51-62

Self-reported sensitivity to chemical exposures in five clinical populations and healthy controls
Nawab SS, Miller CS, Dale JK et al. - Psychiatry Res 2000; 95: 67-74

Seroepidemiology of chronic fatigue syndrome – A case-control study
Mawle AC, Nisenbaum R, Dobbins JG et al. - Clin Infect Dis 1995; 21: 1386-1389

Seronegative' Sjogren's syndrome manifested as a subset of chronic fatigue syndrome
Nishikai M, Akiya K, Tojo T et al. - Br J Rheumatol 1996; 35: 471-474

Serum neopterin and somatization in women with chemical intolerance, depressives and normals
Bell IR, Patarca R, Baldwin CM et al. - Neuropsychobiology 1998; 38: 13-18

Serum neuropeptides in patients with both fibromyalgia (FM) and chronic fatigue syndrome (CFS)
Clauw DJ, Sabol M, Radulovic D et al. - J Musculoskel Pain 1995; 3 Suppl 1: S79

Sexual abuse, physical abuse, chronic fatigue and chronic fatigue syndrome - A community-based study
Taylor RR, Jason LA - J Nerv Ment Dis 2001; 189: 709-715

SF-36 Health Survey - Manual and Interpretation Guide
Ware JE, Snow KK, Kosinski M et al. Lincoln, RI : Quality Metric Incorporated, 2003 - ISBN-10 : 1891810065 – ISBN-13 : 978-1891810060
Cfr. : http://www.amazon.com/SF-36-health-survey-Manual-interpretation/dp/1891810065
Cfr. also 'Interpreting the SF-36 Health Survey' (Barbara Gandek, M.S., Scientist, Health Assessment Lab, Boston, MA) at : http://www.cacr.ca/information_for_public/archived_issues/2000s/Newsbeat10(1)0204Gandek.pdf

Short-term night shift working mimics the pituitary-adrenocortical dysfunction in chronic fatigue syndrome
Leese G, Chattington P, Fraser W et al. - J Clin Endocrinol Metab 1996; 81: 1867-1870

Should depression be managed as a chronic disease ?
Andrews G, WHO Collaborating Centre for Mental Health and, School of Psychiatry, UNSW at St Vincent's Hospital, 299 Forbes Street, Sydney, 2010, Australia : gavina@crufad.unsw.edu.au - BMJ. 2001 Feb 17;322(7283):419-21 - PMID: 11179166
Cf. : http://www.ncbi.nlm.nih.gov/pubmed/11179166?dopt=Abstract
Also read the comment on this article :
Patients with depression can be taught how to improve recovery
Fava GA, Ruini C, Mangelli L - BMJ. 2001 Jun 9;322(7299):1428 - PMID: 11397758
Cfr. : http://www.ncbi.nlm.nih.gov/pubmed/11397758?itool=EntrezSystem2.PEntrez.Pubmed.Pubmed_ResultsPanel.Pubmed_RVAbstract

Sick girl seized from mother in medical row
Hammond P. - Courier Mail, 03-05-1999. Brisbane
Cfr. 'Assessment and Treatment of Patients with ME/CFS - Clinical Guidelines for Psychiatrists' (Eleanor Stein MD FRCP(C), 2005) at : http://sacfs.asn.au/download/guidelines_psychiatrists.pdf

Significant other responses are associated with fatigue and functional status among patients with chronic fatigue syndrome
Schmaling KB, Smith WR, Buchwald DS - Psychosom Med 2000; 62: 444-450

Silicone breast implants, where have we been and where are we now ?
Gatenby PA - Aust N Z J Med 1996; 26: 341-342

Single-blind, placebo phase-in trial of two escalating doses of selegiline in the chronic fatigue syndrome
Natelson BH, Cheu J, Hill N et al. - Neuropsychobiology 1998; 37: 150-154

Sleep abnormalities demonstrated by home polysomnography in teenagers with chronic fatigue syndrome
Stores G, Wiggs L - J Psychosom Res 1998; 45: 85-91

Sleep anomalies in the chronic fatigue syndrome - A comorbidity study
Fischler B, Le Bon O, Hoffman G et al. - Neuropsychobiology 1997; 35: 115-122

Small adrenal glands in chronic fatigue syndrome - A preliminary computed tomography study
Scott LV, Teh J, Reznek R et al. - Psychoneuroendocrinology 1999; 24: 759-768

Social and familial risk factors in suicide behaviour
Maris RW - Psychiatr Clin North Am 1997; 20: 519-550

Sociosomatics and illness course in chronic fatigue syndrome
Ware NC - Psychosom Med 1998; 60: 394-401

Somatization and depression in fibromyalgia syndrome
Kirmayer LJ, Robbins JM, Kapusta MA, Institute of Community and Family Psychiatry, Sir Mortimer B. Davis-Jewish General Hospital, Montreal, Quebec, Canada - Am J Psychiatry. 1988 Aug;145(8):950-4 - PMID: 3164984
Psychiatric diagnoses, self-reports of symptoms and illness behavior of 20 fibromyalgia patients and 23 rheumatoid arthritis patients were compared.
The fibromyalgia patients were not significantly more likely than the arthritis patients to report depressive symptoms or to receive a lifetime psychiatric diagnosis of major depression.
These results do not support the contention that fibromyalgia is a form of somatized depression.
Fibromyalgia patients, however, reported significantly more somatic symptoms of obscure origin and exhibited a pattern of reporting more somatic symptoms, multiple surgical procedures and help seeking that may reflect a process of somatization rather than a discrete psychiatric disorder.
Cfr. : http://www.ncbi.nlm.nih.gov/pubmed/3164984

Somatomedin C (insulin-like growth factor 1) levels in patients with chronic fatigue syndrome
Bennett AL, Mayes DM, Fagioli LR et al. - J Psychiat Res 1997; 31: 91-96

SPECT brain imaging in chronic fatigue syndrome
Patterson J, Aitchison F, Wyper DJ et al. - J Immunol Immunopharmacol 1995; XV, 1-2: 53-58
Lees verder : Deel X



08-04-2010 om 23:15 geschreven door Jules
0 1 2 3 4 5 - Gemiddelde waardering: 0/5 - (0 Stemmen)
Tags:chronic fatigue syndrome, fbromyalgia, fibromyalgie, FM, M.E./CFS, ME/CFS, Myalgische Encefalomyelitis (M.E.), psychiater, psychiatrist, psychological, psycholoog



M.E. (cvs) - Richtlijnen voor psychiaters - Deel X
M.E. (cvs) – Richtlijnen voor psychiaters
Deel X

SPHERE - A National Depression Project
Nicole Phillips, Michael J Oldmeadow and Natalie Krapivensky - Med J Aust 2002; 176 (4): 193-194
Cfr. : http://www.mja.com.au/public/issues/176_04_180202/phi_hic_letter.html

SPHERE - A National Depression Project - Development of a simple screening tool for common mental disorders in general practice
Hickie IB, Davenport TA, Hadzi-Pavlovic D et al. - Med J Aust 2001; 175 Suppl: S10-S17

Strategic plan
Penrose-Wall J, Kirsner D - Beyondblue - The national depression initiative, December 2001
Cfr. : http://www.beyondblue.org.au/index.aspx?

Stressors, personality traits and coping of Gulf War veterans with chronic fatigue
Fiedler N, Lange G, Tiersky L et al. - J Psychosom Res 2000; 48: 525-535

Study on personality and psychiatric disorder in fibromyalgia
Rose S, Cottencin O, Chouraki V, Wattier JM, Houvenagel E, Vallet B, Goudemand M, Université Lille 2, CHRU de LILLE, Service d'Addictologie, F-59037 LILLE, France - Presse Med. 2009 May; 38(5):695-700. Epub 2009 Jan 23
Cfr. : http://www.ncbi.nlm.nih.gov/pubmed/19167861
Also read the comment on this article :
- Study on personality and psychiatric disorder in fibromyalgia (letter)
Cathébras P - Presse Med. 2009 Sep;38(9):1368; author reply 1369. Epub 2009 Jul 8 - PMID: 19589655
Cfr. : http://www.ncbi.nlm.nih.gov/pubmed/19589655?itool=EntrezSystem2.PEntrez.Pubmed.Pubmed_ResultsPanel.Pubmed_RVAbstract

Studying symptoms - Sampling and measurement issues
Kroenke K - Ann Intern Med 2001; 134 Suppl: 844-853

Subgrouping of fibromyalgia patients on the basis of pressure-pain thresholds and psychological factors
Giesecke T, Williams DA, Harris RE, Cupps TR, Tian X, Tian TX, Gracely RH, Clauw DJ, University of Michigan, Ann Arbor, USA - Arthritis Rheum. 2003 Oct;48(10):2916-22 - PMID: 14558098
Objective - Although the American College of Rheumatology (ACR) criteria for fibromyalgia are used to identify individuals with both widespread pain and tenderness, individuals who meet these criteria are not a homogeneous group.
Patients differ in their accompanying clinical symptoms, as well as in the relative contributions of biologic, psychological and cognitive factors to their symptom expression.
Therefore, it seems useful to identify subsets of fibromyalgia patients on the basis of which of these factors are present.
Previous attempts at identifying subsets have been based solely on psychological and cognitive features.
In this study, we attempt to identify patient subsets by incorporating these features as well as the degree of hyperalgesia/tenderness, which is a key neurobiologic feature of this illness.
Methods - Ninety-seven individuals meeting the ACR criteria for fibromyalgia finished the same battery of self-report and evoked-pain testing.
Analyzed variables were obtained from several domains, consisting of
1) mood (evaluated by the Center for Epidemiologic Studies Depression Scale [for depression] and the State-Trait Personality Inventory [for symptoms of trait-related anxiety]),
2) cognition (by the catastrophizing and control of pain subscales of the Coping Strategies Questionnaire) and
3) hyperalgesia/tenderness (by dolorimetry and random pressure-pain applied at suprathreshold values).
Cluster analytic procedures were used to distinguish subgroups of fibromyalgia patients based on these domains.
Results - Three clusters best fit the data. Multivariate analysis of variance (ANOVA) confirmed that each variable was differentiated by the cluster solution (Wilks' lambda [degrees of freedom 6,89] = 0.123, P < 0.0001), with univariate ANOVAs also indicating significant differences (all P < 0.05).
One subgroup of patients (n = 50) was characterized by moderate mood ratings, moderate levels of catastrophizing and perceived control over pain and low levels of tenderness.
A second subgroup (n = 31) displayed significantly elevated values on the mood assessments, the highest values on the catastrophizing subscale, the lowest values for perceived control over pain and high levels of tenderness.
The third group (n = 16) had normal mood ratings, very low levels of catastrophizing and the highest level of perceived control over pain, but these subjects showed extreme tenderness on evoked-pain testing.
Conclusion - These data help support the clinical impression that there are distinct subgroups of patients with fibromyalgia.
There appears to be a group of fibromyalgia patients who exhibit extreme tenderness but lack any associated psychological/cognitive factors, an intermediate group who display moderate tenderness and have normal mood and a group in whom mood and cognitive factors may be significantly influencing the symptom report.
Cfr. : http://www.ncbi.nlm.nih.gov/pubmed/14558098
Also read the comment on this article :
No justification for publication of study on subgrouping of fibromyalgia patients - Comment on the article by Giesecke et al.
Ehrlich GE - Arthritis Rheum. 2004 Aug;50(8):2716; author reply 2716-7 - PMID: 15334497
Cfr. : http://www.ncbi.nlm.nih.gov/pubmed/15334497?itool=EntrezSystem2.PEntrez.Pubmed.Pubmed_ResultsPanel.Pubmed_RVAbstract

Successful intravenous immunoglobulin therapy in 3 cases of parvovirus B19-associated chronic fatigue syndrome
Kawamura Y, Kihara M, Nishimoto K, Taki M - Clin Infect Dis ( 2003;) 36:: e100–6

Successful use of a primary care practice-specialty collaboration in the care of an adolescent with chronic fatigue syndrome
Kuo DZ, Cheng TL, Rowe PC, Maple Avenue Pediatrics, Fair Lawn, New Jersey, USA : dkuo5@jhmi.edu - Pediatrics. 2007 Dec;120(6):e1536-9 - PMID: 18055669
We report on the successful collaborative care of an adolescent with chronic fatigue syndrome between a primary care pediatrician and an academic chronic fatigue syndrome specialist located in different cities.
Regular telephone and e-mail communication and clearly defined patient-care roles allowed for timely management of symptoms and marked clinical improvement.
We discuss ways to improve the collaboration of primary care and subspecialty physicians for patients with chronic fatigue syndrome and children with special health care needs.
Cfr. : http://www.ncbi.nlm.nih.gov/pubmed/18055669

Symptom frequency and severity in chronic fatigue syndrome
Tiersky LA, Weisberg S, Zhang QW et al. (2000) - Unpublished manuscript
Cfr. 'A Comparison of the 1988 and 1994 Diagnostic Criteria for Chronic Fatigue Syndrome' at : http://www.cfids-cab.org/cfs-inform/CFS.case.def/jason.etal.01.txt

Symptom occurrence in persons with chronic fatigue syndrome
Jason LA, Torres-Harding SR, Carrico AW, Taylor RR, DePaul University, Center for Community Research, 990 West Fullerton Road, Chicago, IL 60614, USA : Ljason@depaul.edu - Biol Psychol. 2002 Feb;59(1):15-27 - PMID: 11790441
This investigation compared differences in the occurrence of symptoms in participants with CFS, melancholic depression and no fatigue (controls).
The following Fukuda et al. [Ann. Intern. Med. 121 (1994) 953] criteria symptoms differentiated the CFS group from controls, but did not differentiate the melancholic depression group from controls : headaches, lymph node pain, sore throat, joint pain and muscle pain.
In addition, participants with CFS uniquely differed from controls in the occurrence of muscle weakness at multiple sites as well as in the occurrence of various cardiopulmonary, neurological and other symptoms not currently included in the current case definition.
Implications of these findings are discussed.
Cfr. : http://www.ncbi.nlm.nih.gov/pubmed/11790441

Symptom patterns in long-duration chronic fatigue syndrome
Friedberg F, Dechene L, McKenzie MJI, Fontanetta R - J Psychosom Res 2000; 48: 59-68

Symptom patterns of children and adolescents with chronic fatigue syndrome
Rowe KS, Rowe KJ – In : 'International perspectives on child and adolescent mental health' - Singh NN, Ollendick T, Singh AN, editors

Symptom profile of multiple chemical sensitivity in actual life
Mariko Saito, MD, Hiroaki Kumano, MD, PhD, Kazuhiro Yoshiuchi, MD, PhD, Naomi Kokubo, Kyoko Ohashi, PhD, Yoshiharu Yamamoto, PhD, Naohide Shinohara, PhD, Yukio Yanagisawa, PhD, Kou Sakabe, MD, PhD, Mikio Miyata, MD, PhD, Satoshi Ishikawa, MD, PhD and Tomifusa Kuboki, MD, PhD, From the Department of Psychosomatic Medicine (M.S., H.K., K.Y., T.K.), Graduate School of Medicine, The University of Tokyo, Tokyo, Japan; the Educational Physiology Laboratory (N.K., K.O., Y. Yamamoto), Graduate School of Education, The University of Tokyo, Tokyo, Japan; the Graduate School of Frontier Sciences (N.S., Y. Yanagisawa), Institute of Environmental Studies, The University of Tokyo, Tokyo, Japan; and the Environmental Medical Center (K.S., M.M., S.I.), The Kitasato Institute Hospital, Tokyo, Japan - Address correspondence and reprint requests to : Hiroaki Kumano, MD, PhD, Department of Psychosomatic Medicine, Graduate School of Medicine, The University of Tokyo, 7–3-1 Hongo, Bunkyo-ku, Tokyo 113-8655, Japan – E-mail : hikumano-tky@umin.ac.jp - Psychosomatic Medicine 67:318-325 (2005) - © 2005 American Psychosomatic Society
Cfr. :
- http://www.psychosomaticmedicine.org/cgi/content/abstract/67/2/318
- http://www.psychosomaticmedicine.org/cgi/content/abstract/67/2/318?ijkey=38c0456f9f576bb901ad229f206ec7e715115c7e&keytype2=tf_ipsecsha

Symptoms of autonomic dysfunction in chronic fatigue syndrome
Newton JL, Okonkwo O, Sutcliffe K, Seth A, Shin J, Jones DE, Fatigue Interest group and Liver Research Group, Institute for Cellular Medicine, University of Newcastle, Newcastle, UK : julia.newton@nuth.nhs.uk - QJM. 2007 Aug;100(8):519-26. Epub 2007 Jul 7 - PMID: 17617647
Background - Chronic fatigue syndrome (CFS) is common and its cause is unknown.
Aim - To study the prevalence of autonomic dysfunction in CFS and to develop diagnostic criteria.
Design - Cross-sectional study with independent derivation and validation phases.
Methods - Symptoms of autonomic dysfunction were assessed using the Composite Autonomic Symptom Scale (COMPASS).
Fatigue was assessed using the Fatigue Impact Scale (FIS).
Subjects were studied in two groups : phase 1 (derivation phase), 40 CFS patients and 40 age- and sex-matched controls; phase 2 (validation phase), 30 CFS patients, 37 normal controls and 60 patients with primary biliary cirrhosis.
Results - Symptoms of autonomic dysfunction were strongly and reproducibly associated with the presence of CFS or primary biliary cirrhosis (PBC) and correlated with severity of fatigue.
Total COMPASS score >32.5 was identified in phase 1 as a diagnostic criterion for autonomic dysfunction in CFS patients and was shown in phase 2 to have a positive predictive value of 0.96 (95%CI 0.86-0.99) and a negative predictive value of 0.84 (0.70-0.93) for the diagnosis of CFS.
Discussion - Autonomic dysfunction is strongly associated with fatigue in some, but not all, CFS and PBC patients.
We postulate the existence of a 'cross-cutting' aetiological process of dysautonomia-associated fatigue (DAF).
COMPASS >32.5 is a valid diagnostic criterion for autonomic dysfunction in CFS and PBC and can be used to identify patients for targeted intervention studies.
Cfr. : http://www.ncbi.nlm.nih.gov/pubmed/17617647

Tc99-HMPAO SPECT and magnetic resonance imaging in 30 patients suffering from chronic fatigue syndrome
Osmanagaoglu K, Lambrecht L, Van de Wiele C et al. - Neurospect. SPECT in Clinical Neurology and Psychiatry. Acta Neurol Belg 1995; Suppl: 87-88

The assessment of vascular abnormalities in late life chronic fatigue syndrome by brain SPECT - Comparison with late life major depressive disorder
Goldstein JA, Mena I, Jouanne E, Lesser I - J Chronic Fatigue Syndr 1995; 1: 55-79

The BEACH study of general practice
Britt HC, Miller GC - Med J Aust 2000; 173: 63-64

The biology of chronic fatigue syndrome
Komaroff AL - Am J Med 2000; 108: 169-171

The chronic fatigue syndrome - A comprehensive approach to its definition and study - International Chronic Fatigue Syndrome Study Group
Fukuda K, Straus SE, Hickie I, Sharpe MC, Dobbins JG, Komaroff A, Division of Viral and Rickettsial Diseases, National Center for Infectious Diseases, Centers for Disease Control and Prevention, Atlanta, GA 30333 - Ann Intern Med. 1994 Dec 15;121(12):953-9 - PMID: 7978722
The complexities of the chronic fatigue syndrome and the methodologic problems associated with its study indicate the need for a comprehensive, systematic and integrated approach to the evaluation, classification and study of persons with this condition and other fatiguing illnesses.
We propose a conceptual framework and a set of guidelines that provide such an approach.
Our guidelines include recommendations for the clinical evaluation of fatigued persons, a revised case definition of the chronic fatigue syndrome and a strategy for subgrouping fatigued persons in formal investigations.
Cfr. : http://www.ncbi.nlm.nih.gov/pubmed/7978722
Also read the comments on this article :
- The chronic fatigue syndrome
Lapp CW, Cheney PR - Ann Intern Med. 1995 Jul 1;123(1):74-5 - PMID: 7762921
Cfr. : http://www.ncbi.nlm.nih.gov/pubmed/7762921?ordinalpos=1&itool=EntrezSystem2.PEntrez.Pubmed.Pubmed_ResultsPanel.Pubmed_Dis
coveryPanel.Pubmed_RVAbstractPlus
- The chronic fatigue syndrome
Rest J - Ann Intern Med. 1995 Jul 1;123(1):75; author reply 76 - PMID: 7762922
Cfr. : http://www.ncbi.nlm.nih.gov/pubmed/7762922?ordinalpos=2&itool=EntrezSystem2.PEntrez.Pubmed.Pubmed_ResultsPanel.Pubmed_Dis
coveryPanel.Pubmed_RVAbstractPlus
- The chronic fatigue syndrome
Dodge JH, Kita MW - Ann Intern Med. 1995 Jul 1;123(1):75; author reply 76 - PMID: 7619172
Cfr. : http://www.ncbi.nlm.nih.gov/pubmed/7619172?ordinalpos=3&itool=EntrezSystem2.PEntrez.Pubmed.Pubmed_ResultsPanel.Pubmed_Dis
coveryPanel.Pubmed_RVAbstractPlus
- The chronic fatigue syndrome
Rotheram EB Jr. - Ann Intern Med. 1995 Jul 1;123(1):75; author reply 76 - PMID: 7762923
Cfr. : http://www.ncbi.nlm.nih.gov/pubmed/7762923?ordinalpos=4&itool=EntrezSystem2.PEntrez.Pubmed.Pubmed_ResultsPanel.Pubmed_Dis
coveryPanel.Pubmed_RVAbstractPlus

The Chronic Fatigue Syndrome Controversy
W. C. Reeves, P. E. Pellett and H. Gary Jr. - Ann Intern Med, August 15, 1992; 117(4): 343 – 344
Cfr. : http://www.annals.org/content/117/4/343.extract

The connection between chronic fatigue syndrome and neurally mediated hypotension
Wilke WS, Fouad-Tarazi FM, Cash JM, Calabrese LH, Department of Rheumatic and Immunologic Disease, Cleveland Clinic Foundation, OH 44195, USA - Cleve Clin J Med. 1998 May;65(5):261-6 - PMID: 9599909
Research from several groups of investigators indicates that some patients with chronic fatigue syndrome have abnormal vasovagal or vasodepressor responses to upright posture.
If confirmed, these findings may explain some of the symptoms of chronic fatigue syndrome.
There is also speculation that neurally mediated hypotension may be present in fibromyalgia.
This article discusses the original research in this area, the results of follow-up studies and the current approach to treating patients with chronic fatigue syndrome in whom neurally mediated hypotension is suspected.
Cfr. : http://www.ncbi.nlm.nih.gov/pubmed/9599909

The Dubbo INfgection Outcomes Study - Post-infective Fatigue as a model for CFS
Jones, J., Hickie, I., Wakefield, D., Davenport, T.A., Vollmer-Conna, U. & Lloyd, A. (2004a)
Cfr. 'Some Interesting Facets of Research Science - AACFS Seventh International Conference' (Alan Cocchetto, 2004) at : http://www.ncf-net.org/forum/InterestingFacets.htm

The economic impact of chronic fatigue syndrome
Reynolds KJ, Vernon SD, Bouchery E, Reeves WC, Division of Viral and Rickettsial Diseases, Centers for Disease Control and Prevention, Atlanta, U.S.A. : wcr1@cdc.gov - Cost Eff Resour Alloc. 2004 Jun 21;2(1):4 - PMID: 15210053
Background - Chronic fatigue syndrome (CFS) is a chronic incapacitating illness that affects between 400,000 and 800,000 Americans.
Despite the disabling nature of this illness, scant research has addressed the economic impact of CFS either on those affected or on the national economy.
Methods - We used microsimulation methods to analyze data from a surveillance study of CFS in Wichita, Kansas and derive estimates of productivity losses due to CFS.
Results - We estimated a 37% decline in household productivity and a 54% reduction in labor force productivity among people with CFS.
The annual total value of lost productivity in the United States was $9.1 billion, which represents about $20,000 per person with CFS or approximately one-half of the household and labor force productivity of the average person with this syndrome.
Conclusion - Lost productivity due to CFS was substantial both on an individual basis and relative to national estimates for other major illnesses.
CFS resulted in a national productivity loss comparable to such losses from diseases of the digestive, immune and nervous systems and from skin disorders.
The extent of the burden indicates that continued research to determine the cause and potential therapies for CFS could provide substantial benefit both for individual patients and for the nation.
Cfr. : http://www.ncbi.nlm.nih.gov/pubmed/15210053

The effect of paroxetine and nefazodone on sleep - A placebo controlled trial
Sharpley AL, Williamson DJ, Attenburrow MEJ et al. - Psychopharmacology Berl 1996; 126: 50-54

The epidemiology of anxiety disorders - Prevalence and societal costs
Lépine JP, Assistance Publique Hôpitaux de Paris, Service de Psychiatrie, Hôpital Fernand Widal, Paris, France : jean-pierre.lepine@lrb.aphop-paris.fr - J Clin Psychiatry. 2002;63 Suppl 14:4-8 -PMID: 12562112
Anxiety disorders are the most prevalent of psychiatric disorders, yet less than 30% of individuals who suffer from anxiety disorders seek treatment.
Prevalence of anxiety disorders is difficult to pinpoint since even small changes in diagnostic criteria, interview tools or study methodology affect results.
Analyses of the largest prevalence studies of psychiatric illnesses in the United States find that anxiety disorders afflict 15.7 million people in the United States each year and 30 million people in the United States at some point in their lives.
Currently, the European Study of Epidemiology of Mental Disorders and the World Health Organization World Mental Health 2000 studies are underway.
These studies, which share a similar methodology, will facilitate future worldwide comparisons of the prevalence of anxiety disorders.
Anxiety disorders impose high individual and social burden, tend to be chronic and can be as disabling as somatic disorders.
Compared with those who have other psychiatric disorders, people with anxiety disorders are high care utilizers who present to general practitioners more frequently than to psychiatric professionals, placing a strain upon the health care system.
The economic costs of anxiety disorders include psychiatric, nonpsychiatric and emergency care; hospitalization; prescription drugs; reduced productivity; absenteeism from work; and suicide.
Cfr. : http://www.ncbi.nlm.nih.gov/pubmed/12562112?ordinalpos=1&itool=EntrezSystem2.PEntrez.Pubmed.Pubmed_ResultsPanel.Pubmed_Single
ItemSupl.Pubmed_Discovery_RA&linkpos=4&log$=relatedreviews&logdbfrom=pubmed

The epidemiology of chronic fatigue in San Francisco
Steele L, Dobbins JG, Fukuda K et al. - Am J Med 1998; 105: 83S-90S

The epidemiology of chronic fatigue syndrome
Wessely S - Epidemiol Rev 1995; 17: 139-151

The epidemiology of fatigue and depression - A French primary-care study
Fuhrer R, Wessely S - Psychol Med 1995; 25: 895-905

The existence of a fatigue syndrome after glandular fever
White PD, Thomas JM, Amess J et al. - Psychol Med 1995; 25: 907-916

The family response questionnaire - A new scale to assess the responses of family members to people with chronic fatigue syndrome
Cordingley L, Wearden A, Appleby L, Fisher L - J Psychosom Res 2001; 51: 417-424

The fibromyalgia syndrome as a manifestation of neuroticism ?
P. Netter & J. Hennig, Department of Psychology, University of Giessen, Germany : petra.netter@psychol-uni-giessen.de - Zeitschrift fur Rheumatologie 1998;57 Suppl 2():105-8
After elucidating the components and theory of neuroticism (N) as well as of psychosomatic complaints and their relationships to personality dimensions and to psychosomatic diseases, comparisons are performed between patients suffering from fibromyalgia syndrome (FMS) or related pain diseases with healthy subjects scoring high on personality dimensions related to neuroticism.
FMS and pain patients score high on depression, anxiety and experience of stress although questionnaire scores on depression are higher in subjects not exhibiting somatic features of the disease.
High subjective pain sensitivity and low thresholds for pain perception are also common features in high N subjects and FMS patients.
On the endocrinological level cortisol responses to challenge tests with CRH as well as prolactin responses to TRH are higher in FMS patients than in high N healthy subjects indicating an endocrinological difference.
A common feature, however, is the lack of adaptability in the two groups, since neurotics are in particular characterized by a low capacity to shift their behavior from one state to the other (waking-sleeping, working-relaxing), to re-adapt to baseline levels after endocrinological or physiological stress responses or to adjust to conditions of shift work.
This is reflected by chronobiological disturbances in FMS patients and could also explain their maintainance of pain perception, because they are incapable of correcting conditioned pain-producing muscle tension.
Cfr. : http://www.websciences.org/cftemplate/NAPS/archives/indiv.cfm?ID=19991043

The global burden of disease - A comprehensive assessment of mortality and disability from diseases, injuries and risk factors in 1990 and projected to 2020
Murray CJL, Lopez AD (editors) - Cambridge, MA : Harvard University Press, 1996

The head-up tilt test with haemodynamic instability score in diagnosing chronic fatigue syndrome
Naschitz JE, Rosner I, Rozenbaum M, Naschitz S, Musafia-Priselac R, Shaviv N, Fields M, Isseroff H, Zuckerman E, Yeshurun D, Sabo E, Department of Internal Medicine A, Bnai Zion Medical Center, Haifa, Israel : Naschitz@tx.technion.ac.il - QJM. 2003 Feb;96(2):133-42 - PMID: 12589011
Background - Studying patients with chronic fatigue syndrome (CFS), we have developed a method that uses a head-up tilt test (HUTT) to estimate BP and HR instability during tilt, expressed as a 'haemodynamic instability score' (HIS).
Aim - To assess HIS sensitivity and specificity in the diagnosis of CFS.
Design - Prospective controlled study.
Methods - Patients with CFS (n=40), non-CFS chronic fatigue (n=73), fibromyalgia (n=41), neurally mediated syncope (n=58), generalized anxiety disorder (n=28), familial Mediterranean fever (n=50), arterial hypertension (n=28) and healthy subjects (n=59) were evaluated with a standardized head-up tilt test (HUTT).
The HIS was calculated from blood pressure (BP) and heart rate (HR) changes during the HUTT.
Results - The tilt was prematurely terminated in 22% of CFS patients when postural symptoms occurred and the HIS could not be calculated.
In the remainder, the median(IQR) HIS values were : CFS +2.14(4.67), non-CFS fatigue -3.98(5.35), fibromyalgia -2.81(2.62), syncope -3.7(4.36), generalized anxiety disorder -0.21(6.05), healthy controls -2.66(3.14), FMF -5.09(6.41), hypertensives -5.35(2.74) (p<0.0001 vs. CFS in all groups, except for anxiety disorder, p=NS).
The sensitivity for CFS at HIS >-0.98 cut-off was 90.3% and the overall specificity was 84.5%.
Discussion - There is a particular dysautonomia in CFS that differs from dysautonomia in other disorders, characterized by HIS >-0.98.
The HIS can reinforce the clinician's diagnosis by providing objective criteria for the assessment of CFS, which until now, could only be subjectively inferred.
Cfr. : http://www.ncbi.nlm.nih.gov/pubmed/12589011
Also read the comments on this article :
- The head-up tilt test for diagnosing chronic fatigue syndrome
Ghosh AK, Ghosh K - QJM. 2003 May;96(5):379-80 - PMID: 12702788
Cfr. : http://www.ncbi.nlm.nih.gov/pubmed/12702788?itool=EntrezSystem2.PEntrez.Pubmed.Pubmed_ResultsPanel.Pubmed_RVAbstract
- Assessing chronic fatigue
Baschetti R - QJM. 2003 Jun;96(6):454 - PMID: 12788966
Cfr. : http://www.ncbi.nlm.nih.gov/pubmed/12788966?itool=EntrezSystem2.PEntrez.Pubmed.Pubmed_ResultsPanel.Pubmed_RVAbstract

The HPA axis and the genesis of chronic fatigue syndrome
Cleare AJ, Section of Neurobiology of Mood Disorders, Division of Psychological Medicine, The Institute of Psychiatry, London, SE5 8AF, UK : a.cleare@iop.kcl.ac.uk - Trends Endocrinol Metab. 2004 Mar;15(2):55-9 - PMID: 15036250
Many studies of patients with long-standing chronic fatigue syndrome (CFS) have found alterations to the hypothalamo-pituitary-adrenal (HPA) axis, including mild hypocortisolism, heightened negative feedback and blunted responses to challenge.
However, recent prospective studies of high-risk cohorts suggest that there are no HPA axis changes present during the early stages of the genesis of fatiguing illnesses.
Moreover, HPA axis changes can be reversed by modifying behavioural features of the illness, such as inactivity, deconditioning and sleep disturbance.
Nevertheless, raising levels of cortisol pharmacologically can temporarily alleviate symptoms of fatigue.
This article presents the case that there is no specific change to the HPA axis in CFS and that the observed changes are of multifactorial aetiology, with some factors occurring as a consequence of the illness.
Nevertheless, the HPA axis might play a role in exacerbating or perpetuating symptoms late on in the course of the illness.
Cfr. : http://www.ncbi.nlm.nih.gov/pubmed/15036250

The hypothalamic-pituitary-adrenal stress axis in fibromyalgia and chronic fatigue syndrome
Crofford LJ, Division of Rheumatology, University of Michigan, Ann Arbor 48109-0680, USA : crofford@umich.edu - Z Rheumatol. 1998;57 Suppl 2:67-71 - PMID: 10025087
HPA axis abnormalities in FM, CFS and other stress-related disorders must be placed in a broad clinical context.
We know that interventions providing symptomatic improvement in patients with FM and CFS can directly or indirectly affect the HPA axis.
These interventions include exercise, tricyclic anti-depressants and serotonin reuptake inhibitors.
There is little direct information as to how the specific HPA axis perturbations seen in FM can be related to the major symptomatic manifestations of pain, fatigue, sleep disturbance and psychological distress.
Since many of these somatic and psychological symptoms are present in other syndromes that exhibit HPA axis disturbances, it seems reasonable to suggest that there may be some relationship between basal and dynamic function of the HPA axis and clinical manifestations of FM and CFS.
Cfr. : http://www.ncbi.nlm.nih.gov/pubmed/10025087?ordinalpos=1&itool=EntrezSystem2.PEntrez.Pubmed.Pubmed_ResultsPanel.Pubmed_Single
ItemSupl.Pubmed_Discovery_RA&linkpos=1&log$=relatedreviews&logdbfrom=pubmed

The hypothalamo-pituitary-adrenal axis in chronic fatigue syndrome and fibromyalgia syndrome
Tanriverdi F, Karaca Z, Unluhizarci K, Kelestimur F, Department of Endocrinology, Medical School, Erciyes University, Kayseri, Turkey - Stress. 2007 Mar;10(1):13-25 - PMID: 17454963
The hypothalamo-pituitary-adrenal (HPA) axis plays a major role in the regulation of responses to stress.
Human stress-related disorders such as chronic fatigue syndrome (CFS), fibromyalgia syndrome (FMS), chronic pelvic pain and post-traumatic stress disorder are characterized by alterations in HPA axis activity.
However, the role of the HPA axis alterations in these stress-related disorders is not clear.
Most studies have shown that the HPA axis is underactive in the stress-related disorders, but contradictory results have also been reported, which may be due to the patients selected for the study, the methods used for the investigation of the HPA axis, the stage of the syndrome when the tests have been done and the interpretation of the results.
There is no structural abnormality in the endocrine organs which comprise the HPA axis, thus it seems that hypocortisolemia found in the patients with stress-related disorder is functional.
It may be also an adaptive response of the body to chronic stress.
In this review, tests used in the assessment of HPA axis function and the HPA axis alterations found in CFS and FMS are discussed in detail.
Cfr. : http://www.ncbi.nlm.nih.gov/pubmed/17454963

The impact of catastrophic beliefs on functioning in chronic fatigue syndrome
Petrie K, Moss-Morriss R, Weinman J - J Psychosom Res 1995; 39: 31-37

The low dose ACTH test in chronic fatigue syndrome and in health
Scott LV, Medbak S, Dinan TG - Clin Endocrinol 1998; 48: 733-737

The measurement of fatigue in patients with multiple sclerosis - A multidimensional comparison with patients with chronic fatigue syndrome and healthy subjects
Vercoulen JH, Hommes OR, Swanink CM et al. - Arch Neurol 1996; 53: 642-649

The mental health of patients with a chief complaint of chronic fatigue - A prospective evaluation and follow-up
Manu P, Matthews DA, Lane TJ, Division of General Medicine, University of Connecticut Health Center, Farmington 06032 - Arch Intern Med. 1988 Oct;148(10):2213-7 - PMID: 3178379
To determine the psychiatric morbidity of patients complaining of chronic fatigue, we undertook a prospective evaluation of 100 adults (65 women and 35 men; mean age, 41 years; and mean duration of chronic fatigue, 13 years).
The study was conducted in an internal medicine outpatient clinic.
In addition to a comprehensive medical evaluation, the patients were administered the 260-item Diagnostic Interview Schedule, a highly structured instrument that enabled the physician-interviewer to make accurate psychiatric diagnoses.
A thorough follow-up examination was given an average of 8.4 months later.
Sixty-six patients had one or more psychiatric disorders that were considered a major cause of their chronic fatigue (mood disorder, 47 patients; somatization disorder, 15 patients; and anxiety disorder, nine patients).
Five patients had medical conditions that were considered a major cause of their fatigue.
The complaint of chronic fatigue remained unexplained in 31 patients.
In this prospective study, two thirds of cases of chronic fatigue appeared to be caused by psychiatric disorders.
A thorough evaluation of the mental health of patients complaining of chronic fatigue could therefore provide pharmacologic and psychotherapeutic approaches and avoid unnecessary and costly medical investigations and therapies.
Cfr. : http://www.ncbi.nlm.nih.gov/pubmed/3178379
Also read the comment on this article :
Chronic fatigue - Psyche or sleep ?
[No authors listed] - Arch Intern Med. 1990 May;150(5):1116, 1118, 1121 - PMID: 2331192
Cfr. : http://www.ncbi.nlm.nih.gov/pubmed/2331192?ordinalpos=1&itool=EntrezSystem2.PEntrez.Pubmed.Pubmed_ResultsPanel.Pubmed_Dis
coveryPanel.Pubmed_RVAbstractPlus

The natural history of concurrent sick building syndrome and chronic fatigue syndrome
Chester AC, Levine PH - J Psychiat Res 1997; 31: 51-57

The nature of chronic fatigue
DH Streeten - JAMA 1998;280:1094-1095
Cfr. : http://www.ncbi.nlm.nih.gov/pubmed/9757860

The neuroendocrinology of chronic fatigue syndrome
Cleare AJ, Section of Neurobiology of Mood Disorders, Division of Psychological Medicine, The Institute of Psychiatry, London SE5 8AZ, United Kingdom : a.cleare@iop.kcl.ac.uk - Endocr Rev. 2003 Apr;24(2):236-52 - PMID: 12700181
Chronic fatigue syndrome (CFS) is a common and disabling problem; although most likely of biopsychosocial origin, the nature of the pathophysiological components remains unclear.
There has been a wealth of interest in the endocrinology of this condition, which will be reviewed in this article.
Most studied has been the hypothalamic-pituitary-adrenal (HPA) axis; although the quality of many studies is poor, the overall balance of evidence points to reduced cortisol output in at least some patients, with some evidence that this is linked to symptom production or persistence.
There is evidence for heightened negative feedback and glucocorticoid receptor function and for impaired ACTH and cortisol responses to a variety of challenges.
However, there is no evidence for a specific or uniform dysfunction of the HPA axis.
Given the many factors that may impinge on the HPA axis in CFS, such as inactivity, sleep disturbance, psychiatric comorbidity, medication and ongoing stress, it seems likely that HPA axis disturbance is heterogeneous and of multifactorial etiology in CFS.
Studies assessing GH, dehydroepiandrostenedione and its sulfate, melatonin, leptin and neuroendocrine-monoamine interactions are also reviewed.
There is some evidence from these studies to suggest alterations of dehydroepiandrostenedione sulfate function and abnormal serotonin function in CFS, but whether these changes are of functional importance remains unclear.
To obtain a clearer assessment of the etiological and pathophysiological relevance of endocrine changes in CFS, it is suggested that more prospective cohort studies be undertaken in groups at high risk for CFS, that patients with CFS are followed up into recovery and that multidimensional assessments are undertaken to unravel the influence of the various confounding factors on the observed endocrine changes in CFS.
Cfr. : http://www.ncbi.nlm.nih.gov/pubmed/12700181

The neuropsychiatry of chronic fatigue syndrome
Wessely S - Ciba Found Symp 1993; 173: 212-229

The Night Side - Chronic Fatigue Syndrome and the Illness Experience
Michael Loudon - JAMA. 1997;278(20):1709
Cfr. : http://jama.ama-assn.org/cgi/reprint/278/20/1709

The prevalence and morbidity of chronic fatigue and chronic fatigue syndrome - A prospective primary care study
Wessely S, Chalder T, Hirsch S, Wallace P, Wright D - Am J Public Health 1997; 87: 1449-1455
Cfr. : http://www.ncbi.nlm.nih.gov/pmc/articles/PMC1380968/

The prevalence of chronic fatiguing illnesses among adolescents in the United States
Dobbins JG, Randall B, Reyes M et al. - J Chronic Fatigue Syndr 1997; 3: 15-27

The prevalence of psychiatric morbidity - OPCS survey of psychiatric morbidity in Great Britain
Mason P, Wilkinson G - Br J Psychiatry 1996; 168: 1-3

The prognosis of chronic fatigue and chronic fatigue syndrome - A systematic review
Joyce J, Hotopf M, Wessely S - QJM 1997; 90: 223-233

The psychiatric status of patients with the chronic fatigue syndrome
Hickie, I., Lloyd, A., Wakefield, D. & Parker, G. (1990) - British Journal of Psychiatry, 156, 534-540
Cfr. : http://www.ncbi.nlm.nih.gov/pubmed/2386862

Lees verder : Deel XI



08-04-2010 om 23:14 geschreven door Jules
0 1 2 3 4 5 - Gemiddelde waardering: 0/5 - (0 Stemmen)
Tags:chronic fatigue syndrome, fbromyalgia, fibromyalgie, FM, M.E./CFS, ME/CFS, Myalgische Encefalomyelitis (M.E.), psychiater, psychiatrist, psychological, psycholoog



M.E. (cvs) - Richtlijnen voor psychiaters - Deel XI
M.E. (cvs) – Richtlijnen voor psychiaters
Deel XI

The quality and accessibility of Australian depression sites on the World Wide Web
Griffiths KM, Christensen H - Med J Aust 2002; 176 Suppl: S97-S104

The relationship between fatigue, psychological and immunological variables in acute infectious illness
Bennett BK, Hickie IB, Vollmer-Conna US et al. - Aust N Z J Psychiatry 1998; 32: 180-186

The relationship between fatigue, psychological and immunological variables in acute infectious illness
Bennett BK, Hickie IB, Vollmer-Conna US et al. - Aust N Z J Psychiatry 1998; 32: 180-186
Cfr. : http://informahealthcare.com/doi/abs/10.3109/00048679809062727?cookieSet=1&journalCode=anp

The relationship between fibromyalgia and major depressive disorder
Hudson JI, Pope HG - Rheum Dis Clin North Am 1996; 22: 285-303

The relationship between infection and fatigue
White PD - J Psychosom Res 1997; 43: 345-350

The relationship between neurally mediated hypotension and the chronic fatigue syndrome
Bou-Holaigah I, Rowe PC, Kan J, Calkins H, Department of Medicine, Johns Hopkins University School of Medicine, Baltimore, Md, USA - JAMA. 1995 Sep 27;274(12):961-7 - PMID: 7674527
Cfr. :
- http://jama.ama-assn.org/cgi/content/abstract/274/12/961
- http://www.ncbi.nlm.nih.gov/pubmed/7674527

The role of essential fatty acids in chronic fatigue syndrome - A case-controlled study of red-cell membrane essential fatty acids (EFA) and a placebo-controlled treatment study with high dose of EFA
Warren G, McKendrick M, Peet M - Acta Neurol Scand 1999; 99: 112-116

The role of personality in the development and perpetuating of chronic fatigue syndrome
White C, Schweitzer R - J Psychosom Res 2000; 48: 515-524

The role of physical inactivity in the chronic fatigue syndrome
White PD - J Psychosom Res 2000; 49: 283-284

The role of psychiatric disorders in fibromyalgia
McBeth J, Silman Ajm Arthritis Research Campaign Epidemiology Unit, School of Epidemiology and Health Sciences, University of Manchester, Stopford Building, Oxford Road, Manchester M13 9PT, UK . john.mcbeth@fsl.ser.man.ac.uk - Curr Rheumatol Rep. 2001 Apr;3(2):157-64 - PMID: 11286672
The cardinal features of fibromyalgia are chronic widespread pain in the presence of widespread tenderness as measured by multiple tender points.
Despite extensive investigations, the etiology of this syndrome remains unclear.
Increased rates of psychiatric disorders, particularly depressive, anxiety and somatoform disorders, are apparent in clinic populations.
Epidemiologic evidence suggests that this is also true for community subjects.
Depression, generalized psychological distress and other psychological factors have been shown to be associated with the onset and persistence of fibromyalgia symptoms.
However, the bodily processes through which such factors may lead to the onset of fibromyalgia are unclear.
Recent investigations have demonstrated altered stress system responsiveness, most notably the hypothalamic-pituitary-adrenal stress axis, in patients with fibromyalgia.
These findings and one promising avenue for investigating the interaction between psychological and biological factors in the onset of chronic pain syndromes including fibromyalgia, are discussed.
Cfr. : http://www.ncbi.nlm.nih.gov/pubmed/11286672

The roles of orthostatic hypotension, orthostatic tachycardia, and subnormal erythrocyte volume in the pathogenesis of the chronic fatigue syndrome
Streeten DH, Thomas D, Bell DS, Department of Medicine, State University of New York Health Science Center, Syracuse 13210, USA - Am J Med Sci. 2000 Jul;320(1):1-8 - PMID: 10910366
Background - Orthostatic hypotension during upright tilt is an important physical disorder in patients with chronic fatigue syndrome.
We have tested its occurrence during prolonged standing, whether it is correctable and whether reduced circulating erythrocyte volume is present.
Methods - Fifteen patients were randomly selected from a large population of patients with chronic fatigue syndrome, studied and observed for several years (by DSB).
Blood pressure (BP) and heart rate (HR) measured with Dinamap every minute for 30 minutes supine and 60 minutes standing were compared with these findings in 15 healthy age- and gender-matched control subjects and later during lower body compression with military antishock trousers (MAST).
Plasma catecholamines and circulating erythrocyte and plasma volumes were also measured by isotopic dilution methods.
Results - Abnormal findings in the patients included excessive orthostatic reductions in systolic (P < 0.001) and diastolic BP (P < 0.001) and excessive orthostatic tachycardia (P < 0.01), together with presyncopal symptoms in 11 of the 15 patients and in none of the control subjects after standing for 60 min.
Lower body compression with the MAST restored all orthostatic measurements to normal and overcame presyncopal symptoms within 10 min.
Circulating erythrocyte but not plasma volumes were subnormal in the 12 women (P < 0.01) and plasma norepinephrine concentration rose excessively after standing for 10 min.
Conclusion - Delayed orthostatic hypotension and/or tachycardia caused by excessive gravitational venous pooling, which is correctable with external lower-body compression, together with subnormal circulating erythrocyte volume, are very frequent, although not invariably demonstrable, findings in moderate to severe chronic fatigue syndrome.
When present, they may be involved in its pathogenesis.
Cfr. : http://www.ncbi.nlm.nih.gov/pubmed/10910366

The Sickness of War
Thomas M. Walshe, MD - Published in Journal Watch Neurology October 6, 2005 (covering Ann Intern Med 2005 Jun 7; 142:881-90)
Questionnaire studies aimed at identifying causes of illness in military personnel deployed during the 1991 Gulf War have provided no clear evidence of specific causes...
Cfr. : http://neurology.jwatch.org/cgi/content/citation/2005/1006/9

The Structured Clinical Interview for DSM-III-R (SCID) – I. - History, rationale and description
Spitzer RL, Williams JB, Gibbon M, First MB, Department of Psychiatry, Columbia University, New York, NY - Arch Gen Psychiatry. 1992 Aug;49(8):624-9 - PMID: 1637252
The history, rationale and development of the Structured Clinical Interview for DSM-III-R (SCID) is described.
The SCID is a semistructured interview for making the major Axis I DSM-III-R diagnoses.
It is administered by a clinician and includes an introductory overview followed by nine modules, seven of which represent the major axis I diagnostic classes.
Because of its modular construction, it can be adapted for use in studies in which particular diagnoses are not of interest.
Using a decision tree approach, the SCID guides the clinician in testing diagnostic hypotheses as the interview is conducted.
The output of the SCID is a record of the presence or absence of each of the disorders being considered, for current episode (past month) and for lifetime occurrence.
Cfr. : http://www.ncbi.nlm.nih.gov/pubmed/1637252

The Structured Clinical Interview for DSM-III-R (SCID) – II. - Multisite test-retest reliability
Williams JB, Gibbon M, First MB, Spitzer RL, Davies M, Borus J, Howes MJ, Kane J, Pope HG Jr, Rounsaville B et al., Department of Psychiatry, Columbia University, New York, NY. - Arch Gen Psychiatry. 1992 Aug;49(8):630-6 - PMID: 1637253
A test-retest reliability study of the Structured Clinical Interview for DSM-III-R was conducted on 592 subjects in four patient and two nonpatient sites in this country as well as one patient site in Germany.
For most of the major categories, kappa s for current and lifetime diagnoses in the patient samples were above .60, with an overall weighted kappa of .61 for current and .68 for lifetime diagnoses.
For the nonpatients, however, agreement was considerably lower, with a mean kappa of .37 for current and .51 for lifetime diagnoses.
These values for the patient and nonpatient samples are roughly comparable to those obtained with other structured diagnostic instruments.
Sources of diagnostic disagreement, such as inadequate training of interviewers, information variance and low base rates for many disorders, are discussed.
Cfr. : http://www.ncbi.nlm.nih.gov/pubmed/1637253?ordinalpos=1&itool=EntrezSystem2.PEntrez.Pubmed.Pubmed_ResultsPanel.Pubmed_Single
ItemSupl.Pubmed_Discovery_RA&linkpos=1&log$=relatedarticles&logdbfrom=pubmed

The symptoms and signs of upper airway resistance syndrome - A link to the functional somatic syndromes
Gold Avram R. (1) ; Dipalo Francis (1) ; Gold Morris S. (2) ; O'Hearn Daniel (1) - (1) Division of Pulmonary/Critical Care Medicine, SUNY-Stony Brook, School of Medicine, DVA Medical Center, Northport, NY, Etats-Unis - (2) Biostatistics and Data Management, Novartis Consumer Health, Summit, NJ, Etats-Unis - Chest 2003, vol. 123, no1, pp. 87-95 - American College of Chest Physicians, Northbrook, IL, Etats-Unis (1970)
Study objectives - The functional somatic syndromes are associated with a variety of symptoms/ signs of uncertain etiology.
We determined the prevalence of several of those symptoms/signs in patients with sleep-disordered breathing and examined the relationship between the prevalence of the symptoms/signs and the severity of sleep-disordered breathing.
Design - A descriptive study without intervention.
Setting - A university sleep-disorders center located in a suburban setting.
Patients or participants : three groups of 25 consecutively collected patients with sleep-disordered breathing.
Groups varied in their apnea hypopnea indexes (AHIs) as follows : upper airway resistance syndrome (UARS) [AHI < 10/h), mild-to-moderate obstructive sleep apnea/ hypopnea (OSA/H) [AHI ≥ 10 to < 40/h) and moderate-to-severe OSA/H (AHI ≥ 40/h).
Measurements and results - Patients underwent comprehensive medical histories, physical examinations and full-night polysomnography.
The diagnosis of UARS included quantitative measurement of inspiratory airflow and inspiratory effort with demonstration of inspiratory flow limitation.
The percentage of women among the patients with sleep-disordered breathing (p = 0.001) and the prevalence of sleep-onset insomnia (p = 0.04), headaches (p = 0.01), irritable bowel syndrome (p = 0.01) and alpha-delta sleep (p = 0.01) was correlated with decreasing severity of AHI group.
Conclusions - We conclude that patients with UARS, mild-to-moderate OSA/H and moderate-to-severe OSA/H differ in their presenting symptoms/signs.
The symptoms/signs of UARS closely resemble those of the functional somatic syndromes.
Cfr. : http://cat.inist.fr/?aModele=afficheN&cpsidt=14474218

The symptoms of chronic fatigue syndrome are related to abnormal ion channel function
Chaudhuri A, Watson WS, Pearn J et al. - Med Hypotheses 2000; 54: 59-63

The temporal stability and co-morbidity of prolonged fatigue - A longitudinal study in primary care
Hickie I, Koschera A, Hadzi-Pavlovic D et al. - Psychol Med 1999; 29: 855-861

The use of a symptom "self-report" inventory to evaluate the acceptability and efficacy of a walking program for patients suffering with chronic fatigue syndrome
Coutts R, Weatherby R, Davie A - J Psychosom Res 2001; 51: 425-429

The validity and reliability of the fatigue syndrome that follows glandular fever
White PD, Grover SA, Kangro HO et al. - Psychol Med 1995; 25: 917-924

Thirteen-year follow-up of children and adolescents with chronic fatigue syndrome
Bell DS, Jordan K, Robinson M, Primary Care Pediatrics, Lyndonville, New York, USA - Pediatrics. 2001 May;107(5):994-8 - PMID: 11331676
Objective - To describe the educational, social, and symptomatic outcome of children and adolescents with chronic fatigue syndrome 13 years after illness onset.
Methods - Between January 1984 and December 1987, 46 children and adolescents developed an illness suggestive of chronic fatigue syndrome.
Follow-up questionnaires were obtained from 35 participants an average of 13 years after illness onset.
Data were obtained concerning subsequent medical diagnoses, amount of school missed, presence and severity of current symptoms and subjective assessment of degree of illness resolution.
Results - Of the 35 participants, 24 were female (68.6%) and 11 were male (31.4%).
Average age at illness onset was 12.1 years.
Eight participants (22.9%) had an acute onset of symptoms, 27 (77.1%) had a gradual onset.
No participant received an alternative medical diagnosis that could have explained the symptom complex between illness onset and follow-up.
Thirteen participants (37.1%) considered themselves resolved of illness at follow-up; 15 participants (42.9%) considered themselves well but not resolved; 4 (11.4%) considered themselves chronically ill; and 3 (8.6%) considered themselves more ill than during the early years of illness.
Correlation with the Medical Outcomes Study Short Form Health Survey was good for current level of symptoms and degree of recovery.
Eight participants (22.9%) missed >2 years of school and 5 of these were still ill at follow-up.
Amount of school missed correlated with both illness severity at follow-up and perceived social impact of the illness.
Conclusions - These data demonstrate the presence of an illness consistent with the current definition of chronic fatigue syndrome.
Eighty percent of children and adolescents affected had a satisfactory outcome from their fatiguing illness, although the majority of these participants had mild to moderate persisting symptoms.
Twenty percent of participants remain ill with significant symptoms and activity limitation 13 years after illness onset.
Chronic fatigue syndrome in children and adolescents may result in persistent somatic symptoms and disability in a minority of those affected.
Cfr. : http://www.ncbi.nlm.nih.gov/pubmed/11331676

Thoroughly modern worries - The relationship of worries about modernity to reported symptoms, health and medical care utlization
Petrie KJ, Sivertsen B, Hysing M et al. - J Psychosom Res 2001; 51: 295-401

Time for Healing - Relaxation for mind and body
Catherine Regan, Ph.D. - Bull Publishing
Catherine Regan, Ph.D., is a clinical psychologist whose work includes a broad range of psychotherapy and behavioral medicine interventions.
She lives and works in San Francisco, CA.
'Time for Healing' includes two 30-minute relaxation exercises with soft background music and the voice of Catherine Regan.
They are meant to release tension, achieve deep muscular relaxation and guide listeners toward heightened self-awareness.
Widely used in conjunction with our chronic conditions books.
Now available in CD format.
Cfr. : http://www.bullpub.com/healing.html

To exercise or not to exercise in chronic fatigue syndrome ?
Garry C Scroop and Richard B Burnet - Ellie Stein and Christine Hunter - Andrew R Lloyd - Med J Aust 2004; 181 (10): 578-580
Cfr. : http://www.mja.com.au/public/issues/181_10_151104/letters_151104-6.html

To exercise or not to exercise in chronic fatigue syndrome ? - No longer a question
Andrew R Lloyd - Med J Aust 2004; 180 (9): 437-438
Cfr. : http://www.mja.com.au/public/issues/180_09_030504/llo10096_fm.html

Traditional Chinese Medicine for Chronic Fatigue Syndrome
Rui Chen1,2, Junji Moriya2, Jun-ichi Yamakawa2, Takashi Takahashi2 and Tsugiyasu Kanda2 - 1Department of Traditional Chinese Medicine, Union Hospital Affiliated to Huazhong University of Science and Technology, Wuhan, China and 2Department of General Medicine, Kanazawa Medical University, Ishikawa, Japan - Evid Based Complement Alternat Med 2008
More and more patients have been diagnosed as having chronic fatigue syndrome (CFS) in recent years.
Western drug use for this syndrome is often associated with many side-effects and little clinical benefit.
As an alternative medicine, traditional Chinese medicine (TCM) has provided some evidences based upon ancient texts and recent studies, not only to offer clinical benefit but also offer insights into their mechanisms of action.
It has perceived advantages such as being natural, effective and safe to ameliorate symptoms of CFS such as fatigue, disordered sleep, cognitive handicaps and other complex complaints, although there are some limitations regarding the diagnostic standards and methodology in related clinical or experimental studies.
Modern mechanisms of TCM on CFS mainly focus on adjusting immune dysfunction, regulating abnormal activity in the hypothalamic-pituitary-adrenal (HPA) axis and serving as an antioxidant.
It is vitally important for the further development to establish standards for 'zheng' of CFS, i.e. the different types of CFS pathogenesis in TCM, to perform randomized and controlled trials of TCM on CFS and to make full use of the latest biological, biochemical, molecular and immunological approaches in the experimental design.
Cfr. : http://ecam.oxfordjournals.org/cgi/content/full/nen017

Treating depression - The beyondblue guidelines for treating depression in primary care - "Not so much what you do but that you keep doing it"
Ellis PM, Smith DA, Beyond blue, the national depression initiative - Department of Psychological Medicine, Wellington School of Medicine and Health Sciences, University of Otago, PO Box 7343, Wellington South, New Zealand : ellis@wnmeds.ac.nz - Med J Aust. 2002 May 20;176 Suppl:S77-83 - PMID: 12065002
1/ Most people with depression will be treated in general practice, either by the GP alone or (for more serious depression) in partnership with specialist mental health services.
2/ Treatment plans should always be based on thorough assessment, including the type, severity and duration of the depressive episode and any stressors that contributed to the episode.
3/ For mild and moderate depression, meta-analysis shows there is little difference in relative effectiveness of treatments and continuation of therapy is more important than initial treatment choice.
4/ The best outcomes are likely when a good therapeutic alliance is formed between a healthcare professional and the patient and adequate treatment is provided over a long enough period.
For pharmacological interventions, treatment should continue for : at least one year for a first episode of depression and at least two years for repeated episodes or where there are other risk factors for relapse.
Cfr. : http://www.ncbi.nlm.nih.gov/pubmed/12065002?dopt=Abstract
Also read the comment on this article :
How long should drug treatment of depression last ?
Fava GA, Ruini C, Tossani E - Med J Aust. 2003 May 19;178(10):526; author reply 526-7 - PMID: 12741948
Cfr. : http://www.ncbi.nlm.nih.gov/pubmed/12741948?itool=EntrezSystem2.PEntrez.Pubmed.Pubmed_ResultsPanel.Pubmed_RVAbstract

Treatment for Chronic Fatigue Syndrome
Baschetti et al. - Arch Intern Med 1998;158:2266-2267
Cfr. : http://archinte.ama-assn.org/cgi/content/full/158/20/2266

Treatment of common mental disorders in Australian general practice
Hickie IB, Davenport TA, Naismith S et al. - Med J Aust 2001; 175 Suppl Jul 16: S25-S30

Treatment options and patient perspectives in the management of fibromyalgia - Future trends
Lawson K, Biomedical Research Centre, Sheffield Hallam University, Faculty of Health and Wellbeing, Sheffield, UK - Neuropsychiatr Dis Treat. 2008 Dec;4(6):1059-71 - PMID: 19337451
Fibromyalgia (FM) is a common, complex and difficult to treat chronic widespread pain disorder, which usually requires a multidisciplinary approach using both pharmacological and non-pharmacological (education and exercise) interventions.
It is a condition of heightened generalized sensitization to sensory input presenting as a complex of symptoms including pain, sleep dysfunction and fatigue, where the pathophysiology could include dysfunction of the central nervous system pain modulatory systems, dysfunction of the neuroendocrine system and dysautonomia.
A cyclic model of the pathophysiological processes is compatible with the interrelationship of primary symptoms and the array of postulated triggers associated with FM.
Many of the molecular targets of current and emerging drugs used to treat FM have been focused to the management of discrete symptoms rather than the condition.
Recently, drugs (eg, pregabalin, duloxetine, milnacipran, sodium oxybate) have been identified that demonstrate a multidimensional efficacy in this condition.
Although the complexity of FM suggests that monotherapy, non-pharmacological or pharmacological, will not adequately address the condition, the outcomes from recent clinical trials are providing important clues for treatment guidelines, improved diagnosis, and condition-focused therapies.
Cfr. : http://www.ncbi.nlm.nih.gov/pubmed/19337451?ordinalpos=1&itool=EntrezSystem2.PEntrez.Pubmed.Pubmed_ResultsPanel.Pubmed_Single
ItemSupl.Pubmed_Discovery_PMC&linkpos=1&log$=citedinpmcarticles&logdbfrom=pub
med

Unexplained suffering in the aftermath of war
Anthony L. Komaroff - Annals 2005 142: 938-939
In 1990, military forces from Iraq invaded and occupied Kuwait and massed at the Saudi Arabia border.
Early in 1991, an international alliance led by the United States attacked Iraqi forces and rapidly drove them back into Iraq.
More than 500 000 U.S. personnel were involved in the Gulf War military action.
Approximately 300 were killed and 500 were wounded—remarkably low numbers for a force of that size.
But the end of hostilities was not the end of the story.
By the end of 1991, many Gulf War veterans felt unwell.
They reported various persistent and debilitating symptoms.
Both the U.S. Department of Defense and the U.S. Department of Veterans Affairs created registries of ailing combatants from the Gulf War.
The most commonly reported symptoms were fatigue, rashes, headache, muscle and joint pain and memory impairment (1, 2).
Disability claims mounted. By 2001, nearly 20% of personnel deployed to the Gulf War were receiving some form of disability compensation (3).
Was the Gulf War, in fact, associated with an unusual burden of chronic multisymptom reports ?
Data from the registries could not answer that question, since the individuals in the registries were self-selected. Therefore, the U.S. Department of Veterans Affairs initiated several large population-based studies.
The studies—conducted in the United States (4, 5), the United Kingdom (6, 7), Canada (8), and Denmark (9)—shared certain features .../...
Cfr. : http://www.annals.org/content/142/11/938.extract

Unique genetic and environmental determinants of prolonged fatigue - A twin study
Hickie I, Kirk K, Martin N, School of Psychiatry, University of New South Wales, Sydney, Australia - Psychol Med. 1999 Mar;29(2):259-68 - PMID: 10218917
Background - Prolonged fatigue syndromes have been proposed as prevalent and disabling forms of distress that occur independently of conventional notions of anxiety and depression.
Methods - To investigate the genetic and environmental antecedents of common forms of psychological and somatic distress, we measured fatigue, anxiety, depression and psychological distress in 1004 normal adult twin pairs (533 monozygotic (MZ), 471 dizygotic (DZ)) over 50 years of age.
Results - Familial aggregation of psychological distress, anxiety and fatigue appeared to be due largely to additive genetic factors (MZ:DZ ratios of 2.12-2.69).
The phenotypic correlations between the psychological measures (distress, anxiety and depression) were moderate (0.67-0.79) and higher than that between fatigue and psychological distress (0.38).
Multivariate genetic modelling revealed a common genetic factor contributing to the development of all the observed phenotypes (though most strongly for the psychological forms), a second independent genetic factor also influenced anxiety and depression and a third independent genetic factor made a major contribution to fatigue alone.
In total, 44% (95% CI 25-60%) of the genetic variance for fatigue was not shared by the other forms of distress.
Similarly, the environmental factor determining psychological distress made negligible contributions to fatigue, which was underpinned largely by its own independent environmental factor.
Conclusion - This study supports the aetiological independence of prolonged fatigue and, therefore, argues strongly for its inclusion in classification systems in psychiatry.
Cfr. : http://www.ncbi.nlm.nih.gov/pubmed/10218917

Upregulation of the 2-5A synthetase/RNase L antiviral pathway associated with chronic fatigue syndrome
Suhadolnik,R.J., Reichenbach,N.L., Hitzges,P., Sobol,R.W., Peterson,D.L., Henry, B, Ablashi,D.V., Muller,W.E., Schroder,H.C. & Carter,W.A. (1994) - Clinical Infectious Diseases, 18 Suppl 1, S96-104

Urinary free cortisol excretion in chronic fatigue syndrome, major depression and in healthy volunteers
Scott,L.V. & Dinan,T.G. (1998) - Journal of Affective Disorders, 47, 49-54

US case definition of chronic fatigue syndrome - Diagnostic and theoretical issues
Jason LA, King CP, Richman JA et al. - J Chronic Fatigue Synd 1999; 5(3/4): 3-33

Use of medications by people with chronic fatigue syndrome and healthy persons - A population-based study of fatiguing illness in Georgia
Boneva RS, Lin JM, Maloney EM, Jones JF, Reeves WC, Centers for Disease Control and Prevention, Atlanta, Georgia 30333, USA : rboneva@cdc.gov - Health Qual Life Outcomes. 2009 Jul 20;7:67 - PMID: 19619330
Background - Chronic fatigue syndrome (CFS) is a debilitating condition of unknown etiology and no definitive pharmacotherapy.
Patients are usually prescribed symptomatic treatment or self-medicate.
We evaluated prescription and non-prescription drug use among persons with CFS in Georgia and compared it to that in non-fatigued Well controls and also to chronically Unwell individuals not fully meeting criteria for CFS.
Methods - A population-based, case-control study. To identify persons with possible CFS-like illness and controls, we conducted a random-digit dialing telephone screening of 19,807 Georgia residents, followed by a detailed telephone interview of 5,630 to identify subjects with CFS-like illness, other chronically Unwell, and Well subjects. All those with CFS-like illness (n = 469), a random sample of chronically Unwell subjects (n = 505) and Well individuals (n = 641) who were age-, sex-, race- and geographically matched to those with CFS-like illness were invited for a clinical evaluation and 783 participated (48% overall response rate).
Clinical evaluation identified 113 persons with CFS, 264 Unwell subjects with insufficient symptoms for CFS (named ISF) and 124 Well controls; the remaining 280 subjects had exclusionary medical or psychiatric conditions and 2 subjects could not be classified.
Subjects were asked to bring all medications taken in the past 2 weeks to the clinic where a research nurse viewed and recorded the name and the dose of each medication.
Results - More than 90% of persons with CFS used at least one drug or supplement within the preceding two weeks. Among users, people with CFS used an average of 5.8 drugs or supplements, compared to 4.1 by ISF and 3.7 by Well controls. Persons with CFS were significantly more likely to use antidepressants, sedatives, muscle relaxants and anti-acids than either Well controls or the ISF group.
In addition, persons with CFS were significantly more likely to use pain-relievers, anti-histamines and cold/sinus medications than were Well controls.
Conclusion - Medical care providers of patients with chronic fatigue syndrome should be aware of polypharmacy as a problem in such patients and the related potential iatrogenic effects and drug interactions.
Cfr. : http://www.ncbi.nlm.nih.gov/pubmed/19619330?ordinalpos=1&itool=EntrezSystem2.PEntrez.Pubmed.Pubmed_ResultsPanel.Pubmed_Single
ItemSupl.Pubmed_Discovery_RA&linkpos=3&log$=relatedarticles&logdbfrom=pubmed

Variability in diagnostic criteria for chronic fatigue syndrome may result in substantial differences in patterns of symptoms and disability
Leonard A. Jason, Jena Helgerson & Susan R. Torres-Harding, DePaul University - Adam W. Carrico, University of Miami - Renee R. Taylor, University of Illinois - Evaluation & the Health Professions, Vol. 26, No. 1, 3-22 (2003)
Chronic fatigue syndrome (CFS) is an illness that involves severe, prolonged exhaustion as well as neurologic, immunologic and endocrine system pathology.
Because the pathogenesis of CFS has yet to be determined, case definitions have relied on clinical observation in classifying signs and symptoms for diagnosis.
The current investigation examined differences between CFS as defined by Fukuda and colleagues and a set of criteria that has been stipulated for myalgic encephalomyelitis (ME).
Dependent measures included psychiatric comorbidity, symptom frequency, symptom severity and functional impairment.
The ME and Fukuda et al. (1994) CFS criteria were compared with a group having chronic fatigue due to psychiatric reasons.
Significant differences occurred primarily with neurologic, neuropsychiatric, fatigue/weakness and rheumatological symptoms.
These findings suggest that it might be inappropriate to synthesize results from studies of this illness that use different definitions to select study populations.
Cfr. : http://ehp.sagepub.com/cgi/content/abstract/26/1/3

Vascular perturbations in the chronic orthostatic intolerance of the postural orthostatic tachycardia syndrome
Stewart and Weldon
J. Appl. Physiol. 2000;89:1505-1512

Viral serologies in patients with chronic fatigue syndrome
Buchwald D, Ashley RL, Pearlman T et al. - J Med Virol 1996; 50: 25-30

Vo2peak versus Vo2max ? - An important distinction
Sargent C, Scroop GC - Med Sci Sports Exerc 2002; 34: 1215-1216

War syndromes and their evaluation - From the U.S. Civil War to the Persian Gulf War
Hyams KC, Wignall FS, Roswell R - Ann Intern Med 1996;125:398–405

What is chronic fatigue syndrome ? - Heterogeneity within an international multicentre study
Wilson A, Hickie I, Hadzi-Pavlovic D et al. - Aust N Z J Psych 2001; 35: 520-527

What people say about their general practitioners' treatment of anxiety and depression
Andrews G, Carter GL, School of Psychiatry, University of NSW at St Vincent's Hospital, Sydney : gavina@crufad.unsw.edu.au - Med J Aust. 2001 Jul 16;175 Suppl:S48-51 - PMID: 11556437 (erratum in : Med J Aust 2001 Nov 19;175(10):560 & Med J Aust 2002 Jan 21;176(2):69)
Objective - To determine from self-report how often people with anxiety and depressive disorders consult GPs and what treatment they receive.
Design - The study was derived from the 1997 Australian National Survey of Mental Health and Wellbeing.
A probability sample of adults was interviewed to determine how many had which mental disorders, how disabled they were by those disorders and what treatment they had received.
Participants - 10641 adults, a 78% response rate.
Main outcome measures - Prevalence of anxiety and depressive disorders and related disability; frequency of consultations for a mental problem; treatment received.
Results - 13.6% of the population both met criteria for an anxiety or depressive disorder in the 12 months before the survey and, when they suffered from more than one disorder, nominated this as their principal complaint.
They reported some disability in 7 of the previous 28 days, and consulted a GP or other health professional 1.4 times in that period.
Over half did not seek a consultation for a mental health problem at any time during the year, many because they thought they had no need.
Conclusion - Many people who could benefit from treatment for anxiety and depressive disorders are not being reached.
If people were registered with a general practice it would be possible for GPs to take a proactive stance that could result in greater benefit to patients at a lower cost to the health system.
Cfr. : http://www.ncbi.nlm.nih.gov/pubmed/11556437?dopt=Abstract
Also read the comments on this article :
- Mental distress or disorder ?
Harris MF, Penrose-Wall J, School of Community Medicine, University of New South Wales, Sydney - Med J Aust. 2001 Jul 16;175 Suppl:S6-7 - PMID: 11556439
Cfr. : http://www.ncbi.nlm.nih.gov/pubmed/11556439?itool=EntrezSystem2.PEntrez.Pubmed.Pubmed_ResultsPanel.Pubmed_RVAbstract
- Treating depression - Making it better
Ellis PM, Smith DA, Bushnell JA, Wellington School of Medicine and Health Sciences, University of Otago, New Zealand - Med J Aust. 2001 Jul 16;175 Suppl:S8-9 - PMID: 11556440
Cfr. : http://www.ncbi.nlm.nih.gov/pubmed/11556440?itool=EntrezSystem2.PEntrez.Pubmed.Pubmed_ResultsPanel.Pubmed_RVAbstract

When do symptoms become a disease ?
Aronowitz RA - Ann Intern Med 2001; 134 Suppl: 803-808
When do symptoms become a disease ?
Are there rules or norms, currently or in the past, that tell us when a particular collection of largely symptom-based criteria has enough specificity, utility or plausibility to justify the appellation disease ?
The history of numerous symptom-based diagnoses in use today suggests partial answers to these questions.
The 19th-century shift to understanding ill health as a result of specific diseases, increasingly defined more by signs than symptoms, led to a loss of status for illnesses that possessed little clinical or laboratory specificity.
Nevertheless, clinicians then and now have used symptom-based diagnoses.
Some of these diagnoses owe their existence as specific diseases to the norms and practices of an older era much different from our own.
Others have not only thrived but have resisted plausible redefinition done by using more "objective" criteria.
Many strategies, such as response-to-treatment arguments, quantitative methods (for example : factor analysis) and consensus conferences, have been used to find or confer specificity in symptom-based diagnoses.
These strategies are problematic and have generally been used after symptom-based diagnoses have been recognized and defined.
These historical observations emphasize that although biological and clinical factors have set boundaries for which symptoms might plausibly be linked in a disease concept, social influences have largely determined which symptom clusters have become diseases.
Cfr. : http://www.annals.org/content/134/9_Part_2/803.abstract

WHO calls for new pact on health care
Eaton L - BMJ. 2002 Jan 5;324(7328):7 - PMID: 11777786
Cfr. : http://www.ncbi.nlm.nih.gov/pubmed/11777786?dopt=Abstract

Working at the World Health Organization - An international perspective on mental health nursing
Grigg M - Int J Ment Health Nurs. 2003 Dec;12(4):235-6 - PMID: 14750922
Cfr. : http://www.ncbi.nlm.nih.gov/pubmed/14750922?ordinalpos=1&itool=EntrezSystem2.PEntrez.Pubmed.Pubmed_ResultsPanel.Pubmed_Single
ItemSupl.Pubmed_Discovery_RA&linkpos=2&log$=relatedarticles&logdbfrom=pubmed

Written emotional expression produces health benefits in fibromyalgia patients
Joan E. Broderick, PhD, Doerte U. Junghaenel, MA and Joseph E. Schwartz, PhD, from the Department of Psychiatry and Behavioral Sciences, Stony Brook University, Stony Brook, NY (J.E.B., J.E.S.); and the Department of Psychology, Stony Brook University, Stony Brook, NY (D.U.J.) - Address correspondence and reprint requests to : Joan E. Broderick, PhD, Department of Psychiatry and Behavioral Science, Putnam Hall, Stony Brook University, Stony Brook, NY 11794-8790 – E-mail : Joan.Broderick@stonybrook.edu - Psychosomatic Medicine 67:326-334 (2005) - © 2005 American Psychosomatic Society
Cfr. : http://www.psychosomaticmedicine.org/cgi/content/abstract/67/2/326



~
08-04-2010 om 23:13 geschreven door Jules
0 1 2 3 4 5 - Gemiddelde waardering: 0/5 - (0 Stemmen)
Tags:chronic fatigue syndrome, fbromyalgia, fibromyalgie, FM, M.E./CFS, ME/CFS, Myalgische Encefalomyelitis (M.E.), psychiater, psychiatrist, psychological, psycholoog



When do symptoms become a disease ?
In medicine and psychology, a syndrome is the association of several clinically recognizable features, signs (observed by a physician), symptoms (reported by the patient), phenomena or characteristics that often occur together, so that the presence of one feature alerts the physician to the presence of the others. In recent decades, the term has been used outside medicine to refer to a combination of phenomena seen in association.
The term 'syndrome' derives from its Greek roots (σύνδρομος) and means literally "run together", as the features do.
It is most often used to refer to the set of detectable characteristics when the reason that they occur together (the pathophysiology of the syndrome) has not yet been discovered.
A familiar syndrome name often continues to be used even after an underlying cause has been found or when there are a number of different primary causes that all give rise to the same combination of symptoms and signs.
Many syndromes are named after the physicians credited with first reporting the association; these are "eponymous" syndromes (cfr. also the list of eponymous diseases, many of which are referred to as "syndromes").
Otherwise, disease features or presumed causes, as well as references to geography, history or poetry, can lend their names to syndromes.

"Subsyndromal" conditions (or "formes fruste") are those which do not meet full criteria for a diagnosis, for example because the symptoms are fewer or less severe, but which nevertheless can be identified and related to the "full-blown" syndrome.

A culture-bound syndrome is a set of symptoms where there is no evidence of an underlying biological cause and which is only recognized as a "disease" in a particular culture.



When do symptoms become a disease ?
Aronowitz RA - Ann Intern Med 2001; 134 Suppl: 803-808
When do symptoms become a disease ?
Are there rules or norms, currently or in the past, that tell us when a particular collection of largely symptom-based criteria has enough specificity, utility or plausibility to justify the appellation disease ?
The history of numerous symptom-based diagnoses in use today suggests partial answers to these questions.
The 19th-century shift to understanding ill health as a result of specific diseases, increasingly defined more by signs than symptoms, led to a loss of status for illnesses that possessed little clinical or laboratory specificity.
Nevertheless, clinicians then and now have used symptom-based diagnoses.
Some of these diagnoses owe their existence as specific diseases to the norms and practices of an older era much different from our own.
Others have not only thrived but have resisted plausible redefinition done by using more "objective" criteria.
Many strategies, such as response-to-treatment arguments, quantitative methods (for example factor analysis) and consensus conferences, have been used to find or confer specificity in symptom-based diagnoses.
These strategies are problematic and have generally been used after symptom-based diagnoses have been recognized and defined.
These historical observations emphasize that although biological and clinical factors have set boundaries for which symptoms might plausibly be linked in a disease concept, social influences have largely determined which symptom clusters have become diseases.
Cfr. : http://www.annals.org/content/134/9_Part_2/803.abstract



08-04-2010 om 20:30 geschreven door Jules
0 1 2 3 4 5 - Gemiddelde waardering: 0/5 - (0 Stemmen)
Tags:biological factors, clinical factors, criteria, diagnoses, disease, health, illnesses, objective criteria, social influences, symptoms, syndrome


07-04-2010

Burnout
Burnout

Gezondheidsplein.nl
Burnout is een specifieke stressreactie of toestand van overspannenheid die voornamelijk voorkomt bij mensen in sociale of contactuele beroepen zoals het welzijnswerk, de gezondheidszorg, het onderwijs.
Werkende vrouwen en managers hebben er vaker last van dan anderen.
In het algemeen worden bij burnout drie reacties onderscheiden, die niet gelijktijdig hoeven voor te komen : emotionele uitputting, depersonalisatie (het gevoel buiten je eigen lichaam of geest te staan) en verminderde persoonlijke bekwaamheid.
Specifieke symptomen zijn :
Niet meer met plezier naar je werk gaan (als gevolg van vermoeidheid).

Slaapstoornissen.

Te lang en te veel over het werk piekeren.

Niet meer kunnen genieten van dingen.

Geen zin meer in seks.

Chaotisch denken en handelen (niet meer kunnen organiseren)

Hoofd- en nekpijn.

Verlies van eetlust.
Neurotische klachten zoals schuldgevoelens, angsten, depressies of obsessies manifesteren zich meestal in een latere fase.
De risicofactoren voor burnout zijn : hoge werkdruk, slechte werksfeer, beperkte controlemogelijkheden (zoals beslissen over vrije dagen en pauzes) en lage beloning.
Uit onderzoek blijkt dat één op de tien Nederlanders zich 'opgebrand' voelt.
Met name werknemers in het onderwijs en de horeca hebben hier last van.
Daarnaast komt werkstress in het bijzonder voor bij mensen tussen de 35 en 55 jaar.
Er is ook een verband tussen opleiding en werkdruk.
Hoe hoger opgeleid, hoe groter de kans op werkstress.
Cfr. : http://www.gezondheidsplein.nl/aandoeningen/181/

Cfr. ook :
Burn-out - Werken tot je erbij neervalt
Cfr. dit blog dd. 17-12-2009

Een workaholic getuigt : Mijn leven ging kapot
Cfr. dit blog dd. 20-09-2009

Gek op je werk
Cfr. dit blog dd. 19-10-2009



07-04-2010 om 15:37 geschreven door Jules
0 1 2 3 4 5 - Gemiddelde waardering: 5/5 - (1 Stemmen)
Tags:angsten, burn-out, burnout, depersonalisatie, depressie, eetlust, emotionele uitputting, hoofdpijn, nekpijn, obsessies, opgebrand, overspannenheid, piekeren, schuldgevoelens, slaapstoornissen, stress, vermoeidheid, werkdruk, werksfeer, workaholic


06-04-2010

Gepest ? - Zet de juiste stappen
Gepest ? - Zet de juiste stappen
Hendrik Mertens - VDAB.be/magezine, april 2010
Wie getreiterd wordt op het werk, gaat soms door een hel.
Er is een wet die de slachtoffers beschermt, maar er zit een addertje onder het gras : van die bescherming kan je alleen genieten als je je moed bijeenraapt en je klacht op de juiste manier kenbaar maakt.
Dat is gebleken voor het Arbeidshof (arrest van het Arbeidshof van Bergen dd. 28-11-2008 - A.R. nr. 20538).
Na een lange voorgeschiedenis had een arbeider op de dag van zijn terugkeer uit ziekte zijn ontslag gekregen.
Hij werd uitbetaald en mocht niet meer komen werken.
De man liet het daar niet bij.
Hij voerde aan dat zijn problemen het gevolg waren geweest van pesterijen op het werk en eiste voor de rechtbank een morele schadevergoeding van zijn ex-werkgever.
Maar hij ving bot – hoewel zijn dokter schriftelijk getuigde dat de zenuwinzinking van zijn patiënt een gevolg was geweest van pesterijen op het werk.
Doktersbriefje is geen bewijs
Om te beginnen aanvaardden de rechters het attest niet als een bewijs.
De arts kon wel vaststellen dat zijn patiënt depressief was, maar volgens de magistraten kon hij onmogelijk weten wat zich op de arbeidsplaats had afgespeeld aangezien hij daar nooit was geweest.
Niet meteen naar de rechter…
Een belangrijkere struikelsteen was echter dat de arbeider zich niet kon beroepen op de wet die de slachtoffers beschermt tegen geweld, pesterijen en ongewenst seksueel gedrag op het werk.
De arbeider had nl. niet eerst het probleem binnen het bedrijf aangekaart, vooraleer hij naar de rechter was gestapt.
Dat is nochtans wat de wet voorschrijft.
Doordat hij niet kon steunen op de pestwet, kon de arbeider niet genieten van de zogenaamde "omkering van bewijslast".
Dit is één van de voordelen van de pestwet.
Het betekent dat het de (ex-)werkgever is die moet bewijzen dat er géén pesterijen hebben plaatsgevonden.
Om de morele schadevergoeding te kunnen bekomen, had de arbeider in dit geval dus zelf bewijzen op tafel moeten leggen, wat hij niet had gedaan.
… maar naar de preventieadviseur
De les is duidelijk.
Voel je je het mikpunt van geweld, pestgedrag of ongewenste seksueel getinte woorden of handelingen op je werk, neem dan contact op met de vertrouwenspersoon of met de preventieadviseur.
Uitleg vind je in 'Nieuwe antipestwet is van kracht' (VDAB.be/magezine, juli 2007) (cfr. hierna).
Cfr. : http://vdab.be/magezine/april10/gepest.shtml


Nieuwe antipestwet is van kracht
Hendrik Mertens - VDAB.be/magezine, juli 2007
Geweld, pesterijen en ongewenst seksueel gedrag op het werk, we weten dat het gebeurt.
Gelukkig bestaat sedert 1996 een wet die de slachtoffers beschermt.
Sinds 16 juni 2007 is deze wet op heel wat punten veranderd.
Ziehier in een notendop wat je moet weten als je geen andere uitweg meer ziet dan je te beroepen op de wet.
1. - Waarover gaat het ?
De nieuwe wet verstaat onder geweld :
tijdens de uitvoering van het werk.
De nieuwe wet verstaat onder pesterijen :
herhaalde feiten, buiten of binnen de onderneming, die de werknemer vernederen of zijn job in gevaar brengen,

bedreigingen, handelingen of woorden die een onleefbare werkomgeving creëren (kwetsende opmerkingen over bijv. godsdienst, leeftijd, geslacht, etnische afkomst, handicap of seksuele geaardheid vallen hieronder).
De nieuwe wet verstaat onder ongewenst seksueel gedrag :
2. - Wat is je eerste stap ?
De nieuwe wet raadt je sterk aan de kwestie te regelen binnen de onderneming.
Je werkgever is verplicht twee zaken op te nemen in het arbeidsreglement :
de naam en de gegevens van de vertrouwenspersoon en van de preventieadviseur,

de stappen die je moet zetten om de feiten aan te klagen.
De nieuwe wet geeft de vertrouwenspersoon meer macht, maar je werkgever is niet verplicht er een aan te stellen.
In dat geval moet je op de preventieadviseur rekenen.
3. - Wat indien de pesterijen niet stoppen ?
Wat als je een klacht hebt ingediend bij de vertrouwenspersoon of de preventieadviseur, maar de pesterijen blijven ?
Dan kan je tijdens de interne procedure toch naar de arbeidsrechtbank stappen en maatregelen vragen.
De rechter kan bijv. beslissen dat de collega die jij aanklaagt, verbod krijgt om de lokalen te betreden waar jij werkt.
4. - Wat indien de interne procedure niets oplevert ?
Dan kan je naar de rechtbank.
Je zal moeten aantonen dat je eerst vruchteloos geprobeerd hebt een oplossing te bereiken binnen de onderneming.
Het kan ook zijn dat jouw werkgever nalatig is en geen interne procedures heeft voorzien.
In zo'n geval mag je meteen naar de rechter.
Als er wél interne regels bestaan, maar ze worden niet toegepast, dan dien je best klacht in bij de Dienst Toezicht op het Welzijn op het werk (tel. : 02 233 45 11) : www.werk.belgie.be -.
5. - Riskeer je je job te verliezen ?
Neen, want je geniet van ontslagbescherming vanaf het moment dat de klacht is ingediend.
Het is de werkgever verboden de volgende personen te ontslaan of hun arbeidsvoorwaarden te veranderen (tenzij om totaal andere redenen) :
de werknemer die een met redenen omklede klacht heeft ingediend volgens de interne procedures van de onderneming

of die een klacht heeft ingediend bij de Dienst Toezicht op het Welzijn op het werk

of die een klacht heeft ingediend bij de politie of bij het gerecht (openbaar ministerie of onderzoeksrechter)

of die bij de rechtbank een proces is begonnen wegens geweld, pesterijen of ongewenst seksueel gedrag.
De ontslagbescherming geldt ook voor wie optreedt als getuige, zowel in een interne procedure als in een externe.
6. - Wat als je elders wil gaan werken ?
Als de procedure is afgelopen en de feiten zijn bewezen, maar de werkgever wil het slachtoffer niet in dienst houden, dan heeft het slachtoffer recht op een schadevergoeding.
Maar wat indien het slachtoffer zélf geen zin heeft om te blijven, iets wat vaak gebeurt ?
De nieuwe wet bepaalt dat de schadevergoeding ook moet betaald worden wanneer het slachtoffer zelf weigert te blijven werken in de onderneming.
7. - Waar vind je de wettekst ?
Aangename lectuur is het beslist niet, maar als je om welke reden ook de tekst van de wet zelf wilt opsporen, dan surf je naar de website van het Belgisch Staatsblad : www.ejustice.just.fgov.be -.
Daar zoek je naar het Staatsblad van 6 juni 2007; het datumvak vul je in op zijn Amerikaans, dus als volgt : '2007 – 06 – 06'.
Gebruik als zoekterm het woord "geweld".
Dat levert dan de drie teksten op die je nodig hebt : een koninklijk besluit van 17 mei 2007, een wet van 6 februari 2007 en een wet van 10 januari 2007.
Cfr. : http://vdab.be/magezine/juli07/antipestwet.shtml

Cfr. ook :
Bescherming tegen geweld en pesten op het werk
Cfr. : http://www.belgium.be/nl/werk/gezondheid_en_welzijn/pesterijen_en_ongewenst_ge
drag/bestrijding/

Bescherming tegen geweld, pesterijen en ongewenst seksueel gedrag op het werk
Cfr. : http://www.meta.fgov.be/defaultTab.aspx?id=2894

Brochure 'Pesten op het werk'
Cfr. : http://www.aclvb.be/publicaties/brochures-en-folders/brochure-pesten-op-het-werk/

Nieuwe antipestwet sinds 16 juni van kracht
Cfr. : http://www.gva.be/dekrant/experts/johndewit/nieuwe-antipestwet-sinds-16-juni-van-kracht.aspx

Pesten op het werk
Cfr. :
- http://www.assistantplus.be/Pesten_op_het_werk
- http://www.mijnstudentenleven.nl/arbeidsomstandigheden/pesten-op-het-werk.html
- http://www.mindz.com/blog?n=10704&l=52
- http://www.scriptiewinkel.nl/pesten-op-het-werk.86853.lynkx?RapportPointer=9-126655-127821-129589
- http://www.vacature.com/carriere/pesten-op-het-werk

Pesten op het werk - De 13 meest gestelde vragen
Cfr. : http://www.deondernemer.nl/kennisbron/artikel/112357/Pesten-op-het-werk-de-13-meest-gestelde-vragen.html

e.v.a.



06-04-2010 om 22:15 geschreven door Jules
0 1 2 3 4 5 - Gemiddelde waardering: 0/5 - (0 Stemmen)
Tags:antipestwet, arbeidsreglement, bewijslast, etnische afkomst, geslacht, geweld, godsdienst, handicap, onderneming, ongewenst seksueel gedrag, ontslagbescherming, pesterijen, pestwet, preventieadviseur, seksuele geaardheid, vertrouwenspersoon, werkomgeving



Voldoet jouw werkplek aan de ARBO-normen ?
Oordeel mee
Voldoet jouw werkplek aan de ARBO-normen ?
Automatisering heeft het Nederlandse kantoorwerk de laatste twintig jaar drastisch veranderd.
Een groot deel van de Nederlandse beroepsbevolking brengt zijn werkdagen achter het computerbeeldscherm door.
De intrede van de automatisering heeft naast veel lusten ook enkele lasten opgeleverd.
Spieren bewegen monotoon gedurende langere tijd, je zit uren achtereen in dezelfde houding achter een bureau in soms niet al te comfortabele bureaustoelen en ogen staren de hele dag naar een beeldscherm.
In 1992 nam Nederland in de ARBO-wet het 'Besluit Beeldschermwerk' op.
Hierin staan belangrijke richtlijnen, bestemd voor iedereen die met de ARBO-wet te maken heeft.
Dus niet alleen de werknemers zelf, maar ook de werkgevers en automatiseerders zijn eraan gebonden.
Werkplekken moeten voldoen aan de regels die in het besluit zijn opgenomen.
Die regels hebben onder meer te maken met de apparatuur die je gebruikt; inrichting van de werkplek en verplichte pauzes zodat je niet te lang achtereen achter de pc zit.
Is jouw werkplek 'ARBO-proof' ?
En wat vind je van die regels : goed dat ze er zijn of is het overdreven ?
Lees de extra informatie om meer te lezen over de ARBO-wetgeving en geef hier een reactie.
Help ons de informatie verbeteren !
Om zo goed mogelijk aan de vraag van informatie te kunnen voldoen, willen we graag weten hoe u over de tekst van deze pagina denkt en of u tips heeft om deze informatie en onze website te verbeteren.
Help ons de informatie over deze pagina te verbeteren en vul de enquete in op : http://www.gezondheidsplein.nl/oordeelmee/168/ - !



06-04-2010 om 20:55 geschreven door Jules
0 1 2 3 4 5 - Gemiddelde waardering: 2/5 - (5 Stemmen)
Tags:ARBO-normen, ARBO-wet, ARBO, automatisering, beeldscherm, bureau, bureaustoelen, computerbeeldscherm, ergonomie, kantoorwerk, ogen, spieren, werkplek


02-04-2010

Chiropractie - Vrijspraak voor Simon Singh in smaadzaak
Chiropractie

Vrijspraak voor Simon Singh in smaadzaak
Martijn van Calmthout – de Volskrant, 02-04-2010
AMSTERDAM - De Britse wetenschapsjournalist Simon Singh heeft met zijn felle campagne tegen chiropracters geen smaad gepleegd, maar normale kritische vragen gesteld bij de werkzaamheid van een alternatieve geneeswijze.
Dat heeft het hoogste Britse hof donderdag geoordeeld in een al twee jaar slepende zaak van de vereniging van chiropracters tegen Singh.
Eerder had de Hoge Raad geoordeeld dat de zaak van de beroepsvereniging tegen Singh een smaadzaak was.
Het gevolg was dat Singh in dat geval zou moeten aantonen dat chiropractische behandelingen, waarbij het lichaam wordt gemasseerd en gewrichten gerekt, niet werken tegen darmklachten en astma, zoals hij in krantenstukken had verondersteld.
Daarmee werd de bewijslast omgedraaid.
Singh had in krantenartikelen in The Guardian in 2008 de beroepsgroep gevraagd te bewijzen dat behandelingen wel werken.
De zaak werd onder Britse wetenschappers en journalisten met grote belangstelling gevolgd, omdat het de speelruimte voor kritiek op alternatieve geneeswijzen ernstig zou kunnen inperken.
Dat lijkt nu niet het geval.
Singh zei in een reactie op het vonnis gelukkig te zijn met het oordeel van de hogerechters, maar memoreerde dat de kwestie hem hoe dan ook 200 duizend pond aan juridische bijstand heeft gekost : 'Geen wonder dat critici wel tweemaal nadenken over wat ze zeggen en schrijven.'
De voorzitter van de Britse vereniging van chiropracter toonde zich teleurgesteld over de uitspraak, maar zei nog mogelijkheden te zien voor verdere acties tegen Singh.
Cfr. : http://www.volkskrant.nl/wetenschap/article1365634.ece/Vrijspraak_voor_Simon_Singh_in_smaa
dzaak



02-04-2010 om 19:31 geschreven door Jules
0 1 2 3 4 5 - Gemiddelde waardering: 0/5 - (0 Stemmen)
Tags:alternatieve geneeswijze, astma, chiropracters, chiropractor, darmklachten, gewrichten, massage


29-03-2010

ME/CVS ? - Werk mee aan onderzoek naar tegemoetkoming chronisch zieken !
ME/CVS ?

- Werk mee aan onderzoek naar tegemoetkoming chronisch zieken ! -
Steungroep ME en Arbeidsongeschiktheid (steungroepnieuws@STEUNGROEP.NL -), 25-03-2010
De Steungroep ME en Arbeidsongeschiktheid roept ME/CVS patiënten op om mee te werken aan onderzoek van TNO naar de Wet tegemoetkoming chronisch zieken en gehandicapten (WTCG).
Op grond van de WTCG kunnen ouderen, arbeidsongeschikten en mensen die veel zorg gebruiken tegemoetkomingen krijgen die variëren van 150 tot 500 euro per jaar.
Dit als compensatie voor hoge meerkosten.


Het onderzoek is bedoeld om na te gaan hoe op een betere manier kan worden bepaald of iemand voor zo'n tegemoetkoming in aanmerking komt en tot welk bedrag.
Door de criteria die hiervoor nu gelden vallen bepaalde groepen buiten de boot.
Enkele van die criteria zijn gekoppeld aan medicijngebruik of ziekenhuisbehandeling voor bepaalde aandoeningen.
Hierbij vallen ME/CVS-patiënten buiten de boot.
Alleen voor kinderen met ME/CVS die in een ziekenhuis behandeld worden ligt er nu een plan om dit aan te passen.
Maar ook volwassenen met ME/CVS hebben door hun ziekte vaak forse meerkosten en niet alleen wanneer zij in een ziekehuis behandeld worden.
Op grond van criteria die niets met de behandeling van ME/CVS te maken hebben kunnen ME/CVS-patiënten soms wel in aanmerking komen voor een (gedeeltelijke) tegemoetkoming.
Dit is bijvoorbeeld het geval bij het krijgen van een bepaalde hoeveelheid huishoudelijke hulp via de Wet Maatschappelijke Ondersteuning (WMO) of bij een arbeidsongeschiktheid van minstens 35%.
Het TNO-onderzoek zou kunnen bijdragen aan voorstellen die meer recht doen aan de positie van ME/CVS-patiënten.
Het invullen van de vragenlijst gaat via internet en duurt volgens de onderzoekers ongeveer een half uur.
Het is een algemene vragenlijst, waardoor iemand met ME/CVS zich niet in alle vragen zal herkennen (ergens 'zin' in hebben is bijvoorbeeld heel iets anders dan ergens 'energie' voor hebben).
Maar als je je daar overheen zet is er redelijk ruimte om je beperkingen en meerkosten door te geven.
Cfr. voor informatie over het onderzoek en vragenlijst 'TNO-onderzoek naar afbakening Wtcg' op : www.tno.nl/wtcg -.
Meer informatie over de WTCG vind je op : http://www.wtcg.info/ en op : http://www.meerkosten.nl -.
Over het plan om de WTCG aan te passen en over en me/cvs bij kinderen : http://www.steungroep.nl/wtcg -.
Cfr. : http://www.steungroep.nl/index.php/nieuwsenagenda/307-26-maart-2010-mecvs-werk-mee-aan-onderzoek-naar-tegemoetkoming-chronisch-zieken



29-03-2010 om 22:25 geschreven door Jules
0 1 2 3 4 5 - Gemiddelde waardering: 1/5 - (5 Stemmen)
Tags:arbeidsongeschiktheid, chronisch zieken, ME, ME/CVS, medicijngebruik, TNO, WMO, WTCG, ziekenhuisbehandeling



Magical Medicine - How to make a disease disappear
Magical Medicine : How to make a disease disappear
Press Relaese - Medical Research Council, 12th February 2010
Contact : Professor Malcolm Hooper (tel. : +44 191 528 5536)
A formal complaint has been lodged by Professor Malcolm Hooper with the Rt. Hon The Lord Drayson, Minister of State with responsibility for the Medical Research Council (Science and Innovation) about the "PACE" Clinical Trial of behavioural modification interventions for people with Myalgic Encephalomyelitis (ME) / Chronic Fatigue Syndrome (CFS).

PACE is the acronym for 'Pacing, Activity and Cognitive behavioural therapy', a randomised Evaluation, interventions that, according to one of the Principal Investigators, are without theoretical foundation.

The MRC's PACE Trial seemingly inhabits a unique and unenviable position in the history of medicine.
It is believed to be the first and only clinical trial that patients and the charities that support them have tried to stop before a single patient could be recruited and is the only clinical trial that the Department for Work and Pensions (DWP) has ever funded.

Since 1993, the giant US permanent health insurance company UNUMProvident has been advising the UK DWP about the most effective ways of curtailing sickness benefit payments.
The PACE Trial is run by psychiatrists of the Wessely School, most of whom work for the medical and permanent health insurance industry, including UNUMProvident.

These psychiatrists insist – in defiance of both the World Health Organisation and the significant biomedical evidence about the nature of it -- that "CFS/ME" is a behavioural disorder, into which they have subsumed ME, a classified neurological disorder whose separate existence they deny.
Their beliefs have been repudiated in writing by the World Health Organisation.

In 1992, the Wessely School gave directions that in cases of ME/CFS, the first duty of the doctor is to avoid legitimisation of symptoms; in 1994, ME was described by Professor Simon Wessely as merely "a belief"; in 1996 recommendations were made that no investigations should be performed to confirm the diagnosis and in 1999 patients with ME/CFS were referred to as "the undeserving sick".

The complaint is supported by a 442 page Report which addresses areas of major concern about the PACE Trial.

These include apparent coercion and exploitation of patients, flawed methodology, apparent lack of scientific rigour, apparent failure to adhere to the Declaration of Helsinki, the unusual personal financial interest of the Chief Investigator, the vested financial interests of the Principal Investigators and others involved with the trial and the underlying non-clinical purpose of the trial.

The psychiatrists' unproven beliefs and assumptions are presented as fact and trial therapists have been trained to provide participants with misinformation; therapists have also been trained to advise participants to ignore symptoms, a situation that may in some cases result in death.

There are some extremely disquieting issues surrounding the MRC PACE Trial and documents obtained under the Freedom of Information Act allow the full story to be told for the first time.

People with ME/CFS do not seek any special consideration; they simply wish to be treated equally to those who suffer from other classified neurological disorders.

As shown in the Report that accompanies the complaint, the MRC PACE Trial clearly demonstrates that people with ME/CFS are not treated equally to those with other chronic neurological disorders.

The Report can be accessed at : http://www.meactionuk.org.uk/magical-medicine.pdf -.

Read more at : http://www.meactionuk.org.uk/magical-medicine.htm

Cfr. also :
DSM-5 may include CFS as a psychiatric diagnosis
Cfr. : http://www.facebook.com/topic.php?uid=154801179671&topic=12654

29-03-2010 om 21:50 geschreven door Jules
0 1 2 3 4 5 - Gemiddelde waardering: 3/5 - (2 Stemmen)
Tags:CFS, CFS/ME, Chronic Fatigue Syndrome (CFS), chronic neurological disorders, health insurance industry, ME, Myalgic Encephalomyelitis (ME), psychiatrists, Wessely School



A new hypothesis of chronic fatigue syndrome - Co-conditioning theory
A new hypothesis of chronic fatigue syndrome - Co-conditioning theory
Tanaka M, Watanabe Y, Department of Physiology, Osaka City University Graduate School of Medicine, 1-4-3 Asahimachi, Abeno-ku, Osaka 545-8585, Japan - Med Hypotheses. 2010 Mar 23 - © 2010 Elsevier Ltd. - PMID: 20338693
Chronic fatigue syndrome is an illness characterized by a profound, disabling and unexplained sensation of fatigue lasting at least 6months, which severely impairs daily functioning and is accompanied by a combination of non-specific symptoms.
Many potential causes of chronic fatigue syndrome have been investigated, including viral infections, immune dysfunctions, abnormal neuroendocrine responses, central nervous system abnormalities, autonomic dysfunctions, impaired exercise capacities, sleep disruptions, genetic backgrounds, psychiatric abnormalities, personality and abnormal psychological processes.
However, no etiology, specific physical signs or laboratory test abnormalities have been found.
It is essential to establish a conceptual theory of chronic fatigue syndrome that can explain its pathophysiology in order to identify the clinical entity and to develop effective treatment methods.
In this article, a new conceptual hypothesis about the pathophysiology of chronic fatigue syndrome, the co-conditioning theory, is presented : after repetitive overwork and/or stress, alarm signal to rest and fatigue sensation may cause in response to an unconditioned stimulus (impaired homeostasis and function) that has been paired with a conditioned stimulus (overwork and/or stress).
In the future, a new treatment strategy for patients with chronic fatigue syndrome, re-co-conditioning therapy, may be developed on the basis of the co-conditioning theory.
In addition, this theory will likely contribute to a better understanding of the pathophysiology of chronic fatigue syndrome.
Cfr. : http://www.ncbi.nlm.nih.gov/pubmed/20338693?dopt=Abstract



29-03-2010 om 20:45 geschreven door Jules
0 1 2 3 4 5 - Gemiddelde waardering: 0/5 - (0 Stemmen)
Tags:autonomic dysfunctions, central nervous system, chronic fatigue syndrome, fatigue, genetic backgrounds, immune dysfunctions, exercise capacities, neuroendocrine responses, overwork, psychiatric abnormalities, sleep disruptions, stress, viral infection



A light in the darkness - Good news ahead for XMRV ?
Dr. Lucinda Bateman, M.D.
A light in the darkness

- Good news ahead for XMRV ? -
Phoenix Rising, March 26th, 2010
A month ago the head Dutch researcher, Kuppeveld, stated that he considered XMRV story over.
After what he described as an intense effort to find the virus failed he was folding up shop on it; there would be no more XMRV studies coming out of his lab.
No papers have been published since then but it appears that a decidedly different story is brewing in Utah.
We had heard that the three dozen or so people who participated in the Light's fascinating exercise study were brought back to get tested for XMRV.
What we didn't know is that that study has recently been expanded - greatly.
Since one thing researchers do not do is repeat negative studies, the only logical conclusion we can draw is that enough CFS patients tested positive for XMRV to make a greatly expanded and obviously much more expensive study worthwhile.
These patients and we don't know how many were positive, appear to be the first patients who've tested positive at an independent laboratory.
The XMRV story may be over in Holland but it appears to be gathering steam in Utah.
Luckily, CBS, a member of the Phoenix Rising Forums is participating in the new study and was willing to give us some insights into what's happening.
First the new study consists of about 100 CFS patients, hand-picked by Dr. Lucinda Bateman - http://www.fcclinic.com/about_dr.html - and about 200 healthy controls.
Dr. Light appears to a major fundraiser for the study - plucking money out of every corner he can.
Dr. Singh, a noted retrovirologist already steadying XMRV in prostate cancer, will supervise the analysis of the samples. ARUP - the research laboratory associated with the University of Utah - is providing facilities and manpower.
When CBS showed up for his blood draws he stepped into a highly professional environment.
He signed in and rounded the corner to find a hallway full of techs with stopwatches.
As each of approximately 6 vials of blood were drawn, the gloved phlebotomist immediately handed it to a gloved tech who set his/her stopwatch and hustled out of the room to the next location.
The collecting receptacles were swabbed with alcohol after each patient.
Dr. Bateman's role in this is interesting.
Her video presentation about XMRV several months ago was notable for her sober approach to it is and she appeared quite concerned about how well her patients matched up with the apparently immune dysfunctional patients in the Science study.
Although we can't know for sure it appears that something has changed in her outlook on XMRV.
She stated that all parties were working around the clock on this.
These researchers moved fast - it took them about a week or two to process get several hundred samples.
They're doing PCR, antibody and culture tests.
CBS expects to get his results in about eight weeks and the researchers are banking blood as well - so expect more studies to follow this second study if it works out well.
ARUP is by no means an ordinary lab.
Employing 2,400 people it is a 'national reference laboratory' that specializes in 'innovative laboratory research and development. The website states that ARUP chooses to provide "highly complex and unique lab tests".
The Light/Bateman/Singh/ARUP team will not be looking at one sample multiple times or testing multiple samples from one patient to get one positive result.
Nor will they accept 'dim bands' on the PCR as positives (a critique given to the Science paper).
This will be a one sample one patient, clearly defined PCR result study and logically this is what we should expect over time as larger, more sophisticated labs further refine XMRV testing procedures.
This is surely what Dr. Peterson meant at the CFSAC meeting when he said the WPI needed other researchers to pick up the ball and run with it.
Dr. Bateman is well known for her well characterized patients and her fine-tuned sense of the different subsets present in CFS and FM.
She stated that she believed this study will provide definitive evidence of how prevalent XMRV is in a broad swath of CFS patients.
The Dr's Light (there are two of them) role in this is intriguing as well.
Dr. Alan Light came up with the scintillating study that found greatly increased receptor levels to substances like lactic acid in CFS patients.
He is a pain researcher, not a retrovirologist - but it appears that both he and his wife are giving this study every kind of support that they can.
We should be thankful for researchers that are able to leap over professional boundaries when needed.
The Montoya-Goff Study - CBS is also the patient of Dr. Montoya's.
He noted that Dr. Goff, another celebrated retrovirologist, is working with the Montoya team in Stanford on his XMRV study - another sign that XMRV is still alive and well in the research community, at least on this side of the Atlantic.
ARUP and Blood Testing - Please do not try to get your blood tested at ARUP.
Dr. Bateman emphasized that ARUP is not open for commercial testing of XMRV and does not want to be flooded with requests for that.
Conclusion - While we don't have any published papers we do appear to have the next best thing; signs that several researchers associated with a reputable independent lab are having success finding this virus in ME/CFS patients and, in fact, are redoubling their efforts to look further.
Cfr. : http://www.forums.aboutmecfs.org/entry.php?303-A-Light-in-the-Darkness-Good-News-Ahead-for-XMRV



29-03-2010 om 17:04 geschreven door Jules
0 1 2 3 4 5 - Gemiddelde waardering: 4/5 - (1 Stemmen)
Tags:antibody, CFS, FM, ME/CFS, PCR, prostate cancer, XMRV


25-03-2010

Zomertijd - Help je biologische klok
Het circadiane ritme

Vrijwel alle organismen wekken inwendig een ritme op dat gemiddeld een periode heeft van 24 uur.
Omdat het een terugkerend rimte is spreek je van 'circadiane ritmiek'.
Dit woord komt uit het Latijn en betekend het volgende : 'circa' betekent 'ongeveer' en 'dies' is 'dag'.

Het circadiane ritme kan het best worden waargenomen als de omstandigheden continu hetzelfde zijn.
Allerlei prikkels hebben invloed op het circadiane ritme.
Voorbeelden van prikkels zijn : de temperatuur, vochtigheid, voedselaanbod.
Het allerbelangrijkste signaal voor het circadiane ritme is het signaal van de zonsopgang en de zonsondergang.
Hiervoor is het circadiane ritme ook het allergevoeligst.
Je zou dus kunnen zeggen dat het circadiane ritme gevoeliger is voor licht dan voor andere prikkels.

Wetenschappers onderzoeken het circadiane ritme op de volgende manier : ze plaatsen proefpersonen in een gesloten ruimte zonder ramen en materialen zoals klokken,wekkers en horloges; deze proefpersonen mochten werken,slapen, eten, studeren op momenten dat ze het zelf wilde.
Hierdoor ontwikkelde zij een eigen dag/nachtritme.
Het experiment duurde 10 dagen.
Na die 10 dagen werden de mensen midden in de nacht wakker.
Dit kwam doordat ze elke dag een uur eerder waren gaan slapen en dus ook een uur eerder wakker werden.
Het blijkt dus dat licht en donker wel degelijk een rol spelen bij het 'op tijd' zetten van de circadiane klok.

Cfr. : http://sync.nl/zomertijd-gooit-bioritme-overhoop/

Zomertijd - Help je biologische klok
Jan Willem Wensink - jan.willem.wensink@reedbusiness.nl - dokterdokter.nl., 24-03-2010 – Bronnen : NEJM, WebMD, Universiteit Groningen
De ingang van de zomertijd gaat gepaard met slaapgebrek, stress en zelfs een grotere kans op een hartinfarct.
Hoe help je de biologische klok een handje ?
In de nacht van zaterdag op zondag 28 maart gaat de zomertijd in.
De klok wordt een uur vooruit gezet (van 2 naar 3 uur).
Door de verschuiving is het 's avonds een uur langer licht.
De zomertijd eindigt in het laatste weekend van oktober.
Voor- en nadelen
Tegenover het belangrijkste voordeel van zomertijd, een efficiënter gebruik van daglicht, staan ook nadelen.
En die hebben alles te maken met de biologische klok van de mens (een ingebouwde klok bij mensen en dieren, die het tijdstip bepaalt van slapen en wakker zijn oftewel het dag- en nachtritme; deze 'klok' bevindt zich in de hypothalamus, een regelcentrum onderin de hersenen).
Nieuwe wetenschappelijke inzichten maken duidelijk dat die klok zeer precies is ingesteld en veel te maken heeft met onze gezondheid.
Organen en immuunsystemen worden door de biologische klok bijna tot op de minuut nauwkeurig aangestuurd.
Vooral avondmensen
Vooral avondmensen kunnen zich met moeite aanpassen aan het tijdverschil en voelen zich in de dagen na de ingang van de zomertijd snel afgeleid en katterig.
Dat onbestemde gevoel heeft gevolgen.
In de week na de start van de zomertijd gebeuren iets meer auto-ongelukken (cfr. 'Mannen tijdens autorijden snel afgeleid' op : http://www.dokterdokter.nl/man/psyche/article/24020/mannen-tijdens-autorijden-snel-afgeleid http://www.dokterdokter.nl/man/psyche/article/24020/mannen-tijdens-autorijden-snel-afgeleid -).
Volgens wetenschappelijke studies komt dat door stress en concentratieverlies als gevolg van de verschuiving in de tijd.
Meer infarcten
Uit recent Zweeds onderzoek blijkt dat het aantal hartinfarcten meteen na ingang van de zomertijd toeneemt.
Vrouwen (cfr. 'Symptomen hartinfarct anders bij vrouwen' op : http://www.dokterdokter.nl/vrouw/bewegen/article/22767/symptomen-hartinfarct-anders-bij-vrouwen -) lopen daarbij iets meer risico dan mannen.
De meeste infarcten komen wereldwijd voor op maandagen, maar de maandag na de zomertijd is er een extra stijging van 5% te zien.
Ook op dinsdag en woensdag is het effect nog zichtbaar in de statistieken.
In de herfst, als de wintertijd (cfr. 'Langslapers hebben meeste last van wintertijd' op : http://www.dokterdokter.nl/vrouw/psyche/article/3340/langslapers-hebben-meeste-last-van-wintertijd -) weer ingaat, daalt juist het aantal infarcten – vooral bij mannen - tot iets onder het gemiddelde.
Dat komt waarschijnlijk door het uur extra slaap (cfr. 'Goede nachtrust kan je leven verlengen' op : http://www.dokterdokter.nl/vrouw/psyche/article/5714/goede-nachtrust-kan-je-leven-verlengen -).
Meer rekening houden met nadelen
Chronobioloog professor Beersma van de Universiteit Groningen vindt dat de maatschappij veel meer rekening zou moeten houden met de overgang van zomer- en wintertijd, die hij 'ongezond' noemt.
Er zou ook meer aandacht moeten komen voor het gedrag van typische ochtendmensen en avondmensen.
Zij zouden bijvoorbeeld zelf moeten kunnen kiezen op welke tijden ze willen werken of studeren, meent Beersma.
Tips
5 tips om je biologische klok te helpen, gebaseerd op informatie van centra voor slaapstudies :
Ga iets eerder naar bed
In de dagen voor de ingang van de zomertijd kun je je slaap- en waakritme al een beetje aanpassen.
Ga elke avond steeds een kwartier eerder naar bed en sta ook een kwartier eerder op dan gebruikelijk.
Probeer dat ook te doen met je kinderen.
Zo maak je het iets makkelijker om ze in de week na de start van de zomertijd 's avonds in bed te krijgen.
Goed verduisterende gordijnen op kinderkamers helpen je kind in de zomertijd beter in te slapen.

Mijd de maandagochtendspits
Als je weet dat je op de eerste dag na de zomertijd veel last hebt van het tijdverschil, probeer dan van tevoren genoeg slaap te krijgen.
Volgens wetenschappers van het Zweedse Karolinska Instituut is het ook aan te bevelen om de ochtenddrukte van de maandag een beetje te vermijden.
Ideaal is het als je bijvoorbeeld op je werk iets later kan beginnen.
Dat levert wat meer gemoedsrust en mogelijk iets meer slaap op.

's Ochtends veel licht, 's avonds weinig
De hele dag binnenzitten helpt je biologische klok niet echt om je 's avonds in slaap te krijgen.
Je kunt de klok een handje helpen met het aanpassen aan de zomertijd door jezelf al vroeg op de dag bloot te stellen aan veel daglicht, liefst het felle licht van de ochtendzon.
Om dezelfde reden moet je zorgen dat je je 's avonds juist een beetje afschermt tegen daglicht.

Sport vroeg
Als je gewend bent 's middags te sporten, probeer dat dan voor 4 uur 's middags te doen en niet later.
Dat helpt om je lichaam op tijd weer tot rust te laten komen.

Slaap niet overdag
Overdag een dutje doen is niet handig als de klok een uur vooruit gaat.
Ben je gewend aan een middagslaapje, probeer dat dan een paar dagen over te slaan.
Ben je een ochtend- of avondmens ?
Slaaponderzoekers in Europa willen meer te weten komen over de biologische klok, het slaap- en waakrite en de verschillen tussen ochtend- en avondmensen.
Je kunt meedoen aan het Europese slaaponderzoek (EUCLOCK) – cfr. : http://www.testuwslaap.nl/nl/node/25 - en er meteen achterkomen of je een ochtendmens, dan wel een avondmens bent.
Cfr. : http://www.dokterdokter.nl/man/psyche/article/24046/zomertijd-help-je-biologische-klok
Cfr. ook :
25-03-2010 om 21:34 geschreven door Jules
0 1 2 3 4 5 - Gemiddelde waardering: 0/5 - (0 Stemmen)
Tags:biologische klok, bioritme, concentratie, daylight saving time, hartinfarct, slaapgebrek, slapen, stress, wintertijd, zomertijd


23-03-2010

Beter van de bedrijfsarts
Bert van Seters



Beter van de bedrijfsarts
Madeleine van de Wouw – Gezondheidsnet.nl
Wie in loondienst is en ziek wordt, krijgt vrijwel altijd te maken met een bedrijfsarts.
Wat doet deze dokter precies, werkt hij onafhankelijk ?
En wat als de mening van de bedrijfsarts en die van je huisarts botsen ?
Een verhelderend interview met bedrijfsarts Bert van Seters.
Sinds 2005 is elk bedrijf verplicht om minimaal één bedrijfsarts te hebben die zieke werknemers begeleidt.
Een werknemer is weer verplicht naar de bedrijfsarts toe te gaan.
Vindt een bedrijfsarts dat je je werk weer kunt hervatten, dan is dat bindend.
Ook al zegt je eigen huisarts iets anders.
Ben je het niet met het advies eens, dan kun je daar bezwaar tegen maken bij het Uitvoeringsinstituut WerknemersVerzekeringen (UWV).
Terug in arbeidsproces
Bedrijfsarts Bert van Seters van BETER, Centrum Arbeid en Gezondheid : "Een bedrijfsarts wordt ingehuurd door een werkgever of onderneming. Daarom veronderstellen mensen wel eens dat we niet onafhankelijk zijn. Dat zijn we wel. Alleen, ons doel is een zieke werknemer zo snel en verantwoord mogelijk in het arbeidsproces terug te krijgen."
"De adviezen die we geven, zorgen wel eens voor meningsverschillen. Bijvoorbeeld als een eigen huisarts een overspannen werknemer aanraadt het rustig aan te doen."
"Ik denk dat het beter is om met de werknemer rond de tafel te zitten en te kijken waar het probleem ligt. Is er misschien iets wat de werkgever kan veranderen ? De werkgever moet openstaan voor suggesties. Als ik iets voorstel wat bijdraagt tot de oplossing en hij doet daar niets mee ? Dan kan eventueel een sanctie volgen en daar zit je als werkgever uiteraard niet op te wachten."
"Maar, ook de werknemer moet actief bezig zijn met zijn herstel. Een gebroken been is een makkelijke. Anders wordt het met psychische klachten en fysieke klachten die niet lichamelijk te verklaren zijn. Nek-, rug- en schouderpijn bijvoorbeeld. Komen ze door lichamelijke arbeid, dan kan ik de werkgever aanpassingen voorstellen. Regelmatig zijn deze klachten echter een uiting van psychische en/of sociale problemen. Dan adviseer ik de werknemer zo snel mogelijk deskundige hulp in te schakelen."
"Een bedrijfsarts kijkt vooral naar wat je nog wel kunt en naar oplossingen om klachten te verminderen. Heeft iemand voor de zoveelste keer een 'griepje', dan is het vaak een leefstijlprobleem. Dat komt de laatste jaren steeds meer voor. Vooral de jongere generatie blijft steeds makkelijker thuis."
Huishoudelijke hulp
"Het leven stelt veel eisen : sporten, werken, gezin, huishouden, een sociaal leven. Dat kan tot overbelasting leiden. Dan moet je keuzes maken of hulp inroepen. Een simpel voorbeeld : een huishoudelijke hulp. Het geeft al heel veel rust als je niet je weekend hoeft op te offeren om je huis schoon te maken."
"Ik merk het snel wanneer iemand overdrijft: een verkoudheid is echt niet altijd een voorhoofdsholteontsteking. Medische termen worden zo makkelijk in de mond genomen."
Soms leidt een consult tot een bedreigende situatie : "Ik werd gevraagd voor een second opinion. Het ging om een man bij wie de werkgever twijfelde aan de klachten. Ik kreeg weinig achtergrondinformatie, wist alleen dat hij in behandeling was bij een psychiater. Het gesprek begon goed, maar ik merkte dat hij erg argwanend was."
"Op een gegeven moment schoot hij overeind, trok de deur open, sloot hem en draaide de sleutel om. Het was erg eng om met zo'n verward iemand opgesloten te zitten. Ik probeerde hem op zijn gemak te stellen. Uiteindelijk werd hij rustiger en ging vrij kalm weg. Daarna was ik degene die bijna hulp nodig had hoor !"
Niet om te plezieren
"Ik ben behoorlijk zorgvuldig, neem graag de tijd om een probleem van alle kanten te belichten en uit te zoeken. Dat voorkomt fouten. Ik volg best een strenge lijn. Als je ziek bent, hoef je niet gelijk de eerste dag naar je huisarts."
"Maar heb je na twee weken nog niets gedaan, dan verwacht ik een gedegen verklaring. Ik zit er niet om mensen te plezieren, maar om samen te kijken hoe je op een goede manier zo snel mogelijk weer aan de slag kunt. Dat is mijn taak."
Cfr. : http://www.gezondheidsnet.nl/beter-aan-het-werk/artikelen/2449/beter-van-de-bedrijfsarts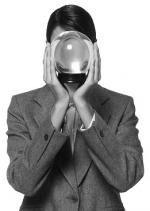 Cfr. zeker ook
' Snel weer aan het werk - Bedrijfsartsen op bres voor arbeidsongeschikten '
op dit blog dd. 25-11-2009





Cfr. ook :
23-03-2010 om 23:30 geschreven door Jules
0 1 2 3 4 5 - Gemiddelde waardering: 0/5 - (1 Stemmen)
Tags:arbeidsproces, bedrijfsarts, gezin, leefstijl, nekpijn, overbelasting, psychiater, psychische klachten, rugpijn, schouderpijn, sociale problemen, sporten, Uitvoeringsinstituut WerknemersVerzekeringen (UWV), weer aan de slag, werkgever, werknemer


22-03-2010

De invloed van economisering op het werk van artsen
Zakelijkheid bedreigt autonomie
De invloed van economisering op het werk van artsen



Markt en zorg onverenigbaar
Artsen zijn geen leveranciers van producten



Ziekte te koop
Maatschappij medicaliseert tot in het absurde



Economisering van tijd bedreigt gezin
Mirjam Schöttelndreier - De Volkskrant, 26-01-2002 (bijgewerkt 20-01-2009)
Moderne gezinnen willen hun tijd efficiënt besteden.
Daarom zou er slimmer met tijd moeten worden omgesprongen, vindt wetenschapper T. Korver.
Het idee om kinderopvang onder één dak te brengen juicht hij dan ook toe.
Vroeger liepen moeders rustig naar school, keuvelden wat met andere moeders en verwelkomden om half vier hun kind.
'Nu zie je werkende ouders het schoolplein op racen met een hoofd vol kantoorperikelen en met een blik in de ogen : waar is die van mij ?'.
Dat zegt T. Korver, personeelswetenschapper aan de Katholieke Universiteit Brabant en een van de auteurs van de onlangs verschenen bundel Hoeksteen of zwerfkei, het moderne gezin tussen individualisering en pedagogisering.
Korver vindt dat het veranderde gezin, waarin beide ouders werken, meer tijd moet krijgen om de verschillende taken goed uit te voeren.
Hij is daarom blij met het advies van de Commissie Dagarrangementen, die deze week zei dat de kinderopvang op de scholen ruimer en beter moet worden.
Het beeld van de ontspannen moeder-van-vroeger is nogal romantisch.
Korver : 'Dat is zo, ik wil alleen aangeven dat mensen de rust ontberen om van de ene belevingswereld over te schakelen op de andere'.
De emancipatie, hoe wenselijk ook, heeft veel 'tussentijd' opgesnoept.
Korver : 'Het begrip tussentijd heb ik van Van Kooten en De Bie, die ooit op tv schetsten hoe het verwachtingsvolle wachten van vroeger is ingehaald door de overvolle agenda die precies vertelt wat er komt. De tussentijd zie ik als de schakel tussen werk en prive.'
De druk op de tussentijd is ontstaan omdat de samenleving de tijd heeft 'vereconomiseerd'.
Niet geld of eten, maar tijd is schaars geworden.
Met tijd moet je slim omgaan.
Korver : 'Het is prima om koekjes aan de lopende band zo snel mogelijk te produceren, maar je mag in de thuiszorg niet werken met een stopwatch, noch bij het opvoeden van je kinderen.'
Ook binnen het gezin rukt de economisering van de tijd op.
'Mensen willen hun vrije tijd efficiënt besteden, bang als ze zijn iets te missen of verkeerd te kiezen. Eerst maken ze de tijd op, dan komen ze met dat malle woord kwaliteitstijd. Alsof kinderen uit school meteen willen zeggen hoe het die dag was. Mooi niet, ze horen de formele toon van de gehaaste ouder. Ze vertellen pas later, terloops, onder het samenzijn. Daar heb je dus tijd samen voor nodig.'
Het praten van ouders met kinderen thuis nam in twintig jaar af van drie uur per week naar anderhalf uur.
Tv, computer en telefoon kwamen ertussen.
Korver kijkt wat die vermindering voor het gezin betekent.
'Ik kijk nu eens niet hoe het gezin nuttig kan zijn voor de samenleving, maar hoe de samenleving kan bijdragen aan het stabiele gezin.'
Omdat, vindt hij, werk niet alles moet bepalen.
Korver : 'In het gezin kun je plezier, rust en zekerheid ontlenen aan het samenzijn. Het gezin moet niet onzeker worden omdat er te weinig voorzieningen zijn of omdat buiten alles leuker lijkt .'
Cfr. : http://www.volkskrant.nl/archief_gratis/article918789.ece/Economisering_van_tijd_bedreigt_gezin
Economische motieven en belangen worden steeds dominanter in de organisatie en uitvoering van de zorg.
Van zorgverleners wordt steeds vaker gevraagd om verschillende, soms tegenstrijdige belangen in hun dagelijks handelen te wegen.
Alle partijen die betrokken zijn bij de zorgverlening in Nederland ervaren de verandering van een aanbod-gestuurd stelsel naar een vraag-gestuurd stelsel.
Tegelijkertijd moet marktwerking de zorg kwalitatief beter en efficiënter maken; meer waar voor minder geld.
Niet iedereen is er echter van overtuigd dat economische waarden een hoofdrol zouden moeten spelen in de zorg.
Er kan zelfs beargumenteerd worden dat de waarden die zorgverleners sturen haaks staan op economische waarden.
(AZG Expertisecentrum Ethiek in de Zorg)


Zakelijkheid bedreigt autonomie

- De invloed van economisering op het werk van artsen -
Jasper C. van den Brink - : vd.brink@ctsv.nl -, werkzaam bij de onderzoeksafdeling van het College van Toezicht Sociale Verzekeringen (Ctsv) & Kim Putters - putters@fsw.eur.nl -, universitair docent bestuurskunde aan de Erasmus Universiteit Rotterdam en projectmedewerker bij de Raad voor de Volksgezondheid en Zorg (RVZ) - Dit artikel is op persoonlijke titel geschreven - Medsich Contact Nr. 25 – 06-05-2002
Artsen hebben historisch gezien een onafhankelijke positie in de organisaties waarin zij werken.
In de afgelopen jaren zijn zij echter steeds meer geconfronteerd met een veranderende organisationele context.
Onder invloed van economisering proberen organisaties grip te krijgen op hun werk.
Wat is de invloed van deze economisering op de onafhankelijkheid van de arts ?
Economisering kenmerkt zich door een managementaanpak, kwantificering, marktgericht werken, een ondernemende houding, productiviteit als norm en sturen op afstand (cfr. : 'Economisering als probleem - Een studie naar de bedrijfsmatige stad en de ondernemende universiteit' - Van Gorcum, Assen, 1999 op : http://dissertations.ub.rug.nl/faculties/fil/2000/k.j.grit/ -).
De economisering in de publieke sector, bijvoorbeeld bij ziekenhuizen en uitvoeringsinstellingen, leidt ertoe dat waarden zoals effectiviteit, tijdigheid en efficiëntie sterk op de voorgrond treden.
Zijn artsen in staat zich aan deze invloed te onttrekken ?
Onderzoek bij artsen in ziekenhuizen en bij verzekeringsartsen geeft te denken.
Vervagende grenzen
Artsen in ziekenhuizen voelen de druk van economisering.
Jarenlang heeft de beroepsgroep zich ertegen kunnen weren met een beroep op de professionele autonomie.
Er staat een muur om de medische professie.
Via standaardisering en protocollering proberen artsen de black box van de spreekkamer in stand te houden en probeert het management deze te doorbreken.
Via een omweg wordt de medische praktijk nu beïnvloed door budgettering, wachtlijsten en de grote nadruk op tijdigheid, al bestaat er nog steeds weinig zicht op wat er in de spreekkamer gebeurt.
Enkele voorbeelden.
De grenzen tussen zorg en zekerheid vervagen.
Werkgevers zijn verantwoordelijk voor ziektekosten van werknemers in de eerste periode van ziekte.
Zij hebben daarom behoefte aan arbeidsgerelateerde zorg.
Steeds meer ziekenhuizen ontwikkelen daarvoor arrangementen, zoals bedrijvenpoli's en andere private/commerciële initiatieven.
Werknemers van bedrijven die polissen hebben bij zorgverzekeraars die ziekenhuizen met arbozorg contracteren, kunnen voorrang krijgen boven andere patiënten.
Ze hoeven minder lang te wachten dan niet-werknemers omdat de werkgever extra betaalt.
Maatschappelijk is daarbij veel discussie over een dreigende tweedeling.
Mogen werknemers sneller behandeld worden zodat ze in het arbeidsproces kunnen terugkeren ?
De artsen in de spreekkamer krijgen vervolgens te maken met de 'werknemer-patiënt'.
De medewerking van de arts is noodzakelijk, voorrang verlenen bij behandelingen kan echter botsen met medisch-ethische gedragscodes.
De medische urgentie is bepalend voor de behandeling.
Bij gelijke medische urgentie geldt 'die het eerst komt, die het eerst maalt'.
Pas daarna spelen sociaal-medische criteria eventueel een rol (cfr. : 'De wachtende werknemer - Achtergrondstudie over snellere hulpverlening in de gezondheidszorg' - Nationale Raad voor de Volksgezondheid, Zoetermeer, 1995, 'Maatschappelijk ondernemen in de zorg' (cfr. : http://www.selexyz.nl/product/9789057320392/putters-k-/maatschappelijk-ondernemen-in-de-zorg/ -) - Putters K - Nationale Raad voor de Volksgezondheid en Zorg, Zoetermeer, 1998 op : http://www.selexyz.nl/product/9789057320392/putters-k-/maatschappelijk-ondernemen-in-de-zorg/ - & 'Tussen markt en overheid' - RVZ, Zoetermeer, 1998 op : http://www.rvz.net/cgi-bin/adv.pl?advi_relID=61 -).
De medisch-ethische gedragscodes staan op gespannen voet met economische principes van tijdigheid en marktgerichtheid.
Deze laatste criteria zijn tegenwoordig echter wel de dominante beoordelingscriteria bij het wegwerken van wachtlijsten en het organiseren van (arbo)zorg.
De ontwikkeling van zorgketens, waarin een deel van de medisch-specialistische praktijk door de thuiszorg moet worden verricht om patiënten sneller uit het ziekenhuis te krijgen, vergt daarnaast organisatorische afstemming die door managers wordt voorbereid.
Artsen dragen via verscheidene modellen van managementparticipatie medeverantwoordelijkheid voor het management van zorginstellingen om hierop invloed te kunnen uitoefenen (cfr. 'Management en Organisatie' - Grinten TED van der en Scholten G, 1998: 33-43).
Maar veel vaker wordt elders in de keten en in contractonderhandelingen tussen het ziekenhuismanagement en de zorgverzekeraars bepaald hoeveel en welke patiënten de spreekkamer binnenkomen en wanneer ze er weer uit moeten zijn.
Het verkorten van wachtlijsten en versnellen van behandeltijden zijn daarbij voor het management een hoofddoelstelling.
Korte en snelle operaties krijgen voorrang.
Indirect wordt zo de medische praktijk beïnvloed.
De keuze om bepaalde patiënten wel of juist niet te behandelen, wordt immers niet meer door de artsen zelf gemaakt, maar is afhankelijk van de beslissingen van de zorgverzekeraars en het management.
Artsen worden via budgetkortingen 'afgestraft' wanneer ze meer behandelingen verrichten dan afgesproken is tussen zorgverzekeraar en ziekenhuis.
Dit staat op gespannen voet met de professionele norm van weldoen.
Artsen moeten zich committeren aan tijdigheid en economische doelmatigheid, hetgeen hen in professioneel opzicht demotiveert en aantast (een knelpunt dat door artsen wordt ervaren is de strakke aanbodregulering door de overheid aan de ene kant en de eis tot meer marktgerichtheid en ondernemerschap aan de andere kant, waarvoor de ruimte niet bestaat (cfr. 'Ik maak de zieken niet beter, ik maak ze zieker' - Interview met dhr. De Brauw - NRC, 20 mei 2000).
Sociale zekerheid
Verzekeringsartsen verrichten de WAO-beoordelingen.
Deze artsen werken bij uitvoeringsinstellingen als het GAK en Cadans.
De uitvoeringsinstellingen worden aangestuurd door het Landelijk instituut sociale verzekeringen (Lisv).
De afgelopen jaren probeert het management van de uitvoeringsinstellingen en het Lisv steeds meer om de kwaliteit van het werk van verzekeringsartsen te verbeteren.
In een vorig jaar uitgekomen studie van TNO Arbeid wordt duidelijk dat deze sturing van de kwaliteit voornamelijk plaatsvindt op twee punten : de tijdigheid en de juridische rechtmatigheid.
Aandacht voor vakbekwaamheid en klantgerichtheid is er veel minder, laat staan voor klanttevredenheid.
Deze eenzijdige aandacht komt ook naar voren in de controle op het werk van de verzekeringsartsen; tijdigheid en rechtmatigheid worden goed in de gaten gehouden, over de andere onderdelen van kwaliteit is weinig en soms zelfs helemaal geen informatie (cfr. 'Ik maak de zieken niet beter, ik maak ze zieker' - Interview met dhr. De Brauw - NRC, 20 mei 2000).
Discussie over problemen bij de verzekeringsgeneeskundige beoordeling heeft ertoe geleid dat het Lisv nieuwe plannen heeft ontwikkeld voor het verbeteren van de kwaliteit.
De uitvoeringsinstellingen kunnen van het Lisv extra geld krijgen onder één voorwaarde : de kwaliteit moet omhoog.
Onder invloed van verschillende omstandigheden is de definitie van kwaliteit in dit plan helaas grotendeels teruggebracht tot één criterium, namelijk : tijdigheid.
Er komt extra geld vrij mits de tijdigheid van de beoordelingen beter wordt (cfr. : 'Kwaliteit van oordeelsvorming - Een verkennend onderzoek naar kwaliteit bij periodiek arbeidsgezondheidskundig onderzoek PAGO, medische aanstellingskeuringen en WAO-claimbeoordeling' - Mul CAM, Verkleij HEM, Hazelzet AM, Roos F. de, VUGA, Den Haag op : docs.minszw.nl/pdf/35/2004/35_2004_3_5969.pdf -).
Deze nadruk op tijdigheid heeft zijn weerslag gehad op de professionele (inhoudelijke) kwaliteit van de beoordelingen.
Uit recent onderzoek van het Ctsv blijkt dat verzekeringsartsen veel minder gebruikmaken van externe informatiebronnen dan mogelijk is.
Dit terwijl de professionele kwaliteit van de verzekeringsgeneeskundige beoordeling mede afhankelijk is van de mate waarin verschillende bronnen met elkaar worden vergeleken.
Er zijn verschillende redenen te geven voor het beperkt raadplegen van bronnen.
Een belangrijke en ook aannemelijke verklaring is dat het raadplegen van anderen (specialisten, bedrijfsartsen of fysiotherapeuten) tijd kost, om maar te zwijgen over de hoeveelheid tijd die nodig is om een expertise aan te vragen.
Als hierop moet worden gewacht, komt de tijdigheid van het gehele beoordelingsproces voor de WAO onder druk te staan.
Hoe minder ruimte er is om informatie op te vragen, des te lager is de kwaliteit van de professionele beoordeling.
Verder is de verzekeringsartsen een deel van de administratieve taken uit handen genomen.
Zo verzorgt een administratieve kracht de planning van hun agenda.
Het gevolg is dat deze administratieve ondersteuning bepaalt welke beoordelingen wanneer plaatsvinden.
Ogenschijnlijk een neutrale bezigheid.
Dit is het echter niet.
De professionele herbeoordelingen die een verzekeringsarts op basis van een professionele inschatting wil doen, zijn de eerste beoordelingen die worden geschrapt als er te weinig tijd is.
Deze professionele herbeoordelingen vinden plaats als de verzekeringsarts bijvoorbeeld verwacht dat een cliënt binnenkort herstelt (en dus geen WAO-uitkering meer nodig heeft).
Ze worden als eerste geschrapt omdat de administratieve ondersteuning niet uitgaat van de professionele prioriteiten die de verzekeringsarts stelt, maar van de organisatorische tijdigheidseisen die de uitvoeringsinstelling en het Lisv stellen.
Deze tijdigheidseisen dicteren dat de reguliere beoordelingen voorrang hebben : daartoe wordt de tijdigheid gemeten en daarop wordt afgerekend.
De herbeoordelingen die de verzekeringsarts vanuit zijn professionaliteit wil doen, hebben een lage prioriteit voor de organisatie en komen onderaan te staan.
Relatief
De muur die artsen om hun eigen professionele domein hebben, garandeert geen volledige afscherming.
De professionele autonomie is relatief.
De muur staat er nog, maar het management loopt er gewoon omheen.
Met een beroep op economische criteria als 'tijdigheid' en 'doelmatigheid' neemt ze maatregelen die het professionele domein van de arts aantasten.
De professie is steeds minder de buffer tegen commercialisering.
Het hier geschetste beeld geeft te denken.
Economisering dringt langzaam de professionele ruimte van de arts binnen of hij het nu wil of niet.
De schets die wij hier presenteren, is misschien wat erg sterk maar de ontwikkelingen zijn niet te ontkennen.
Het is daarom van belang dat de beroepsgroep (verder) denkt over de wijze waarop de economische waarden op de professionele waarden moeten worden afgestemd.
Als de beroepsgroep dit niet zelf doet, zullen anderen dan voor hen doen.
Cfr. : http://medischcontact.artsennet.nl/blad/Tijdschriftartikel/Zakelijkheid-bedreigt-autonomie.htm


Markt en zorg onverenigbaar

- Artsen zijn geen leveranciers van producten -
D. Post, KNMG en emeritus hoogleraar sociale geneeskunde, Universiteit van Groningen ( - prof.dr.d.post@wxs.nl -) - Medisch Contact (60) nr. 18 - 03 mei 2005, p. 752 – 754
De zorg is geen markt en zal dat ook nooit worden.
Het gaat in de zorg namelijk om betrokkenheid, om de existentiële vertrouwensrelatie tussen aanbieder en vrager.
En dat is niet in economische termen te vatten.
Het SP-manifest ''De zorg is geen markt'' (cfr. : http://medischcontact.artsennet.nl/web/file?uuid=193d7896-87bf-473f-aece-a2527ccb2fbb&owner=41ab0ae3-d615-46d8-b7a0-01e11d4c565d -&- http://www.zorggeenmarkt.nl/ -) heeft heel wat reacties uitgelokt.
De Maastrichtse econoom Van Mierlo gaf in Medisch Contact flink tegengas door te stellen dat de zorg als een product kan worden gezien en dat er dus zeker sprake is van een markt (cfr. 'Klant is koning op de zorgmarkt' - JGA van Mierlo - Medisch Contact 2004; 59 (47): 1857-60
Cfr. : http://ideas.repec.org/p/ner/maastr/urnnbnnlui27-13069.html -&- http://medischcontact.artsennet.nl/blad/Tijdschriftartikel/Klant-is-koning-op-de-zorgmarkt-2.htm -).
Hij vindt dat het manifest 'bol staat van loze beweringen en regelrechte onzin'.
Ook minister Hoogervorst hekelt het manifest; hij noemt het 'een ideologisch geschrift van de SP'.
En onze eigen KNMG wendt zich er totaal vanaf door bij monde van de voorzitter te verklaren dat zij regelrecht achter het beleid van de minister staat om een marktgerichte zorg te realiseren.
Dat een van haar partners, de LHV, grote moeite heeft met die marktwerking deert de KNMG blijkbaar niet.
Als medeondertekenaar van het manifest voel ik mij aangesproken.
Met de hoofdredacteur van MC, die het manifest eveneens ondertekende, ben ik het eens dat we niet onze handtekening hebben gezet omdat het gaat om een SP-manifest, maar omdat we de zorg die eruit spreekt, delen.
En dat willen we laten weten.
Driehoeksrelatie
Economen als Van Mierlo definiëren de zorg als een product of een te leveren dienst.
Ook minister Hoogervorst geeft blijk van deze visie.
Medici die direct met de patiënt te maken hebben, weten echter dat het níet gaat om louter een product of een verstrekking.
De patiënt beleeft dat ook niet als zodanig.
Het zorgveld kent drie spelers : de zorgvragers, de zorgverzekeraars en de zorgaanbieders.
De onderlinge relaties en de plaats van de overheid daarbij kan als een model worden weergegeven (cfr. Figuur).
Van Mierlo noemt de relatie tussen vrager en aanbieder de markt van verstrekkingen en diensten; anderen noemen het de hulpverleningsmarkt.
In medische kringen spreken we van het 'primaire proces'.
Vreemd genoeg moet in dit primaire proces de patiënt zich nogal eens verdedigen tegen de andere spelers in het veld, terwijl het toch helemaal moet draaien om de patiënt.
Vraagsturing is de nieuwe panacee : de patiënt moet zelf bepalen wat hij wil van de zorgaanbieder.
Maar ook dit valt eigenlijk binnen het economische model van de markt en is binnen de zorg geen uitgangspunt.
Het gaat om de behoefte aan zorg, en die stellen patiënt en arts gezamenlijk vast.
Juist dat is het verschil met een gewone markt.
De patiënt is in zekere mate afhankelijk van degene die de hulp verleent en er bestaat een flinke asymmetrie in informatie.
Van een vrije onafhankelijke keuzemogelijkheid is geen sprake, omdat de patiënt met name in acute situaties niet zelf kan bepalen wat hij nodig heeft.
Een vertrouwenspersoon, de arts, moet hem daarbij helpen.
Een ander groot verschil met een gewone markt is dat er in wezen geen financiële relatie bestaat tussen vrager en aanbieder.
Als iemand een televisie wil kopen, moet hij die zelf betalen en dan spelen prijs, kwaliteit en service een rol.
In de zorg gaat het om een relatie tussen de patiënt en de hulpverlener die is gebaseerd op vertrouwen : een totaal niet-economisch verhaal.
Nog een belangrijk verschil is dat de patiënt altijd het allerbeste wil hebben.
Hij zoekt genezing en niets is goed genoeg.
De prijs speelt daarin totaal geen rol.
Verzekeren
De relatie verzekerde-verzekering wordt in economenland als verzekeringsmarkt aangeduid.
In het zorgveldmodel heeft elke speler twee gezichten.
De zorgvrager is zowel patiënt als verzekerde.
Als verzekerde heeft hij een relatie met de verzekeraar.
Ons systeem is gebaseerd op het Bismarck-model, een premium-based stelsel, waarin de bekostiging van de zorg loopt via het verzekeringsstelsel.
Ook hier is geen sprake van keuzevrijheid omdat iedereen verplicht is zich te verzekeren.
De overheid stelt de premie én het basispakket vast.
Geconcurreerd kan er alleen worden op de nominale premie en de premie voor de aanvullende verzekering.
Verder is de transparantie bij de activiteiten van de verzekeraars te gering om van keuzevrijheid te kunnen spreken.
Bij de hevige strijd om verzekerden door middel van de miljoenenverslindende reclame en sponsoring lijkt het marktgeweld wel aanwezig, maar dat is slechts schijn.
Bekostiging
De relatie aanbieder-zorgverzekeraar noemen we de bekostigingsmarkt.
De aanbieder functioneert op deze markt als ondernemer en onderhandelt met de verzekeraar in diens rol van bekostiger van de zorg.
Maar ook hier is geen sprake van een echte markt.
Er zijn geen vrije onderhandelingen mogelijk omdat het uiteindelijke macrobudget de grenzen bepaalt.
Er zullen altijd grenzen zijn en de overheid stelt die.
Dat gaat nu via het College Tarieven Gezondheidszorg (CTG/ZAio), dat men echter wil laten verdwijnen omdat het een communistisch apparaat zou zijn.
Toch zullen we in de toekomst niet zonder een dergelijk instituut kunnen.
Anders zullen de prijzen en kosten uit de hand lopen.
Ook de verzekeraars hebben twee gezichten : aan de ene kant zijn ze bekostigers, aan de andere kant verzekeraars.
Als verzekeraars investeren ze in grote mate in het binnenhalen van klanten.
Daarvoor moeten ze echter bezuinigen op de zorg, aan de bekostigerskant.
De spanningen die dat meebrengt zijn in toenemende mate merkbaar.
Die spanning treedt overigens ook op aan de kant van de aanbieders, die enerzijds hulpverleners zijn en anderzijds ondernemers.
Rol overheid
De overheid bevindt zich tussen de drie partijen.
Ze heeft in wezen een grotere rol dan alleen het controleren en beheersen van de relaties tussen de spelers op het veld.
Vóór midden jaren zestig speelde de overheid slechts een rol op afstand.
Toen de kostenontwikkeling uit de hand ging lopen (40 jaar geleden zei ook al iedereen dat we het niet meer konden opbrengen) heeft zij de regie naar zich toe getrokken.
Met de echelonnering en de ideeën over een soort districtsgezondheidszorg van staatssecretaris Hendriks werd de overheid de centrale speler op het veld.
Ze regelde alles.
In de jaren tachtig kwam de kentering, toen men in toenemende mate de verantwoordelijkheid bij het veld ging leggen.
Dat alles is uitgelopen op wat we nu hebben: een terugtredende overheid met een marktideologie.
Met in wezen hetzelfde paniekgevoel dat het uit de hand loopt.
Die overheid wil zich wel terugtrekken, maar kan het ook weer níet.
Dat maakt haar houding zeer tweeslachtig en geeft een enorme onzekerheid in het veld.
De overheid heeft op grond van artikel 22 van de grondwet ook de plicht om te zorgen voor een betaalbare en toegankelijk zorg.
Dat houdt in dat ze de markt niet zijn gang kan laten gaan.
Farce
De vraag naar zorg is oneindig en hulpverleners willen die vraag best beantwoorden.
Zij hebben immers niet direct belang bij kostenbeheersing.
Overigens hebben de verzekeraars dat ook niet en de patiënt al helemaal niet.
De overheid is de enige die belang heeft bij kostenbeheersing en dat verklaart haar paradoxale houding.
Marktwerking in de zorg zal alleen maar leiden tot een explosie van kosten.
Het is een farce dat in een dergelijk complexe sector als de gezondheidszorg de markt de kosten zal beheersen omdat de prijzen en het volume zullen worden aangepast door degenen die de eigenlijke macht hebben : de zorgaanbieders.
Niemand die de dynamiek van de zorg kent, gelooft in de beheersing door de markt.
Dat idee kan alleen maar komen van economen die theoretisch het marktprincipe kennen en dat op alle sectoren van de maatschappij van toepassing verklaren.
De complexiteit op het veld van de gezondheidszorg wordt nog verder vergroot doordat ook de werkgever in toenemende mate een rol gaat spelen.
De werkgevers sluiten contracten met aanbieders van zorg om de werknemers sneller te kunnen laten helpen.
Tevens knopen ze nogal wat relaties aan met de verzekeraars om de reïntegratie te bevorderen.
Existentieel
Maar er is nog heel iets anders waardoor de visie van economen en medici verschillen en dit komt in het onderhavige debat nauwelijks aan bod.
In de zorg gaat het om een relatie tussen de vrager en de hulpverlener.
Het gaat erom dat we als arts voor die ene patiënt het goede zoeken en dat houdt in dat we geen afweging maken omtrent de prijs.
Het gaat om betrokkenheid en om zorgzaamheid.
De persoon van de hulpverlener speelt een rol in die relatie.
Hij is geen verschaffer van een product maar hij is vanuit zichzelf existentieel betrokken bij de hulp die hij geeft.
De Nijmeegse hoogleraar spiritualiteit, Cees Wayman, stelt dat het woord 'zorg' is afgeleid is van het Indische woord surksat.
Dat betekent 'hij bekommert zich'.
Zorg geven is ook zorg dragen voor de patiënt.
Daarin zit een element van barmhartigheid en dat is niet in economische termen te vatten.
De discussies over de markt in de zorg stranden telkens in een welles-nietesverhaal, omdat de medici en de economen van elkaar niet duidelijk weten hoe ze naar het zorgveld kijken.
Wel mag duidelijk zijn dat we als medici nauwelijks enig gevoel hebben bij de zorg als marktproduct; het devalueert ons werk tot een leverancier van zorgproducten.
Zorg en markt zijn in wezen een paradox.
En de problemen in de zorgsector worden absoluut niet opgelost door een totale verandering van ons stelsel.
Alternatief
De ondertekenaars van het manifest werd verweten dat ze geen alternatief bieden.
Natuurlijk is dat er wel.
Menigmaal heb ik gesteld dat we geen revolutie nodig hebben om de kosten in de hand te houden.
Het is heel goed dat we een verzekering krijgen voor iedere Nederlander.
Maar dat geeft op zichzelf geen kostenbeheersing.
Om het financieringstekort in de toekomst op te lossen moet eerst duidelijk zijn wat de behoefte aan zorg in de toekomst is en hoeveel dat gaat kosten.
Vervolgens moeten we nagaan waar het plafond van de collectieve mogelijkheden ligt.
Het verschil zou vanuit de private sfeer moeten worden aangevuld.
Dat houdt in dat de eigen bijdragen moeten stijgen naar het in andere landen gebruikelijke niveau : van 6 procent naar bijvoorbeeld 15 procent.
De eigen bijdragen kunnen solidair worden geheven.
Om dit uit te voeren hebben we de markt echt niet nodig.
We lopen veel minder risico dat de kosten uit de hand lopen als we tegelijkertijd beheersinstrumenten invoeren en in die beheersinstrumenten kunnen best hier en daar competitie-elementen worden ingevoerd.
De zorgverzekeraars kunnen hierbij een regiefunctie vervullen, maar die zal dan wel regionaal moeten worden ingevuld.
Immers, als ze in de regio een bepaalde invloed hebben, kunnen ze samen met het veld de kosten binnen redelijke grenzen houden.
Wat zou er tegen zijn om een regionaal budget in te voeren, zoals dat in Australië succesvol functioneert ?
Samenvatting
Economen noemen de relatie tussen vragers en aanbieders 'de hulpverleningsmarkt'.
Artsen definiëren dit als het primaire proces, een relatie gebaseerd op vertrouwen.

De 'verzekeringsmarkt', de relatie verzekerde-verzekeraar, is ook geen echte markt omdat de overheid voor het grootste deel de premie en het pakket bepaalt.

De 'bekostigingsmarkt', de relatie verzekeraar-aanbieder, is geen markt omdat daar de overheid ook sterk moet reguleren om de kosten in de hand te houden.

Van terugtreden van de overheid zal geen sprake zijn in een collectief gefinancierd systeem.

In de zorg gaat het primair om het zich bekommerem om de patiënt.
Dit kan niet vanuit het principe van het leveren van een product.
Cfr. : http://medischcontact.artsennet.nl/blad/Tijdschriftartikel/Markt-en-zorg-onverenigbaar.htm


Ziekte te koop

- Maatschappij medicaliseert tot in het absurde -
Sophie Broersen - Medisch Contact (64) Nr. 01 - 28-12-2008, pp. 20 – 22
Vermarkt een ziekte, verkoop een pil.
Zo zou je grof gezegd het begrip 'disease mongering' kunnen omschrijven.
De Londense huisarts Iona Heath, wereldwijd een graag geziene gast op huisartsen­congressen, maakt zich zorgen om dit fenomeen.
Als ze maar één ding mag kiezen, dan maakt Iona Heath zich het meest zorgen om hoe ziek we ons eigenlijk wanen in de westerse wereld, terwijl de cijfers daar geen aanleiding voor geven. '
Er is een onderzoek dat de mortaliteit vergelijkt tussen een van de armste delen van India, Bihar en de Verenigde Staten.
Natuurlijk is de levensverwachting in Bihar heel laag in vergelijking met de VS.
Maar de hoeveelheid ziekten die mensen zelf rapporteren, was verreweg het hoogst in de VS en heel laag in Bihar.
Degene die het onderzoek deed, Nobelprijswinnaar Amartya Sen, vond het zorgelijk dat mensen in Bihar blijkbaar zo arm waren dat ze niet eens door hadden dat ze ziek waren.
Ik zie een heel ander probleem : wat doet moderne geneeskunde in godsnaam met mensen in Amerika ?
Ze zijn gezonder en leven langer dan ooit tevoren, maar voelen zich veel vaker ziek.
Dat vind ik een tragedie.' (cfr. : 'Health - Perception versus observation' - Sen A - BMJ 2002; 324: 860-1 op : http://www.bmj.com/cgi/content/extract/324/7342/860 -).
Grenzen oprekken
Heath, die al sinds 1975 als huisarts werkt in een achterstandswijk in Londen, was begin december een dag in Nederland.
Ze gaf een door het NHG georganiseerde masterclass over disease mongering : het verkopen of in de markt zetten van ziekte.
Vaak gaat het dan om het oprekken van de grenzen van een bestaande ziekte, op zo'n manier dat de markt voor een (nieuw) product, meestal een medicijn, groter wordt.
Dat proces omschreef zij – samen met journalist Ray Moynihan en hoogleraar farmacologie David Henry– in British Medical Journal in 2002 (cfr. 'Selling sickness - The pharmaceutical industry and disease mongering' - Moynihan R, Heath I, Henry D - BMJ 2002; 324: 886-90 op : http://www.bmj.com/cgi/content/extract/324/7342/886 -).
Sindsdien heeft ze er niet meer over gezwegen.
Heath nam niet het initiatief voor het artikel, maar werd erbij betrokken, 'omdat het handig was om een praktiserende dokter tussen de auteurs te hebben staan.'
Het is te bescheiden van de Engelse, die zich al jaren daarvoor openlijk uitsprak over de in haar ogen zorgelijke ontwikkeling van medicalisatie en de betrokkenheid van de farmaceutische industrie hierbij. '
Geleidelijk ben ik me over een paar dingen gaan verwonderen.
In de jaren negentig bijvoorbeeld, toen er een grote campagne werd gevoerd om de strijd met depressie aan te binden.
Toevalligerwijs net op het moment dat SSRI's op de markt kwamen.
Die campagne werd gevoerd door de beroepsverenigingen van huisartsen en psychiaters, maar was overduidelijk gefinancierd door de farmaceutische industrie.'
Gehaat
Onder disease mongering, ziekte verkopen, schaart Heath een aantal varianten.
Bijvoorbeeld het introduceren van een nieuwe ziekte, meestal geënt op iets wat tot dan toe als een normale toestand werd gezien, zoals mannelijke kaalheid.
Of het oprekken van de definitie van ziekten, zoals volgens Heath is gebeurd bij hypertensie, hypercholesterolemie en diabetes mellitus.
Heath : ''Als je bij diabetes de afkappunten van een normale bloedglucose verlaagt, hebben veel groepen daar baat bij. Want opeens "ontdekken" artsen meer patiënten, die voorheen niet wisten dat ze ziek waren. En de resultaten van de behandeling verbeteren ook meteen, want er zullen in de hele groep diabeten minder complicaties optreden. Immers, de 'nieuwe' diabeten lopen minder risico op een amputatie, omdat hun bloedsuiker lager is. Dus iedereen boekt betere resultaten, politici ook. En farmaceuten zien hun afzetmarkt vergroot'.'
Een andere manier van disease mongering vindt Heath het presenteren van risicofactoren als een ziekte : ''Ik ben inmiddels een gehate figuur geworden bij de National Osteoporosis Society, omdat ik aan het Britse parlement heb verteld dat ik het risico op botbreuken bij verminderde botdensiteit overdreven vind. Je moet ook nog vallen, toch ? Ik zeg niet dat er geen mensen zijn die wel degelijk osteoporose hebben en bij wie je het als ziekte kunt beschouwen, maar dat zijn mensen die aan het eind van het spectrum staan. Maar al die menopauzale vrouwen die een botdichtheidmeting willen laten doen, bezorgd als ze zijn over hun botten, waaruit dan komt dat die iets verlaagd is, moeten die allemaal medicijnen gaan slikken ?''.
Marketing van ziekte

Het op de markt zetten van een ziekte is helemaal niet zo moeilijk, zegt Heath : ''Zorg voor een goede naam, goed te onthouden en niet al te naar. Dus niet impotentie, maar erectiele disfunctie. Dat is minder stigmatiserend en klinkt wat technischer. Maar er moet wel uit blijken dat het heel ernstige gevolgen kan hebben. Vervolgens schakel je journalisten in, die schrijven over hoe miskend en ernstig deze ziekte is. Je begint een campagne om de ziekte te exporteren van de specialist naar de huisartspraktijk, zodat bijvoorbeeld diagnose en behandeling van depressie niet meer voorbehouden zijn aan de psychiater alleen. En vervolgens repositioneer je de ziekte, om de doelgroep zo groot mogelijk te maken. Je verandert het patiëntenprofiel en breidt zo de prevalentie uit. Bij impotentie is dat heel effectief geweest. Vroeger was je wel of niet impotent en was het ook nog wel eens intermitterend of acuut. Tegenwoordig zijn er wel vier stadia van ED en betreft het een chronische aandoening met een medische oorzaak. Dus niet psychisch of gewoon ouderdom, want daar kunnen we niets aan doen'.'
Paranoia ? Heath leest voor uit Journal of Medical Marketing, over hoe marketeers denken dat farmaceuten te werk moeten gaan (cfr. 'Building strong condition brands' - Angelmar R, Angelmar S, Kane L - J Med Marketing 2008; 7: 341-51 op : http://www.ingentaconnect.com/content/pal/jomm/2007/00000007/00000004/art00013?crawler=true -).
Kort samengevat: producten op de markt zetten kunnen we al heel goed; kijk maar naar Pfizers Lipitor en AstraZeneca's Nexium.
Nadeel van die aanpak is dat veel patiënten onbehandeld blijven, omdat ze niet weten dat ze ziek zijn.
Laten we dus een conditie, een ziekte in de markt zetten.
Marketing van product en ziekte kunnen elkaar dan zo versterken met als gevolg betere gezondheid van de patiënt en hogere verkoop van het product.
Angst aanjagen
Een groot probleem van disease mongering ziet Heath in de medicalisering van de maatschappij.
Tot in het absurde, volgens haar.
Ze verwijst naar onderzoek in Noorwegen, een land waarvan de bewoners tot de langstlevenden op aarde behoren : de gemiddelde levensverwachting is er 80 jaar (cfr. 'Ethical dilemmas arising from implementation of the European guidelines on cardiovascular disease prevention in clinical practice' - Getz L, Kirkengen AL, Hetlevik I, Romundstad S, Sigurdsson JA - Scand J Prim Health Care 2004: 22; 202-8 op : http://www.ncbi.nlm.nih.gov/pubmed/15765634 -).
Afgaande op richtlijnen voor cardiovasculaire ziektepreventie, waarbij een totaal cholesterolgehalte van boven de 5 mmol/l als afkappunt wordt genomen, behoort de helft van de bevolking op 24-jarige leeftijd tot een hoogrisicogroep.
Nog voor het 50ste levensjaar is dit al 90 procent.
Heath : ''Klopt dat ? Je moet het je wel afvragen, als je dit zo ziet. En nee, in die richtlijnen staat niet dat je al deze mensen moet behandelen, maar wél dat je ze moet informeren dat ze een verhoogd risico op hart- en vaatziekten lopen. Je jaagt dus heel veel mensen angst aan over een voortijdige dood, in een land waar mensen gemiddeld erg oud worden. Daar moeten we over nadenken. Want wat is de consequentie ? Er is geen enkele manier waarop we de farmaceutische behandeling van alle gezondheidsrisico's voor iedereen kunnen betalen als we dit door belastingbetalers willen laten opknappen'.'
Lang leven
De uitdaging voor de medische stand is groot, zegt Heath : ''Er zijn grote tegengestelde belangen. Om te beginnen economische, gezien de ogenschijnlijk grenzeloze hoeveelheden geld die kunnen worden uitgegeven aan de behandeling van zogeheten ziekten en risicofactoren. En politieke belangen, want nadruk op de behandeling van ziekte lijkt de verantwoordelijkheid van politici om iets te doen aan oorzaken te minimaliseren. En natuurlijk de belangen van artsen en wetenschappers, wier carrières soms afhankelijk zijn van de jacht naar nieuwe ziekten en risicofactoren. Maar meer fundamenteel nog is datgene wat iedereen herkent : een primitieve angst voor ziekte en dood. In vroeger tijden hielp religie daartegen en hoopten we op redding na de dood. Maar nu lijkt het wel alsof we die redding al eerder moeten bereiken in een zo lang mogelijk leven'.'
Dokters en anderen die invloed hebben in de gezondheidszorg, staan volgens Heath voor de moeilijke taak om dit te erkennen en voorbij die angst te denken. '
Artsen worden niet getraind om om te gaan met existentiële angst, maar we kunnen er niet omheen.
'Volgens mij is de enige manier om vooruit te komen, te streven naar meer aandacht voor de manier waarop we leven in plaats van het moment waarop we doodgaan'.'
Straatje schoonvegen
De medische stand moet volgens Heath als eerste zijn eigen straatje schoonvegen : ''We kunnen onze patiënten én politici pas dan goed adviseren, als we zelf totaal onafhankelijk zijn van farmaceuten. Ook moet er aandacht zijn voor de manier waarop wetenschap wordt gebruikt : een verantwoordelijke interpretatie van statistieken en minder extrapolatie van gegevens. We moeten de discussie met beleidsmakers durven aangaan : over de zinvolheid van preventie en over hoe ver sociale solidariteit reikt als het gaat om welke interventies we wel of niet moeten uitvoeren. En we moeten onze patiënten meer gelegenheid geven om te kiezen voor wel of niet behandelen. Het percentage mensen dat statines blijft slikken bijvoorbeeld, is vrij laag. Dat wijst er volgens mij op dat we mensen nog niet voldoende betrekken bij die keuze. Bij al het onderzoek dat ik ken waarbij mensen daadwerkelijk goed werden geïnformeerd over risico's op ziekte en op mogelijke bijwerkingen, blijkt telkens dat mensen minder, in plaats van meer interventies willen'.'
Cfr. : http://medischcontact.artsennet.nl/blad/Tijdschriftartikel/Ziekte-te-koop.htm
Cfr. ook :
Achtergrondstudie ethiek in zorgopleidingen en zorginstellingen
Munk, M.S. (2005) - Centrum Ethiek en Gezondheid, Zoetermeer

Behandelrichtlijnen en geneesmiddelenformularia vatbaar voor beïnvloeding door farmaceutische industrie
Inspectie voor de Gezondheidszorg (2009)
Cfr. : http://www.igz.nl/actueel/nieuws/behandelrichtlijnenvatbaarvoorbenvloedingfarmaceutischeind
ustrie.aspx

Beroepsethiek en marktwerking in de zorg
Tijdschrift voor Gezondheidszorg & Ethiek (2006) - Themanummer - Jaargang 16 nr. 2 - Assen, Koninklijke Van Gorcum

Commerciële normen in de zorg - Marktmechanisme heeft invloed op beroepsethiek
Hilhorst, M., en A. Struijs (2005) - Medisch Contact 60 nr. 12 p. 488 - 491 Utrecht KNMG

De maakbare mens
Bood, A in: 'Signalering Ethiek en Gezondheid 2003', hfdst. 4 - Gezondheidsraad Den Haag - ISBN 90 5549 478 X
Cfr. : http://www.gezondheidsraad.nl/nl/adviezen/de-maakbare-mens-hoofdstuk-4-van-signalering-ethiek-en-gezondheid-2003-200308

De waarde van de norm - Effecten van economisering op het handelen van artsen en managers in de ziekenhuiszorg
Hout, E.J.T. van; K. Putters (2004) – Zoetermeer : CEG / RVZ
Cfr. : http://www.ceg.nl/data/download/economisering_deel_III.pdf

De zorg is geen markt -Een kritische analyse van de marktwerking in de zorg vanuit verschillende perspectieven
Palm, I. (red.) (2005) – Rotterdam : Wetenschappelijk bureau SP
Cfr. : www.zorggeenmarkt.nl

Economisering van zorg en beroepsethiek
Struijs, A.J. (2004) - Signalering ethiek en gezondheid 2004; Hfdst.7 - Raad voor de Volksgezondheid en Zorg Zoetermeer - ISBN: 90 5732 137 8
Cfr. : www.ceg.nl/data/download/Economisering.pdf

Eisend gedrag en agressie van zorgvragers
Jagt, E.J. van der (2003) - Signalering Ethiek en Gezondheid 2003 Hfdst.2 - Raad voor de Volksgezondheid en Zorg Den Haag - ISBN: 90 5732 118 1
Cfr. : http://www.ceg.nl/data/download/hfdst.2_eisen_gedrag_Van_der_Jagt_.pdf

Ethiek bedrijven in de zorg – Een zaak van het management
Dartel van, J.N., M. Jacobs en R.J.M. Jeurissen (2002) – Assen : Van Gorcum - ISBN: 90 232 3690 4
Cfr. : http://www.vangorcum.nl/NL_toonBoek.asp?PublID=3695

Goeddoen met winst maken - Naar een economisering van zorg en beroepsethiek ?
Hilhorst, M. T. (2004) – Zoetermeer : CEG / RVZ
Cfr. : http://www.ceg.nl/cgi-bin/sub.pl

Houdbare solidariteit in de gezondheidszorg (advies)
Raad voor de Volksgezondheid en Zorg (2005) - http://www.rvz.net - Code : SIG 05/02
Cfr. :
http://www.minvws.nl/rapporten/meva/2005/rvz-rapport-houdbare-solidariteit.asp

Klant is koning op de zorgmarkt
JGA van Mierlo - Medisch Contact 2004; 59 (47): 1857-60
Cfr. : http://ideas.repec.org/p/ner/maastr/urnnbnnlui27-13069.html -&- http://medischcontact.artsennet.nl/blad/Tijdschriftartikel/Klant-is-koning-op-de-zorgmarkt-2.htm

Klant of zieke ? - Markttaal en de eigenheid van de gezondheidszorg
Mol, A. (2004) - Krisis, tijdschrift voor empirische filosofie 2004 nr. 3 p. 3 - 24
Cfr. : http://doc.utwente.nl/60988/

Marktwerking en ethiek in de kliniek - Stemmen uit de praktijk
Zuuren, F.J. Van (2004) – Zoetermeer : CEG / RVZ
Cfr. : http://www.psy.vu.nl/fpp.php/departments/clinicalpsychology/people/details.html?id=434&pubid=917&pub=1

Mondige burgers, getemde professionals - Marktwerking, vraagsturing en professionaliteit in de publieke sector
Tonkens, E. (2003) - Utrecht, NIZW - ISBN: 90 5957 041 3
Professionals in de publieke sector moeten een akelige spagaat maken tussen de eisen van efficiëntie die de overheid stelt, en de aandacht die burgers van hen vragen.
Het gevolg is dat professionals het voortdurend fout doen, linksom of rechtsom.
Burgers worden steeds mondiger.
Zij denken primair aan zichzelf en eisen steeds meer aandacht van zorg- en hulpverleners.
Overheid en politiek daarentegen kijken vooral naar statistieken en percentages.
Het gaat om grote getallen die alleen te halen zijn door de kleine gevallen klein te houden en snel af te handelen.
Beide trekken ze hard aan de professional, maar in tegenovergestelde richting.
In hoeverre ervaren professionals deze spanning en wat valt eraan te doen ?
Dit boek bundelt vijftien artikelen waarin Evelien Tonkens op toegankelijke wijze schrijft over professionaliteit, vraagsturing en accountability.
Dit boek is een aanrader voor iedereen die werkt in de publieke sector, voor sociale opleidingen en (gemeente)ambtenaren.
Cfr. : http://www.bol.com/nl/p/nederlandse-boeken/mondige-burgers-getemde-professionals/1001004001847275/index.html

Over markt en zorg
Reinders, J.S.; (2000) in : 'Ethiek in de zorg voor mensen met een verstandelijke handicap' hfdst. 7 p. 94 -108 - Amsterdam Boom - ISBN: 90 5352 582 3
Cfr. : http://openlibrary.org/b/OL19427358M/Ethiek_in_de_zorg_voor_mensen_met_een_verstan
delijke_handicap

Patiëntgestuurde of professiegestuurde zorg - Patiënt als zorgconsument ?
Jochemsen, H.; (2005) - ZM Magazine febr. 2005 - ISSN: 1381 - 0901

Professie of profijt ?
Polder, J.J., J. Hoogland, H. Jochemsen (1996) – Amsterdam : Buijten & Schipperheijn
Cfr. : https://openaccess.leidenuniv.nl/bitstream/1887/10511/1/61_38.pdf -&- http://www.rvz.net/data/download/Professie-_profijt_en_solidariteit.pdf

Professionaliteit in de zorg - Naar nieuwe definiëringen van oude rollen
Dartel, H. van en R. Jeurissen - Tijdschrift voor Gezondheidszorg & Ethiek (2006) - Themanummer - Jaargang 16 nr. 2, pp. 61 – 65

Thuiszorg in transitie - Een onderzoek naar de gevolgen van het recente overheidsbeleid voor centrale zorgwaarden in de thuiszorg
Elteren, A. van, H.P. Kunneman en M. Rozing (2006) - Onderzoeksrapport Universiteit voor Humanistiek, Utrecht
(korte versie onderzoeksrapport 'Thuiszorg in transitie - Een onderzoek naar de gevolgen van het recente overheidsbeleid voor centrale zorgwaarden in de thuiszorg' - Kunneman, H.P. en M. Slob (2007) - Bunnik, LSBK - ISBN: 90 811448 1 2
Cfr. : http://www.uvh.nl/defaultuvh.asp?oooUrl=/AlgInfo.asp?framesInsetting=nonexxxxxxxxxxxoId=470xxxxxxxxxxxoChapter=0xxxxxxxxxxxhId=onderz
oekthuiszorg -&- http://www.uvh.nl/uploadeddocumenten/Thuiszorg%20in%20Transitie_voor%20web.pdf

Wie betaalt, bepaalt ? - Over financiering en het ontwikkelen van medische kennis
Gezondheidsraad (2009) - Signalering ethiek en gezondheid, 2009/3 - Den Haag : Centrum voor ethiek en gezondheid, 2009 Publicatienummer Gezondheidsraad : 2009/18 - ISBN 978-90-78823-10-0
Cfr. : http://www.gezondheidsraad.nl/nl/adviezen/wie-betaalt-bepaalt-over-financiering-en-het-ontwikkelen-van-medische-kennis

Zorgaanbieders en de ethische aspecten van marktwerking - De praktijkopgave van het creëren van een passende zorgmarkt
Grit, K. en A. de Bont (2007) - Instituut voor Beleid en Management van de Gezondheidszorg (BMG) Erasmus Medisch Centrum Rotterdam
Centraal staat de vraag : 'Op welke wijze kunnen zorgaanbieders bijdragen aan het ontstaan van een passende zorgmarkt ?'
Cfr. : http://www.openankh.nl/Sites/Files/0000007494_Zorgaanbieders%20en%20de%20ethische%20aspecten%20van%20marktwerking%20Kor%20Grit.pdf -&- www.openankh.nl

Zorgplichten en zorgethiek
Eric Tjong Tjin Tai - Kluwer juridisch, 2006 – ISBN-13 : 9789013042429
Cfr. : http://home.kluwer.nl/kluwer/portal_klnl/product/Zorgplichten+en+Zorgethiek/prod1010293
9.html -&- dare.uva.nl

Zorgzaamheid en zorgvuldigheid - De verborgen bronnen van een goede zorg voor gezondheid (G-Lezing 2005)
Schuyt, K. (2005) – Woerden : NIGZ - ISBN: 90 692 2824 10
Cfr. : http://www.nigz.nl/index.cfm?act=winkel.detail&pid=835&ShopID=



22-03-2010 om 20:35 geschreven door Jules
0 1 2 3 4 5 - Gemiddelde waardering: 4/5 - (1 Stemmen)
Tags:arbo, bedrijfsartsen, economisering, expertise, GAK, herbeoordelingen, Lisv, management, protocollering, standaardisering, tthuiszorg, verzekeringsartsen, wachtlijsten, WAO, ziekenhuizen, ziektekosten, zorg, zorginstellingen, zorgketens, zorgverzekeraars


20-03-2010

Chronisch Vermoeidheidssyndroom (IOCOB)
Chronisch Vermoeidheidssyndroom
IOCOB (Stichting voor Innovatief Onderzoek en Onderwijs van Complementaire Behandelwijzen)
Chronische vermoeidheid komt in onze maatschappij veel voor.
De reden hiervoor is nog niet helemaal duidelijk.
Wél duidelijk is, dat je vermoeidheid en moeheid als serieuze tekenen van het lichaam moet opvatten en dat het belangrijk is om zelf een actieve houding aan te nemen in het zoeken naar een optimale behandeling.
Veel eigen initiatief, weer proberen in de goede flow te komen, goede voeding en regelmatig sporten zijn belangrijke elementen die kunnen helpen.
Maar de weg van chronische vermoeidheid naar vitaliteit is een lange weg !
We geven hier de visie weer van het Kenniscentrum Chronische Vermoeidheid van het Nijmeegse Universitaire Ziekenhuis, de Radboudkliniek (cfr. : http://www.nkcv.org/ -) :
Moeheid is een klacht die zeer veel voorkomt.
Iedereen is wel eens moe.
Moeheid is zelfs voor de meesten van ons een dagelijkse ervaring.
De volgende morgen of na rust is het gewoonlijk weer over.
Bij sommige mensen blijft de vermoeidheid langere tijd aanwezig.
Toch spreken we dan nog niet van chronische vermoeidheid.
Bekend is dat zeker bij 80% van de mensen de ernstige vermoeidheid binnen enkele weken tot enkele maanden weer overgaat.
Chronische vermoeidheid als klacht komt ook zeer vaak voor bij mensen met chronische ziekten.
Chronische vermoeidheid kan bijvoorbeeld voorkomen bij patiënten met spierziekten, patiënten met chronische alvleesklierontsteking, patiënten met multipele sclerose, patiënten met hartziekten of patiënten met een te traag werkende schildklier.
Chronische vermoeidheid komt ook regelmatig voor na een ernstige ziekte, bijvoorbeeld na een beroerte (herseninfarct, hersenbloeding) of soms nog lang na behandeling van kanker (cfr. 'Fu Zheng therapie' op : http://www.iocob.nl/fytotherapie/fu-zheng-therapie.html -).
Bij een klein deel (minder dan 20%) kunnen de vermoeidheidsklachten langer dan zes maanden aanhouden.
In dat geval kan sprake zijn van het chronisch vermoeidheidssyndroom (CVS).
CVS is niet meer dan een naam voor ernstige vermoeidheidsklachten die niet aan een herkenbare ziekte kunnen worden toegeschreven (zie boven).
Er is sprake van het chronisch vermoeidheidssyndroom als :
er ernstige aanhoudende of telkens terugkerende vermoeidheidsklachten aanwezig zijn die niet aanzienlijk verbeteren door rust en niet het gevolg zijn van voortdurende inspanning,

de vermoeidheid heeft geleid tot forse afname van vroegere niveaus van beroepsmatig, sociaal en/of persoonlijk functioneren,

voor deze klachten geen lichamelijk verklaring te vinden is,

de klachten tenminste zes maanden bestaan
Chronische vermoeidheid kan gezien worden als een signaal van het lijf dat er iets mis is.
Om weer op het juiste spoor te komen zijn er veel invalshoeken, goed dieet, begeleid sporten, positieve levensinstelling, coaching en counseling en vele complementaire behandelvormen, zoals acupunctuur, natuurgeneeswijze en supplementen (cfr. 'Orthomoleculaire behandeling' op : http://www.iocob.nl/biologisch/orthomoleculair-1.html -).
Maar heel belangrijk is dat men zich realiseert dat pilletjes en dieeten niet de uiteindelijke oplossing leveren, dat men zelf serieus naar het eigen leefpatroon moet leren kijken en dat patroon moet optimaliseren.
Verklaringen vanuit candida infecties of hypoglycemie (cfr. 'Reishi paddenstoelen - Uiteenlopende therapeutische eigenschappen' op : http://www.iocob.nl/fytotherapie/reishi-een-lijst-aan-therapeutische-eigenschappen.html -) zijn puur hypothetisch.
Sites
Cfr. : http://www.iocob.nl/vermoeidheid/chronisch-vermoeidheidssyndroom.html



20-03-2010 om 18:39 geschreven door Jules
0 1 2 3 4 5 - Gemiddelde waardering: 1/5 - (2 Stemmen)
Tags:alvleesklier, candida infecties, chronisch vermoeidheidssyndroom, coaching, counseling, CVS, dieet, hersenbloeding, inspanning, leefpatroon, ME, moe, multipele sclerose, natuurgeneeswijze, rust, schildklier, spierziekten, sporten, supplementen, voeding


19-03-2010

Gezond brein, gezonde darmen
Onderzoek heeft uitgewezen dat er veel meer is dan die intense communicatie tussen onze hersenen en onze darmen.
De darm bezit een heel eigen zenuwnetwerk, dat door wetenschappers wel eens als onze tweede hersenen wordt beschouwd.

Gezond brein, gezonde darmen
Chantal van der Leest – Gezondheidsnet.nl.
Bron : Darmgezondheid.nl (- http://www.darmgezondheid.nl/consumenten/ -), 10-03-2010
Ook wel eens last van je darmen gehad door stress of een ingrijpende gebeurtenis ?
Niet zo vreemd, want je hersenen en darmen zijn nauw verbonden en kletsen wat af.
Wetenschappers noemen deze telefoonlijn de 'hersen-darm-as' (cfr. : http://mens-en-gezondheid.infoyo.nl/overige/16132-de-hersen-darm-as.html -).
Wat kun je doen om te zorgen dat zowel je hersenen als je darmen in goede gezondheid blijven ?
De hersenen kun je zien als de machinist, je darmen als de trein.
Je kunt nog zo'n goede machinist hebben, maar zonder goed materieel zal er nooit een prettig treinreisje ontstaan.
Andersom kan een trein niet goed bestuurd worden wanneer de machinist op de verkeerde knoppen duwt.
In jouw lichaam is het net zo.
Darm- en hersenfunctie zijn nauw verweven.
Met name bij een aandoening zoals het Prikkelbare Darmsyndroom (PDS) – cfr. : http://www.cfsinfo.be/prikkelbaar%20darmsyndroom.htm - lijkt er 'iets' mis te gaan in de hersen-darm-as, de communicatie tussen darm en brein.
En dat probleem kan zich overal op die telefoonlijn bevinden.
Communicatiestoornis
De darmen sturen te sterke signalen of de signalen van de hersenen worden niet begrepen door de darm.
Vaak is het lastig te achterhalen waar precies de oorzaak van de darmklachten ligt.
Soms is er een ontsteking in de darm of iets in de stofwisseling dat de communicatie in het enterische zenuwstelsel - de zenuwen van maag en darmen - in de war schopt.
Serotonine (cfr. : http://nl.wikipedia.org/wiki/Serotonine -) blijkt hier een grote rol in te spelen.
Serotonine is een boodschappersstof, ze is betrokken bij het doorsturen van boodschappen van de hersenen naar de darmen.
90 procent van alle serotonine in ons lichaam zit in de darmen.
Bij een goede werking levert serotonine ons een geluksgevoel op, maar bij een verstoring raken we depressief.
En raken dus ook onze darmen van slag.
Goede bacteriën
Wat te doen ?
Een antidepressivum (cfr. : http://nl.wikipedia.org/wiki/Antidepressivum -) kan helpen de serotoninebalans terug te vinden, zodat de communicatie weer wordt verbeterd.
Zo'n middel kan dus ook helpen bij PDS.
Het voordeel van medicijnen is dat ze erg krachtig zijn, het nadeel zijn de bijwerkingen.
In theorie zouden goede voeding en de goede bacteriën uit een probioticum (cfr. : http://nl.wikipedia.org/wiki/Probioticum -) net zo goed werken.
Zij verbeteren de gezondheid van de darmen en maken ze daarmee weerbaarder voor communicatiestoornissen.
Maar deze effecten zijn nog niet zo goed meetbaar.
Onderzoek moet het dus nog uitwijzen, maar het lijkt er op dat je met goede bacteriën in de vorm van probiotica heel wat darmproblemen kunt voorkomen.
Cfr. : http://www.gezondheidsnet.nl/voeding/artikelen/2621/gezond-brein-gezonde-darmen

Prof. dr. Robert-Jan Brummer
Hersenen en darmen communiceren !

- Nieuwe inzichten in darmflora en probiotica -
Yakult-e-live, 2009
De oorzaken en fysiologische processen van niet goed functionerende darmen zijn lang een groot raadsel geweest.
De laatste jaren is onze kennis hiervan enorm toegenomen, vooral ook door meer begrip voor wat we de 'hersen-darm as' noemen.
Deze term duidt aan dat de darmen en de hersenen voortdurend en tweezijdig met elkaar communiceren.
Het vinden van manieren om deze communicatie te verbeteren, is waarschijnlijk de sleutel tot nieuwe, succesvolle therapeutische mogelijkheden.
Relatie tussen hersenen en darmen
De communicatie tussen de darm en de hersenen gebeurt onbewust doordat het centrale zenuwstelsel de hersenen verbindt met het specifi eke zenuwstelsel van de darm.
Dit noemen we het zogenaamde 'enterische zenuwstelsel'.
Signalen worden niet alleen vanuit de darm 'naar boven' (naar de hersenen) verzonden, maar de hersenen sturen omgekeerd ook weer signalen naar de darmen.
Dit is bijvoorbeeld te vergelijken met het samenspel tussen een pianist (de hersenen) en de piano (de darm).
Het resultaat, de muziek, kan dan worden vergeleken met de darmfunctie.
Als een getalenteerd pianist op een uitstekend instrument speelt, maar wordt gestoord door een ander vreemd geluid uit de omgeving, dan zal de muziek toch niet perfect klinken.
Dat betekent dat een communicatiestoornis tussen de darmen en de hersenen kan ontstaan zonder dat er iets mis is met de hersenen of de darmen.



Storing
Het is niet makkelijk antwoord te geven op de vraag welke storing in communicatie tussen de darm en de hersenen precies optreedt bij een niet goed functionerende darm.
Op dit moment wordt de diagnose nog niet gerelateerd aan de onderliggende oorzaak of fysiologische processen. In theorie zijn er verschillende communicatiestoornissen mogelijk :
de darmen sturen sterkere signalen dan normaal,

de signalen worden versterkt op weg naar of in de hersenen,

de hersenen sturen krachtiger of verkeerde signalen naar de darm,

of de darmen ontvangen de signalen niet op de juiste manier.
Het zenuwstelsel van de darmen, het 'enterische zenuwstelsel', speelt hierbij een belangrijke rol.
Als de zenuwcellen van dit netwerk overmatig worden geprikkeld, bijvoorbeeld door reactieve stoffen die kunnen ontstaan tijdens het spijsverteringsproces of door een ontsteking, dan zou dit onder andere tot een minder goede darmwerking kunnen leiden.
Serotonine speelt een sleutelrol
De stof serotonine (serotonine is een stof die onder andere de verschillende stemmingen binnen je lichaam beïnvloedt zoals depressie of juist een gelukkig gevoel), die zich voor meer dan 90% in de darm bevindt en verder vooral in de hersenen, speelt een zeer belangrijke rol bij de communicatie tussen darmen en hersenen.
Een veranderde activiteit van serotonine kan daarom een storing veroorzaken zowel in de darm- als hersenfunctie.
Het is moeilijk om met voeding de activiteit van serotonine positief te beïnvloeden.
Maar met medicijnen lukt dit wel.
Medicijnen die de activiteit van serotonine verhogen, zoals antidepressiva, blijken zo ook werkzaam te kunnen zijn bij een minder goede darmfunctie, zoals een prikkelbare darm.
Maar door de bijwerkingen van deze medicijnen komen therapeutische toepassingen op grote schaal toch niet in aanmerking.
Darmbacteriën
Er zijn alternatieve strategieën om de communicatie tussen darmen en hersenen positief te beïnvloeden.
Omdat de darmbacteriën een sterke wisselwerking hebben met het slijmvlies van de darm, kunnen specifieke bacteriën de darmfunctie sterk beïnvloeden.
Darmbacteriën hebben onder andere een grote invloed op het gezond houden van het darmslijmvlies en de barrièrefunctie van de darmen.
Dit zijn belangrijke onderdelen van het immuunsysteem (cfr. : http://nl.wikipedia.org/wiki/Immuunsysteem -).
Het immuunsysteem van de darm moet in prima 'conditie' worden gehouden en goed zijn 'afgesteld' zodat niet alleen de darm, maar ook de rest van je lichaam geen negatieve gevolgen ondervindt van een eventuele te sterke reactie op bacteriën (cfr. : http://nl.wikipedia.org/wiki/Bacteri%C3%ABn -) en andere substanties waaraan de darm continu wordt blootgesteld.
Recent wetenschappelijk onderzoek geeft aan dat bepaalde probiotische bacteriën in staat zijn om de barrièrefunctie van het darmslijmvlies te verbeteren.
Op deze manier kunnen zij bijdragen aan het beschermen van het enterische zenuwstelsel van de darmen tegen prikkelingen en schade.
Dit heeft positieve consequenties voor de communicatie tussen darmen en hersenen.


The brain gut axis

Cfr. : http://www.ibsresearchupdate.org/ibs/brain1ie4.html
Spanning
Er zijn vele mogelijke manieren waarop probiotische bacteriën effect kunnen hebben.
Theoretisch kan men aannemen dat alle effecten, die direct of indirect de gezondheid van het darmslijmvlies positief beïnvloeden, ook positief uitwerken op de communicatie binnen de 'hersen-darm as'.
Bepaalde darmbacteriën produceren korteketenvetzuren, zoals boterzuur, die van groot belang zijn voor de gezondheid van het darmslijmvlies.
Er zijn ook aanwijzingen dat bepaalde probiotische bacteriën de communicatie tussen darmen en hersenen kunnen beïnvloeden door de productie van pijnstillende en verzachtende stoffen.
Darmbacteriën bepalen ook de activiteit van zogenaamde proteaseremmers die de darm beschermen tegen stoffen als tryptase en histamine, die vrijkomen bij verschillende omstandigheden zoals stresssituaties.
Probiotica of medicijnen ?
Het is van belang om te bedenken of de bovengenoemde mechanismen alleen maar theoretisch zijn of ook echt consequenties kunnen hebben in de dagelijkse praktijk.
Is het realistisch om te veronderstellen dat voedingsmiddelen zoals probiotica kunnen concurreren met medicijnen ?
De effecten van probiotica verschillen sterk van de gebruikelijke therapeutische toepassingen met medicijnen.
Medicijnen hebben vaak één - maar zeer sterk - biologisch effect.
Dit houdt wel in dat de gewenste effecten vaak gepaard gaan met bijwerkingen.
Bij voedingsmiddelen met functionele toevoegingen, zoals probiotica die verkrijgbaar zijn in de supermarkt, zijn de effecten vaak minder spectaculair dan bij medicijnen, maar er zijn ook geen bijwerkingen.
De rol van probiotica en andere functionele voedingsmiddelen wordt interessant als de combinatie van verschillende producten samen effect heeft.
Dat dit tot de reële mogelijkheden behoort, is recent gebleken door een studie van het Top Institute Food and Nutrition – cfr. : http://www.tifn.nl/ - (deze studie toont aan dat probiotica een direct effect kunnen hebben op het immuunsysteem van de darmen in de gezonde mens).
Voorwaarde is en blijft natuurlijk dat dit soort effecten in meer studies kunnen worden aangetoond.
Maar uit onderzoek blijkt nu al dat er goede mogelijkheden en aanwijzingen zijn dat bepaalde - combinaties van - probiotische bacteriën bij een minder goede darmwerking de concurrentie inderdaad aan kunnen gaan met medicijnen.
Cfr. : http://nieuws.yakult.nl/e-live/yakult-e-live-voorjaarzomer-2009/hersenen-en-darmen-communiceren.html
Cfr. ook :
19-03-2010 om 00:00 geschreven door Jules
0 1 2 3 4 5 - Gemiddelde waardering: 1/5 - (3 Stemmen)
Tags:darmen, darmklachten, darmproblemen, depressief, enterische zenuwstelsel, hersen-darm-as, hersenen, immuunsysteem, ontsteking, prikkelbare darmsyndroom (PDS), probiotica, serotonine, stress


18-03-2010

A retrospective review of the sleep characteristics in patients with chronic fatigue syndrome and fibromyalgia
A retrospective review of the sleep characteristics
in patients with chronic fatigue syndrome and fibromyalgia
A. Robert Spitzer, MD*; Melissa Broadman, DO, MPH † - *Wayne State University School of Medicine, Detroit, Michigan - † University of Michigan, Ann Arbor, Michigan, U.S.A. - Correspondence to : A. Robert Spitzer, MD, Basic Research And Investigative Neurosciences, PC (BRAIN, PC), 20180 W. 12 Mile Road, Suite 10, Southfield, MI 48076, U.S.A. E-mail : raidl@ieee.org - Pain Practice, 2 Mar 2010 - © 2010 World Institute of Pain
This study characterizes findings on sleep testing and Human Leukocyte Antigen (HLA) markers (cfr. : 'Human leukocyte antigens and autoimmunity' at : http://autoimmunedisease.suite101.com/article.cfm/human_leukocyte_antigens_and_autoimmunity -) in a group of patients with fibromyalgia (FM) and chronic fatigue syndrome (CFS).
One hundred eighteen patients seen in a general neurology practice over 5 years meeting standard clinical criteria for FM or CFS were analyzed retrospectively.
Cases of untreated sleep apnea or restless legs syndrome were excluded prior to inclusion in this study.
Ninety-two patients had multiple sleep latency testing (MSLT - cfr. : http://en.wikipedia.org/wiki/Multiple_Sleep_Latency_Test -).
Seventy-three (80%) were abnormal by standard criteria.
Of 57 females having positive MSLTs, 22 (39%) had one or more periods of sleep onset rapid eye movement (SOREM, an atypical beginning of sleep by entrance directly into stage REM) and 5 of 16 (31%) males with positive MSLTs had one or more SOREM.
Highly fragmented sleep, as previously described in FM, was seen but not analyzed quantitatively.
HLA DQB1*0602 was obtained in 74 patients, and positive in 32 (43%), P < 0.0001 compared with published values in 228 populations.
In our patients, who presented with neuromuscular fatigue or generalized pain, we found a sleep disorder characterized by objective hypersomnia (excessive daytime sleepiness).
Some patients had characteristics of narcolepsy (cfr. : http://en.wikipedia.org/wiki/Narcolepsy -).
Objective assessment by sleep studies can assist the diagnostic process, aid future research and provide rationale for treatment.
Cfr. : http://www3.interscience.wiley.com/journal/123306559/abstract?CRETRY=1&SRETRY=0



18-03-2010 om 20:06 geschreven door Jules
0 1 2 3 4 5 - Gemiddelde waardering: 4/5 - (2 Stemmen)
Tags:apnea, CFS, chronic fatigue syndrome, fatigue, fibromyalgia, FM, HLA marker, hypersomnia, narcolepsy, pain, restless legs syndrome, sleep disorder



| | |
| --- | --- |
| | |

Gastenboek


Druk op onderstaande knop om een berichtje achter te laten in mijn gastenboek