Gastenboek


Druk oponderstaande knop om een berichtje achter te laten in mijn gastenboek


25-11-2009

Snel weer aan het werk - Bedrijfsartsen op bres voor arbeidsongeschikten - Deel XIV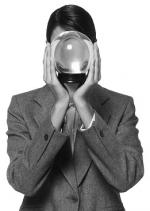 Snel weer aan het werk

Bedrijfsartsen op bres voor arbeidsongeschikten

Deel XIV

Juridisering van richtlijnen en protocollen
Crul BVM, Legemaate J - Medisch Contact 2005;60(19):812
Opnieuw een uitspraak van de Hoge Raad over de juridische gevolgen van een ziekenhuisprotocol.
Een eerder arrest van de Hoge Raad over dit onderwerp - uit maart 2001 -zorgde voor de nodige beroering onder hulpverleners.
Gevreesd werd dat aansprakelijkheidsjuristen op de loop zouden gaan met medische richt-lijnen.
Door sommige wetenschappelijke verenigingen werd nadien zelfs gepleit voor terughoudendheid bij het opstellen van richtlijnen, als hun eigen achterban daarmee in de rechtszaal om de oren zou worden geslagen.
Eerst de casus.
Tijdens een keizersnede in 1994 (!) dient de gynaecoloog - conform het geldende ziekenhuisprotocol - het antibioticum Augmentin toe, hoewel hij weet dat de patiënte overgevoelig is voor penicilline.
Er ontstaat bij patiënte een ernstige allergische reactie, waardoor zij hersenletsel oploopt en langdurig moet worden behandeld.
Het Gerechtshof achtte het protocol 'ontoereikend' omdat het geen waarschuwing bevatte voor toediening van Augmentin bij overgevoeligheid voor penicilline.
Volgens het Hof voldeed het protocol niet aan de eisen die daaraan redelijkerwijs mochten worden gesteld.
De Hoge Raad echter gaat daarmee genuanceerder om.
Naar de mening van de Hoge Raad is de strenge opvatting van het Hof niet voldoende gemotiveerd.
In aanvulling daarop doet de Raad in onderdeel 3.4 enkele algemene uitspraken over de juridische gevolgen van richtlijnen : een afwijking van een protocol moet kunnen worden beargumenteerd en ook het volgen van een protocol betekent niet automatisch dat een arts juist heeft gehandeld.
Met andere woorden : het protocol is een hulpmiddel en geen dictaat.
Centraal staat hoe een 'redelijk bekwame arts ' met het protocol omgaat.
Daarbij kan het ziekenhuis niet verantwoordelijk worden gesteld voor protocollen ontwikkeld door aan dat ziekenhuis verbonden medisch specialisten.
Die deskundigheid kan aldus de Raad niet bij dat ziekenhuis aanwezig worden geacht.
Voor de gevreesde juridisering van medische richtlijnen geeft de Hoge Raad dus niet veel ruimte.
Cfr. : http://medischcontact.artsennet.nl/blad/Tijdschriftartikel/MC-19-Juridisering-van-richtlijnen-en-protocollen.htm

Juridisering van richtlijnontwikkeling
Orde van Medische Specialisten - Orde Nieuws, zesde jaargang, nummer 5, juli 2002 - Artsennet.nl, 69568 OMS 2002 nr.5 - Bericht van het CBO
Onlangs besloot de ledenvergadering van een wetenschappelijke vereniging van een erkend medisch specialisme een concept richtlijn nog niet te accorderen.
De reden had geen medisch-inhoudelijke achtergrond, maar een juridische.
De ledenvergadering vroeg zich af of de juridische consequenties wel goed waren bezien, omdat deze richtlijn in de (tucht)rechtspraak als 'wet' zal worden gebruikt bij de beoordeling van het handelen van een individueel medisch specialist.
Het bestuur kreeg daarom de opdracht nog eens goed te kijken naar de juridische consequenties.
Voordat de richtlijnontwikkeling goed en wel was begonnen, schreven artsen al over hun vrees voor : 'afrekening', 'juridisering van het vak' en 'kookboekgeneeskunde'.
Inmiddels heeft richtlijnontwikkeling in Nederland een geschiedenis (het Nederlands Huisartsen Genootschap (NHG) sinds 1989 en het CBO zelfs al sinds 1982) en is duidelijk dat het gebruik van richtlijnen in de tuchtrechtspraak sporadisch was en sporadisch is.
De aloude vrees is dus in de praktijk geen waarheid geworden.
Handelen volgens de medischprofessionele standaard
Laten wij de kern van het medisch handelen bezien en koppelen aan richtlijnen.
Wij doen dit aan de hand van gepubliceerde overzichtsartikelen.
De centrale verplichting van een arts jegens zijn patiënt is het leveren van 'verantwoorde zorg' : medisch-professioneel deskundig en zorgvuldig handelen oftewel handelen volgens de medisch-professionele standaard.
Zoals het staat in de 'basisnorm' van de WGBO (art 7:453) : De hulpverlener moet 'bij zijn werkzaamheden de zorg van een goed hulpverlener in acht nemen en (...) daarbij [handelen] in overeenstemming met de op hem rustende verantwoordelijkheid, voortvloeiende uit de voor hulpverleners geldende professionele standaard.'
De beroepsgroep bepaalt zelf
In deze kenschets zit een normering besloten.
Over de concretisering van die normering moeten wij elders te rade gaan.
Professor dr. mr. J.K.M. Gevers onderscheidt vier soorten beroepsregels :
- wettelijke voorschriften,
- regels voortvloeiend uit de rechten van de patiënt,
- gedragsregels (meestal ontwikkeld door de beroepsgroep),
- medisch-technische regels, ontleend aan de medische wetenschap en de medische praktijk.
Richtlijnen spelen een belangrijke rol bij de concretisering van (een deel van) de beroepsregels en zijn in het algemeen een (liefst gewogen, expliciete en transparante) synthese van de vier genoemde beroepsregels.
Richtlijnen maken dus concreet, meetbaar en toetsbaar wat de professionele standaard is.
Daarbij mag niet worden vergeten dat de kwaliteitswetgeving de normering overlaat aan de zorgaanbieders.
De beroepsgroep zèlf bepaalt op welke maatstaven men haar kan 'afrekenen'.
De maatstaven kunnen vastliggen in richtlijnen.
De vraag hoe een arts wordt 'afgerekend' op basis van richtlijnen, heeft een duidelijke relatie met het doel van richtlijnen en de 'hardheid' in de formuleringen van de afzonderlijke (aanbevelingen in de) richtlijnen.
Het wetenschappelijk fundament onder het medisch handelen is in het algemeen niet stevig.
Veel onderdelen van het handelen (als anamnese, lichamelijk onderzoek en diagnostiek) zijn wetenschappelijk nauwelijks onderzocht, op bijvoorbeeld een gerandomiseerde prospectieve manier.
Veel van deze activiteiten berusten op - inderdaad nooit verworpen – tradities.
Dat heeft consequenties voor de adviezen in richtlijnen.
Lang niet alle adviezen kunnen 'wegens gebrek aan bewijs' dwingend zijn.
Richtlijnen kunnen om die redenen nimmer uitsluitend een hoog-normerend gehalte hebben.
De hoeveelheid norm of 'dwang' berust ook in een 'evidence based richtlijn' uiteindelijk altijd op consensus onder de betreffende beroepsbeoefenaren, hoeveel of hoe weinig bewijs er ook is.
Beroepsbeoefenaren doen er goed aan zich bij het opstellen van een richtlijn beide einden van dit spectrum te realiseren en duidelijk aan te geven wat de richtlijn beoogt.
De professionals bepalen zelf hoe normerend een aanbeveling kan zijn en hoe zwaar het (ontbreken van) bewijs wordt gewogen.
Publieke verantwoording
Er is sinds de WGBO echter nog een belangrijke andere juridische consequentie aan richtlijnen : de omkering van de bewijslast.
Wanneer vroeger een patiënt een klacht had over de behandeling moest hij bij de rechter aantonen dat zijn arts niet handelde 'conform de maatstaven die in de beroepsgroep gebruikelijk zijn'.
Dat was een vrijwel onmogelijke opgave voor een patiënt.
Echter, met het bestaan van richtlijnen heeft de beroepsgroep op schrift vastgelegd wat 'verantwoord medisch handelen is'.
Dat is voor de rechter dan ook uitgangspunt.
Het is dus nu de verantwoordelijkheid van de arts toe te lichten waarom hij van een richtlijn is afgeweken, als dat in de gegeven situatie zo is geweest.
De arts kan zich niet achter een richtlijn verschuilen, omdat de arts afhankelijk van de gegeven omstandigheid soms zelfs van een richtlijn moet afwijken.
Normen van de eigen beroepsgroep
Wie vreest voor juridisering van de geneeskunde door richtlijnen sluit de ogen voor wat van een arts mag worden verwacht.
Medisch handelen is immers een individuele aangelegenheid tussen arts en patiënt.
De uiteindelijke verantwoordelijkheid voor het beslissingsproces rond diagnostiek en behandeling ligt in die relatie.
Richtlijnen helpen in dat proces : zij helpen de zorgverlener èn de patiënt.
Dat is een goede zaak.
Beiden weten beter waar zij aan toe zijn.
Mocht het uiteindelijk toch tot een (tucht) rechtszaak komen, dan wordt de betreffende zorgverlener 'afgerekend' op basis van de normen/richtlijnen, die de eigen beroepsgroep heeft opgesteld.
Wanneer door de betreffende beroepsgroep een 'evidence based richtlijn' in concept is ontwikkeld, is deze concept richtlijn nog niet af als de inhoud van de richtlijn niet juridisch is getoetst.
Het is dus een goede zaak dat de Ledenvergadering van een wetenschappelijke vereniging haar bestuur heeft opgedragen nog eens naar de juridische consequenties van de inhoud van een concept richtlijn te (laten) kijken.
Immers, het is een gegeven dat een richtlijn, als de Ledenvergadering van een wetenschappelijke vereniging die heeft goedgekeurd, als een soort 'wet' wordt gebruikt bij de beoordeling van het medisch handelen van een medisch specialist in een concreet geval.
Cfr. : http://orde.artsennet.nl/web/file?uuid=1ff262cd-8dc7-478a-ac94-fcc7ae85e60c&owner=fb7926be-a33f-4727-9a83-84e400379d53

Kenmerken van personen met ernstige vermoeidheid - Een enquête onder leden van een zelfhulporganisatie (Characteristics of persons with chronic fatigue – A survey among members of a self-help organization)
Van der Werf SP, Prins JB, Klein-Rouweler E. et al. - Gedragstherapie 2002;35:147-55
Cfr. : http://www.me-cvs.nl/index.php?pageid=2196&printlink=true&highlight=onderz
Cfr. ook : http://www.me-cvs.nl/index.php?pageid=6475&printlink=true&highlight=gepercipieerde

Klachten en aandoeningen in de bevolking en in de huisartspraktijk - Tweede Nationale Studie naar ziekten en verrichtingen in de huisartspraktijk
Van der Linden MW, Westert GP, De Bakker DH, Schellevis FG - Utrecht/Bilthoven: NIVEL/RIVM;2004
Cfr. : http://www.nivel.nl

Klinisch beeld en beloop van overspanning
Terluin B, van der Klink J – In :Hoogduin CAL et al, editors. - 'Behandelingsstrategieën bij burnout' - Houten: Bohn Stafleu Van Loghum;1996
Cfr. : http://books.google.be/books?id=C_kxS2zwxokC&pg=PA231&lpg=PA231&dq=Klinisch+beeld+en+beloop+van+over
spanning+-+Terluin&source=bl&ots=l64HtQgYIq&sig=3XQhayMj9mLLS-qyIx0sgaTi1o8&hl=nl&ei=jEMFS-bZDM_B-QbdrtzVDQ&sa=X&oi=book_result&ct=result&resnum=1&ved=0CAgQ6AEwAA#v=one
page&q=&f=false
Cfr. ook : http://www.me-cvs.nl/index.php?pageid=1927&printlink=true&highlight=analyseren

Klinisch beloop van overspanning - Persisterende moeheid
E.Dorant, G.M. van der Molen, A.J.M. Schmidt, 2006
Het doel van het onderzoek was het klinische beloop van overspanning en verschillende klachten die de toestand van overspanning kenmerken, te beschrijven.
Dit werd gedaan door middel van een longitudinaal, observationeel onderzoek bij patiënten die vanwege de ernst of complexiteit van werkgerelateerde overspanningsklachten zijn verwezen voor gespecialiseerde psychotherapeutische behandeling.
Werkhervatting vormde een integraal onderdeel van de behandeltherapie, waarbij tijdstip en aanpak bij terugkeer naar werk zoveel mogelijk op de individuele situatie wordt toegesneden.
Cfr. : http://www.psynip.nl/upload2/projecten/publicaties_Dorant_tbv14-8-346.pdf

Klinische blik verzekeringsartsen onbetrouwbaar
Aanvullend beroepschrift Mr. E van den Bogaard - November 2007
Aan de Rechtbank Amsterdam, Sector Bestuursrecht, Postbus 75850, 1070 AW AMSTERDAM - 20 november 2007 – Dossier : 20060024B – E-mail : evdbogaard@westhoff.nl - Uw referentie : 06 / 5066 WAO – Inzake : A. / UWV (ook verstuurd per fax : 020 - 541 27 45)
Cfr. : http://www.steungroep.nl/archief/stukken/vandenbogaard20071120.pdf

Knelpunten in de arbo-curatieve samenwerking tussen bedrijfsarts en huisarts - Wat staat noodzakelijke gedragsverandering in de weg
Heideman JCM, Engels JA, van der Gulden JWJ - Tijdschr Gezondheidswet 2002;80(3):185-191

Kwaliteit van de zorg
Crul BVM - Medisch Contact 2004;59(42):1627
Iedereen heeft recht op kwalitatief goede en veilige zorg.
Mensen moeten de zorg kunnen kiezen die bij hun eigen voorkeuren past.
Als cliënten moeten zij invloed kunnen uitoefenen op de kwaliteit van de zorg.
Zorgaanbieders moeten ervoor zorgen dat de zorgprofessional zijn werk kan doen : het verlenen van zorg aan degenen die zorg nodig hebben.
Het kabinet heeft een aantal aandachtspunten benoemd voor het verbeteren van de kwaliteit van de zorg :
- het zichtbaar en meetbaar maken van de kwaliteit van de zorg
- het vergroten van de invloed van patiënten en cliënten
- het veiliger maken van de zorg.

Kwantificering van hersteltijden - Een gezamenlijk referentiekader voor bedrijfsarts en specialist - Eindrapport project Kwantificeren van hersteltijden
Aanleiding – De samenwerking tussen bedrijfsartsen en medische specialisten is niet optimaal.
Zo is er behoefte aan meer éénduidigheid in de adviezen aan patiënten over hersteltijden in de werksituatie bij de behandeling van specifieke aandoeningen.
Om die eenduidigheid over hersteltijden te krijgen, heeft TNO Arbeid het pilot-project "Kwantificering van hersteltijden - Een gezamenlijk referentiekader voor bedrijfsarts en specialist" uitgevoerd.
Doel - Het hoofddoel van de pilot is om door middel van consensus methode overeen-stemming te krijgen (= gezamenlijk referentiekader) tussen bedrijfsartsen en medische specialisten over de gemiddelde belastbaarheid bij enkele veel voorkomende aandoeningen na een medische behandeling.
Een nevendoel is om op basis van de ervaringen in deze pilot een blauwdruk op te stellen waarmee in een eventueel vervolgfase het aantal aandoeningen uitgebreid kan worden.
Het ontwikkelen van een gezamenlijk referentiekader zal bijdragen aan :
1. de ontwikkeling van kennis bij medisch specialisten en bedrijfsartsen over de con-sequenties van specifieke aandoeningen en behandeling voor arbeid en verzuim;
2. een efficiëntere communicatie tussen bedrijfsartsen en specialisten.
Opzet - In hoofdlijn was de opzet van het onderzoek als volgt : twee klankbordgroepen, elk bestaande uit 6 bedrijfsartsen en 6 medische specialisten, bepaalden twee neurologische (hernia nuclei pulposi en carpaal tunnelsyndroom) en twee orthopedische aandoeningen (epicondylitis lateralis en meniscus laesie) die in aanmerking kwamen voor het onderzoek en welke activiteiten in het werk relevant zijn voor de bepaling van de belastbaarheid van werknemers met deze bepaalde aandoening.
Voor de bepaling van de belastbaarheid is gebruik gemaakt van de Functionele Mogelijkheden Lijst (de FML).
De klankbordgroepleden ontvingen literatuur over medisch herstel en werkher-vatting na medische interventie van betrokken aandoeningen.
Aan de hand van casus zijn de klankbordgroepleden vervolgens door middel van een aangepaste Delphi-methodiek en groepsdiscussies tot overeenstemming gekomen over :
- de belastbaarheid en de benodigde hersteltijd na medische interventie van de vier aandoeningen;
- een lijst van factoren die het medisch herstel en herstel van de belastbaarheid in het werk belemmeren.
De werkwijze bij het bespreken van de casuïstiek als volgt verlopen :
- Individueel lezen van de casusbeschrijving (vóór de bijeenkomst);
- Individueel invullen van de eerste Delphi-vragenlijst inzake iedere casus (vóór de bijeenkomst; eerste ronde). Benoemen van herstel belemmerende factoren;
- Een presentatie van de uitkomsten van de vragenlijst tijdens de eerste bijeenkomst;
- Vragen/discussie over verschillen en aspecten voor verduidelijking;
- Gestructureerde discussie over de casus en uitkomsten : vaststellen van belast-baarheid en belemmerende factoren voor herstel belastbaarheid;
- Individueel invullen van de tweede Delphi-vragenlijst (tweede ronde).
De uitkomsten van de 2e Delphi-vragenlijst en de opgestelde lijst van belemmerende factoren zijn voorgelegd aan een steekproef van medische specialisten en bedrijfsartsen.
Aan de hand van de resultaten van het achterbanonderzoek stelde de klank-bordgroep tijdens een tweede bijeenkomst hun consensus over de hersteltijden eventueel bij en werd de definitieve lijst van belemmerende factoren voor herstel en belast-baarheid vastgesteld.
Gebruik van het referentiekader - De beschreven hersteltijden zijn bedoeld als hulpmiddel voor professionals om de reïn-tegratie te bevorderen.
Het zijn geen normen en ze zijn niet bedoeld ter onderbouwing van een arbeidsgeschiktheids- / claimbeoordeling.
De hersteltijden kunnen geïnterpre-teerd worden als gemiddelde tijd tot functioneel herstel, los van andere factoren die de verzuimduur nadelig kunnen beïnvloeden.
De hersteltijden zijn puntschattingen en ze hebben betrekking op een ongecompliceerd medisch beloop zonder aanwezigheid van (niet) medische en in het werk gelegen belemmerende factoren.
Rondom deze punt-schatting is sprake van een natuurlijke spreiding van de hersteltijd.
Het gepresenteerde referentiekader is gebaseerd op praktijkervaringen.
Vooralsnog ontbreekt een 'evidence based'onderbouwing.
Conclusies - 1. Met de gekozen methode is het mogelijk om met bedrijfsartsen en medisch specialisten tot een gemeenschappelijk oordeel te komen over het herstel van de belastbaarheid bij enkele veel voorkomende aandoeningen na een medische interventie.
2. De methode lijkt te voorzien in de behoefte aan een gemeenschappelijk referentiekader van concrete hersteltijden bij specifieke aandoeningen voor bedrijfsartsen en medische specialisten.
3. Een juist gebruik van dit referentiekader in de praktijk vergt een zorgvuldige implementatie bij de gebruikers.
Aanbevelingen - 1. Het toetsen van de bruikbaarheid van het referentiekader in de praktijk bij bedrijfsartsen en medische specialisten is wenselijk.
2. Het huidige pilot-project zou op structurele basis voortgezet kunnen worden voor een groot aantal aandoeningen. Een blauwdruk hiervoor is weergegeven in bijlage I.
3. Het huidige project biedt een methode die gebruikt kan worden in het project 'Diagnostiek en Statistiek van Arbeidsmogelijkheden' voor het ontwikkelen van een referentiekader voor hersteltijden en het opstellen van aandoening specifieke factoren die het herstel van de belastbaarheid belemmeren.
Cfr. : http://nvab.artsennet.nl/Kwaliteitsbureau/Publicaties.htm

Landelijke eerstelijns samenwerkings afspraak overspanning
Romeijnders ACM, Vriezen JA, van der Klink JJL, Hulshof CTJ, Terluin B, Flikweert S, Baart PC - Huisarts en Wetenschap 2005
- Het disfunctioneren van een patiënt met overspanning betreft doorgaans de werk- en privé-situatie en heeft daarmee gevolgen voor zowel huisartsgeneeskundige als bedrijfsgeneeskundige zorg.
– Bij de aanpaak van overspanning wordt uitgegaan van een best-practisch model met gestructureerde zorgen en een active begeleiding.
– De rollen van de huisarts en bedrijfsarts zijn complimentair ten opzichte van elkaar.
– Per Patiënt en situatie kan gekozen worden voor een verschillende aanpak, zoals gezamelijke zorg op geleide van ieders vakgebied of het uitvoeren van de gehele zorg door de ene discipline en het toetsend volgen door de andere.
– Bij overspanning dient bij de (gedeelde) zorg door huisarts en bedrijfsarts de continuiteit van zorg voor de patiënt worden gewaarborgd.
Cfr. : http://studiekringnoord.nl/Syllabus/syllabus2005//bijdragen/heida/tbv13-1-20.pdf

Langdurige lichamelijk onverklaarde moeheidsklachten
Van der Meer JWM, Rijken PM, Bleijenberg G et al. - Utrecht;1997
Cfr. : http://repository.ubn.ru.nl/handle/2066/25958
Cfr. ook : http://www.me-net.combidom.com/meweb/ned15.txt

Laveren tussen aanname en bewijs
Nolen WA - Inaugurele rede, 30 november 2004, Groningen
Cfr. : http://www.rgoc.nl/files/publicaties/pdf/oratienolen.pdf

Leiddraad voor huisarts en bedrijfsarts bij de sociaal-medische begleiding van arbeidsverzuim
Anema H, P. Buys, R van Amstel, D van Putten - 2002, TNO
Cfr. : http://www.ziekenmondig.nl/doc/leidraad%20sociaal-medische%20begeleiding.%20leidraad%20huisarts%20bedrijfsarts.%20TNO.2002.pdf

Leven met M.E. - Handleiding ter bestrijding van het post-viraal syndroom - Een methode om zelf te leren omgaan met myalgische encephalomyelitis en de kwaliteit van uw leven te verbeteren
Wilkinson Steve, 1988 - Oorspronkelijke titel : 'Myalgic encephalomyelitis - The chronic fatigue syndrome' (vertaling : Loes Weenink) - Servire Uitgevers B.V., Cothen, 1990 – ISBN10 : 9063253761 – ISBN13 : 9789063253769
Steve Wikinson, M.E.-patiënt, is zelf met zijn ziekte aan de slag gegaan.
Naast een beschrijving van de iekte en haar symptomen, draagt hij in dit boek manieren aan om met de ziekte om te gaan door middel van eenvoudige therapieën en zelfhulptechnieken.

Leven met M.E. - Het chronische vermoeidheids-syndroom / myalgische encephalomyelitis
Dr. Anne Macintyre Anne – Oorspronkelijke titel : 'M.E., post-viral fatigue syndrome, how to live with it' (vertaling : M,P. van der Marel & Putman Cramer) - Uitgeverij La Riviere & Voorhoeve, 1994
In de afgelopen jaren is het aantal mensen dat aan de onbekende ziekte M.E. (Myalgische Encephalomyelitis) lijdt, sterk gestegen.
Deze ziekte, die ook wel 'vermoeidheidssyndroom' wordt genoemd, wordt vaak afgedaan als 'psychisch', maar heeft lichamelijke oorzaken.
Gezonde, actieve mensen worden chronisch moe en kunnen niet goed meer functioneren.
In 'Leven met M.E.' beschrijft Anne Macintyre, een arts die zelf met M.E. te kampen heeft, hoe de ziekte vastgesteld kan worden, welke behandelingen er bestaan en hoe de patiënt met M.E. kan leren omgaan.
Ook is een uitgebreide adressenlijst opgenomen.
Het boek wordt uitgegeven met medewerking van de M.E.-stichting Nederland

Lichamelijke activiteit en ongezond voedingsgedrag onder werknemers - Gezondheid en gedrag - Debatten en achtergrondstudies - RVZ rapport (2002)
Singh AS, Van Poppel MNM, Seidell JC et al. - RVZ, Zoetermeer, 2002
Cfr. : http://www.rvz.net/data/download/achtergrondstudies_Gezond_Gedrag.pdf

Maatschappelijke kosten van ME/CVS - Een onderzoek naar de macrokosten van het Chronisch Vermoeidheidssyndroom (ME/CVS) in Nederland
Burgering, C. & Masurel, E. - Amsterdam : Vrije Universiteit (VU), 2000
Dit rapport behandelt de maatschappelijke kosten van Myalgische Encephalomyelitis (ME) en het Chronisch Vermoeidheidssyndroom (CVS).
Dit onderwerp wordt op twee manieren benaderd.
Ten eerste is er een bronnenonderzoek gedaan, gebaseerd op een literatuurstudie waarbij diverse bronnen zijn geraadpleegd die raakvlakken hebben met de maatschappelijke kosten van ME/CVS.
De tweede benadering bevat de resultaten van een enquêteonderzoek van het Economisch en Sociaal Instituut van de Vrije Universiteit (ESI-VU) onder ME-patiënten in opdracht van de Steungroep ME en Arbeidsongeschiktheid en het ME Fonds.
In het totale onderzoek is onderscheid gemaakt tussen directe maatschappelijke kosten en indirecte maatschappelijke kosten. ME/CVS is van invloed op arbeidsparticipatie (dalende arbeidsproductiviteit), sociale zekerheid (meer uitkeringen), medische kosten (meer medicijnen), fiscale aspecten (dalende belastinginkomsten) en werkuitval van partners (aanpassing van werkpatroon).
Cfr. : http://cba.uwv.nl/cba/opencms/add-ons/adlib-document.jsp?priref=46459&adlibDB=http://tno-arbeid.adlibsoft.com/adlib/bin/wwwopac.exe?database=ChoiceFullCatalogue

ME en Arbeidsongeschiktheid - Introductie in de uitvoering van Ziektewet AAW en WAO
I.M.Diependaal (red.) - Uitgave van de Myalgische Encephalomyelitis Stiobting, 1996

ME/CVS en werk
Blatter B, van den Berg R, van Putten D - Hoofddorp: TNO; 2003: 1810106/14358
Cfr. : http://www.steungroep.nl/index.php/component/content/article/63-cgt/170-specifieke-problemen-bij-mecvs

Medisch handelen bij ziekteverzuim en arbeidsongeschiktheid - Verslag van het symposium 'Beoordelen, behandelen, begeleiden'
Gezondheidsraad (Gr), Den Haag, 2007
Het medisch handelen bij ziekteverzuim en arbeidsongeschiktheid behoeft verbetering, in het belang van zowel de patiënt/werknemer als de samenleving.
Onder dat motto vond op maandagmiddag 4 juni 2007 in Den Haag een symposium plaats naar aanleiding van een reeks adviezen die de Gezondheidsraad uitbracht in het kader van de invoering van de wet Werk en inkomen naar arbeidsvermogen (WIA).
Tijdens het symposium gaven organisaties van medische en paramedische beroepsgroepen, patiënten en wetenschappers, de ministeries van SZW en VWS en de voorzitters van SER, UWV en Gezondheidsraad hun visie op de uitgebrachte adviezen en wat er in de praktijk mee gedaan zou kunnen en moeten worden.
De deelnemers aan het symposium waren het in essentie erover eens, dat er goede mogelijkheden zijn om het medisch handelen bij ziekteverzuim en arbeidsongeschiktheid te verbeteren.
Werknemers met gezondheidsproblemen moeten geen professionele adviezen meer krijgen die onderling tegenstrijdig zijn.
Overkoepelende multidisciplinaire richtlijnen voor beoordelen, behandelen en begeleiden – "3B-richtlijnen" - kunnen daarbij behulpzaam zijn.
Bij het opstellen ervan moet gebruikgemaakt worden van de ervaringskennis van patiënten en cliënten.
Er was brede steun voor de vaststelling dat nieuwe initiatieven als de ontwikkeling van verzekeringsgeneeskundige protocollen, mediprudentie en 3B-richtlijnen in begeleidend onderzoek geëvalueerd zouden moeten worden.
Cfr. : http://cba.uwv.nl/cba/opencms/add-ons/includes/arbo-frameset?doc=http://tno-arbeid.adlibsoft.com/docs/55193.pdf

Meetinstrumenten bij chronische vermoeidheid (Measuring instruments for chronic fatigue)
Berna de Vree, Sieberen van der Werf, Judith Prins, Ellen Bazelmans, Jan Vercoulen, Petra Servaes, Maaike de Vries & Gijs Bleijenberg - Gedragstherapie, 2002, 35(2), 157-164
Based on a model of maintaining factors of CFS, assessment instruments to measure these factors are described.
Normative data with several comparison groups are presented for the Self Efficacy Scale, the Causal Attribution List, the Actometer, Daily Observed Fatigue and Daily Observed Activity and the SCL-90 subscale somatisation.
The Testorganizer, a program for automatized testing is presented.
Cfr. : http://home.planet.nl/~tgth/2002/2002inh.htm

Meting van functionele invaliditeit in het chronischevermoeidheidssyndroom door middel van vragenlijsten (Functional disability in chronic fatigue syndrome)
Van Hoof E, Nijs J, Cluydts R et al. - Tijdschr Geneeskd 2003;59:715-23
In de verschillende werkdefinities voor de bepaling van het chronisch vermoeidheidsyndroom (CVS) moet een patient een beduidende vermindering in de dagelijkse activiteiten melden.
Tot op heden is echter geen enkele vragenlijst voldoende specifiek om dat criterium te onderzoeken.
Bovendien bestaat er voor het meten van functionele invaliditeit geen eenduidigheid over de keuze van een bestaande vragenlijst.
Op basis van een zoekopdracht in Pubmed worden drie lijsten naar voor geschoven, namelijk de 'Medical Outcomes Short Form 36 Health Status Survey' (SF-36), de 'Sickness Impact Profile' (SIP) en de 'Karnofsky Performance Score'(KPS).
Indien deze lijsten in de toekomst bij onderzoek worden gehanteerd, zal dit vergelijkbaarheid tussen de verschillende studies verbeteren.
Als de resultaten verkregen zijn met dezelfde vragenlijsten, zullen de hypothesen, gesteld in deze artikels, gehanteerd worden om de discussie rond de etiologie te versnellen.
Op basis van deze zoekopdracht worden een aantal aanbevelingen geformuleerd voor het gebruik van deze drie lijsten in het wetenschappelijk onderzoek en ten behoeve van de praktiserende arts.
Cfr. : http://www.cvs-online.nl/modules.php?op=modload&name=News&file=article&sid=174&mode=mode=thread&order=0&thold=0

Moeheid
De Vries H, Fechter MM, Koehoorn J et al. - Huisarts & Wetenschap 2002;45:27-31
Cfr. : http://www.henw.org/archief/volledig/id3107-implementatie-van-diagnostisch-onderzoek-in-de-dagelijkse-praktijk.html

Moeheid - Een onderschat probleem...
Reumapatiëntenvereniging Enschede, oktober 1996
In de spreekkamers is vermoeidheid een veel gehoorde klacht.
Een klacht die door artsen en hulpverleners vaker niet dan wel wordt gehoord.
Ondertussen kan juist die moeheid iemands leven behoorlijk ontwrichten.
Op 10 februari j.l. werd daarom het congres 'Vermoeidheid, een chronisch
probleem ?' gehouden, in het Academisch Ziekenhuis Utrecht.
De organisatie was in handen van de Vakgroep Klinische Psychologie en Gezondheidspsychologie van de Universiteit Utrecht.
Artsen, psychologen, maatschappelijk werkers, verpleegkundigen en andere belangstellenden kregen er een overzicht van de stand van zaken.
Zo'n multidisciplinaire aanpak is van belang, want bij vermoeidheid spelen naast medische factoren, ook psychische en sociaie factoren een rol.
"Laten we van dat vraagteken in de titel maar meteen een uitroepteken maken", zo begon mw. R.M. Haasberger, voorzitter van de Nationale Commissie Chronische Zieken, haar toespraak.
"Chronische moeheid is zeer zeker een omvangrijk probleem.
Een probleem dat veel oorzaken en achtergronden kan hebben.
Over het algemeen worden drie categorieën onderscheiden.
Moeheid kan een primaire klacht zijn, zonder dat er een medische oorzaak wordt gevonden.
Het kan optreden door chronische overbelasting, bijvoorbeeld kinderen hebben en een drukke baan.
Moeheid kan ook een bijverschijnsel zijn van een chronische ziekte.
Topje van de ijsberg
"Voor veel chronisch zieken is moeheid zelfs het meest belastende aspect van hun aandoening.
Hulpverleners en artsen hebben daar vaak veel te weinig oor voor.
Er lijkt een kloof te bestaan tussen de ervaringen van chronisch zieken en die uan artsen en hulpverleners.
Maar als vermoeidheid een langdurige kwestie wordt, heeft dat grote gevolgen voor het maatschappelijke en sociale leven.
De klacht 'moeheid' is dan nog maar het topje van de ijsberg", aldus mw. Haas-Berger.
Het lot van veel chronisch zieken is dus dat ze ook chronisch moe zijn.
Helaas komt een chronische aandoening bijna nooit alleen.
Hoe meer aandoeningen je hebt, hoe groter de kans dat vermoeidheid een bijverschijnsel wordt.
Prof.dr.J. Bensing, psycholoog : "Van de gezonde groep mensen die is onderzocht, klaagt 20% over vermoeidheid.
Bij mensen met een chronische aandoening is dat 30%.
Van de mensen met vier of meer chronische aandoeningen is tweederde vermoeid."
Reumapatiënten
"Mensen met een schiIdklieraandoening of kanker zijn het vaakst moe (56%), blijkt uit onderzoek.
Direct gevolgd door mensen met vormen van reuma, maag- en hartklachten, migraine, menstruatie- en menopauze-klachten (meer dan 50%).
Van reumapatiënten was uit eerder onderzoek al bekend dat 57% moeheid als het meest problematische symptoom van hun ziekte beschouwt."
Bij patiënten met RA en de ziekte van Bechterew is de moeheid medisch te duiden omdat een hoge bloedbezinking een ontstekingsziekte als reuma meestal begeleidt, evenals vaak temperatuursverhoging als het gevolg van de ontstekingen; en zowel een hoge bloedbezinking als temperatuursverhoging leidt vaak tot extreme moeheid.
Bovendien hebben veel RA-patiënten bloedarmoede als structureel bijverschijnsel bij de RA. En ook bloedarmoede veroorzaakt moeheid.
Sociaal isolement
Prof. Bensing : "Mensen met vermoeidheidsklachten hebben een beduidend lagere kwaliteit van leven.
Zij vermijden sociale activiteiten; verjaardagen en kaartavondjes worden afgezegd uit angst dat men het niet aankan.
Dat leidt gemakkelijk tot een sociaal isolement.
Daarover gaat men dan weer piekeren en dat leidt weer tot energieverlies, waardoor de moeheid erger wordt.
Chronisch zieken zijn dus vaak moe en lijden daar onder, maar huisartsen en hulpverleners lijken daar nauwelijks oog voor te hebben.
Videobanden van het Nivel (Nederlands Instituut voor onderzoek van de Eerstelijnsgezondheidszorg) maken dat pijnlijk duidelijk.
Er staan ongeveer zesduizend huisartsenconsulten op.
Uit observatie blijkt dat twee van de drie klachten over extreme moeheid werden genegeerd.
Prof. Bensing :"De kloof in de zorg zou heel wat kleiner worden als wij ons wat minder concentreren op de oorzaken van moeheid.
Het is beter om de moeheidsklachten als een gegeven te beschouwen en ons druk te maken om de consequenties die moeheid heeft voor het bestaan.
Patienten willen begrijpen wat er met hen aan de hand is.
Ze willen serieus genomon worden in hun klachten en begeleiding krijgen."
In Nederland kampen momenteel tussen de 300.000 en 900.000 mensen met vermoeidheidsverschijnselen die langer dan zes maanden duren.
Als we ervan uitgaan dat er circa 1 miljoen mensen zijn met een of meer chronische ziekten kan de conclusie worden getrokken dat vrijwel elke chronische zieke met extreme vermoeidheid te kampen heeft.
Moeheid medisch bekeken
Drs. E.N. Griep (als reumatoloog verbonden aan het medisch Centrum Leeuwarden) : "De belangrijkste taak van een specialist die met de klacht moeheid wordt geconfronteerd, is om 'pluis' van 'niet-pluis' te onderscheiden.
Niet-pluis is het als er geen sprake is van een onderliggende ziekte.
Pluis is het als er geen medische oorzaak wordt gevonden.
Pas als dat station gepasseerd is, kun je kijken hoe je met de klacht kunt omgaan.
"Moeheid verdient altijd een verklaring. Zorgvuldig onderzoek biijft steeds van belang.
Kun je geen medische oorzaak ontdekken of is deze zeer onwaarschijnlijk, dan is het een kwestie van nadenken welke factoren wel een rol kunnen spelen.
Problemen op het werk, op het sociale vlak, teveel hooi op de vork ?
De beste aanpak is die van erkenning en begeleiding.
Vertel patiënten wat ze in elk geval niet hebben.
Geef mensen inzicht in hoe zij hun klachten zelf kunnen verbeteren.
Het is in elk geval altijd fout om te zeggen dat er niets aan de hand is".
Aldus drs. Griep.
Cfr. : http://www.me-cvs.nl/index.php?pageid=730&printlink=true&highlight=eerstelijnsgezondheidszorg

Moeheid veelvoorkomende klacht
Rozendaal L, Otten F - CBS Webmagazine, 23-12-2002
Moeheid, hoofdpijn, spier- en gewrichtspijn, rugpijn en slapeloosheid zijn klachten die vaak voorkomen.
De meest voorkomende klacht is moeheid.
Op de vraag of men in de afgelopen twee weken last had van moeheid antwoordden in 2001 meer dan twee op de vijf mensen bevestigend.
Verder had meer dan een derde last van pijn in spieren of gewrichten.
Ook over hoofdpijn, pijn in spieren en gewrichten en moeite met slapen werd door relatief veel mensen geklaagd.
Cfr. : http://www.cbs.nl/nl-NL/menu/themas/gezondheid-welzijn/publicaties/artikelen/archief/2002/2002-1097-wm.htm

Moet het chronische-vermoeidheidsyndroom erkend worden ?
Van Houdenhove B, Vanthuyne S, Neerinckx E et al. - Tijdschr Geneeskd 1999;55:1732-8
In dit artikel wordt de vraag naar de erkenning van het chronische-vermoeidheidsyndroom (CVS) en fibromyalgie ter discussie gesteld.
Naast een kritische analyse van deze vraag, wordt besproken hoe arbeidsongeschiktheid bij deze patiënten objectief en zonder beroep te doen op pseudo-objectiveringsstrategieën kan worden geëvalueerd.
Ten slotte wordt meer algemeen de vraag aan de orde gesteld hoe onze moderne maatschappij met CVS en fibromyalgie - als eigentijdse vormen van stressgebonden ziek-zijn - dient om te gaan.
Cfr. : http://www.tvg.be/detail.php?rec=2

Multidisciplinaire richtlijn Depressie bij volwassenen. - Richtlijn voor de diagnostiek en behandeling van volwassen cliënten met een depressie
Kwaliteitsinstituut voor de Gezondheidszorg (CBO) – Utrecht : 2004
Cfr. : http://www.rivm.nl/vtv/object_document/o1282n17537.html

Myalgische Encephalomyelitis - Een raadselachtig vermoeidheidssyndroom
Brochure van de Myalgische Encephalomyelitis Stichting, Amsterdam, 1995

Myalgische encephalomyelitis ?
Huisarts en Wetenschap 1997; 40 (1): 2-5
Cfr. : http://www.me-cvs.nl/index.php?highlight=moedeloos&pageid=6424&printlink=true

Myalgische Encephalomyelitis Postviraal Vermoeidheissyndroom - Richtlijnen voor patientenzorg
Shepherd Charles, dr. - Oorspronkelijke titel 'Myalgic encephalomyelitis, post-viral fatique syndrome: guidelines for the care of patients' (vertaling : S. Dijkstra) - M.E.-Stichting, Amsterdam, 1995

Naar een betere zorg voor zieke werknemers - Afstemmen van behandeling en werkhervatting
J.W.J. van der Gulden; Dr. A.P. Nauta, 2008
Een informatiebron voor professionals die werkzaam zijn rondom werk en gezondheid en die streven naar een betere afstemming van diagnostiek, behandeling en arbeidsre-integratie.
Met informatie, inzichten en praktijkvoorbeelden waardoor de samenwerking rond beoordeling, behandeling en begeleiding van werknemers met gezondheidsklachten kan verbeteren.
Cfr. : http://home.bsl.nl/boek/9789031352890/Naar_een_betere_zorg_voor_zieke_werknemers;
jsessionid=7639F57CBF15841907B97AC7C16DA578

Lees verder : Deel XV


25-11-2009 om 21:20 geschreven door Jules
0 1 2 3 4 5 - Gemiddelde waardering: 0/5 - (0 Stemmen)
Tags:arbeidsongeschiktbeidsbeoordeling, arbeidsongeschiktheid, bedrijfsarts, begeleiden, behandelen, beoordelen, chronische vermoeidheidssyndroom, fibromyalgie, ME/CVS, psychosomatisch, reïntegratie, verzekeringsarts, werk, werkhervatting, ziekteverzuim



Snel weer aan het werk - Bedrijfsartsen op bres voor arbeidsongeschikten - Deel XV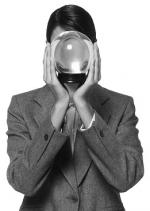 Snel weer aan het werk

Bedrijfsartsen op bres voor arbeidsongeschikten

Deel XV


Lees verder : Deel XVI


25-11-2009 om 21:12 geschreven door Jules
0 1 2 3 4 5 - Gemiddelde waardering: 0/5 - (0 Stemmen)
Tags:arbeidsongeschiktbeidsbeoordeling, arbeidsongeschiktheid, bedrijfsarts, begeleiden, behandelen, beoordelen, chronische vermoeidheidssyndroom, fibromyalgie, ME/CVS, psychosomatisch, reïntegratie, verzekeringsarts, werk, werkhervatting, ziekteverzuim



Snel weer aan het werk - Bedrijfsartsen op bres voor arbeidsongeschikten - Deel XVI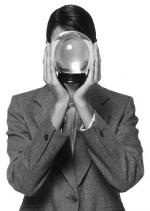 Snel weer aan het werk

Bedrijfsartsen op bres voor arbeidsongeschikten

Deel XVI



Psychische Vermoeidheid in de Arbeidssituatie (PVA)
In : 'Inleiding Jaarverslaf PVA 2001'
Dit jaarverslag bevat de weergave van werkzaamheden die in 2001 zijn uitgevoerd door het NWO PRIORITEIT-Programma Psychische Vermoeidheid in de Arbeidssituatie (PVA).
Het PRIORITEIT-programma PVA omvat multidisciplinair onderzoek naar psychische en somatische oorzaken van psychische vermoeidheid in relatie met arbeid; naar de gevolgen ervan voor het functioneren binnen en buiten de arbeid en gezondheid en ziekte.
Het PVA-programma is ontstaan vanuit het NWO Gebied Maatschappij- en Gedragswetenschappen (MaGW) dat ook het penvoerderschap voert, en het NWO Gebied Medische Wetenschappen (MW).
De coördinatie van de uitvoering van het PVA-programma berust bij een Dwarsverbandcommissie (DVC), die bestaat uit :
- Prof.dr. T.F. Meijman Rijksuniversiteit Groningen, Voorzitter, Maatschappij- en Gedragswetenschappen
- Prof.dr. R.J. van den Bosch Rijksuniversiteit Groningen namens het Gebiedsbestuur Medische Wetenschappen
- Prof.dr. F.J.H. van Dijk Universiteit van Amsterdam, Medische Wetenschappen
- Prof.dr. W.B. Schaufeli Universiteit Utrecht, Maatschappij- en Gedragswetenschappen
- Dr. G.H.M. Swaen Universiteit Maastricht, Medische Wetenschappen
Prof.dr. Ch.J. de Wolff emeritus hoogleraar Universiteit Nijmegen, namens het Gebiedsbestuur Maatschappij- en Gedragswetenschappen
Cfr. : http://www.nwo.nl/files.nsf/pages/NWOP_5UDFR7/$file/PVAJaarverslag2001.PDF
Psychische vermoeidheid in de arbeidssituatie
NWO Prioriteit - programma, 2003 - Informatie over de PVA onderzoeksprojecten - Nederlandse Organisatie voor Wetenschappelijk Onderzoek, Postbus 93461, 2509 AL Den Haag - Secretaris PVA-programma : mw. Drs. D.C.J. Borsboom – Tel. : 070 34 40 906 – E-mail : borsboom@nwo.nl - www.nwo.nl/pva
Cfr. : http://www.nwo.nl/files.nsf/pages/NWOP_5X7JFF/$file/PVA_Informatie_onderzoeksprojecten_2003.doc

Psychofysiologie van burnout
Van Doornen LJF – In :Hoogduin CAL et al, editors. 'Behandelings-strategieën bij burnout' - Houten: Bohn Stafleu Van Loghum;2001

Psychofysioloog dr. E.M. Goudsmit : "ME is niet hetzelfde als CVS"
Voorhoeve R - MEdium 2003;2:13-6
Cfr. :
- http://www.medivera.nl/cvs.pdf
- http://www.mcs-america.org/HealthCounciloftheNetherlandsOnCFS.pdf

Psychologen en bedrijfsartsen op vrijersvoeten
Bespreking van de studiedag 'Psychische klachten en arbeid - Werk voor psychologen en bedrijfsartsen'
Amsterdam, 28-03-2007 - Ruud Abma, Algemene Sociale Wetenschappen Universiteit Utrecht en redacteur van De Psycholoog. - De Psycholoog van mei 2007, 308-309
Dr. R. Abma is verbonden aan de afdeling Psychologen zijn al een aantal jaren bezig met een opmars in het domein van de professionele begeleiding bij ziekteverzuim.
Afhankelijk van de gehanteerde criteria spelen bij zo'n 10 à 20% van de verzuimers psychische klachten de hoofdrol; eenderde van de WAO/WIA-intreders wordt afgekeurd op psychische gronden.
Het gaat dan vooral om stemmingsstoornissen en werkgerelateerde stressklachten.
Die stressklachten komen overigens ook veel voor bij ziekmeldingen op grond van lichamelijke klachten (RSI, rugklachten, chronische vermoeidheid e.d.).
Alle reden dus om de scheiding van psyche en lichaam ter discussie te stellen en iets te doen aan de institutioneel verankerde barrières tussen psychologen en (bedrijfs)artsen in de behandeling van psychische klachten.
Dat was ook het doel van deze studiedag, die georganiseerd was door twee organisaties van psychologen – het Het Nederlands Instituut van Psychologen (NIP) – cfr. : http://www.psynip.nl/ - en de Landelijke Vereniging van Eerstelijnspsychologen (LVE) – cfr. : http://www.lve.nl/ - en twee organisaties van bedrijfsartsen – SGBO (Sociaal Geneeskundige Beroepsopleidingen) – cfr. : http://www.beleidsonderzoek.nl/leden/ledenlijst/?id=19 - en de Netherlands School of Public and Occupational Health (NSPOH) – cfr. : http://www.nspoh.nl/ -.
Bedrijfsartsen moeten sneller een psycholoog inschakelen wanneer zij constateren dat het verzuim een psychische achtergrond heeft en psychologen en psychotherapeuten moeten meer rekening houden met het werk van hun cliënten.
Belangrijker is nog dat psychologen en bedrijfsartsen vanuit een zelfde perspectief gaan werken, dat van de activerende verzuimbegeleiding.
Terwijl mensen behandeld worden voor psychische problemen (bijvoorbeeld een burnout), is het zaak ze ook stapsgewijs weer aan het werk te krijgen.
Al te vaak echter zijn psychotherapeuten huiverig voor dat laatste, vooral als de problemen samenhangen met het werk.
Kan de werknemer niet beter eerst volledig herstellen, zodat hij of zij beter opgewassen is tegen de lasten van de werkhervatting ?
'Nee, want dan wordt de afstand te groot en de drempel te hoog', zo luidt tegenwoordig de communis opinio onder deskundigen.
Zelfvertrouwen en verzuimduur
Een van die deskundigen is Roland Blonk, onderzoeker bij TNO Kwaliteit van leven en bijzonder hoogleraar 'Arbeidsparticipatie en psychische klachten - In het bijzonder activering en reïntegratie' aan de Universiteit Utrecht – cfr. : http://www.narcis.info/person/RecordID/PRS1271231/Language/nl/ -.
Hij besprak een zestal Nederlandse onderzoeken uit de periode 2003-2006, die alle tot uitkomst hadden dat het voor werknemers met psychische klachten goed is het werk tijdig te hervatten – uiteraard gefaseerd en onder begeleiding van bedrijfsarts en/of psycholoog.
Deze professionals worden geacht daarbij gebruik te maken van de richtlijnen 'Werk en psychische klachten' van hun respectievelijke beroepsorganisaties (die van de psychologen stamt uit december 2005 – cfr. : http://www.psynip.nl/upload2/projecten/richtlijn.pdf -&- http://62.4.92.166/defaultsub.asp?URL2=/NDC/subpage.asp&topmenuID=4&submenuID=13&subID=45 , die van de bedrijfsartsen wordt momenteel herzien (onderstussen in orde : De Nederlandse Vereniging voor Arbeids- en Bedrijfsgeneeskunde (NVAB), 2007 – cfr. : http://nvab.artsennet.nl/uri/?uri=amgate_6059_340_tich_r2036691347899722 -&- http://nvab.artsennet.nl/uli/?uli=AMGATE_6059_340_TICH_L1195916143&PHPSESSID=785f98445effa707c783
cf897fd1e7c9 -.
Uit het onderzoek van Blonk blijkt dat het volgen van een richtlijn een kortere verzuimduur oplevert : wie eerder gedeeltelijk aan het werk gaat, is ook eerder volledig inzetbaar en blijft dat ook (minder recidive).
Hoe dat komt ?
De leertheorie (Bandura) levert de verklaring : 'een toename van gewenst gedrag geschiedt het beste door positieve bekrachtiging, bijvoorbeeld doordat de cliënt ervaart dat de eigen competentie ('self efficacy') toeneemt'.
Wie in gepaste mate het werk weer oppakt en merkt dat dat lukt, zal ook zijn zelfvertrouwen zien groeien.
Het is de taak van de begeleidende arts of psycholoog om ervoor te zorgen dat de betreffende werknemer niet te veel hooi op zijn vork neemt of te snel de moed opgeeft.
Als alles volgens het boekje verloopt zal de cliënt meer positieve cognities ten opzichte van zichzelf en het werk ontwikkelen.
Dat is belangrijk omdat uit onderzoek is gebleken dat de verwachting van de cliënt over de duur van het verzuim een belangrijke voorspeller is van de feitelijke verzuimduur.
Weer aan het werk gaan is een krachtige positieve beïnvloeder van de cognities van de cliënt over de verzuimduur.
En zo past alles mooi in elkaar !
Deze instrumentele benadering viel niet bij iedereen in de zaal even goed : wie de verzuimduur als belangrijkste uitkomstmaat neemt wekt de verdenking vooral de belangen van de werkgever op het oog te hebben of in ieder geval het werk voorop te stellen en niet zozeer het welbevinden van de werknemer.
"Dat zagen wij toch verkeerd", meende Jac van der Klink, hoogleraar Sociale Geneeskunde aan de Rijksuniversiteit Groningen en programmadirecteur Occupational Health aan de NSPOH (cfr. : http://www.rug.nl/corporate/nieuws/archief/archief2006/persberichten/130_06 -).
"Weliswaar zijn veel mensen die weer aan het werk gaan niet klachtenvrij, maar ze zijn toch beter af op het werk dan thuis achter de geraniums (een uitdrukking die op deze studiedag meerdere malen te horen was, kamerplanten staan in deze sector kennelijk niet in een goed blaadje). Het hebben van klachten zegt ook niet zo veel, de meerderheid van de werknemers heeft (wel eens) klachten en werkt meestal gewoon door", aldus Van der Klink.
Bestrijding van stereotypen
Nascholingsbijeenkomsten als deze bestaan vaak uit een plenaire ochtend met wetenswaardigheden uit onderzoek en praktijkgerichte 'workshops' in de middag.
Omdat het doel van deze dag nadrukkelijk was de samenwerking tussen artsen en psychologen te bevorderen, werd hieraan ook in het ochtendprogramma al aandacht besteed.
Bedrijfsarts én psychologe Noks Nauta, 'symbool van deze samenwerking op twee benen' (aldus dagvoorzitter Joost van der Gulden), liet de psychologen en artsen uitspreken welke stereotypen ze over elkaar hadden.
Artsen vonden de psychologen 'soft' en partijdig ten gunste van de cliënt en omgekeerd vonden de psychologen de bedrijfsartsen partijdig ten opzichte van de werkgever en niet te vertrouwen als het ging om gevoelige, persoonsgebonden informatie.
Hoe dit soort vooroordelen over de 'outgroup' te verhelpen ?
'Wel, bijvoorbeeld door gezamenlijke nascholingsdagen als deze', zei de zaal.
Ja, maar ook door het volgen van de richtlijnen, zeiden de volgende sprekers (de psychologe Cokkie Verschuren en de al genoemde Jac van der Klink).
Een niet te vermijden kwestie was natuurlijk hoe 'evidence-based' deze richtlijnen en de daaraan gekoppelde behandelvormen zijn.
Alle sprekers waren het er wel over eens dat de cognitieve gedragstherapie de meest effectieve benadering is (dat blijkt ook telkenmale uit onderzoek) en zo'n individugerichte aanpak werd ook volkomen vanzelfsprekend gevonden.
Van der Klink plaatste als enige een kanttekening bij het gedwee volgen van dergelijke onderzoeksresultaten.
In zijn eigen metastudie uit 2001 was bijvoorbeeld gebleken dat organisatie-interventies minder effectief waren dan individuele interventies, maar dat was eigenlijk een oneerlijke vergelijking omdat de effecten van organisatie-interventies pas op de langere duur merkbaar zijn en anders gemeten moeten worden.
'Mag je de terreur van klinische randomized controlled trials wel opleggen aan organisatie-interventies ?'
'Nee', aldus Van der Klink.
Organisatie is preventie ?
Bedrijfsartsen en psychologen zijn echter geneigd het individu centraal te stellen en vanuit een medisch model te denken.
Wanneer je aan de orde stelt dat ook het organisatieniveau aandacht behoeft, wordt dit direct vertaald in gezondheidstermen : 'natuurlijk, preventie is ook belangrijk'.
Het idee dat er met de organisatie zelf iets mis zou kunnen zijn en dat je dat ook kunt aanpakken, valt buiten het professionele denkkader van beide partijen (en ook de richtlijnen gaan er niet op in).
Hoe belemmerend dat werkt, bleek bij de bespreking van een casus in een van de workshops.
Een 57-jarige boekhouder meldt zich ziek en zoekt behandeling bij een psycholoog.
Het blijkt dat deze ervaren en tot dan toe gewaardeerde kracht na de komst van een nieuwe leidinggevende wordt weggezet als iemand die door zijn degelijke, maar ietwat trage manier van werken de productiviteit van de afdeling in gevaar brengt.
In het getoonde videofragment (een samenspraak tussen de psycholoog, een P&O-medewerker en de betreffende leidinggevende) komt de leidinggevende naar voren als iemand die dringend coaching behoeft : ze is ongeduldig en zenuwachtig en reageert op een licht kritische vraag van de psycholoog als door een adder gebeten.
Toch stortte men zich in de workshop massaal op remedies voor de plotseling verouderde werknemer ('die moet leren beter voor zichzelf op te komen', 'misschien kan hij mentor worden voor zijn jongere collega's') of moest er iets gedaan worden aan de communicatie op de afdeling.
Desgevraagd verklaarden de aanwezige bedrijfsartsen dat problemen van werknemers die samenhangen met een zwakke stijl van leidinggeven van hun superieur wel degelijk worden gesignaleerd en ook in het overleg binnen sociaal-medische teams aan de orde worden gesteld.
Het valt echter buiten hun zeggenschap of er iets mee gedaan wordt.
Hier valt dus nog werk te doen : bedrijfsartsen kunnen fungeren als een seismograaf voor trillingen in de organisatie.
In hoeverre ze daarbij de hulp van psychologen kunnen gebruiken is niet goed te overzien.
Misschien moet eerst de samenwerking op het curatieve vlak maar eens goed van de grond komen.
De aanwezigen op deze studiedag leken daar wel interesse voor te hebben.
Nu de anderen nog.
Cfr. : http://www.uu.nl/uupublish/content/2007Opvrijersvoeten26mei.doc

Psychologische behandelingsmogelijkheden bij het Chronisch Vermoeidheid-Syndroom
Bleijenberg G., Vercoulen J.H.H.M., Fennis J.F.M., Swanink C,M.A.,
Galama J.M.D., & Meer J.W.M. van der – In : L. de Vos, A. Bak & G. Timmermans (red), 'Trends, psychologie in gezondheidszorg', pag 117-130, Lisse, Swets & Zeitlinger, 1995
Cfr. : http://www.umcn.nl/professional/

Psychosocial workload, work-familiy interference and health - Determinants of sick leave in university employees
N. Donders, 2005
Onderzoek naar het combineren van werk en zorg, de rol van de thuissituatie hierbij en de relatie met gezondheidsklachten en ziekteverzuim.
De zogenaamde werk-thuis interferentie werkt twee kanten op : het werk heeft invloed op de thuissituatie en andersom.
De interferentie speelt een rol bij ziekteverzuim en heeft een sterke samenhang met vermoeidheid en ervaren gezondheidsklachten.
In het onderzoek zijn gegevens gebruikt van universiteitsmedewerkers met een relatieve grote diversiteit aan functies.
Cfr. : http://www.psynip.nl/lossepaginaframe.asp?id=123&topmenuid=4

Psychosomatische revalidatie - Leren omgaan met chronische vermoeidheid en pijn
B. Van Houdenhove, S. Wyckaert, L. Gossens, Y. Ackaert & E. Neerinckx - Tijdschrift voor Geneeskunde, Volume : 55; Issue : 24, Date : 1999, Pages : 1746-1752
In dit artikel worden de werking en organisatie beschreven van de Psychosomatische Revalidatieafdeling (PSR), een klinische en ambulante therapeutische modaliteit voor patiënten met chronische, organisch onverklaarde lichamelijke klachten die onder meer beantwoorden aan de diagnosen chronische-vermoeidheidsyndroom (CVS) en fibromyalgie.
Betoogd wordt dat - ondanks inherente moeilijkheden eigen aan deze patiëntenpopulatie - een realistische en pragmatische herstelbegeleiding mogelijk is waardoor hun functioneren en levenskwaliteit aanzienlijk kunnen worden verbeterd.
Cfr. :
- http://poj.peeters-leuven.be/content.php?url=article&id=1000621&journal_code=TVG
- http://www.tvg.be/detail.php?rec=4
Cfr. ook : http://www.me-cvs.nl/index.php?pageid=6408

Psychotherapie bij lichamelijke klachten - Fibromyalgie en het chronisch vermoeidheidssyndroom - Nieuwe oplossingen ?
Jaspers J.P.C. - Tijdschrift voor Psychotherapie, november 1995
Psychotherapie bij lichamelijke klachten kent vele varianten.
In deze bijdrage is vooral aandacht besteed aan de mogelijkheden van psychotherapie bij de onbegrepen en omstreden syndromen fibromyalgie en het chronisch vermoeidheidssyndroom.
Hoewel over de effectiviteit van een multidisciplinaire en multimodale aanpak van beide syndromen nog veel vragen onbeantwoord zijn, kan psychotherapie, in de vorm van een cognitief-gedragsmatige benadering, een zinvolle bijdrage leveren aan de zorg voor deze
patiënten.
Het getuigt van realisme als de doelstellingen hierbij beperkt zijn.
Cfr. : http://www.me-cvs.nl/index.php?pageid=603&printlink=true&highlight=pijnsyndroom

Re-integratie van zieke werknemers - Feiten, verklaringen en mogelijkheden
TNO Kwaliteit van Leven en Loyalis Consult i.o.v. Raad voor Werk en Inkomen, 2008
Dit onderzoek geeft zicht op de mogelijkheden van partijen om re-integratie vorm te geven, op de aansluiting van vraag en aanbod in de re-integratiemarkt en op de knelpunten waar werkgevers en werknemers tegen aan lopen.
Het gaat om (potentieel) langdurig zieke of uitgevallen werknemers waarvan terugkeer in de eigen functie problematisch is.
Cfr. : http://www.psynip.nl/lossepaginaframe.asp?id=123&topmenuid=4

Recht van Spreken - Onderzoek naar de knelpunten in de uitvoering van de Wet verbetering poortwachter
Stichting Ombudsman en Breed Platform Verzekerden & Werk (BPV), 2004
Veel mensen met psychische klachten ervaren dat het lang duurt voordat de werkgever het werk heeft aangepast.
De inschatting is dat dit komt omdat de werkgever en de arbeidsdeskundige niet weten dat een werkgever verplicht is dit te doen.
Daarnaast duurt het langer omdat het gaat om aanpassingen die niet gebruikelijk zijn, zoals een rustiger werkomgeving of solistisch werken.
Cfr. : http://www.psynip.nl/upload2/projecten/publicaties_rechtvanspreken.pdf

Reducing long term sickness absence by an activating intervention in adjustment disorders – A cluster randomised controlled design
J.J. van der Klink, R.W.B. Blonk, A.H. Schene, F.J.H. van Dijk, 2003
In dit artikel wordt een vergelijkende effectstudie beschreven.
Een activerende en cognitief-gedragsmatige benadering, uitgevoerd door bedrijfsartsen, werd vergeleken met reguliere begeleiding door de bedrijfsarts.
De activerende begeleiding bleek effectiever op snelheid tot werkhervatting.
De klachten daalden in beide behandelcondities even snel.
Cfr. : http://www.psynip.nl/upload2/projecten/instrument_klink2003.pdf

Referentiecentrum voor het chronische-vermoeidheidsyndroom (CVS) - Een terugblik op drie jaar ervaring en gedachten over de toekomst
B. Van Houdenhove, P. Van Wambeke & D. Blockmans - Tijdschrift voor Geneeskunde, Bibliographic details 2005, VOL 61; NUMB 18, pages 1264-1271
Onze ervaring met drie jaar werking van het referentiecentrum voor het chronische-vermoeidheidsyndroom(CVS) van de Universitaire Ziekenhuizen Leuven wordt besproken.
Meer dan 700 patiënten met langdurige vermoeidheids- en pijnklachten werden in ons centrum multidisciplinair gescreend.
Hiervan volgde een 300-tal gediagnosticeerde CVS-patiënten een cognitief-gedragstherapeutisch en revalidatiegeoriënteerd programma in het UZ Pellenberg.
De lange wachtlijsten, de hoge administratieve belasting, de gebrekkige mogelijkheden tot ondersteuning van de werkhervatting en de organisatie van een langetermijnbegeleiding bleken belangrijke knelpunten te zijn.
Een preliminaire therapeutische outcomestudie stemt ons voorzichtig optimistisch, op het vlak van zowel een verbeterd psychosociaal als lichamelijk functioneren van de betrokken patiënten.
Bijkomend werden in ons centrum ook twee gerandomiseerde, placebogecontroleerde, dubbelblinde cross-overonderzoeken verricht, met respectievelijk laaggedoseerde corticosteroïden en methylfenidaat.
Naast verder wetenschappelijk onderzoek, hebben de CVS-referentiecentra in de toekomst een belangrijke rol te vervullen bij het optimaliseren van een realistische en pragmatische zorg voor het toenemend aantal patiënten dat geïnvalideerd is door "onverklaarde" (maar vermoedelijk stressgebonden) pijn- en uitputtingssyndromen.
Cfr. : http://www.tvg.be/detail.php?rec=6

Reïntegratiehandreiking Kappers - Hulpmiddel voor de bedrijfsarts om bij kappers verzuim of arbeidsongeschiktheid te voorkomen en arbeidsparticipatie zoveel mogelijk in stand te houden
Branche Begeleidings Commissie voor het Arboconvenant Kappers - VHP ergonomie, Coronel Instituut voor Arbeid, Milieu en Gezondheid, AMC Amsterdam, 2004
In het kappers convenant is afgesproken dat er protocollen of handreikingen ontwikkeld moeten worden voor een aantal beroepsspecifieke aandoeningen.
Een handreiking voor de aanpak houding- en bewegingsklachten bij kappers is er daar één van.
Doel van zo'n handreiking is dat bedrijfsartsen en andere deskundigen op de hoogte zijn van behandelingsmogelijkheden voor kappers met RSI of lage rugklachten.
Daarmee wil de branche een eenduidige aanpak van de klachten stimuleren.
Bovendien kunnen in zo'n handreiking de recent verworven inzichten over kappersspecifieke klachten en oplossingsrichtingen worden verwerkt.
Dit protocol is daar een voorbeeld van.
Het eindresultaat is een combinatie van al bekende kennis en protocollen toegespitst op de specifieke situatie van kappers.
Het protocol is in de praktijk getest door bedrijfsartsen.
Deze gaven er de voorkeur aan vooral te willen werken met protocolvormen die aansluiten bij richtlijnen van de eigen beroepsvereniging (NVAB).
Feitelijk is er geen nieuwe kennis ontwikkeld, maar is bestaande kennis toegankelijker en makkelijker toepasbaar gemaakt.
Cfr. : http://www.vhp-ergonomie.nl/nl/ergonomie/voorbeelden_branche_aanpak/kappers/2/45/reintegratie_handrei
king_kappers.html

Return to work - A comparison of two cognitive behavioural interventions in cases of work-related psychological complaints among the self-employed
R. Blonk et al., Work & Stress, April-June 2006; 20(2): 129-44
Om te bekijken of werkgerichte interventies nodig zijn, is het belangrijk de functie, de taken en/of de handelingen in het werk van een cliënt te onderzoeken en te analyseren.
Vervolgens kan worden vastgesteld wat de kenmerkende, essentiële belasting is in de taken of handelingen en wat daarbij de problemen of knelpunten oplevert.
Dit artikel geeft een overzicht van inventarisatie van knelpunten aan de hand van een onderzoek onder zelfstandig werkenden.
Cfr. : http://www.psynip.nl/upload2/projecten/publicaties_blonketal2006.pdf

Richtlijnen - Reumatische ziekten en syndromen : Fibromyalgie
Mei 2002 - Nederlandse Vereniging voor Reumatologie (NVR) - map 'Fibromyalgie' dd. 12-03-2003
Samenstelling : Nederlandse Vereniging voor Reumatologie, Postbus 20071, 3502 LB Utrecht - Lomanlaan 103, 3526 XD Utrecht – Telefoon : (030) 28 23 818 – Fax : (030) 28 88 545 – E-mail : secrnvr@worldonline.nl
Uitgever : DC//HG, Haarlem
De door de Nederlandse Vereniging voor Reumatologie gepubliceerde richtlijnen en standpunten zijn met name bedoeld ter ondersteuning van de dagelijkse praktijk van reumatologen.
Richtlijnen en standpunten hebben een functie bij het transparant maken van de zorg en het komen tot uniformiteit in diagnostiek en behandeling.
Op basis van goed hulpverlenerschap kan onder bepaalde omstandigheden van de richtlijnen en standpunten worden afgeweken.
De Nederlandse Vereniging voor Reumatologie adviseert een ieder om per patiënt of situatie schriftelijk en met opgave van reden vast te leggen waarom er wordt afgeweken van een richtlijn of standpunt.
De inhoud van de richtlijnen en de standpunten kan wijzigen in de loop van de tijd.
De Nederlandse Vereniging voor Reumatologie wijst er op dat aan de inhoud van deze uitgave geen rechten of plichten kunnen worden ontleend.
Richtlijnen en standpunten zijn geen wettelijke voorschriften.
Inleiding
In mei 1999 is een conceptversie van de richtlijn 'fibromyalgie' op de website van de Nederlandse Vereniging voor Reumatologie geplaatst met de mogelijkheid commentaar te leveren op de inhoud.
Een ad hoc werkgroep bestaande uit de reumatologen dr. E.N. Griep, dr. J.W.G. Jacobs, dr. M.A.F.J. van de Laar en mevrouw H.M.S. van Santen-Hoeufft, heeft eind 1999 de reacties verwerkt en de conceptrichtlijn aangepast.
De toen ontstane conceptrichtlijn was alleen bestemd voor gebruik binnen de Nederlandse Vereniging voor Reumatologie.
Uit dezelfde conceptrichtlijn is in februari 2000 tevens een 'Standpunt van de Nederlandse Vereniging voor Reumatologie ten aanzien van fibromyalgie' geformuleerd die wel voor een ieder beschikbaar was.
De conceptrichtlijn is vervolgens door het bestuur van de Nederlandse Vereniging voor Reumatologie aan de commissie kwaliteit en de werkgroep richtlijnen gestuurd met de volgende vragen :
"Kan de conceptrichtlijn worden vastgesteld als definitieve richtlijn van de Nederlandse Vereniging voor Reumatologie of dient de tekst te worden aangepast ?" en
"Zijn de formulering en de kwaliteit van de richtlijn dusdanig dat de inhoud ook buiten de Nederlandse Vereniging voor Reumatologie bekend mag worden ?"
De reactie van de werkgroep richtlijnen is besproken binnen de commissie kwaliteit die vervolgens gerapporteerd heeft aan het bestuur.
Op 3 mei 2002 is de richtlijn vastgesteld door het bestuur.
De richtlijn heeft betrekking op de huidige tijd waarin reumatologen geconfronteerd worden met patiënten met chronische pijnsyndromen die classificeerbaar kunnen zijn als fibromyalgie.
De richtlijn heeft niet de bedoeling een nieuwe plaatsbepaling van fibromyalgie in de reumatologie te bereiken, hoe interessant een dergelijke 'paradime shift' ook zou kunnen zijn.
De richtlijn geeft aan hoe chronische pijn geclassificeerd kan worden als fibromyalgie c.q. hoe de diagnose fibromyalgie gesteld kan worden, wat de mogelijkheden en onmogelijkheden zijn van behandeling, hoe de taak verdeling tussen 1ste en 2de lijnsgezondheidszorg ten aanzien van fibromyalgie zou moeten zijn en hoe de positie van de reumatoloog als behandelaar is ten aanzien van problemen rond fibromyalgie en arbeid.
Fibromyalgie-syndroom
Fibromyalgie is een syndroom met chronische gegeneraliseerde pijn en stijfheid van het bewegingsapparaat, gepaard gaande met andere (aspecifieke) klachten zoals moeheid, slaapstoornissen en stemmingsveranderingen.
Tot op dit moment is er geen verklarend substraat voor het fibromyalgie-syndroom gevonden.
Wel zijn er consistente aanwijzingen dat bij patiënten met fibromyalgie stoornissen in de neuro-endocriene, neurovegetatieve en neuro-immunologische systemen bestaan.
Het is echter onduidelijk of deze bevindingen de oorzaak dan wel het gevolg van de klachten zijn.
Tevens worden de klachten van patiënten met fibromyalgie beïnvloed door sociale en emotionele factoren.
De hypothese dat vicieuze cirkels een rol spelen bij het persisteren van de klachten wordt breed ondersteund.
Prevalentie
De prevalentie van fibromyalgie wordt geschat op 1-2 % van de volwassen bevolking.
Fibromyalgie komt vooral voor bij vrouwen tussen de 35 en 50 jaar.
Niet alleen kwantitatief doch ook kwalitatief is fibromyalgie een aanzienlijk gezondheidsprobleem.
Veel patiënten beschouwen hun kwaliteit van leven als slecht (vergelijkbaar met patiënten met reumatoïde artritis, patiënten met Chronic Obstructive Pulmonary Diseases (COPD) en patiënten met gecompliceerde diabetes mellitus.
Diagnostiek
Voor classificatiedoeleinden zijn op dit moment geaccepteerd de "American College of Rheumatology 1990 criteria for the classification of Fibromyalgia" (cfr. : http://www.rheumatology.org/publications/classification/fibromyalgia/fibro.asp -) :
The American College of Rheumatology 1990 Criteria for the Classification of Fibromyalgia - Report of the Multicenter Criteria Committee
Wolfe F, Smythe HA, Yunus MB, Bennett RM, Bombardier C, Goldenberg DL, Tugwell P, Campbell SM, Abeles M, Clark P et al. - University of Kansas, Arthritis Center, Wichita 67214 - Arthritis Rheum. 1990 Feb;33(2):160-72 - PMID: 2306288
To develop criteria for the classification of fibromyalgia, we studied 558 consecutive patients : 293 patients with fibromyalgia and 265 control patients.
Interviews and examinations were performed by trained, blinded assessors.
Control patients for the group with primary fibromyalgia were matched for age and sex and limited to patients with disorders that could be confused with primary fibromyalgia.
Control patients for the group with secondary-concomitant fibromyalgia were matched for age, sex and concomitant rheumatic disorders.
Widespread pain (axial plus upper and lower segment plus left- and right-sided pain) was found in 97.6% of all patients with fibromyalgia and in 69.1% of all control patients.
The combination of widespread pain and mild or greater tenderness in greater than or equal to 11 of 18 tender point sites yielded a sensitivity of 88.4% and a specificity of 81.1%.
Primary fibromyalgia patients and secondary-concomitant fibromyalgia patients did not differ statistically in any major study variable and the criteria performed equally well in patients with and those without concomitant rheumatic conditions.
The newly proposed criteria for the classification of fibromyalgia are :
1) widespread pain in combination with
2) tenderness at 11 or more of the 18 specific tender point sites.
No exclusions are made for the presence of concomitant radiographic or laboratory abnormalities.
At the diagnostic or classification level, the distinction between primary fibromyalgia and secondary-concomitant fibromyalgia (as defined in the text) is abandoned.
Cfr. : http://www.ncbi.nlm.nih.gov/pubmed/2306288
- chronische, gegeneraliseerde pijn op 3 locaties van het bewegingsapparaat;
- ten minste 11 van 18 tenderpoints.
Behalve deze classificerende verschijnselen kunnen patiënten met fibromyalgie last hebben van :
- slaapstoornissen;
- stemmingswisselingen;
- ochtendstijfheid (in het algemeen korter dan 1 uur);
- artralgie en/of myalgie;
- subjectieve zwelling van gewrichten en/of weke delen;
- carpale tunnel syndroom;
- hypermobiliteit van gewrichten;
- weersgevoeligheid;
- branderig en/of doofgevoel van de huid;
- hoofdpijn;
- concentratiestoornissen;
- buikpijn en/of krampen;
- zwaar gevoel in armen en/of benen.
Bij de diagnostiek van patiënten bij wie fibromyalgie overwogen wordt is het onvoldoende om zich te beperken tot de classificatiecriteria van de American College of Rheumatology.
Met andere woorden : het onderzoek van patiënten met chronische pijn mag niet worden beperkt door de aanwezigheid van tenderpoints, omdat het gevaar bestaat onderliggende aandoeningen over het hoofd te zien.
Overigens sluit, volgens de richtlijn van de American College of Rheumatology, een andere of onderliggende aandoening de diagnose fibromyalgie niet uit.
Bij patiënten met vele jaren bestaande chronische gegeneraliseerde pijn en moeheid, bij wie veel tenderpoints aanwezig zijn en eventuele bovengenoemde bijkomende klachten is, als het lichamelijk onderzoek geen andere afwijkingen laat zien, aanvullend onderzoek zelden bijdragend aan het stellen van de diagnose.
Bij patiënten met relatief recent ontstane pijn en moeheid (maanden) dienen andere aandoeningen, zoals hypothyroïdie (cfr. : http://www.e-gezondheid.be/nl/ziekten_en_aandoeningen/Hypothyroidie-3742-888-art.htm -), reumatoïde artritis (cfr. : http://www.gezondheid.be/index.cfm?fuseaction=art&art_id=866 -), Sjögrensyndroom (cfr. : http://www.gezondheid.be/index.cfm?fuseaction=art&art_id=770 -) et cetera, die zich kunnen presenteren met gegeneraliseerde pijn en moeheid zonder dat de ziekte zelf al op de voorgrond staat, zorgvuldig overwogen te worden.
De meerwaarde van de reumatoloog is bij deze patiënten, naast het stellen van de diagnose fibromyalgie, het uitsluiten/aantonen van andere dan wel onderliggende aandoeningen.
Patiënten met eerder vastgestelde fibromyalgie die nieuwe klachten ontwikkelen dienen op een vergelijkbare zorgvuldige wijze te worden gezien en onderzocht als patiënten zonder fibromyalgie.
Behandeling
Patiënten waarbij de diagnose fibromyalgie is gesteld dienen uitleg te krijgen over de aandoening.
Geruststelling alleen voldoet niet.
Uitleg door de reumatoloog, eventueel aangevuld met de folder Fibromyalgie zoals uitgegeven door het Reumafonds (cfr. : https://www.reumafonds.nl/index.php?option=com_mosforms&Itemid=594 -), moet de patiënten een eerste inzicht geven in verschillende facetten van het fibromyalgie-syndroom.
De patiënt moet nagaan welke factoren bij hem/haar een rol spelen bij het ontstaan van een dysbalans tussen belasting en belastbaarheid, zowel vanuit lichamelijk als geestelijk oogpunt.
Het uiteindelijke doel is beter te leren omgaan met de klachten, ook wel 'zelfmanagement' genoemd.
Er zijn patiënten die na voorlichting hun klachten onder controle kunnen houden met extra aandacht voor relaxatie en conditieverbetering al dan niet ondersteund door een patiëntenvereniging.
Het zijn onder andere thuiszorgorganisaties die zelfmanagement-cursussen aanbieden.
De verder medische begeleiding kan door de huisarts geschieden.
Alleen farmacotherapie met analgetica is doorgaans niet effectief.
Een combinatie van gedragsbeïnvloeding zoals hiervoor beschreven en het voorschrijven van een analgeticum en/of amitryptiline kan zinvol zijn.
Indien de ernst van de klachten en de beperkingen van de activiteiten van het dagelijkse leven daar aanleiding toe geven is een aanvullend behandelplan geïndiceerd.
Een dergelijk plan wordt in overleg met de patiënt opgesteld.
Vastgesteld wordt welke disciplines ingeschakeld kunnen worden (bijvoorbeeld fysiotherapie (cfr. : http://www.defysiotherapeut.com/ -), ergotherapie (cfr. : http://www.ergotherapie.be/ -), maatschappelijk werk, psychologie, bedrijfgeneeskunde en/of reumaconsulent et cetera).
Hoewel de effectiviteit nog niet goed beoordeeld kan worden, kan besloten worden tot een multidisciplinaire groepsbehandeling (bijvoorbeeld de cursus 'de pijn de baas' – cfr. : http://www.praktijkvita.nl/Vita_cursussen_pdb.htm -).
In essentie moet de behandeling bestaan uit zelfmanagement : het onderhouden van de mobiliteit, het leren vermijden van overbelasting, het stapsgewijs verbeteren van de conditie en het activiteitenniveau en het aanleren van vaardigheden om problemen op te lossen.
Wanneer de begeleiding bij ernstig beperkte patiënten door meerdere disciplines geschiedt wordt het aanwijzen van een 'zorgcoördinator' aanbevolen.
In het algemeen kan dit de huisarts zijn.
Onderzoek wijst uit dat het klachtenpatroon meestal door de jaren constant tot geleidelijk progressie is.
Behandeling in de tweede lijn lijkt geen meerwaarde te hebben.
Fibromyalgie en arbeid
De beoordeling van de arbeidsinzetbaarheid is niet de taak van de reumatoloog maar van de bedrijfs- c.q. verzekeringsgeneeskundige.
Toch zijn er situaties waarin, in het belang van de patiënt, een uitspraak gevraagd wordt over de arbeids(on)geschiktheid.
Objectieve methoden om arbeids(on)geschiktheid vast te stellen ontbreken.
De plaats van 'iso-kinetisch spieronderzoek' en van de 'ergos-werksimulator' is vooralsnog onduidelijk.
Op basis van de klachten en van de ervaren beperkingen in combinatie met de reeds genomen acties kan de ernst van de fibromyalgie voor een individuele patiënt worden weergegeven.
Dit kan van belang zijn voor de patiënt ter zake van een juridisch conflict over arbeidsgeschiktheid.
De Centrale Raad van Beroep heeft bepaald dat het oordeel van een deskundige over de ernst van de klachten en beperkingen doorslaggevend is, ook in afwezigheid van objectieve afwijkingen.
Het spreekt voor zich dat fibromyalgie, evenmin als reumatoïde artritis of spondylitis ankylopoietica (cfr. : http://www.consumed.nl/cme/nieuw/database/indicaties/indicatie.php3?id=146 -), een automatische rechtvaardiging is voor afwezigheid van belastbaarheid.
In het algemeen is de patiënt met het fibromyalgie-syndroom verminderd belastbaar voor fysiek zware en langdurig repetitieve werkzaamheden en kan hij/zij het best voor het arbeidsproces behouden blijven door licht, afwisselend werk.
Samenvatting
- De diagnose fibromyalgie is te beschouwen als een klinisch syndroom c.q. als een werkafspraak, die zinvol is ten behoeve van de communicatie en classificatie.
- De reumatoloog heeft meerwaarde bij het stellen van de diagnose en bij het uitsluiten/aantonen van onderliggende pathologie.
- Voor de begeleiding van de patiënt met het fibromyalgie-syndroom en de eventuele coördinatie van zorg in geval van multidisciplinaire behandeling is de huisarts de eerst aangewezene.
Cfr. : http://www.nvr.nl/uploads/51/325/NVR_Reumatische_ziekten_richtlijn_Fibromyalgie.pdf

Richtlijnen onder vuur - Toename van protocollen leidt tot kookboekgeneeskunde
Jansen TLThA, Went K, Tanja PW - Medisch Contact 2003;58(7):253-5
Cfr. : http://medischcontact.artsennet.nl/home.htm

Richtlijnontwikkeling in de bedrijfsgezondheidszorg - Schets voor een infrastructuur
Hulshof CTJ, Weel ANH - Amsterdam, SKB/NVAB, 1996
Cfr. : http://www.springerlink.com/content/ahbnefhd195gg1ax/

Lees verder : Deel XVII


25-11-2009 om 21:04 geschreven door Jules
0 1 2 3 4 5 - Gemiddelde waardering: 1/5 - (2 Stemmen)
Tags:arbeidsongeschiktbeidsbeoordeling, arbeidsongeschiktheid, bedrijfsarts, begeleiden, behandelen, beoordelen, chronische vermoeidheidssyndroom, fibromyalgie, ME/CVS, psychosomatisch, reïntegratie, verzekeringsarts, werk, werkhervatting, ziekteverzuim



Snel weer aan het werk - Bedrijfsartsen op bres voor arbeidsongeschikten - Deel XVII
Snel weer aan het werk

Bedrijfsartsen op bres voor arbeidsongeschikten

Deel XVII

Roep om kenniscentra vermoeidheidskwaal ME
Hélène van Beek - de Gelderlander, 17-03-2001
Nijmegen - Er moeten speciale kenniscentra komen voor de behandeling van patienten die lijden aan myalgische encephalomyelitis (ME) ofwel het chronisch vermoeidheidssyndroom (cvs).
Dat stellen dr. G. Bleijenberg en drs. J. Prins, beiden medisch psycholoog in het Universitair Medisch Centrum (UMC) St. Radboud in Nijmegen.
De onderzoeksgroep waarin zij werken geldt als een van de experts op het gebied van ME.
Met de hulp van gespecialiseerde kenniscentra kunnen patienten op weg worden geholpen.
De centra zouden voorlichting moeten gaan geven aan huisartsen, patienten en allerlei andere instanties.
En er moeten voldoende psychologen werken die zijn opgeleid tot cognitief gedragstherapeut.
Cognitieve gedragstherapie is de beste benaderingswijze gebleken voor mensen met het chronisch vermoeidheidssyndroom.
Althans voor de ME-patienten die niet permanent platliggen, maar leven in 'pieken en dalen', wat betekent dat ze het ene moment volop actief zijn en het andere moment compleet zijn gevloerd.
Dat heeft een grote studie uitgewezen die werd uitgevoerd door academische centra in Nijmegen, Maastricht en Leiden.
Medisch psychologe Prins van het UMC St. Radboud schreef er een wetenschappelijk artikel over.
Het wordt in het gezaghebbende tijdschrijft The Lancet gepubliceerd.
Cognitieve gedragstherapie is een vorm van psychotherapie die gaat over het denken en handelen.
Bij ME-patienten is de therapie gericht op die factoren die de lichamelijke klachten in stand houden.
Niet alleen de patient, maar ook de omgeving, de partner of vrienden, kunnen bij de therapie worden betrokken.
Aan het onderzoek deden in totaal 270 ME-patienten mee.
Een willekeurig deel van hen werd in de drie centra behandeld door dertien speciaal opgeleide, maar met de nieuwe behandeling onervaren therapeuten.
De behandeling duurde acht maanden.
Ongeveer de helft ging met behulp van cognitieve gedragstherapie vooruit, zelfs als die werd gegeven door weinig ervaren therapeuten.
Een opmerkelijke uitkomst van het onderzoek was dat lotgenotencontact patienten met ME geen verbetering brengt.
Prins : 'We hadden er wel degelijk effect van verwacht. Bij andere chronische ziektes zie je toch dat mensen er iets mee opschieten. Dat is bij chronische vermoeidheid niet het geval.'
Een andere belangrijke conclusie is ook dat patienten die in een beroepsprocedure zijn verwikkeld rond de wet arbeidsongeschiktheid (wao) geen baat hebben bij cognitieve gedragstherapie.
Psychologe Prins : 'Eenderde van de patienten uit het onderzoek zat in een beroepsprocedure. Wij hebben aangetoond dat die niet profiteren van de cognitieve gedragstherapie. Zij hebben klachten nodig om die procedure te winnen.'
In 1993 telde ons land 'nog slechts' 17.000 ME-patienten.
Thans zijn in Nederland ongeveer 27.000 mensen met ME bekend.
'Er is een enorme toename', stelt dr. Blijenberg. 'En ik ben ervan overtuigd dat het werkelijke aantal tussen de 30.000 en de 40.000 ligt.'
Het is dus van groot belang dat de patienten goed worden begeleid.
Want een werkzame behandeling was er tot nu niet voor cvs-patienten.
Dat ligt vooral aan het feit dat er nog geen duidelijke oorzaak voor chronische vermoeidheid is gevonden.
Feit is dat mensen ME krijgen na bijvoorbeeld een virusinfectie, een bevalling, een operatie of na een psychotrauma.
Zeker is ook dat er nooit één enkele oorzaak is voor ME, maar altijd een aantal factoren bijdraagt aan de vorming van de ziekte.
Patienten met ME worden nu vooral doorverwezen naar een psycholoog, veelal bij het Riagg.
Blijenberg : 'Maar we vinden dat mensen met cvs daar op de verkeerde plek zijn. De procedures van het Riagg zijn niet op patienten met chronische vermoeidheid gericht. Daarom pleiten pleiten wij voor de ontwikkeling van die speciale kenniscentra voor cvs.'
Of de centra er daadwerkelijk komen, is volgens Prins en Blijenberg een 'politieke kwestie'.
Cfr. : http://www.steungroep.nl/archief/populair/geld20010317.txt

Rugklachten door het werk - Instrument voor het bepalen van de arbeidsgerelateerdheid van aspecifieke lage rugklachten
Kuiper J, Burdorf L, Frings-Dresen M, Kuijer P, Lötters F, Spreeuwers D, Miedema H - Nederlands Kenniscentrum Arbeid en Klachten Bewegingsapparaat, november 2004
Cfr. : http://www.fysioforum.nl/comment.php?comment.news.71

Ruimte voor verandering ? Knelpunten en mogelijkheden voor verbeteringen in de patiëntenzorg
Peters MAJ, Harmsen M, Laurant MGH, Wensing M – Uitgave : Afdeling Kwaliteit van zorg (WOK), UMC St Radboud, Nijmegen, 2003
De implementatie van zorgvernieuwingen verloopt soms moeizaam, zelfs als men op de hoogte is van nieuwe inzichten.
Een belangrijk startpunt voor verbetering is een goede kennis van factoren die een rol spelen in een veranderingsproces.
Een verbeteringsstrategie dient rekening te houden met de behoeften van de doelgroep.
Daarom werd een vragenlijst ontwikkeld voor het identificeren van knelpunten voor het invoeren van vernieuwingen in de patiëntenzorg.
Belemmerende en bevorderende factoren voor verandering werden gebaseerd op literatuurstudie en een consensusprocedure bij experts.
De gevonden factoren werden ingedeeld in vier rubrieken: kenmerken van de innovatie, kenmerken van de zorgverlener, kenmerken van de patiënt en kenmerken van de organisatorische, sociale, politieke en maatschappelijke context.
De meetbare en veranderbare factoren werden opgenomen in een conceptvragenlijst.
Aanvankelijk was het de bedoeling een generieke vragenlijst te ontwikkelen die zowel voor zorgverleners als patiënten gebruikt zou kunnen worden.
Gaandeweg werd duidelijk dat dit niet haalbaar was en werden twee vragenlijsten ontwikkeld.
De vragenlijsten werden uitgezet in enkele projecten om psychometrische eigenschappen te bepalen.
Er werd met name gekeken naar de itemrepons en het discriminerend vermogen.
In de definitieve vragenlijst bleven 24 factoren over.
De zorgverlenersvragenlijst werd vervolgens uitgezet in twaalf projecten.
Bij alle projecten bleek de verwachte tijdsinvestering, die de innovatie met zich meebracht, een groot knelpunt te zijn.
Een ander belangrijke factor was de mate waarin de innovatie paste binnen de werkstijl of leefstijl van de zorgverlener.
De implementatie van preventie werd moeilijker gevonden bij patiënten met een andere etniciteit, patiënten met een lage sociaal economische status, patiënten die de praktijk weinig bezochten en bij patiënten die overwegend gezond zijn.
Als kenmerk van de context werden het ontbreken van een financiële vergoeding en het ontbreken van personeel vaak als knelpunten opgevoerd.
De patiëntenvragenlijst werd uitgezet in twee studies.
Al met al waren slechts een gering aantal factoren relevant en te beoordelen voor patiënten.
De patiëntenlijst wijkt hierdoor sterk af van de zorgverlenersvragenlijst.
Meer onderzoek is nodig om knelpunten bij patiënten te achterhalen.
De vragenlijst voor zorgverleners is goed bruikbaar gebleken.
De toepassing ervan heeft laten zien dat knelpunten uiteenlopen tussen verschillende onderwerpen, wat het belang van een knelpuntenanalyse bevestigt.
Het gebruik van een standaardlijst maakt vergelijking tussen projecten mogelijk, wat beter inzicht geeft in het belang van verschillende factoren en daardoor bijdraagt aan kennis over veranderingsprocessen.
Cfr. : http://www.ghip.nl/ghip/_files/knelpunten%20en%20mogelijkheden%20patientenzorg/Ruimte_voor_verandering.pdf

Rust geen remedie voor chronische vermoeidheid
Gezondheidsraad - Den Haag: Gezondheidsraad, 2005; publicatie nr 2005/02
Patiënten met het chronische-vermoeidheidssyndroom (CVS), ook wel bekend als 'ME', lijden aan een aandoening die niet algemeen als zodanig wordt erkend.
In een vandaag verschenen advies wil de Gezondheidsraad een einde maken aan die controverse.
De raad noemt CVS een ernstig invaliderende aandoening.
De precieze oorzaken ervan zijn nog niet bekend, maar vaststaat dat het gaat om een samenspel van lichamelijke en psychosociale factoren.
De beste behandeling is niet totale rust, maar een geleidelijke opbouw van lichamelijke activiteit.
Cognitieve gedragstherapie kan daarbij helpen.
Nederland telt naar schatting tussen de dertig- en veertigduizend patiënten met het chronische-vermoeidheidssyndroom (CVS).
Ruim driekwart van hen is vrouw. CVSpatiënten voelen zich voortdurend moe en uitgeput en hebben daarbij ook allerlei andere lichamelijke klachten.
Hun werk valt hen vaak te zwaar, evenals hun sociale leven. CVS is een controversiële aandoening.
Zowel binnen als buiten de medische wereld zijn er mensen die wel en mensen die niet in het bestaan ervan geloven.
Dat heeft onder meer tot grote meningsverschillen geleid over het vermogen van CVSpatiënten om arbeid te verrichten en daarmee over het recht op een uitkering.
Er is nog weinig bekend over het ontstaan en de oorzaken van CVS.
Eenvoudige diagnostische tests zijn er niet.
Voor de Gezondheidsraad staat vast dat CVS niet is af te doen als een ziekte die louter psychische oorzaken heeft.
CVS is één van de vele syndromen met lichamelijk onverklaarde klachten, waartoe bijvoorbeeld ook fibromyalgie en het prikkelbaredarmsyndroom behoren.
Het klachtenpatroon bij deze aandoeningen duidt op een ontregeling van regelsystemen of van de communicatie tussen regelsystemen.
De ontregeling lijkt terug te voeren op eenzelfde grondpatroon : een langdurige en ernstige verstoring van het evenwicht tussen draagkracht en belasting.
Moeheid is in het algemeen een signaal om het kalmer aan te doen, maar totale rust doet de conditie geen goed en houdt de klachten uiteindelijk in stand.
'Rust roest' is daarom de rode draad in het beleid bij vermoeidheidsklachten.
CVS-patiënten moeten het advies krijgen te doen wat ze nog kunnen, zo nodig na aanpassing van werk(tijden) in overleg met de bedrijfsarts.
Verder blijkt cognitieve gedragstherapie een effectieve behandeling te zijn.
Patiënten leren hun mogelijkheden optimaal te benutten en hun lichamelijke activiteit geleidelijk op te bouwen met als doel herstel van functioneren en werkhervatting.
Voor een adequate zorgverlening is uitbreiding van de behandelcapaciteit nodig.
Cognitieve gedragstherapie bij CVS is alleen structureel beschikbaar in Nijmegen, maar daar staan ruim driehonderd patiënten op de wachtlijst.
Er zouden meer centra gevormd moeten worden die zich speciaal op CVS richten of meer in het algemeen op onderzoek en behandeling van stressgebonden aandoeningen.
De kennis over CVS vertoont grote hiaten.
De zoektocht naar één specifieke oorzaak van CVS is niet vruchtbaar gebleken en zal vermoedelijk ook in de toekomst niet leiden tot een verklaring van het scala van symptomen en verschijnselen.
Een daadwerkelijke vergroting van het inzicht in de oorzaken en de behandeling van CVS vergt een multidisciplinaire aanpak.
Cfr. : http://www.gezondheidsraad.nl/sites/default/files/Pb_CVSelectronisch.PDF

Samenwerken als proces bekeken
A.P. Nauta, gepubliceerd in Tijdschrift voor Gezondheidswetenschap 2003; 81(3): 159-162, 2003
In het veld van arbeid en gezondheid wordt nog niet voldoende samengewerkt.
Dat geldt voor arbo-curatieve samenwerking, maar ook voor samenwerking tussen professionals binnen de arbozorg.
In dit artikel wordt het proces van samenwerken tussen professionals nader geanalyseerd.
Inzichten uit de sociale psychologie worden gebruikt om de knelpunten in de samenwerking uit te leggen.
Beter samenwerken is aan te leren.
Hiervoor worden praktische tips gegeven.
Cfr. : http://www.psynip.nl/upload2/projecten/publicaties_nauta2003.pdf

Samenwerking arbeidsgeneesheer, verzekeringsarts en behandelende arts in België en Nederland - Deel 1 - Vergelijkbare problemen
Anna Katharina Mortelmans (corresponding author), Guido Moens, Peter Donceel & Diederik Lahaye - Tijdschr Bedrijfs- en Verzekeringsgeneeskunde, 2002, vol :10 issue :12 pages : 375-378
Cfr. : https://lirias.kuleuven.be/handle/123456789/142981

Samenwerking tussen arbeidsgeneesheer, adviserend geneesheer en behandelende arts - Resultaten van een cross-sectioneel onderzoek bij Belgische arbeidsgeneesheren
Anna Katharina Mortelmans - Occupational, Environmental and Insurance Medicine, 2003, pages :1-43
Cfr. : https://lirias.kuleuven.be/handle/123456789/143162

Samenwerking tussen de bedrijfsartis en de behandelende arts - Recente gegevens
Anna Katharina Mortelmans (corresponding author), Raphaël Masschelein, Diederik Lahaye & Peter Donceel - Médicine du travail - Arbeidsgezondheidszorg en Ergonomie, 2003, vol :4 pages :157-166
Cfr. : https://lirias.kuleuven.be/handle/123456789/142964

Snel weer aan het werk
Bollen SH, van der Klink JJL, Terluin B et al. - MC 2002;57:420-2
Cfr. :
- http://www.medivera.nl/cvs.pdf
- http://www.mcs-america.org/HealthCounciloftheNetherlandsOnCFS.pdf

Snelle interventie bedrijfsarts - Meer werknemers uit WAO
Mw. E. van der Putten - Nieuwsbank, 04-04-2000 – Bron : NVAB-bericht dd. 04-04-2000
Een snelle interventie van de bedrijfsarts helpt om werknemers met psychische klachten uit de WAO te houden.
Daarom heeft de Nederlandse Vereniging voor Arbeids- en Bedrijfsgeneeskunde (NVAB) – cfr. : http://www.arbo.nl/arbolinks/nederlandse-vereniging-voor-arbeids-en - een richtlijn uitgebracht voor het handelen van de bedrijfsarts bij psychische klachten.
De NVAB is de wetenschappelijke beroepsvereniging voor bedrijfsartsen.
De vereniging beschouwt de richtlijn als een waardevol instrument voor de begeleiding van werknemers/patiënten met psychische klachten, die effectieve diagnostiek en begeleiding mogelijk maakt.
De bedrijfsarts kan daarmee een belangrijke bijdrage leveren aan het voorkómen dat functionerings-beperkingen en klachten leiden tot langdurige of frequente arbeidsongeschiktheid.
De toename van het aantal WAO-ers in Nederland en het grote aantal arbeidsongeschikten op psychische gronden onderstrepen het belang van deze richtlijn.
Richtlijnen zijn schriftelijk vastgestelde regels die sturing geven aan het professioneel handelen van artsen.
Bedrijfsartsen moeten krachtens hun professioneel statuut 'dat hun onafhankelijke positie regelt' de richtlijnen van de beroepsgroep volgen.
De richtlijn 'Handelen van de bedrijfsarts bij werknemers met psychische klachten' – originele versie (2000) : http://www.arboportaal.nl/gezondheidsmanagement/dossiers/psychische-klachten/psychische-klachten -&- herziene versie (2007) : http://www.psychischenwerk.nl/pw/article.php?id=4368 - (originele, herziene) is gebaseerd op onderzoek uit zowel de huisarts- als de bedrijfsartsenpraktijk, waaruit blijkt dat een gestructureerde begeleiding langdurig verzuim en, uiteindelijk, instroom in de WAO sterk kan beperken.
Zonder zo'n intensieve begeleiding blijkt bij patiënten met overspanning het risico van instroom in de WAO al na vier weken verzuim op ruim 20 procent te liggen.
Na drie maanden neemt het risico zelfs toe tot 50%.
De richtlijn is opgebouwd uit vijf stappen: probleemoriëntatie, diagnose, interventies, evaluatie en terugvalpreventie en afsluitende begeleiding.
In de probleemoriëntatie worden probleemsituaties binnen en buiten het werk in kaart gebracht, evenals het probleemoplossend vermogen van de patiënt en van diens (werk)omgeving.
Bij de diagnostiek ligt het accent op stressgerelateerde stoornissen (spanningsklachten, overspanning en burnout), depressie en angststoornissen.
De richtlijn adviseert een snelle interventie van de bedrijfsarts bij arbeidsgerelateerde psychische problemen, met name als het probleemoplossend vermogen van de patiënt of de werkomgeving te kort schiet.
Binnen twee weken dient bij voorkeur een eerste intakegesprek plaats te vinden, waarna een strak schema van contacten volgt.
In die contacten wordt met de patiënt de voortgang geëvalueerd aan de hand van concrete criteria.
Zonodig volgen interventies of een verwijsadvies.
Een goede samenwerking met de curatieve sector (met name de huisarts) is hierbij essentieel.
Ten slotte wordt met de patiënt en met de werkomgeving doorgenomen op welke signalen men alert moet zijn en welke preventieve maatregelen genomen kunnen worden om herhaling te voorkomen.
De invoering van de richtlijn krijgt, onder meer via (na)scholing, in de komende periode grote aandacht.
Inlichtingen
NVAB-secretariaatsbureau, Postbus 1594, 5602 BN Eindhoven – Tel. : 040 2481322 – Fax : 040 2480711 – E-mail: nvab@wxs.nl -.
Cfr. : http://www.nieuwsbank.nl/inp/2000/04/0404M057.htm

Stoornissen, beperkingen en handicaps in de uitvoering
Bont A de, Meus C, Hazelaar 0 - CTSV juni 1998; 1-67
Cfr. : http://www.me-cvs.nl/index.php?pageid=1561&printlink=true&highlight=verzekeringsgeneeskundig

Stressgebonden pijn- en uitputtingssyndromen
Van Houdenhove B - Gedrag & Gezondheid 2003;31:271-9
Cfr. :
- http://www.medivera.nl/cvs.pdf
- http://www.mcs-america.org/HealthCounciloftheNetherlandsOnCFS.pdf

Studiedag Psychische klachten en arbeid
De richtlijn 'Werk en psychische klachten' vormde de aanleiding voor de studiedag 'Psychische klachten en arbeid' die op 18 mei 2006 in Nijmegen plaatsvond.
Cfr. : http://www.psynip.nl/lossepaginaframe.asp?id=58&topmenuid=4

The benefits of interventions for work-related stress
J.J. van der Klink, R.W.B. Blonk, A.H. Schene, F.J.H. van Dijk, 2001
Review van preventieve stressmanagement-interventies.
De belangrijkste uitkomst is dat cognitief-gedragsmatig georiënteerde trainingen het grootste effect laten zien.
Voorbeeld van een dergelijke training in Nederland is de training 'Gezond aan het werk'.
Cfr. : http://www.psynip.nl/upload2/projecten/instrument_klink2001.pdf

Tijdig aanpak verzuim psychische redenen
Persbericht Commissie Psychische Arbeidsongeschiktheid (Commissie Donner I), 07-11-2001
Aanpak verzuim om psychische redenen behoeft vooral tijdig aandacht en actie van werkgever en werknemer zelf.
Dit is de belangrijkste boodschap die in de leidraad, waarmee verzuim om psychische redenen voor werkgever en werknemer hanteerbaar wordt, staat verwoord.
De leidraad is opgesteld door de Commissie Psychische Arbeidsongeschiktheid en is het eerste resultaat van het streven van de Commissie de analyse te vertalen in een praktisch hanteerbare vorm.
Het inzicht dat arbeidsongeschiktheid in welke vorm dan ook en psychische arbeidsongeschiktheid in het bijzonder voorkomen kan worden, heeft de laatste jaren veld gewonnen.
Ook de analyse van de Commissie naar het huidig functioneren van het stelsel van ondernemingen, gezondheidszorg, arbodienstverlening en sociale zekerheid bij de aanpak van psychische problematiek leidde tot deze conclusie.
Thans is een praktische richtsnoer, een leidraad, opgesteld voor de aanpak van verzuim dat mogelijk van psychische aard is.
Deze leidraad is bedoeld voor de direct betrokkenen, werkgever en werknemer.
Zij zijn verantwoordelijk voor het eindresultaat.
Uitgangspunt is gedeelde verantwoordelijkheden en wederzijdse aanspraken van werkgever en werknemer.
De centrale elementen van een doeltreffende aanpak zijn eenvoudig : contact houden, een adequate begeleiding of behandeling van klachten verzekeren en activering thuis, buitenshuis en op het werk.
De leidraad richt zich op de aanpak van verzuim als het eenmaal is ontstaan.
Hij schetst een aantal basisregels en een tijdpad en de functies en taken waar bij de aanpak van het verzuim aan gedacht moet worden.
Het succes van de leidraad berust op de bereidheid van werkgever en werknemer om zich naar de leidraad te gaan gedragen.
De leidraad sluit niet uit dat werkgevers en werknemers een andere, betere aanpak ontwikkelen.
Bij de leidraad hoort een implementatieplan waarin de stappen en maatregelen staan die nodig zijn om het gebruik van de leidraad te bevorderen.
Een eerste stap in dat verband is dat dit implementatieplan wordt aanvaard door de verschillende organisaties van werkgevers en werknemers, professionele hulpverleners en de overheid.
Met het oog daarop wordt een bijeenkomst van vertegenwoordigers van deze groeperingen voorzien in januari 2002.
Met de vaststelling van de leidraad en het implementatieplan (januari 2002) wordt na de fase van analyse die in juni 2000 eindigde, een tweede fase in de werkzaamheden van de Commissie afgesloten.
In een derde fase zal de Commissie zich richten op mogelijk concrete maatregelen om verzuim om redenen van psychische aard in bedrijven terug te dringen of te voorkomen.
Cfr. : http://www.steungroep.nl/archief/kranten/cpa20011107.txt

Toekomstige positionering en financiering van de bedrijfsartsen en hun kwaliteitsbeleid - Verslag van een onderzoek uitgevoerd in opdracht van de NVAB
Marjolein Bastiaanssen & Michiel Wesseling, KNMG, Beleid & Advisering, Utrecht - Maart 2006
Cfr. : http://nvab.artsennet.nl/uri/?uri=AMGATE_6059_340_TICH_R1955631368322239

Transparante zorg in de GGZ - Van de bomen en het bos - Onderscheid en samenhang tussen richtlijnen, protocollen en zorgprogramma's
Franx G, Eland A, Verburg H - MGV 2000;57:1036-1050
Transparent service delivery in the mental health sector - About the forest and the trees - Distinctions and connections between guidelines, protocols and care programmes
This article clarifies the meaning of several concepts currently encountered by many professionals and clients in the mental health care sector.
The most important of these are guideline, protocol and care programme.
All serve as instruments of quality care, as valuable resources in achieving the best possible situation or treatment.
Each of these concepts and the relationships between them, are discussed here in detail and compared to related concepts such as evidence-based medicine, stepped care and disease management.
More research is needed on the strengths, weaknesses and effects of such quality instruments as applied in daily practice.
Cfr. : http://www.trimbos.nl/default21038.html

Uitdagingen van het Chronische-vermoeidheidssyndroom (Challenges of the chronic fatigue syndrome)
Van Houdenhove B - Tijdschr Psychiatr 2000;42:791-2
Cfr. : http://www.hiw.kuleuven.ac.be/ned/lessen/cursumateriaal/0203/vanhoudenhove.pdf

Uitgeteld - Cijfers omtrent de gezondheidsbeleving, sociale situaties en hulpbehoefte van donateurs van de Myalgische Encephalomyelitis Stichting in de
regio Amsterdam - Een inventarisatie van de wenselijkheid van een hulpnetwerk voor ME-patienten
Dr. Gerda de Bruijn - de Bruijn Amsterdam, 1994
Cfr. : http://www.me-cvs.nl/index.php?pageid=6320&printlink=true&highlight=gezondheidsbeleving

Uitkomsten marktonderzoek omgang met psychische problemen op het werk
Hoffius & Hento, 2004
Onderzoek onder 585 werknemers met psychische problemen en 691 leidinggevenden geeft aan dat werknemers problemen vaker aan het werk wijten en dat eenderde van de werknemers problemen niet op het werk kan bespreken.
Cfr. : http://www.psynip.nl/upload2/projecten/publicaties_onderzoekhoffiushento.pdf

Van consensus naar CBO-richtlijn
Everdingen JJE - Ned Tijdschr Geneesk 1999;143(42):2086-9
Cfr. : http://www.cbo.nl/product/richtlijnen/folder20021023121843/art_mc_07.pdf

Van richtlijn naar routine - Het strategisch implementeren van NVAB-richtlijnen
Hoenen J, de Buisonjé C - Bureau Richtlijnen NVAB, Amsterdam 2003
Cfr. : http://nvab.artsennet.nl/Artikel/Van-richtlijn-naar-routine-implementatie-NVABrichtlijnen.htm

Verduidelijking van de relatie tussen chronische vermoeidheid en stoornissen in de eerste lijn
Wiersma J - Ned Tijdschr Geneeskd 1998; 482
Cfr. : http://www.me-cvs.nl/index.php?highlight=wetenschapswinkel&pageid=6388&printlink=true

Verkorte vermoeidheidsvragenlijst' - Een praktisch hulpmiddel bij het scoren van vermoeidheid ('Abbreviated fatigue questionnaire': a practical tool in the classification of fatigue)
Alberts M, Smets EM, Vercoulen JH et al. - Ned Tijdschr Geneeskd 1997;141:1526-30
Cfr. :
- http://cat.inist.fr/?aModele=afficheN&cpsidt=10581144
- http://dare.uva.nl/document/23923
- http://repository.ubn.ru.nl/handle/2066/25198

Vermoeider dan ooit
Bensing JM, van Lindert H - MC 2003; 58
Het artikel 'Vermoeider dan ooit' (MC 14/2003: 551) van Bensing en Van Lindert toont een discrepantie tussen de beschrijving in de tekst en de conclusies.
In de tekst wordt de aandacht vooral gevestigd op het verschil tussen mannen en vrouwen en worden mogelijke psychologische en sociologische verklaringen naar voren gebracht.
Daardoor dreigt de opsomming van maatschappelijke gegevens en interpretaties, die de auteurs óók naar voren brengen, minder aandacht te krijgen.
Zij schrijven : 'Veel meer mensen dan vijftien jaar geleden hebben last van moeheid; dat geldt voor mannen en vrouwen van alle leeftijden en opleidingsniveaus. (...) Het ligt voor de hand dat er een relatie is met arbeidsverzuim en arbeidsongeschiktheid (...). Onze samenleving is al enige decennia in een steeds hogere versnelling geraakt; alles moet voortdurend harder, sneller, beter; de samenleving stelt steeds hogere eisen; (...) het ideaalbeeld dat de samenleving heeft gecreëerd. Moeheid is wel degelijk een symptoom van een zwaar leven en kan niet alleen worden toegeschreven aan interpersoonlijke, 'psychische' problematiek'.
De conclusie van de auteurs is dat de toename van moeheid een probleem is dat prioriteit verdient in de zorgverlening en in het wetenschappelijk onderzoek.
Dit zijn op individuen gerichte, curatieve activiteiten.
Aarzelend vragen de auteurs ten slotte of 'wellicht ook het maatschappelijk debat over de kwaliteit van onze samenleving' prioriteit verdient.
Dat is nu juist waar het in de eerste plaats om zou moeten gaan : níet om behandeling van vermoeide individuen (dat moet óók, hoewel het lijkt op dweilen met de kraan open), maar om een maatschappelijk debat over de mogelijkheden tot preventie van dit probleem.
Een public-healthprobleem vraagt om een maatschappelijk debat.
De auteurs hebben zonder het zo te noemen een public-healthprobleem beschreven.
Alleen in een maatschappelijk debat kan een oplossing worden gezocht voor de preventie van moeheid, ziekteverzuim en arbeidsongeschiktheid.
Cfr. : http://www.me-cvs.nl/index.php?pageid=2469&printlink=true&highlight=vermoeider

Vermoeidheid - Een chronisch probleem
Bensing J., Hulsman R., Schreurs K - Medisch Contact, nr 4, jaargang 51, 26 januari 1996, pag 123-124

Voorlichting over gezonde voeding op de bedrijfsvloer werkt - Durf te kiezen, eet gezond
Kroodsma A, Hekman M, Kuppens R - Voeding nu; 2000; 5: 29-31
Een gezondheidsgericht beleid met behulp van bedrijfsvoedingsactiviteiten.
Dit programma "durf te kiezen, eet gezond" omvat 4 modules.
Het is afkomstig van het Voedingscentrum en de Nederlandse Hartstichting.
Beide organisaties ondersteunen bedrijven bij het uitvoeren van activiteiten rondom goede voeding.
Cfr. :
- http://library.wur.nl/WebQuery/artik/lang/1213175

Voorwaarden voor succesvolle reïntegratie van hoger opgeleide vrouwen - Verslag van een expertmeeting.
J.W.J. van der Gulden, P. Verdonk, UMC St. Radboud Nijmegen, 2005
Hoogopgeleide vrouwen lopen het risico vast te lopen in hun werk doordat ze zichzelf hoge eisen opleggen, deels uit ambitie, deels uit onzekerheid.
De werkomgeving is niet geneigd hen daarin af te remmen.
Ook zijn de arbeidsomstandigheden van hoog opgeleide vrouwen op verschillende punten net iets ongunstiger dan van hoogopgeleide mannen.
Verder hebben hoog opgeleide vrouwen in het algemeen meer zorgtaken dan hoogopgeleide mannen.
Dit kan bijdragen aan overbelasting.
Het verslag geeft aanbevelingen hoe hier mee om te gaan.
Cfr. : http://www.psynip.nl/upload2/projecten/publicaties_vrouweninwao.pdf

Wat kan de bedrijfsarts doen bij psychische klachten ? - Psychische klachten en arbeid - Werk voor psychologen en bedrijfsartsen
Dr. Jac J.L. van der Klink - Netherlands School of Public & Occupational Health (NSPOH) - http://www.nspoh.nl/page.ocl?pageID=1&mode=&version=&MenuID=0 -, 18-05-2006
Cfr. :
- http://www.psynip.nl/upload2/projecten/vanderklink.pdf
- http://www.xs4all.nl/~nipnet/WVP/060228/folder.pdf

Werk
Wouter van Ginkel & Cees Wevers
Werk is voor veruit de meeste mensen belangrijk.
Daar staat tegenover dat betaald werk niet voor iedereen is weggelegd.
De hele WAO-discussie en de daarop volgende maatregelen hebben een nieuwe impuls gegeven aan de negatieve beeldvorming die al bestond over mensen met een uitkering.
De WAO-maatregelen hebben tot gevolg dat steeds meer mensen met een functiebeperking zich een plek op de arbeidsmarkt moeten veroveren.
Bij het gevecht om de beschikbare banen vallen de minst kansrijken echter het eerste af, terwijl ondernemers tegelijkertijd steeds hogere eisen stellen aan hun werknemers.
Ook is er op de arbeidsmarkt de laatste decennia veel veranderd.
Er is sprake van meer deeltijdwerk, korter werken, maar ook een hoger werktempo en toename van stress.
Onder invloed van deze veranderingen wordt het voor mensen met functiebeperkingen steeds moeilijker aan de voorwaarden van werkgevers te voldoen.
Uit onderzoek valt af te leiden dat ongeveer 36 procent van de beroepsbevolking een chronisch somatische en/of psychische aandoening heeft.
Er is sprake van een omvangrijke risicogroep die in toenemende mate naar de zijlijn dreigt af te glijden.
Redenen genoeg om in dit hoofdstuk nader in te gaan op de geschetste ontwikkelingen en op de mogelijkheden om de arbeidsmarktpositie van mensen met functiebeperkingen te verbeteren.
Cfr. : http://www.kantel.nl/Trots%20en%20treurnis/Blad02/B0205.htm#B2

Werk en psychische klachten - Richtlijn voor psychologen.
Werk en psychische klachten - Toelichting op de richtlijn voor psychologen.
Werk en psychische klachten - Praktijkvoorbeelden als illustratie van werken volgens de richtlijn
NIP/LVE, 2005
Cfr. :
- http://www.psynip.nl/lossepaginaframe.asp?id=123&topmenuid=4
- http://www.psynip.nl/lossepaginaframe.asp?id=123&topmenuid=4

Werk in uitvoering - Nieuwe verzekeringsgeneeskundige protocollen ter discussie
Ekkelboom, J. - Medisch contact, Vol. 61, 2006, nr. 17, pag. 699-701
In verband met de nieuwe Wet WIA stelt de Gezondheidsraad protocollen op voor verzekeringsartsen voor het vaststellen van arbeids(on)geschiktheid bij diverse aandoeningen.
Eind 2006 komen er ook 3B-richtlijnen ("beoordelen, behandelen, begeleiden") voor alle artsen.
Bij deze 3B-richtlijnen gaat het niet om het benoemen van de ziekteduur per aandoening, maar om het beschrijven van de factoren die van invloed zijn op duur en herstel van de ziekte en (mogelijke) arbeidsreïntegratie.
Eind 2005 werden door de Gezondheidsraad de eerste twee verzekeringsgeneeskundige protocollen (over aspecifieke lage rugpijn en hartinfarct) gepubliceerd, die nu worden geïmplementeerd.
De ontwikkeling van protocollen wordt toegejuicht, maar over de tijdsdruk waaronder dit gebeurt, bestaan twijfels.
Cfr. : http://cba.uwv.nl/cba/opencms/add-ons/adlib-document.jsp?priref=200002959&adlibDB=http://tno-arbeid.adlibsoft.com/activering_reintegratie/bin/wwwopac.exe?database=ChoiceFullCatalogue

Werk is gewoon nodig om mensen te laten herstellen
Dik Binnendijk spreekt met Prof. dr. Roland Blonk - TNO magazine juni 2006 - TNO Kwaliteit van Leven
Prof. dr. Roland Blonk : 'In ons land zijn twee- tot driehonderdduizend mensen langer dan een jaar werkloos. Zo'n zeshonderd commerciële re-integratiebedrijven proberen ze weer aan het werk te krijgen : een markt van één miljard euro. Gemeentelijke overheden hebben nu geen idee van wat ze aan re-integratie inkopen, want het effect van de uitgevoerde interventies is gewoon onbekend.'
Kort samengevat is dit een citaat uit de oratie 'Het lukt niet zonder werk' (cfr. : http://www.psynip.nl/upload2/projecten/publicaties_oratieblonk.pdf -) van prof. dr. Roland Blonk, die hij eind maart heeft gehouden bij de aanvaarding van zijn hoogleraarschap aan de Universiteit Utrecht.
Hij pleit ervoor om meer onderzoek te gaan doen naar het effect van die interventies, dus voor wie, wat, wanneer het beste werkt.
Eén dag in de week is hij bijzonder hoogleraar 'Arbeidsparticipatie en psychische klachten, in het bijzonder activering en re-integratie'; de andere vier dagen is Blonk teamleider 'Activering' bij TNO Kwaliteit van Leven in Hoofddorp.
Na zijn oratie nam hij twee dagen vrij.
Er stond nog een lezing 'onder professoren' op het programma en daardoor was de tijd een beetje te kort om de zee op te gaan met zijn zeilschip 'Ti Amora'.
Een foto van het tien meter lange, wit-blauwe schip hangt achter zijn bureau aan de muur.
Ti Amora ?
'Het is een soort verbastering van Italiaans, Spaans en Portugees en betekent : "Jij bent mijn lief" of zo iets. Ik heb dit schip nu ruim vier jaar, maar ik vaar al sinds 1991. Afgelopen jaar ben ik solo non stop in drie en halve dag naar Noorwegen gevaren. Heerlijk !'
Wat trekt je in zeilen ?
'Hoewel ik graag mensen om me heen heb, vind ik ook solo zeilen machtig. Het is zo mystiek, de stilte, de zee... als je ergens kunt mijmeren dan is het wel aan boord op het water. Je kunt echt doordenken, je gedachten afmaken.'
Ben je van plan om een reis om de wereld te gaan maken ?
'Ja, de Atlantische Oceaan over en misschien wel verder. Het gaat stapsgewijs. Je kunt wel dromen over Kaap Hoorn maar als je niet verder ben geweest dan Terschelling dan is het toch wel een beetje lastig.'
Je droomt graag ?
'Ik zeg altijd tegen mijn kinderen : "Droom je dromen, want als je niet droomt dan maak je ze zeker niet waar." Ik ben tevreden met wat ik heb, maar ik droom verder en dat zorgt voor de ambitie om door te gaan.'
Wilde je altijd al psycholoog worden ?
'Eh, nee... ik ben pas in 1984 psychologie gaan studeren... Ik aarzel... ik heb nogal een bewogen leven achter de rug..., maar dat leven is wel direct en indirect van belang geweest voor wat ik nu doe... Ik heb na het atheneum twee jaar natuurkunde en nog een jaar filosofie gedaan, maar in 1980 ging het niet meer. In zeiltermen zou je kunnen zeggen dat ik letterlijk aan de grond was gelopen. Het heeft een aantal jaren geduurd om weer meer richting en structuur in mijn leven te krijgen. Tegelijkertijd is die periode enorm belangrijk geweest. Ook ben ik toen lange tijd lid geweest van een evangelische kerk. Hoewel ik nu niet meer kerkelijk ben, heeft dat evangelische veel betekend voor mijn persoonlijke vorming. Dat vind je nog steeds terug in hoe ik nu denk, leef en omga met mensen en hoe ik leiding wil geven: de persoon staat centraal. Bovendien weet ik uit eigen ervaring wat het is om aan de grond te zitten, werkloos te zijn met af en toe een baantje.'
En wat deed je na die periode ?
'Ik kwam terecht in de Noordoostpolder. Er was ook daar nauwelijks werk. In 1982 ben ik getrouwd met mijn (sinds kort ex-) vrouw Elvira Bandt; we zijn gelukkig nog wel goed met elkaar. Ik moest mijn vervangende dienstplicht nog doen bij de afdeling Personeelszaken in Lelystad. Eindelijk werk ! Maar vlak voordat ik zou beginnen, werd ik ziek : ik bleek de ziekte van Besnier-Boeck te hebben, de auto-immuunziekte die ook oud-PvdA-voorzitter Felix Rottenberg heeft. Ik vertelde mijn verhaal aan mijn bedrijfsarts en die raadde me aan om te gaan studeren, "anders wordt het niets met u, meneer Blonk." Dat zetje had ik nodig. Ik ben op de Universiteit van Amsterdam 's avonds psychologie gaan studeren. Het is me gelukt om met veel prednison in mijn lijf mijn propedeuse in één jaar te doen; er stond twee jaar voor. Zo kon ik na mijn vervangende dienstplicht studiefinanciering krijgen en dagstudent worden. In 1990 studeerde ik af.'
Je kreeg toen een aio-plaats op de Universiteit van Amsterdam.
'Ik was blij, want als psycholoog kwam je moeilijk aan het werk. Mijn promotieonderzoek was een evaluatie van sociale vaardigwerkheidstrainingen bij kinderen, die bij RIAGG's werd uitgevoerd. Klinische kinderpsychologie dus. Het versterken van de self efficacy of competentiebeleving is daarin belangrijk : de verwachting dat je een bepaald gedrag succesvol kunt uitvoeren.'
Je bent alleen theoretisch bezig geweest ?
'Nee, om geld voor mijn gezin te verdienen, heb ik voor een psychiater in Waddinxveen ruim twee jaar een dag in de week therapie gegeven. In die ene dag verdiende ik net zoveel als mijn aio-salaris in de ander vier dagen. Per dag zag ik elf cliënten en daarna deed ik nog een groepstherapie. Ik was er ook redelijk goed in, maar al snel merkte ik dat ik nooit een volledige baan als therapeut zou willen hebben.'
Wat ging je na jouw promotie doen ?
'Mijn vrouw en drie kinderen hadden nu zo'n tien jaar op een houtje moeten bijten, terwijl ik, Roland, bezig was mijn kennis te vermeerderden. Dus ik wilde geld verdienen. Dat is gelukt. In september 1996 kreeg ik een postdoc baan voor vier jaar bij het Coronel Instituut voor bedrijfsgeneeskunde, een onderdeel van het AMC in Amsterdam. Het onderzoek was gericht op diagnostiek, behandeling en begeleiding van mensen met langdurige psychische vermoeidheid, dus zeg maar overspannenheid of burnout. Het was een deelgebied van het NWO-prioriteitenprogramma "Psychische Vermoeidheid in de Arbeidssituatie". Ik heb allerlei onderzoeksvoorstellen geschreven, die – tot mijn stomme verbazing – allemaal gehonoreerd zijn en waar ik ook cofinanciering voor vond. Ik denk dat ik in twee jaar tijd in totaal zo'n miljoen gulden heb binnengehaald. Hoewel altijd in teamverband dingen worden gerealiseerd, heb ik in feite een eigen onderzoekslijn opgebouwd. Ik deed een aantal onderzoeken zelf en ik werd copromotor bij "mijn" aio's. Via-via kwam ik in contact met TNO en dat leidde ertoe dat ik in augustus 1999 ben overgestapt naar TNO. Ik had er wel bij bedongen, dat ik de aio's nog mocht begeleiden. En zo ontstond een mooie brug tussen de toepassingsgerichtheid van TNO en de academische wereld.'

Lees verder : Deel XVIII


25-11-2009 om 20:59 geschreven door Jules
0 1 2 3 4 5 - Gemiddelde waardering: 0/5 - (0 Stemmen)
Tags:arbeidsongeschiktbeidsbeoordeling, arbeidsongeschiktheid, bedrijfsarts, begeleiden, behandelen, beoordelen, chronische vermoeidheidssyndroom, fibromyalgie, ME/CVS, psychosomatisch, reïntegratie, verzekeringsarts, werk, werkhervatting, ziekteverzuim



Snel weer aan het werk - Bedrijfsartsen op bres voor arbeidsongeschikten - Deel XVIII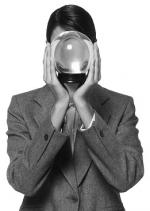 Snel weer aan het werk

Bedrijfsartsen op bres voor arbeidsongeschikten

Deel XVIII

Die band is alleen maar versterkt nu jij hoogleraar bent geworden.
'Ja, zeker, maar die band kan nóg steviger. Het werk in Hoofddorp en in Utrecht loopt erg in elkaar over. Al mijn projecten zijn gericht op de professionalisering van diegenen die in de re-integratiemarkt werkzaam zijn, zodat de effectiviteit en de efficiency van de interventies vergroot worden. Vaak wordt gezegd dat je de motivatie van iemand moet versterken. Ik geloof daar niet in, want motivatie is altijd achteraf geredeneerd en context-afhankelijk. Je kunt beter aangrijpen op het "zoeken naar werk"-gedrag van mensen en onderzoeken welke factoren dat zoekgedrag beïnvloeden en versterken. In de begintijd bij TNO kwam ik in contact met de Vrije Universiteit in Amsterdam : een aio deed onderzoek onder uitzendkrachten en mensen die kortdurend werkloos waren. We hebben toen het onderzoek kunnen uitbreiden met langdurig werklozen. Op die manier had ik mijn eerste onderzoek voor TNO gekoppeld aan de academische wereld. Uit de literatuur bleek dat er nog maar heel weinig bekend was over het effect van interventies. Alleen het Amerikaanse JOBS-programma was voor ons interessant. Hierin was onderzoek gedaan naar speciaal ontwikkelde interventies voor kortdurend werklozen om eventueel een depressie tegen te gaan, als ze niet snel aan de slag zouden komen. In Finland hadden ze dit programma aangepast voor mensen die een jaar werkloos waren en met succes. Ik dacht : als het nu werkt voor kort- en langdurig werklozen, waarom zou het dan ook niet bij andere groepen werken ? En zo is bij TNO een interventieonderzoekslijn ontstaan rond de problematiek van werkloosheid, vroegtijdige schoolverlaters, bijstandsvrouwen en allochtone vrouwen. Daarnaast hebben we nog de onderzoekslijn "psychische klachten en werk". Wat voor effect hebben op werk gerichte interventies bij werknemers met psychische klachten ? Om daar zicht op te krijgen, hebben we via verzekeraar Interpolis een gecontroleerd onderzoek kunnen doen bij zelfstandigen. Zij bleken veel sneller te herstellen als je al vroeg in de behandeling werkelementen integreerde. Herstel lukt niet zonder werk. In feite is de aanpak van psychologen achterhaald die eerst aan iemand willen sleutelen voordat hij of zij weer terug mag naar het werk.'
Wat wil je nog bereiken ?
'Ik wil nog steviger het TNO-onderzoek aan de academische wereld koppelen, zodat we het effect van interventies kunnen vergroten, dus voor wie, wat, wanneer het beste werkt. Op deze manier wordt toegepast onderzoek nog meer geborgd met kwaliteit.'
Waar ben je bang voor ?
'Dat de marktwerking in onze maatschappij te ver doorslaat, ook in de re-integratiemarkt. Het wordt gebruikt als mechanisme voor een betere dienstverlening en kwaliteit. Op zich ben ik niet tegen dat concept, maar je kunt niet alles op dezelfde manier behandelen. Bij de zorg, energievoorziening, openbaar vervoer en huisvesting liggen de problemen op de loer. Je krijgt te maken met een individualisering, waar uiteindelijk de zwakkeren in onze maatschappij de dupe van zullen worden.'
Als je dit beroep niet had gehad wat zou je dan zijn geworden ?
'Een moeilijke vraag – ik vind mijn vak namelijk zo leuk... Maar anders... ach, dat kun je wel raden : zeezeiler ! En als ik niet genoeg sponsors zou kunnen vinden, dan zou ik – om aan geld te komen – iets gaan doen in de psychiatrie.'
Cfr. : http://www.tno.nl/images/shared/overtno/magazine/kvl_2_2006_12_14.pdf
Werk maken van participatie (een oratie)
Spreker : prof.dr. J.J.L. van der Klink, hoogleraar Sociale geneeskunde, in het bijzonder arbeid en gezondheid, Faculteit Medische wetenschappen, RUG, 09-10-2007
Plaats : Aula Academiegebouw, Broerstraat 5, Groningen
Korte inhoud : 'We schakelen in Nederland, wat betreft de sociale zekerheid, over van een compensatiemodel naar een participatiemodel.
Dat is uit gezondheidkundig oogpunt goed omdat het beter is mensen in de maatschappij en bij werk betrokken te houden dan ze, hoewel gecompenseerd, aan de zijlijn te zetten.
We beschikken echter nog onvoldoende over het instrumentarium om werknemers met gezondheidsproblemen en hun werksituatie in het participatiemodel te begeleiden.
Daardoor dreigt dat dit model maar gedeeltelijk wordt gerealiseerd: mensen verliezen wel de compensatie maar krijgen geen reële kans op participatie.
Dit kan het solidariteitsprincipe in ons stelsel ondermijnen.
Het ontbreken van instrumentarium - zowel met betrekking tot diagnostiek als tot interventies - is ook zorgwekkend omdat de arbeidsmarkt in toenemende mate geconfronteerd zal worden met mensen met een gezondheidskundig probleem.
Aan de ene kant zijn dit mensen met een werkgerelateerd gezondheidsprobleem, die in het oude stelsel aan de criteria voor de WAO hadden voldaan, maar nu niet voor een (volledige) uitkering in aanmerking komen in het kader van de WGA/IVA.
Aan de andere kant betreft het ouderen die vanwege maatregelen in de pensioenen en het afschaffen van regelingen voor vervroegd uittreden, langer door moeten werken.
Hoewel de levensverwachting spectaculair is gestegen in de afgelopen decennia, is de gezonde levensverwachting dat veel minder.
Er is zowel behoefte aan instrumenten om functioneren en participatie in kaart te brengen, als aan instrumenten om groepen en individuen te identificeren die 'at risk' zijn in een participatiemodel.
Ook moeten interventies ontwikkeld worden waarmee mensen kunnen worden ondersteund om hun functioneren te optimaliseren.'
Meer info : de tekst van de rede is onder embargo verkrijgbaar bij de afdeling Communicatie – Tel. : 050 363 4444 – E-mail : communicatie@rug.nl -.
Cfr. : - http://www.rug.nl/Corporate/nieuws/archief/archief2007/nieuwsbrief/nieuwsbrief32_07/32_a02
- http://www.psynip.nl/upload2/projecten/publicaties_vanderklink2007.pdf

Werk, uitval en reïntegratie bij patiënten met ME/CVS
B.M. Blatter, R. van den Berg, D.J. van Putten, TNO Kwaliteit van Leven in Hoofddorp - Correspondentieadres : Dr. Birgitte M. Blatter, TNO Kwaliteit van Leven, Postbus 718, 2130 AS Hoofddorp : b.blatter@arbeid.tno.nl
Cfr. www.jules.be dd. 08-10-2005

Werkaanpassingen van belang voor spoedige re-integratie
Irene Houtman et al., 2005
Uit onderzoek blijkt dat de mate waarin depressieve klachten aanhouden, naast werkaanpassingen, een belangrijke voorspeller is van terugkeer naar werk.
Het onderzoek is gehouden onder ongeveer vijfhonderd Nederlandse werknemers.
Cfr. : http://www.psynip.nl/upload2/projecten/publicaties_houtman.pdf

Werken aan balans - Remedies tegen burn-out
Raad voor Maatschappelijke Ontwikkeling - Den Haag: RMO;2002:22
Cfr. : http://www.minvws.nl/kamerstukken/zzoude_directies/dsb/aanbieden_advies_werken_aan_
balans.asp

Werken met astma
Kremer AM. Wevcrs CWJ – Amsterdam : NIA TNO, 1998
Cfr. : http://www.ohcbv.nl/hulppagina/documenten/rl_astma.pdf

Werken met een neuromusculaire aandoening
Andries F, Wevers CWJ - TNO-pg/ NIA. Nederlands Instituut voor arbeidsomstandigheden, Amsterdam, 1996
Cfr. : http://www.kantel.nl/Trots%20en%20treurnis/Blad02/B0205.htm#B2

Werken met multiple sclerose
Kremcr AM. Wevers CWJ, Andries F - Amsterdam: NIA TNO, 1997

Werkhervatting na arbeidsongeschiktheid - Onderzoek naar de kans op werkhervatting na een half jaar na het einde van het ziektewetjaar en naar de kans van hervatters om aan het werk te komen bij de oude of een nieuwe werkgever
Nijboer ID, Grundemann RWM, Andries F - Den Haag : WGA, 1993
Cfr. : http://www.sociosite.net/labor/WL_Lit.html

Wetenschap in bedrijf - Effectief faciliteren van werkprivé integratie binnen organisaties - Bijeenkomst NIP-sectie Arbeid & Gezondheid - Theorie en praktijk van Arbeid en Gezondheid
Cobi Wattez, Instituut Werk en Stress, 7 december 2007
Hoe kunnen tweeverdieners met kinderen de balans tussen werk en privé goed houden ?
En zodanig dat er ook een evenredige verdeling is in zorgtaken ?
Met behulp van subsidie van het ESF coördineerde het Instituut Werk en Stress twee projecten over dit onderwerp : 'Samen betaald werken' en 'Smart managen van 7 tot 7'.
U vindt de resultaten en aanbevelingen van deze projecten in de presentatie.
Cfr. : http://www.psynip.nl/lossepaginaframe.asp?id=123&topmenuid=4

Wie helpt mij nu ik te moe ben ?
De sociale situatie, gezondheidsbeleving en zorgbehoefte van donateurs van de ME-Stichting in de provincies Overijssel, Flevoland en Zeeland
Onderzoek in opdracht van de ME-Stichting
F.H.M. Geurts (begeleiding : Drs. M.J,W.M. Heijmans) - Utrecht, november 1996 - Begeleidende vakgroep : Klinische Psychologie & Gezondheidspsychologie - Rapportnummer : I.S.B.N. 90-72530-82-9 - Contactpersoon klantorganisatie : Mw. dr. G. de BruiJn - Bemiddelaar wetenschapswinkel : Mw. drs. M.M. Splinter
Inhoudsopgave
Voorwoord
Inleiding
1. - Achtergrond en doel van het onderzoek
1.1 Leven met Myalgische Encephalomyelitis
1.1.1 Criteria voor het vermoeidheid-syndroom
1.2 Achtergrond en doel onderzoek
1.2.1 Achtergrond
1.2.2 Doel van het onderzoek
2. - Opzet van het onderzoek
2.1 Inleiding
2.2 De steekproefselectie
2.2.1 De werving van deelnemers
2.3 Het meetinstrument
2.3.1 Het maken van de vragenlijst
2.4 Analyse en verantwoording
3. - De onderzoeksgroep
3.1 Inleiding
3.2 De reacties
3.2.1 Respons en non-respons
3.2.2 Karakteristieken deelnemers
3.2.3 Zij die weigerden
3.2.4 Reacties vanjongeren
3.3. Afbakening onderzoeksgroep
3.3.1 De zelfdiagnose
3.3.2 CVS-criteria
3.3.3 Samenvatting
3.4 Demografische kenmerken deelnemers
3.5 Medische achtergronden deelnemers
3.5.1 Klachten
3.5.2 Verloop van de ziekte
3.5.3 De diagnosestelling
4. - De betekenis van ME voor het dagelijks leven
4.1 Inleiding
4.2 Gevolgen voor het dagelijks leven
4.2.1 Deelname aan het arbeidsproces
4.2.2 Vriendenkring
4.2.3 Levenspartner
4.2.4 ME en kindenuens
4.2.5 Inkomenspositie
4.2.6 Fysieke en sociale beperkingen
4.3 Betekenis van ziek zijn voor de patiënt zelf
4.3.1 Gezondheidrbeleving
4.3.2 Algemene gezondheidrevaluatie
4.3.3 Ervaren controle over het ziekteverloop
5. - Zorgbehoefte
5.1 Inleiding
5.2 Behoefte aan hulp en steun van een 'buddy'?
5.2.1 De 'buddy'-wens voor aanvullende zorg
5.2.2 Gewenst type zorg van een buddy
5.2.3 Zorgbehoefte van de totale groep
5.2.4 Zorgbehoefte in relatie tot een buddy-wenr
5.3 Hulp en steun door mantelzorgers
5.4 Instanties als hulpbron
5.4.1 Thuiszorg of gezinsverzorging
5.4.2 Vrijwilligersorganisaties
5.4.3 Steun vanuit levensbeschouwelijke groeperingen
5.4.4 ME-praatgroepen
5.5 Een buddy-netwerk voor de provincie?
5.5.1 Hoe vaak wenst men een 'buddy' ?
5.5.2 Wat kan een buddy doen?
5.5.3 Deelname aan een buddy-netwerk
6. - Samenvatting, eindconclusie en aanbevelingen
6.1 Inleiding
6.2 Hoofdpunten samengevat
6.3 Eindconclusie en aanbevelingen
Bijlagen
1 Uitnodiging onderzoek aan donateurs
2 Uitnodiging M.E.-Stichting aan donateurs
3 Uitnodiging Wetenschapswinkel aan donateurs
4 De enquete-lijst
5 'Gele' formulier voor reacties van jongeren
6 Criteria CVS-groep en niet-CVS-groep
7 Tabellen
Verklarende woordenlijst
Geraadpleegde literatuur
Voorwoord
'Wie helpt mij nu ik te moe ben ?' kwam tot stand op initiatief van de landelijke vereniging van patienten die lijden aan Myalgische Encephalomyelitis : de ME-Stichting.
Deze stichting werd in 1987 opgericht en is een organisatie van en voor ME-patienten en geinteresseerden.
Zij heeft als hoofddoel de bestrijding van de ziekte Myalgische Encephalomyelitis door onder andere meer bekendheid te geven aan het bestaan van ME en door het stimuleren van wetenschappelijk onderzoek op het gebied van ME.
Dit rapport is in de eerste plaats bedoeld als een inventanisatie van de behoefte aan hulp bij ME-patienten in een niet-verstedelijkt gebied.
Daarnaast geeft het rapport inzicht in de persoonlijke beleving van donateurs met de ziekte Myalgische Encephalomyelitis en in de reacties die de ziekte bij de directe sociale omgeving van de patient oproept.
Centraal staat de vraag op welke wijze en in wellce mate de patienten hulp en steun uit hun omgeving krijgen en of zij behoefte hebben aan aanvullende zorg door een buddy.
De aanvraag voor dit onderzoek werd ingediend door de ME-Stichting, vertegenwoordigd door dr. Gerda de Bruijn.
De Bruijn verrichtte in november 1993 reeds een onderzoek onder ME-patienten in Amsterdam en omstreken. Kort na het uitkomen van haar bevindingen in het rapport 'Uitgeteld' – cfr. : http://www.steungroep.nl/archief/onderzoek/werkenuitval.pdf - heeft de ME-Stichting tot een vervolgonderzoek besloten.
Dit – huidige - vervolgonderzoek werd onder verantwoordelijkheid van de Wetenschapswinkel Sociale Wetenschappen te Utrecht uitgevoerd en werd financieel ondersteund door de ME-Stichting.
Dit onderzoeksverslag vormt de afsluiting van het afstudeerproject van de onderzoeker aan de faculteit Algemene Sociale Wetenschappen binnen het trace Gezondheidsstudies.
Drs. Monique Heijmans, verbonden aan de vakgroep 'Klinische Psychologie & Gezondheidspsychologie' en zelf bezig met een promotieonderzoek naar de gezondheidsbeleving bij chronische zieken, zorgde voor de begeleiding tijdens de duur van het onderzoek.
Een speciaal woord van dank gaat eerst en vooral uit naar alle respondenten die zo enthousiast hieraan hebben meegewerkt.
Verder wil ik dank zeggen aan Monique Heijmans, Gerda de Bruijn, en mijn echtgenoot Wim Bouman, die allen mij met raad en daad hebben biljgestaan. Gelderse Papiergroep te Apeldoorn zorgde voor het papier en de druk van 300 enquetes.
De Wetenschapswinkel coordineerde de druk en de verspreiding van het rapport.
Nanny Geurts, onderzoeker & Monique Heijmans, begeleider – november 1996.
Inleiding
Dit onderzoek werd gestart in oktober 1995.
Doel was na te gaan of er onder donateurs van de ME-Stichting in de provincie behoefte bestond aan zorg door een eventueel op te richten vrijwilligersnetwerk.
ME of Myalgische Encephalomyelitis wordt ook wel 'Chronische Vermoeidheid-Syndroom' (CVS) genoemd.
Momenteel lijden naar schatting 17.500 mensen in Nederland aan deze ziekte, dat is meer dan 1 op de 1000 inwoners (Steungroep, 1995) (dit gegeven is gebaseerd op onderzoek van het Academisch Ziekenhuis Nijmegen en bekend gemaakt door professor J.W.M. van der Meer in januari 1995).
In principe kan iedereen deze ziekte krijgen, mannen en vrouwen, ouderen en jongeren.
De doelstelling van dit onderzoek was om na te gaan of ME-patienten zichzelf voldoende zorg en steun kunnen geven en in welke mate men steun krijgt van de sociale omgeving.
Daarnaast wilden we weten of er bij ME-patienten behoefte bestond aan (aanvullende) praktische zorg en emotionele steun.
Als dit zo was zou gedacht kunnen worden aan de oprichting van een vrijwilligersnetwerk voor ME-patienten.
Het voorgaande werd reeds eerder onderzocht in Amsterdam en omstreken onder leiding van dr. G. de Bruijn.
De bevindingen van dit onderzoek zijn opgetekend in het rapport 'Uitgeteld'.
De belangrijkste conclusie was dat er onder donateurs in het verstedelijkt gebied duidelljk behoefte bestaat aan een vrijwilligersnetwerk.
Het was daarom wenselijk om een dergelijk onderzoek te herhalen buiten de Randstad, in provinciesteden en dorpen.
Als mocht blijken dat er ook m de provincie bij donateurs behoefte was aan aanvullende zorg, dan zou dit door middel van een op te richten 'buddy-netwerk' georganiseerd kunnen worden.
Omdat er naar aanleiding van de bevindingen van het Amsterdamse onderzoek besloten was tot dit vervolgonderzoek, worden in dit rapport, waar relevant, de resultaten vergeleken met die van Amsterdam.
Leeswijzer
Het rapport is als volgt opgebouwd.
Allereerst wordt in hoofdstuk 1 een algemene beschrijving gegeven van de ziekte ME.
Daarna volgt informatie over de achtergrond en de doelstellingen van het onderzoek.
Vervolgens worden in hoofdstuk 2 de methodologische verantwoording, opzet en procedure van het onderzoek besproken.
De hoofdstukken 3, 4 en 5 bieden een overzicht van de resultaten.
In hoofdstuk 6 zijn de hoofdpunten van het onderzoek nog eens samengevat en worden de resultaten vergeleken met het Amsterdamse onderzoek.
Tevens worden hierin enkele aanbevelingen gedaan.
Er zijn diverse bijlagen in het rapport opgenomen waarnaar in de tekst wordt verwezen.
.../...
6. - Samenvatting, eindconclusie en aanbevelingen
6.1 Inleiding
In het najaar van 1993 en het voorjaar van 1994 werd in Amsterdam een onderzoek uitgevoerd naar de gezondheidsbeleving, sociale situatie en hulpbehoefte van mensen die lijden aan Myalgische Encephalomyelitis.
Uit de resultaten van dit onderzoek kwam naar voren dat er bij ME patienten woonachtig in Amsterdam en omgeving, een duidelijke behoefte bestond aan praktische hulp en (in mindere mate) emotionele steun.
Besloten werd tot de oprichting van een vrijwilligersnetwerk dat in deze behaefte zou kunnen voorzien.
Het huidige onderzoek is een logisch vervolg op het onderzoek in Amsterdam.
Door de ME Stichting werd de wens geuit nogmaals een vergelijkbaar onderzoek uit te voeren maar dan in enkele minder verstedelijkte gebieden buiten de Randstad, zodat ingeschat zou kunnen worden of een landelijke uitbouw van een hulpnetwerk wenselijk is.
Daarbij zou, meer nog dan in het Amsterdamse onderzoek, aandacht besteed moeten worden aan de mogelijke sociale gevolgen van de ziekte ME voor de patient : in het bijzonder gevolgen met betrekking tot het sociaal geisoleerd raken, gevolgen voor de partnerrelatie en de kinderwens, de werksituatie en de financiele gevolgen, evenals de gevolgen voor de gezondheidsbeleving.
Om aan bovenstaande wensen te voldoen werd door ons in het najaar van 1995 een onderzoek uitgevoerd onder een a-selecte steekproef van ME-donateurs in de provincies Zeeland, Ovenlssel en Flevoland.
Onder 300 donateurs werd in november een enquete verspreid die door 76% van de mensen geretourneerd werd.
De hiernavolgende gegevens hebben betrekking op de 190 personen (63%) die een volledig ingevulde vragenlijst aan ons terug stuurden.
Deze respondenten zijn in 2 groepen ingedeeld, in een CVS-groep en in een niet-CVS groep (chronische vermoeidheid-syndroom).
Voor deze indeling werden de hoofdcriteria van Holmes (1988) toegepast om - voor zover met de onderzoeksgegevens mogelijk was - vast te stellen of er sprake was van CVS.
Bijna tweederde van de respondenten voldoet aan de CVS-criteria, ruim eenderde niet.
6.2 Hoofdpunten samengevat
Kenmerken van de onderzoeksgroep
De onderzoeksgroep bestaat uit 190 respondenten waarvan 27 mannen en 161 vrouwen, dus een man-vrouw verhouding van 1:6.
Uit Overijssel komen de meeste respondenten, daarna Zeeland en als derde Flevoland, een verhouding van respectievelijk 4:2:1.
Bijna tweederde van de respondenten uit Flevoland en de helft uit Overijssel woont in een grote plaats.
In Zeeland woont men overwegend in dorpen en kleine plaatsen.
Een groot aantal van de respondenten leeft met een partner.
Twee van de vijf respondenten hebben thuiswonende kinderen.
Ruim tien procent van de vrouwen kreeg in de afgelopen jaren tijdens de ziekteperiode nog een of meerdere kinderen.
Het merendeel van de respondenten is tussen de dertig en vijftig jaar.
Ook binnen deze leeftijdscategorie leeft driekwart met een partner (met of zonder kinderen).
Het opleidingsnivo van deze steekproef is hoger dan de doorsnee Nederlandse bevolking.
Sociale gevolgen van de ziekte ME
Het aantal respondenten bij wie ten gevolge van de ziekte veranderingen in de werksituatie zijn opgetreden is aanzienlijk.
Vóór de ziekte had 73% (n=138) betaald werk, maar ten tijde van het onderzoek hadden van deze respondenten 62% (n=85) geen betaalde baan meer.
Mannen hadden voor de ziekte iets vaker betaald werk dan vrouwen (81% vs. 71%).
Nu zijn er echter meer mannen zonder betaald werk dan vrouwen die vroeger werkten.
De helft van diegenen die vroeger een baan hadden is ten gevolge van de ziekte geheel of gedeeltelijk arbeidsongeschikt verklaard.
Het is opvallend (en met een significant verschil) dat meer mannen dan vrouwen arbeidsongeschikt werden verklaard, hoewel mannen zeggen minder gehandicapt te zijn.
De meesten van de ovenge patienten zijn minder gaan werken sinds de ziekte begon en 42% is geheel of gedeeltelijk werkeloos geworden.
Sinds 1993 is ruim eenderde van de respondenten herkeurd, waarvan ruim de helft volledig of gedeeltelijk arbeidsongeschikt is gebleven.
Twee op de vyf donateurs werden weer arbeidsgeschikt verklaard en hiertegen is meer dan de helft in procedure gegaan.
Meer mannen danvrouwen zijn bij de nieuwe normen voor herkeuring weer arbeidsgeschikt verklaard.
Behalve werk is er meer veranderd in het sociale leven van de respondenten ten gevolge van de ziekte ME.
Voor ongeveer de helft is het contact met de vriendenkring verbroken of zijn de contacten minder geworden.
Velen ervaren onbegrip bij vrienden.
Slechts enkele donateurs zijn ten gevolge van de ziekte gescheiden van hun partner.
De ziekte speelt blijkbaar nauwelijks een rol van betekenis bij het verbreken van partnerrelaties.
Dit is een opmerkelijk verschil met Amsterdam.
Bijna een op de vijf vrouwen - in de leeftijd van 20 tot 50 jaar - had nog een of meer kind(eren) gewild, maar besloot vanwege de gezondheidstoestand hier voorlopig of definitief van af te zien.
Ruim een op de tien heeft nog een of meer kinderen tijdens de ziekte gekregen.
Bij een kleine helft van de respondenten lukt het om de kosten die voortkomen uit het ziek zijn te financieren.
Meer dan de helft van de ME-patienten echter zag het inkomen aanzienlijk dalen.
Voor hen zijn de uitgaven welke men nodig acht voor de behandeling van de ziekte, met moeite of niet meer op te brengen.
Meer mannen dan vrouwen oordelen dat hun inkomen iets of veel is achteruit gegaan.
Bij alleenstaande of samenwonende vrouwen is er nauwelijks verschil in visie over het dalen van de inkomenspositie.
De behandeling van de ziekte ME vraagt van veel patienten aanzienlijke financiele aderlatingen en drukt behoorlijk op het budget.
Lichamelijke gevolgen van de ziekte ME
De CVS-groep heeft gemiddeld 8 jaar gezondheidsklachten.
Het moment dat men hinder begon te ondervinden in het dagelijks functioneren ligt op gemiddeld 6 jaar na aanvang van de ziekte.
Tweederde van de respondenten ondervindt reeds tussen 3 en 10 jaar hinder van de klachten in het dagelijkse leven.
Eenderde van de CVS-groep -en de helft van de niet-CVS groep- heeft een abrupte start gehad van de ziekte.
Bij driekwart van de patienten begon de ziekte ME tussen het 20e en het 45e levensjaar.
Maar we treffen in deze steekproef ook 11% patienten aan waar de ziekte reeds voor het 20e levensjaar begon.
Een kwart van de CVS-patienten zegt dat de klachten in grote lijnen verergerd zijn terwijl een kwart van de niet-CVS groep zegt dat er in grote lijnen verbetering is opgetreden, zonder dat de klachten verdwenen zijn.
ME heeft bij de respondenten een grillig en onvoorspelbaar verloop.
Bij driekwart van de respondenten is de diagnose ME gesteld, voor ongeveer een kwart door de huisarts en ruim eenderde door een specialist (of samen met een andere arts).
Opmerkelijk is dat bij vrouwen de diagnose beduidend vaker door een alternatieve genezer werd vastgesteld en bij mannen veel meer door reguliere artsen (onder 'alternatieve genezers' wordt hier bijvoorbeeld ook een 'therapeut', 'arts voor natuurgeneeswijze' of een 'orthomoleculair geneeskundige' verstaan).
Een kwart van de vrouwen heeft (nog) geen diagnose ME, bij mannen stelde men vaker de diagnose vast.
Het aantal diagnosestellingen voor deze ziekte mag in het algemeen hoog genoemd worden, maar gemiddeld duurde het 7.9 jaar voordat de diagnose werd gesteld.
Meer dan eenderde kreeg binnen drie jaar de bevestiging en nog eens ruim eenderde wachtte tussen 4 en 11 jaar op de diagnose.
Er is een verband tussen de tijd dat het geduurd heeft om de diagnose vast te stellen en de gezondheidsbeleving in het algemeen.
Respondenten die langer op een diagnose hebben moeten wachten rapporteren nu een beperkter fysiek en mentaal functioneren, minder vitaliteit, meer pijn en een slechtere algemene gezondheidsbeleving dan de respondenten bij wie de diagnose snel werd gesteld.
ME leidt tot een aanzienlijke daling van het activiteitennivo.
De CVS-groep vertoont op negen levensgebieden overal een lager restvermogen dan de totale groep.
Het meeste restvermogen is er voor 'gezelschap zijn, bijvoorbeeld gezellig met iemand praten', voor 'het verrichten van licht huishoudeijjk werk' en voor 'het onderhouden van contacten met vrienden of familie'.
Maar slechts een kwart heeft op dit moment meer dan 50% van de capaciteiten die men voor het begin van de ziekte had.
De respondenten ondervinden de meeste beperkingen bij 'betaald werk', 'grote klussen doen' zoals schilderen en tuinieren en bij 'zwaar huishoudelijk werk'.
De restcapaciteit is hiervoor 10% of nog lager van het nivo van capaciteit waar men vroeger toe in staat was.
Meer dan driekwart van de mensen die kinderen hebben ondervindt bij de 'verzorging van kinderen' veel beperkingen en functioneert op dit levensgebied op halve kracht of daaronder.
Ongeveer tweederde van de M.E.-patienten heeft de indruk een positieve invloed uit te kunnen oefenen op het verloop van het ziekteproces.
Met een grote verscheidenheid van aanpak en behandelingsvormen, waaronder diverse soorten dieten, voedingsvoorschriften en medicijnen de meeste keren worden genoemd, heeft men in meer of mindere mate het idee de intensiteit van de symptomen te kunnen beinvloeden.
Gezondheidsbeleving
Door middel van acht gezondheidsschalen onderzochten wij welke betekenis de fysieke beperkingen voor de respondenten hebben.
De respondenten ervaren duidelijk meer beperkingen dan gezonde mensen in het fysieke, sociale en mentale leven.
De grootste problemen worden veroorzaakt door lichamelijke klachten en niet door beperkingen op emotioneel gebied.
Bij 'rolbeperkingen door emotionele problemen' en 'mentale gezondheid' scoren zowel de CVS-groep als de totale groep relatief hoog, wat indicatief is voor weinig problemen op dit gebied.
Voor 'fysiek en sociaal functioneren', voor 'rolbeperkingen door fysieke en door emotionele problemen', voor 'vitaliteit', 'pijnbeleving' en 'algemene gezondheidsbeleving' zijn er significante verschillen aangetoond.
CVS-patienten ervaren hierbij meer problemen dan de niet-CVS patienten.
De gezondheidsbeoordeling is bij de mannen op zeven gezondheidsgebieden gemiddeld hoger dan bij de vrouwen, mannen zijn op deze gebieden minder beperkt.
ME-patienten beoordelen hun gezondheidstoestand in het algemeen als slecht.
Er is een verband tussen de duur van de klachten en de mate waarin men hinder ondervindt bij het dagelijks functioneren.
Hoe langer de klachten duren hoe groter de rolbeperkingen in sociale activiteiten zijn.
De respondenten voelen zich toenemend minder vitaal, functioneren psychisch minder en des te meer ervaart men rolbeperkingen ten gevolge van emotionele problemen.
Het grootste deel van de respondenten spreekt niet gemakkelijk over zijn/haar ziekte.
Twee van de vijf vinden het nogal moeilijk tot heel erg moeilijk om erover te praten.
Veel respondenten ervaren onbegrip bij anderen.
Meer dan de helft kan het moeilijk uitleggen, vaak omdat respondenten het verloop van hun ziekte zelf niet goed begrijpen.
ME-patienten geven zelfs de moed op om het alsmaar te moeten uitleggen.
Het merendeel van de respondenten voelt zich 'wel eens' of 'vaak' niet op zijn/haar gemak in een gezelschap.
Twee van de vijf willen liever niet in een gezelschap zijn.
De helft van de ME-patienten heeft wel eens het gevoel dat er op hem of haar neergekeken wordt.
Velen ervaren enigszins gevoelens van stigmatisering, wat kan leiden tot gevoelens van discriminatie bij respondenten.
Behoefte aan hulp en steun
Beschouwen we de zorgbehoeften van de totale groep (nog los gezien van de vraag of men wel of niet een buddy wil) dan hebben de meeste donateurs behoefte aan hulp bij het 'huis grondig schoonmaken', bij 'boodschappen doen' en bij 'groter werk in en om huis'.
En voor 'de dagelijkse afwas' en 'aandacht voor kinderen opbrengen' hebben de respondenten het hoogst gemiddeld aantal dagen per maand behoefte aan hulp.
De grootste behoefte betreft hulp bij die activiteiten wellie fysiek een grote inspanning vragen.
Van de mantelzorgers -waar ME-patienten indien gewenst op terug kunnen vallen ervaren respondenten de meeste ondersteuning van gezinsleden / huisgenoten (zowel praktisch als emotioneel), familieleden (praktische hulp) en vrienden (emotionele steun) zijn de belangrijkste tweede hulpbron voor respondenten.
De minste ondersteuning komt van buurtbewoners : slechts een kwart van de respondenten ondervindt hulp en steun van de buren.
Doch driekwart van de respondenten geeft aan geen hulp of steun te willen van buren of geencontact met hen te hebben.
Opvallend is dat de grotere provincieplaatsen (> 50.000 inwoners) zich in dit opzicht niet onderscheiden van Amsterdam.
Alleen in de dorpen (tot 5.000 inwoners) is het burencontact duidelijk beter.
Huisgenoten zijn weliswaar de belangrijkste hulpbron voor de ME-patienten, maar de huisgenoten zijn in de ogen van de patient ook vaker overbelast.
Ruim een kwart is overbelast bij de praktische hulpverlening, bij de emotionele ondersteuning is dat iets minder vaak.
De andere mantelzorgers worden volgens de respondenten aanzienlijk minder overbelast.
Patienten zonder partner krijgen duidelijk minder hulp en steun dan respondenten met een partner en huisgenoten.
Alleenstaanden ondervinden vooral steun van vrienden en vriendinnen.
Zowel op het platteland als in provinciesteden zijn gezinsleden en huisgenoten de grootste hulp en steun.
De dorpsbewoners zijn het meest tevreden over hun mantelzorgers en in de kleine plaatsen is er eveneens een goed functionerend mantelzorgnetwerk.
Maar er zijn ook respondenten met een partner (of andere huisgenoten) die zeggen dat zij toch onvoldoende steun van deze partner (of andere huisgenoten) ondervinden en bang zijn deze mantelzorgers te overbelasten.
Bijna een kwart van de respondenten heeft zich tot de professionele thuiszorg minderheid betreft (41%) en lager ligt dan in Amsterdam (63%), is dit toch een aanzienlijke groep.
De behoefte aan hulp en steun uit deze groep wordt zowel gevraagd door alleenstaanden alsook door samenwonenden.
Hierin verschillen beide onderzoeken eveneens (in Amsterdam is de meerderheid van de hulpvragenden alleenstaand).
Waarin beide onderzoeken wel overeenkomen is het feit dat de hulpwens bij vrouwen en bij alleenstaanden het hoogst is en dat bij deze respondenten (die mantelzorg krijgen) de mantelzorgondersteuning het laagst is.
Eén van de belangrijkste conclusies uit dit onderzoek is dat minder donateurs vaker per maand gebruik wensen te maken van een buddy vergeleken met Amsterdam.
Een reden daarvoor kan zijn dat er in de provincie meer respondenten zijn met slechts zeer weinig restcapaciteit.
Des te lager namelijk de restcapaciteit, des te hoger is de frequentie van de buddy-wens.
Door deze grotere vraag naar frequente buddy-hulp ontstaat het onverwachte effect dat het aantal gewenste contactdagen relatief reeds hoger uitkomt dan in het Amsterdamse onderzoek.
Samenvattend : Dankzij de zorg van een redelijk goed functionerend mantelzorgnetwerk al of niet aangevuld met hulp en steun van andere instanties, is er een kleinere doch nog aanzienlijke groep ME-patienten in deze steekproef overgebleven met een buddy-wens.
Deze groep heeft zeer weinig restcapaciteit en heeft mede daarom een intensievere behoefte aan zorg van een buddy.
Een buddy-netwerk zal voor deze groep een essentiele aanvulling van zorg kunnen betekenen.
Er is uit de gegevens gebleken dat de behoefte in de vorm van praktische hulp duidelijk meer de voorkeur heeft als de donateur met een partner en kind(eren) samenleeft of als men in een dorp of grote plaats woont of als de donateur in de provincie Overijssel of Flevoland woont.
De behoefte op het gebied van emotionele steun is beduidend meer als men alleenstaande ouder is of als de donateur uit een kleine plaats komt of als hij/zij woonachtig is in de provincie Zeeland.
Een hulpwens voor beide typen (zowel gericht op praktische hulp alswel op emotionele steun) komt vaker voor bij alleenwonende respondenten, op het platteland en ook in grote plaatsen en in de provincie Flevoland.
Grote provinciesteden zijn enigszins vergelijkbaar met de Amsterdamse situatie.
Indien een provincie een buddy-netwerk voor ME-donateurs wenst op te richten doen wij hieronder enkele aanbevelingen :
- Bij de onhvikkeling en planning van een buddy-netwerk dient men rekening te houden met het feit dat de zorgbehoefte vooral geconcentreerd is in de grotere plaatsen en bij enkele mensen die zeer afgelegen wonen.
- Provincies die een 'buddy'-vrijwilligersnetwerk gaan opnchten kunnen wellicht veel voorkennis en ervaring opdoen van het Amsterdamse buddy-project.
- Er kan vanuit dit onderzoek reeds een eerste inschatting gemaakt worden hoeveel potentiele vniwilligers schuilgaan onder de ME-donateurs zelf en hun kennissenkring.
- Binnen een buddy-netwerk lijkt het ons raadzaam rekening te houden met de eventuele voorkeur van de buddy zelf voor het willen doen van het type zorgverlening. Het is denkbaar dat er vrijwilligers zijn die meer voelen voor het verlenen van praktische hulp en evenzeer die meer zullen voelen voor het verlenen van emotionele steun. Een combinatie van beide hulpverleningsvormen in een persoon blijft natuurlijk eveneens denkbaar. Indien een vrijwilliger met een dergelijke voorkeur in die keuze kan worden ingezet, kan het de arbeidssatisfactie van de buddy en de kwaliteit van de zorgverlening ten goede komen,
Algemene aanbevelingen die wij naar aanleiding van de resultaten verder willen doen zijn :
- Van het aantal patienten dat aan ME-praatgroepbijeenkomsten deelneemt, ondervindt het merendeel steun daarvan. Echter heeft meer dan eentiende (n=25) die aan een ME-praatgroep wenst deel te nemen vervoersproblemen. Het zou wenselijk zijn centraal of regionaal en samen met de donateur te zoeken naar oplossingen voor dit vervoersprobleem.
- Er zijn aanwijzingen dat het steeds vaker voorkomt dat kinderen ME krijgen, en denkbaar is dat deze jongeren met een heel eigen problematiek geconfronteerd worden (contact met hun leeftijdsgenootjes gaan missen, sterk op hun ouders aangewezen raken in een periode waarin een gezond kind zich daar juist van losmaakt etc). In deze steekproef gaat het om een kleine populatie (ñ 1 op de 20 donateurs). Maar het verdient aanbeveling om meer in detail na te gaan wat de gevolgen zijn voor patienten die op jongere leeftijd (voor hun twintigste) door ME getroffen worden.
- Het huidige onderzoek is uitgevoerd toen de gevolgen van de privatisering van de Ziektewet (ZW) zich nog nauwelijks deden gelden en voor de (geplande) privatisering van de Wettelijke Arbeidsongeschiktheidswet (WAO). In dit onderzoek slaagt nog ñ eenderde van de respondenten erin betaald werk te verrichten, zij het meestal parttime en/of in aangepast werk. Denkbaar is dat deze situatie nu snel verslechteren zal. In een toekomstig onderzoek zou meer aandacht gegeven moeten worden aan de vraag hoeveel ME-patienten (en andere chronische zieken) in de komende jaren meer werkeloos zullen raken of geen ander werk meer kunnen vinden, terwijl zij nog wel in staat zijn (gedeeltelijk) te werken.
- Ongeveer 30% van de vrouwen jonger dan 50 jaar heeft nog een kinderwens ten tijde van de ziekte, meer dan de helft van hen beslist echter (voorlopig) geen kind te krijgen. Wij stellen ons de vraag of het mogelijk is op grond van onderzoek meer informatie te verzamelen die ME-patienten bij het nemen van een beslissing wel of geen kind te nemen enig houvast zou kunnen geven ?
- Het merendeel van de patienten heeft het gevoel met een eigen tactiek invloed te kunnen uitoefenen op het ziekteproces. Vooral dieten worden hierbij genoemd. Het verdient aanbeveling te onderzoeken in hoeverre in deze dieten gemeenschappelijke factoren aanwezig zijn zodat wellicht een groter aantal patienten hiervan baat zou kunnen hebben.
- Veel ME-patienten hebben jarenlang moeten wachten op een diagnosestelling. Het is gebleken dat hoe langer men op een diagnose heeft moeten wachten, men er vaak slechter aan toe is qua gezondheidsbeleving. Eveneens is een snelle diagnose van belang om formeel aanspraak te kunnen maken op vollksgezondheidsvoorzieningen. Belangrijk is te onderzoeken wat de redenen zijn van deze lange duur om mogelijkheden in het versnellen van diagnosestellingen te verbeteren.
.../...
Cfr. : http://www.me-cvs.nl/index.php?pageid=728&printlink=true&highlight=gezondheidsbeleving

Wijziging Regeling procesgang eerste ziektejaar
Minister van Sociale Zaken en Werkgelegenheid, AJ de Geus - Staatscourant 4 november 2004;213:19
Cfr. : http://www.vng.nl/Documenten/Extranet/Marz/CVA/Sociale%20zekerheid/Regeling_Procesgang_eerste_ziektejaar_en_Beleidsregels_UWV_beoordelings
kader_poortwachter.pdf

Lees verder : Deel XIX


25-11-2009 om 20:53 geschreven door Jules
0 1 2 3 4 5 - Gemiddelde waardering: 1/5 - (1 Stemmen)
Tags:arbeidsongeschiktbeidsbeoordeling, arbeidsongeschiktheid, bedrijfsarts, begeleiden, behandelen, beoordelen, chronische vermoeidheidssyndroom, fibromyalgie, ME/CVS, psychosomatisch, reïntegratie, verzekeringsarts, werk, werkhervatting, ziekteverzuim



Snel weer aan het werk - Bedrijfsartsen op bres voor arbeidsongeschikten - Deel XIX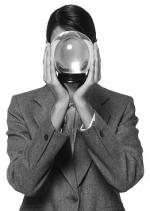 Snel weer aan het werk

Bedrijfsartsen op bres voor arbeidsongeschikten

Deel XIX

Working for a healthier tomorrow
Dame Carol Black, 2008
De minister van gezondheid (en tevens arts, reumatoloog) heeft onderzoek laten doen naar de relatie tussen gezondheid en werk.
Daaruit volgt dat goed werk de fysieke en mentale gezondheid bevordert en de productiviteit verhoogt.
Op basis van dit onderzoek pleit Black er voor dat we niet langer moeten vasthouden aan twee gangbare ideeën :
- dat mensen 100% fit moeten zijn om te kunnen werken
- dat werken doorgaans het herstel belemmerd.
De uitdaging ligt in het vormgeven van goed (gezond) werk.
Cfr. : http://www.workingforhealth.gov.uk/documents/working-for-a-healthier-tomorrow-tagged.pdf

Zoekstrategieën voor de internationale literatuur over moeilijk objectiveerbare aandoeningen - Handleiding voor bedrijfsartsen en andere ARBO-porfessionals
Opdrachtgever : Prof.dr. F.J.H.van Dijk, Coronel Instituut - Opdrachtnemer : Kwaliteitsbureau NVAB - Uitvoering : Drs. I. Varekamp, Coronel Instituut - Inhoudelijke begeleiding : Dr. C.T.J.Hulshof, NVAB - Projectleiding : Dr. C. van Vliet, directeur NVAB - Eindrapport, april 2005
Inhoud
1/ Samenvatting
2/ Inleiding
2.1. Arbeids- en bedrijfsgeneeskunde en evidence based medicine
2.2. Moeilijk objectiveerbare aandoeningen : fibromyalgie en chronische-vermoeidheidssyndroom
2.3. Doel en opzet van het rapport
3/ Methode
3.1. Het formuleren van praktijkvragen
3.2. Het samenstellen van referentiebestanden
3.3. Het ontwikkelen, testen en verbeteren van zoekstrategieën
3.4. Zoekadviezen voor de samenvattende literatuur en algemene literatuur
4/ Resultaten
4.1. De formulering van de praktijkvragen
4.2. Het samenstellen van de referentiebestanden voor fibromyalgie (FM) en chronisch vermoeidheidssyndroom (CFS)
4.3. De ontwikkeling en evaluatie van zoekstrategieën
4.3.1. Een zoekstrategie voor therapieën en moeilijk objectiveerbare aandoeningen
4.3.2. Een zoekstrategie voor arbeid en moeilijk objectiveerbare aandoeningen
4.4. Een zoekadvies voor de samenvattende literatuur over therapieën en arbeid
4.5. Een zoekadvies voor achtergrondvragen en algemene literatuur
5/Discussie en conclusies
6/Aanbevelingen
7/Literatuur
Bijlagen :
1/Meshterms (Pubmed) : definities en plaats in de boomstructuur
2/Een overzicht van de belangrijkste literatuur
Samenvatting
De arbeids- en bedrijfsgeneeskunde is gebaat bij een betere wetenschappelijke onder-bouwing.
Naast Nederlands wetenschappelijk onderzoek en richtlijnen is de internationale wetenschappelijke literatuur hiervoor onontbeerlijk.
Dit rapport biedt voor de groep moeilijk objectiveerbare aandoeningen, zoals fibromyalgie en chronische-vermoeidheidssyndroom, geëvalueerde zoekstrategieën en zoekadviezen.
Hiermee kan literatuur die antwoord geeft op een aantal praktische vragen van bedrijfsartsen worden gezocht in de database Medline (Pubmed) en op enkele medisch-wetenschappelijke websites.
Tevens zijn relevante recente literatuurverwijzingen in een bijlage opgenomen.
Praktijkvragen werden onderscheiden naar vier gebieden :
- Therapieën
- Arbeid en belastbaarheid
- Diagnose
- Wetenschappelijk discours rond objectiveerbaarheid.
Voor de eerste twee vragen werden zoekstrategieën ontwikkeld, voor de overige twee zoekadviezen.
De zoekstrategieën werden getest op twee referentiebestanden met literatuur over fibromyalgie en chronische-vermoeidheidssyndroom die voor dit doel waren samen-gesteld.
De zoekstrategieën werden beoordeeld op de criteria sensitiviteit (proportie van referentiebestand dat gevonden wordt) en precisie (proportie van de opbrengst van een zoekstrategie dat tot het referentiebestand of de relevante literatuur behoort).
De beste zoekstrategie om literatuur over therapieën te achterhalen bleek tevens de meest simpele te zijn : de subheading 'therapy'.
Zoekt men literatuur over therapieën gericht op lichaams-beweging, de psyche, fysiotherapie of alternatieve geneeskunde dan komen (combinaties van) de volgende Meshterms in aanmerking : Psychotherapy, Exercise, Physical therapy techniques, Rehabilitation, Patient education, Mind-body and relaxation techniques en Dietary supplements.
Soms is een ruimere, d.w.z. een hoger in de boomstructuur gelegen Meshterm aan te raden dan de hier gebruikte (zie bijlage 1).
Ook is aan te raden de subheading 'rehabilitation' mee te nemen omdat soms artikelen onder deze subheading geïndexeerd worden terwijl ze niet onder de Meshterm Rehabilitation geïndexeerd worden.
Een brede zoekstrategie voor het chronische-vermoeidheidssyndroom (CFS) is : (CFS [Mesh] /rehabilitation OR (CFS [Mesh] AND (Psychotherapy OR Exercise movement techniques OR Physical therapy techniques OR Rehabilitation OR Patient education OR Complementary therapies OR Dietary supplements)).
Literatuur over arbeid en belastbaarheid is lastiger te vinden omdat deze minder systematisch is geïndexeerd en er sowieso niet veel literatuur is die op arbeid en moeilijk objectiveerbare aandoeningen betrekking heeft.
Een brede zoekstrategie geïllustreerd aan de hand van fibromyalgie (FM) ziet er als volgt uit : (FM/economics OR (FM AND (Sick leave OR Occupational health OR Workplace OR Employment OR Disability evaluation OR Exercise test OR Quality of life OR Cognition OR Exercise OR Severity of illness index OR "work ability" OR "employment status" OR "work disability" OR "work capacity" OR "functional impairment" OR disability OR "physical impairment" OR "functional capacity")).
Voor de samenvattende literatuur over therapieën wordt verwezen naar de Cochrane database van systematische reviews van effectstudies en de uitgebreidere Cochrane database van abstracts van reviews van effectstudies.
Samenvattende literatuur over arbeid en moeilijk objectiveerbare aandoeningen is niet of nauwelijks voorhanden.
Voor de algemenere achtergrondvragen zoals de vragen 3 en 4 wordt verwezen naar limitering-mogelijkheden binnen Medline en naar websites met pre-appraised bronnen.
Inleiding
2.1 - Arbeids- en bedrijfsgeneeskunde en evidence based medicine
Sinds enkele jaren wordt gepleit voor een betere wetenschappelijke onderbouwing van het arbeids- en bedrijfsgeneeskundig handelen, waaronder begrepen een betere implementatie van de bestaande kennis (NVAB, 2002).
In de huisartsgeneeskunde en de medisch specialistische praktijk vindt evidence-based medicine (EBM) meer en meer ingang (Offringa et al, 2003).
Hieronder wordt verstaan : medisch handelen gebaseerd op de integratie van systematisch verzamelde kennis uit internationaal wetenschappelijk onderzoek (evidence) met klinische expertise en voorkeuren van patiënten.
De arbeids- en bedrijfsgeneeskunde en de verzekeringsgeneeskunde blijven enigszins bij deze ontwikkeling achter (van Dijk et al, 2003).
Er zijn verschillende redenen waarom evidence-based medicine in de bedrijfsgenees-kunde langzamer van de grond komt. In de eerste plaats is er minder 'bewijsmateriaal' dat aan de hoge eisen van EBM voldoet.
Interventies op gebied van de bedrijfsgezondheidszorg worden minder vaak wetenschappelijk geëvalueerd dan elders in de gezondheidszorg en voor zover dat wel gebeurt zijn de resultaten lastiger te interpreteren, dat wil zeggen dat de evidentie minder hard is.
Zo kent bedrijfsgeneeskundig onderzoek zelden gerandomiseerd onderzoek met een controlegroep (randomized clinical trials of rct's) en speelt de organisato-risch context van bedrijfsgeneeskundig handelen een rol bij de te verwachten effecten (Verbeek et al, 2004).
Daarnaast is de literatuur die relevant is voor het veld van de arbeids- en bedrijfsgeneeskunde minder toegankelijk in internationale databases als Medline.
Geneeskundige literatuur wordt in Medline geïndexeerd middels een systematiek van vele trefwoorden of Mesh-terms (Medical subject headings).
Deze Mesh-terms zijn in 'boom-structuren' geordend : onder algemene Mesh-terms bevinden zich specifieke Mesh-terms.
Zoekt men op de algemene Meshterms, dan worden de daaronder gelegen termen meegenomen, tenzij men aangeeft dat dit niet moet.
Ook worden aan de Mesh-terms voor specifieke aandoeningen weer subtitels of 'subheadings' toegevoegd die aangeven of het artikel de diagnostiek, therapie, prognose of een dertigtal andere aspecten van die aandoening betreft.
Echter, de wijze van indexeren van bedrijfsgeneeskundig relevante artikelen gebeurt minder systematisch op toegankelijke trefwoorden.
Dit bemoeilijkt het zoeken van deze artikelen.
Soms moeten speciale zoekstrategieën of niet direct voor de hand liggende trefwoorden gebruikt worden om relevante artikelen te vinden.
Mede om bovengenoemde redenen loopt de arbeids- en bedrijfsgeneeskunde achter wat betreft het samenvatten van de resultaten van oorspronkelijk onderzoek in systematische reviews en het ontwikkelen van richtlijnen.
Hier komt echter verandering is.
Zoals voor verschillende medische specialismen en de huisartsengeneeskunde in Nederland richtlijnen ontwikkeld worden door respectievelijk het Kwaliteitsinstituut voor de gezondheids-zorg CBO en het Nederlands Huisartsen Genootschap, zo worden de laatste jaren richtlijnen voor de bedrijfsgeneeskunde ontwikkeld door de NVAB (Hulshof 2004) en werkwijzers door Stecr.
Recentelijk is een begin gemaakt met het samenvatten van de internationale literatuur op het gebied van bedrijfsgeneeskundige behandeling en begeleiding middels systematische reviews (Verbeek et al, 2004).
Medio 2004 is het Cochrane occupational health field geïnstalleerd, dat tot doel heeft onderzoek op gebied van de bedrijfsgezondheidszorg te verzamelen en samen te vatten.
2.2 - Moeilijk objectiveerbare aandoeningen : fibromyalgie en chronische-vermoeidheidssyndroom
Mensen met moeilijk objectiveerbare aandoeningen, zoals fibromyalgie of chronische-vermoeidheidssyndroom vormen een klein maar niet te verwaarlozen deel van de bedrijfs-geneeskundige populatie.
Onder moeilijk objectiveerbare aandoeningen verstaan we aandoeningen waarvoor geen algemeen geaccepteerde somatische verklaring is vast te stellen, die aan de hand van klachten of symptomen gediagnosticeerd worden en waarover wetenschappelijk geen consensus bestaat in hoeverre het om somatiseren gaat en wat de geëigende behandeling is.
Sommigen stellen de moeilijk objectiveerbare aandoeningen daarom min of meer gelijk aan somatisatiestoornissen of functionele syndromen.
Moeilijk objectiveerbare aandoeningen plaatsen artsen in het algemeen en bedrijfs- en verzekeringsartsen in het bijzonder voor problemen.
Patiënten blijven soms lang zoeken naar een somatische oorzaak en gaan dan 'shoppen' of ze voelen zich onbegrepen door de arts die op zijn beurt geïrriteerd kan raken.
Tussen de bedrijfsarts en de patiënt kan verschil van mening ontstaan over functiebeperking, belastbaarheid en de mogelijkheid van geheel of gedeeltelijke werkhervatting.
Waarschijnlijk zullen bedrijfsartsen en andere arboprofessionals variëren in diagnostiek, verzuimbegeleiding en geadviseerde behandeling bij deze aandoe-ningen.
Bedrijfsartsen zullen dikwijls in onzekerheid verkeren hoe ze met dergelijke aandoeningen om moeten gaan.
Er bestaat enige Nederlandse voor bedrijfsartsen relevante literatuur in de vorm van richtlijnen of artikelen in vakbladen of wetenschappelijke tijdschriften.
Het Handboek Arbeid en Belastbaarheid bevat een katern over chronische-vermoeidheidssyndroom (Kroneman en Swanink, 1999) en een zeer recent katern over reumatische aandoeningen, waaronder fibromyalgie (Miedema en Rasker, 2004).
Stecr (2004) heeft een werkwijzer ontwikkeld over het verwante terrein van de somatisatiestoornissen.
Recent was een nummer van het Tijdschrift voor Sociale Gezondheidszorg geheel gewijd aan onverklaarbare chronische klachten (TSG, 82, nr.6, 2004).
Daarin staan veel voor de bedrijfsgeneeskunde relevante artikelen, bijvoorbeeld van Verhaak (2004) over definitie en omvang, van Vingerhoets (2004) over deze klachten in biopsychosociaal perspectief en van Wijers (2004) over wet- en regelgeving rond deze klachten.
Tenslotte verscheen voorjaar 2005 een rapport van de Gezondheidsraad (2005) over chronische-vermoeidheidssyndroom.
In deze algemene literatuur worden verschillende therapieën besproken.
Los van de vraag wat precies de oorzaak van ontstaan of voortbestaan van deze aandoeningen is, zijn er medicamenteuze en andere therapieën ontwikkeld waarvan een deel op effectiviteit is onderzocht.
Bedrijfsartsen zullen echter naast deze algemene Nederlandse literatuur soms behoefte hebben aan toegankelijke internationale wetenschappelijke literatuur die antwoord geeft op de vragen waar zij bij de begeleiding van deze groep cliënten tegenaan lopen.
Doel van dit rapport is te helpen deze literatuur te vinden.
2.3. - Doel en opzet van het rapport
De belangrijkste doelstelling van het project "Zoekstrategieën voor de internationale literatuur over moeilijk objectiveerbare aandoeningen" is zoekstrategieën te ontwikkelen en te evalueren voor de literatuur die antwoord geeft op specifieke vragen van de bedrijfsarts of verzekeringsarts.
We richten ons daarbij op Medline, de belangrijkste en vrij toegankelijke medisch wetenschappelijke database, en de bijbehorende zoekmachine Pubmed.
Naast Medline zijn enkele niet vrij toegankelijke databases relevant : Embase (ook medisch en meer Europees georiënteerd), Cinahl (gericht op verpleegkundig onderzoek), Psycinfo (gericht op psychologisch onderzoek) en Oshrom (beperkt, maar met specifieke bedrijfsgeneeskundige literatuur).
Deze databases vertonen een grote overlap.
Medline bevat referenties van meer dan 4600 biomedische tijdschriften sinds 1966 en telt ruim 12 miljoen artikelen.
Van artikelen met een samenvatting of abstract is dit abstract vermeld en de zoekmachine die Medline toegankelijk maakt, Pubmed, bevat links naar de volledige tekst van een aantal tijdschriften die elektronisch vrij toegankelijk zijn via internet.
Bij zoekstrategieën gaat het om juiste sets van trefwoorden waarmee men in data-bases zoveel mogelijk relevante literatuur kan vinden.
Naast het ontwikkelen en evalueren van dergelijke zoekstrategieën geven we ook advies voor het zoeken van de belangrijkste samenvattende literatuur, waaronder systematische reviews en advies voor het zoeken van algemenere literatuur of literatuur die op zgn. achtergrondvragen (zie onder 3.1.) antwoord geeft.
Hierbij verwijzen we ondermeer naar websites die toegang geven tot reviews of richtlijnen.
Sommige van deze websites zijn vrij toegankelijk, andere weer niet.
We beperken ons tot twee moeilijk objectiveerbare aandoeningen, namelijk fibromyalgie (FM) en het chronische vermoeidheidssyndroom (CFS).
Ons uitgangspunt is dat dezelfde zoekstrategie in grote lijnen moet voldoen voor beide aandoeningen.
De opzet van dit rapport is als volgt. In hoofdstuk 3 wordt de methode toegelicht.
Eerst wordt aandacht besteed aan het formuleren van praktijkvragen van bedrijfsartsen.
Daarbij wordt ingegaan op het binnen de evidence-based medicine benadering gangbare onderscheid tussen voorgrond- en achtergrondvragen.
In 3.2. wordt beschreven hoe referentiebestanden van artikelen zijn samengesteld waarop de zoekstrategieën getest zijn.
In 3.3. wordt de methode van ontwikkelen en testen van de zoekstrategieën besproken.
Hoofdstuk 4 geeft de resultaten : de praktijkvragen (4.1.), de referentiebestanden (4.2.), de zoekstrategieën (4.3) en een zoekadvies voor samenvattende literatuur (4.4) en voor algemenere literatuur (4.5).
In hoofdstuk 5 worden de bevindingen samengevat.
Bij de notatie van zoektermen worden in het rapport Meshterms met een hoofdletter aangeduid en vrije tekstwoorden zonder hoofdletter.
Het is niet mogelijk om in dit rapport bedrijfsartsen inhoudelijk advies te bieden over hoe met moeilijk objectiveerbare aandoeningen om te gaan.
Wel zal in een bijlage een overzicht van de relevante literatuur gegeven worden.
Ook zal niet ingegaan worden op de werking van de zoekmachine Pubmed voor de database Medline.
Hiervoor verwijzen we naar de handleiding (tutorial) van Pubmed en de helpfunctie links op de homepage onder Entrez Pubmed (www.pubmed.gov -).
Een informatieve recente Nederlandse handleiding is die van Marjan Loep en Faridi van Etten-Jamaludin (2004).
Voorts geeft bijlage 5 van het boek Inleiding in evidence-based medicine (Offringa et al, 2003) een uitvoerige handleiding.
Er is veel discussie of verschillende moeilijk objectiveerbare aandoeningen gezien moeten worden als onderscheiden aandoeningen of als verschillende uitingsvormen van de groep functionele somatische syndromen of somatoforme verschijnselen (Goldenberg, 1999; Barsky en Borus, 1999).
Zie hiervoor ook de heftige discussies over fibromyalgie die in de editorials van het Journal of Rheumatology najaar 2003 (2003, 30:1666-1672) en voorjaar 2004 (2004, 31: 627-639) gevoerd werden.
Hoewel aanhangers van de verschillende stand-punten dikwijls niet zoveel van mening verschillen wat betreft de geadviseerde behandelin-gen zijn er wel accentverschillen.
In dit rapport laten wij de literatuur over functionele somatische syndromen zonder verwijzing naar één van de twee door ons uitgekozen moeilijk objectiveerbare aandoeningen buiten beschouwing.
Wil men echter met onze zoekstrate-gieën literatuur zoeken over de bredere groep aandoeningen, dan kan men de termen voor de specifieke aandoeningen (Fibromyalgia en Fatigue syndrome, chronic) vervangen door termen als Somatoform disorders (Mesh), "functional somatic syndromes" (vrije tekstwoord) of "medically unexplained" (vrije tekstwoord).
Tenslotte, waar wordt gesproken over praktische vragen van bedrijfsartsen en de relevantie van artikelen voor bedrijfsartsen, mag men ook verzekeringsartsen en overige arboprofessionals lezen.
De resultaten van dit project vinden ook hun weerslag in twee artikelen voor een vakblad, bijvoorbeeld voor het Tijdschrift voor Bedrijfs- en Verzekerings-geneeskunde (TBV) in de serie 'Voor de praktijk'.
Cfr. : http://nvab.artsennet.nl/uri/?uri=AMGATE_6059_340_TICH_R1604021187328321
Engelstalig
A 37 kDa 2-5A binding protein as a potential biochemical marker for chronic fatigue syndrome
De Meirleir K, Bisbal C, Campine I et al. - Am J Med 2000;108:99-105
Purpose - Recent studies have revealed abnormalities in the ribonuclease L pathway in peripheral blood mononuclear cells of patients with the chronic fatigue syndrome.
We conducted a blinded study to detect possible differences in the distribution of 2-5A binding proteins in the cells of patients with chronic fatigue syndrome and controls.
Patients and methods - We studied 57 patients with chronic fatigue syndrome and 53 control subjects (28 healthy subjects and 25 patients with depression or fibromyalgia).
A radioactive probe was used to label 2-5A binding proteins in unfractionated peripheral blood mononuclear cell extracts and to compare their distribution in the three groups.
Results - A 37 kDa 2-5A binding polypeptide was found in 50 (88%) of the 57 patients with chronic fatigue syndrome compared with 15 (28%) of the 53 controls (P <0.01).
When present, the amount of 37 kDa protein was very low in the control groups.
When expressed as the ratio of the 37 kDa protein to the 80 kDa protein, 41 (72%) of the 57 patients with chronic fatigue syndrome had a ratio >0.05, compared with 3 (11%) of the 28 healthy subjects and none of the patients with fibromyalgia or depression.
Conclusion - The presence of a 37 kDa 2-5A binding protein in extracts of peripheral blood mononuclear cells may distinguish patients with chronic fatigue syndrome from healthy subjects and those suffering from other diseases.
Cfr. : http://linkinghub.elsevier.com/retrieve/pii/S0002934399003009

A cognitive behavioural approach to chronic fatigue syndrome
Deale A, Wessely S - Therapist 1994; 2: 11-4

A community-based study of chronic fatigue syndrome
Jason LA, Richman JA, Rademaker AW, Jordan KM, Plioplys AV, Taylor RR, McCready W, Huang CF, Plioplys S, Department of Psychology, DePaul University, Chicago, IL 60614, USA : ljason@wppost.depaul.edu - Arch Intern Med. 1999 Oct 11;159(18):2129-37 - PMID: 10527290
Background - Most previous estimates of the prevalence of chronic fatigue syndrome (CFS) have derived largely from treated populations, and have been biased by differential access to health care treatment linked with sex, ethnic identification and socioeconomic status.
Objective - To assess the point prevalence of CFS in an ethnically diverse random community sample.
Design and participants - A sample of 28,673 adults in Chicago, Ill, was screened by telephone and those with CFS-like symptoms were medically evaluated.
Main outcome measures and analyses - Self-report questionnaires, psychiatric evaluations and complete medical examinations with laboratory testing were used to diagnose patients with CFS.
Univariate and multivariate statistical techniques were used to delineate the overall rate of CFS in this population and its relative prevalence was subcategorized by sex, ethnic identification, age and socioeconomic status.
Results - There was a 65.1% completion rate for the telephone interviews during the first phase of the study. Findings indicated that CFS occurs in about 0.42% (95% confidence interval, 0.29%-0.56%) of this random community-based sample.
The highest levels of CFS were consistently found among women, minority groups and persons with lower levels of education and occupational status.
Conclusions - Chronic fatigue syndrome is a common chronic health condition, especially for women, occurring across ethnic groups.
Earlier findings suggesting that CFS is a syndrome primarily affecting white, middle-class patients were not supported by our findings.
Cfr. : http://www.ncbi.nlm.nih.gov/pubmed/10527290

A comparison of clinical practice guideline appraisal instruments
Graham ID, Calder LA, Hebert PC, Carter AO; International Society of Technology Assessment in Health Care. Meeting - Annu Meet Int Soc Technol Assess Health Care Int Soc Technol Assess Health Care Meet. 1999; 15: 54 - Loeb Health Research Institute, University of Ottawa, Ottawa, Canada
Objective - To identify and compare clinical practice guideline (CPG) appraisal instruments.
Methods – Literature search - Appraisal instruments, defined as instruments intended to be used for CPG evaluation were identified by searching the Medline database (1966-1998) using the Medical Subject Heading (MeSH), practice guidelines; reviewing bibliographies of the retrieved articles and contacting authors of CPG appraisal instruments.
Analysis - A content analysis of identified CPG appraisal instruments involved a two-stage process.
First, two reviewers independently examined the questions/statements from all the instruments and thematically grouped them into common items.
These groupings were verified by two other reviewers.
Then, using the items, two reviewers independently undertook a content analysis of the instruments.
Results - Fourteen instruments were identified, two of which were excluded as they were designed for the development and implementation rather than for evaluation of CPGs.
Forty-four items emerged during the first stage of the content analysis which were combined into seven major dimensions.
Of the 44 items, the number of items covered by the instrument ranged from 6 to 27.
Of all the instruments, only the one by Cluzeau and colleagues included at least one item from all the dimensions and addressed 27 of the 44 items.
This instrument is concise with only 37 questions.
It is also the only instrument to have been subjected to a validation study.
Conclusions - A comprehensive and concise instrument such as the one by Cluzeau et al. could help users systematically judge the quality of a CPG. Before becoming widely adopted, more research is required on the validity and reliability of the Cluzeau and other CPG appraisal instruments.
Cfr. : http://gateway.nlm.nih.gov/MeetingAbstracts/ma?f=102193803.html

A comparison of cognitive behavioral treatment for chronic fatigue syndrome and primary depression
Friedberg F, Krupp LB - Clin Infect Dis 1994;18:S105-10

A comparison of neuropsychiatric characteristics in chronic fatigue syndrome, multiple sclerosis and major depression
Pepper CM, Krupp L, Friedberg F - J Neuropsychiatry and Clinical Neuroscience 1993; 5: 200-5

A comparison of the characteristics of chronic fatigue syndrome in primary and tertiary core
Euba R., Chalder T., Deale A., Wessely S. - British Journal of Psychatry, 168, 121-126, 1996

A definition-based analysis of symptoms in a large cohort of patients with chronic fatigue syndrome
De Becker P, McGregor N, De Meirleir K, VUB, Vakgroep Interne Geneeskunde, KRO gebouw niv.-1, Laarbeeklaan 101, 1090 Brussels, Belgium : pdbeck@minf.vub.ac.be - J Intern Med. 2001 Sep;250(3):234-40 - PMID: 11555128
Objective - The Holmes and Fukuda criteria are widely used criteria all over the world, yet a specific European study regarding chronic fatigue syndrome (CFS) patient symptomatology has not been conducted so far.
This study was performed to answer the need to assess the homogeneity of a large CFS population in relationship to the Fukuda or Holmes definitions and to assess the importance of a symptom severity scale.
Design - Multivariate analyses were performed to assess the symptom presentation within a fatigued population and the differences between the Fukuda and Holmes definitions compared with an excluded chronic fatigued group in a large cohort of fatigued patients.
Setting - An outpatient tertiary care setting fatigue clinic in Brussels.
Main outcome measures - Prevalence and severity of symptoms and signs in a CFS population and in a chronic fatigued population.
Subjects and methods - A total of 2073 consecutive patients with major complaints of prolonged fatigue participated in this study.
Multivariate analyses were performed to assess the symptom presentation and severity and the differences between the Fukuda and Holmes definitions.
Results - Of the 2073 patients complaining of chronic fatigue (CF), 1578 CFS patients fulfilled the Fukuda criteria (100% of CFS group) and 951 (60.3% of the CFS group) fulfilled the Holmes criteria.
Discriminant function analysis revealed that the Fukuda and Holmes definitions can be differentiated by symptom severity and prevalence.
The Holmes definition was more strongly associated than the Fukuda definition with the symptoms that differentiated the CFS patients from the patients that did not comply with the CFS definitions.
The inclusion of 10 additional symptoms was found to improve the sensitivity/specificity and accuracy for selection of CFS patients.
Conclusions - The CFS patients fulfilling the Holmes criteria have an increased symptom prevalence and severity of many symptoms.
Patients fulfilling the Fukuda criteria were less severely affected patients which leads to an increase in clinical heterogeneity.
Addition of certain symptoms and removal of others would strengthen the ability to select CFS patients.
Cfr. : http://www.ncbi.nlm.nih.gov/pubmed/11555128

A factor analysis of chronic fatigue symptoms in a communitybased sample
Jason LA, Taylor RR, Kennedy CL et al. - Social Psychiatry Psychiatric Epidemiol 2002;37:183-189
Background - This study examined characteristics of fatigue in individuals with chronic fatigue from a community-based study.
Most studies of chronic fatigue have been based on patients recruited from primary or tertiary care settings.
Samples such as these might not be representative of patients within the general population.
The purpose of this study was to determine the factor structure of participants' symptoms in a random community sample of individuals with chronic fatigue.
Method - A random sample of 18,675 respondents in Chicago received a brief telephone questionnaire designed to identify individuals with chronic fatigue.
A group of 780 (4.2 %) with chronic fatigue received further interview via telephone questionnaire involving characteristics of their fatigue.
The analyses for this study were based on those people identified with having chronic fatigue.
A factor analysis was conducted on responses to questionnaire items and a four-factor solution emerged.
Mean factor scores were derived and analyzed in relation to sociodemographic characteristics and sample subgroups.
Results - The four factors were labeled: Lack of Energy, Physical Exertion, Cognitive Functioning and Fatigue and Rest.
Conclusions - Results indicated that individuals with chronic fatigue have symptoms that can be differentiated into theoretically distinct factors.
Cfr. : http://www.springerlink.com/content/fhktan7v6ly8lp2y/

A family history study of chronic fatigue syndrome
Walsh CM, Zainal NZ, Middleton SJ et al. - Psychiatr Genet 2001;11:123-8
Chronic fatigue syndrome (CFS) is characterized by unexplained, disabling fatigue and is associated with high rates of comorbid depression.
While the aetiology is unknown, findings from recent twin surveys suggest that genetic factors may be relevant to prolonged fatigue states (> 1 month).
To date, however, there has been no exploration of the role of familial/genetic factors in operationally defined CFS.
The aims of the present study were :
(i) to examine whether CFS is familial by comparing the rates of CFS in the first-degree relatives of CFS cases and medical control subjects and
(ii) to determine whether the high rate of comorbid depression in CFS is reflected in a greater familial loading for affective disorder.
Twenty-five CFS cases and 36 medical control subjects were assessed for fatigue symptoms based on the Centre for Disease Control (CDC) criteria for CFS and for lifetime psychiatric symptoms using the Schedule for Schizophrenia and Affective Disorders-Lifetime Version.
Informant family history was obtained regarding first-degree relatives using the CDC criteria and the Family History Research Diagnostic Criteria.
In addition, informant history was supplemented by sending a questionnaire to first-degree relatives.
There were significantly higher rates of CFS in the relatives of CFS cases compared with the relatives of control subjects.
The rate of depression in the CFS cases was similar to previous studies but did not appear to reflect a greater familial loading for depression when compared with control subjects.
However, these analyses were complicated by higher than expected rates of depression in the control group.
These findings suggest that familial factors are important in the aetiology of chronic fatigue syndrome.
Cfr. : http://www.ncbi.nlm.nih.gov/pubmed/11702053

A meta-analysis of fibromyalgia treatment interventions
Rossy LA, Buckelew SP, Dorr N, Hagglund KJ, Thayer JF, McIntosh MJ, Hewett JE, Johnson JC, Department of Psychology, University of Missouri, Columbia 65211, USA - Ann Behav Med. 1999 Spring;21(2):180-91 - PMID: 10499139
Objective - To evaluate and compare the efficacy of pharmacological and nonpharmacological treatments of fibromyalgia syndrome (FMS).
Methods - This meta-analysis of 49 fibromyalgia treatment outcome studies assessed the efficacy of pharmacological and nonpharmacological treatment across four types of outcome measures-physical status, self-report of FMS symptoms, psychological status and daily functioning.
Results - After controlling for study design, antidepressants resulted in improvements on physical status and self-report of FMS symptoms.
All nonpharmacological treatments were associated with significant improvements in all four categories of outcome measures with the exception that physically-based treatment (primarily exercise) did not significantly improve daily functioning.
When compared, nonpharmacological treatment appears to be more efficacious in improving self-report of FMS symptoms than pharmacological treatment alone.
A similar trend was suggested for functional measures.
Conclusion - The optimal intervention for FMS would include nonpharmacological treatments, specifically exercise and cognitive-behavioral therapy, in addition to appropriate medication management as needed for sleep and pain symptoms.
Cfr. : http://www.ncbi.nlm.nih.gov/pubmed/10499139

A meta-analytic review of the common-sense model of illness representations
Hagger MS, Orbell S - Psychology Health 2003;18:141-84
A meta-analysis of empirical studies ( N = 45) adopting Leventhal, Meyer and Nerenz's (1980) Common Sense Model (CSM) of illness representations is presented.
The average corrected intercorrelation matrix for the sample of studies showed that the CSM illness cognition dimensions of consequences, control/cure, identity and timeline followed a logical pattern supporting their construct and discriminant validity across illness types.
A content analysis classified coping strategies into seven distinctive categories and health outcomes into six categories.
Examining the average corrected correlation coefficients across the studies revealed that perceptions of a strong illness identity were significantly and positively related to the use of coping strategies of avoidance and emotion expression.
In addition, perceived controllability of the illness was significantly associated with cognitive reappraisal, expressing emotions and problem-focused coping strategies.
Perceptions of the illness as highly symptomatic, having a chronic timeline and serious consequences was significantly correlated with avoidance and expressing emotions coping strategies.
Further, perceptions that the illness was curable/controllable was significantly and positively related to the adaptive outcomes of psychological well-being, social functioning and vitality and negatively related to psychological distress and disease state.
Conversely, illness consequences, timeline and identity exhibited significant, negative relationships with psychological well being, role and social functioning and vitality.
The analyses provide evidence for theoretically predictable relations between illness cognitions, coping and outcomes across studies.
Cfr. : http://www.citeulike.org/user/SamNorton/article/3995658

A poorly understood condition - Disability living allowance and people with CFS/ME
Hammond C – Social Policy Administration 2002;36:254-74
This paper questions the adequacy of administrative responses to poorly understood disabling conditions in the UK.
An illustrative case study, the administration of the Disability Living Allowance (DLA) to people with chronic fatigue syndrome or myalgic encephalomyelitis (CFS/ME), is examined.
Controversies surrounding CFS/ME and institutional responses to the condition are summarized.
The history and purposes of DLA are outlined, and research evaluating its administration and impact is reviewed.
Quantitative data from the DSS are combined with qualitative data obtained from interviews with claimants and non-claimants of DLA with CFS/ME and with benefits advisers.
Additional data from a national survey of people with CFS/ME are incorporated into the analysis.
The findings show how the adjudication of DLA is particularly problematic in relation to people with CFS/ME.
Decisions are likely to be based on inadequate evidence.
These and other relevant findings are discussed in the context of the stigma attached to CFS/ME and other poorly understood disabling conditions and socio–legal research and theory.
Cfr. : http://www3.interscience.wiley.com/journal/118914371/abstract?CRETRY=1&SRETRY=0

A population-based incidence study of chronic fatigue
Lawrie SM, Manders DN, Geddes JR et al. - Psychol Med 1997;27:343-53

A population-based study of the clinical course of chronic fatigue syndrome
Nisenbaum R, Jones JF, Unger ER et al. - Health Qual Life Outcomes 2003;1:49
Background - Chronic fatigue syndrome (CFS) presents a challenge for patients, health care providers and health insurance groups because of its incapacitating nature, unknown cause and poorly understood prognosis.
We conducted a longitudinal population-based study to characterize the clinical course of CFS.
Methods - Sixty-five CFS subjects were identified from a random-digit-dialing survey of Wichita, Kansas residents and followed for up to 3 years.
We evaluated changes in CFS classification (partial or total remission, alternative medical or psychiatric diagnoses), CFS case-defining criteria, wellness scores, hours of activities and sleep and treatments used to reduce fatigue.
Associations between risk factors and outcomes were determined by use of logistic regression and generalized estimating equations models.
Results - Only 20%-33% of the subjects were classified as having CFS at follow-up, 56.9% ever experienced partial or total remission, 10% sustained total remission and 23.1% received alternative diagnoses, of which 20% were sleep disorders.
Higher fatigue severity scores and total number of symptoms were negatively associated with ever remitting.
Duration of illness ≤ 2 years was positively associated with sustained remission.
Unrefreshing sleep persisted in at least 79% of the subjects across all periods but, as with most of the CFS symptoms, tended to be less frequent over time.
The number of activities affected by fatigue decreased over time, while wellness scores increased.
At any follow-up, more than 35% of subjects reporting reduced fatigue used complementary and alternative medicine therapies and of those subjects, at least 50% thought these therapies were responsible for reducing their fatigue.
Conclusions - The clinical course of CFS was characterized by an intermittent pattern of relapse and remission.
Remission rates documented by our population-based study were similar to those reported in clinical studies.
Shorter illness duration was a significant predictor of sustained remission and thus early detection of CFS is of utmost importance.
The persistence of sleep complaints and identification of sleep disorders suggest that CFS subjects be evaluated for sleep disturbances, which could be treated.
Cfr. : http://www.ncbi.nlm.nih.gov/pmc/articles/PMC269990/

A primary care perspective on prevailing assumptions about persistent medically unexplained physical symptoms
Stanley I, Peters S, Salmon P - Int J Psychiatry Med 2002;32:125-40
Objective - To re-examine the widespread assumption that medically unexplained physical symptoms represent discrete syndromes resulting from somatization of mental illness.
Method - Primary care patients (N = 223) with medically unexplained symptoms of at least one year's duration were recruited to a study of exercise therapy.
Data gathered from patients, from their general practitioners and from medical records were used to examine relationships between self-defined disability, symptoms, mental state and use of health care.
Results - Levels of disability and health care use were both raised, but were only weakly correlated.
While most patients were depressed and/or anxious, a minority (14 percent) were neither.
Although mental state correlated with disability, health care use was unrelated to either.
Among a wide range of recorded symptoms, few correlations were found to support the existence of discrete syndromes.
Analysis of agreement between patients and their doctors in assigning symptoms to broadly defined "syndromes" appears to reflect collaboration that is largely expedient
Conclusions - In this sample of primary care patients with persistent unexplained physical symptoms, we found little evidence of discrete somatic syndromes.
The level of health care use is no indication of mental state or level of disability and the findings are equally consistent with depression or anxiety being secondary to disability and its consequences as with them being primary.
The observed collaboration between patients and their doctors carries the risk of shaping, reinforcing and legitimizing dubious syndromes.
Cfr. : http://www.ncbi.nlm.nih.gov/pubmed/12269594

Lees verder : Deel XX


25-11-2009 om 20:45 geschreven door Jules
0 1 2 3 4 5 - Gemiddelde waardering: 0/5 - (0 Stemmen)
Tags:arbeidsongeschiktbeidsbeoordeling, arbeidsongeschiktheid, bedrijfsarts, begeleiden, behandelen, beoordelen, chronische vermoeidheidssyndroom, fibromyalgie, ME/CVS, psychosomatisch, reïntegratie, verzekeringsarts, werk, werkhervatting, ziekteverzuim



Snel weer aan het werk - Bedrijfsartsen op bres voor arbeidsongeschikten - Deel XX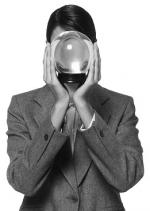 Snel weer aan het werk

Bedrijfsartsen op bres voor arbeidsongeschikten

Deel XX

A report--chronic fatigue syndrome - Guidelines for research
Sharpe MC, Archard LC, Banatvala JE et al. - J R Soc Med 1991;84:118-21

A review of the evidence for overlap among unexplained clinical conditions
Aaron LA, Buchwald D – Ann Intern Med 2001;134: 868-81
Purpose - Unexplained clinical conditions share features, including symptoms (fatigue, pain), disability out of proportion to physical examination findings, inconsistent demonstration of laboratory abnormalities and an association with "stress" and psychosocial factors.
This literature review examines the nature and extent of the overlap among these unexplained clinical conditions and the limitations of previous research.
Data sources - English-language articles were identified by a search of the MEDLINE database from 1966 to January 2001 by using individual syndromes and their hallmark symptoms as search terms.
Study selection - Studies that assessed patients with at least one unexplained clinical condition and that included information on symptoms, overlap with other unexplained clinical conditions or physiologic markers.
Conditions examined were the chronic fatigue syndrome, fibromyalgia, the irritable bowel syndrome, multiple chemical sensitivity, temporomandibular disorder, tension headache, interstitial cystitis and the postconcussion syndrome.
Data extraction - Information on authorship, patient and control groups, eligibility criteria, case definitions, study methods and major findings.
Data synthesis - Many similarities were apparent in case definition and symptoms and the proportion of patients with one unexplained clinical condition meeting criteria for a second unexplained condition was striking.
Tender points on physical examination and decreased pain threshold and tolerance were the most frequent and consistent objective findings.
A major shortcoming of all proposed explanatory models is their inability to account for the occurrence of unexplained clinical conditions in many affected patients.
Conclusions - Overlap between unexplained clinical conditions is substantial.
Most studies are limited by methodologic problems, such as case definition and the selection and recruitment of case-patients and controls.
Cfr. : http://www.ncbi.nlm.nih.gov/pubmed/11346323

A search strategy for occupational health intervention studies
Verbeek J, Salmi J, Pasternack I, Jauhiainen M, Laamanen I, Schaafsma F, Hulshof C, van Dijk F, Cochrane Occupational Health Field, Finnish Institute of Occupational Health, Department of Research and Development of Occupational Health Services, PO Box 93, 70701 Kuopio, Finland : jos.verbeek@ttl.fi - Occup Environ Med. 2005 Oct;62(10):682-7 - PMID: 16169913
Background - As a result of low numbers and diversity in study type, occupational health intervention studies are not easy to locate in electronic literature databases.
Aim - To develop a search strategy that facilitates finding occupational health intervention studies in Medline, both for researchers and practitioners.
Methods - A gold standard of articles was created by going through two whole volumes of 19 biomedical journals, both occupational health specialty and non-occupational health journals.
Criteria for occupational health intervention studies were : evaluating an intervention with an occupational health outcome and a study design with a control group.
Each journal was searched independently by two of the authors.
Search terms were developed by asking specialists and counting word frequencies in gold standard articles.
Results - Out of 11 022 articles published we found 149 occupational health intervention studies.
The most sensitive single terms were work*[tw] (sensitivity 71%, specificity 88%) and effect*[tw] (sensitivity 75%, specificity 63%).
The most sensitive string was (effect*[tw] OR control*[tw] OR evaluation*[tw] OR program*[tw]) AND (work*[tw] OR occupation*[tw] OR prevention*[tw] OR protect*[tw]) (sensitivity 89%, specificity 78%).
The most specific single terms were "occupational health"[tw] (sensitivity 22%, specificity 98%) and effectiveness[tw] (sensitivity 22%, specificity 98%).
The most specific string was (program[tw] OR "prevention and control"[sh]) AND (occupational[tw] OR worker*[tw]) (sensitivity 47%, specificity 98%).
Conclusions - No single search terms are available that can locate occupational health intervention studies sufficiently.
The authors' search strings have acceptable sensitivity and specificity to be used by researchers and practitioners respectively.
Redefinition and elaboration of keywords in Medline could greatly facilitate the location of occupational health intervention studies.
Cfr. : http://www.ncbi.nlm.nih.gov/pubmed/16169913

A status report on chronic fatigue syndrome
Natelson BH, Lange G - Environ Health Perspect 2002;110:673-7
Medical history has shown that clinical disease entities or syndromes are composed of many subgroups--each with its own cause and pathogenesis.
Although we cannot be sure, we expect the same outcome for chronic fatigue syndrome (CFS), a medically unexplained condition characterized by disabling fatigue accompanied by infectious, rheumatological and neuropsychiatric symptoms.
Although the ailment clearly can occur after severe infection, no convincing data exist to support an infectious (or immunologic) process in disease maintenance.
Instead, data point to several possible pathophysiological processes : a covert encephalopathy, impaired physiological capability to respond to physical and mental stressors and psychological factors related to concerns about effort exacerbating symptoms.
Each of these is under intense investigation.
In addition, some data do exist to indicate that environmental agents also can elicit a state of chronic fatigue.
We expect data to accumulate to support the belief that CFS has multiple causes.
Cfr. : http://www.jstor.org/pss/3455270

A subgroup analysis of cognitive-behavioral treatment studies
Friedberg F - J Chronic Fatigue Syndr 1999;5:149-59

A systematic review and critical evaluation of the immunology of chronic fatigue syndrome
Lyall M, Peakman M, Wessely S - J Psychosom Res 2003;55:79-90
Cfr. : http://www.ncbi.nlm.nih.gov/pubmed/12932505

A systematic review of appraisal tools for clinical practice guidelines - Multiple similarities and one common deficit
Vlayen J, Aertgeerts B, Hannes K, Sermeus W, Ramaekers D, Belgian Federal Health Care Knowledge Centre, Brussels, Belgium : joan.vlayen@med.kuleuven.ac.be - Int J Qual Health Care. 2005 Jun;17(3):235-42. Epub 2005 Mar 2 - PMID: 15743883
Objective - To identify a critical appraisal tool for clinical practice guidelines that could serve as a basis for the development of an appraisal tool for clinical pathways.
Design - Systematic review of the literature and personal contacts.
Databases searched were : Medline, Embase and Cinahl.
Search terms were : practice guidelines, appraisal and evaluation.
The items of the identified appraisal tools were examined and thematically grouped into 10 guideline dimensions.
Content analysis and scoring of these domains by the appraisal tools was evaluated.
Results - Twenty-four different appraisal tools of practice guidelines were identified.
None scored the evidence base of the clinical content of guidelines.
Four tools scored all the guideline dimensions.
The Cluzeau instrument is the only one of these four that has been validated.
Of the three instruments based on the Cluzeau instrument, the AGREE instrument is the only validated instrument that uses a numerical scale.
Conclusions - Being a simplified version of the Cluzeau instrument, the AGREE instrument has the most potential to serve as a basis for the development of an appraisal tool for clinical pathways.
However, important limitations will have to be dealt with when developing such a tool.
Cfr. : http://www.ncbi.nlm.nih.gov/pubmed/15743883

A systematic review of the content of critical appraisal tools
Katrak P, Bialocerkowski AE, Massy-Westropp N, Kumar S, Grimmer KA - BMC Med Res Methodol. 2004 Sep 16;4:22 - PMID: 15369598
Background - Consumers of research (researchers, administrators, educators and clinicians) frequently use standard critical appraisal tools to evaluate the quality of published research reports.
However, there is no consensus regarding the most appropriate critical appraisal tool for allied health research.
We summarized the content, intent, construction and psychometric properties of published, currently available critical appraisal tools to identify common elements and their relevance to allied health research.
Methods - A systematic review was undertaken of 121 published critical appraisal tools sourced from 108 papers located on electronic databases and the Internet.
The tools were classified according to the study design for which they were intended.
Their items were then classified into one of 12 criteria based on their intent.
Commonly occurring items were identified.
The empirical basis for construction of the tool, the method by which overall quality of the study was established, the psychometric properties of the critical appraisal tools and whether guidelines were provided for their use were also recorded.
Results - Eighty-seven percent of critical appraisal tools were specific to a research design, with most tools having been developed for experimental studies.
There was considerable variability in items contained in the critical appraisal tools.
Twelve percent of available tools were developed using specified empirical research.
Forty-nine percent of the critical appraisal tools summarized the quality appraisal into a numeric summary score.
Few critical appraisal tools had documented evidence of validity of their items or reliability of use.
Guidelines regarding administration of the tools were provided in 43% of cases.
Conclusions - There was considerable variability in intent, components, construction and psychometric properties of published critical appraisal tools for research reports.
There is no "gold standard' critical appraisal tool for any study design, nor is there any widely accepted generic tool that can be applied equally well across study types.
No tool was specific to allied health research requirements.
Thus interpretation of critical appraisal of research reports currently needs to be considered in light of the properties and intent of the critical appraisal tool chosen for the task.
Cfr. : http://www.ncbi.nlm.nih.gov/pubmed/15369598

A taxonomy of medically unexplained symptoms
Deary IJ - J Psychosom Res 1999;47:51-9

A twin study of chronic fatigue
Buchwald D, Herrell R, Ashton S et al. - Psychosom Med 2001;63:936-43

ABC of psychological medicine - Functional somatic symptoms and syndromes
Mayou R, Farmer A – BMJ 2002;325:265-8
Concern about symptoms is a major reason for patients to seek medical help.
Many of the somatic symptoms that they present with - such as pain, weakness and fatigue - remain unexplained by identifiable disease even after extensive medical assessment.
Several general terms have been used to describe this problem - somatisation, somatoform, abnormal illness behaviour, medically unexplained symptoms and functional symptoms.
We will use the term functional symptoms, which does not assume psychogenesis but only a disturbance in bodily functioning.
Cfr. : http://www.ncbi.nlm.nih.gov/pmc/articles/PMC1123778/

ABC of psychological medicine - The consultation
Gask L, Usherwood T - BMJ 2002;324:1567-9

ABC of psychological medicine – Fatigue
Sharpe M, Wilks D - BMJ 2002;325:480-3
Fatigue can refer to a subjective symptom of malaise and aversion to activity or to objectively impaired performance.
It has both physical and mental aspects.
The symptom of fatigue is a poorly defined feeling and careful inquiry is needed to clarify complaints of "fatigue", "tiredness" or "exhaustion" and to distinguish lack of energy from loss of motivation or sleepiness, which may be pointers to specific diagnoses .../...
Cfr. : http://www.bmj.com/cgi/content/extract/325/7362/480

Abnormal left ventricular myocardial dynamics in eleven patients with chronic fatigue syndrome
Dworkin HJ, Lawrie C, Bohdiewicz P et al. - Clin Nucl Med 1994; 19: 675-7

Absenteeism among employees treated for depression
Claxton AJ, Chawla AJ, Kennedy S, Lilly Corporate Center, Eli Lilly and Company, Indianapolis, IN 46285, USA – J Occup Environ Med. 1999 Jul;41(7):605-11 - PMID : 10412102
Depression-related costs include a relatively large share of indirect costs.
We describe the impact of antidepressant treatment on absenteeism among workers diagnosed and treated for depression.
Monthly absenteeism counts from employers were summed in the 6 months before and after the initiation of antidepressant therapy in 630 workers treated for depression with a tricyclic antidepressant or a selective serotonin reuptake inhibitor (fluoxetine, sertraline, paroxetine).
Monthly mean absenteeism was compared using pairwise t tests.
Absenteeism increased before antidepressant initiation and decreased after the treatment began for all antidepressant cohorts.
Absenteeism in the selective serotonin reuptake inhibitor cohorts decreased at similar rates for 4 months but was higher in the paroxetine cohort in months five and six after the treatment initiation.
Our data suggest that alternative treatments for depression may have differential impact on indirect costs, but further research is warranted.
Cfr. : http://www.ncbi.nlm.nih.gov/pubmed/10412102

Abuse, personality disorder and chronic fatigue syndrome - Case report and therapeutic implications
Cuykx V, Van Houdenhove B, Neerinckx E - Gen Hosp Psychiatr 1997

Achieving guidelines for the treatment of depression in primary care - Is physician education enough ?
Lin EH, Katon WJ, Simon GE, Von Korff M, Bush TM, Rutter CM, Saunders KW, Walker EA, Center for Health Studies, Group Health Cooperative of Puget Sound, Seattle, WA 98101-1448, USA - Med Care. 1997 Aug;35(8):831-42 - PMID: 9268255
Objectives - The authors examine whether physician education has enduring effects on treatment of depression.
Methods - Depressed primary care patients initiating antidepressant treatment from primary care clinics of a staff-model health maintenance organization were studied.
Quasi-experimental and before-and-after comparisons of physician practices, supplemented with patient surveys, were used to compare the process of care and depression outcomes.
Intervention consisted of extensive physician education that spanned a 12-month period.
This included case-by-case consultations, didactics, academic detailing (eg, clearly stating the educational and behavioral objectives to individual physicians) and role-play of optimal treatment.
Main outcome measures were divided into two groups.
Quasi-experimental samples included : (1) antidepressant medication selection and (2) adequacy (dosage and duration) of pharmacotherapy.
Survey samples included : (3) intensity of follow-up; (4) physician delivered educational messages regarding depression treatment; (5) patient satisfaction and (6) depression outcomes.
Results - No lasting educational effect was observed consistently in any of the outcomes measured.
Conclusions - There was no enduring improvement in the treatment of depression for primary care patients.
Depression treatment guidelines were achieved contemporaneously, however, for intervention patients enrolled in a multifaceted program of collaborative care during the training period.
These results suggest that continuing programs of reorganized service delivery to support the role of a primary care physician (eg, on-site mental health personnel, close monitoring of patient progress and adherence), in addition to physician training, are essential for the success of guideline implementation.
Cfr. : http://www.ncbi.nlm.nih.gov/pubmed/9268255

Acute sickness behaviour - An immune system-to-brain communication ?
Vollmer CU - Psychol Med 2001;31:761-7
Over the past 20 years, psychoneuroimmunological research has produced a large body of evidence that challenges the historically dominant view that the immune system operates in an autonomous manner independent of other physiological systems.
Today, there is little doubt that the brain and the immune system are intimately linked and capable of reciprocal communication (Ader et al. 1991).
Despite the acknowledged bi-directional nature of the brain–immune system connection, the predominant focus of study has been on the effects of psychological and behavioural events (e.g. stress) on immune responses and disease processes and the mechanisms underlying such effects (see Kusnekov & Rabin, 1994; Maier et al. 1994; Rozlog et al. 1999).
However, considerable interest in the possibilities of immune-system-to-brain communication was initiated by a seminal paper considering the biological basis of behaviour in sick animals (Hart, 1988).
Subsequently, the immunological determinants of the behavioural, cognitive and emotional changes associated with acute illness, as well as with more chronic psychopathological states (e.g. depression) have become the subject of rapidly expanding areas of research (e.g. Kent et al. 1992; Lloyd et al. 1992; Hickie & Lloyd, 1995; Maes et al. 1995a; Rothwell & Hopkins, 1995; Dantzer et al. 1996; Maier & Watkins, 1998; Vollmer-Conna et al. 1998; Maes, 1999).
The main objective of this editorial is to provide a succinct overview of current knowledge of the normal behavioural correlates of acute infective illness, their adaptive function and underlying mechanisms.
Elucidation of the processes involved in the appearance, maintenance and inhibition of 'normal' sickness behaviour is important if extrapolations from this phenomenon to more chronic psychopathological conditions are to provide more than a new label for poorly understood non-specific symptom clusters.
Cfr. : http://journals.cambridge.org/action/displayAbstract;jsessionid=369227417DD8CF82C49F06
0E74531C0B.tomcat1?fromPage=online&aid=80608

Adjuvant occupational therapy for work-related major depression works - Randomized trial including economic evaluation
A.H. Schene , M.W.J. Koeter, M.J. Kikkert, J.A. Swinkels, P. McCrone, 2006
Onderzoek naar depressie en werk is tot op heden zeldzaam.
Eén studie is er verricht naar een behandeling waarin werk en cognitieve gedragstherapie werden gecombineerd.
In deze studie werd deze gecombineerde behandeling vergeleken met reguliere cognitieve gedragstherapie.
De gecombineerde behandeling was effectiever waar het gaat om herstel van functioneren dan de reguliere behandeling.
Cfr. : http://www.psynip.nl/upload2/projecten/instrument_schene2006.pdf

Adolescent chronic fatigue syndrome
Smith MS - Arch Pediatr Adolesc Med 2004;158:207-8
Cfr. : http://archpedi.ama-assn.org/cgi/content/extract/158/3/207

AGREE Instrument Training Manual
AGREE Collaboration, 2003
Cfr. :
- http://www.openclinical.org/prj_agree.html
- http://www.openclinical.org/appInstrument_agree.html

An alternative trial design to overcome validity and recruitment problems in primary care research
Marcus JH Huibersa,b,c,, Gijs Bleijenbergb, Anna JHM Beurskensa,d, IJmert Kanta, J André Knottnerusc, Daniëlle AWM van der Windte, Ellen Bazelmansb and Constant P van Schayckc -- a Department of Epidemiology and c Department of General Practice, Maastricht University, b Department of Medical Psychology, UMC Nijmegen, d Department of Physiotherapy, Hogeschool Zuyd and e Department of General Practice, Institute for Research in Extramural Medicine, VUmc The Netherlands --Correspondence to : MJH Huibers, Department of Medical, Clinical and Experimental Psychology, Maastricht University, PO Box 616, 6200 MD Maastricht, The Netherlands : m.huibers@dmkep.unimaas.nl - Family Practice Vol. 21, No. 2, 213-218 – Received ; 24 February 2003 – Revised : 2 September 2003 – Accepted : 3 November 2003 - © Oxford University Press 2004
Background - Although the randomized controlled trial is widely accepted as the best design to investigate new interventions, conducting a trial in primary care may present researchers with many methodological problems.
Objective - Our aim was to present an alternative trial design to overcome internal validity and recruitment problems.
Methods - In a randomized controlled trial, fatigued employees absent from work were selected among the population of an occupational health service in the South of The Netherlands.
Patients randomly assigned to the experimental condition received cognitive behavioural therapy by a research GP near their home address, whereas patients in the control group received no intervention.
We describe our considerations for building an alternative design. Research GPs and patients were recruited separately for the study.
The pre-randomization design was applied.
Results - Nine research GPs performed all the interventions.
Seventy-six experimental patients and 75 control patients were selected for study participation.
Of these, only six patients in the experimental group and seven patients in the control group withdrew from the study at some point during follow-up.
Conclusion - Results suggest that recruitment and randomization procedures in the alternative design served their purpose well.
The alternative design proposed here might have several advantages compared with conventional trial procedures.
However, our design is not widely applicable and there are ethical aspects involved that should be considered.
Researchers should address their creativity when trying to minimize the problems they may encounter in designing a study.
Cfr. : http://fampra.oxfordjournals.org/cgi/content/full/21/2/213

An approach to chronic fatigue syndrome in adults
Sabin TD - Neurologist 2003;9:28-34
Background - The neurologist is often asked to evaluate patients with a chief complaint of fatigue.
Many neurologists do not believe in the pathologically based disease known as chronic fatigue syndrome, yet as a group, neurologists are well suited to guide the diagnostic work up of such patients to pinpoint treatable disorders in the realm of neurology, general medicine, and psychiatry.
Review summary - Every patient should be carefully evaluated for certain medical, psychiatric and neurologic disease that can cause fatigue as the most prominent symptom.
This is most pressing because new work in virology, immunology and imaging holds promise but still does not provide any diagnostic test or a mechanism for the production of these symptoms.
Only a few treatments meet with even modest success in CFS.
The goal of this paper is to provide the clinical neurologist with a framework for the investigation and management of this challenging group of patients.
Conclusions - Neurologists are typically also trained in psychiatry and general medicine, and this is a strong position to evaluate the patient with fatigue.
Because no presently available test can make the diagnosis of CFS, the assessment is vital to seek out more treatable illnesses.
Cfr. : http://www.ncbi.nlm.nih.gov/pubmed/12801429

An audit of the investigation of patients with suspected chronic fatigue syndrome
Bethune CA, Wright LJ, Stoker SRG et al. - CPD Bull Immunol Allergy 2003;3:51-3

An empirical delineation of the heterogeneity of chronic unexplained fatigue in women
Vollmer-Conna U, Aslakson E, White PD, University of New South Wales, School of Psychiatry, 30 Botany Street, Sydney UNSW 2052, Australia : ute@unsw.edu.au - Pharmacogenomics. 2006 Apr;7(3):355-64 - PMID: 16610946
Objectives - To test the hypothesis that medically unexplained chronic fatigue and chronic fatigue syndrome (CFS) are heterogeneous conditions and to define the different conditions using both symptom and laboratory data.
Methods - We studied 159 women from KS, USA.
A total of 51 of these suffered from fatigue consistent with established criteria for CFS, 55 had chronic fatigue of insufficient symptoms/severity for a CFS diagnosis and 53 were healthy controls matched by age and body mass index (BMI) against those with CFS.
We used principal components analyses to define factors that best described the variable space and to reduce the number of variables.
The 38 most explanatory variables were then used in latent class analyses to define discrete subject groups.
Results - Principal components analyses defined six discrete factors that explained 40% of the variance.
Latent class analyses provided several interpretable solutions with four, five and six classes.
The four-class solution was statistically most convincing, but the six-class solution was more interpretable.
Class 1 defined 41 (26%) subjects with obesity and relative sleep hypnoea.
Class 2 were 38 (24%) healthy subjects.
Class 3 captured 24 (15%) obese relatively hypnoeic subjects, but with low heart rate variability and cortisol.
Class 4 were 23 (14%) sleep-disturbed and myalgic subjects without obesity or significant depression.
The two remaining classes with 22 (14%) and 11 (7%) subjects consisted of the most symptomatic and depressed, but without obesity or hypnoea.
Class 5 had normal sleep indices.
Class 6 was characterized by disturbed sleep, with low sleep heart rate variability, cortisol and sex hormones.
Conclusion - Chronic medically unexplained fatigue is heterogeneous.
The putative syndromes were differentiated by obesity, sleep hypnoea, depression, physiological stress response, sleep disturbance, interoception and menopausal status.
If these syndromes are externally validated and replicated, they may prove useful in determining the causes, pathophysiology and treatments of CFS.
Cfr. : http://www.ncbi.nlm.nih.gov/pubmed/16610946

An examination of the working case definition of chronic fatigue syndroom
Komaroff AL, Fagioli LR, Geiger AM et al. - Am J Med. 1996 Jan; 100(1): 56-64

An independent assessment of chiropractic practice guidelines
Cates JR, Young DN, Guerriero DJ, Jahn WT, Armine JP, Korbett AB, Bowerman DS, Porter RC, Sandman T, King RA, Private practice of chiropractic orthopedics, Oregon, IL 61061, USA - J Manipulative Physiol Ther. 2003 Jun;26(5):282-6 - PMID: 12819623
Objective - To evaluate the quality of Recommended Clinical Protocols and Guidelines for the Practice of Chiropractic (ICA guidelines) published by the International Chiropractors Association (ICA), August, 2000.
Methods - The Appraisal Instrument for Clinical Guidelines (Cluzeau instrument) was applied to the ICA guidelines by 10 independent experienced evaluators.
An independent, global assessment was also made by each evaluator.
Results - Mean scores (with 95% confidence limit) for each of the instrument's 3 dimensions were Rigor of Development, 27% (5.1); Context and Content, 18.3% (9.4); and Application, 2% (3.9).
The unanimous global assessment was "not recommended as suitable for utilization in practice."
Comparison of the ICA guideline scores with the Council on Chiropractic Practice's Clinical Practice Guideline No. 1, Vertebral Subluxation in Chiropractic Practice (CCP guidelines) scores and Guidelines for Chiropractic Quality Assurance and Practice Parameters (Mercy guidelines) Cluzeau instrument-based scores revealed that the ICA guidelines received slightly higher scores than the CCP guidelines but substantially lower scores than the Mercy guidelines for all dimensions.
Conclusion - The ICA guidelines were assessed as not suitable for utilization in chiropractic practice.
Cfr. : http://www.ncbi.nlm.nih.gov/pubmed/12819623

Analysis of aspects of personality and life style in chronic fatigue syndrome
Neerinckx E, Van Houdenhove B, Bobbaers H et al. - J Chronic Fatigue Syndrome 1996; 3: 99

Analysis of neuropsychological functioning in patients with chronic fatigue syndrome
Grafman J, Schwartz V, Dale J et al. - J Neurol Neurosurg Psychiatry 1993, 56, 684-9

Antidepressant therapy for unexplained symptoms and symptom syndromes
O'Malley PG, Jackson JL, Santoro J, Tomkins G, Balden E, Kroenke K, Department of Medicine, Walter Reed Army Medical Center, Washington, DC, USA - J Fam Pract. 1999 Dec;48(12):980-90 - PMID: 10628579
Objective - To determine the efficacy of antidepressant therapy for unexplained symptoms or symptom syndromes.
Search strategies - We identified original studies through searching MEDLINE, EMBASE, PsycLIT, the Federal Research in Progress database and The Cochrane Library.
We also searched the bibliographies of primary and review articles for additional studies.
Selection criteria - We excluded trials of patients with neuropathic, oncologic or degenerative joint pain.
Independent duplicate review of 392 articles identified 94 relevant reports of randomized trials involving 6595 patients across 6 symptom syndromes.
Independent duplicate assessment was made for inclusion and data abstraction.
Meta-analysis was performed on extractable placebo-controlled data.
Main results - Of 94 included trials, most studied either tricyclic antidepressants, antiserotonin antidepressants, selective serotonin reuptake inhibitors (SSRIs) or multiple agents for the treatment of the following syndromes : headache (50), fibromyalgia (18), functional gastrointestinal syndromes (13), idiopathic pain (11), tinnitus (2) and chronic fatigue (2).
The quality of the studies was fair (mean score = 4.8 on a scale of 0 to 8).
A majority of the studies (69%) demonstrated benefit for at least one outcome measure.
Symptom improvement typically did not correlate with depression response in the few studies where it was assessed.
Meta-analysis of all extractable data showed a substantial benefit from antidepressants : for the dichotomous outcome of improvement, the odds ratio was 3.4 (95% confidence interval [CI], 2.6 - 4.5) and for continuous outcomes, the standardized mean difference was 0.87 (95% CI, 0.59-1.14).
The absolute percentage difference in improvement between the antidepressant and placebo arms was 32%, yielding a number needed to treat of 3 to improve one person's symptoms.
Meta-regression indicated no differential effect across the classes of antidepressants; however, onbivariate tally tricyclic studies were associated with a greater likelihood of efficacy than SSRI studies (P = .02).
Conclusions - Antidepressants can be effective for various physical symptoms and symptom syndromes.
The relation of outcome to depression and the efficacy of SSRIs needs further study.
Cfr. : http://www.ncbi.nlm.nih.gov/pubmed/10628579

Antidepressants for depression in medical illness (review)
Gill D, Hatcher S - Cochrane Database Syst Rev. 2000(4):CD001312
Cfr. :
- http://www.ncbi.nlm.nih.gov/sites/entrez?cmd=Retrieve&db=PubMed&list_uids=11034712&dopt=Citation
- http://www.ncbi.nlm.nih.gov/pubmed/17636666?ordinalpos=1&itool=EntrezSystem2.PEntrez.Pubmed.Pubmed_ResultsPanel.Pubmed_RVCita
tion
- http://www.ncbi.nlm.nih.gov/pubmed/10796770?ordinalpos=1&itool=EntrezSystem2.PEntrez.Pubmed.Pubmed_ResultsPanel.Pubmed_RVCita
tion

Antiviral pathway activation in patients with chronic fatigue syndrome and acute infection
Gow JW, Simpson K, Behan PO et al. - Clin Infect Dis 2001;33:2080-1
Gene expression of key enzymes in 2 antiviral pathways (ribonuclease latent [RNase L] and RNA-regulated protein kinase [PKR]) was compared in 22 patients with chronic fatigue syndrome (CFS), 10 patients with acute gastroenteritis and 21 healthy volunteers.
Pathway activation in the group of patients with infections differed significantly from that of the other 2 groups, in whom there was no evidence of upregulation.
Therefore, assay of activation is unlikely to provide the basis for a diagnostic test for CFS.
Cfr. : http://www.ncbi.nlm.nih.gov/pubmed/11698994

Are all evidence-based practices alike ? - Problems in the ranking of evidence
Upshur RE, Primary Care Research Unit, University of Toronto, Toronto, Ont. : rupshur@idirect.com - CMAJ. 2003 Sep 30;169(7):672-3 - PMID: 14517125
Cfr. : http://www.cmaj.ca/cgi/reprint/169/7/672.pdf

Are nonspecific practice guidelines potentially harmful ? - A randomized comparison of the effect of nonspecific versus specific guidelines on physician decision making
Shekelle PG, Kravitz RL, Beart J, Marger M, Wang M, Lee M, Veterans Affairs Health Services Research & Development Service, West Los Angeles Veterans Affairs Medical Center, CA 90073, USA - Health Serv Res. 2000 Mar;34(7):1429-48 - PMID: 10737446
Objective - To test the ability of two different clinical practice guideline formats to influence physician ordering of electrodiagnostic tests in low back pain.
Data sources / Study design - Randomized controlled trial of the effect of practice guidelines on self-reported physician test ordering behavior in response to a series of 12 clinical vignettes.
Data came from a national random sample of 900 U.S. neurologists, physical medicine physicians and general internists.
Intervention - Two different versions of a practice guideline for the use of electrodiagnostic tests (EDT) were developed by the U.S. Agency for Health Care Policy and Research Low Back Problems Panel.
The two guidelines were similar in content but varied in the specificity of their recommendations. DATA
Collection - The proportion of clinical vignettes for which EDTs were ordered for appropriate and inappropriate clinical indications in each of three physician groups were randomly assigned to receive vignettes alone, vignettes plus the nonspecific version of the guideline or vignettes plus the specific version of the guideline.
Principal findings - The response rate to the survey was 71 percent.
The proportion of appropriate vignettes for which EDTs were ordered averaged 77 percent for the no guideline group, 71 percent for the nonspecific guideline group and 79 percent for the specific guideline group (p = .002).
The corresponding values for the number of EDTs ordered for inappropriate vignettes were 32 percent, 32 percent and 26 percent, respectively (p = .08).
Pairwise comparisons showed that physicians receiving the nonspecific guidelines ordered fewer EDTs for appropriate clinical vignettes than did physicians receiving no guidelines (p = .02).
Furthermore, compared to physicians receiving nonspecific guidelines, physicians receiving specific guidelines ordered significantly more EDTs for appropriate vignettes (p = .0007) and significantly fewer EDTs for inappropriate vignettes (p = .04).
Conclusions - The clarity and clinical applicability of a guideline may be important attributes that contribute to the effects of practice guidelines.
Cfr. : http://www.ncbi.nlm.nih.gov/pubmed/10737446

Assessing attitudes toward new names for chronic fatigue syndrome
Jason LA, Eisele H, Taylor RR – Eval Health Prof 2001;24:424-35
Cfr. : http://ehp.sagepub.com/cgi/content/abstract/24/4/424?ck=nck

Assessing the quality of research
Glasziou P, Vandenbroucke J, Chalmers I - BMJ 2004;328:39-41
Cfr. : http://www.bmj.com/cgi/content/extract/328/7430/39

Attributes of clinical recommendations that influence change in practice following audit and feedback
Foy R, MacLennan G, Grimshaw J, Penney G, Campbell M, Grol R, The University of Edinburgh, Department of Obstetrics & Gynaecology, 37 Chalmers Street, UK : R.Foy@ed.ac.uk - J Clin Epidemiol. 2002 Jul;55(7):717-22 - PMID: 12160920
The object of this study was to determine which attributes of clinical practice recommendations influence changes in clinical practice following audit and feedback.
This was an observational study using multilevel modeling to examine the relationship between attributes of clinical practice recommendations and compliance with the recommendations before and after audit and feedback.
Sixteen hospital gynecology units in Scotland participated in a national audit project.
Clinical practice recommendations covering selected gynecological topics were developed and data collected to assess baseline (preintervention) compliance.
Summaries of performance were fed back to consultant gynecologists in each hospital and follow-up (postintervention) data were collected.
Trained audit assistants used standardized forms to abstract data from case notes.
Compliance data were available at baseline and follow-up for a total of 42 clinical practice recommendations.
Altogether, 4,664 case notes contributed to baseline data and 4,382 to follow-up data.
Thirteen attributes describing clinical practice recommendations were developed, based upon previous work and pretested.
A panel of seven consultant gynecologists rated the extent to which each of the 42 recommendations possessed each of the 13 attributes.
The main outcome measures were the association of each attribute with compliance and with changes in clinical practice.
Recommendations compatible with clinician values and not requiring changes to fixed routines were independently associated with greater compliance at baseline and follow-up.
However, recommendations incompatible with clinician values were independently associated with greater change in practice following audit and feedback.
Attributes of recommendations may influence the effectiveness of audit and feedback in secondary care.
Recommendations seen as incompatible with clinician values are associated with lower compliance but greater behavioral change following audit and feedback.
Cfr. : http://www.ncbi.nlm.nih.gov/pubmed/12160920

Attributions and self-esteem in depression and chronic fatigue syndromes
Powell R, Dolan R, Wessely S - J Psychosom Res 1990; 34: 665-73

Lees verder : Deel XXI


25-11-2009 om 20:40 geschreven door Jules
0 1 2 3 4 5 - Gemiddelde waardering: 5/5 - (1 Stemmen)
Tags:arbeidsongeschiktbeidsbeoordeling, arbeidsongeschiktheid, bedrijfsarts, begeleiden, behandelen, beoordelen, chronische vermoeidheidssyndroom, fibromyalgie, ME/CVS, psychosomatisch, reïntegratie, verzekeringsarts, werk, werkhervatting, ziekteverzuim



Snel weer aan het werk - Bedrijfsartsen op bres voor arbeidsongeschikten - Deel XXI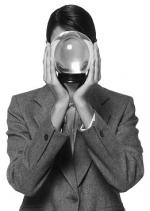 Snel weer aan het werk

Bedrijfsartsen op bres voor arbeidsongeschikten

Deel XXI

Autonomic function in panic disorder - Cardiorespiratory and plasma catecholamine responsivity to multiple challenges of the autonomic nervous system
Presented in part at the 1992 Annual Meeting of the American College of Neuropsychopharmacology, San Juan, Puerto Rico, December 16, 1992 and at the 48th Annual Meeting of the Society for Biological Psychiatry, San Francisco, CA, May 20, 1993
Murray B. Steinab, Gordon J.C. Asmundsonab – a From the Anxiety Disorders Research Program, Department of Psychiatry, University of Manitoba, Winnipeg, Manitoba, Canada – b Department of Pharmacology, University of Manitoba, Winnipeg, Manitoba, Canada - Address reprint requests to : Murray B. Stein, MD, FRCPC, Anxiety & Traumatic Stress Disorders Research Program, Department of Psychiatry, University of California, San Diego Veterans Administration Medical Center, 3350 La Jolla Village Drive, San Diego, California 92161, USA - Biol Psychiatry 1994;Volume 36, Issue 8, Pages 548-558 (15 October 1994)
We are grateful to Mariette J. Chartier, RN, BSc, for help in conducting the autonomic function studies, to Thomas W. Millar BSc(Eng) for his development of the data acquisition and reduction software, to Ken Dhalla and Dr. Naranjan S. Dhalla for providing the catecholamine assays, to Doug Tataryn, PhD for his assistance with data analysis and to Anjala Bharadwaj for her help in setting up and piloting the autonomic testing procedures. We are also indebted to Meir H. Kryger, MD for the use of his clinical laboratory facilities.
This investigation was supported in part by grant MA-11344 (to MBS) and a Scholarship Award (to MBS) both from the Medical Research Council of Canada and a Postdoctoral Fellowship Award (to GJGA) from the Manitoba Health Research Council.
Panic disorder has been widely hypothesized to be associated with dysfunction of the autonomic nervous system.
In this study, 24 patients with panic disorder and 26 healthy control subjects took part in a broad battery of autonomic function tests, each designed to stress the autonomic nervous system in a particular fashion.
Testing consisted of postural challenge, isometric exercise, cold pressor and Valsalva maneuver.
Dependent measures included heart rate, vagal tone, blood pressure, respiratory frequency, end-tidal CO2 levels and plasma norepinephrine and epinephrine levels.
The testing procedures reliably produced changes in autonomic output in the expected directions, but patients with panic disorder were not found to differ from healthy controls in their cardiorespiratory or plasma catecholaminergic responses.
This pattern of normal autonomic responsivity in the patients with panic disorder was evident across multiple test conditions with varying autonomic demand characteristics, thereby supporting the integrity of autonomic regulatory systems in this illness.
These data run counter to a simple notion of autonomic dysfunction in panic disorder.
Cfr. : http://www.journals.elsevierhealth.com/periodicals/bps/article/PII000632239490619X/ab
stract

Barriers to initiating depression treatment in primary care practice
Nutting PA, Rost K, Dickinson M, Werner JJ, Dickinson P, Smith JL, Gallovic B, Center for Research Strategies, Suite 1150, 225 E 16th Avenue, Denver, CO 80203, USA : Paul.Nutting@CRSLLC.org - J Gen Intern Med. 2002 Feb;17(2):103-11 - PMID: 11841525
Objective and design - This study used qualitative and quantitative methods to examine the reasons primary care physicians and nurses offered for their inability to initiate guideline-concordant acute-phase care for patients with current major depression.
Participants and setting - Two hundred thirty-nine patients with 5 or more symptoms of depression seeing 12 physicians in 6 primary care practices were randomized to the intervention arm of a trial of the effectiveness of depression treatment.
Sixty-six (27.6%) patients identified as failing to meet criteria for guideline-concordant treatment 8 weeks following the index visit were the focus of this analysis.
Methods - The research team interviewed the 12 physicians and 6 nurse care managers to explore the major reasons depressed patients fail to receive guideline-concordant acute-phase care.
This information was used to develop a checklist of barriers to depression care.
The 12 physicians then completed the checklist for each of the 64 patients for whom he or she was the primary care provider.
Physicians chose which barriers they felt applied to each patient and weighted the importance of the barrier by assigning a total of 100 points for each patient.
Cluster analysis of barrier scores identified naturally occurring groups of patients with common barrier profiles.
Results - The cluster analysis produced a 5-cluster solution with profiles characterized by patient resistance (19 patients, 30.6%), patient noncompliance with visits (15 patients, 24.2%), physician judgment overruled the guideline (12 patients, 19.3%), patient psychosocial burden (8 patients, 12.9%) and health care system problems (8 patients, 12.9%).
The physicians assigned 4,707 (75.9%) of the 6,200 weighting points to patient-centered barriers.
Physician-centered barriers accounted for 927 (15.0%) and system barriers accounted for 566 (9.1%) of weighting points.
Twenty-eight percent of the patients not initiating guideline-concordant acute-stage care went on to receive additional care and met criteria for remission at 6 months, with no statistical difference across the 5 patient clusters.
Conclusions - Current interventions fail to address barriers to initiating guideline-concordant acute-stage care faced by more than a quarter of depressed primary care patients.
Physicians feel that barriers arise most frequently from factors centered with the patients, their psychosocial circumstances and their attitudes and beliefs about depression and its care.
Physicians less frequently make judgments that overrule the guidelines, but do so when patients have complex illness patterns.
Further descriptive and experimental studies are needed to confirm and further examine barriers to depression care.
Because few untreated patients improve without acute-stage care, additional work is also needed to develop new intervention components that address these barriers.
Cfr. : http://www.ncbi.nlm.nih.gov/pubmed/11841525

Behavioral health disability management
Conti, DJ; Burton, WN – In : 'The Employee Assistance Handbook' – cfr. : http://www.amazon.com/Employee-Assistance-Handbook-James-Oher/dp/0471242527 - Oher JM, editor - John Wiley & Sons, Inc.; New York : 1999
Cfr. : http://books.google.be/books?id=ThB74jM8fU8C&pg=PA319&lpg=PA319&dq=Conti+-+Behavioral+health+disability+management&source=bl&ots=vnc-RbwMY5&sig=BhveLep1jz96U7oAD7uUU9-BJiQ&hl=nl&ei=W30QSraOJN26jAfXuKXGBg&sa=X&oi=book_result&ct=result&resnum
=1

Behavioral medicine approaches to somatoform disorders
Looper KJ, Kirmayer LJ - J Consult Clin Psychol 2002;70:810-27
This article reviews the research evidence for the efficacy of cognitive-behavioral therapy (CBT) for somatoform disorders.
Randomized controlled studies support the efficacy of individual CBT for the treatment of hypochondriasis, body dysmorphic disorder (BDD) and undifferentiated somatoform disorders including medically unexplained symptoms, chronic fatigue syndrome and noncardiac chest pain and group CBT for the treatment of BDD and somatization disorder.
On the basis of this review of the existing research and a theoretical model of the processes involved in somatoform disorders, the authors offer suggestions for future research and effective treatment.
Cfr. : http://www.ncbi.nlm.nih.gov/pubmed/12090385

Beyond somatisation - A review of the understanding and treatment of medically unexplained physical symptoms (MUPS)
Burton C - Br J Gen Pract 2003;53:231-9
Cfr. : http://www.ncbi.nlm.nih.gov/pmc/articles/PMC1314551/

Bi-directional immune-brain communication - Implications for understanding stress, pain and cognition
Maier SF - Brain Behav Immun 2003;17:69-85
The immune system and the central nervous system form a bi-directional communication network.
The critical roles of pro-inflammatory cytokines in both the periphery and the nervous system are discussed.
In the periphery, these cytokines initiate the processes that signal the brain that immune activation has occurred and communicate this information over both neural and blood-borne routes.
The arrival of these signals in the central nervous system induces a neural cascade that includes the de novo induction of pro-inflammatory cytokines.
The functions of these cytokines in the nervous system are discussed and it is argued that they play a key role in regulating the neural control of immune processes in the periphery.
In addition, it is argued that these cytokines play a variety of other roles and some implications of the cytokine network for understanding stress, behavior, sensory processing, mood and cognition are described.
The overall argument is that because brain-mediated host defense involves behavioral, sensory, mood and cognitive alterations, immune activation and immune products such as the cytokines can have a pervasive effect on these functions.
Finally, these phenomena are placed in an evolutionary perspective.
Cfr. : http://www.ncbi.nlm.nih.gov/pubmed/12676570

Bias and prevalence effects on kappa viewed in terms of sensitivity and specificity
Hoehler FK, Data Management Center, 210 South Batavia Street, Orange, CA 92868, USA - J Clin Epidemiol. 2000 May;53(5):499-503 - PMID: 10812322
Paradoxical effects of bias and prevalence on the kappa coefficient are examined using the concepts of sensitivity and specificity.
Results that appear paradoxical when viewed as a 2 x 2 table of frequencies do not appear paradoxical when viewed as a pair of sensitivity and specificity measures where each observer is treated as a predictor of the other observer.
An adjusted kappa value can be obtained from these sensitivity/specificity measures but simulation studies indicate that it would result in substantial overestimation of reliability when bias or prevalence effects are observed.
It is suggested that investigators concentrate on obtaining populations with trait prevalence near 50% rather than searching for statistical indices to rescue or excuse inefficient experiments.
Cfr. : http://www.ncbi.nlm.nih.gov/pubmed/10812322

Bias, prevalence and kappa
Byrt T, Bishop J, Carlin JB, Clinical Epidemiology and Biostatistics Unit, Royal Children's Hospital Research Foundation, Parkville, Victoria, Australia - J Clin Epidemiol. 1993 May;46(5):423-9 - PMID: 8501467
Since the introduction of Cohen's kappa as a chance-adjusted measure of agreement between two observers, several "paradoxes" in its interpretation have been pointed out.
The difficulties occur because kappa not only measures agreement but is also affected in complex ways by the presence of bias between observers and by the distributions of data across the categories that are used ("prevalence").
In this paper, new indices that provide independent measures of bias and prevalence, as well as of observed agreement, are defined and a simple formula is derived that expresses kappa in terms of these three indices.
When comparisons are made between agreement studies it can be misleading to report kappa values alone and it is recommended that researchers also include quantitative indicators of bias and prevalence.
Cfr. : http://www.ncbi.nlm.nih.gov/pubmed/8501467

Biochemical a evidence for a novel low molecular weight 2-5-A-dependent RNase L in chronic fatigue syndrome
Suhadolnik RJ, Peterson DL, O'Brien et al. - J Interferon and Cytokine Res 1997; 17 July: 377-85

Biological stress markers and misconceptions about them
Theorell T - Stress Health 2003;:59-60
Cfr. : http://www.ingentaconnect.com/content/jws/smi/2003/00000019/00000002/art00960

Brain chemistry reflects dual states of pain and anxiety in chronic low back pain
Grachev ID, Fredrickson BE, Apkarian AV, Department of Anesthesiology, SUNY Upstate Medical University, Syracuse, NY, USA : grachevi@hotmail.com - J Neural Transm. 2002 Oct;109(10):1309-34 - PMID: 12373563
The neurobiology of the interaction between pain and anxiety is unknown.
The present study examined interrelationships between : regional brain chemistry (as identified by in vivo proton magnetic resonance spectroscopy [(1)H-MRS] in dorsolateral prefrontal cortex [DLPFC], orbitofrontal cortex [OFC], cingulate and thalamus), pain (as measured by short form of the McGill Pain Questionnaire [SF-MPQ]) and anxiety (measured by the State-Trait Anxiety Inventory) in chronic low back pain (CLBP) patients and contrasted to the relationship between brain chemistry and anxiety in sex and age-matched normal subjects.
The results show that brain chemistry depends on a 3-way interaction of brain regions examined, subject groups (normal vs. CLBP) and anxiety levels (high vs. low).
The concentration of N-Acetyl aspartate (the largest peak in (1)H-MRS) in OFC could distinguish between anxiety levels and between subject groups.
Chemical-perceptual relationships were analyzed by calculating correlations between regional chemicals and perceptual measures of pain and anxiety.
To isolate pain from anxiety, these maps were subdivided based on anxiety and, in the CLBP patients along anxiety-more-related vs. anxiety-less-related pain descriptors and along sensory vs. affective pain descriptors.
There was a precise relationship between perception and brain chemistry.
The chemical-perceptual network best related to pain in CLBP patients was comprised of the DLPFC and OFC; the chemical-anxiety network was best related to the OFC chemistry in normals and to all four regions studied in CLBP patients; and the cingulate was best related to the affective component of pain.
We conclude that the chemical-perceptual mapping differentiates between closely related perceptual states of pain and anxiety in chronic pain and provides a brain regional-chemical-perceptual description of the long-term reorganization that occurs with chronic pain.
Cfr. : http://www.ncbi.nlm.nih.gov/pubmed/12373563

Building an evidence base for occupational health interventions
Verbeek J, Husman K, van Dijk F, Jauhiainen M, Pasternack I, Vainio H, Kuopio Regional Institute of Occupational Health, Department of Research and Development in Occupational Health, Finland : Jos.Verbeek@ttl.fi - Scand J Work Environ Health. 2004 Apr;30(2):164-70 - PMID: 15127785
This article summarizes arguments for building an evidence base for occupational health.
Evidence is needed on the most effective ways of eliminating health hazards in the workplace and at work, enhancing healthy behavior or the empowerment of workers and preventing and treating occupational diseases and occupational disability.
An evidence base for occupational health must include systematic reviews.
The Cochrane Collaboration has brought together some of the evidence; however, a search for systematic reviews on the top priorities in occupational health research showed that systematic reviews are lacking in many areas.
Current reviewing methods can be adapted to the special features of occupational health.
It is concluded that more effort should be invested in the preparation, maintenance and dissemination of systematic reviews in order to create a necessary evidence base for occupational health interventions.
Occupational health could benefit considerably from greater awareness of the evidence for and against various types of intervention.
Cfr. : http://www.ncbi.nlm.nih.gov/pubmed/15127785

Building' a history rather than 'Taking' one - A perspective on information sharing during the medical interview
Haidet P, Paterniti DA - Arch Intern Med 2003;163:1134-40
Patients and physicians enter the medical encounter with unique perspectives on the illness experience.
These perspectives influence the way that information is shared during the initial phase of the interview.
Previous research has demonstrated that patients who are able to fully share their perspective often achieve better outcomes.
However, studies of patient-physician communication have shown that the patient's perspective is often lost.
Researchers and educators have responded with calls for practitioners to adopt a "narrative-based medicine" approach to the medical interview.
In this article, we review the literature on narrative-based medicine with an emphasis on information sharing during the medical interview.
We suggest a framework of skills and attitudes that can act as a foundation for future work in educating practitioners and researching the medical interview.
Cfr. : http://www.ncbi.nlm.nih.gov/pubmed/12767949

Can depression treatment in primary care reduce disability ? - A stepped care approach
Lin EH, VonKorff M, Russo J, Katon W, Simon GE, Unützer J, Bush T, Walker E, Ludman E, Center for Health Studies, Group Health Cooperative of Puget Sound, Center for Health Studies, Met Park II, 1730 Minor Ave, Suite 1600, Seattle, WA 98101-1448, USA : lin.e@ghc.org - Arch Fam Med. 2000 Nov-Dec;9(10):1052-8 - PMID: 11115207
Objective - To assess effects of stepped collaborative care depression intervention on disability. DESIGN: Randomized controlled trial.
Setting - Four primary care clinics of a large health maintenance organization.
Patients - Two hundred twenty-eight patients with either 4 or more persistent major depressive symptoms or a score of 1.5 or greater on the Hopkins Symptom Checklist. Depression items were randomized to stepped care intervention or usual care 6 to 8 weeks after initiating antidepressant medication.
Intervention - Augmented treatment of persistently depressed patients by an on-site psychiatrist collaborating with primary care physicians.
Treatment included patient education, adjustment of pharmacotherap and proactive monitoring of outcomes.
Main outcome measures - Baseline, 1-, 3-, and 6-month assessments of the Sheehan Disability Scale and the social function and role limitation subscales of the Medical Outcomes Study 36-Item Short-Form Health Survey (SF-36).
Results - Patients who received the depression intervention experienced less interference in their family, work and social activities than patients receiving usual primary care (Sheehan Disability Scale, z = 2.23; P =.025).
Patients receiving intervention also reported a trend toward more improvement in SF-36-defined social functioning than patients receiving usual care (z = 1.63, P =.10), but there was no significant difference in role performance (z = 0.07, P =.94).
Conclusions - Significant disability accompanied depression in this persistently depressed group.
The stepped care intervention resulted in small to moderate functional improvements for these primary care patients.
Cfr. : http://www.ncbi.nlm.nih.gov/pubmed/11115207

Caring for a relative with chronic fatigue syndrome - Difficulties, cognition and acceptance over time
Ax S, Gregg VH, Jones D - J R Soc Health 2002;122:35-42
Cfr. : http://rsh.sagepub.com/cgi/content/abstract/122/1/35

Case control study of chronic fatigue in pediatric patients
Carter BD, Edwards JF, Kronenberger WG et al. - Pediatrics 1995;95:179-86

Causal attributions for somatic sensations in patients with chronic fatigue syndrome and their partners
Butler JA, Chalder T, Wessely S, Department of Psychological Medicine, Maudsley Hospital, London - Psychol Med. 2001 Jan;31(1):97-105 - PMID: 11200964
Background - Patients with chronic fatigue syndrome (CFS) often make somatic attributions for their illness which has been associated with poor outcome.
A tendency to make somatic attributions in general may be a vulnerability factor for the development of CFS.
Methods - This cross-sectional study based on self-report questionnaire data aimed to investigate the type of attributions for symptoms made by patients with CFS and to compare this to attributions made by their partners.
It was hypothesized that patients with CFS would make more somatic attributions for their own symptoms than control subjects and that partners of patients with CFS would make more somatic attributions for their ill relative's symptoms but would be similar to controls regarding their own symptoms.
Fifty patients with CFS were compared to 50 controls from a fracture clinic in the same hospital and 46 relatives living with the patients with CFS.
A modified Symptom Interpretation Questionnaire was used to assess causal attributions.
Results - CFS patients were more likely to make somatic attributions for their symptoms.
The relatives of patients with CFS made significantly more somatic attributions for symptoms in their ill relative.
However, they were like the fracture clinic controls in terms of making predominantly normalizing attributions for their own symptoms.
Conclusions - The data support modification of existing cognitive behavioural treatments for CFS to investigate whether addressing partners' attributions for patients' symptoms improves recovery in the patient.
Furthermore, a tendency to make somatic attributions for symptoms may be a vulnerability factor for the development of CFS.
Cfr. : http://www.ncbi.nlm.nih.gov/pubmed/11200964

CCH Unscheduled Absence Survey 2006
CCH, Inc. : http://onlinestore.cch.com
Cfr. : http://www.cch.com/absenteeism2006/default.asp

Challenges to conventional thinking about mind and body
Paul Grossman, Freiburg Institute for Mindfulness Research, Konradstrasse 32, 79100, Freiburg, Germany - E-mail address : BreathingSpace@t-online.de - Journal of Psychosomatic Research 55 (2003) 491–492 - D 2003 Elsevier Inc.
The notion that physical symptoms of sane individuals may sometimes bear little or no relationship to measurable physiological functioning is counterintuitive to most us, whether we are lay people, psychologists, physicians or even psychosomatic experts.
Such an idea profoundly violates nearly everyone's ordinary view of reality and challenges our sense of safety in the world : if we cannot trust those filtered cortical transmissions telling us that something is happening to our body, what can we believe ?
If our bodily perceptions are so error-prone, how do we know when we ought to be truly alarmed by somatic symptoms ?
If we possess a nervous or fearful disposition, does this mean we are doomed to 'invent' or 'amplify' physical symptoms and are even more unable than less anxious types to distinguish between genuine physiological alterations and misperceptions ?
Precisely, these kinds of issues are raised by the research in this issue by Houtveen et al.
The authors report that the extent of self-rated somatic symptoms during mental stress and CO2 rebreathing was generally unrelated to a variety of cardiovascular, autonomic and ventilatory measures, but it was, on the other hand, strongly and positively associated with trait anxiety and a history of physical complaints.
These findings correspond to a number of studies that have found no exaggerated physiological reactivity to relevant laboratory stressors among individuals marked by a heightened proclivity to physical complaints and/or chronic anxiety.
However, it remains unclear why still other investigations of anxiety accompanied by extreme physical symptoms, as in panic disorder, sometimes do find concurrent evidence of atypical physiological levels or reactivity.
Do these other findings represent real distinctions between normal individuals and patients with distinct types of anxiety disorder, as suggested by differences in laboratory studies of cardiovascular autonomic control between panic patients and normal controls (e.g., Ref. [1]) or by Klein's suffocation alarm theory of panic disorder [2] in which impaired central regulation of respiration is proposed as a primary cause of the disorder ?
Or could it merely be that most studies have taken place not in the real world, but in a laboratory environment, often without sufficient time for subjects to adapt themselves to the unfamiliar setting and physiological measurement devices.
One might reasonably assume that particularly under nonadapted conditions, chronically anxious patients may display greater laboratory physiological responses than nonanxious controls, but that these variations may not necessarily reflect real-life, neurophysiological differences between the groups, as so often suggested in the literature.
Regarding panic disorder, such laboratory specificity of response is supported by several studies : for example, Stein and Asmundson [3,4] found no autonomic or cardiovascular differences during rest or challenge between panic patients and controls after they employed an extended acclimatization phase.
An ambulatory study of panic disorder patients and healthy controls also found no differences in cardiac activity between groups under reallife conditions [5].
Still other research reviewed by Houtveen et al. indicates that even under typical laboratory conditions, highly relevant stressors, such as public speaking, often produce no exaggerated physiological reactions among social phobics, although somatic symptom reporting and anxiety are greatly elevated.
Furthermore, even when we consider those publications where differences between patient and control groups are reported, there are always large proportions of the patient groups who produce no atypical physiological baseline levels or reactions to stressors, although subjective reports of physical symptoms and anxiety are consistently elevated among these patients.
When such diverse evidence is considered, incongruence between physiology and experience of anxiety and somatic complaints seems very credible.
But how can we understand this lack of concordance between physiology and symptomatology ?
In general, the literature has primarily focused upon the cognitive–behavioral explanation that chronically anxious individuals manifest a tendency toward increased attention to and amplification of bodily symptoms related to consequences of negative, often catastrophic appraisal of somatic sensations.
However, equally plausible is the possibility that states of anxiety actually alter the central nervous system circuitry so that visceral perceptions are, indeed, more unpleasant or painful.
Subsequent negative appraisal and aversive responses to bodily sensation may be epiphenomenal to this altered central processing of somatic sensation.
Increasing support for this second hypothesis has been gathered by imaging and pharmacological studies in recent years, especially by investigations examining relations between pain and anxiety.
Interactions between serotonergic and endorphinic systems and chemical–perceptual mapping of cortical regions, provide evidence of central links between anxiety and interoceptive experience [6,7].
Also, emotion-related limbic functioning has been tied to central sensory up-regulation [8] and specific hippocampal networks that exacerbate pain under anxiety-provoking conditions have been identified [9].
These are just a few examples of the growing body of evidence that indicate that the experience of unpleasant or painful bodily sensations does, in fact, reflect accurate perception during anxious times, despite the lack of heightened peripheral physiological activity.
Should such an intimate connectedness of emotion and somatic experience continue to be supported by future investigation, we may need to rethink current ideas about mind–body relations.
At least in terms of interpreting subjective experience of psyche and soma, it may be useful to reexamine pre-Cartesian, even ancient Buddhist views of an inseparable mind/body, in which emotional state (among other things) centrally conditions our every perception.
For example, the simple wisdom : ''When an ordinary person is contacted by a painful feeling, he feels two feelings — a bodily one and a mental one'' [10].
In this light, one may gain courage to attempt to answer the questions posed at the beginning of this commentary : unpleasant somatic symptoms may always tell us something is awry, but only sometimes is peripheral physiological functioning the problem.
Paying close and impartial attention to our bodies during emotional states may also teach us that we store much of our emotional dysphoria in our bodily sensations, even if these sensations are mainly located at the top of our heads : we ought not to forget that physical symptoms constitute major diagnostic criteria for almost all clinical psychiatric disorders and these symptoms are rarely accompanied by convincing evidence of actual physiological dysfunction.
Studies like that of Houtveen et al. force us to step out of our perhaps dated scientific paradigms and consider other ways of understanding the embodied mind.
Cfr. : http://www.mbsr-freiburg.de/files/2003_Grossman_JPR_mind-body.pdf

Changing clinical behaviour by making guidelines specific
Susan Michie, reader in clinical health psychology1, Marie Johnston, professor of psychology2 - 1 Centre for Outcomes Research and Effectiveness, Department of Psychology, University College London, London WC1E 7HB -- 2 School of Psychology, King's College, University of Aberdeen, Aberdeen, AB24 2UB - Correspondence to : S Michie : s.michie@ucl.ac.uk – BMJ 2004;328:343-345 (7 February)
Efforts to get doctors to follow guidelines have overlooked the importance of clear and concise recommendations
The problems of getting people to act on evidence based guidelines are widely recognised.
An overview of 41 systematic reviews found that the most promising approach was to use a variety of interventions including audit and feedback, reminders and educational outreach.
The effective interventions often involved complicated procedures and were always an addition to the provision of guidelines.
None of the studies used the simplest intervention—that is, changing the wording of the guidelines.
We examine the importance of precise behavioural recommendations and suggest how some current guidelines could be improved.
Importance of wording
The wording of a behavioural instruction affects the likelihood that it will be followed, by influencing comprehension, recall, planning and behaviour.
For example, work by Philip Ley shows that using specific concrete statements increases the extent to which information is both understood and remembered.
Individuals who intend to change behaviour are more successful if they have a specific behavioural plan.
A recognised technique of behaviour modification is to define the target behaviour in specific and concrete terms.
In a study of attributes of 10 national clinical guidelines, general practitioners followed the guidelines on 67% of occasions if they were concrete and precise but on only 36% of occasions when they were vague and non-specific.
Implementation of guidelines might therefore be improved by defining the crucial elements precisely.
Clear specification also makes it possible to assess whether the guideline has been followed.
Specifying behaviour
Recommendations in guidelines are rarely specified in precise behavioural terms such as what, who, when, where and how.
An example is the first clinical guideline to be developed and published by the National Institute for Clinical Excellence, which has been widely circulated throughout the NHS.
Despite the high quality review of evidence underpinning the guideline, the recommendations are not behaviourally specific.
The guideline is long, with the recommendations in the short form exceeding 20 pages.
This may result in recommendations getting lost.
Furthermore, the style of presentation of the guidelines does not optimise implementation.
Table 1 gives the main (grade A, based on randomised controlled trials) recommendations with suggestions on how they could be behaviourally specified.
We have limited the suggestions to what and who, but where, when and how could be similarly added.
We have used active verbs rather than general exhortations (should) or descriptions (may).
Translating the recommendations in this way revealed two areas of uncertainty.
In the first example, it is unclear whether day hospital treatment should be encouraged or merely offered; in the fifth, it is unclear whether depot preparations should be prescribed for everyone with schizophrenia.
-- Table 1 - Suggested amendments to published guidelines on schizophrenia to improve specification of behaviour --
Constructing the who component of the recommendation showed that the specification of the health professional is slightly different in each of the five recommendations.
In practice, the same person may carry out each of the defined functions, but it could be two or more people.
The person specification clarifies the initial steps of implementing the guideline for trust boards.
This analysis suggests that these guidelines may have been developed to offer general guidance rather than prescriptive action.
However, similar patterns are present in the subsequent three evidence based guidelines published by the National Institute for Clinical Excellence.
Table 2 gives one grade A recommendation from each guideline and illustrative questions that remain unanswered by the guidelines' wording.
-- Table 2 - Illustrative grade A recommendations from three National Institute for Clinical Excellence guidelines and questions about behavioural specifications --
Analysing and changing behaviour
Specifying behaviour precisely serves two functions in implementing guidelines.
Firstly, as described above, it makes implementation more likely; there is greater clarity about what is required and greater certainty about whether it has been accomplished.
Secondly, it allows a systematic investigation of the way that the behaviour is linked to what occurs before (antecedents) and what occurs after (consequences).
Antecedents and consequences can operate as either facilitators of or barriers to, behaviour.
Changing these is a powerful way of changing behaviour.
The scientific analysis of the relations between antecedents, behaviour, and consequences (ABC) is known as behavioural analysis or functional analysis and was developed within clinical psychology.
Examples of manipulating antecedents and consequences and observing the effect on a defined behaviour come from two experimental studies of referral rates of general practitioners.
The first introduced an antecedent cue to increase referral rates for mammography.
The cue was a sticker in a schematic breast shape with a bright orange dot placed on the charts of women aged over 50 years.
Referral rates were higher in this condition than in the control condition.
The second study evaluated an intervention to reduce the frequency that general practitioners ordered radiography of the lumbar spine and knee.
Each time the general practitioner ordered an x ray examination, the results were accompanied by an educational sticker that reiterated the guidelines.
This reduced the frequency of ordering by 20%, in line with the recommendations of the Royal College of Radiologists.
Conclusion
Ample evidence exists to support the argument that the simplest, most cost effective intervention to increase the implementation of guidelines is rewriting guidelines in behaviourally specific terms.
Future research could compare the effectiveness of rewritten guidelines with that of the original before assessing more complex interventions.
Interventions should be developed on the basis of an analysis of the antecedents and consequences controlling implementation behaviours.
This analysis should be informed by relevant psychological theory.
Cfr. : http://www.bmj.com/cgi/content/full/328/7435/343

Changing provider behavior - An overview of systematic reviews of interventions
Grimshaw JM, Shirran L, Thomas R, Mowatt G, Fraser C, Bero L, Grilli R, Harvey E, Oxman A, O'Brien MA, Health Services Research Unit, University of Aberdeen, Foresterhill, United Kingdom. j.m.grimshaw@abdn.ac.uk - Med Care. 2001 Aug;39(8 Suppl 2):II2-45 - PMID: 11583120
Background - Increasing recognition of the failure to translate research findings into practice has led to greater awareness of the importance of using active dissemination and implementation strategies.
Although there is a growing body of research evidence about the effectiveness of different strategies, this is not easily accessible to policy makers and professionals.
Objectives - To identify, appraise, and synthesize systematic reviews of professional educational or quality assurance interventions to improve quality of care.
Research design - An overview was made of systematic reviews of professional behavior change interventions published between 1966 and 1998.
Results - Forty-one reviews were identified covering a wide range of interventions and behaviors.
In general, passive approaches are generally ineffective and unlikely to result in behavior change.
Most other interventions are effective under some circumstances; none are effective under all circumstances.
Promising approaches include educational outreach (for prescribing) and reminders.
Multifaceted interventions targeting different barriers to change are more likely to be effective than single interventions.
Conclusions - Although the current evidence base is incomplete, it provides valuable insights into the likely effectiveness of different interventions.
Future quality improvement or educational activities should be informed by the findings of systematic reviews of professional behavior change interventions.
Cfr. : http://www.ncbi.nlm.nih.gov/pubmed/11583120

Changing the behavior of healthcare professionals - The use of theory in promoting the uptake of research findings
Eccles M, Grimshaw J, Walker A, Johnston M, Pitts N, Centre for Health Services Research, University of Newcastle upon Tyne, 21 Claremont Place, Newcastle upon Tyne, NE2 4AA, UK : martin.eccles@ncl.ac.uk - J Clin Epidemiol. 2005 Feb;58(2):107-12 - PMID: 15680740
Objective - The uptake of research findings into routine health care is a haphazard and unpredictable process.
The usefulness of the results of implementation studies is limited, due in part to the lack of an underlying framework of the important dimensions of research studies in this area and the healthcare settings within which they are conducted and may subsequently be used.
Study design and settings - We explore the role for a theory-based framework and suggest some of the methods that would be needed to operationalize the framework in the context of designing and conducting interventions aimed at improving the use of research findings by individual healthcare professionals or teams.
Conclusions - This research offers a framework for those who would seek to use the results of such studies in routine healthcare settings.
Cfr. : http://www.ncbi.nlm.nih.gov/pubmed/15680740
Also see the comment on this article 'The OFF theory of research utilization' - Oxman AD, Fretheim A, Flottorp S, Norwegian Health Services Research Centre, Informed Choice Research Department, PO Box 7004, St. Olavs Plass, Oslo, Norway : oxman@online.no - J Clin Epidemiol. 2005 Feb;58(2):113-6; discussion 117-20 - PMID: 15680741 at : http://www.ncbi.nlm.nih.gov/pubmed/15680741?ordinalpos=1&itool=EntrezSystem2.PEntrez.Pubmed.Pubmed_ResultsPanel.Pubmed_Disco
veryPanel.Pubmed_RVAbstractPlus

Characteristics of effective clinical guidelines for general practice
Jako S Burgers, Richard P T M Grol, Joost O M Zaat, Teun H Spies, Akke K van der Bij, and Henk G A Mokkink, Centre for Quality of Care Research (WOK), University Medical Centre, Nijmegen, PO Box 9101, 6500 HB Nijmegen, Netherlands. burgersj@knmg.nl - Br J Gen Pract. 2003 January; 53(486): 15–19 - PMCID: PMC1314503
Background - The use of clinical guidelines in general practice is often limited.
Research on barriers to guideline adherence usually focuses on attitudinal factors.
Factors linked to the guideline itself are much less studied.
Aim - To identify characteristics of effective clinical guidelines for general practice and to explore whether these differ between therapeutic and diagnostic recommendations.
Design of study - Analysis of performance data from an audit study of 200 general practitioners (GPs) in The Netherlands conducted in 1997.
Setting - Panel of 12 GPs in The Netherlands who were familiar with guideline methodology.
Method - A set of 12 attributes, including six potential facilitators and six potential barriers to guideline use, was formulated.
The panel assessed the presence of these attributes in 96 guideline recommendations formulated by the Dutch College of General Practitioners.
The attributes of recommendations with high compliance rates (70% to 100%) were compared with those with low compliance rates (0% to 60%).
Results - Recommendations with high compliance rates were to a lesser extent those requiring new skills (7% compared with 22% in recommendations with low compliance rates), were less often part of a complex decision tree (12% versus 25%), were more compatible with existing norms and values in practice (87% versus 76%) and more often supported with evidence (47% versus 31%).
For diagnostic recommendations, the ease of applying them and the potential (negative) reactions of patients were more relevant than for therapeutic recommendations.
Conclusion - To bridge the gap between research and practice, the evidence as well as the applicability should be considered when formulating recommendations.
If the recommendations are not compatible with existing norms and values, not easy to follow or require new knowledge and skills, appropriate implementation strategies should be designed to ensure change in daily practice.
Cfr. : http://www.pubmedcentral.nih.gov/articlerender.fcgi?artid=1314503

Lees verder : Deel XXII


25-11-2009 om 20:32 geschreven door Jules
0 1 2 3 4 5 - Gemiddelde waardering: 0/5 - (0 Stemmen)
Tags:arbeidsongeschiktbeidsbeoordeling, arbeidsongeschiktheid, bedrijfsarts, begeleiden, behandelen, beoordelen, chronische vermoeidheidssyndroom, fibromyalgie, ME/CVS, psychosomatisch, reïntegratie, verzekeringsarts, werk, werkhervatting, ziekteverzuim



Snel weer aan het werk - Bedrijfsartsen op bres voor arbeidsongeschikten - Deel XXII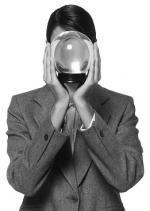 Snel weer aan het werk

Bedrijfsartsen op bres voor arbeidsongeschikten

Deel XXII

Childhood abuse and later medical disorders in women – An epidemiological study
Romans S, Belaise C, Martin J et al. - Psychother Psychosom 2002;71:141-50

Childhood experiences of illness and parenting in adults with chronic fatigue syndrome
Fisher L, Chalder T - J Psychosom Res 2003;54:439-43
Objective - There are many similarities between chronic fatigue syndrome (CFS), the somatoform disorders and problems otherwise known as "medically unexplained symptoms".
There is some evidence to suggest that a combination of inadequate parenting and early illness experience may predispose the individual to develop medically unexplained symptoms in adult life.
The aim of this investigation was to compare the contributions of childhood experiences of illness and parenting in adults with CFS with a fracture clinic control group.
Method - A retrospective case control design was used.
Thirty patients with a diagnosis of CFS and 30 patients attending a fracture clinic in an inner London teaching hospital completed questionnaires measuring parental care and protection and were interviewed about childhood experiences of illness.
Results - There were no differences in childhood experience of illness in the two groups.
However, logistic regression revealed that maternal overprotection and depression were associated with the diagnosis of CFS.
Conclusion - The findings may represent risk factors for the development of CFS in adult life.
It is possible that maternal overprotection in particular is related to the formation of belief systems about avoiding activity that operate to adversely influence behaviour in patients with CFS.
Cfr. : http://www.journals.elsevierhealth.com/periodicals/psr/article/PIIS0022399902004580/ab
stract

Childhood predictors of self reported chronic fatigue syndrome/myalgic encephalomyelitis in adults - National birth cohort study
Viner R, Hotopf M - BMJ 2004;329:941-0
Objective - To study childhood risk factors for chronic fatigue syndrome in adult life.
Design - Examination of data from the 1970 British birth cohort.
Participants - 16 567 babies born 5-11 April 1970, followed up at 5, 10, 16, and 29-30 years.
Main outcome measures - Chronic fatigue syndrome/myalgic encephalomyelitis (CFS/ME) identified by self report at age 30 years.
Data from childhood from questionnaires given to parents and teachers.
Maternal mental health assessed with the malaise inventory.
Results - 93 (0.8%, 95% confidence interval 0.7 to 1.0) of 11 261 participants reported ever having CFS/ME and 48 (0.4%, 0.3 to 0.6) had the condition currently.
Higher risk of CFS/ME was associated with having a limiting longstanding condition in childhood (odds ratio 2.3, 1.4 to 3.9), female sex (2.3, 1.4 to 2.6) and high social class in childhood (2.2, 1.4 to 3.5).
Higher levels of exercise in childhood were associated with lower risk (0.5, 0.2 to 0.9).
Maternal psychological disorder, psychological problems in childhood, birth weight, birth order, atopy, obesity, school absence, academic ability and parental illness were not associated with risk of CFS/ME.
Conclusions - We identified no association between maternal or child psychological distress, academic ability, parental illness, atopy or birth order and increasing risk of lifetime CFS/ME.
Sedentary behaviour increased the risk.
Cfr. : http://www.bmj.com/cgi/content/full/bmj%3B329/7472/941

Chronic Fatigue - Risk factors symptom persistence in a 2.5-year follow-up study
Clark M, Katon W Russo J et al. - Am J Med 1995; 98: 187-195

Chronic fatigue - Symptom and syndrome
Wessely S - Ann Intern Med 2001;134:838-43

Chronic fatigue and anxiety/depression - A twin study
Roy-Byrne P, Afari N, Ashton S et al. - Br J Psychiatry 2002;180:29-34
Cfr. : http://www.websciences.org/cftemplate/NAPS/archives/indiv.cfm?ID=20005463

Chronic fatigue and chronic fatigue syndrome - A co-twin control study of functional status
Herrell R, Goldberg J, Hartman S et al. - Qual Life Res 2002;11:463-71
Cfr. : http://www.springerlink.com/content/559jtmjmn4vjyqed/

Chronic fatigue and chronic fatigue syndrome - Shifting boundaries and attributions
Lloyd AR - Am J Med 1998;105:7S-10S

Chronic fatigue and depression
Iversen A, Wessely S - Curr Opin Psychiatry 2003;16:17-21
Purpose of review - Although chronic fatigue is reported by up to one third of patients contacting primary health care physicians, it remains a controversial symptom/syndrome which does not fall comfortably into either psychiatry or other branches of medicine.
Relevant findings - Prospective studies suggest that the severity of fatigue reported at first consultation predicts severity at follow-up, including an increased risk of future major depressive disorder.
There is a dual interaction between fatigue and depression, one increasing the risk of the other.
However, there is not complete symmetry of the disorders; pre-morbid psychiatric history is a better predictor of depression than chronic fatigue syndrome and conversely positive tests for infectious mononucleosis are a better predictor of chronic fatigue syndrome than depression.
Chronic fatigue appears to show some genetic aetiology but links to immune dysfunction remain tentative and require further research.
In terms of treatment, cognitive behavioural therapy and graded exercise therapy have proved effective and deliverable both in chronic fatigue syndrome and its related syndromes.
The benefits are only for some; however, many remain disabled.
Summary - Fatigue extends its influences and interactions widely.
It is seen both in its own bespoke syndrome of chronic fatigue syndrome and also within the family of somatoform disorders.
Depression, fatigue and physical illness appear to be intimately linked, each worsening the experience of the other having profound implications for patients' quality of life.
Cfr. : http://journals.lww.com/co-psychiatry/Abstract/2003/01000/Chronic_fatigue_and_depression.5.aspx

Chronic fatigue and its syndromes
Wessely S, Hotopf M, Sharpe M - Oxford/New York/Tokyo:Oxford University Press;1998

Chronic fatigue and the chronic fatigue syndrome - Prevalence in a Pacific Northwest Health Care System
Buchwald D, Umali P, Umali J - Annals of Intern Med 1995; 123: 81-8

Chronic fatigue following infection by Coxiella burnetii (Q fever) - Ten-year follow-up of the 1989 UK outbreak cohort
Wildman MJ, Smith EG, Groves J et al. - QJM 2002;95:527-38

Chronic fatigue in general practice attenders
McDonald E, David A. Pelosi A et al. - Psych Med 1993; 23: 987-98

Chronic fatigue in the community - 'A guestion of attribution'
Chalder T, Power MJ, Wesselly 5 - Psycol Med 1996: Jul; 26 (4): 791-800

Chronic fatigue syndrome
Reid S, Chalder T, Cleare A, Hotopf M, Wessely S, St Mary's Hospital, London, UK - Clin Evid. 2005 Dec;(14):1366-78 - PMID: 16620458
Cfr. : http://www.ncbi.nlm.nih.gov/pubmed/16620458?itool=EntrezSystem2.PEntrez.Pubmed.Pubmed_ResultsPanel.Pubmed_RVAbstract

Chronic fatigue syndrome - A case definition
Holmes GP, Kaplan JE., Gantz NM et al. - Ann Intern Med 1998; 108: 387-9

Chronic fatigue syndrome - A cognitive approach
Surawy C, Hackmann A, Hawton K et al. - Behav Res Ther 1995;33:535-44

Chronic fatigue syndrome - A practical guide to assessment and management
Sharpe M, Chalder T, Palmer I et al. - Gen Hosp Psychiatry 1997;19:185-99

Chronic Fatigue Syndrome - A Review
Niloofar Afari, Ph.D. and Dedra Buchwald, M.D. - Am J Psychiatry 160:221-236, February 2003 - © 2003 American Psychiatric Association
Objective - Chronic fatigue syndrome is an illness characterized by disabling fatigue of at least 6 months, accompanied by several other symptoms.
This review summarizes the current state of knowledge about chronic fatigue syndrome.
Method - The case definition, prevalence, clinical presentation, evaluation and prognosis of chronic fatigue syndrome are discussed.
Research on the pathophysiology and treatment of chronic fatigue syndrome is reviewed.
Results - Chronic fatigue syndrome is diagnosed on the basis of symptoms.
Patients with chronic fatigue syndrome experience significant functional impairment.
Pathophysiological abnormalities exist across many domains, suggesting that chronic fatigue syndrome is a heterogeneous condition of complex and multifactorial etiology.
Evidence also is beginning to emerge that chronic fatigue syndrome may be familial.
Although chronic fatigue syndrome has significant symptom overlap and comorbidity with psychiatric disorders, several lines of research suggest that the illness may be distinct from psychiatric disorders.
Patients' perceptions, attributions and coping skills, however, may help perpetuate the illness.
Treatment for chronic fatigue syndrome is symptom-based and includes pharmacological and behavioral strategies.
Cognitive behavior therapy and graded exercise can be effective in treating the fatigue and associated symptoms and disability.
Conclusions - Chronic fatigue syndrome is unlikely to be caused or maintained by a single agent.
Findings to date suggest that physiological and psychological factors work together to predispose an individual to the illness and to precipitate and perpetuate the illness.
The assessment and treatment of chronic fatigue syndrome should be multidimensional and tailored to the needs of the individual patient.
Cfr. :
- http://www.ncbi.nlm.nih.gov/pubmed/12562565
- http://ajp.psychiatryonline.org/cgi/content/full/160/2/221

Chronic fatigue syndrome - A working case definition
Holmes GP, Kaplan JE, Gantz NM et al. - Ann Intern Med 1988;108:387-9

Chronic Fatigue Syndrome - An Integrative Approach to Evaluation and Treatment
Demitrack MA, Abbey S - New York/London: Guilford; 1996

Chronic fatigue syndrome - Clinical practice guidelines – 2002
Royal Australasian College of Physicians Working group - Med J Aust 2002;176:S17-55
Cfr. :
- http://www.prohealth.com/me-cfs/library/showarticle.cfm?id=3575&t=CFIDS_FM
- http://www.mja.com.au/public/guides/cfs/cfs2.html
- http://www.abc.net.au/rn/talks/8.30/helthrpt/stories/s549673.htm
- http://www.ncbi.nlm.nih.gov/pubmed/12088483

Chronic fatigue syndrome - From prevalence and perpetuating factors tot cognitive behaviour therapy
Proefschrift van Ellen Bazelmans - Nijmegen: UMC St Radboud; 2004
Cfr. : http://webdoc.ubn.ru.nl/mono/b/bazelmans_h/chrofasy.pdf

Chronic fatigue syndrome - Intracellular immune deregulations as a possible etiology for abnormal exercise response
Nijs J, De Meirleir K, Meeus M et al. - Med Hypotheses 2004;62:759-65
The exacerbation of symptoms after exercise differentiates Chronic fatigue syndrome (CFS) from several other fatigue-associated disorders.
Research data point to an abnormal response to exercise in patients with CFS compared to healthy sedentary controls and to an increasing amount of evidence pointing to severe intracellular immune deregulations in CFS patients.
This manuscript explores the hypothetical interactions between these two separately reported observations.
First, it is explained that the deregulation of the 2-5A synthetase/RNase L pathway may be related to a channelopathy, capable of initiating both intracellular hypomagnesaemia in skeletal muscles and transient hypoglycemia.
This might explain muscle weakness and the reduction of maximal oxygen uptake, as typically seen in CFS patients.
Second, the activation of the protein kinase R enzyme, a characteristic feature in atleast subsets of CFS patients, might account for the observed excessive nitric oxide (NO) production in patients with CFS.
Elevated NO is known to induce vasidilation, which may limit CFS patients to increase blood flow during exercise and may even cause and enhanced postexercise hypotension.
Finally, it is explored how several types of infections, frequently identified in CFS patients, fit into these hypothetical pathophysiological interactions.
Cfr. : http://www.ncbi.nlm.nih.gov/pubmed/15082102

Chronic fatigue syndrome - Probable pathogenesis and possible treatments
Evengard B, Klimas N – Drugs 2002;62:2433-46
Chronic fatigue syndrome (CFS) belongs in the medically unexplained illnesses.
It affects approximately 0.2-0.7% of the population in Western countries.
It is characterised by unexplained fatigue, lasting 6 months or more, impairment of neurocognitive functions and quality of sleep and of somatic symptoms, such as recurrent sore throat, muscle aches, arthralgias, headache and postexertional malaise.
No link between infections and CFS has been clearly established but the immune system is activated, there are aberrations in several hypothalamic-pituitary axes and involvement of other parts of the central nervous system.
No specific treatment has been found.
Cognitive behavioural therapy is established to be of value to improve quality of life.
More effective treatment should result, as advances in biomedical as well as psychological research continue.
Cfr. : http://www.websciences.org/cftemplate/NAPS/archives/indiv.cfm?ID=20031380

Chronic fatigue syndrome - Successful outcome of an intensive inpatient programme
Lim A, Lubitz L – J Paediatr Child Health 2002;38:295-9
Objective - To study the outcome of adolescents with chronic fatigue syndrome (CFS) following an intensive multidisciplinary inpatient programme.
Methods - A follow-up questionnaire was distributed to all 57 adolescents who had completed the CFS inpatient programme at the Austin and Repatriation Medical Centre.
Results - Forty-two adolescents (74%) returned follow-up questionnaires.
Immediately following the programme and up to five years after the programme, the majority of participants had returned to school and were functioning better in terms of physical activity and social interactions as compared with before the programme.
Before the programme, 94% of adolescents were attending school half-time or less.
Up to 5 years after the programme, 78% of adolescents were attending school full-time or with occasional absences only.
Conclusions - A multidisciplinary inpatient programme for CFS was successful in helping to rehabilitate this group of adolescents who were significantly incapacitated prior to entering the inpatient programme.
Cfr. : http://cat.inist.fr/?aModele=afficheN&cpsidt=13750348

Chronic fatigue syndrome - Summary of report
Wessely S - J the Royal College of Physicians of London 1996; 30: 497-504

Chronic fatigue syndrome - The patient centred clinical method - A guide for the perplexed
Murdoch JC - Aust Fam Physician 2003;32:883-7
Background - Chronic fatigue states are common in general practice and over the past 20 years there has been considerable worldwide consensus developed on the criteria for chronic fatigue syndrome (CFS) also commonly known as myalgic encephalomyelitis (ME).
Chronic fatigue syndrome is an illness characterised by the new onset of disabling fatigue, accompanied by cognitive, musculoskeletal and sleep symptoms.
There are no specific diagnostic tests or biological markers and the diagnosis is made by ruling out other causes of fatigue.
The pathophysiology of CFS is still unclear.
Objective - This article discusses the application of the patient centred clinical method to the diagnosis and treatment of CFS.
Discussion - There is no new breakthrough in the diagnosis or management of CFS in spite of much research and controversy.
There is considerable evidence that the best place to manage CFS is in primary care under the care of the patient's own general practitioner, but it has been suggested that doctors feel unable to deal with the problem.
The patient centred clinical method offers a constructive guide to management.
The author considers that the best hope for sufferers is self management guided by a supportive and helpful health professional, preferably the patient's own GP.
Cfr. : http://www.websciences.org/cftemplate/NAPS/archives/indiv.cfm?ID=20034591

Chronic fatigue syndrome – A clinically empirical approach to its definition and study
Reeves WC, Wagner D, Nisenbaum R, Jones JF, Gurbaxani B, Solomon L, Papanicolaou DA, Unger ER, Vernon SD, Heim C - BMC Medicine 2005, 3:8
Cfr. : http://www.pubmedcentral.nih.gov/articlerender.fcgi?artid=1334212

Chronic fatigue syndrome and fibromyalgia - Clinical assessment and treatment - Special Issue : 'Psychological treatment of the patient with chronic disease'
Friedberg F, Jason LA, Engle D - J Clin Psychol 2001;57:433-55
Cfr. : http://www.ncbi.nlm.nih.gov/pubmed/11255201

Chronic fatigue syndrome and fibromyalgia resources on the world wide web – A descriptive journey
Gantz NM, Coldsmith EE - Clin Infect Dis 2001;32:938-48
Cfr. : http://cat.inist.fr/?aModele=afficheN&cpsidt=984299

Chronic fatigue syndrome and other fatiguing illnesses in adolescents - A population-based study
Jones JF, Nisenbaum R, Solomon L et al. - J Adolesc Health 2004;35:34-40
Purpose - To estimate the prevalence of chronic fatigue syndrome (CFS) and describe characteristics of other fatiguing illnesses in adolescents (aged 12 through 17 years).
Methods - We conducted a random digit dialing survey of the residents of Wichita, Kansas.
Adults identified fatigued adolescents in the household and answered questions relating to the child's health.
Selected adolescents were invited to attend a clinic with a parent/guardian.
After clinical evaluation they were classified as CFS or another fatigue state as defined in the 1994 CFS definition.
Annual telephone interviews and clinical evaluations monitored subjects' fatigue status.
Data were analyzed using the Kruskal-Wallis test, the Mantel-Haenszel test and the exact McNemar test.
Results - The survey contacted 34,018 households with 90,316 residents.
Of 8586 adolescents, 138 had fatigue for > or =1 month and most (107 or 78%) had chronic fatigue (> or =6 months) at some point during the 3-year follow-up.
Twenty-eight had exclusionary diagnoses.
Thirty-one were considered to have a CFS-like illness and were invited for clinical evaluation.
Eleven agreed to participate and none met the CFS case definition.
The baseline weighted prevalence of CFS-like illness was 338 per 100,000.
Significant differences existed between parental and adolescents' descriptions of illness.
Conclusions - The prevalence of CFS among adolescents was considerably lower than among adults.
Evaluation of CFS in adolescents must consider both parent and patient perception of fatigue and other illnesses that might explain the symptom complex.
Cfr. : http://www.ncbi.nlm.nih.gov/pubmed/15193572

Chronic fatigue syndrome in adolescence
Smith MS, Carter BD – In :Jason LA et al, editors. 'Handbook of chronic fatigue syndrome' - Hoboken New Jersey: John Wiley & Sons;2003:693-712

Chronic fatigue syndrome in adolescents - A follow-up study
Gill AC, Dosen A, Ziegler JB - Arch Pediatr Adolesc Med 2004;158:225-9
Objectives - To compare the frequency of persistent symptoms up to 8 years after illness onset in adolescents diagnosed as having chronic fatigue syndrome, idiopathic chronic fatigue and unexplained fatigue for less than 6 months and to determine if hospital admission is associated with outcome.
Designs - A cohort study using questionnaire follow-up.
Setting - A tertiary referral hospital.
Patients - Consecutive adolescents referred for assessment of persistent fatigue were identified and retrospectively divided into 3 groups according to the diagnostic criteria for chronic fatigue syndrome and idiopathic chronic fatigue.
Intervention - A questionnaire was designed and administered by telephone at a mean of 4.57 years after the initial examination.
Main Outcome Measure - The persistence of self-reported symptoms was compared with respect to patient group and admission.
Results - Outcome data were obtained for 34 (69%) of the 49 eligible subjects.
Twenty-five percent of the chronic fatigue syndrome group showed near to complete improvement, 31% showed partial improvement and 44% showed no improvement.
The idiopathic chronic fatigue group had near to complete recovery in 50%, partial in 10% and no improvement in 40%.
Those with unexplained fatigue for less than 6 months had all recovered.
There was no difference between the outcome of the subjects admitted to the hospital and those managed as outpatients.
Conclusions - Adolescents with less than 6 months of fatigue have a good outcome.
Unexplained fatigue lasting more than 6 months has a similar outcome regardless of the presence of minor criteria for chronic fatigue syndrome.
Cfr. : http://cat.inist.fr/?aModele=afficheN&cpsidt=15611019

Chronic fatigue syndrome in children - A cross sectional survey
Patel M, X, Smith DG, Chalder T et al. - Arch Dis Child 2003;88:894-8
Cfr. : http://adc.bmj.com/cgi/content/abstract/88/10/894?maxtoshow=&HITS=10&hits=10&RESULTFORMAT=1&author1=Patel,+Maxine&au
thor2=Smith,+Davic&title=Chronic+Fatigue+in+Children&andorexacttitle=and&andore
xacttitleabs=and&andorexactfulltext=and&searchid=

Chronic fatigue syndrome in the community - Prevalence and associations
Lawrie SM, Pelosi AJ - Br J Psychiatry 1995;166:793-7

Chronic fatigue syndrome is associated with diminished intracellular perforin
Maher KJ, Klimas NG, Fletcher MA, Department of Medicine, University of Miami Miller School of Medicine, Miami, FL 33176, USA - Clin Exp Immunol. 2005 Dec;142(3):505-11 - PMID: 16297163
Chronic fatigue syndrome (CFS) is an illness characterized by unexplained and prolonged fatigue that is often accompanied by abnormalities of immune, endocrine and cognitive functions.
Diminished natural killer cell cytotoxicity (NKCC) is a frequently reported finding.
However, the molecular basis of this defect of in vitro cytotoxicy has not been described.
Perforin is a protein found within intracellular granules of NK and cytotoxic T cells and is a key factor in the lytic processes mediated by these cells.
Quantitative fluorescence flow cytometry was used to the intracellular perforin content in CFS subjects and healthy controls.
A significant reduction in the NK cell associated perforin levels in samples from CFS patients, compared to healthy controls, was observed.
There was also an indication of a reduced perforin level within the cytotoxic T cells of CFS subjects, providing the first evidence, to our knowledge, to suggest a T cell associated cytotoxic deficit in CFS.
Because perforin is important in immune surveillance and homeostasis of the immune system, its deficiency may prove to be an important factor in the pathogenesis of CFS and its analysis may prove useful as a biomarker in the study of CFS.
Cfr. : http://www.ncbi.nlm.nih.gov/pubmed/16297163

Chronic fatigue syndroom – A stress disorder ?
Cleare AJ, Wessely SC - Br J Hosp Med. 1996 May 1-14; 55(9): 571-574

Chronic Fatigue Syndroom – Clinical, microbiological and immunological aspects
Swanink C.M.A. - Proefschrift 1996

Chronic fatigue, abuse-related traumatization and psychiatric disorders in a community-based sample
Taylor RR, Jason LA - Soc Sci Med 2002;55:247-56
The relationship between sexual and physical abuse history and negative health effects has been well-documented in medical facility samples.
Few studies have examined the role of abuse history and its relationship with chronic fatigue and psychiatric disorders in a diverse, randomly selected community-based sample.
The present study compared rates of different types of abuse events in individuals with chronic fatigue and non-symptomatic controls.
Relationships between specific types of abuse and psychiatric disorders commonly associated with chronic fatigue were also explored.
A stratified random sample of 18,675 adults residing in ethnically and socioeconomically diverse neighborhoods in Chicago first completed a telephone screening questionnaire.
A control group and a group of individuals with chronic fatigue symptomatology were identified and administered a semi-structured psychiatric interview assessing DSM-IV Axis I psychiatric disorders and a sexual and physical abuse history questionnaire.
Controlling for sociodemographic differences, fatigue outcome was significantly predicted by childhood sexual abuse and the total number of different childhood abuse events.
Within the chronic fatigue group, diagnosis of posttraumatic stress disorder (PTSD) was significantly predicted by childhood sexual abuse, childhood death threat, the total number of childhood abuse events and lifetime abuse events.
Sexual abuse during adolescence or adulthood significantly predicted other anxiety disorders among individuals with chronic fatigue.
These findings suggest that a history of abuse, particularly during childhood, may play a role in the development and perpetuation of a wide range of disorders involving chronic fatigue.
Among individuals with chronic fatigue, PTSD and other anxiety disorders appear to demonstrate the strongest association with abuse history.
The implications of these findings are discussed.
Cfr. : http://www.ncbi.nlm.nih.gov/pubmed/12144139

Chronic pain and fatigue syndromes - Overlapping clinical and neuroendocrine features and potential pathogenic mechanisms
Clauw DJ, Chrousos GP - Neuroimmunomodulation 1997;4:134-53

Chronic widespread pain as a medico-legal issue
Duncan A. Gordon FRCPC, FACP, MACR, Professor of Medicine, University of Toronto, Division of Rheumatology, Toronto Western University Health Network, 399 Bathurst Street, Toronto, Ontario, Canada - Received 1999, Accepted 1999, Available online 6 April 2002 - © 1999 Harcourt Publishers Ltd.
A systematic approach to the determination of disability in persons with chronic widespread pain is based on a careful history, examination for tender points and special investigations to establish a firm diagnosis.
Further assessment requires determination of subjective and objective measures of impairment.
The causes of fibromyalgia are multifactorial and understanding them requires an appreciation of the role of physical or psychological trauma and associated medical and psychosocial factors.
Despite the presence of disability risk factors, most patients with fibromyalgia maintain a good range of normal daily activities and continue working.
Cfr. : http://www.sciencedirect.com/science?_ob=ArticleURL&_udi=B6WBJ-45HR98Y-14&_user=10&_rdoc=1&_fmt=&_orig=search&_sort=d&view=c&_version=1&_urlVersion
=0&_userid=10&md5=79f5e9b9d35ee63aff8f7838eced6c42

Clarifying the relationship between unexplained chronic fatigue and psychiatric morbidity - Results from a community survey in Great Britain
Skapinakis P, Lewis G, Meltzer H - Int Rev Psychiatry 2003;15:57-64
Cfr. : http://ajp.psychiatryonline.org/cgi/content/abstract/157/9/1492

Clinical differences exist between patients fulfilling the 1988 and 1994 case definitions of chronic fatigue syndrome
Brimacombe M, Helmer D, Natelson BH - J Clin Psychol Med Settings 2002;9:309-14
Despite the existence of 2 different case definitions for chronic fatigue syndrome, little data exist to evaluate how each performs.
We evaluated the symptom patterns of patients fulfilling either the more demanding 1988 or the less demanding 1994 case definitions of Chronic Fatigue Syndrome over an 11-year period from 1991 to 2001.
Factor analysis identified 3 factors : muscular–skeletal, viral, and sleep:memory symptom factors accounting for significant variation in the data.
Further discriminant analysis showed that the first 2 factors and a self-reported measure of decrease in activity alone gave 91% accuracy in the placement of patients into their respective case definitions.
This analysis did indicate that both case definitions were capturing the same broad group of patients.
However, the patients in the 1994 group do not endorse infectious-type symptoms as often or to the same degree of severity as those in the 1988 group.
This may mean that infection as a cause of CFS is more likely in patients fulfilling the earlier, more demanding case definition.
Cfr. : http://www.springerlink.com/content/w348pj7742427hu3/

Clinical manual of pain management in psychiatry
Raphael J. Leo - American Psychiatric Publishing, Inc. (1 edition), August 20, 2007 – ISBN-10 : 1585622753 – ISBN-13 : 978-1585622757
The 'Clinical Manual of Pain Management in Psychiatry' focuses on the role of mental health practitioners in evaluation and assessment, pharmacological management, psychotherapeutic interventions and comprehensive treatment planning for pain.
It balances theoretical foundations of pain pathophysiology with applied clinical information, all the while viewing the patient from biological, psychological and social perspectives in order to tailor treatment to the whole person.
This handy portable guide includes numerous tables and illustrations and expands on the author's previous 'Concise Guide to Pain Management for Psychiatrists' (ISBN 10 : 158562103X – ISBN 13 : 9781585621033 - cfr. : http://openlibrary.org/b/OL8817446M/Concise_Guide_to_Pain_Management_for_Psychia
trists_(Concise_Guides) -) to reflect significant advances in the field of pain medicine.
It features particularly extensive revisions regarding the use of psychiatric and other adjunctive medications in pain management; includes updated coverage of common psychiatric comorbidities such as depression, anxiety and personality disorders; and addresses common pain disorders ranging from headache and back pain to pain related to cancer and HIV.
The manual includes an extensively revised chapter on pharmacology, fully discusses psychotherapeutic approaches and covers special techniques such as acupuncture and regional neural blockade.
It also offers updated advice on emerging forensic issues, from disability claims to controlled substance diversion.
Cfr. : http://www.amazon.com/Clinical-Manual-Management-Psychiatry-Concise/dp/1585622753

Cognitive behavior therapy for Chronic Fatigue Syndrome - A randomised controlled trial
Deale A, Chalder T, Marks I & Wessely S, (1997) - American Journal of Psychiatry, 154, 408-414

Cognitive behavior therapy for chronic fatigue syndrome in adults - Cochrane review
Couper J, Price J.R - Cochrane Library, Issue 3, 2001
Cognitive behaviour therapy for adults with chronic fatigue syndrome (Cochrane Review).
Cognitive behaviour therapy appears to be an effective and acceptable treatment for adult out-patients with chronic fatigue syndrome.
A systematic review by Price and Couper for the Cochrane Library, Issue 2, 2001, looked at all randomized controlled trials of cognitive-behaviour therapy (CBT) for adults with chronic fatigue syndrome (CFS).
Although only 3 relevant trials of adequate quality were found, these studies managed to demonstrate that CBT significantly benefits physical functioning in adult out-patients with CFS, when compared to orthodox medical management.
In addition, these patients found these tools highly acceptable.
The reviewers conclude that the medical profession should be more aware of the potential of these therapies for improved functioning in their patients and health service managers should increase their availability.
They also call for further research that conforms to accepted standards of reporting and methodology.
Cfr. : http://belleruthnaparstek.com/chronic-fatigue-syndrome/cognitive-behaviour-therapy-for-adults-with-chronic-fatigue-syndrome-cochrane-review.html

Cognitive behavior therapy for functional somatic complaints
Sharpe M - Psychosom 1997; 38: 356-62

Cognitive behaviour therapy for adolescents with chronic fatigue syndrome - A randomised controlled trial
Stulemeijer M, de Jong LWAM, Fiselier TWJ et al. - BMJ 2005;14-8
Cfr. : http://www.ncbi.nlm.nih.gov/pmc/articles/PMC539840/

Cognitive behaviour therapy for chronic fatigue syndrome - A controlled trial
Sharpe M, Hawton K, Simkin S et al. - Br J Med 1996; 312: 22-6

Cognitive behaviour therapy for chronic fatigue syndrome - A randomized controlled trial
Deale A, Chalder T, Marks I et al. - Am J Psychiatry 1997; 154: 408-14

Cognitive behaviour therapy for chronic fatigue syndrome – A multicentre randomised controlled trial
Prins JB, Bleijenberg G, Bazelmans E et al. - Lancet 2001;357:841-7
Cfr. : http://www.thelancet.com/journals/lancet/article/PIIS0140-6736(00)04198-2/abstract

Cognitive behaviour therapy for chronic fatigue syndrome in adults
Price JR, Mitchell E, Tidy E, Hunot V, Department of Psychiatry, University of Oxford, Warneford Hospital, Headington, Oxford, UK, OX3 7JX : jonathan.price@psych.ox.ac.uk - Cochrane Database Syst Rev. 2008 Jul 16;(3):CD001027 - PMID: 18646067
Background - Chronic fatigue syndrome (CFS) is a common, debilitating and serious health problem.
Cognitive behaviour therapy (CBT) may help to alleviate the symptoms of CFS.
Objectives - To examine the effectiveness and acceptability of CBT for CFS, alone and in combination with other interventions, compared with usual care and other interventions.
Search strategy - CCDANCTR-studies and CCDANCTR-references were searched on 28/3/2008.
We conducted supplementary searches of other bibliographic databases.
We searched reference lists of retrieved articles and contacted trial authors and experts in the field for information on ongoing/completed trials.
Selection criteria - Randomised controlled trials involving adults with a primary diagnosis of CFS, assigned to a CBT condition compared with usual care or another intervention, alone or in combination.
Data collection and analysis - Data on patients, interventions and outcomes were extracted by two review authors independently and risk of bias was assessed for each study.
The primary outcome was reduction in fatigue severity, based on a continuous measure of symptom reduction, using the standardised mean difference (SMD) or a dichotomous measure of clinical response, using odds ratios (OR), with 95% confidence intervals (CI).
Main results - Fifteen studies (1043 CFS participants) were included in the review.
When comparing CBT with usual care (six studies, 373 participants), the difference in fatigue mean scores at post-treatment was highly significant in favour of CBT (SMD -0.39, 95% CI -0.60 to -0.19), with 40% of CBT participants (four studies, 371 participants) showing clinical response in contrast with 26% in usual care (OR 0.47, 95% CI 0.29 to 0.76).
Findings at follow-up were inconsistent.
For CBT versus other psychological therapies, comprising relaxation, counselling and education/support (four studies, 313 participants), the difference in fatigue mean scores at post-treatment favoured CBT (SMD -0.43, 95% CI -0.65 to -0.20).
Findings at follow-up were heterogeneous and inconsistent.
Only two studies compared CBT against other interventions and one study compared CBT in combination with other interventions against usual care.
Autors' conclusions - CBT is effective in reducing the symptoms of fatigue at post-treatment compared with usual care and may be more effective in reducing fatigue symptoms compared with other psychological therapies.
The evidence base at follow-up is limited to a small group of studies with inconsistent findings.
There is a lack of evidence on the comparative effectiveness of CBT alone or in combination with other treatments and further studies are required to inform the development of effective treatment programmes for people with CFS.
Cfr. : http://www.ncbi.nlm.nih.gov/pubmed/18646067

Cognitive behaviour therapy for psychiatric problems - A practical guide
Hawton K, Salkovskis PM, Kirk J et al. - Oxford: Oxford University Press;1994

Cognitive behaviour therapy for the chronic fatigue syndrome – A randomised controlled trial
Sharpe M, Hawton K, Simkin S et al. - BMJ 1996;312:22-6

Cognitive behavioural therapy for medically unexplained physical symptoms - A randomised controlled trial
Speckens AE, van Hemert AM, Spinhoven P et al. - BMJ 1995;311:1328-32

Cognitive compromise following exercise in monozygotic twins discordant for chronic fatigue syndrome - Fact or artifact ?
Claypoole K, Mahurin R, Fischer ME et al. - Appl Neuropsychol 2001;8:31-40
Cfr. : http://www.ncbi.nlm.nih.gov/pubmed/11388121

Cognitive functioning in chronic fatigue syndrome and depression - A preliminary comparison
Schmaling K, DiClementi J, Cullum M et al. - Psychosom Med 1994; 56: 383-8

Cognitive functioning in chronic fatigue syndrome and the role of depression, anxiety and fatigue
Short K, McCabe M, Tooley G - J Psychosom Res 2002;52:475-83
Objective - This study was designed to investigate the role of depression, anxiety and fatigue in Chronic Fatigue Syndrome (CFS) sufferers' objective and subjective cognitive performance.
Methods - Twenty-three CFS sufferers and 23 healthy control participants were compared on objective and subjective assessments of cognitive performance.
Depression, anxiety and fatigue were also evaluated.
Results - CFS sufferers did not demonstrate any impairment in objective cognitive functioning compared to the control group and objective performance was not related to their higher levels of depression or their level of fatigue.
Depression scores only accounted for a small amount of the variance in CFS sufferers' lower subjective assessment of their cognitive performance compared to control participants.
There were no differences between the groups on anxiety scores.
Conclusion - The results are discussed in terms of the heterogeneity of the CFS population and the complex interaction of symptomatological factors that characterise CFS.
Cfr. : http://linkinghub.elsevier.com/retrieve/pii/S0022399902002908

Cognitive functioning in patients with chronic fatigue syndrome
Michiels V, Cluydts R, Fischler B et al. - J Exp Neuropsychol 1996; 18: 666-77

Lees verder : Deel XXIII


25-11-2009 om 20:27 geschreven door Jules
0 1 2 3 4 5 - Gemiddelde waardering: 0/5 - (0 Stemmen)
Tags:arbeidsongeschiktbeidsbeoordeling, arbeidsongeschiktheid, bedrijfsarts, begeleiden, behandelen, beoordelen, chronische vermoeidheidssyndroom, fibromyalgie, ME/CVS, psychosomatisch, reïntegratie, verzekeringsarts, werk, werkhervatting, ziekteverzuim



Snel weer aan het werk - Bedrijfsartsen op bres voor arbeidsongeschikten - Deel XXIII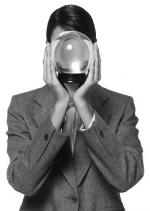 Snel weer aan het werk

Bedrijfsartsen op bres voor arbeidsongeschikten

Deel XXIII

Cognitive processing in monozygotic twins discordant for chronic fatigue syndrome
Mahurin RK - Neuropsychology 2004;18:232-9
Twenty-one pairs of monozygotic twins discordant for chronic fatigue syndrome (CFS) and 21 matched healthy control (HC) subjects were assessed with 5 untimed tests and 5 timed tests from the computer-based NeuroCognitive Assessment Battery (R. K. Mahurin, 1993).
Random effects regression showed no difference between CFS and healthy twins on any of the cognitive tests.
Further, the twin groups did not differ from the HC group on any content-dependent measure.
In contrast, both sets of twins performed worse than the HC group on all speed-dependent tests except Finger Tapping.
Self-rated fatigue and dysphoric mood were only weakly correlated with cognitive performance.
These data point toward a shared genetic trait related to information processing that is manifest in the CFS context.
The findings have implications for differentiating genetic and acquired vulnerability in the symptomatic expression of the disorder.
Cfr. : http://cat.inist.fr/?aModele=afficheN&cpsidt=15636843

Cognitive-behavior therapy for medically unexplained symptoms – A critical review of the treatment literature
Nezu AM, Nezu CM, Lombardo ER - Behav Ther 2001;32:537-83
Research has indicated that substantial numbers of physical or medical symptoms presented by patients remain unexplained medically.
For example, studies have indicated that less than 25% of physical complaints presented to physicians have known or demonstrable organic or biological causes.
Cognitive-behavior therapy (CBT) provides for a potentially effective means of impacting on this significant public health problem, both medically and psychologically.
This paper reviews the extant literature regarding CBT for medically unexplained symptoms, as well as three related disorders-chronic fatigue syndrome, fibromyalgia and noncardiac chest pain.
Whereas this review provides support for the efficacy of CBT for such problems (e.g., effect sizes for CBT compared to control conditions centered around .40), it also identified a variety of methodological limitations regarding the studies themselves.
Based on this analysis, recommendations for future research endeavors are provided and the implications of this area for prevention and treatment are offered.
Cfr. : http://cat.inist.fr/?aModele=afficheN&cpsidt=1066566

Cognitive-behavioral group therapy for irritable bowel syndrome - Effects and long-term follow-up
Van Dulmen AM, Fennis JF, Bleijenberg G - Psychosom Med 1996;58:508-14

Cognitive-behavioral therapies
Bleijenberg G, Prins JB, Bazelmans E – Jason LA et al, editors 'Handbook of chronic fatigue syndrome' - Hoboken New Jersey: John Wiley & Sons;2003:713-25
Cfr. : http://www.narcis.info/person/RecordID/PRS1241897

Cognitive-behavioral therapy for somatization and symptom syndromes - A critical review of controlled clinical trials
Kroenke K, Swindle R - Psychother Psychosom 2000;69:205-15
Cfr. : http://content.karger.com/ProdukteDB/produkte.asp?Doi=12395

Comorbid clinical conditions in chronic fatigue - A co-twin control study
Aaron LA, Herrell R, Ashton S et al. - J Gen Intern Med 2001;16:24-31
Cfr. : http://www.ncbi.nlm.nih.gov/pubmed/11251747

Comorbid illness in women with chronic fatigue syndrome - A test of the single syndrome hypothesis
Ciccone DS, Natelson BH - Psychosom Med 2003;65:268-75
Objective - Evidence of comorbidity among unexplained illness syndromes raises the possibility that all are variants of a single functional disorder, leading some to suggest that separate case definitions for chronic fatigue syndrome (CFS), fibromyalgia (FM) and multiple chemical sensitivity (MCS) may be unnecessary.
Our objective was to determine whether discrete diagnostic labels provide useful information about physical functioning, symptom severity and risk of psychiatric illness.
Methods - The sample consisted of 163 consecutive female referrals with CFS enrolled at a tertiary clinic.
Each participant was retrospectively assigned to one of four groups : CFS only, CFS/FM, CFS/MCS and CFS/FM/MCS.
At enrollment, participants gave their history, underwent a physical examination and a standardized psychiatric interview (Diagnostic Interview Schedule) and answered self-report questionnaires.
Results - Additional unexplained syndromes were prevalent : 37% met criteria for FM and 33% met criteria for MCS.
With the exception of FM-related pain and disability, there were few differences between the CFS only and CFS with comorbid illness groups.
Patients with additional illness were more likely to have major depression and a higher risk of psychiatric morbidity compared with patients in the CFS only group (p <.01).
Rates of lifetime depression increased from 27.4% in the CFS only group to 52.3% in the CFS/FM group, 45.2% in the CFS/MCS group and 69.2% in the CFS/FM/MCS group.
Conclusions - The prevalence of comorbid illness in the present CFS sample and the failure to find widespread differences in symptom severity can be seen as support for the single syndrome hypothesis.
On the other hand, the existence of discrete syndromes could not be ruled out because of reliable differences between CFS and CFS/FM.
Increasing comorbidity was associated with a corresponding increase in risk of major depression.
Cfr. : http://www.ncbi.nlm.nih.gov/pubmed/12651994

Comparative study of anxiety, depression, somatization, functional disability and illness attribution in adolescents with chronic fatigue or migraine
Smith MS, Martin-Herz SP, Womack WM et al. - Pediatrics 2003;111:e376-81
Cfr. : http://pediatrics.aappublications.org/cgi/content/abstract/111/4/e376

Comparing self-reported function and work disability in 100 community cases of fibromyalgia syndrome versus controls in London, Ontario - The London Fibromyalgia Epidemiology Study
White KP, Speechley M, Harth m & Ostbye T, University of Western Ontario, London, Canada - Arthritis and Rheumatism 1999;42(1):76-83
Objective - To compare function and disability in fibromyalgia syndrome (FMS) cases in the community versus controls and to identify variables predicting poor function and disability.
We identified 100 FMS cases, 76 pain controls and 135 general controls in a random survey of 3,395 noninstitutionalized adults.
Results - FMS cases reported worse function (P < 0.00001), more days in bed (P < 0.001) and more healthy years of life lost (P < 0.0001).
More FMS cases were disabled (P < 0.00001) and receiving pensions (P < 0.00001).
Risk factors for disability included middle age and previous heavy manual labor.
Pain, fatigue and weakness were most often claimed to affect the ability to work.
Variables predicting work disability were the Fibromyalgia Impact Questionnaire (FIQ) score, a prior diagnosis of FMS, nonrestorative sleep and past heavy physical labor.
Variables influencing the FIQ score were the number of major symptoms, self-reported health satisfaction, tender point count and education level.
Conclusions - FMS commonly results in loss of function and work disability.
Cfr. : http://www.websciences.org/cftemplate/NAPS/archives/indiv.cfm?ID=19990742

Comparing the national economic burden of five chronic conditions
Druss, BG; Marcus, SC; Olfson, M et al. - Health Aff. 2001;20:233–241
Using a nationally representative sample of 23,230 U.S. residents, we examine patterns of economic burden across five chronic conditions : mood disorders, diabetes, heart disease, asthma and hypertension.
Almost half of U.S. health care costs in 1996 were borne by persons with one or more of these five conditions; of that spending amount, only about one-quarter was spent on treating the conditions themselves and the remainder on coexistent illnesses.
Each condition demonstrated substantial economic burden but also unique characteristics and patterns of service use driving those costs.
The findings highlight the differing challenges involved in understanding needs and improving care across particular chronic conditions.
Cfr. : http://content.healthaffairs.org/cgi/content/full/20/6/233

Comparison of 99mTcHMPAO SPECT scan between chronic fatigue syndrome, major depression and healthy controls - An exploration study of clinical correlates regional cerebral blood flow
Fischler B, D'Haenen ij, Cluydts R et al. - Neuropsychobiology 1996; 34; 175-83

Comparison of Consensus, Consistency and Measurement Approaches to Estimating Interrater Reliability
Stemler SE in : 'Practical Assessment, Research & Evaluation 9 (4)' - Yale University PACE Center, 2004
Cfr. : http://pareonline.net/getvn.asp?v=9&n=4

Comparison of methods for the scoring and statistical analysis of SF-36 health profile and summary measures - Summary of results from the Medical Outcomes Study
Ware JE Jr, Kosinski M, Bayliss MS, McHorney CA, Rogers WH, Raczek A, Health Institute, New England Medical Center, Boston, MA, USA - Med Care. 1995 Apr;33(4 Suppl):AS264-79 - PMID: 7723455
Physical component summary (PCS) and mental component summary (MCS) measures make it possible to reduce the number of statistical comparisons and thereby the role of chance in testing hypotheses about health outcomes.
To test their usefulness relative to a profile of eight scores, results were compared across 16 tests involving patients (N = 1,440) participating in the Medical Outcomes Study.
Comparisons were made between groups known to differ at a point in time or to change over time in terms of age, diagnosis, severity of disease, comorbid conditions, acute symptoms, self-reported changes in health and recovery from clinical depression.
The relative validity (RV) of each measure was estimated by a comparison of statistical results with those for the best scales in the same tests.
Differences in RV among scales from the Medical Outcomes Study 36-Item Short-Form Health Survey (SF-36) were consistent with those in previous studies.
One or both of the summary measures were significant for 14 of 15 differences detected in multivariate analyses of profiles and detected differences missed by the profile in one test.
Relative validity coefficients ranged from .20 to .94 (median, .79) for PCS in tests involving physical criteria and from .93 to 1.45 (median, 1.02) for MCS in tests involving mental criteria.
The MCS was superior to the best SF-36 scale in three of four tests involving mental health.
Results suggest that the two summary measures may be useful in most studies and that their empiric validity, relative to the best SF-36 scale, will depend on the application.
Surveys offering the option of analyzing both a profile and psychometrically based summary measures have an advantage over those that do not.
Cfr. : http://www.ncbi.nlm.nih.gov/pubmed/7723455

Complementary and alternative medicine in fibromyalgia and related syndromes
Holdcraft LC, Assefi N, Buchwald D, Department of Psychiatry and Behavioral Sciences, Harborview Medical Center, University of Washington School of Medicine, Box 359797, 325 Ninth Ave, Seattle, WA 98104-2499, USA : holdcraf@u.washington.edu - Best Pract Res Clin Rheumatol. 2003 Aug;17(4):667-83 - PMID: 12849718
Complementary and alternative medicine (CAM) has gained increasing popularity, particularly among individuals with fibromyalgia syndrome (FMS) for which traditional medicine has generally been ineffective.
A systematic review of randomized controlled trials (RCTs) and non-RCTs on CAM studies for FMS was conducted to evaluate the empirical evidence for their effectiveness.
Few RCTs achieved high scores on the CONSORT, a standardized evaluation of the quality of methodology reporting.
Acupuncture, some herbal and nutritional supplements (magnesium, SAMe) and massage therapy have the best evidence for effectiveness with FMS.
Other CAM therapies have either been evaluated in only one RCT with positive results (Chlorella, biofeedback, relaxation), in multiple RCTs with mixed results (magnet therapies) or have positive results from studies with methodological flaws (homeopathy, botanical oils, balneotherapy, anthocyanidins, dietary modifications).
Lastly, other CAM therapies have neither well-designed studies nor positive results and are not currently recommended for FMS treatment (chiropractic care).
Cfr. : http://www.ncbi.nlm.nih.gov/pubmed/12849718

Computerized, interactive, multimedia cognitive-behavioural program for anxiety and depression in general practice
Proudfoot J, Goldberg D, Mann A, Everitt B, Marks I, Gray JA, Department of Psychology, Institute of Psychiatry, King's College London - Psychol Med. 2003 Feb;33(2):217-27 - PMID: 12622301
Background - Cognitive-behavioural therapy (CBT) brings about significant clinical improvement in anxiety and depression, but therapists are in short supply.
We report the first phase of a randomized controlled trial of an interactive multimedia program of cognitive-behavioural techniques, Beating the Blues (BtB), in the treatment of patients in general practice with anxiety, depression or mixed anxiety/depression.
Method - One hundred and sixty-seven adults suffering from anxiety and/or depression and not receiving any form of psychological treatment or counselling were randomly allocated to receive, with or without medication, BtB or treatment as usual (TAU).
Measures were taken on five occasions: prior to treatment, 2 months later and at 1, 3 and 6 months follow-up using the Beck Depression Inventory, Beck Anxiety Inventory and Work and Social Adjustment Scale.
Results - Patients who received BtB showed significantly greater improvement in depression and anxiety compared to TAU by the end of treatment (2 months) and to 6 months follow-up.
Symptom reduction was paralleled by improvement in work and social adjustment.
There were no interactions of BtB with concomitant pharmacotherapy or duration of illness, but evidence, on the Beck Anxiety Inventory only, of interaction with primary care practice.
Importantly, there was no interaction between the effects of BtB and baseline severity of depression, from which we conclude that the effects of the computer program are independent of starting level of depression.
Conclusions - These results demonstrate that computerized interactive multimedia cognitive-behavioural techniques under minimal clinical supervision can bring about improvements in depression and anxiety, as well as in work and social adjustment, with and without pharmacotherapy and in patients with pre-treatment illness of durations greater or less than 6 months.
Thus, our results indicate that wider dissemination of cognitive-behavioural techniques is possible for patients suffering from anxiety and/or depression.
Also read the comment in 'Methodological aspects of randomized controlled trials of psychotherapy in primary care' at : http://www.ncbi.nlm.nih.gov/pubmed/12622298?ordinalpos=1&itool=EntrezSystem2.PEntrez.Pubmed.Pubmed_ResultsPanel.Pubmed_Disco
veryPanel.Pubmed_RVAbstractPlus -.
Cfr. : http://www.ncbi.nlm.nih.gov/pubmed/12622301

Connecting cytokines and brain - A review of current issues
Quan N, Herkenham M - Histol Histopathol 2002;17:273-88

Contribution to the Study of the Psychopathology and Psychobiology of the Chronic Fatigue Syndrome
Fischler B - Doctoral dissertation : Vrije Universiteit Brussel; 1996

Controlled trials of CQI and academic detailing to implement a clinical practice guideline for depression
Brown JB, Shye D, McFarland BH, Nichols GA, Mullooly JP, Johnson RE, Kaiser Permanente Center for Health Research, Portland, Oregon, USA : jonathan.brown@kp.org - Jt Comm J Qual Improv. 2000 Jan;26(1):39-54 - PMID: 10677821
Background - The release of the Agency for Health Care Policy and Research (AHCPR)'s Guideline for the Detection and Treatment of Depression in Primary Care created an opportunity to evaluate under naturalistic conditions the effectiveness of two clinical practice guideline implementation methods : continuous quality improvement (CQI) and academic detailing.
A study conducted in 1993-1994 at Kaiser Permanente Northwest Division, a large, not-for-profit prepaid group practice (group-model) HMO, tested the hypotheses that each method would increase the number of members receiving depression treatment and would relieve depressive symptoms.
Methods - Two trials were conducted simultaneously among adult primary care physicians, physician assistants and nurse practitioners, using the same guideline document, measurement methods and one-year follow-up period.
The academic detailing trial was randomized at the clinician level.
CQI was assigned to one of the setting's two geographic areas.
To account for intraclinician correlation, both trials were evaluated using generalized equations analysis.
Results - Most of the CQI team's recommendations were not implemented.
Academic detailing increased treatment rates, but--in a cohort of patients with probable chronic depressive disorder--it failed to improve symptoms and reduced measures of overall functional status.
Conclusions - New organizational structures may be necessary before CQI teams and academic detailing can substantially change complex processes such as the primary care of depression.
New research and treatment guidelines are needed to improve the management of persons with chronic or recurring major depressive disorder.
Cfr. : http://www.ncbi.nlm.nih.gov/pubmed/10677821

Coping and adaptive outcome in chronic fatigue syndrome - Importance of illness cognitions
Heijmans MJ - J Psychosom Res 1998;45:39-51

Coping and illness cognitions - Chronic fatigue syndrome
Ax S, Gregg VH, Jones D - Clin Psychol Rev 2001;21:161-82
The chronic fatigue syndrome (CFS) is described and research on coping with this illness reviewed and analysed.
CFS is a severely disabling illness of unknown etiology, which has occurred in epidemic forms all over the world.
However, the number of sufferers has dramatically increased over previous years.
The heterogeneous symptomatology of CFS was reviewed and diagnostic criteria were discussed.
The difficulty in establishing causality was emphasized.
An interaction of factors appears most likely to be associated with illness onset and maintenance.
As the mediating factor could be sufferers' coping behavior, the existing coping literature was reviewed.
There might be an association between coping and physical and psychological well-being.
Finally, recommendations are made for longitudinal research on coping and coping effectiveness and for the development of therapeutic interventions.
Cfr. : http://www.ncbi.nlm.nih.gov/pubmed/11293364

Correlates of illness worry in chronic fatigue syndrome
Taillefer SS, Kirmayer LJ, Robbins JM et al. - J Psychosom Res 2003;54:331-7
Background - Anxiety about illness leading to restriction of activity and physical deconditioning has been hypothesized to contribute to the chronicity of fatigue.
Pathological symptom attributions, personality traits and depression have all been hypothesized to contribute to illness worry.
Methods - We compared 45 chronic fatigue syndrome (CFS) and 40 multiple sclerosis (MS) outpatients using a battery of psychometric instruments comprising the 12-item Illness Worry scale, the Symptom Interpretation Questionnaire (SIQ), the NEO Five-Factor Inventory (NEO-FFI) and a modified version of the SCL-90R Depression scale.
Results - There was no difference between the two diagnostic groups on neuroticism, depressive symptoms, as well as the three scales of the SIQ.
On the illness worry index, the CFS group had significantly higher scores than the MS group.
This difference was due to items tapping vulnerability to illness and the perception that others are not taking their illness seriously.
Somatic attributional style, neuroticism, depressive symptoms and age were all significant predictors of illness worry in both CFS and MS patients.
Conclusions - Somatic attributions, neuroticism and depression all contribute to illness worry in chronic illness.
However, these factors do not account for the higher levels of illness worry in CFS as opposed to MS, which may be due to other specific cognitive and social interactional processes.
Cfr. : http://linkinghub.elsevier.com/retrieve/pii/S002239990200332X

Corticotropin-releasing hormone (CRH) in psychiatry - From stress to psychopathology
Claes SJ - Ann Med 2004;36:50-61
Corticotropin-releasing hormone (CRH) plays a central role in the adaptation of the organism to stress.
It serves as the main regulating hormone of the hypothalamic pituitary adrenal (HPA) axis, which is activated within seconds after exposure to acute stress.
Furthermore, it acts as a neurotransmitter in numerous other brain regions.
Globally, CRH leads to a number of metabolic, neuroendocrine and autonomic adaptations, which are vitally important for an adequate reaction to acute stress, but can lead to pathological somatic and psychological effects in chronic stress situations.
The adequate functioning of CRH is a delicate equilibrium, which can be permanently disturbed by early experiences of physical or sexual abuse, leading to psychopathology in adulthood.
This review discusses the physiological functions of CRH as the stress response hormone.
Subsequently, the emerging data on the disruptive effects of early trauma on the CRH system are summarized.
The third part is devoted to CRH and HPA axis abnormalities in major depression and other psychiatric disorders.
This rapidly accumulating evidence will change our understanding of psychopathology and might challenge the established classification of psychiatric disorders.
Cfr. : http://www.ncbi.nlm.nih.gov/pubmed/15000347

Cortisol response to a cognitive stress challenge in posttraumatic stress disorder (PTSD) related to childhood abuse
Bremner JD, Vythilingam M, Vermetten E et al. - Psychoneuroendocrinology 2003;28:733-50
Cfr. : http://userwww.service.emory.edu/~jdbremn/papers/cogchallptsd.pdf

Cost of Lost Productive Work Time Among US Workers With Depression
Walter F. Stewart, PhD, MPH; Judith A. Ricci, ScD, MS; Elsbeth Chee, ScD; Steven R. Hahn, MD; David Morganstein, MS, AdvancePCS Center for Work and Health, Hunt Valley, Md (Drs Stewart, Ricci, and Chee); Outcomes Research Institute, Geisinger Health Systems, Danville, Pa (Dr Stewart); Albert Einstein College of Medicine, Bronx, NY (Dr Hahn); WESTAT, Rockville, Md (Mr Morganstein) – JAMA. 2003;289:3135-3144
Context - Evidence consistently indicates that depression has adversely affected work productivity.
Estimates of the cost impact in lost labor time in the US workforce, however, are scarce and dated.
Objective - To estimate the impact of depression on labor costs (ie, work absence and reduced performance while at work) in the US workforce.
Design, setting and participants - All employed individuals who participated in the American Productivity Audit (conducted August 1, 2001-July 31, 2002) between May 20 and July 11, 2002, were eligible for the Depressive Disorders Study.
Those who responded affirmatively to 2 depression-screening questions (n = 692), as well as a 1:4 stratified random sample of those responding in the negative (n = 435), were recruited for and completed a supplemental interview using the Primary Care Evaluation of Mental Disorders Mood Module for depression, the Somatic Symptom Inventory and a medical and treatment history for depression.
Excess lost productive time (LPT) costs from depression were derived as the difference in LPT among individuals with depression minus the expected LPT in the absence of depression projected to the US workforce.
Main outcome measure - Estimated LPT and associated labor costs (work absence and reduced performance while at work) due to depression.
Results - Workers with depression reported significantly more total health-related LPT than those without depression (mean, 5.6 h/wk vs an expected 1.5 h/wk, respectively).
Eighty-one percent of the LPT costs are explained by reduced performance while at work.
Major depression accounts for 48% of the LPT among those with depression, again with a majority of the cost explained by reduced performance while at work.
Self-reported use of antidepressants in the previous 12 months among those with depression was low (<33%) and the mean reported treatment effectiveness was only moderate.
Extrapolation of these survey results and self-reported annual incomes to the population of US workers suggests that US workers with depression employed in the previous week cost employers an estimated 44 billion dollars per year in LPT, an excess of 31 billion dollars per year compared with peers without depression.
This estimate does not include labor costs associated with short- and long-term disability.
Conclusions - A majority of the LPT costs that employers face from employee depression is invisible and explained by reduced performance while at work. Use of treatments for depression appears to be relatively low.
The combined LPT burden among those with depression and the low level of treatment suggests that there may be cost-effective opportunities for improving depression-related outcomes in the US workforce.
Cfr. :
- http://jama.ama-assn.org/cgi/content/abstract/289/23/3135
- http://www.ncbi.nlm.nih.gov/pubmed/12813119

Cost-effectiveness of computerised cognitive-behavioural therapy for anxiety and depression in primary care - Randomised controlled trial
McCrone P, Knapp M, Proudfoot J, Ryden C, Cavanagh K, Shapiro DA, Ilson S, Gray JA, Goldberg D, Mann A, Marks I, Everitt B, Tylee A, Centre for the Economics of Mental Health, Institute of Psychiatry, King's College London, UK - Br J Psychiatry. 2004 Jul;185:55-62 - PMID: 15231556
Background - Cognitive-behavioural therapy (CBT) is effective for treating anxiety and depression in primary care, but there is a shortage of therapists.
Computer-delivered treatment may be a viable alternative.
Aims - To assess the cost-effectiveness of computer-delivered CBT.
Methods - A sample of people with depression or anxiety were randomised to usual care (n=128) or computer-delivered CBT (n=146).
Costs were available for 123 and 138 participants, respectively.
Costs and depression scores were combined using the net benefit approach.
Results - Service costs were 40 British pounds (90% CI - 28 British pounds to 148 British pounds) higher over 8 months for computer-delivered CBT.
Lost-employment costs were 407 British pounds (90% CI 196 British pounds to 586 British pounds) less for this group.
Valuing a 1-unit improvement on the Beck Depression Inventory at 40 British pounds, there is an 81% chance that computer-delivered CBT is cost-effective and it revealed a highly competitive cost per quality-adjusted life year.
Conclusions - Computer-delivered CBT has a high probability of being cost-effective, even if a modest value is placed on unit improvements in depression.
Cfr. : http://www.ncbi.nlm.nih.gov/pubmed/15231556

Cost-effectiveness of practice-initiated quality improvement for depression - Results of a randomized controlled trial
Schoenbaum M, Unutzer J, Sherbourne C, Duan N, Rubenstein LV, Miranda J et al. - JAMA 2001;286:1325-30
Cfr. : http://www.ncbi.nlm.nih.gov/pubmed/11560537

Course and outcome of chronic fatigue in children and adolescents
Krilov LR, Fisher M, Friedman SB et al. - Pediatrics 1998;102:360-6

Current and residual functional disability associated with psychopathology - Findings from the Netherlands Mental Health Survey and Incidence Study (NEMESIS)
R. V. Bijl and A. Ravelli, Netherlands Institute of Mental Health and Addiction, Utrecht, The Netherlands – Correspondence : Dr Rob V. Bijl, Netherlands Institute of Mental Health and Addiction, PO Box 725, 3500 AS Utrecht, The Netherlands
Background - Few population studies have investigated the functional disabilities that accompany specific psychiatric diagnoses.
This study assesses the nature and strength of current and residual impairments in various functional domains of life.
Methods - Data were derived from the Netherlands Mental Health Survey and Incidence Study (NEMESIS), a prospective study in the Dutch general population aged 18 to 64 (N = 7147).
Psychiatric diagnoses were based on the Composite International Diagnostic Interview; functional disability was assessed on the basis of the Short-Form-36 and the number of disability days.
Results - Psychopathology was associated with increased disability in social, emotional and physical domains of life.
Disability levels varied by psychiatric diagnosis, with mood disorders showing the poorest levels of functioning, especially for vitality and social functioning; alcohol-related disorders were associated with few disabilities.
Co-morbidity strongly aggravated the disability.
The effect of contextual factors on disability was limited, although somatic ill health, unemployment and adverse youth history increased the likelihood of functional disability.
The findings indicate that psychopathology can also have residual debilitating effects.
Conclusions - Mental health care providers should be aware that the extent and the type of disability may vary with the different types of disorders and among different groups within the population.
Since recovery from functional limitations may not be complete or may take more time than the remission of the psychiatric symptomatology, non-psychiatric follow-up care is needed.
The high number of lost work days is relevant from an economic perspective.
There is a need for illness-specific disability assessment instruments.
Cfr. : http://journals.cambridge.org/action/displayAbstract;jsessionid=5411F4CF8120CF7CDDD15
E129700E260.tomcat1?fromPage=online&aid=26247

Cytokine production and modulation: comparison of patients with chronic fatigue syndrome and normal controls
Tomoda A, Joudoi T, Rabab el-M, Matsumoto T, Park TH, Miike T - Psychiatry Res 2005, 134(1):101-104
Cfr. : http://www.ncbi.nlm.nih.gov/pubmed/15808295

Cytokine-induced sickness behavior
Kelley KW, Bluthe RM, Dantzer R et al. - Brain Behav Immun 2003;17:S112-8
The behavioral repertoire of humans and animals changes dramatically following infection.
Sick individuals have little motivation to eat, are listless, complain of fatigue and malaise, loose interest in social activities and have significant changes in sleep patterns.
They display an inability to experience pleasure, have exaggerated responses to pain and fail to concentrate.
Proinflammatory cytokines acting in the brain cause sickness behaviors.
These nearly universal behavioral changes are a manifestation of a central motivational state that is designed to promote recovery.
Exaggerated symptoms of sickness in cancer patients, such as cachexia, can be life-threatening.
However, quality of life is often drastically impaired before the cancer becomes totally debilitating.
Although basic studies in psychoneuroimmunology have defined proinflammatory cytokines as the central mediators of sickness behavior, a much better understanding of how cytokine and neurotransmitter receptors communicate with each other is needed.
Advances that have been made during the past decade should now be extended to clinical studies in an attempt to alleviate sickness symptoms and improve quality of life for cancer patients.
Cfr. : http://www.ncbi.nlm.nih.gov/pubmed/12615196

Cytokine-induced sickness behaviour - Mechanisms and implications
Konsman JP, Parnet P, Dantzer R - Trends Neurosci 2002;25:154-9

Daily hassles reported by chronic fatigue syndrome and fibromyalgia patients in tertiary care - A controlled quantitative and qualitative study
Van Houdenhove B, Neerinckx E, Onghena P et al. - Psychother Psychosom 2002;71:207-13
Background - This study aimed at providing insight in the frequency, emotional impact and nature of daily hassles, experienced by patients suffering from chronic fatigue syndrome (CFS) and/or fibromyalgia (FM), compared with patients with a chronic organic disease.
Methods - One hundred and seventy-seven CFS/FM patients, 26 multiple sclerosis (MS) and 26 rheumatoid arthritis (RA) patients were investigated within 2-6 months after diagnosis.
All patients completed a self-report questionnaire assessing daily hassles and associated distress, a visual analogue scale assessing fatigue and pain and a depression and anxiety questionnaire.
Results - CFS/FM patients show a higher frequency of hassles, higher emotional impact and higher fatigue, pain, depression and anxiety levels compared with MS/RA patients.
Three hassle themes dominate in the CFS/FM group : dissatisfaction with oneself, insecurity and a lack of social recognition.
In contrast, hassles reported by MS/RA patients show a much larger diversity and are not focused on person-dependent problems.
Conclusions - Patients recently diagnosed as suffering from CFS and/or FM are highly preoccupied and distressed by daily hassles that have a severe impact on their self-image, as well as their personal, social and professional functioning.
An optimal therapeutic approach of CFS and FM should take account of this heavy psychosocial burden, which might refer to core themes of these patients' illness experience.
Cfr. : http://content.karger.com/ProdukteDB/produkte.asp?doi=63646

Defining and managing chronic fatigue syndrome
Mulrow C D, Ramirez G, Cornell J E, Allsup K - Defining and Managing Chronic Fatigue Syndrome - Evidence Report/Technology Assessment No. 42 - Prepared by San Antonio Evidence-based Practice Center at The University of Texas Health Science Center at San Antonio under Contract No. 290-97-0012 - AHRQ Publication No. 02-E001. Rockville (MD) : Agency for Healthcare Research and Quality; October 2001
Objectives - Objectives of this evidence report are to summarize research evidence regarding the case definitions, prevalence, natural history and therapy of chronic fatigue syndrome (CFS).
Search Strategy - English and non-English citations were identified through July 2000 from four electronic bibliographic databases (MEDLINE, The Cochrane Library, PsycINFO, EMBASE), CFS Internet sites, the Journal of Chronic Fatigue Syndrome, references of pertinent articles, textbooks and experts.
The electronic search was updated through October 2000 using PubMed; experts identified relevant citations up to January 2001
Selection Criteria - Published and unpublished studies that were conducted after 1980 and that involved adults with CFS were reviewed.
Data Collection and Analysis - Two reviewers (physician, psychometrician, research methodologist and/or nurse) independently abstracted data from the selected studies.
Data were synthesized descriptively, emphasizing the quality and methodologic design of studies.
Meta-analyses were not done because of marked heterogeneity of study designs.
Main Results - ° There are four well-recognized case definitions of CFS and the Centers for Disease Control and Prevention (CDC) is spearheading the development of a fifth.
Definitions, developed primarily by expert knowledge and consensus, have evolved over time.
A few comparative research studies support the concept of a condition, characterized by prolonged fatigue and impaired ability to function, which is captured by the case definitions.
The superiority of one case definition over another is not well established.
The validity of any definition is difficult to establish because there are no clear biologic markers for CFS and no effective treatments specific only to CFS have been identified. -- ° Findings from surveys show that the prevalence of CFS in community populations is probably less than 1% and in primary care populations less than 3%.
The reliability of these estimates is limited, because surveys used different case definitions and varied assessment and reporting methods and sometimes had poor response rates. -- ° Precise estimates of recovery, improvement and/or relapse from CFS are not possible because there are few natural history studies and those that are available have involved selected referral populations or have used varying case definitions and followup methods. -- ° Thirty-eight controlled trials evaluating multiple treatment interventions show the following mixed results : Immunologic Therapy - Evidence from 11 trials is scant and insufficient to conclude whether immunological therapies, such as immunoglobulin, Ampligen, Acyclovir, interferon and transfer factor, are effective or ineffective. Corticosteroids - Evidence from four trials suggests that there are no consistent benefits from mineralocorticoids (fludrocortisone), but that there are some improvements in fatigue and functional status with glucocorticoids (hydrocortisone).
However, glucocorticoid therapy may severely suppress adrenal function. Antidepressants - Evidence from five trials show that there is no consistent pattern of benefit from antidepressant therapy, though some participants in these trials experienced improved vigor and less anxiety. Behavioral Therapies - Evidence from nine trials generally show that behavioral interventions that emphasize increased activity levels result in improvements in fatigue, overall well-being, quality of life and functional status. Other - Evidence from trials is scant and insufficient to conclude whether complementary therapies, such as homeopathy, massage therapy and osteopathy are effective or ineffective.
Evidence from trials is scant and insufficient to conclude whether multiple other therapies, such as nicotinamide adenine dinucleotide (NADH), galanthamine, growth hormone, essential fatty acids and liver extract therapies, are effective or ineffective.
Findings from one small trial suggest that magnesium therapy may improve energy, overall well-being, pain and distress in patients with CFS and magnesium deficiency.
Conclusions - Existing case definitions for CFS appear to characterize a group of people with prolonged fatigue and impaired ability to function.
The validity and superiority of any particular case definition are not well established.
Surveys suggest that the prevalence of CFS in community populations is less than 1%.
Precise estimates of rates of recovery, improvement and/or relapse from CFS are not available.
Although several therapies have been studied, potential benefits as well as harms of most therapies are not well established.
Behavioral interventions that emphasize increasing activity levels may improve quality of life and function in some people with CFS.
Cfr. : http://www.ncbi.nlm.nih.gov/books/bv.fcgi?rid=hstat1.chapter.56921Cfr. : http://www.ncbi.nlm.nih.gov/books/bv.fcgi?rid=hstat1.chapter.56921

Depression - A neglected major illness
Greenberg PE, Stiglin LE, Finkelstein SN, Berndt ER, Analysis Group, Inc., Cambridge, MA 02138 - J Clin Psychiatry. 1993 Nov;54(11):419-24 - PMID: 8270584
Background - To illustrate the burden depression imposes on society, we present estimates of the annual costs of depression--$44 billion--as well as the number of individuals it affects per year--almost 11 million.
Although these estimates point to depression as a major illness, this study examines why it is not generally considered as such by the medical and public health communities or by society at large.
Method - We develop a framework that compares depression with major illnesses such as coronary heart disease, cancer and AIDS by highlighting salient characteristics of each illness.
This comparative illness framework considers the costs, prevalence, distribution of sufferers, mortality, recognition and treatability of each disease.
This comparison underscores many of the similarities and differences among the illnesses examined.
Results - Because depression often is not properly recognized and begins to affect many people at a relatively early age, it exacts costs over a longer period of time and in a more subtle manner than other major illnesses.
It also imposes a particularly heavy burden on employers in the form of higher workplace costs.
Conclusions - We conclude that, because of the potential for successful treatment, increased attempts to reach untreated sufferers of depression appear to be warranted.
Employers as a group have a particular incentive to invest in the recognition and treatment of this widespread problem, in order to reduce the substantial costs it imposes upon them each year.
Cfr. : http://www.ncbi.nlm.nih.gov/pubmed/8270584?ordinalpos=2&itool=EntrezSystem2.PEntrez.Pubmed.Pubmed_ResultsPanel.Pubmed_RVAb
stract
Also read the comment on this article : 'The costs of treating depression' at : http://www.ncbi.nlm.nih.gov/pubmed/8270585?dopt=Abstract

Lees verder : Deel XXIV


25-11-2009 om 20:19 geschreven door Jules
0 1 2 3 4 5 - Gemiddelde waardering: 0/5 - (0 Stemmen)
Tags:arbeidsongeschiktbeidsbeoordeling, arbeidsongeschiktheid, bedrijfsarts, begeleiden, behandelen, beoordelen, chronische vermoeidheidssyndroom, fibromyalgie, ME/CVS, psychosomatisch, reïntegratie, verzekeringsarts, werk, werkhervatting, ziekteverzuim



Snel weer aan het werk - Bedrijfsartsen op bres voor arbeidsongeschikten - Deel XXIV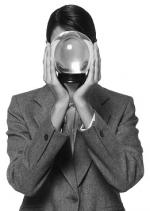 Snel weer aan het werk

Bedrijfsartsen op bres voor arbeidsongeschikten

Deel XXIV

Depression and the Ability to Work
Lynn Elinson, Ph.D., Patricia Houck, M.S.H., Steven C. Marcus, Ph.D. and Harold Alan Pincus, M.D. - Psychiatr Serv 55:29-34, January 2004 - © 2004 American Psychiatric Association
Objective - Depression can have a serious impact on a person's ability to work.
The purpose of this study was to describe depressed persons who work and depressed persons who do not work and to identify factors related to depressed persons' working.
Methods - The combined 1994 and 1995 National Health Interview Survey Disability Supplement was used to identify persons aged 18 to 69 with depression.
Sociodemographic, health, functional and disability characteristics of working depressed persons and nonworking depressed persons were compared with use of a chi square test of significance.
After adjustment for sociodemographic variables, multiple logistic regression analysis was used to identify factors associated with work among depressed persons.
Results - Approximately half of the persons who reported major depression were in the labor force.
Compared with nonworking depressed persons, working depressed persons tended to be younger, to be male, to be better educated, to have a higher income, to live alone or with a nonrelative and to live in an urban or suburban location.
They less often perceived themselves as unable to work or as disabled and were healthier and less impaired by social, cognitive and physical limitations than their nonworking counterparts.
After sociodemographic factors were controlled for, health and functional characteristics were strongly associated with depressed persons' working.
Conclusions - Depressed persons who work and who do not work differed across sociodemographic, health, functional and disability factors.
Understanding the factors associated with depressed persons' working and not working may help policy makers, employers and clinicians shape health care benefits packages, employee assistance programs, disability programs and treatment programs appropriately.
In particular, it may be important to focus on individuals with depression and comorbid general health conditions.
Cfr. : http://www.psychservices.psychiatryonline.org/cgi/content/full/55/1/29

Depression and work productivity - The comparative costs of treatment versus nontreatment
Gregory E. Simon (1 2), Catherine Barber (3), Howard G. Birnbaum (4), Richard G. Frank (3), Paul E. Greenberg (4), Robert M. Rose (5), Phillip S. Wang (3) and Ronald C. Kessler (3) -- (1) Center for Health Studies, Group Health Cooperative of Puget Sound, Cambridge, Mass, Etats-Unis -- (2) Department of Psychiatry, University of Washington, Cambridge, Mass, Etats-Unis -- (3) Department of Health Care Policy, Harvard Medical School, Cambridge, Mass, Etats-Unis -- (4) Analysis Group/Economics, Cambridge, Mass, Etats-Unis -- (5) John D. and Catherine T. MacArthur Foundation, Etats-Unis - Journal of occupational and environmental medicine, 2001, vol. 43, no 1 (72 p.) (70 ref.), pp. 2-9 - Lippincott Williams & Wilkins, Hagerstown, MD, ETATS-UNIS (1995) (Revue) – ISSN : 1076-2752 - © 2008 INIST-CNRS
This article discusses the impact of depression on work productivity and the potential for improved work performance associated with effective treatment.
We undertook a review of the literature by means of a computer search using the following key terms : cost of illness, work loss, sickness absence, productivity, performance and disability.
Published works were considered in four categories : (1) naturalistic cross-sectional studies that found greater self-reported work impairment among depressed workers; (2) naturalistic longitudinal studies that found a synchrony of change between depression and work impairment; (3) uncontrolled treatment studies that found reduced work impairment with successful treatment; and (4) controlled trials that usually, but not always, found greater reduction in work impairment among treated patients.
Observational data suggest that productivity gains following effective depression treatment could far exceed direct treatment costs.
Randomized effectiveness trials are needed before we can conclude definitively that depression treatment results in productivity improvements sufficient to offset direct treatment costs.
Cfr. : http://cat.inist.fr/?aModele=afficheN&cpsidt=914948

Depression Guideline Panel: Depression in Primary Care - Volume 1 - Detection and Diagnosis
Clinical Practice Guideline, Number 5. US Department of Health and Human Services, Public Health Service, Agency for Health Care Policy and Research; Rockville, MD: 1993. (AHCPR Publication No. 93–0550)
Cfr. : http://www.ncbi.nlm.nih.gov/books/bv.fcgi?rid=hstat6.chapter.14485

Depression Guideline Panel: Depression in Primary Care - Volume 2 - Treatment of Major Depression
Clinical Practice Guideline, Number 5. US Department of Health and Human Services, Public Health Service, Agency for Health Care Policy and Research; Rockville, MD: 1993. (AHCPR Publication No. 93–0551)
Cfr. : http://www.ncbi.nlm.nih.gov/books/bv.fcgi?rid=hstat6.chapter.15593

Depression in solvent abusers
Jacobs AM,.Ghodse AH - Soc Sci Med 1987;24:863-6 - PMID: 3616680
Cfr. : http://www.ncbi.nlm.nih.gov/pubmed/3616680

Depression in the workplace - Effects on short-term disability
Kessler, RC; Barber, C; Birnbaum, HG, et al. - Health Aff. 1999;18:163–171
Cfr. : http://www.ncbi.nlm.nih.gov/pubmed/10495604

Depression in the workplace - Epidemiology, economics and effects of treatment
Russell, JM; Patterson, J; Baker, AM - Disease Manage Health Outcomes. 1998;4:135–142
Cfr. : http://ideas.repec.org/a/wkh/dmhout/v4y1998i3p135-142.html

Depression, anxiety and social disability show synchrony of change in primary care patients
J Ormel, M Von Korff, W Van den Brink, W Katon, E Brilman, and T Oldehinkel, Department of Psychiatry, University of Groningen, The Netherlands - Am J Public Health. 1993 March; 83(3): 385–390 - PMCID: PMC1694652
Objectives - The purposes of this study were to (1) characterize the social disability associated with the common psychiatric illnesses of primary care patients in terms of role dysfunction (self-care, family role, social role, occupational role) and (2) establish whether severity of psychiatric illness and disability level show synchrony of change.
Methods - A two-stage sample design was employed.
In the first stage, 1994 consecutive attenders of 25 general practitioners were screened on psychiatric illness by their physicians and with the General Health Questionnaire.
A stratified random sample (n = 285) with differing probabilities was selected for a second-stage interview.
Patients with psychiatric symptoms were reinterviewed 1 and 3.5 years later (n = 143).
Results - (1) Disability level among patients was increased (moderately for depression, mildly for anxiety) and was associated with severity of psychiatric illness - (2) Most disability was found in occupational and social roles - (3) Change in severity of psychiatric illness was concordant with change in level of disability and was largely invariant across diagnosis (depression, anxiety, mixed anxiety/depression).
At follow-up, disability among improved patients had returned to normal levels.
Conclusions - Psychiatric illness in primary care patients is associated with mild to moderate disability and severity of psychiatric illness and disability show synchrony of change.
Cfr. : http://www.pubmedcentral.nih.gov/articlerender.fcgi?artid=1694652

Depressive symptoms and health-related quality of life - The Heart and Soul Study
Ruo, B., Rumsfeld, J. S., Hlatky, M. A. et al (2003) - JAMA, 290, 215
Context - Little is known regarding the extent to which patient-reported health status, including symptom burden, physical limitation and quality of life, is determined by psychosocial vs physiological factors among patients with chronic disease.
Objective - To compare the contributions of depressive symptoms and measures of cardiac function to the health status of patients with coronary artery disease.
Design, setting and participants - Cross-sectional study of 1024 adults with stable coronary artery disease recruited from outpatient clinics in the San Francisco Bay Area between September 2000 and December 2002.
Main measures - Measurement of depressive symptoms using the Patient Health Questionnaire (PHQ); assessment of cardiac function by measuring left ventricular ejection fraction on echocardiography, exercise capacity on treadmill testing and ischemia on stress echocardiography; and measurement of a range of health status outcomes, including symptom burden, physical limitation and quality of life, using the Seattle Angina Questionnaire.
Participants were also asked to rate their overall health as excellent, very good, good, fair or poor.
Results - Of the 1024 participants, 201 (20%) had depressive symptoms (PHQ score 10).
Participants with depressive symptoms were more likely than those without depressive symptoms to report at least mild symptom burden (60% vs 33%; P<.001), mild physical limitation (73% vs 40%; P<.001), mildly diminished quality of life (67% vs 31%; P<.001) and fair or poor overall health (66% vs 30%; P<.001).
In multivariate analyses adjusting for measures of cardiac function and other patient characteristics, depressive symptoms were strongly associated with greater symptom burden (odds ratio [OR], 1.8; 95% confidence interval [CI], 1.3-2.7; P = .002), greater physical limitation (OR, 3.1; 95% CI, 2.1-4.6; P<.001), worse quality of life (OR, 3.1; 95% CI, 2.2-4.6; P<.001) and worse overall health (OR, 2.0; 95% CI, 1.3-2.9; P<.001).
Although decreased exercise capacity was associated with worse health status, left ventricular ejection fraction and ischemia were not.
Conclusions - Among patients with coronary disease, depressive symptoms are strongly associated with patient-reported health status, including symptom burden, physical limitation, quality of life and overall health.
Conversely, 2 traditional measures of cardiac function—ejection fraction and ischemia—are not.
Efforts to improve health status should include assessment and treatment of depressive symptoms.
Cfr. : http://jama.ama-assn.org/cgi/content/abstract/290/2/215

Designing and implementing a primary care intervention trial to improve the quality and outcome of care for major depression
Rost, K; Nutting, PA; Smith, J et al. - Gen Hosp Psychiatry. 2000;22:66–77
Cfr. : http://www.ncbi.nlm.nih.gov/pubmed/10822094

Developing case definitions for symptom-based conditions - The problem of specificity
Hyams KC - Epidemiol Rev 1998;20:148-56

Development and application of a generic methodology to assess the quality of clinical guidelines
Cluzeau FA, Littlejohns P, Grimshaw J, Feder G, Moran, SE - Int J Quality Health Care 1999;11(1):21-28
Cfr. : http://www.ncbi.nlm.nih.gov/pubmed/10411286

Development and validation of an international appraisal instrument for assessing the quality of clinical practice guidelines - The AGREE project
AGREE Collaboration, Writing Group : Cluzeau FA, Burgers JS, Brouwers M, Grol R, Mäkelä M, Littlejohns P, Grimshaw J, Hunt C - Qual Saf Health Care 2003;12:18–23
Cfr. : http://www.ncbi.nlm.nih.gov/pubmed/12571340

Developmental neurobiology of childhood stress and trauma
Teicher MH, Andersen SL, Polcari A et al. - Psychiatr Clin North Am 2002;25:397
Cfr. : http://www.ncbi.nlm.nih.gov/pubmed/12136507

Diabetes - Guidelines from 13 countries
Diabetes Care 2002;25(11):1933-9
Cfr. : http://care.diabetesjournals.org/cgi/content/full/25/11/1933

Diagnosis of psychiatric disorder in clinical evaluation of chronic fatigue syndrome
Deale A, Wessely S – J R Soc Med 2000;93:310-2
Cfr. : http://www.ncbi.nlm.nih.gov/pmc/articles/PMC1298034/

Diagnosis, disease and illness
Mayou R, Sharpe M - QJM 1995;88:827-31

Diagnostic and statistical manual of mental disorders
American Psychiatric Association - Am Psychiatric Press Inc: 1994

Dimensional assesment of chronic fatigue syndrome
Vercoulen J.H.M.M,, Swanink C.M.A., Fennis J.F.M., Galama J,M.D., Meer J.W.M., van der, Bleijenberg G. - Journal of Psychsomatic research, Vol. 38, no. 5, pag. 383-392, 1994
Cfr. : http://www.ncbi.nlm.nih.gov/pubmed/7965927

Dimensional assessment of chronic fatigue syndrome
Vercoulen JH, Swanink CM, Fennis JF et al. - J Psychosom Res 1994;38:383-92

Disability and chronic fatigue syndrome - A focus on function (review)
Ross SD, Estok RP, Frame D, Stone LR, Ludensky V, Levine CB - Arch Intern Med. 2004 May 24;164(10):1098-107
Cfr. : http://archinte.ama-assn.org/cgi/content/full/164/10/1098

Disability management, employee health and fringe benefits and long-term-disability claims for mental disorders - An empirical exploration
Salkever, DS; Goldman, H; Purushothaman, M et al. - Milbank Q. 2000;78:79–113
Cfr. : http://www.ncbi.nlm.nih.gov/pubmed/10834082

Dissociation of body-temperature and melanotonin secretion cirdadian rhytms in patients with chronic fatigue syndroom
Williams C, Pirmohamed J, Minors D et al. - Clin-Physiol 1996 Jul; 16 (4): 327-337

Distinguishing between the validity and utility of psychiatric diagnoses
Kendell, R. & Jablensky, A. (2003) - American Journal of Psychiatry, 160, 4-12
Cfr. : http://ajp.psychiatryonline.org/cgi/content/abstract/160/1/4

Distinguishing patients with chronic fatigue from those with chronic fatigue syndrome – A diagnostic study in UK primary care
Darbishire L, Ridsdale L, Seed PT - Br J Gen Pract 2003;53:441-5
Cfr. : http://www.ncbi.nlm.nih.gov/pmc/articles/PMC1314617/

Disturbed neuroendocrine-immune interactions in chronic fatigue syndrome
Kavelaars A, Kuis W, Knook L et al. - J Clin Endocrinol Metab 2000;85:692-6

Do early adverse experiences have a pathogenetic role in the development of functional syndromes ?
Alciati A, Mellado C - J Func Syndromes 2002;2:127-34

Doctor-patient relationship in primary care of chronic fatigue syndrome - Perspectives of the doctor and the patient
Prins JB, Bleijenberg G, Klein Rouweler E et al. - J Chronic Fatigue Syndr 2000;7:3-15
Cfr. : http://repository.ubn.ru.nl/handle/2066/14018

Doctors and social epidemics - The problem of persistent unexplained physical symptoms, including chronic fatigue
Stanley I, Salmon P, Peters S - Br J Gen Pract 2002;52:355-6
Cfr. : http://www.ncbi.nlm.nih.gov/pmc/articles/PMC1314288/

Doctors' diagnoses and patients' perceptions lessons from chronic fatigue syndrome
Sharpe M - Gen Hosp Psychiatry 1998;20:335-8

Does high "action-proneness" make people more vulnerable to chronic fatigue syndrome ? - A controlled psychometric study
Van Houdenhove B, Neerinckx E, Onghena P et al. - J Psychosom Res 1995, 39, 633-40

Does psychosocial functioning improve independent of depressive symptoms ? - A comparison of nefazodone, psychotherapy and their combination
Hirschfeld RM, Dunner DL, Keitner G, Klein DN, Koran LM, Kornstein SG et al. - Biol Psychiatr 2002;51:123-33
Cfr. : http://linkinghub.elsevier.com/retrieve/pii/S0006322301012914

Does the label "fibromyalgia" alter health status, function and health service utilization ? - A prospective, within-group comparison in a community cohort of adults with chronic widespread pain
White KP, Nielson WR, Harth M, Ostbye T, Speechley M - Arthritis Rheum. 2002;47:260-5
Cfr. : http://www.mdconsult.com/das/citation/body/171658545-2/jorg=journal&source=MI&sp=12455573&sid=0/N/12455573/1.html?issn=

Doing things with illness - The micro politics of the CFS clinic
Banks J, Prior L - Soc Sci Med 2001; 52: 11-23
Cfr. : http://www.sciencedirect.com/science?_ob=ArticleURL&_udi=B6VBF-41N570S-2&_user=10&_rdoc=1&_fmt=&_orig=search&_sort=d&_docanchor=&view=c&_search
StrId=1095776438&_rerunOrigin=google&_acct=C000050221&_version=1&_urlVersion
=0&_userid=10&md5=b4d6af77d55f92d5b580270483f43297

DSM–IV somatoform disorders - Do we need a new classification ?
Escobar, J. I. & Gara, M. A. (1999) - General Hospital Psychiatry, 21, 154 -156

Early disruption of the mother-infant relationship - Effects on brain plasticity and implications for psychopathology
Cirulli F, Berry A, Alleva E - Neurosci Biobehav Rev 2003;27:73-82

Economic cost and epidemiological characteristics of patients with fibromyalgia claims
Robinson RL, Birnbaum HG, Morley MA, Sisitsky T, Greenberg PE, Claxton AJ - J.Rheumatol. 2003;30:1318-25
Cfr. : http://www.mdconsult.com/das/citation/body/171658545-2/jorg=journal&source=MI&sp=13536345&sid=0/N/13536345/1.html?issn=

Effect of clinical guidelines on medical practice - A systematic review of rigorous evaluations
Grimshaw JM, Russell IT, Department of General Practice, University of Aberdeen, Foresterhill Health Centre, UK - Lancet. 1993 Nov 27;342(8883):1317-22 - PMID: 7901634
Although interest in clinical guidelines has never been greater, uncertainty persists about whether they are effective.
The debate has been hampered by the lack of a rigorous overview.
We have identified 59 published evaluations of clinical guidelines that met defined criteria for scientific rigour; 24 investigated guidelines for specific clinical conditions, 27 studied preventive care and 8 looked at guidelines for prescribing or for support services.
All but 4 of these studies detected significant improvements in the process of care after the introduction of guidelines and all but 2 of the 11 studies that assessed the outcome of care reported significant improvements.
We conclude that explicit guidelines do improve clinical practice, when introduced in the context of rigorous evaluations.
However, the size of the improvements in performance varied considerably.
Cfr. : http://www.ncbi.nlm.nih.gov/pubmed/7901634

Effectieve gehoorbescherming
Informatie over de multidisciplinaire richtlijn 'Effectieve Gehoorbescherming' - Nieuwsbrief, 1 januari 2006
Cfr. : http://nvab.artsennet.nl/uri/?uri=AMGATE_6059_340_TICH_R16687498973036

Effective treatments for mental illness are not being used, WHO says
Brown P - BMJ 2001;323:769 (6 October)
Cfr. : http://www.bmj.com/cgi/content/extract/323/7316/769

Effectiveness and efficiency of guideline dissemination and implementation strategies - Executive summary
JM Grimshaw,1* RE Thomas,1 G MacLennan,1 C Fraser,1 CR Ramsay,1 L Vale,1,2 P Whitty,3 MP Eccles,4 L Matowe,1† L Shirran,1 M Wensing,5 R Dijkstra5 and C Donaldson6‡ - 1 Health Services Research Unit, University of Aberdeen, UK - 2 Health Economics Research Unit, University of Aberdeen, UK - 3 Department of Epidemiology and Public Health, University of Newcastle upon Tyne, UK - 4 Centre for Health Services Research, University of Newcastle upon Tyne, UK - 5 Centre for Quality of Care Research, University of Nijmegen, The Netherlands - 6 Department of Community Health Sciences, University of Calgary, Canada - * Corresponding author. Current affiliation : Clinical Epidemiology Programme, Ottawa Health Research Institute and Center for Best Practices, Institute of Population Health, University of Ottawa, Canada - † Current affiliation : Department of Pharmacy Practice, Faculty of Pharmacy, Kuwait University, Kuwait - ‡ Current affiliation : Centre for Health Services Research, University of Newcastle upon Tyne, UK - Health Technology Assessment 2004; Vol 8: number 6
.../...
There is an imperfect evidence base to support decisions about which guideline dissemination and implementation strategies are likely to be efficient under different circumstances.
Decision makers need to use considerable judgement about how best to use the limited resources they have for clinical governance and related activities to maximise population benefits.
They need to consider the potential clinical areas for clinical effectiveness activities, the likely benefits and costs required to introduce guidelines and the likely benefits and costs as a result of any changes in provider behaviour.
Further research is required to : develop and validate a coherent theoretical framework of health professional and organisational behaviour and behaviour change to inform better the choice of interventions in research and service settings and to estimate the efficiency of dissemination and implementation strategies in the presence of different barriers and effect modifiers.
.../...
Cfr. : http://www.ncchta.org/execsumm/summ806.htm

Effects of a clinical-practice guideline and practice-based education on detection and outcome of depression in primary care - Hampshire Depression Project randomised controlled trial
Thompson C, Kinmonth AL, Stevens L, Peveler RC, Stevens A, Ostler KJ, Pickering RM, Baker NG, Henson A, Preece J, Cooper D, Campbell MJ, Department of Mental Health, University of Southampton, Royal South Hants Hospital, Brinton's Terrace, UK - Lancet. 2000 Jan 15;355(9199):185-91 - PMID: 10675118
Background - Depression is a major individual and public-health burden throughout the world and is managed mainly in primary care.
The most effective strategy to reduce this burden has been believed to be education of primary-care practitioners.
We tested this assumption by assessing the effectiveness of an educational programme based on a clinical-practice guideline in improving the recognition and outcome of primary-care depression.
Methods - We carried out a randomised controlled trial in a representative sample of 60 primary-care practices (26% of the total) in an English health district.
Education was delivered to practice teams and quality tested by feedback from participants and expert raters.
The primary endpoints were recognition of depression, defined by the hospital anxiety and depression (HAD) scale and clinical improvement.
Analysis was by intention to treat.
Findings - The education was well received by participants, 80% of whom thought it would change their management of patients with depression.
21409 patients were screened, of whom 4192 were classified as depressed by the HAD scale.
The sensitivity of physicians to depressive symptoms was 39% in the intervention group and 36% in the control group after education (odds ratio 1.2 [95% CI 0.88-1.61]).
The outcome of depressed patients as a whole at 6 weeks or 6 months after the assessment did not significantly improve.
Interpretation - Although well received, this in-practice programme, which was designed to convey the current consensus on best practice for the care of depression, did not deliver improvements in recognition of or recovery from depression.
Cfr. : http://www.ncbi.nlm.nih.gov/pubmed/10675118
Also read the comment on this article :
'Lessons from the Hampshire Depression Project' - Symons L - Lancet. 2000 May 6;355(9215):1641-2 - PMID: 10821383 at : http://www.ncbi.nlm.nih.gov/pubmed/10821383?ordinalpos=2&itool=EntrezSystem2.PEntrez.Pubmed.Pubmed_ResultsPanel.Pubmed_Disco
veryPanel.Pubmed_RVAbstractPlus - and the author reply on that 'Lessons from the Hampshire Depression Project' - Henkel V, Althaus D, Hegerl U. - Lancet. 2000 May 6;355(9215):1641; author reply 1642 - PMID: 10821382 at : http://www.ncbi.nlm.nih.gov/pubmed/10821382?ordinalpos=3&itool=EntrezSystem2.PEntrez.Pubmed.Pubmed_ResultsPanel.Pubmed_Disco
veryPanel.Pubmed_RVAbstractPlus

Effects of Stress Management Program for Teachers in Japan - A Pilot Study
Akihito Shimzau, Yusuke Okada, Mitsumi Sakamoto of the Department of Psychology, Hiroshima University Graduate School of Education & Masae Miura of the Department of Clinical Psychology, Hiroshima International University School of Human and Social Environment, Japan – Correspondence : A. Shimazu, Department of Psychology, Hiroshima University Graduate School of Education, 1-1-1 Kagamiyama, Higashi Hiroshima 739-8524, Japan - J Occup Health 2003, vl. 45, Nr. 4, pages 202-208
The aim of this study was to examine the effects of a stress management program for teachers on their stress responses, social support and coping.
Participants (n=24) were assigned to either an intervention or a waiting list control group.
A five-session program, including psychoeducation, group discussion, role-playing and relaxation training, was conducted for the intervention group at two week intervals.
Eight participants from each of the groups responded to pre- and post-intervention questionnaire surveys.
The positive intervention effect was significant for social support from co-workers (p=0.035), whereas the negative intervention effect was significant for proactive coping (p=0.033).
No significant effect was observed for stress responses (vigor, anger, fatigue, anxiety, depression and somatic stress responses) (p>0.05).
The positive intervention effect was marginally significant for social support from co-workers (p=0.085) and anger (p=0.057) among those who at first had high stress response scores in the pre-intervention survey (n=5 and n=4 for the intervention and waiting list control groups, respectively).
Furthermore, the positive intervention effect was significant for social support from co-workers (p=0.021) and marginally significant for resignation coping (p=0.070) among those who at first had high job control scores (n=4 and n=5 for the intervention and waiting list control groups, respectively).
Results showed that the stress management program conducted in this study contributed to increasing social support from co-workers.
This study suggests that a program that focuses on a particular subgroup (e.g., those with high stress responses or high job control) might be effective in enhancing coping skills, increasing social support and reducing stress responses.
Cfr. : http://joh.med.uoeh-u.ac.jp/e/E/45/E45_4_02.html

Effects of work-related stress reduction on depressive symptoms among Japanese blue-collar workers
Kawakami N, Araki S, Kawashima M, Masumoto T, Hayashi T - Scand.J Work Environ.Health 1997;23:54-9

Employment barriers among welfare recipients and applicants with chronically ill children
Smith, LA; Romero, D; Wood, PR; Nutting, PA; Rost, K; Dickinson, M - Am J Public Health. 2002;92:1453–1457

Enhanced glucocorticoid sensitivity in patients with chronic fatigue syndrome
Gaab J, Rohleder N, Heitz V et al. - Acta Neuropsychiatr 2003;15:184-91
Cfr. : http://www.ingentaconnect.com/content/mksg/acn/2003/00000015/00000004/art00005

Epidemiology of chronic fatigue syndrome - The Centers for Disease Control study
Gunn Walter J., David B. Connell, Bonnie Randall – In : 'Chronic Fatigue Syndrome' - Wiley, Chichester, Ciba Foundation Symposium 173, pag. 83-101, 1993

Epidemiology of chronic fatigue syndrome and self reported myalgic encephalomyelitis in 5-15 year olds - Cross sectional study
Chalder T, Goodman R, Wessely S et al. - BMJ 2003;327:654-5

Epstein-Barr virus (EBV) and the chronic fatigue syndrome - Normal virus load in blood and normal immunologic reactivity in the EBV regression assay
Swanink CM, van der Meer JW, Vercoulen JH et al. - Clin Infect Dis 1995;20:1390-2

Estimating rates of chronic fatigue syndrome from a community-based sample - A pilot study
Jason LA, Taylor R, Wagner L et al. - Am J Community Psychol 1995;23:557-68

Estimating the prevalence of chronic fatigue syndrome and associated symptoms in the community
Rumi K., Pnce PhD, MPE, Carol S. North, MD, Simon Wessely, MRCP, MRC Psych Victoria J. Fraser, MD - Public Health Reports, september-oktober 1992, Vol. 107, no. 5, pag. 514-522

European Health Committee (CSDP) Recommendation Rec (2001)13 on developing a methodology for drawing up guidelines on best medical practices and explanatory memorandum
Strasbourg : Council of Europe Publishing, 2001

Evaluating adolescents with fatigue - Ever get tired of it ?
Cavanaugh RM, Jr. - Pediatrics Rev 2002;23:337-48
Cfr. : http://pedsinreview.aappublications.org/cgi/content/extract/23/10/337

Evaluating attributions for an illness based upon the name – Chronic fatigue syndrome, myalgic encephalopathy and Florence Nightingale disease
Jason L, Taylor RR, Plioplys S et al. - Am J Community Psychol 2002;30:133-48
Cfr. : http://www.ncbi.nlm.nih.gov/pubmed/11928774

Evaluating neuropsychological impairment in chronic fatigue syndrome
Vercoulen JH, Bazelmans E, Swanink CM et al. - J Clin Exp Neuropsychol 1998;20:144-56

Evidence-based medicine for occupational health
Verbeek JH, van Dijk FJ, Malmivaara A, Hulshof CT, Räsänen K, Kankaanpää EE, Mukala K - Scand J Work Environ Health 2002;28(3):197-204

Exaggerated perception of normal physiological responses to stress and hypercapnia in young women with numerous functional somatic symptoms
Houtveen JH, Rietveld S, de Geus EJ - J Psychosom Res 2003;55:481-90
Cfr. : http://www.ncbi.nlm.nih.gov/pubmed/14642976

Exercise for treating fibromyalgia syndrome (Cochrane review)
Busch A, Schachter CL, Peloso PM, Bombardier C - In : The Cochrane Library, Issue 2, 2004 - Chichester, UK : John Wiley & Sons, Ltd.

Exercise responses and psychiatric disorder in chronic fatigue syndrome
Lane RJM, Burgess AP, Flint J - Br J Med 1995; 311: 544-5

Exercise responsive genes measured in peripheral blood of women with chronic fatigue syndrome and matched control subjects
Whistler T, Jones JF, Unger ER, Vernon SD - BMC Physiol 5(1):5 - 2005 Mar 24

Exercise therapy for chronic fatigue syndrome (review)
Edmonds M, McGuire H, Price J - Cochrane Database Syst Rev. 2004(3):CD003200.

Factors of importance for work disability in women with fibromyalgia
Henriksson C, Liedberg G - J.Rheumatol. 2000;27:1271-6.

Factors of importance for work disability in women with fibromyalgia - An interview study
Liedberg GM, Henriksson CM - Arthritis Rheum. 2002;47:266-74.

False suffocation alarms, spontaneous panics, and related conditions - An integrative hypothesis
Klein DF, Department of Psychiatry, Columbia University, New York - Arch Gen Psychiatry. 1993 Apr;50(4):306-17 - PMID: 8466392
A carbon dioxide hypersensitivity theory of panic has been posited.
We hypothesize more broadly that a physiologic misinterpretation by a suffocation monitor misfires an evolved suffocation alarm system.
This produces sudden respiratory distress followed swiftly by a brief hyperventilation, panic and the urge to flee.
Carbon dioxide hypersensitivity is seen as due to the deranged suffocation alarm monitor.
If other indicators of potential suffocation provoke panic this theoretical extension is supported.
We broadly pursue this theory by examining Ondine's curse as the physiologic and pharmacologic converse of panic disorder, splitting panic in terms of symptomatology and challenge studies, reevaluating the role of hyperventilation and reinterpreting the contagiousness of sighing and yawning, as well as mass hysteria.
Further, the phenomena of panic during relaxation and sleep, late luteal phase dysphoric disorder, pregnancy, childbirth, pulmonary disease, separation anxiety and treatment are used to test and illuminate the suffocation false alarm theory.
Cfr. : http://www.ncbi.nlm.nih.gov/pubmed/8466392
Also read the comments on this article :
- Klein's suffocation theory of panic
Taylor S, Rachman S - Arch Gen Psychiatry. 1994 Jun;51(6):505-6 - PMID: 8192555
Cfr. : http://www.ncbi.nlm.nih.gov/pubmed/8192555?itool=EntrezSystem2.PEntrez.Pubmed.Pubmed_ResultsPanel.Pubmed_RVAbstract
- Panic attacks - Klein's false suffocation alarm, Taylor and Rachman's data and Ley's dyspneic-fear theory
Ley R - Arch Gen Psychiatry. 1996 Jan;53(1):83-5 - PMID: 8540781
Cfr. : http://www.ncbi.nlm.nih.gov/pubmed/8540781?itool=EntrezSystem2.PEntrez.Pubmed.Pubmed_ResultsPanel.Pubmed_RVAbstract
- Nonresponse of adrenocorticotropic hormone in first-ever lactate-induced panic attacks in healthy volunteers
Kellner M, Wiedemann K - Arch Gen Psychiatry. 1998 Jan;55(1):85-6 - PMID: 9435765
Cfr. : http://www.ncbi.nlm.nih.gov/pubmed/9435765?itool=EntrezSystem2.PEntrez.Pubmed.Pubmed_ResultsPanel.Pubmed_RVAbstract
- Response differences of spontaneous panic and fear
Klein DF - Arch Gen Psychiatry. 2002 Jun;59(6):567-9 - PMID: 12044206
Cfr. : http://www.ncbi.nlm.nih.gov/pubmed/12044206?itool=EntrezSystem2.PEntrez.Pubmed.Pubmed_ResultsPanel.Pubmed_RVAbstract
- D-lactate and the false suffocation alarm
Davies DR, Davies DD - Arch Gen Psychiatry. 2002 Mar;59(3):287-8 - PMID: 11879169
Cfr. : http://www.ncbi.nlm.nih.gov/pubmed/11879169?itool=EntrezSystem2.PEntrez.Pubmed.Pubmed_ResultsPanel.Pubmed_RVAbstract

Family cognitive behaviour therapy for chronic fatigue syndrome – An uncontrolled study
Chalder T, Tong J, Deary V - Arch Dis Child 2002;86:95-7
Cfr. : http://www.ncbi.nlm.nih.gov/pmc/articles/PMC1761081/

Family reinforcement of illness behavior - A comparison of adolescents with chronic fatigue syndrome, juvenile arthritis and healthy controls
Brace MJ, Scott SM, McCauley E et al. - J Dev Behav Pediatr 2000;21(5): 332-339

Family systems perspective
Melamed BG – In : Jason LA et al, editors. 'Handbook of chronic fatigue syndrome' - Hoboken New Jersey: John Wiley & Sons;2003:192-201

Faster response on amisulpride 50 mg versus sertraline 50-100 mg in patients with dysthymia or double depression - A randomized, double-blind, parallel group study
Amore M,.Jori MC - Int Clin Psychopharmacol 2001;16:317-24

Fatigue and psychological distress in the working population - Psychometrics, prevalence and correlates
Bültmann U, Kant I, Kasl SV, Beurskens AJ, van den Brandt PA, Department of Epidemiology, Maastricht University, P.O. Box 616, Maastricht, The Netherlands : u.bultmann@epid.unimaas.nl - J Psychosom Res. 2002 Jun;52(6):445-52 - PMID: 12069868
Objective - The purposes of this study were :
(1) to explore the relationship between fatigue and psychological distress in the working population,
(2) to examine associations with demographic and health factors and
(3) to determine the prevalence of fatigue and psychological distress.
Methods - Data were taken from 12,095 employees.
Fatigue was measured with the Checklist Individual Strength and the General Health Questionnaire (GHQ) was used to measure psychological distress.
Results - Fatigue was fairly well associated with psychological distress.
A separation between fatigue items and GHQ items was shown.
No clear, distinct pattern of associations was found for fatigue vs. psychological distress with respect to demographic factors.
The prevalence was 22% for fatigue and 23% for psychological distress.
Of the employees reporting fatigue, 43% had fatigue only, whereas 57% had fatigue and psychological distress.
Conclusions - The results indicate that fatigue and psychological distress are common in the working population.
Although closely associated, there is some evidence suggesting that fatigue and psychological distress are different conditions, which can be measured independently.
Cfr. : http://www.ncbi.nlm.nih.gov/pubmed/12069868?dopt=Abstract

Fatigue at work
Van Dijk F-JH, Swaen G-MH - Occup Environ Med 2003;June:i1-2
Cfr. : http://www.ncbi.nlm.nih.gov/pubmed/12782739

Fatigue in neurological disorders
Chaudhuri A, Behan PO - Lancet 2004;363:978-88
Chronic fatigue is a typical symptom of neurological diseases and is most disabling in multiple sclerosis, postpoliomyelitis, poststroke and in chronic fatigue syndrome.
Disorders of neuromuscular junction transmission and metabolic diseases cause muscle fatigability, which is characterised by failure to sustain the force of muscle contraction (peripheral fatigue).
Fatigue is also seen in diseases that affect the central, peripheral and autonomic nervous systems (central fatigue).
Enhanced perception of effort and limited endurance of sustained physical and mental activities are the main characteristics of central fatigue.
Metabolic and structural lesions that disrupt the usual process of activation in pathways interconnecting the basal ganglia, thalamus, limbic system and higher cortical centre are implicated in the pathophysiological process of central fatigue.
A state of pre-existing relative hypocortisolaemia might sensitise the hypothalamic-pituitary-adrenal axis to development of persistent central fatigue after stress.
The contributions of physiological, cognitive and affective changes underlying fatigue are variable and treatment is largely symptomatic and rehabilitative.
Cfr. : http://www.ncbi.nlm.nih.gov/pubmed/15043967

Fatigue in primary care - Prevalence, psychiatric comorbidity, illness behavior and outcome
Cathebras P, Robbins J, Kirmayer l. et al. - J Gen Intern Med 1992; 7: 276-86

Fatigue, burnout and chronic fatigue syndrome among employees on sick leave - Do attributions make the difference ?
Huibers MJH, Beurskens AJHM, Prins JB et al. - Occup Environ Med 2003;60:i26-31
Cfr. : http://www.ncbi.nlm.nih.gov/pmc/articles/PMC1765721/

Fibromyalgia - A stress disorder ? - Putting pieces of the biopsychosocial puzzle together
Van Houdenhove B, Egle UT - Psychother Psychosom 2004;5:267-75

Fibromyalgia – A challenge for modern medicine
Van Houdenhove B - Clin Rheumatol 2003;22:1-5

Fibromyalgia as a dysfunction of the central pain and stress response (Fibromyalgie als Störung der zentralen Schmerz- und Stressverarbeitung)
Egle UT, Ecker-Egle ML, Nickel R et al. - Psychother Psychosom Med Psychol 2004;54:137-47

Fibromyalgie-Syndrom und Chronic Fatigue Syndrom – Gemeinsamkeiten und Unterschiede
Hoffmann A, Linder , Kroger B et al. - Dtsch Med Wochenschr. 1996 Sep 20;121(38): 1165-1168

Lees verder : Deel XXV


25-11-2009 om 20:11 geschreven door Jules
0 1 2 3 4 5 - Gemiddelde waardering: 0/5 - (0 Stemmen)
Tags:arbeidsongeschiktbeidsbeoordeling, arbeidsongeschiktheid, bedrijfsarts, begeleiden, behandelen, beoordelen, chronische vermoeidheidssyndroom, fibromyalgie, ME/CVS, psychosomatisch, reïntegratie, verzekeringsarts, werk, werkhervatting, ziekteverzuim



Snel weer aan het werk - Bedrijfsartsen op bres voor arbeidsongeschikten - Deel XXV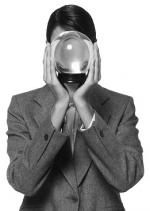 Snel weer aan het werk

Bedrijfsartsen op bres voor arbeidsongeschikten

Deel XXV

Financial, occupational and personal consequences of disability in patients with chronic fatigue syndrome and fibromyalgia compared to other fatiguing conditions
Assefi NP, Coy T, V, Uslan D et al. - J Rheumatol 2003;30:804-8
Objective - To examine the nature and degree of self-reported disability in patients with chronic fatigue syndrome (CFS) and its associated conditions, fibromyalgia (FM) and subsyndromal fatigue (CF), compared with a chronically fatiguing but unrelated medical condition (MED).
Methods - Six hundred and thirty patients evaluated at the University of Washington Chronic Fatigue Clinic were sent questionnaires asking them to identify the financial, occupational and personal consequences of their fatiguing illness.
Thorough medical evaluations had previously applied accepted criteria for defining CFS, FM and CF.
Results - The FM groups (those with and without CFS) were among the least employed. Likewise, the FM and CFS groups, more frequently than the other groups, endorsed loss of material possessions (such as car), loss of job and loss of support by friends and family, as well as recreational activities as a result of their fatiguing illness.
There were no reliable differences between groups in use of disability benefits.
Conclusion - There is substantial illness-related disability among those evaluated at a specialized chronic fatigue clinic.
Those reporting the most pervasive disability met criteria for FM either alone or in conjunction with CFS.
Employers and personal relations of patients with chronic fatigue should make a greater effort to accommodate the illness-related limitations of these conditions, especially for those with FM and CFS.
Cfr. : http://www.ncbi.nlm.nih.gov/pubmed/12672203?dopt=AbstractPlus

Follow-up of patients with fatigue presenting to an infectious diseases clinic
Sharpe M, Hawton K, Seagroatt V et al. - Br Med J 1995; 302: 347-52

Forming Inferences About Some Intraclass Correlations Coefficients
McGraw KO, Wong SP

From a lived body to a medicalized body - Diagnostic transformation and chronic fatigue syndrome
Sachs L - Med Anthropol 2001;19:299-317
Cfr. : http://www.ncbi.nlm.nih.gov/pubmed/11800317

From best evidence to best practice - Effective implementation of change in patients' care
Grol R, Grimshaw J - Lancet 2003;362(11):1225-30.

From Paralysis to fatigue - A History of Psychosomatic Illness in the Modern Era
Shorter E - New York: Free Press; 1992

Functional disability and depression in the general population - Results from the Netherlands Mental Health Survey and Incidence Study (NEMESIS)
Spijker J, Graaf R, Bijl RV, Beekman AT, Ormel J, Nolen WA - Acta Psychiatr Scand 2004;110:208-14

Functional somatic syndromes
Barsky AJ, Borus JF - Ann Intern Med 1999; 130:910-21

Functional somatic syndromes: one or many ?
Wessely S, Nimnuan C, Sharpe M - Lancet 1999;354:936-9

Functional status of persons with chronic fatigue syndrome in the Wichita, Kansas, population
Solomon L, Nisenbaum R, Reyes M et al. - Health and Quality of Life Outcomes 2003;1:48
Cfr. : http://www.ncbi.nlm.nih.gov/pubmed/14577835

Functional status, neuropsychological functioning and mood in chronic fatigue syndrome (CFS) - Relationship to psychiatric disorder
Tiersky LA, Matheis RJ, DeLuca J et al. - J Nerv Ment Dis 2003;191:324-31
Individuals with chronic fatigue syndrome (CFS) face chronic physical debilitation, reduced neuropsychological functioning and changes in emotional well-being that significantly detract from quality of life.
The role of psychiatric disturbance in reducing quality of life in CFS remains unclear.
In the current investigation, the role of psychiatric status in reducing health-related quality of life in CFS was examined.
Four subject groups were compared on measures of functional well-being, mood and neuropsychological status : individuals with CFS and no history of psychiatric illness, individuals who had current symptoms of psychiatric illness that began after their CFS diagnosis, individuals who had current symptoms of psychiatric illness that began before their CFS diagnosis and a healthy sedentary control group.
Overall, it was found that individuals with CFS suffer from profound physical impairment.
Concurrent psychiatric illness, however, did not adversely affect physical functional capacity.
Physical functional capacity was not worse in individuals with a concurrent psychiatric illness.
As expected, concurrent psychiatric illness was found to reduce emotional well-being.
Moreover, individuals with a psychiatric illness that predated the onset of CFS suffered the greatest emotional distress.
Thus, an individual's psychiatric history should be considered when attempting to understand the factors maintaining disability in CFS.
Cfr. : http://www.ncbi.nlm.nih.gov/pubmed/12819552

Functioning and well-being outcomes of patients with depression compared with chronic general medical illnesses
Hays RD, Wells KB, Sherbourne DC et al. - Arch Gen Psychiatry 1995;52:51-55

Gene expression profile of empirically delineated classes of unexplained chronic fatigue
Carmel L, Efroni S, White PD, Aslakson E, Vollmer-Conna U, Rajeevan MS, National Center for Biotechnology Information, National Library of Medicine, National Institutes of Health, Bethesda, Maryland, USA - Pharmacogenomics. 2006 Apr;7(3):375-86 - PMID: 16610948
Objectives - To identify the underlying gene expression profiles of unexplained chronic fatigue subjects classified into five or six class solutions by principal component (PCA) and latent class analyses (LCA).
Methods - Microarray expression data were available for 15,315 genes and 111 female subjects enrolled from a population-based study on chronic fatigue syndrome.
Algorithms were developed to assign gene scores and threshold values that signified the contribution of each gene to discriminate the multiclasses in each LCA solution.
Unsupervised dimensionality reduction was first used to remove noise or otherwise uninformative gene combinations, followed by supervised dimensionality reduction to isolate gene combinations that best separate the classes.
Results - The authors' gene score and threshold algorithms identified 32 and 26 genes capable of discriminating the five and six multiclass solutions, respectively.
Pair-wise comparisons suggested that some genes (zinc finger protein 350 [ZNF350], solute carrier family 1, member 6 [SLC1A6], F-box protein 7 [FBX07] and vacuole 14 protein homolog [VAC14]) distinguished most classes of fatigued subjects from healthy subjects, whereas others (patched homolog 2 [PTCH2] and T-cell leukemia/lymphoma [TCL1A]) differentiated specific fatigue classes.
Conclusion - A computational approach was developed for general use to identify discriminatory genes in any multiclass problem.
Using this approach, differences in gene expression were found to discriminate some classes of unexplained chronic fatigue, particularly one termed interoception.
Cfr. : http://www.ncbi.nlm.nih.gov/pubmed/16610948?dopt=Abstract&holding=f1000,f1000m,isrctn

General practitioners' beliefs, attitudes and reported actions towards chronic fatigue syndrome
Steven ID, McGrath B, Qureshi et al. - Aust Fam Physician 2000;29:80-5
Cfr. : http://www.ncbi.nlm.nih.gov/pubmed/10721550

General practitioners' perceptions of chronic fatigue syndrome and beliefs about its management, compared with irritable bowel syndrome - Qualitative study
Raine R, Carter S, Sensky T et al. - BMJ 2004;328:1354-57
Cfr. : http://www.ncbi.nlm.nih.gov/pubmed/15169743

General practitioners' use of guidelines in the consultation and their attitudes to them
Watkins C, Harvey I, Langley C, Gray S, Faulkner A, University of East Anglia - Br J Gen Pract. 1999 Jan;49(438):11-5 - PMID: 10622009
Background - There is concern about the apparent lack of uptake of management and referral guideline information by general practitioners (GPs) in their day-to-day consultations with patients.
Little is understood about the barriers to the uptake of guidelines as perceived by Gps.
Aims - To explore how GPs gain access to and use guidelines, including computer-based guidelines, in day-to-day consultations with their patients; and to identify the perceived problems and barriers to the use of guidelines in such situations.
Method - Postal questionnaires enquiring about the practices and attitudes towards the use of guidelines in general practice were completed by 391 of 600 randomly selected GPs in the South and West NHS region.
Results - GPs found guidelines a useful method of accessing expert information.
Key factors in their uptake were brevity, an authoritative and unbiased source of evidence and resonance with the GP's usual practices; they also needed to be flexible enough to incorporate individual viewpoints.
Guidelines were perceived as being valuable to enable safe delegation of care to other health professionals and for sharing decision-making with patients.
Dissemination of guidelines through the medium of computers was acceptable to the majority of GPs.
Virtually all (93%) responders reported adapting guidelines to the needs of individual patients.
Older GPs from non-fundholding practices were least likely to show a positive attitude towards guidelines.
Conclusion - In principle, there is a very positive attitude towards the use of guidelines in general practice.
However, those developing guidelines for use by GPs in the consulting room need to be aware of the factors that facilitate their use in practice.
Educational strategies aimed at increasing the use of guidelines need to take into account the significant proportion who show negative attitudes towards guidelines, whose characteristics have been identified in this study.
Cfr. : http://www.ncbi.nlm.nih.gov/pubmed/10622009

Generalised anxiety disorder in chronic fatigue syndrome
Fischer B, Cluydts A, De Gucht V et al. - Acta Psychiatr Scand 1997; 95: 405-13
Cfr? : http://cat.inist.fr/?aModele=afficheN&cpsidt=2740762

Genetics
Sullivan PF – In :Jason LA et al, editors. 'Handbook of chronic fatigue syndrome' - Hoboken New Jersey: John Wiley & Sons;2003:89-107
Cfr. : http://aboutmecfs.org/Rsrch/GSHMethylation.aspx

Glia - A novel drug discovery target for clinical pain
Watkins LR, Maier SF, Department of Psychology and the Center for Neuroscience, University of Colorado at Boulder, Boulder, Colorado 80309-0345, USA : lwatkins@psych.colorado.edu - Nat Rev Drug Discov. 2003 Dec;2(12):973-85 - PMID: 14654796
Cfr. : http://www.ncbi.nlm.nih.gov/pubmed/14654796

Glial activation - A driving force for pathological pain
Watkins LR, Milligan ED, Maier SF - Trends Neurosci 2001;24:450-5
Cfr. : http://www.ncbi.nlm.nih.gov/pubmed/11476884

Glial proinflammatory cytokines mediate exaggerated pain states - Implications for clinical pain
Watkins LR, Milligan ED, Maier SF - Adv Exp Med Biol 2003;521:1-21
Cfr. : http://www.ncbi.nlm.nih.gov/pubmed/12617561

Glucocorticoids and glucocorticoid receptors - Mediators of fatigue ?
Cleare AJ - Acta Neuropsychiatr 2003;15:341-53
Cfr. : http://www.kcl.ac.uk/content/1/c6/01/47/68/PDF-77.pdf

Health status in fibromyalgia - A followup study
Mengshoel AM,.Haugen M - J.Rheumatol. 2001;28:2085-9
Cfr. : http://www.ncbi.nlm.nih.gov/pubmed/11550978

Health-related quality of life in patients with chronic fatigue syndrome - An international study
Hardt J, Buchwald D, Wilks D et al. - J Psychosom Res 2001;51:431-4
Cfr. : http://linkinghub.elsevier.com/retrieve/pii/S0022399901002203

Healthier Work at Brabantia - A Comprehensive Approach to Wellness at the Worksite
Maes S, Kittel F, Scholten H, Verhoeven C - Safety Science 1992;15:-6

Hierarchical Linear Models - Applications and Data Analysis Methods
Bryk, AS; Raudenbush, SW - 1st. Sage Publications; Newbury Park: 1992

High levels of type 2 cytokine-producing cells in chronic fatigue syndrome
Skowera A, Cleare A, Blair D, Bevis L, Wessely SC, Peakman M - Clin Exp Immunol 2004, 135(2):294-302

High prevalence of somatic symptoms and depression in women with disabling chronic headache
G. E. Tietjen, J. L. Brandes, K. B. Digre, S. Baggaley, V. Martin, A. Recober, L. O. Geweke, F. Hafeez, S. K. Aurora, N. A. Herial et al., Department of Neurology, The University of Toledo-Health Science Campus, Toledo, OH 43614, USA : gtietjen@meduohio.edu – Neurology, January 9, 2007; 68(2): 134 – 140 - PMID: 17210894
Objective - To better define, in women with headache, the relationship of depression and somatic symptoms to headache, characterized by diagnoses, frequency and disability.
Methods - At six headache specialty clinics, women with headache were classified using ICHD-II criteria and frequency was recorded.
A questionnaire addressing demographics, age at onset of headache, headache-related disability, somatic symptom and depression severity was completed.
Logistic regression was performed to measure the associations of headache frequency and headache-related disability with somatic symptom and depression severity.
Results - A total of 1,032 women with headache completed the survey, 593 with episodic (96% with migraine) and 439 with chronic headache (87% with migraine).
Low education and household income was more common in chronic headache sufferers and in persons with severe headache disability.
Somatic symptom prevalence and severity was greater in persons with chronic headache and with severe headache-related disability.
Significant correlation was observed between PHQ-9 and PHQ-15 scores (r = 0.62). Chronic headache, severe disability and high somatic symptom severity were associated with major depressive disorder (OR = 25.1, 95% CI: 10.9 to 57.9) and this relationship was stronger in the subgroup with a diagnosis of migraine (OR = 31.8, 95% CI: 12.9 to 78.5).
Conclusions - High somatic symptom severity is prevalent in women with chronic and severely disabling headaches.
Synergistic relationship to major depression exists for high somatic symptom severity, chronic headache and disabling headache, suggesting a psychobiological underpinning of these associations.Cfr. : http://www.ncbi.nlm.nih.gov/pubmed/17210894

How can care for depression become more cost-effective ?
Sturm, R; Wells, KB - J Am Med Assoc. 1995;273:51–58

How many functional somatic syndromes ?
Nimnuan C, Rabe-Hesketh S, Wessely S et al. - J Psychosom Res 2001;51:549-57
Cfr. : http://linkinghub.elsevier.com/retrieve/pii/S0022399901002240

How to develop cost-conscious guidelines
Eccles M, Mason J, Centre for Health Services Research, University of Newcastle, Newcastle upon Tyne, UK - Health Technol Assess. 2001;5(16):1-69 - PMID: 11427188
Abstract (truncated)
Background - Clinical guidelines, defined as 'systematically developed statements to assist both practitioner and patient decisions in specific circumstances', have become an increasingly familiar part of clinical care.
Guidelines are viewed as useful tools for making care more consistent and efficient and for closing the gap between what clinicians do and what scientific evidence supports.
Interest in clinical guidelines is international and has its origin in issues faced by most healthcare systems: rising healthcare costs; variations in service delivery with the presumption that at least some of this variation stems from inappropriate care; the intrinsic desire of healthcare professionals to offer and patients to receive, the best care possible.
Within the UK, there is ongoing interest in the development of guidelines and a fast-developing clinical-effectiveness agenda within which guidelines figure prominently.
Over the last decade, the methods of developing guidelines have steadily improved, moving from solely consensus methods to methods that take explicit account of relevant evidence.
However, UK guidelines have tended to focus on issues of effectiveness and have not explicitly considered broader issues, particularly cost.
This report describes the methods developed to handle benefit, harm and cost concepts in clinical guidelines.
It reports a series of case studies, each describing the development of a clinical guideline; each case study illustrates different issues in incorporating these different types of evidence.
Health economics and clinical guidelines - There has been no widely accepted successful way of incorporating economic considerations into guidelines.
Unlike other areas of guideline development, there is little practical or theoretical experience to direct the incorporation of cost issues within clinical guidelines.
However, the reasons for considering costs are clearly stated : "Health interventions are not free, people are not infinitely rich and the budgets of [health care] programmes are limited. For every dollar's worth of health care that is consumed, a dollar will be paid. While these payments can be laundered, disguised or hidden, they will not go away" (Eddy DM. A manual for assessing health practices and designing practice policies : the explicit approach. Philadelphia : American College of Physicians; 1992).
Such opportunity costs are a universal phenomenon.
In the USA it has been recommended that every set of clinical guidelines should include information on the cost implications of the alternative preventive, diagnostic and management strategies for each clinical situation.
The stated rationale was that this information would help potential users to evaluate better the potential consequences of different practices.
However, it was acknowledged that "the reality is that this recommendation poses major methodological and practical challenges" (Institute of Medicine. Guidelines for clinical practice: from development to use. Washington: National Academy Press; 1992).
Methods of developing clinical guidelines - A guideline development process summarises the technical information about the value of treatments in a manner that makes them accessible and ready for use in clinical practice, alongside information on contextual issues.
The requirement is that the presentation of costs and benefits of treatments is methodologically sound, robust and accessible.
This report includes a summary of the current best practice in evidence-based guideline development, including recent methodological advances.
The manner in which cost and cost-effectiveness concepts have been successfully incorporated into the guideline process is introduced.
Guideline development case studies - The 'cost-effectiveness' sections of 11 guidelines are reported to illustrate both the range of methods used and the nature of the recommendations reached by the guideline development groups when considering the profile of consequences of treatments including costs.
These guidelines are broadly grouped as : (1) those using qualitative evidence summary methods; (2) those using quantitative evidence summary methods and addressing relatively narrow clinical questions; (3) those using quantitative evidence summary methods and addressing a broad clinical area; (4) a guideline based upon a decision analysis model.
Conclusions - The focus of this project was to explore the methods of incorporating cost issues within clinical guidelines.
However, the process of reviewing evidence in guideline development groups is becoming increasingly sophisticated, not only in considerations of cost but also in review techniques and group process.
At the outset of the project it was unclear how narrowly or broadly the concept of 'cost' could be considered.
Cfr. : http://www.ncbi.nlm.nih.gov/pubmed/11427188

Human capital, physical health and mental health of welfare recipients - Co-occurrence and correlates
Danziger, SK; Kalil, A; Anderson, NJ - J Soc Issues. 2000;56:635–654

Hypervigilance to pain in fibromyalgia - The mediating role of pain intensity and catastrophic thinking about pain
Crombez G, Eccleston C, Van den Broeck A, Goubert L, Van Houdenhove B, Department of Experimental-Clinical and Health Psychology, Ghent University, Belgium : geert.crombez@rug.ac.be - Clin J Pain. 2004 Mar-Apr;20(2):98-102 - PMID: 14770049
Objective - To investigate the mediating role of pain intensity, catastrophic thinking about pain and negative affectivity in explaining enhanced attention for pain in patients with fibromyalgia.
Methods - Sixty-four patients with fibromyalgia and 46 patients with chronic low back pain completed self-report instruments of vigilance to pain, negative affectivity and catastrophic thinking about pain.
These measures, along with diagnostic group and pain intensity, were entered into a partial correlational analysis to investigate which variables mediate the relationship between diagnostic group (fibromyalgia vs. chronic low back pain) and vigilance to pain.
Results - Fibromyalgia patients reported significantly greater vigilance to pain than patients with chronic low back pain.
They also reported higher pain intensity, more negative affectivity and more catastrophic thinking about pain than patients with chronic low back pain.
Vigilance to pain was correlated significantly with pain intensity, negative affectivity and catastrophic thinking about pain.
Further analyses revealed that pain intensity and catastrophic thinking about pain, but not negative affectivity, mediated the relationship between diagnostic group and vigilance to pain.
Conclusion - Fibromyalgia patients report a heightened vigilance to pain.
This vigilance is not a unique characteristic of fibromyalgia but is related to the intensity of pain and catastrophic thinking about pain.
Cfr. : http://www.ncbi.nlm.nih.gov/pubmed/14770049

Hypothalamic-pituitary-adrenal axis, neuroendocrine factors and stress
Tsigos C, Chrousos GP – J Psychosom Res 2002;53:865-71
Cfr. : http://www.ncbi.nlm.nih.gov/pubmed/12377295

I could not lift my arm holding the fork..." - Living with chronic fatigue syndrome
Soderlund A, Skoge AM, Malterud K - Scand J Prim Health Care 2000;18:165-9
Cfr. : http://www.mecfswa.org.au/News_and_Media/News_Details/Obstructions_for_quality_ca
re_experienced_by_ME-CFS_patients/Default.aspx

Ideal versus reality - Physicians perspectives on patients with chronic fatigue syndrome (CFS) and fibromyalgia
Asbring P, Naervaenen AL - Soc Sci Med 2003;57:711-20

Identification of ambiguities in the 1994 chronic fatigue syndrome research case definition and recommendations for resolution
Reeves WC, Lloyd A, Vernon SD et al. - BMC Health Serv Res 2003;3:25

Identifying illness parameters in fatiguing syndromes using classical projection methods
Broderick G, Craddock RC, Whistler T, Taylor R, Klimas N, Unger ER, University of Alberta, Institute for Biomolecular Design, Edmonton, Alberta, T6G 2H7, Canada : gordon.broderick@ualberta.ca - Pharmacogenomics. 2006 Apr;7(3):407-19 - PMID: 16610951
Objectives - To examine the potential of multivariate projection methods in identifying common patterns of change in clinical and gene expression data that capture the illness state of subjects with unexplained fatigue and nonfatigued control participants.
Methods - Data for 111 female subjects was examined.
A total of 59 indicators, including multidimensional fatigue inventory (MFI), medical outcome Short Form 36 (SF-36), Centers for Disease Control and Prevention (CDC) symptom inventory and cognitive response described illness.
Partial least squares (PLS) was used to construct two feature spaces : one describing the symptom space from gene expression in peripheral blood mononuclear cells (PBMC) and one based on 117 clinical variables.
Multiplicative scatter correction followed by quantile normalization was applied for trend removal and range adjustment of microarray data.
Microarray quality was assessed using mean Pearson correlation between samples.
Benjamini-Hochberg multiple testing criteria served to identify significantly expressed probes.
Results - A single common trend in 59 symptom constructs isolates of nonfatigued subjects from the overall group.
This segregation is supported by two co-regulation patterns representing 10% of the overall microarray variation.
Of the 39 principal contributors, the 17 probes annotated related to basic cellular processes involved in cell signaling, ion transport and immune system function.
The single most influential gene was sestrin 1 (SESN1), supporting recent evidence of oxidative stress involvement in chronic fatigue syndrome (CFS).
Dominant variables in the clinical feature space described heart rate variability (HRV) during sleep.
Potassium and free thyroxine (T4) also figure prominently.
Conclusion - Combining multiple symptom, gene or clinical variables into composite features provides better discrimination of the illness state than even the most influential variable used alone.
Although the exact mechanism is unclear, results suggest a common link between oxidative stress, immune system dysfunction and potassium imbalance in CFS patients leading to impaired sympatho-vagal balance strongly reflected in abnormal HRV.
Cfr. : http://www.ncbi.nlm.nih.gov/pubmed/16610951?dopt=Abstract&holding=f1000,f1000m,isrctn

Identifying physical activity patterns in chronic fatigue syndrome using actigraphic assessment
Van der Werf SP, Prins JB, Vercoulen JH et al. - J Psychosom Res 2000;49:373-9

IgM serum antibodies to Epstein-Barr virus are uniquely present in a subset of patients with the chronic fatigue syndrome
Lerner AM, Beqaj SH, Deeter RG, Fitzgerald JT - In Vivo 2004, 18(2):101-106

Illness experience, depression and anxiety in chronic fatigue syndrome
Lehman AM, Lehman DR, Hemphill KJ et al. - J Psychosom Res 2002;52:461-5

Illness narrative and chronic fatigue syndrome/myalgic encephalomyelitis - A review
Hughes JL - Br J Occup Ther 2002;65:9-14
Chronic fatigue syndrome/myalgic encephalomyelitis (CFS/ME) remains a contentious and stigmatised condition despite its recent medical recognition as an official illness.
As a chronic condition, both the devastating effect that it has upon the daily occupational functioning of these people and upon their families and the rate of prevalence in the United Kingdom suggest that occupational therapy could make a significant contribution.
This article seeks to describe and discuss the purposes that illness narratives may serve for those with CFS/ME.
It is proposed that occupational therapists need to, first, acknowledge the subjective experience of those who are living with CFS/ME through sharing these narratives and, second, facilitate the process by which the voice of people with CFS/ME is heard with regard to the service provision.
Only then can they claim to offer a truly client-centred service.
Cfr. : http://www.ingentaconnect.com/content/cot/bjot/2002/00000065/00000001/art00003

Immunologic and psychologic therapy for patients with chronic fatigue syndrome - A double-blind, placebo-controlled trial
Lloyd AR, Hickie I, Brockman A et al. - Am J Med 1993;94:197-203

Immunological abnormalities in patients with chronic fatigue syndrome
Tirelli U, Marotta G, Improta S et al. - Scand J Immunol 1994;40:601-8

Immunological abnormalities in the chronic fatigue syndroom
Lloyd AR, Wakefield D, Boughton CR et al. - Med. Journal of Australia 1989: 151: 122-124

Immunological function in chronic fatigue syndrome
Strober W – In : S. Straus (Ed) 'Chronic Fatigue syndrome' (pp. 207-240) - New York: Marcel Dekker; 1994

Impact of a maximal exercise test on symptoms and activity in chronic fatigue syndrome
Bazelmans E, Bleijenberg G, Voeten MJM et al. - Chapter 5 in : 'Chronic fatigue syndrome - From prevalence and perpetuating factors tot cognitive behaviour therapy' - Nijmegen: UMC St Radboud; 2004

Impact of disseminating quality improvement programs for depression in managed primary care - A randomized controlled trial
Wells, KB; Sherbourne, CD; Schoenbaum, M et al. - JAMA. 2000;283:212–220

Impact of improved depression treatment in primary care on daily functioning and disability
Simon GE, Katon W, Rutter C, VonKorff M, Lin E, Robinson P et al. - Psychol.Med. 1998;28:693-701

Impaired natural immunity, cognitive dysfunction, and physical symptoms in patients with chronic fatigue syndrome - Ppreliminary evidence for a subgroup ?
Siegel S, Antoni M, Fletcher M, Maher K, Segota M, Klimas N - J Psychosom Res 2006, 60:559-566

Impairment and coping in children and adolescents with chronic fatigue syndrome - A comparative study with other paediatric disorders
Garralda ME, Rangel L - J Child Psychol Psychiatry Allied Discip 2004;45:543-52

Impairmentof work and leisure in depressed outpatients - A preliminary communication
De Lisio G, Maremmani I, Perugi G et al. - J Affect Disord 1986;10:79-84

Improving depression outcomes in community primary care practice - A randomized trial of the QuEST intervention
Rost, K; Nutting, P; Smith, J et al. - J Gen Intern Med. 2001;16:143–149

In search of 'non-disease'
Smith R - BMJ 2002;324:883-5

Increased brain serotonin function in men with chronic fatigue syndrome
Sharpe M, Hawton K, Clement A et al. - Br Med J 1997; 315: 164-5

Increasing coping resources at work - A field experiment to increase social support, improve work team functioning and enhance employee mental health
Heaney CA, Price RH, Rafferty J - J of Organizational Behavior 1995;16:335-52

Infectious mononucleosis - Psychological symptoms during acute and subacute phases of illness
Katon W, Russo J, Ashley RL et al. - Gen Hosp Psychiatry 1999;21:21-9

Information demands of occupational health physicians and their attitude towards evidence-based medicine
Schaafsma F, Hulshof C, van Dijk F, Verbeek J - Scand J Work Environ Health 2004;30(4):327-30.

Information processing efficiency in chronic fatigue syndrome and multiple sclerosis
DeLuca J, Johnson S, Natelson B - Arch Neurol 1993, 50, 301-4

Inside guidelines - Comparative analysis of recommendations and evidence in diabetes guidelines from 13 countries
Burgers JS, Bailey JV, Klazinga NS, Van Der Bij AK, Grol R, Feder G; AGREE COLLABORATION, Centre for Quality of Care Research, University Medical Centre Nijmegen, Nijmegen, The Netherlands : burgersj@knmg.nl - Diabetes Care. 2002 Nov;25(11):1933-9 - PMID: 12401735
Objective - To compare guidelines on diabetes from different countries in order to examine whether differences in recommendations could be explained by use of different research evidence.
Research design and methods - We analyzed 15 clinical guidelines on type 2 diabetes from 13 countries using qualitative methods to compare the recommendations and bibliometric methods to measure the extent of overlap in citations used by different guidelines.
A further qualitative analysis of recommendations and cited evidence for two specific issues in diabetes care explored the apparent discrepancy between recommendations and evidence.
Results - The recommendations made in the guidelines were in agreement about the general management of type 2 diabetes, with some important differences in treatment details.
There was little overlap in evidence cited by the guidelines, with 18% (185/1,033) of citations shared with any other guideline and only 10 studies (1%) appearing in six or more guidelines.
The measurable overlap in evidence between guidelines increases if multiple publications from the same study and the use of reviews are taken into account.
Research originating from the U.S. predominated (40% of citations); however, nearly all (11/12) guidelines were significantly more likely to cite evidence originating from their own countries.
Conclusions - Despite the variation in cited evidence and preferential citation of evidence from a guideline's country of origin, we found a high degree of international consensus in recommendations made for the clinical care of type 2 diabetes.
The influence of professional bodies such as the American Diabetes Association may be an important factor in explaining international consensus.
Globalization of recommended management of diabetes is not a simple consequence of the globalization of research evidence.
Cfr. : http://www.ncbi.nlm.nih.gov/pubmed/12401735

International Assessment of the Quality of Clinical Practice Guidelines in Oncology Using the Appraisal of Guidelines and Research and Evaluation Instrument
Burgers JS, Fervers B, Haugh M, Brouwers M, Browman G, Philip T, Cluzeau FA - J Clin Oncol 2004;22:2000-7.

International Classification of Functioning, Disability and Health
Worl Health Organisation. Bilthoven, WHO-ICF Collaborating Centre

International Statistical Classification of Diseases and Related Health Problems
World Health Organization - Tenth Revision, ICD-10. Genève: World Health Organization, 1992, vol. 1, pag. 424, G93.3

Interventions for the treatment and management of chronic fatigue syndrome - A systematic review
Whiting P, Bagnall AM, Sowden AJ et al. - JAMA 2001;286:1360-8
Cfr. : http://jama.ama-assn.org/cgi/content/abstract/286/11/1360

Is acupuncture effective in the treatment of fibromyalgia ? (review)
Berman BM, Ezzo J, Hadhazy V, Swyers JP - J Fam Pract. 1999 Mar;48(3):213-8

Is disabling fatigue in childhood influenced by genes ?
Farmer A, Scourfield J, Martin N et al. - Psychol Med 1999;29:279-82

Is it time to review the idea of compliance with guidelines ?
Baker R - Br J Gen Pract. 2001 Jan;51(462):7 - PMID: 11271891
Cfr. : http://www.ncbi.nlm.nih.gov/pubmed/11271891
This article is a comment on 'Blood pressure control in treated hypertensive patients - Clinical performance of general practitioners' - Frijling BD, Spies TH, Lobo CM, Hulscher ME, van Drenth BB, Braspenning JC, Prins A, van der Wouden JC, Grol RP, Centre for Quality of Care Research, University of Nijmegen, P O Box 9101, 6500 HB Nijmegen, The Netherlands : b.frijling@hsv.kun.nl - Br J Gen Pract. 2001 Jan;51(462):9-14 - PMID: 11271892
Cfr. : http://www.ncbi.nlm.nih.gov/pubmed/11271892?ordinalpos=1&itool=EntrezSystem2.PEntrez.Pubmed.Pubmed_ResultsPanel.Pubmed_Disc
overyPanel.Pubmed_RVAbstractPlus

Is neurally mediated hypotension an unrecognised cause of chronic fatigue ?
Rowe PC, Bou Holaigah I, Kan JS et al. - Lancet, 1995; 345: 623-4

Job burnout
Maslach C, Schaufeli WB, Leiter MP - Annu Rev Psychol 2001;52:397-422

Job stability and wage progression patterns among early TANF leavers
Anderson, SG; Julnes, G; Schuldt, R - J Sociol Social Welfare. 2000;27:39–59

Latent class analysis of symptoms associated with chronic fatigue syndrome and fibromyalgia
Sullivan PF, Smith W, Buchwald D - Psychol Med 2002;32:881-8

Levels of DHEA and DHEAS and responses to CRH stimulation and hydrocortisone treatment in chronic fatigue syndrome
Cleare AJ, Keane V, Miell JP - Psychoneuroendocrinology 2004;29:724-32

Levels of disability in major depression - Findings from the Netherlands Mental Health Survey and Incidence Study (NEMESIS)
Kruijshaar ME, Hoeymans N, Bijl RV, Spijker J, Essink-Bot ML - J Affect Disord. 2003 Oct;77(1):53-64

Life events, difficulties and dilemmas in the onset of chronic fatigue syndrome – A case-control study
Hatcher S, House A - Psychol Med 2003;33:1185-92
Background - The role of stress in the onset of chronic fatigue syndrome is unclear.
Our objectives in this study were first, to determine the relation between the onset of chronic fatigue syndrome and stressful life events and difficulties.
Secondly, we examined the role of a particular type of problem, dilemmas, in the onset of chronic fatigue syndrome.
Method - We used a case–control design with 64 consecutive referrals from an Infectious Diseases/Liaison Psychiatry Fatigue clinic and 64 age- and sex-matched controls from a general practice population control group in Leeds.
We had two main outcome measures; the odds ratios of the risk of developing chronic fatigue syndrome after experiencing a severe life event, severe difficulties or both in the year and 3 months preceding onset; and the proportion of subjects in each group who experienced a dilemma prior to onset.
Results - Patients with chronic fatigue syndrome were more likely to experience severe events and difficulties in the 3 months (OR=9, 95% CI 3·2 to 25·1) and year (OR=4·3, 95% CI 1·8 to 10·2) prior to onset of their illness than population controls.
In the 3 months prior to onset 19 of the 64 patients (30%) experienced a dilemma compared to none of the controls.
Conclusions - Chronic fatigue syndrome is associated with stressful events and difficulties prior to onset.
Those events and difficulties characterized as being dilemmas seem to be particularly important.
Cfr. : http://journals.cambridge.org/action/displayAbstract;jsessionid=B033D22BD7289B556C0A2
5DF68460F3A.tomcat1?fromPage=online&aid=179439

Life satisfaction and psychosocial functioning in chronic depression - Effect of acute treatment with antidepressants
Agosti V, Stewart JW, Quitkin FM - J Affect.Disord. 1991;23:35-41

Lifetime and 12-month prevalence of DSM-III-R psychiatric disorders in the United States - Results from the National Comorbidity Survey
Kessler RC, McGonagle KA, Zhao S, Nelson CB, Hughes M, Eshleman S et al. - Arch Gen Psychiatr 1994;51:8-19

Listening to CFS - Why we should pay more attention to the story of the patient
Van Houdenhove B – J Psychosom Res 2002;52:495-9
Cfr. : http://www.ncbi.nlm.nih.gov/pubmed/12069874

Lees verder : Deel XXVI


25-11-2009 om 20:05 geschreven door Jules
0 1 2 3 4 5 - Gemiddelde waardering: 5/5 - (1 Stemmen)
Tags:arbeidsongeschiktbeidsbeoordeling, arbeidsongeschiktheid, bedrijfsarts, begeleiden, behandelen, beoordelen, chronische vermoeidheidssyndroom, fibromyalgie, ME/CVS, psychosomatisch, reïntegratie, verzekeringsarts, werk, werkhervatting, ziekteverzuim



Snel weer aan het werk - Bedrijfsartsen op bres voor arbeidsongeschikten - Deel XXVI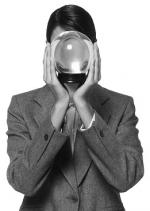 Snel weer aan het werk

Bedrijfsartsen op bres voor arbeidsongeschikten

Deel XXVI

Long-term effectiveness of disseminating quality improvement for depression in primary care
Sherbourne, CD; Wells, KB; Duan, N et al. - Arch Gen Psychiatry. 2001;58:696–703

Long-term outcome of cognitive behavior therapy versus relaxation therapy for chronic fatigue syndrome - A 5-year follow-up study
Deale A, Husain K, Chalder T et al. - Am J Psychiatry 2001;158:2038-42

Longitudinal study of outcome of chronic fatigue syndrome
Wilson A, Hickie I, Lloyd A et al. - BMJ 1994;308:756-9

Lyme borreliosis
Stanek G, Strle F - Lancet 2003;362:1639-47

Lymphocyte subset differences in patients with chronic fatigue syndrome, multiple sclerosis and major depression
Robertson MJ, Schacterle RS, Mackin GA, Wilson SN, Bloomingdale KL, Ritz J, Komaroff AL, Division of Hematologic Malignancies, Dana-Farber Cancer Institute, Harvard Medical School, Boston, MA, USA : mjrobert@iupui.edu - Clin Exp Immunol. 2005 Aug;141(2):326-32 - PMID: 15996197
Chronic fatigue syndrome (CFS) is a heterogeneous disorder of unknown aetiology characterized by debilitating fatigue, along with other symptoms, for at least 6 months.
Many studies demonstrate probable involvement of the central and autonomic nervous system, as well as a state of generalized immune activation and selective immune dysfunction in patients with CFS.
The aim of this study was to compare the lymphocyte subsets of patients with chronic fatigue syndrome to those of patients with major depression and multiple sclerosis as well as those of healthy control subjects.
No differences were found in total numbers of T cells, B cells or natural killer (NK) cells.
However, differences were found in T, B and NK cell subsets.
Patients with major depression had significantly fewer resting T (CD3(+)/CD25(-)) cells than the other groups.
Patients with major depression also had significantly more CD20(+)/CD5(+) B cells, a subset associated with the production of autoantibodies.
Compared to patients with multiple sclerosis, patients with CFS had greater numbers of CD16(+)/CD3(-) NK cells.
Further study will be required to determine whether these alterations in lymphocyte subsets are directly involved in the pathophysiology of these disorders, or are secondary effects of the causal agent(s).
Cfr. : http://www.ncbi.nlm.nih.gov/pubmed/15996197?dopt=Abstract&holding=f1000,f1000m,isrctn

Major depression in multiple sclerosis - A population-based perspective
Patten SB, Beck CA, Williams JV et al. - Neurology 2003;61:1524-7

Management of chronic fatigue syndroom - Case study
Dyck 0, Allen 5, Barron J et al. - AAOHN J. 1996 Feb; 44(2): 85-92

Management of fibromyalgia syndrome
Goldenberg DL, Burckhardt C, Crofford L - JAMA 2004;292 (19):2388-2395.

Management of major depression in the workplace - Impact on employee work loss
Birnbaum, HG; Cremieux, PY; Greenberg, PE et al. - Dis Manage Heath Outcomes. 2000;7:163–171

Markers of viral infection in monozygotic twins discordant for chronic fatigue syndrome
Koelle D, Barcy S, Huang ML et al. - Clin Infect Dis 2002;35:518-25

Measure, Learn and Improve - Physicians' Involvement In Quality Improvement
Audet AMJ, Doty MM, Shamasdin J, Schoenbaum SC - Health Affairs 2005;24(3):843-53.

Measuring Employee Productivity - A Guide to Self-Assessment Tools
Lynch, W; Reidel, JE - Institute for Health and Productivity Management; Denver, CO: 2001

Measuring the effect of clinical guidelines on patient outcomes
Marshall DA, Simpson KN, Norton EC, Biddle AK, Youle M, University of North Carolina at Chapel Hill, USA - Int J Technol Assess Health Care. 2000 Autumn;16(4):1013-23 - PMID: 11155825
Objectives - To identify and examine the methodologic issues related to evaluating the effectiveness of treatment adherence to clinical guidelines.
The example of antiretroviral therapy guidelines for human immunodeficiency virus (HIV) disease is used to illustrate the points.
Methods - Regression analysis was applied to observational HIV clinic data for patients with CD4+ cell counts less than 500 per microL and greater than 50 per microL at baseline (n = 704), using Cox proportional hazards time-varying covariates models controlling for baseline risk.
The results are compared with simpler models (Cox model [without time-varying covariates] and logistic regression).
In addition, the effect of including a measure of exposure to antiretroviral guidelines in the model is explored.
Results - This study has three implications for modeling clinical guideline effectiveness.
To capture events that are time-sensitive, a duration model should be used and covariates that are time-varying should be modeled as time-varying.
Thirdly, incorporating a threshold measure of exposure to reflect the minimum period of time for guideline adherence required for a measurable effect on patient outcome should be considered.
Conclusions - The methods proposed in this paper are important to consider if guidelines are to evolve from being a tool for summarizing and transferring the results of research from the literature to clinicians into a practical tool that influences clinical practice patterns.
However, the methodology tested in this study needs to be validated using additional data on similar patients and using data on patients with other diseases.
Cfr. : http://www.ncbi.nlm.nih.gov/pubmed/11155825

Medically unexplained physical symptoms
Mayou, R. A. (1991) - BMJ, 303, 534 -535

Medically unexplained symptoms - Exacerbating factors in the doctor- patient encounter
Page LA, Wessely S - J R Soc Med 2003;96:223-7

Medically unexplained symptoms and syndromes
Sharpe M - Clin Med 2002;2:501-4

Methodologic aspects of the study of modern-age diseases - The example of sick-building syndrome
Thorn A - Int J Occup Environ Health 2002;8:363-70
In recent decades, variously identified nebulous disorders such as sick-building syndrome, electrical hypersensitivity and chronic fatigue syndrome, characterized by combinations of nonspecific symptoms and absence of demonstrable signs have appeared.
Their similar nonspecific etiologic attributions have given rise to generic names such as "modern-age disease" and "symptom-based conditions".
The lack of demonstrable biological correlates as well as the vagueness of the etiologic attributions makes modern-age diseases unusually problematic to study with epidemiologic methods, potentially leading to serious biases.
Case studies of sick-building syndrome demonstrate that qualitative methods can help to elucidate the dynamic processes involved in syndrome development.
Cfr. : http://cat.inist.fr/?aModele=afficheN&cpsidt=13994792

Mind-body therapies for the treatment of fibromyalgia - A systematic review
Hadhazy VA, Ezzo J, Creamer P, Berman BM - J Rheumatol. 2000 Dec;27(12):2911-8.

Motor activity and tonic heart rate in panic disorder
Clark DB, Taylor CB, Hayward C, King R, Margraf J, Ehlers A, Roth WT, Agras WS, Western Psychiatric Institute and Clinic, University of Pittsburgh, PA 15213 - Psychiatry Res. 1990 Apr;32(1):45-53 - PMID: 2349312
Motor activity and tonic heart rate were monitored in 62 drug-free panic disorder patients and 40 normal control subjects.
Mean daily activity, mean waking heart rate controlled for activity and mean sleeping heart rate were determined.
Panic disorder patients without phobic avoidance showed higher activity than control subjects or patients with limited or extensive avoidance.
Similarly, an "inverted U", relationship between trait anxiety and activity was observed.
On the other hand, neither mean waking nor sleeping heart rate showed significant differences between patients and controls, suggesting that the differences previously reported in laboratory studies result from anticipatory anxiety.
Cfr. : http://www.ncbi.nlm.nih.gov/pubmed/2349312?dopt=Abstract

Multidisciplinary rehabilitation for fibromyalgia and musculoskeletal pain in working age adults (Cochrane review)
Karjalainen K, Malmivaara A, van Tulder M, Roine R, Jauhiainen M, Hurri H, Koes B - In : The Cochrane Library, Issue 2, 2004 - Chichester, UK : John Wiley & Sons, Ltd.

Muscle physiology and histopathology in chronic fatigue syndrome
Edwards R, Gibson H, Clague J et al. - In : A. Kleinman & S. Straus (Eds), 'Chronic Fatigue Syndrome' (pp. 101-131) - Chichester: John Wiley; 1993

Myalgic encephalomyelitis – The dangers of Cartesian fundamentalism
Fitzpatrick M - Br J Gen Pract 2002;52:432-3

Myalgic encephalomyelitis/chronic fatigue syndrome - Clinical working case definition, diagnostic and treatment protocols
Carruthers BM, Jain AK, De Meirleir KL et al. - J Chronic Fatigue Syndr 2003;11:7-115

Mycoplasma blood infection in chronic fatigue and fibromyalgia syndromes
Endresen GK - Rheumatol Int 2003;23:211-5

Natural course and predicting self-reported improvement in patients with chronic fatigue syndrome with a relatively short illness duration
Van der Werf SP, de Vree B, Alberts M et al. - J Psychosom Res 2002;53:749-53

Natural killer cell function in chronic fatigue syndrome
Fletcher MA, Maher K, Klimas NG - Clin Applied Immunol Rev 2002, 2:129-139

Neural correlates of the chronic fatigue syndrome – an fMRI study
De Lange FP, Kalkman JS, Bleijenberg G et al. - Brain 2004;127:1948-57

Neurobehavioral effects of exposure to trichloroethylene through a municipal water supply
Reif JS, Burch JB, Nuckols JR, Metzger L, Ellington D, Anger WK - Environ Res 2003;93:248-58

Neurobehavioral effects of interferon-alpha in cancer patients - Phenomenology and paroxetine responsiveness of symptom dimensions
Capuron L, Gumnick JF, Musselman DL et al. - Neuropsychopharmacology 2002;26:643-52

Neurobiology of chronic fatigue syndroom
Gonzalez MB, Cousins JC, Doraiswamy PM - Prog Neuropsychopharmacol Biol Psychiatry 1996 Jul; 20 (5): 749-759

Neuropsychological deficits in chronic fatigue syndrome - Artifact or reality
Moss-Morris E, Petrie K Large E et al. - J Neurol Neurosurg Psychiatry 1996; 60: 474-7

Neuropsychological effects of low mercury exposure in dental staff in Erzurum, Turkey
Aydin N, Karaoglanoglu S, Yigit A, Keles MS, Kirpinar I, Seven N - Int Dent J 2003;53:85-91

Obstructions for quality care experienced by patients with chronic fatigue syndrome (CFS) - A case study
Ann Marit Gilje(a), Atle Soderlund(a), Kirsti Malterud(b,*) - a Department of Public Health and Primary Health Care, University of Bergen, Bergen, Norway - b Research Unit for General Practice, Unifob Health, Kalfarveien 31, N-5018 Bergen, Norway - * Corresponding author. Tel. : +47 55 58 61 33; fax : +47 55 58 61 30; E-mail address : kirsti.malterud@isf.uib.no (K. Malterud) - Received 13 September 2007; received in revised form 31 March 2008; accepted 4 April 2008
Objective - To explore obstructions for quality care from experiences by patients suffering from chronic fatigue syndrome (CFS).
Methods - Qualitative case study with data drawn from a group meeting, written answers to a questionnaire and a follow-up meeting.
Purposeful sample of 10 women and 2 men of various ages, recruited from a local patient organization, assumed to have a special awareness for quality care.
Results - CFS patients said that lack of acknowledgement could be even worse than the symptoms.
They wanted their doctors to ask questions, listen to them and take them seriously, instead of behaving degrading.
Many participants felt that the doctors psychologized too much or trivialized the symptoms. Participants described how doctors' lack of knowledge about the condition would lead to long-term uncertainty or maltreatment.
Even with doctors who were supportive, it would usually take months and sometimes years until a medical conclusion would be reached or other disorders were ruled out. Increased physical activity had been recommend, but most of the informants experienced that this made them worse.
Conclusion - Current medical scepticism and ignorance regarding CFS shapes the context of medical care and the illness experiences of CFS patients, who may feel they neither get a proper assessment nor management.
Cfr. : http://www.mecfswa.org.au/News_and_Media/News_Details/Obstructions_for_quality_care
_experienced_by_ME-CFS_patients/Default.aspx

Occupational health guidelines for the management of low back pain - An international comparison
Staal JB, Hlobil H, van Tulder MW, Waddell G, Burton AK, Koes BW, van Mechelen W - Occup Environ Med 2003;60:618–26.

Occupational Health guidelines for the management of low back pain at work - Evidence review
Waddell G, Burton AK - Occup Med 2001;51(2):124-35
There is increasing demand for evidence-based health care.
Back pain is one of the most common and difficult occupational health problems, but there has been no readily available evidence base or guidance on management.
There are well-established clinical guidelines for the management of low back pain, but these provide limited guidance on the occupational aspects.
Occupational Health Guidelines for the Management of Low Back Pain at Work were launched by the Faculty of Occupational Medicine in March 2000.
These are the first national occupational health guidelines in the UK and, as far as we are aware, the first truly evidence-linked occupational health guidelines for back pain in the world.
They were based on an extensive, systematic review of the scientific literature predominantly from occupational settings or concerning occupational outcomes.
The full evidence review is on the Faculty web site (www.facoccmed.ac.uk -), but an abridged version is presented here to aid its dissemination.
Cfr. : http://www.ncbi.nlm.nih.gov/pubmed/11307688

Occupational Wages in the United States, 2000 - National Compensation Survey
Bureau of Labor Statistics - Summary. 2002:01–04

Once-daily fexofenadine HCI improves quality of life and reduces work and activity impairment in patients with seasonal allergic rhinitis
Meltzer, EO; Casale, TB; Nathan, RA et al. - Ann Allergy Asthma Immunol. 1999;83:311–317

Outcome and prognosis of patients with chronic fatigue versus chronic fatigue syndrome
Bombardier C, Buchwald D - Arch Intern Med 1995; 155: 2105-10

Outcome and prognosis of patients with chronic fatigue vs chronic fatigue syndrome
Bombardier CH, Buchwald D - Arch Intern Med 1995;155:2105-10

Outcome of 48 pediatric patients with chronic fatigue - A clinical experience
Feder HM, Jr., Dworkin PH, Orkin C - Arch Fam Med 1994;3:1049-55

Patient activism and the struggle for diagnosis - Gulf War illnesses and other medically unexplained physical symptoms in the US
Zavestoski S, Brown P, McCormick S et al. - Soc Sci Med 2004;58:161-75
Cfr. : http://www.ncbi.nlm.nih.gov/pubmed/14572929

Patient education to encourage graded exercise in chronic fatigue syndrome - 2-Year follow-up of randomised controlled trial
Powell P, Bentall RP, Nye FJ et al. - Br J Psychiatry 2004;184:142-6
Cfr. : http://www.bmj.com/cgi/content/abstract/322/7283/387

Patients' experiences of medication for anxiety and depression - Effects on working life
Haslam C, Brown S, Atkinson S, Haslam R - Fam.Pract. 2004;21:204-12
Cfr. : http://fampra.oxfordjournals.org/cgi/content/abstract/21/2/204

Patients' perceptions of medical care in chronic fatigue syndrome
Deale A, Wessely S - Soc Sci Med 2001;52:1859-64
Cfr. : http://www.ingentaconnect.com/content/els/02779536/2001/00000052/00000012/art00302

Patients' perceptions of medical explanations for somatisation disorders - Qualitative analysis
Salmon P, Peters S, Stanley I - BMJ 1999;318:372-6
Cfr. : http://www.bmj.com/cgi/content/abstract/318/7180/372

Patients' unvoiced agendas in general practice consultations - Qualitative study
Barry CA, Bradley CP, Britten N et al. - BMJ 2000;320:1246-50
Cfr. : http://www.bmj.com/cgi/content/full/320/7244/1246

Patients' views of the good doctor
Coulter A - BMJ 2002;325:668-9
Cfr. : http://www.bmj.com/cgi/content/extract/325/7366/668

Personality in adolescents with chronic fatigue syndrome
Rangel L, Garralda E, Levin M, Roberts H – Eur Child Adolesc Psychiatry 2000;9(1):39-45
Our aim was to study the presence of personality traits and disorder in adolescents with Chronic Fatigue Syndrome (CFS).
Personality was then compared to other measures of functioning such as presence of psychiatric disorder and rating on the Child Behavior Checklist 4-18 (CBCL) and in relation to CFS outcome.
Twenty-five adolescents with CFS followed-up after contacts with tertiary paediatric/psychiatric clinics were compared with 15 matched healthy controls.
Interviews and questionnaires from parents and youngsters included Personality Assessment Schedule (PAS), Kiddie-SADS Psychiatric Interview, Child Behavior Checklist.
CFS subjects were significantly more likely than controls to have personality difficulty or disorder.
Personality features significantly more common amongst them were conscientiousness, vulnerability, worthlessness and emotional lability.
There was a nonsignificant association between personality disorder and worse CFS outcome.
Personality difficulty or disorder was significantly associated with psychological symptoms and decreased social competence on the CBCL but it was distinguishable from episodic psychiatric disorder.
Personality difficulty and disorder are increased in adolescents with a history of CFS.
Personality disorder may be linked to poor CFS outcome.
Cfr. : http://cat.inist.fr/?aModele=afficheN&cpsidt=1312134

Phantom lymphadenopathy - An association with chronic fatigue syndrome
Shee CD - Postgrad Med J 2003;79:59-60
Cfr. : http://www.ncbi.nlm.nih.gov/pmc/articles/PMC1742587/

Physical fatigability and exercise capacity in the chronic fatigue syndrome - Association with disability, somatisation and psychopathology
Fischler B, Dendale P, Michiels V et al. - J Psychosom Res 1997; 42: 369-78
Physical fatigability and avoidance of physically demanding tasks in chronic fatigue syndrome (CFS) were assessed by the achievement or nonachievement of 85% of age-predicted maximal heart rate (target heart rate, THR) during incremental exercise.
The association with functional status impairment, somatization and psychopathology was examined.
A statistically significant association was demonstrated between this physical fatigability variable and impairment and a trend was found for an association with somatization.
No association was demonstrated with psychopathology.
These results are in accordance with the cognitive-behavioral model of CFS, suggesting a major contribution of avoidance behavior to functional status impairment; however, neither anxiety nor depression seem to be involved in the avoidance behavior.
Aerobic work capacity was compared between CFS and healthy controls achieving THR.
Physical deconditioning with early involvement of anaerobic metabolism was demonstrated in this CFS subgroup.
Half of the CFS patients who did not achieve THR did not reach the anaerobic threshold.
This finding argues against an association in CFS between avoidance of physically demanding tasks and early anaerobic metabolism during effort.
Cfr. : http://www.sciencedirect.com/science?_ob=ArticleURL&_udi=B6T8V-3RJCW7K-V&_user=10&_rdoc=1&_fmt=&_orig=search&_sort=d&_docanchor=&view=c&_search
StrId=1099348956&_rerunOrigin=google&_acct=C000050221&_version=1&_urlVersion
=0&_userid=10&md5=50ae9656ad7dbd195af32d85dc07134f

Physicians' diagnoses of psychiatric disorders for people with chronic fatigue syndrome
Torres-Harding SR, Jason LA et al. - Int J Psychiatry Med 2002;32:109-24
Objective - To examine rates of psychiatric diagnoses given by patients' primary or regular physicians to persons with chronic fatigue syndrome (CFS), persons with psychiatrically explained fatigue and a control group.
Physicians' psychiatric diagnosis and participants' self-reported psychiatric diagnoses were compared to lifetime psychiatric diagnoses as measured by a structured psychiatric interview.
Method - Participants were recruited as part of a community-based epidemiology study of chronic fatigue syndrome.
Medical records of 23 persons with chronic fatigue syndrome, 25 persons with psychiatrically explained chronic fatigue and 19 persons without chronic fatigue (controls) were examined to determine whether their physician had given a diagnosis of mood, anxiety, somatoform or psychotic disorder.
Lifetime psychiatric status was measured using the Structured Clinical Interview for the DSM-IV (SCID).
Participants' self reports of specific psychiatric disorders were assessed as part of a detailed medical questionnaire.
Results - Physicians' diagnosis of a psychiatric illness when at least one psychiatric disorder was present ranged from 40 percent in the psychiatrically explained group, 50 percent in the control group and 64.3 percent in the CFS group.
Participants in the psychiatrically explained group were more accurate than physicians in reporting the presence of a psychiatric disorder and in accurately reporting the presence of a mood or anxiety disorder.
Conclusions - The present investigation found underrecognition of psychiatric illness by physicians, with relatively little misdiagnosis of psychiatric illness.
Physicians had particular difficulty assessing psychiatric disorder in those patients whose chronic fatigue was fully explained by a psychiatric disorder.
Results emphasized the importance of using participant self report as a screening for psychiatric disorder.
Cfr. : http://cat.inist.fr/?aModele=afficheN&cpsidt=13903600

Possible triggers and mode of onset of chronic fatigue syndrome
De Becker P, McGregor N, De Meirleir K - J Chronic Fatigue Syndr 2002;10:3-18

Post-infective and chronic fatigue syndromes precipitated by viral and non-viral pathogens - Prospective cohort study
Hickie I, Davenport T, Wakefield D, Vollmer-Conna U, Cameron B, Vernon SD, Reeves WC, Lloyd A, Dubbo Infection Outcomes Study Group - BMJ 333(7568):575- 2006 Sep 16

Post-Lyme syndrome and chronic fatigue syndrome – Neuropsychiatric similarities and differences
Gaudino EA, Coyle PK, Krupp LB - Arch Neurol 1997;54:1372-6
Cfr. : http://www.ncbi.nlm.nih.gov/pubmed/9362985

Postinfectious chronic fatigue - A distinct syndroom ?
Buchwald D, Umali J, Kith P et al. - Infect Dis 1996 Aug;23 (2): 385-387

Postinfectious fatigue - Prospective cohort study in primary care
Wessely S, Chalder T, Hirsch S, Pawlikowska T, Wallace P, Wright DJ, Department of Psychological Medicine, King's College School of Medicine and Dentistry, London, UK - Lancet. 1995 May 27;345(8961):1333-8 - PMID: 7752755
The idea that chronic fatigue has an infectious origin has become popular, but the main evidence for such an association has come from retrospective case-control studies, which are subject to ascertainment bias.
We report a prospective study of the outcome of clinically diagnosed infections in patients presenting to UK general practitioners.
Questionnaires assessing fatigue and psychiatric morbidity were sent to all patients aged 18-45 years in the study practices.
The prevalence of chronic fatigue and chronic fatigue syndrome was then ascertained among 1199 people aged 18-45 who presented to the general practitioners with symptomatic infections and in 1167 people who attended the surgeries for other reasons. 84% were followed up at 6 months.
9.9% of cases and 11.7% of controls reported chronic fatigue (odds ratio 1.0 [95% CI 0.6-1.1]).
There were no differences in the proportions who met various criteria for chronic fatigue syndrome.
No effect of infection was noted when we excluded subjects who reported fatigue or psychological morbidity at the baseline screening.
The strongest independent predictors of postinfectious fatigue were fatigue assessed before presentation with clinical infection (3.0 [1.9-4.7]) and psychological distress before presentation (1.8 [1.2-2.9]) and at presentation with the acute infection (1.8 [1.1-2.8]).
There was no effect of sex or social class.
Our study shows no evidence that common infective episodes in primary care are related to the onset of chronic fatigue or chronic fatigue syndrome.
Cfr. : http://cat.inist.fr/?aModele=afficheN&cpsidt=3537752

Postinfective fatigue
Lloyd AR – In : Jason LA et al, editors. 'Handbook of chronic fatigue syndrome' - Hoboken New Jersey:John Wiley & Sons;2003:108-123

Postviral fatigue syndrome and psychiatry
David AS - Br Med Bulletin 1991; 47: 966-88
The postviral fatigue syndrome overlaps with psychiatry at a number of points.
First, there is the influence that some psychological states have on physiological processes, such as immunity.
Second, psychological states have on physiological processes, such as immunity.
Second, psychological symptoms, particularly depression but also anxiety, are a major feature of the syndrome.
Third, difficulties in the doctor-patient relationship are common.
Each of these three areas are discussed in detail.
Special attention is given to the possible mechanisms underlying the occurrence of psychological symptoms, which are sufficient to make a psychiatric diagnosis in at least two thirds of cases.
It is concluded that the bulk of the scientific evidence points to psychiatric disturbances being primary but that this does not account for the syndrome in its entirety and other mechanisms probably operate as well.
Much of the conflict between doctor and patient arises from misconceptions about the nature and cause of psychological disturbances.
Cfr. : http://bmb.oxfordjournals.org/cgi/content/abstract/47/4/966

Precipitating factors for the chronic fatigue syndrome
Salit IE - J Psychiatr Res 1997;31:59-65
The etiology of the Chronic Fatigue Syndrome (CFS) is unknown but it is usually considered to be postinfectious or postviral.
Many infecting agents have been suspected as causative but none has been proven.
We investigated precipitating factors in 134 CFS patients through the use of a questionnaire, interview, clinical examination and serology for infecting agents; 35 healthy controls completed a similar questionnaire.
CFS started with an apparently infectious illness in 96 (72%) but a definite infection was only found in seven of these 96 (7%).
Thirty-eight (28%) had no apparent infectious onset: 15/38 (40%) had noninfectious precipitants (trauma, allergy, surgery).
There was no apparent precipitating event in 23/38 (61%).
Immunization was not a significant precipitant.
Stressful events were very common in the year preceding the onset of CFS (114/134, 85%) but these occurred in only 2/35 (6%) of the controls (p <.0001).
The onset of CFS may be associated with preceding stressful events and multiple other precipitants.
An infectious illness is not uniformly present at the onset and no single infectious agent has been found; CFS is most likely multifactorial in origin.
Cfr. : http://www.sciencedirect.com/science?_ob=ArticleURL&_udi=B6T8T-3RH08PC-7&_user=10&_rdoc=1&_fmt=&_orig=search&_sort=d&_docanchor=&view=c&_search
StrId=1099358840&_rerunOrigin=google&_acct=C000050221&_version=1&_urlVersion
=0&_userid=10&md5=344ad8a6069aa606870dc20ff6d48fbf

Predictions and associations of fatigue syndromes and mood disorders that occur after infectious mononucleosis
White PD, Thomas JM, Kangro HO et al. - Lancet 2001;358:1946-54
Cfr. : http://www.ncbi.nlm.nih.gov/pubmed/11747919

Predictors of high quality clinical practice guidelines - Examples in oncology
Fervers B, Burgers JS, Haugh MC, Brouwers M, Browman G, Cluzeau F, Philip T - Int J Qual Health Care 2005;17(2):123-132.

Predictors of outcome in a fatigued population in primary care following a randomized controlled trial
Chalder T, Godfrey E, Ridsdale L et al. - Psychol Med 2003;33:283-7
Background - The objective of this study was to examine factors that predicted outcome in a chronically fatigued group of patients who were randomized to cognitive behaviour therapy or counselling in primary care.
Methods - Illness perceptions, attributions, fatigue, disability and demographic variables were recorded at assessment and levels of fatigue and disability were measured at 6 months post randomization.
Logistic regression was used to examine associations.
Restuls - Factors that predicted a poor outcome (four or more on the fatigue questionnaire) were : poor social adjustment at assessment; the patients self-report that they had never seen the GP for an emotional reason; a physical illness attribution; and, a long perceived future illness duration.
Conclusions - Patients who are more psychologically minded are more likely to improve with psychological treatments in primary care.
General practitioners need to assess this before referring to an appropriate therapist.
Cfr. : http://www.ncbi.nlm.nih.gov/pubmed/12622306

Premorbid "overactive" lifestyle in chronic fatigue syndrome and fibromyalgia - An etiological factor or proof of good citizenship ?
Van Houdenhove B, Neerinckx E, Onghena P et al. - J Psychosom Res 2001;51:571-6
Cfr. : http://linkinghub.elsevier.com/retrieve/pii/S0022399901002471

Premorbid psychical hyperactivity and chronic idiopathic musculoskeletal pain
Van Houdenhove B, Stans L, Dequeker J - Eur J Pain 1992; 13:. 71-6

Prevalence and incidence of Chronic Fatigue Syndrome in Wichita, Kansas
Reyes M, Nisenbaum R, Hoaglin DC et al. - Arch Intern Med 2003;163:1530

Prevalence of chronic disabling fatigue in children and adolescents
Farmer A, Fowler T, Scourfield J et al. - Br J Psychiatry 2004;184:477-81
Cfr. : http://bjp.rcpsych.org/cgi/content/abstract/184/6/477

Prevalence of fatigue and chronic fatigue syndrome in a primary care practice
Bates DW, Schmitt W, Buchwald D et al. - Arch Intern Med 1993;153:2759-65

Prevalence of psychiatric disorder in the general population - Results of The Netherlands Mental Health Survey and Incidence Study (NEMESIS)
Bijl RV, Ravelli A, van Zessen G - Soc Psychiatr Psychiatr Epidemiol 1998;33:587-95

Prevalence of symptoms and symptom-based conditions among Gulf War veterans - Current status of research findings
Barrett DH, Gray GC, Doebbeling BN et al. - Epidemiol Rev 2002;24:218-27

Prevalentie van het chronische-vermoeidheidsyndroom in 4 huisartspraktijken in de regio Leiden [Prevalence of chronic fatigue syndrome in 4 family practices in Leiden]
Versluis RG, de Waal MW, Opmeer C et al. - Ned Tijdschr Geneeskd 1997;141:1523-6

Primary care groups - Improving the quality of care through clinical governance
Campbell S, Roland M, Wilkin D, National Primary Care Research and Development Centre, University of Manchester, Manchester M13 9PL - BMJ. 2001 Jun 30;322(7302):1580-2 - PMID: 11431301
Cfr. : http://www.ncbi.nlm.nih.gov/pubmed/11431301

Prolonged psychological stress suppresses cortisol secretion
Zarkovic M, Stefanova E, Ciric J et al. - Clin Endocrinol 2003;59:811-6
Objective - Response to acute psychological stress is characterized by activation of the hypothalamic-pituitary-adrenal (HPA) axis and the sympathetic nervous system.
However, response to the prolonged psychological stress is less well known.
Design - This study was designed as a prospective assessment of cortisol secretion during prolonged psychological stress induced by continuous air raids and after elimination of the stress-inducing factor.
Subjects - The study group consisted of five healthy subjects (34-39 years).
Measurements - Psychological and endocrine (morning cortisol and 1 microg ACTH test) testing was done 2 months after the war had begun and 18 months after the end of it.
Psychiatric assessment was done at the same periods, and 30 months after the start of the study.
Results - After 2.5 years of follow-up, there were no signs of endocrine or psychiatric disorders in any of the subjects.
After the war, Beck Inventory of Depression and Hamilton Anxiety Rating Scale scores were significantly reduced. Suppression of the HPA axis was present during the war but not after.
Conclusions - Prolonged psychological stress is associated with a transient suppression of the HPA axis, manifested by low morning cortisol and reduced cortisol response to ACTH.
The reduction of cortisol response is sufficient to cause false diagnosis of HPA insufficiency.
Cfr. : http://www.ncbi.nlm.nih.gov/pubmed/14974927

Psychiatric adjustment in adolescents with a history of chronic fatigue syndrome
Garralda E, Rangel L, Levin M et al. - J Am Acad Child Adolesc Psychiatry 1999;38:1515-21
Cfr. : http://www.ncbi.nlm.nih.gov/pubmed/10596251

Psychiatric adjustment in chronic fatigue syndrome of childhood and in juvenile idiopathic arthritis
Rangel L, Garralda ME, Hall A et al. - Psychol Med 2003;33:289-97
Cfr. : http://journals.cambridge.org/action/displayAbstract;jsessionid=FF5DFD9C0C06C5BEA1
211390BE730BDA.tomcat1?fromPage=online&aid=142227

Psychiatric and somatic disorders and multiple chemical sensitivity (MCS) in 264 'environmental patients'
Bornschein S, Hausteiner C, Zilker T et al. - Psychol Med 2002;32:1387-94
Cfr. : http://journals.cambridge.org/action/displayAbstract?fromPage=online&aid=134333

Psychiatric comorbidity in a population of Parkinson's disease patients
Nuti A, Ceravolo R, Piccinni A et al. - Eur J Neurol 2004;11:315-20
Cfr. : http://www.ncbi.nlm.nih.gov/pubmed/15142224

Psychiatric disorders among patients with chronic fatigue syndrome in a randomised controlled trial for the effecitiveness of cognitive behaviour therapy
Prins JB, Bleijenberg G, Klein Rouweler E et al. - In : 'Cognitive behaviour therapy for chronic fatigue syndrome' - Thesis. Nijmegen: University of Nijmegen;2003

Psychiatric morbidity and illness experience of primary care patients with chronic fatigue in Hong Kong
Lee S, Yu H, Wing Y et al. - Am J Psychiatry 2000;157:380-4

Psychodynamic psychotherapy and clomipramine in the treatment of major depression
Burnand Y, Andreoli A, Kolatte E, Venturini A, Rosset N - Psychiatr Serv 2002;53:585-90

Psychological correlates of functional status in chronic fatigue syndrome
Taillefer SS, Kirmayer LJ, Robbins JM et al. - J Psychosom Res 2002;53:1097-106
Background - The present study was designed to test a cognitive model of impairment in chronic fatigue syndrome (CFS) in which disability is a function of severity of fatigue and depressive symptoms, generalized somatic symptom attributions and generalized illness worry.
Methods - We compared 45 CFS and 40 multiple sclerosis (MS) outpatients on measures of functional ability, fatigue severity, depressive symptoms, somatic symptom attribution and illness worry.
Restults - The results confirmed previous findings of lower levels of functional status and greater fatigue among CFS patients compared to a group of patients with MS.
Fatigue severity was found to be a significant predictor of physical functioning but not of psychosocial functioning in both groups.
In CFS, when level of fatigue was controlled, making more somatic attributions was associated with worse physical functioning and both illness worry and depressive symptoms were associated with worse psychosocial functioning.
Conclusions - Our findings support the role of depression and illness cognitions in disability in CFS sufferers.
Different cognitive factors account for physical and psychosocial disability in CFS and MS.
The SF-36 may be sensitive to symptom attributions, suggesting caution in its interpretation when used with patients with ill-defined medical conditions.
Cfr. : http://www.ncbi.nlm.nih.gov/pubmed/12479992

Psychological symptoms, somatic symptoms and psychiatric disorder in chronic fatigue and chronic fatigue syndroom – A prospective study in the primary care setting
Wessely S, Chalder T, Hirsch 5 et al. - Am J Psychiatry. 1996 Aug; 153(8): 1050-1059

Psychometric properties of the CDC Symptom Inventory for assessment of chronic fatigue syndrome
Wagner D, Nisenbaum R, Heim C, Jones JF, Unger ER, Reeves WC - Popul Health Metr 2005, 3:8

Psychopathology in the workplace - Recognition and adaptation
McClanahan TM, Antonucco DO. In Thomas JC. Hersen M (Eds.) - New York: Brunner-Routledge, 2004

Lees verder : Deel XXVII


25-11-2009 om 19:53 geschreven door Jules
0 1 2 3 4 5 - Gemiddelde waardering: 0/5 - (0 Stemmen)
Tags:arbeidsongeschiktbeidsbeoordeling, arbeidsongeschiktheid, bedrijfsarts, begeleiden, behandelen, beoordelen, chronische vermoeidheidssyndroom, fibromyalgie, ME/CVS, psychosomatisch, reïntegratie, verzekeringsarts, werk, werkhervatting, ziekteverzuim



Snel weer aan het werk - Bedrijfsartsen op bres voor arbeidsongeschikten - Deel XXVII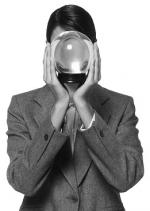 Snel weer aan het werk

Bedrijfsartsen op bres voor arbeidsongeschikten

Deel XXVII

Psychophysiological response patterns in panic disorder
Hoehn-Saric R, McLeod DR, Zimmerli WD, Department of Psychiatry and Behavioral Sciences, Johns Hopkins University School of Medicine, Baltimore, Maryland 21205 - Acta Psychiatr Scand. 1991 Jan;83(1):4-11 - PMID: 2011954
To determine whether panic disorder patients exhibit physiological hyperarousal during rest or during mild, non-panic-inducing stress, 18 patients who experienced frequent panic attacks were compared with nonanxious controls on a battery of physiological assessments.
During baseline, patients with panic disorder exhibited higher forehead electromyographic activity, higher systolic blood pressure and higher heart rates than non-anxious volunteers.
During psychological stress, heart rate and systolic blood pressure rose more in patients with panic disorder than in nonanxious controls.
The skin conductance response, however, was greater and more variable in the nonanxious controls.
The results suggest that panic disorder patients with frequent panic attacks exhibit heightened cardiovascular arousal and decreased electrodermal flexibility than nonanxious people, even in nonthreatening situations.
Cfr. : http://www.ncbi.nlm.nih.gov/pubmed/2011954

Psychosocial characteristics and immunological functions in patients with postinfectious chronic fatigue syndrome and noninfectious chronic fatigue syndrome
Masuda A, Munemoto T, Yamanaka T et al. - J Behav Med 2002;25:477-85
Differences between patients with postinfectious chronic fatigue syndrome (CFS, n = 16) and noninfectious CFS (n = 20) were clarified.
The noninfectious CFS group had problems in family and developmental history and had chronic stresses.
Members of the postinfectious CFS group were social extroverts while those in the noninfectious CFS group was neurotic and introspective.
Natural killer cell activity was suppressed in both groups.
These findings suggest that the postinfectious CFS group and the noninfectious CFS group differed in their pathogenesis until the onset of CFS.
The latter group should be considered as a variant of psychiatric disorder and treated accordingly.
Cfr. : http://www.springerlink.com/content/q23750g771586487/

Psychosocial disability before, during and after a major depressive episode - A 3-wave population-based study of state, scar and trait effects
Ormel J, Oldehinkel AJ, Nolen WA, Vollebergh W - Arch Gen Psychiatr 2004 Apr;61(4):387-92

Psychosocial disability during the long-term course of unipolar major depressive disorder
Judd LL, Akiskal HS, Zeller PJ, Paulus M, Leon AC, Maser JD et al. - Arch Gen Psychiatr 2000;57:375-80

Psychosocial treatments for multiple unexplained physical symptoms - A review of the literature
Allen L A, Escobar J I, Lehrer P M, Gara M A, Woolfolk R L - Psychosomatic Medicine, 2002. 64(6). 939-950

Psychosomatic medicine - State of the art
Ursin H, Department of Biological and Medical Psychology, University of Bergen, Norway : holger.ursin@psych.uib.no - Ann Med. 2000 Jul;32(5):323-8 - PMID: 10949063
Contemporary psychosomatic medicine must take into consideration developments in psychobiology.
The difficulty in accepting dualistic concepts is a serious challenge to positions distinguishing between psychological and 'real' causes of disease.
There is more emphasis on life style factors for disease and on the impact of psychosocial factors on illness rather than on disease.
The neurophysiological concept of activation or arousal has been important in the development of rational pathophysiological models that describe how sustained arousal may be a pathophysiological factor.
For illness, sensitization may be an acceptable psychobiological mechanism underlying very frequently occurring and expensive medical conditions that require medical and economical assistance.
One possible alternative to old dynamic concepts is the development of a cognitive arousal theory of stress.
Cfr. : http://www.ncbi.nlm.nih.gov/pubmed/10949063

Psychosomatic pain
S. Tyrer - The British Journal of Psychiatry, January 1, 2006; 188(1): 91 – 93
Cfr. : http://bjp.rcpsych.org/cgi/content/full/188/1/91

Psychotropic treatment of chronic fatigue syndrome and related disorders
Coodnick P, Sandoval R - J Clin Psychol 1993; 54: 13-20
Cfr. : http://www.ncbi.nlm.nih.gov/pubmed/8428892

Quality of brief guidelines produced by professional bodies - A study of the 'green top' guidelines by the UK Royal College of Obstetricians and Gynaecologists
Coomarasamy A, Ola B, Gee H, Khan, KS - J Obst Gynaec 2003;23:479-483.

Quality of Clinical Practical Guidelines
Burgers JS - Proefschrift Katholieke Universiteit, Nijmegen, 2002.

Quality of Evidence-Based Pediatric Guidelines
Boluyt N, Lincke CR, Offringa M - Pediatrics 2005;115(5):1378-91

Quality of life of patients with chronic fatigue syndrome
Guus L. Van Heck, PhD and Jolanda De Vries, PhD, Department of Clinical Health Psychology, Tilburg University, The Netherlands - Address correspondence to : Guus L. Van Heck, PhD or Jolanda De Vries, PhD, Department of Clinical Health Psychology, Tilburg University, P.O. Box 90153, 5000 LE Tilburg, The Netherlands (E-mail : mailto:g.l.vanheck@kub.nl - or mailto:j.devries@kub.nl -) - The authors wish to thank Tessa Op den Buijs for help with data collection and Karin De Kok for her insightful comments on an earlier version of this article - J of Chronic Fatigue Syndrome, Vol. 10(1) 2002, pp. 17-35 - © 2002 by The Haworth Press, Inc. (Copies of the complete article are available for a fee from The Haworth Document Delivery Service: 1-800-342-9678. E-mail address : mailto:getinfo@haworthpressinc.com – Website : http://www.HaworthPress.com -).
Abstract
The purpose of this study was to compare quality of life between patients with Chronic Fatigue Syndrome (CFS; n = 73) and healthy controls (n = 147), using a broad and generic quality of life assessment instrument, the World Health Organization Quality of Life assessment (WHOQOL-100).
Participants were assessed on the WHOQOL-100, a self-assessment instrument designed for quantifying 24 facets relating to quality of life.
These facets are grouped into six larger domains :
- physical health,
- psychological health,
- level of independence,
- social relationships,
- environment and
- spirituality.
The WHOQOL-100 also includes one facet examining overall quality of life and general health perceptions.
Analyses revealed that the CFS group reported significantly lower levels of quality of life than the control group on overall quality of life and general health perceptions and on 22 out of the 24 facets of quality of life.
Compared to earlier studies that used health-status scales or rather limited quality of life measures, this study generated a more complete picture of the problems of patients with CFS.
The results suggest that the impact of CFS on the patients' lives is very profound.
CFS has a quality-of-life burden that affects a wide range of factors inherent to quality of life.
Questions that must be addressed by future research are considered.
Introduction
Many patients suffering from a wide range of diseases experience fatigue that is not linked to specific tasks or activities (Bensing, Hulsman & Schreurs, 1996).
Such chronic fatigue has a dramatic effect on quality of life.
Persons with chronic fatigue are inclined to undertake less and lack sufficient energy and motivation even for those activities that they conceive of as interesting.
They loose their mobility and avoid social contacts.
Furthermore, they often don't take sufficient care of themselves.
Moreover, they have a wide range of affective and cognitive problems such as pain, sleeping problems, stress, depression, lack of concentration, a deteriorated resoluteness and a weaker reasoning power (Bensing et al., 1996).
Fatigue is the hallmark of the chronic fatigue syndrome (CFS).
The key feature of this disabling illness is persisting and disabling fatigue and fatiguability, unexplained by a recognized medical diagnosis (Friedberg & Jason, 1998; Johnson, DeLuca, & Natelson,1999).
An ever growing body of literature has pointed to a wide range of debilitating symptoms as well as stressful life situations that individuals with CFS have to face.
These studies not only examine symptoms, health status, physical functioning, functional disability, psychiatric disturbance, but also subjective health, well-being and quality of life; sometimes as isolated phenomena, sometimes in various combinations (Bruce-Jones, White, Thomas & Clare, 1994; Demitrack & Greden, 1991; Friedberg, Dechene, McKenzie & Fontanetta, 2000; Komaroff & Buchwald, 1991; Kruesi, Dale & Straus, 1989; Prasher, Smith & Findley, 1990; Schaefer, 1995; Stewart, 1990; Straus, 1988; Vercoulen et al., 1994; Wilson et al., 1994).
One of the investigations that measured explicitly health status in CFS patients is a study by Antoni et al. (1994).
Using multiple regression analyses in examining various predictor variables, it could be demonstrated that depression, physical symptoms, cognitive appraisals and coping behaviors accounted for significant proportions of the variance in severity of illness burden, as indicated by the Sickness Impact Profile (SIP; Bergner, Bobbit, Carter & Gilson,1981), a measure of the impact of illness and disability on daily life.
All SIP scores correlated positively with maladaptive coping.
It appeared that the Sleep and Rest, Home Management and Alertness Behavior SIP scales were positively related to the employment of maladaptive coping strategies.
The Social Interaction, Home Management and Communications SIP scales accounted for the largest proportion of variance in coping strategies.
In a study by Kroenke, Wood, Mangelsdorff, Meier and Powell (1988) in adult primary-care clinics, the SIP was used in patients with physically unexplained fatigue.
It was shown that patients had sizeable problems on 10 out of the 12 SIP scales.
Similar results were found by Vercoulen et al. (1994) and Schweitzer, Kelly, Foran, Terry and Whiting (1995).
In a study with patients with CFS, a population-based control sample and disease comparison groups with hypertension, congestive heart failure, type II diabetes mellitus, acute myocardial infarction, multiple sclerosis and depression (Komaroff et al., 1996), health status was measured using the Medical Outcomes Study 36-Item Short-Form Health Survey (SF-36; Ware & Sherbourne, 1992).
This questionnaire consists of eight scales measuring physical functioning, role limitations due to physical limitations, bodily pain, general health perceptions, vitality, social functioning, role limitations due to emotional problems and mental health.
Compared with the general population control group, the CFS group was impaired on all eight scales, especially in role limitations due to physical limitations and vitality.
With only a few exceptions, the CFS group had more problems in nearly every area compared with the five other disease groups.
Buchwald, Pearlman, Umali, Schmaling and Katon (1996) found a similar pattern with the SF-36 with marked impairment in patients with CFS for the physical functioning, role functioning, social functioning, general health and body pain subscales.
Using four scales from the SF-36, assessing physical functioning, social functioning, vitality and psychological adjustment, Heijmans (1998) demonstrated that patients with CFS scored low on the first three measures of adaptive outcome.
Using a modified version of an Interference scale originally developed for assessing daily interference due to chronic pain, Findley, Kerns, Weinberg and Rosenberg (1998) could demonstrate that somatic and psychological CFS symptoms affect daily life in areas of work, family, social and recreational functioning.
The studies mentioned above predominantly used instruments like the SIP or the SF-36, which are clearly health status (capabilities) measures.
As such they assess the impact of disease on persons' functioning.
A serious problem, when using health status measures, is that lower levels of functioning are equated with lower quality of life.
However, such outcomes can contrast sharply with findings in quality of life research reflecting high perceived quality of life in spite of low levels of functioning (O'Boyle, 1994; Sprangers & Schwartz, 1999).
Hunt (1997), discussing the scientific status of quality of life, has pointed at the finding (Lerner, 1973; Pearlman & Uhlmann, 1988) that the same level of health status can co-exist with a wide variety of existential states from despair to tranquillity.
Quality of life reflecting persons' perception of their own life, is a broader concept than health status, incorporating individual perspectives on life, roles, relationships and experiences.
It is a multidimensional construct that reflects individuals' overall feeling of well-being and their view of the desirability of the life they are living (Nord, Arnesen, Menzel & Pinto, 2001).
Recently, Myers and Wilks (1999) examined patients with CFS using, in addition to a health status measure (SF-36), a standardized non-disease-specific survey instrument, the EurQol (Eurogol group, 1990).
Patients reported a moderate degree of emotional or psychological ill-health, especially with respect to mobility and self-care.
So, in spite of the fact that the EuroQol has rather limited sensitivity (Brazier, Jones & Kind, 1993), it nevertheless revealed useful information about those aspects of life that are "rooted in existentialism, the values of the individual and the fluid dynamics of human attempts to cope with the exigencies of life" (Hunt, 1997, p. 209).
Recently, a quality of life instrument has been constructed that reflects a clear definition of the term quality of life and a cross-culturally derived consensus on the components which make up quality of life.
This assessment instrument, the WHOQOL-100 (Whogol group, 1995) appears to be a valid and internally reliable method for the assessment of quality of life (Power, Bullinger, Harper & the Whogol group, 1999) with good sensitivity to change (O'Carroll, Cossar, Couston & Hayes, 2000).
Therefore, the present study attempts to contribute to a better understanding of patients with CFS by using the WHOQOL-100 in order to look at quality of life in a more exhaustive way, scrutinizing individuals' physical health, psychological state, level of independence, social relationships, personal beliefs and relationships to salient features of the environment.
Cfr. : http://www.cfids-cab.org/cfs-inform/Cfsliving/vanheck.devries02.txt

Race and education differences in disability status and labor force attachment in the Health and Retirement Survey
Bound, J; Schoenbaum, M; Waidmann, T - J Human Resources. 1995;30:S227–S267

Ramomised, double blind, placebo controlled study of fluoxetine in chronic fatigue syndroom
Vercoulen JE, Swanink CM, Zitman FG et al. - Lancet. 1996 Mar 30; 347(9005): 858-561

Randomised controlled trial of graded exercise in patients with the chronic fatigue syndrome
Fulcher AT, White PD - Br Med J, 1997; 314, 1647-52

Randomised controlled trial of patient education to encourage graded exercise in chronic fatigue syndrome
Powell P, Bentall RP, Nye FJ et al. - BMJ 2001;322:387-90
Cfr. : http://www.ncbi.nlm.nih.gov/pubmed/11179154

Randomised, double-blind, placebo-controlled study of fluoxetine in chronic fatigue syndrome
Vercoulen JH, Swanink CM, Zitman FG et al. - Lancet 1996; 347(9005): 858–861

Randomized trial of a depression management program in high utilizers of medical care
Katzelnick, DJ; Simon, GE; Pearson, SD et al. - Arch Fam Med. 2000;9:345–351
Background - High utilizers of nonpsychiatric health care services have disproportionally high rates of undiagnosed or undertreated depression.
Objective - To determine the impact of offering a systematic primary care-based depression treatment program to depressed "high utilizers" not in active treatment.
Design - Randomized clinical trial.
Setting - One hundred sixty-three primary care practices in 3 health maintenance organizations located in different geographic regions of the United States.
Patients - A group of 1465 health maintenance organization members were identified as depressed high utilizers using a 2-stage telephone screening process.
Eligibility criteria were met by 410 patients and 407 agreed to enroll : 218 in the depression management program (DMP) practices and 189 in the usual care (UC) group.
Intervention - The DMP included patient education materials, physician education programs, telephone-based treatment coordination and antidepressant pharmacotherapy initiated and managed by patients' primary care physicians.
Main outcome measures - Depression severity was measured using the Hamilton Depression Rating Scale (Ham-D) and functional status using the Medical Outcomes Study 20-item short form (SF-20) subscales.
Outpatient visit and hospitalization rates were measured using the health plan's encounter data.
Results - Based on an intent-to-treat analysis, at least 3 antidepressant prescriptions were filled in the first 6 months by 151 (69.3%) of 218 of DMP patients vs 35 (18.5%) of 189 in UC (P < .001).
Improvements in Ham-D scores were significantly greater in the intervention group at 6 weeks (P = .04), 3 months (P = .02), 6 months (P < .001) and 12 months (P < .001).
At 12 months, DMP intervention patients were more improved than UC patients on the mental health, social functioning and general health perceptions scales of the SF-20 (P < .05 for all).
Conclusion - In depressed high utilizers not already in active treatment, a systematic primary care-based treatment program can substantially increase adequate antidepressant treatment, decrease depression severity and improve general health status compared with usual care.
Cfr. : http://www.ncbi.nlm.nih.gov/pubmed/10776363

Relationship between stress and pain in work-related upper extremity disorders - The hidden role of chronic multisymptom illnesses
Clauw DJ, Williams DA - Am J Ind Med 2002;41:370-82
Cfr. : http://cat.inist.fr/?aModele=afficheN&cpsidt=13637936

Relationship of employee-reported work limitations to work productivity
Lerner, D; Amick, BC, III; Lee, JC et al. - Med Care. 2003;41:649–659

Reliability and validity of the AGREE instrument used by physical therapists in assessment of clinical practice guidelines
MacDermid JC, Brooks D, Solway S, Switzer-McIntyre S, Brosseau L, Graham ID - BMC Health Services Research 2005, 5:18 doi:10.1186/1472-6963-5-18.

Report of a workshop on the epidemiology, natural history and pathogenesis of chronic fatigue syndrome in adolescents
Marshall GS - J Pediatr 1999;134:395-405

Reversible and selective inhibitors of monoamine oxidase A in mental and other disorders
Priest EG, Gimbrett R, Roberts M - Acta Psychiatr Scand 1995; 386: 40-3

Role of the brain and sensory pathways in gastrointestinal sensory disorders in humans
Mertz H, Vanderbilt University Medical Center, Nashville 37232-5340, USA : howard.Mertz@mcmail.vanderbilt.edu - Gut. 2002 Jul;51 Suppl 1:i29-33 - PMID: 12077061
Several features of the irritable bowel syndrome (IBS) suggest involvement of the emotional limbic system in the brain.
Abnormalities which upregulate afferent (sensory) signal intensity anywhere in this system, from the gastrointestinal tract to the brain, could induce hypersensitivity, leading to the pain and discomfort that characterise IBS and other functional disorders.
Functional gastrointestinal disorders are likely to be heterogeneous given the complexity of the afferent system and a number of different perturbations are possible.
Intestinal hypersensitivity to pain and discomfort and associated reflex alterations in motility might explain the symptoms of functional bowel diseases.
Cfr. : http://www.ncbi.nlm.nih.gov/pubmed/12077061

Salivary cortisol response to awakening in chronic fatigue syndrome
Roberts ADL, Wessely S, Chalder T et al. - Br J Psychiatry 2004;184:136-41
Cfr. : http://bjp.rcpsych.org/cgi/reprint/184/2/136.pdf

Sensitization and subjective health complaints
Eriksen HR, Ursin H - Scand J Psychol 2002;43:189-96
Why is it that some of us have more pain, more fatigue, and more gastrointestinal trouble than others ?
Is it possible that there are brain mechanisms and psychological mechanisms that make some people sensitized to specific complaints ?
In this concluding paper we review the historical and theoretical background, discuss the evidence and theoretical positions in the contributions and draw some conclusions.
Traditional psychosomatic models had less predictive value and less therapeutic importance than what was hoped for.
The main problem with these models was the lack of a pathophysiological explanation for why psychological problems could be related to somatic disease.
Sustained arousal or "allostatic load" offers more plausible and acceptable mechanisms for pathology and, to some extent, for sensitization and illness.
The combination of cognitive psychology and neurophysiology offers a model for somatic pathology and, perhaps more important, also for the understanding of subjective complaints and illness.
Cfr. : http://www.ncbi.nlm.nih.gov/pubmed/12004958

Sensitization, subjective health complaints and sustained arousal
Ursin H, Eriksen HR - Ann N Y Acad Sci2001;933:119-29
The purpose of this presentation is to discuss the possibility that sensitization is a psychobiological mechanism underlying not only multiple chemical sensitivity (MCS), but a much more general cluster of illness, referred to as "subjective health complaints".
Sustained arousal or sustained "stress" responses, may be an important factor for the development of these conditions.
Patients with subjective complaints without objective changes are sometimes referred to as having "fashionable diagnoses" or "unexplained symptoms".
They may be given diagnoses like MCS, epidemic fatigue, chronic fatigue syndrome, burnout, stress, a variety of intoxications, environmental illness, radiation, multiple chemical hypersensitivity, food intolerance, functional dyspepsia, irritable bowel, myalgic encephalitis, postviral syndrome, yuppie flu, fibromyalgia or vital exhaustion.
One issue is whether this is one general condition or separate entities.
Another issue is whether sensitization may be the psychobiological mechanism for most or all of these conditions.
Finally, is it likely that sustained arousal may facilitate the development of sensitization in some or many neural circuits ?
In this review, the main emphasis will be on musculoskeletal pain.
This is the most frequent and most expensive condition for sickness compensation and disability.
The comorbidity of other complaints, however, will also be taken into account.
Cfr. : http://www.ncbi.nlm.nih.gov/pubmed/12000015?ordinalpos=1&itool=EntrezSystem2.PEntrez.Pubmed.Pubmed_ResultsPanel.Pubmed_Single
ItemSupl.Pubmed_Discovery_RA&linkpos=3&log$=relatedreviews&logdbfrom=pubmed

Serotonin-mediated increases in the extracellular levels of beta-endorphin in the arcuate nucleus and nucleus accumbens - A microdialysis study
Zangen A, Nakash R, Yadid G, Department of Life Sciences, Bar-Ilan University, Ramat-Gan, Israel - J Neurochem. 1999 Dec;73(6):2569-74 - PMID: 10582620
Although the involvement of both endogenous opioid and serotonergic systems in modulation of pain and emotion was suggested, the neurochemical interaction between these systems in the brain has not previously been studied directly.
Herein, the effects of the local application of serotonin (5-HT) and fluoxetine (a 5-HT reuptake inhibitor) on extracellular levels of beta-endorphin in the arcuate nucleus and nucleus accumbens were assessed in freely moving rats using in vivo microdialysis.
The mean basal concentrations of beta-endorphin in dialysates obtained from the arcuate nucleus and nucleus accumbens were 259.9 and 143.3 pM, respectively.
Specific lesion of the serotonergic system by 5,7-dihydroxytryptamine (5,7-DHT) caused a significant decrease in these dialysate beta-endorphin levels.
When 5-HT (0.25-5 microM) was added to the perfusion solution, the levels of beta-endorphin in the dialysate from the arcuate nucleus increased (186-296% of baseline), in a concentration-dependent manner.
In the nucleus accumbens, 0.5 and 2 microM 5-HT in the perfusion fluid did not affect the levels of beta-endorphin in the dialysate, whereas 5 and 10 microM 5-HT caused an increase of approximately 190% of baseline.
When fluoxetine (250 microM) was present in the perfusing solution, the levels of beta-endorphin in the dialysates from the arcuate nucleus and nucleus accumbens increased two- to threefold.
This effect was not obtained in the 5,7-DHT-lesioned rats.
Thus, 5-HT, either endogenously or exogenously delivered, appears to facilitate the release of beta-endorphin in the arcuate nucleus and nucleus accumbens.
This indication of an interaction between serotonergic and endorphinic systems may be relevant for assessing pain and mood disorder circuits and the mode of action of antidepressant drugs.
Cfr. : http://www.ncbi.nlm.nih.gov/pubmed/10582620

Significant other responses are associated with fatigue and functional status among patients with chronic fatigue syndrome
Schmaling KB, Smith WR, Buchwald DS - Psychosom Med 2000;62:444-50
Cfr. : http://www.psychosomaticmedicine.org/cgi/content/abstract/62/3/444

Similar effectiveness of paroxetine, fluoxetine and sertraline in primary care - A randomized trial
Kroenke K, West SL, Swindle R, Gilsenan A, Eckert GJ, Dolor R et al. - JAMA 2001;286:2947-55

Sleep anomalies in the chronic fatigue syndrome - A comorbidity study
Fischler B, Le Ban O, Hoffmann G et al. - Neuropsychobiology 1996; 35:115-22

Social adjustment by self-report in a community sample and in psychiatric outpatiens
Weisman MM, Prusoff BA, Thompson WD et al. - J Nerv Ment Dis 1978;166:317-326

Social adjustment in dysthymia, double depression and episodic major depression
Leader JB, Klein DN - J Affect Disord 1996;37:91-101

Social functioning in depression - A review
Hirschfeld RM, Montgomery SA, Keller MB, Kasper S, Schatzberg AF, Moller HJ et al. . J Clin Psychiatry 2000;61:268-75

Social-vocational adjustment in unipolar mood disorders - Results of the DSM-IV field trail
Evans S, Cloitre M, Kocsis JH et al. - J Affect Disord 1988;38:73-80

Society mind and body in chronic fatigue syndrome – An anthropological view
Ware NC – In : A. Kleinman & S. Straus (Eds) 'Chronic Fatigue Syndrome' (pp. 62-82) - Chichester John Wiley: 1993

Somatic hypotheses of war syndromes
Soetekouw PM, De Vries M, van Bergen L et al. - Eur J Clin Invest 2000;30:630-41

Somatization - A critical review of conceptual and methodological issues
DeGucht, V. & Fischler, B. (2002) - Psychosomatics, 43, 1 -9

Somatization, illness attribution and the sociocultural psychitry of chronic fatigue syndrome
Abbey Susan E. - In : 'Chronic Fatigue Syndrome' - Ciba Foundation Symposium 173, John Wiley & Sons, pag. 238-261, 1993

Somatoform and personality disorders - Syndromal comorbidity and overlapping developmental pathways
Bass, C. & Murphy, M. (1995) - Journal of Psychosomatic Research, 39, 403 -427

Somatoform disorders - A help or hindrance to good patient care ?
Sharpe M, Mayou R - Br J Psychiatry 2004;184:465-7
Cfr. : http://www.ncbi.nlm.nih.gov/pubmed/15172937

Somatoform disorders - Severe psychiatric illnesses neglected by psychiatrists
Bass, C., Peveler, R. & House, A. (2001) - British Journal of Psychiatry, 179, 11-14
Cfr. : http://bjp.rcpsych.org/cgi/content/abstract/179/1/11

Somatoform Disorders and DSM-V - Conceptual and Political Issues in the Debate
V. Starcevic - Psychosomatics, August 1, 2006; 47(4): 277 – 281
This article furthers the debate on the future of somatoform disorders by critically reviewing the relevant terminology and validity for the separate grouping and classification of these disorders.
It is suggested that political pressures to change certain terms should be resisted and that such changes should be made only if the alternatives have clear advantages.
Cfr. : http://psy.psychiatryonline.org/cgi/content/abstract/47/4/277

Somatoform disorders in general practice - Prevalence, functional impairment and comorbidity with anxiety and depressive disorders
de Waal, M. W. M., Arnold, I. A., Eekhof, J. A. H. et al (2004) - British Journal of Psychiatry, 184, 470-476
Psychiatric disorders are common in general practice and the general practitioner has a pivotal role in the recognition and subsequent treatment of psychiatric disorders.
Although psychiatric attention tends to focus on anxiety and depressive disorders, these disorders are not the most prevalent in general practice.
Fink et al (1999) reported a prevalence of somato-form disorders as high as 30.3%.
The comorbidity of somatoform disorders with anxiety and depressive disorders is high (Maier & Falkai, 1999) and the burden of illness may be substantial (Kroenke et al, 1997).
A critical review demonstrated that cognitive–behavioural therapy can be effective in treating patients with somato-form disorders (Kroenke & Swindle, 2000).
Few comprehensive studies have focused on an accurate quantification of clinically relevant disorders.
The aim of the present study was to quantify the prevalence of somatoform disorders and comorbidity with anxiety and depressive disorders in primary care using DSM–IV criteria (American Psychiatric Association, 1994), with a particular emphasis on functional impairment.
Cfr. : http://bjp.rcpsych.org/cgi/content/full/184/6/470

SPECT imaging of the brain – Comparison of findings in patients with chronic fatigue syndrome, AIDS dementia complex and major unipolar depression
Schwartz R, Komaroff A, Garada B - Am J Roentgenology 1994; 162: 943-51
Cfr. : http://www.ajronline.org/cgi/content/abstract/162/4/943

Strength and physiological response to exercise in patients with chronic fatigue syndrome
Fulcher KY, White PD - J Neurol Neurosurg Psychiatry 2000;69:302-7
Cfr. : http://jnnp.bmj.com/content/69/3/302.abstract

Stress in the workplace - Unfinished business
Hotopf M, Wessely S - J Psychosom Res 1997;43:1-6
Cfr. : http://www.sciencedirect.com/science?_ob=ArticleURL&_udi=B6T8V-3RJGH3Y-1&_user=10&_rdoc=1&_fmt=&_orig=search&_sort=d&_docanchor=&view=c&_search
StrId=1099405551&_rerunOrigin=google&_acct=C000050221&_version=1&_urlVersion
=0&_userid=10&md5=1cb8e9440102917098cacd4387aba37b

Structured Early Consultation with the Occupational Physician Reduces Sickness Absence Among Office Workers at High Risk for long-term sickness absence - A randomized controlled trial.
IJ. Kant , N.W.H. Jansen, L.G.P.M. van Amelsvoort, R. van Leusden, A. Berkouwer, 2008
Onderzoek onder in totaal 299 medewerkers met een hoog risico op uitval.
De experimentele groep ontving een preventieve begeleiding van de bedrijfsarts.
Dit had een positief effect : deze groep verzuimde minder en minder lang dan de controle groep.
Cfr. : http://www.springerlink.com/content/p1k5577301j7r734/

Study of immune alterations in patients with chronic fatigue syndrome with different etiologies
Racciatti D, Dalessandro M, Delle Donne L, Falasca K, Zingariello P, Paganelli R, Pizzigallo E, Vecchiet J, Sections of Infectious Diseases, Department of Medicine and Sciences of Aging, Centre of Excellence on Aging, University G. D'Annunzio, Chieti, Italy : racciatt@unich.it - Int J Immunopathol Pharmacol. 2004 May-Aug;17(2 Suppl):57-62 - PMID: 15345193
The Chronic Fatigue Syndrome (CFS) is characterized by symptoms lasting for at least six months and accompanied by disabling fatigue.
The etiology of CFS is still unclear.
At the National Center for Study of the Infectious Diseases Department of the Chieti University some immune investigations were performed with the purpose of detecting markers of the disease.
CD4+, CD8+, NK CD56+ and B CD19+ lymphocytes were studied in 92 male and 47 female patients and in 36 control subjects.
CFS patients were divided in three groups with a post-infectious onset (PI-CFS), an non post-infectious onset (NPI-CFS) and a non post-infectious onset with associated infections (NPI-CFS + AI).
Both CD4+ and CD8+ lymphocytes were reduced in the CFS patients.
However, the CD4+/CD8+ ratio was increased in the CFS patients without difference between males and females.
CD56+ cells of CFS patients were also reduced.
In particular, blood CD56+ cells counts were significantly higher in PI-CFS patients than in the NPI-CFS subjects.
These data confirm our preliminary results suggesting a key-role of a dysfunction of the immune system as a precipitating and-or perpetuating factor of the syndrome.

StudySelf Test on the AGREE Instrument
MacDermid JC – 2003
Cfr. : http://www.biomedcentral.com/content/supplementary/1472-6963-5-18-S1.doc

Subclassifying chronic fatigue syndrome through exercise testing
VanNess JM, Snell CR, Strayer DR et al. - Med Sci Sports Exerc 2003;35:908-13
Purpose - The purpose of this study was to examine physiological responses of persons with chronic fatigue syndrome (CFS) to a graded exercise test.
Methods - Cardiopulmonary exercise tests were performed on 189 patients diagnosed with CFS.
Based on values for peak oxygen consumption, patients were assigned to one of four impairment categories (none, mild, moderate and severe), using American Medical Association (AMA) guidelines.
A one-way MANOVA was used to determine differences between impairment categories for the dependent variables of age, body mass index, percentage of predicted [OV0312]O(2), resting and peak heart rates, resting and peak systolic blood pressure, respiratory quotient (RQ) and rating of perceived exertion.
Results - Significant differences were found between each impairment level for percentage of predicted [OV0312]O(2) and peak heart rate.
Peak systolic blood pressure values for the "moderate" and "severe" groups differed significantly from each other and both other groups.
The more impaired groups had lower values.
The no impairment group had a significantly higher peak RQ than each of the other impairment levels (all P < 0.001).
Peak [OV0312]O(2) values were less than predicted for all groups.
Compared with the males, the women achieved actual values for peak [OV0312]O(2) that were closer to their predicted values.
Conclusion - Despite a common diagnosis, the functional capacity of CFS patients varies greatly.
Stratifying patients by function allows for a more meaningful interpretation of the responses to exercise and may enable differential diagnosis between subsets of CFS patients.
Cfr. : http://www.ncbi.nlm.nih.gov/pubmed/12783037

Subclinical depression and performance at work
Martin, JK; Blum, TC; Beach, SRH et al. - Social Psychiatry Psychiatric Epidemiol. 1996;31:3–9

Subcortical and cortical brain activity during the feeling of self-generated emotions
Damasio AR, Grabowski TJ, Bechara A et al. - Nat Neurosci 2000;3:1049-56

Subcutaneous sumatriptan compared with usual acute treatments for migraine - Clinical and pharmaco-economic evaluation
Laloux, P; Vakaet, A; Monseu, G et al. - Acta Neurol Belgica. 1998;98:332–341

Subjective and objective sleepiness in monozygotic twins discordant for chronic fatigue syndrome
Watson NF, Jacobsen C, Goldberg J et al. - Sleep 2004;27:973-7
Cfr. : http://www.websciences.org/cftemplate/NAPS/archives/indiv.cfm?ID=20043526

Subjective health complaints, sensitization and sustained cognitive activation (stress)
Eriksen HR, Ursin H, Department of Biological and Medical Psychology, University of Bergen, Jonas Lies vei 91, N-5009 Bergen, Norway : hege.eriksen@psych.uib.no - J Psychosom Res. 2004 Apr;56(4):445-8 - PMID: 15094030 - © 2004 Elsevier Inc.
Introduction - This review argues that "subjective health complaints" is a better and neutral term for "unexplained medical symptoms".
The most common complaints are musculoskeletal pain, gastrointestinal complaints and "pseudoneurology" (tiredness, sleep problems, fatigue and mood changes).
These complaints are common in the general population, but for some these complaints reach a level that requires care and assistance.
Theoretical assumptions - We suggest that these complaints are based on sensations from what in most people are normal physiological processes.
In some individuals these sensations become intolerable.
In some cases it may signal somatic disease, in most cases not.
Cases without somatic disease or with minimal somatic findings, occur under diagnoses like burnout, epidemic fatigue, multiple chemical sensitivity, chronic musculoskeletal pain, chronic low back pain, chronic fatigue syndrome and fibromyalgia.
These complaints are particularly common in individuals with low coping and high levels of helplessness and hopelessness.
Conclusion - The psychobiological mechanisms for this is suggested to be sensitization in neural loops maintained by sustained attention and arousal.
Cfr. : http://www.ncbi.nlm.nih.gov/pubmed/15094030

Subtypes of chronic fatigue syndrome - A review of findings
Jason LA, Taylor RR, Kennedy CL et al. - J Chronic Fatigue Syndr 2001;8:1-21
Most studies of Chronic Fatigue Syndrome (CFS) have been based on patients recruited from primary or tertiary care settings.
Patients from such settings might not be typical of patients in the general population and may not accurately reflect the heterogeneity among individuals diagnosed with this condition.
The current paper reviews four community-based studies that examined subtypes of individuals with CFS.
Distinctions between subtype groups based on sociodemographics, illness onset and duration, stressful precipitating events, symptom frequency and comorbidity characteristics are made with respect to outcome measures of fatigue and symptom severity, functional ability and psychiatric comorbidity.
Cfr. : http://www.me-cvs.nl/index.php?pageid=4580&printlink=true&highlight=conferentie

Suffering and the social construction of illness – The deligitimisation of illness experience in chronic fatigue syndrome
Ware NC – Med Anthropology Quarterly 1992; 6: 347-6

Surveillance for chronic fatigue syndrome - Four U.S. Cities - September 1989 through August 1993
Reyes M, Gary HE, Jr., Dobbins JG et al. - MMWR CDC Surveill Summ 1997;46:1-13

Lees verder : Deel XXVIII


25-11-2009 om 19:44 geschreven door Jules
0 1 2 3 4 5 - Gemiddelde waardering: 0/5 - (0 Stemmen)
Tags:arbeidsongeschiktbeidsbeoordeling, arbeidsongeschiktheid, bedrijfsarts, begeleiden, behandelen, beoordelen, chronische vermoeidheidssyndroom, fibromyalgie, ME/CVS, psychosomatisch, reïntegratie, verzekeringsarts, werk, werkhervatting, ziekteverzuim



Snel weer aan het werk - Bedrijfsartsen op bres voor arbeidsongeschikten - Deel XXVIII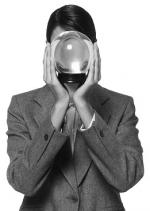 Snel weer aan het werk

Bedrijfsartsen op bres voor arbeidsongeschikten

Deel XXVIII

Symptom-syndrome distinction and organisational hierarchies in psychiatric classification
Rena Rosalind et al. - BJP Online, 21 Jun 2004
Cfr. : http://bjp.rcpsych.org/cgi/content/full/184/6/465

Symptoms research - A fertile field
Kroenke, K. & Harris, L. (2001) - Annals of Internal Medicine, 134, 801 -802
Cfr. : http://www.ncbi.nlm.nih.gov/pubmed/11346313

Synchrony of change in depression and disability - What next ?
Ormel J - Arch Gen Psychiatry 2000;57:381-2

Systematic assessment of the quality of osetoproris guidelines
Cranney A, Waldegger L, Graham ID, Man-Son-Hing M, Byszewski A, Ooi DS - BMC Musculoskeletal Disorders 2002;3:20, www.biomedcentral.com/1471-1-2474/3/20.

Systematic review of mental health interventions for patients with common somatic symptoms - Can research evidence from secondary care be extrapolated to primary care ?
Raine R, Haines A, Sensky T, Hutchings A, Larkin K, Black N - BMJ. 2002 Nov 9;325(7372):1082.

Systematic review of randomized controlled trials of nonpharmacological interventions for fibromyalgia
Sim J, Adams N.. Clin J Pain. 2002 Sep-Oct;18(5):324-36.

Systematic review of the comorbidity of irritable bowel syndrome with other disorders - What are the causes and implications ?
Whitehead WE, Palsson O, Jones KR - Gastroenterology 2002;122:1140-56
Background & aims - Comorbid or extraintestinal symptoms occur frequently with irritable bowel syndrome and account for up to three fourths of excess health care visits.
This challenges the assumption that irritable bowel is a distinct disorder.
The aims of this study were to
(1) assess comorbidity in 3 areas: gastrointestinal disorders, psychiatric disorders and nongastrointestinal somatic disorders and
(2) evaluate explanatory hypotheses.
Methods - The scientific literature since 1966 in all languages cited in Medline was systematically reviewed.
Restuls - Comorbidity with other functional gastrointestinal disorders is high and may be caused by shared pathophysiological mechanisms such as visceral hypersensitivity.
Psychiatric disorders, especially major depression, anxiety and somatoform disorders, occur in up to 94%.
The nongastrointestinal nonpsychiatric disorders with the best-documented association are fibromyalgia (median of 49% have IBS), chronic fatigue syndrome (51%), temporomandibular joint disorder (64%) and chronic pelvic pain (50%).
Conclusions - Multivariate statistical analyses suggest that these are distinct disorders and not manifestations of a common somatization disorder, but their strong comorbidity suggests a common feature important to their expression, which is most likely psychological.
Some models explain the comorbidity of irritable bowel with other disorders by suggesting that each disorder is the manifestation of varying combinations of interacting physiological and psychological factors.
An alternative hypothesis is that the irritable bowel diagnosis is applied to a heterogeneous group of patients, some of whom have a predominantly psychological etiology, whereas others have a predominantly biological etiology and that the presence of multiple comorbid disorders is a marker for psychological influences on etiology.
Cfr. : http://www.ncbi.nlm.nih.gov/pubmed/11910364

Taking time to smell the roses - Accounts of people with chronic fatigue syndrome and their struggle for legitimisation
Cohn S - Anthropol Med 1999;6:195-215

The accuracy of self-reported disability days
Revicki, DA; Irwin, D; Reblando, J et al. - Med Care. 1994;32:401–404

The benefits of interventions for work-related stress
Klink JJLvd, Blonk RWB, Schene AH, Dijk FJHv - Am J Public Health 2001;91:270-6

The burden of musculoskeletal diseases in the general population of Spain - Results from a national survey
Carmona L, Ballina J, Gabriel R, Laffon A - Ann.Rheum.Dis. 2001;60:1040-5.

The business case for quality mental health services - Why employers should care about the mental health and well-being of their employees
Ron Z. Goetzel (1), Ronald J. Ozminkowski (2), Lloyd Sederer (3) and Tami L. Mark (1) -- (1) MEDSTAT Group, Inc, Washington, D.C., Etats-Unis -- (2) The MEDSTAT Group, Inc, Ann Arbor, Mich., Etats-Unis -- (3) American Psychiatric Association, Washington, D.C., Etats-Unis - Journal of occupational and environmental medicine, 2002, vol. 44, no4, pp. 320-330 (67 ref.) - Lippincott Williams & Wilkins, Hagerstown, MD, Etats-Uni (1995) (Revue) - ISSN : 1076-2752 - © 2008 INIST-CNRS
Employers are very concerned about rising mental health care costs.
They want to know whether their health care spending is improving the health of workers and whether there is a productivity payback from providing good mental health care.
This article addresses the subject of employee depression and its impact on business.
The literature suggests that depressed individuals exert a significant cost burden for employers.
Evidence is mounting that worker depression may have its greatest impact on productivity losses, including increased absenteeism and short-term disability, higher turnover and suboptimal performance at work.
Although there is no conclusive evidence yet that physical health care costs decrease when depression is effectively treated, there is growing evidence that productivity improvements occur as a consequence of effective treatment, and those improvements may offset the cost of the treatment.
Cfr. : http://cat.inist.fr/?aModele=afficheN&cpsidt=13616189

The case definition of chronic fatigue syndrome
Tan EM, Sugiura K, Gupta S, W.M. Keck Autoimmune Disease Center, The Scripps Research Institute, La Jolla, California 92037, USA - J Clin Immunol. 2002 Jan;22(1):8-12 - PMID: 11958593
The 1994 case definition of chronic fatigue syndrome is widely used not only for diagnosis but also for clinical and laboratory-based observations of this clinical entity.
The criteria for the 1994 case definition are based primarily on symptoms and not on physical signs or chemical or immunological tests.
This situation has resulted in conflicting clinical and laboratory observations that in all likelihood is due to different populations of patients being studied in different centers.
Based on some of the recent publications, there appears to be an emerging picture of this disease entity that we propose could be used to subgroup chronic fatigue syndrome into four different subclasses.
These subclasses would consist of chronic fatigue with primarily nervous system disorders such as impaired memory or concentration and headache, chronic fatigue with primarily endocrine system disorders such as unrefreshing sleep and postexertional malaise, chronic fatigue with musculoskeletal system disorders such as muscle pain and joint pain and chronic fatigue with immune system/infectious disorders such as sore throat and tender lymph nodes.
It is suggested that if clinical and laboratory-based studies on chronic fatigue syndrome were conducted on more homogeneous subgroups of patients, the data from one center to the other might not be as conflicting and more insights can be shed on the nature of this clinical condition.
Cfr. : http://www.ncbi.nlm.nih.gov/pubmed/11958593

The challenge of integrating disparate high-content data - Epidemiologic, clinical and laboratory data collected during an in-hospital study of chronic fatigue syndrome
Vernon SD, Reeves WC - Pharmacogenomics 2006, 7(3):345-354
Cfr. : http://www.co-cure.org/Vernon.pdf

The chronic fatigue syndrome - A comprehensive approach to its definition and study
Fukuda K, Straus SE, Hickie I et al. - International chronic fatigue syndrome Study Group. Ann Intern Med 1994;121:953-9

The clinical and scientific basis of Myalgic Encephalomvelitis Cronic fatique syndrome
Hyde B.M., M.D. - The Nightingale Research Foundation, Ottawa, Ontario, Canada and Ogdensburg, New York USA, 1992

The cognitive activation theory of stress
Ursin H, Eriksen HR, Department of Biological and Medical Psychology, University of Bergen, Jonas Liesvei 91, N-5009 Bergen, Norway : holger.ursin@psych.uib.no - Psychoneuroendocrinology. 2004 Jun;29(5):567-92 - PMID: 15041082
This paper presents a cognitive activation theory of stress (CATS), with a formal system of systematic definitions.
The term "stress" is used for four aspects of "stress", stress stimuli, stress experience, the non-specific, general stress response and experience of the stress response.
These four meanings may be measured separately.
The stress response is a general alarm in a homeostatic system, producing general and unspecific neurophysiological activation from one level of arousal to more arousal.
The stress response occurs whenever there is something missing, for instance a homeostatic imbalance or a threat to homeostasis and life of the organism.
Formally, the alarm occurs when there is a discrepancy between what should be and what is-between the value a variable should have (set value (SV)) and the real value (actual value (AV)) of the same variable.
The stress response, therefore, is an essential and necessary physiological response.
The unpleasantness of the alarm is no health threat.
However, if sustained, the response may lead to illness and disease through established pathophysiological processes ("allostatic load").
The alarm elicits specific behaviors to cope with the situation.
The level of alarm depends on expectancy of the outcome of stimuli and the specific responses available for coping.
Psychological defense is defined as a distortion of stimulus expectancies.
Response outcome expectancies are defined as positive, negative or none, to the available responses.
This offers formal definitions of coping, hopelessness and helplessness that are easy to operationalize in man and in animals.
It is an essential element of CATS that only when coping is defined as positive outcome expectancy does the concept predict relations to health and disease.
Cfr. : http://www.ncbi.nlm.nih.gov/pubmed/15041082

The conundrum of medically unexplained symptoms - Questions to consider
McFarlane AC, Ellis N, Barton C, Browne D, Van Hooff M, Centre for Military and Veterans Health, University of Adelaide, South Australia - Psychosomatics. 2008 Sep-Oct;49(5):369-77 - PMID: 18794504
Background - The classification and etiology of medically unexplained symptoms remain a clinical challenge.
Recent proposals to improve systems of classification include ending the tradition of separating symptoms into medical or psychiatric groups.
Method - Several research questions are proposed to resolve some of the divergent opinions about the nature of these difficulties.
Confusion - Unitary models of somatic symptom causation should not be presumed.
Examination of the causes and nature of somatic distress in those with and without psychiatric disorders requires separate investigation for each and these should not be presumed to be similar.
Psychophysiological models of somatic symptoms are required that can be studied in research protocols.
Cfr. : http://www.ncbi.nlm.nih.gov/pubmed/18794504

The costs of treating depression
Santiago JM, College of Medicine, Department of Psychiatry, University of Arizona, Tucson - J Clin Psychiatry. 1993 Nov;54(11):425-6 - PMID: 8270585
Cfr. : http://www.ncbi.nlm.nih.gov/pubmed/8270585?dopt=Abstract
This article is a comment on :
- The economic burden of depression in 1990
Cfr. : http://www.ncbi.nlm.nih.gov/pubmed/8270583?ordinalpos=1&itool=EntrezSystem2.PEntrez.Pubmed.Pubmed_ResultsPanel.Pubmed_RV
Abstract
- Depression - A neglected major illness
Cfr. : http://www.ncbi.nlm.nih.gov/pubmed/8270584?ordinalpos=2&itool=EntrezSystem2.PEntrez.Pubmed.Pubmed_ResultsPanel.Pubmed_RV
Abstract

The diagnosis and management of depression and anxiety in primary care - The need for a different framework
K S Jacob - Postgrad. Med. J., December 1, 2006; 82(974): 836 – 839
There has been increased debate related to depression and common mental disorders over the past few decades.
The high prevalence of depression in primary care and the low recognition and treatment rates have inspired primary care psychiatry.
Educating general practitioners, preparing practice guidelines and conducting courses to improve their clinical skills have been attempted.
These efforts have resulted in the expectation that depression would be managed in primary care.
However, despite piloting, field studies and acceptance by academic general practitioners, the watered-down psychiatric approach, when used in primary care, has few takers in actual practice.
The culture of primary care psychiatry borrows heavily from academic psychiatry and attempts to adapt it to the reality of primary care.
The compromise is uneasy, unstable and difficult to apply in general practice.
Cfr. : http://pmj.bmj.com/cgi/content/extract/82/974/836

The distinction between mental and physical illness
Kendell RE - Br J Psychiatry 2001;178:490
Conditions that now would be regarded as 'mental illnesses', such as mania, melancholia and hysteria, have figured in classifications of disease since the time of Hippocrates and for over 2000 years were treated by physicians with much the same range of potions, medicaments and attempts to correct humoral imbalance as they employed for other more obviously medical disorders.
Although Plato attributed some forms of madness to the Gods and medieval theologians like Thomas Aquinas attributed hallucinations and insanity to demons and other supernatural influences, from the Renaissance to the second half of the 18th century melancholia and other forms of insanity were generally regarded as bodily illnesses, not differing in any fundamental way from other diseases.
When the mid-18th century belle lettriste Lady Mary Wortley Montagu commented that "madness is as much a corporeal distemper as the gout or asthma", she was simply expressing the "commonplace of high and low, lay and medical opinion alike" (Porter, 1987).
Cfr. : http://bjp.rcpsych.org/cgi/content/full/178/6/490

The doctor-patient relationship in chronic fatigue syndrome - Survey of patient perspectives
Van Hoof, Elke - Quality in Primary Care, Volume 17, Number 4, August 2009 , pp. 263-270(8) - Radcliffe Publishing Ltd.
Cfr. : http://www.ingentaconnect.com/content/rmp/qpc/2009/00000017/00000004/art00004

The economic burden of depression in 1990
Greenberg PE, Stiglin LE, Finkelstein SN, Berndt ER, Analysis Group, Inc., Cambridge, MA 02138 - J Clin Psychiatry. 1993 Nov;54(11):405-18 - PMID: 8270583
Background - We estimate in dollar terms the economic burden of depression in the United States on an annual basis.
Method - Using a human capital approach, we develop prevalence-based estimates of three major cost-of-illness categories : (1) direct costs of medical, psychiatric and pharmacologic care; (2) mortality costs arising from depression-related suicides; and (3) morbidity costs associated with depression in the workplace.
With respect to the latter category, we extend traditional cost-of-illness research to include not only the costs arising from excess absenteeism of depressed workers, but also the reductions in their productive capacity while at work during episodes of the illness.
Results - We estimate that the annual costs of depression in the United States total approximately $43.7 billion.
Of this total, $12.4 billion-28%-is attributable to direct costs, $7.5 billion-17%-comprises mortality costs and $23.8 billion-55%-is derived from the two morbidity cost categories.
Conclusion - Depression imposes significant annual costs on society.
Because there are many important categories of cost that have yet to be estimated, the true burden of this illness may be even greater than is implied by our estimate.
Future research on the total costs of depression may include attention to the comorbidity costs of this illness with a variety of other diseases, reductions in the quality of life experienced by sufferers and added out-of-pocket costs resulting from the effects of this illness, including those related to household services.
Finally, it may be useful to estimate the additional costs associated with expanding the definition of depression to include individuals who suffer from only some of the symptoms of this illness.
Cfr. : http://www.ncbi.nlm.nih.gov/pubmed/8270583?ordinalpos=1&itool=EntrezSystem2.PEntrez.Pubmed.Pubmed_ResultsPanel.Pubmed_RV
Abstract
Also read the comment on this article : 'The costs of treating depression' at : Cfr. : http://www.ncbi.nlm.nih.gov/pubmed/8270585?dopt=Abstract

The economic cost of chronic fatigue and chronic fatigue syndrome in UK primary care
McCrone P, Darbishire L, Ridsdale L, Seed P, Centre for the Economics of Mental Health, Health Services Research Department, Institute of Psychiatry, King's College, London - Psychol Med. 2003 Feb;33(2):253-61 - PMID: 12622304
Background - Chronic fatigue and chronic fatigue syndrome are most often encountered in primary care settings.
Given the disabling nature of chronic fatigue it may have a substantial impact on service use and costs as well as on employment.
This study estimates this impact.
Method - Patients presenting to general practitioners with unexplained chronic fatigue were recruited to the study.
Service use over a 3 month period was measured and lost employment recorded.
These data were used to estimate economic costs.
Patients with chronic fatigue syndrome were compared to patients with only chronic fatigue using a multiple regression model with sample differences controlled.
Results - The mean total cost of services and lost employment across the sample was Pound Sterling1906 for the 3-month period with formal services accounting for 9.3% of this figure.
Service use was higher for patients with chronic fatigue syndrome compared to those with chronic fatigue alone.
Total 3-month costs were on average higher for chronic fatigue syndrome (Pound Sterling3515 v. Pound Sterling1176) but when sample differences were taken account of the mean difference was reduced to Pound Sterling1406 (P = 0.086).
Over 90% of the cost was accounted for by care provided by friends and family members and by lost employment.
Patients with dependants had significantly higher costs than those with none and costs were also significantly higher for greater levels of functional impairment.
Conclusion - Chronic fatigue imposes substantial economic costs on society, mainly in the form of informal care and lost employment.
Treatments need to be developed which recognize these impacts.
Cfr. : http://www.ncbi.nlm.nih.gov/pubmed/12622304
Also read the comment on this article :
Costs, correlates and consequences of fatigue in children and adults
White PD - Psychol Med. 2003 Feb;33(2):197-201 - PMID: 12622299
Cfr. : http://www.ncbi.nlm.nih.gov/pubmed/12622299?itool=EntrezSystem2.PEntrez.Pubmed.Pubmed_ResultsPanel.Pubmed_RVAbstract

The Effect of Improving Primary Care Depression Management on Employee Absenteeism and Productivity - A Randomized Trial
Kathryn Rost, PhD,* Jeffrey L. Smith, BS,† and Miriam Dickinson, PhD* -- *From the Department of Family Medicine, University of Colorado Health Sciences Center, Aurora, Colorado -- †Mental Health QUERI, Central Arkansas Veterans Healthcare System, North Little Rock, Arkansas - Med Care. 2004 December; 42(12): 1202–1210
Objective - To test whether an intervention to improve primary care depression management significantly improves productivity at work and absenteeism over 2 years.
Setting and Subjects - Twelve community primary care practices recruiting depressed primary care patients identified in a previsit screening.
Research Design - Practices were stratified by depression treatment patterns before randomization to enhanced or usual care.
After delivering brief training, enhanced care clinicians provided improved depression management over 24 months.
The research team evaluated productivity and absenteeism at baseline, 6, 12, 18 and 24 months in 326 patients who reported full-or part-time work at one or more completed waves.
Results - Employed patients in the enhanced care condition reported 6.1% greater productivity and 22.8% less absenteeism over 2 years.
Consistent with its impact on depression severity and emotional role functioning, intervention effects were more observable in consistently employed subjects where the intervention improved productivity by 8.2% over 2 years at an estimated annual value of $1982 per depressed full-time equivalent and reduced absenteeism by 28.4% or 12.3 days over 2 years at an estimated annual value of $619 per depressed full-time equivalent.
Conclusions - This trial, which is the first to our knowledge to demonstrate that improving the quality of care for any chronic disease has positive consequences for productivity and absenteeism, encourages formal cost-benefit research to assess the potential return-on-investment employers of stable workforces can realize from using their purchasing power to encourage better depression treatment for their employees.
Cfr. : http://www.pubmedcentral.nih.gov/articlerender.fcgi?artid=1350979

The effect of screening, sensitization and feedback on notation of depression
Linn, LS; Yager, J - J Med Educ. 1980;55:942–949

The effects of child care costs on married women's labor force participation
Connelly, R - Rev Econ Stat. 1992;74:83–90

The effects of chronic medical conditions on work impairment
Kessler, RC; Mickelson, KD; Barber, C et al. - In : 'Caring and Doing for Others - Social Responsibility in the Domains of the Family, Work and Community' - Rossi AS. , editor - University of Chicago Press; Chicago : 1999

The effects of clonazepam on quality of life and work productivity in panic disorder
Jacobs, RJ; Davidson, JRT; Gupta, S et al. - Am J Manage Care. 1997;3:1187–1196

The epidemiology of chronic fatigue in San Francisco
Steele L, Dobbins JG, Fukuda K et al. - Am J Med 1998;105:83S-90S

The existence of a fatigue syndrome after glandular fever
White PD, Thomas J, Amess J. et al. - Psych Med 1995; 25: 907-16

The HPA axis and the genesis of chronic fatigue syndrome
Cleare AJ - Trends Endocrinol Metab 2004;15:55-9
Cfr. : http://www.kcl.ac.uk/content/1/c6/01/47/68/HPAgenesisCFSfinal.pdf

The ICD–10 Classification of Mental and Behavioural Disorders
World Health Organization (1992) - Geneva: WHO
Cfr. : http://www.who.int/classifications/icd/en/bluebook.pdf

The impact of a stress management programme on staff well-being and performance at work
John Rose, Centre for Training in Clinical Psychology, Whitchurch Hospital, Whitchurch and Gwent Community Health (NHS) Trust, Cardiff, Wales, UK - Fiona Jones, Psychology Department, University of Hertfordshire, UK - Ben C. Fletcher, Business School, University of Hertfordshire, UK
Stress management programmes were implemented for direct care staff in two group homes for people with learning disabilities.
Staff working in three similar homes were used as controls.
Assessments were made of anxiety and depression levels and demands, supports and constraints at work.
Staff in the intervention houses were also observed at work to determine who they were interacting with, the nature and type of the interaction and the amount of time spent on different aspects of the job.
This information was used to inform and develop an intervention aimed at the groups of staff involved.
Goals were set with the aim of reducing levels of anxiety and depression in staff and these were subject to review.
Reassessment in intervention houses showed reductions in anxiety and increased perceived support when compared to controls.
There were also changes in some observational measures, particularly increased positive interactions and assistance given to clients and formal education programmes.
These results suggest that intervening to reduce levels of anxiety and depression can have a positive impact on work performance in these settings.
Cfr. : http://www.informaworld.com/smpp/content~content=a782422116~db=all

The impact of psychiatric disorders on work loss days
Kessler, RC; Frank, RG - Psychol Med. 1997;27:861–873

The limits of medicine and the social consequences for sufferers of chronic fatigue syndrome
Pinikahana J, Holloway G, Millen N - Aust J Prim Health 2002;8:70-6
Chronic fatigue syndrome (CFS) appears to be made up of several clusters of illness categories acting alone or in tandem to cause the decline of health through; fatigue/exhaustion, sensitivity/allergies, pain, general muscle and joint pains, cognitive impairment and gastrointestinal problems.
This study investigated how patients interpret, evaluate and respond to the complex and varied symptoms of chronic fatigue syndrome.
Data were collected from persons with CFS using a survey (n=90) and an interview (n=45).
The researchers investigated how chronic fatigue syndrome is diagnosed by medical practitioners, how the label of CFS is determined and the social consequences for the patient.
The results confirm the limited ability of the biomedical paradigm to diagnose adequately and treat effectively 'socially constructed' and medically ambiguous illnesses like CFS.
In the absence of a legitimated regime of medical treatment for CFS, a range of often expensive treatments are employed by CFS sufferers, from formal use of pharmaceutical drugs through to 'alternative' therapies, including herbal, vitamin, homeopathic, esoteric meditative techniques, spiritual healing and general counselling are taken in no particular order.
Cfr. : http://www.deakin.edu.au/dro/view/DU:30006441

The management of somatoform disorder in childhood
Taylor S, Garralda E - Curr Opin Psychiatry 2003;16:227-31
Purpose of review - In this article we aim to review new research into functional somatic symptoms and somatoform disorders in children as it expands the knowledge base on epidemiology, associations and management.
Recent findings - Somatoform disorders have been found to be present in 12% (lifetime incidence) and 7% (12-month incidence) of adolescents in a German general population.
Comorbid psychopathology was common.
Follow-up work shows that most children with conversion disorder and chronic fatigue syndrome attending tertiary referral centres recover from the disorder, but chronic fatigue syndrome can be particularly impairing and outcome appears to be linked to child personality and parental illness beliefs.
Further support is given to the use of family based cognitive behavioural approaches.
Cfr. : http://journals.lww.com/co-psychiatry/Abstract/2003/03000/The_management_of_somatoform_disorder_in_childhood.
14.aspx

The measurement of fatigue - A new instrument
Schwartz JE, Jandorf L, Krupp LB, Department of Psychiatry and Behavioral Science, SUNY-Stony Brook 11794-8121 - J Psychosom Res. 1993 Oct;37(7):753-62 - PMID: 8229906
Fatigue is a frequent medical symptom which has not been routinely measured.
We present a 29-item fatigue assessment instrument, describe its psychometric properties and use it to differentiate normal fatigue from fatigue related medical disorders.
Differences in fatigue across a variety of medical disorders, the reproducibility of the fatigue instrument and its convergent validity with other fatigue measures are also described.
Cfr. : http://www.ncbi.nlm.nih.gov/pubmed/8229906

The measurement of fatigue in patientes with multiple sclerosis - A multidimensional comparison with patients with chronic fatigue syndroom and healthy subjects
Vercoulen JH, Hommes OR, Swanink CM et al. - Arch Neurol. 1996 Jul; 53 (7): 642-649

The neurobiological consequences of early stress and childhood maltreatment
Teicher MH, Andersen SL, Polcari A et al. - Neurosci Biobehav Rev 2003;27:33-44

The neurobiology and neuroendocrinology of stress - Implications for post-traumatic stress disorder from a basic science perspective
McEwen BS - Psychiatr Clin North Am 2002;25:469-94

The neurobiology of stress - From serendipity to clinical relevance
McEwen BS - Brain Res 2000;886(1-2):172-189
The hormones and other physiological agents that mediate the effects of stress on the body have protective and adaptive effects in the short run and yet can accelerate pathophysiology when they are over-produced or mismanaged.
Here we consider the protective and damaging effects of these mediators as they relate to the immune system and brain.
'Stress' is a principle focus, but this term is rather imprecise.
Therefore, the article begins by noting two new terms, allostasis and allostatic load that are intended to supplement and clarify the meanings of 'stress' and 'homeostasis'.
For the immune system, acute stress enhances immune function whereas chronic stress suppresses it.
These effects can be beneficial for some types of immune responses and deleterious for others.
A key mechanism involves the stress-hormone dependent translocation of immune cells in the blood to tissues and organs where an immune defense is needed.
For the brain, acute stress enhances the memory of events that are potentially threatening to the organism.
Chronic stress, on the other hand, causes adaptive plasticity in the brain, in which local neurotransmitters as well as systemic hormones interact to produce structural as well as functional changes, involving the suppression of ongoing neurogenesis in the dentate gyrus and remodelling of dendrites in the Ammon's horn.
Under extreme conditions only does permanent damage ensue.
Adrenal steroids tell only part of the story as far as how the brain adapts or shows damage and local tissue modulators - cytokines for the immune response and excitatory amino acid neurotransmitters for the hippocampus.
Moreover, comparison of the effects of experimenter-applied stressors and psychosocial stressors show that what animals do to each other is often more potent than what experimenters do to them.
And yet, even then, the brain is resilient and capable of adaptive plasticity.
Stress-induced structural changes in brain regions such as the hippocampus have clinical ramifications for disorders such as depression, post-traumatic stress disorder and individual differences in the aging process.
Cfr. : http://www.ncbi.nlm.nih.gov/pubmed/11119695

The neuroendocrinology of chronic fatigue syndrome
Cleare AJ - Endocr Rev 2003;24:236-52
Cfr. : http://edrv.endojournals.org/cgi/content/full/24/2/236

The neuroendocrinology of chronic fatigue syndrome and fibromyalgia
Parker A-JR, Wessely S, Cleare AJ - Psychol Med 2001;31:1331-45
Background - Disturbance of the HPA axis may be important in the pathophysiology of chronic fatigue syndrome (CFS) and fibromyalgia.
Symptoms may be due to :
(1) low circulating cortisol;
(2) disturbance of central neurotransmitters or
(3) disturbance of the relationship between cortisol and central neurotransmitter function.
Accumulating evidence of the complex relationship between cortisol and 5-HT function, make some form of hypothesis (3) most likely.
We review the methodology and results of studies of the HPA and other neuroendocrine axes in CFS.
Method - Medline, Embase and Psychlit were searched using the Cochrane Collaboration strategy.
A search was also performed on the King's College CFS database, which includes over 3000 relevant references and a citation analysis was run on the key paper (Demitrack et al. 1991).
Results - One-third of the studies reporting baseline cortisol found it to be significantly low, usually in one-third of patients.
Methodological differences may account for some of the varying results.
More consistent is the finding of reduced HPA function and enhanced 5-HT function on neuroendocrine challenge tests.
The opioid system and arginine vasopressin (AVP) may also be abnormal, though the growth hormone (GH) axis appears to be intact, in CFS.
Conclusions - The significance of these changes, remains unclear.
We have little understanding of how neuroendocrine changes relate to the experience of symptoms and it is unclear whether these changes are primary or secondary to behavioural changes in sleep or exercise.
Longitudinal studies of populations at risk for CFS will help to resolve these issues.
Cfr. : http://journals.cambridge.org/action/displayAbstract?fromPage=online&aid=91581

The persistence of fatigue in chronic fatigue syndrome and multiple sclerosis - Development of a model
Vercoulen JH, Swanink CM, Galama JM et al. - J Psychosom Res 1998;45:507-17

The potential role of hypocortisolism in the pathophysiology of stressrelated bodily disorders
Heim C, Ehlert U, Hellhammer DH - Psychoneuroendocrinology 2000;25:1-35
Representing a challenge for current concepts of stress research, a number of studies have now provided convincing evidence that the adrenal gland is hypoactive in some stress-related states.
The phenomenon of hypocortisolism has mainly been described for patients, who experienced a traumatic event and subsequently developed post-traumatic stress disorder (PTSD).
However, as presented in this review, hypocortisolism does not merely represent a specific correlate of PTSD, since similar findings have been reported for healthy individuals living under conditions of chronic stress as well as for patients with several bodily disorders.
These include chronic fatigue syndrome, fibromyalgia, other somatoform disorders, rheumatoid arthritis and asthma and many of these disorders have been related to stress.
Although hypocortisolism appears to be a frequent and widespread phenomenon, the nature of the underlying mechanisms and the homology of these mechanisms within and across clinical groups remain speculative.
Potential mechanisms include dysregulations on several levels of the hypothalamic-pituitary adrenal axis.
In addition, factors such as genetic vulnerability, previous stress experience, coping and personality styles may determine the manifestation of this neuroendocrine abnormality.
Several authors proposed theoretical concepts on the development or physiological meaning of hypocortisolism.
Based on the reviewed findings, we propose that a persistent lack of cortisol availability in traumatized or chronically stressed individuals may promote an increased vulnerability for the development of stress-related bodily disorders.
This pathophysiological model may have important implications for the prevention, diagnosis and treatment of the classical psychosomatic disorders.
Cfr. : http://www.ncbi.nlm.nih.gov/pubmed/10633533

The prevalence and morbidity of chronic fatigue and chronic fatigue syndrome - A prospective primary care study
Wessely S, Chalder T, Hirsch S et al. - Am J Public Health 1997;87:1449-55

The prevalence of chronic fatigue syndrome in Iceland - A national comparison by gender drawing on four different criteria
Lindal E, Stefansson JG, Bergmann S - Nord J Psychiatry 2002;56:273-7

The prognosis after multidisciplinary treatment for patients with postinfectious chronic fatigue syndrome and noninfectious chronic fatigue syndrome
Masuda A, Nakayama T, Yamanaka T et al. - J Behav Med 2002;25:487-97
The prognosis after multidisciplinary treatment for patients with postinfectious chronic fatigue syndrome (CFS, n = 9) and noninfectious CFS (n = 9) was clarified.
After treatment, natural killer (NK) cell activity increased in the postinfectious CFS group but did not recover to within normal range in the noninfectious CFS group.
In the postinfectious CFS group, physical and mental symptoms improved and 8 patients returned to work.
In the noninfectious CFS group, symptoms did not improve and only 3 patients returned to work.
The prognosis of postinfectious CFS group was better than that of noninfectious CFS group.
Classification of CFS patients into postinfectious and noninfectious groups is useful for choosing the appropriate treatment in order to obtain better prognosis.
Cfr. : http://www.springerlink.com/content/g5638880p01r4747/

The psychometric proporties of the SF-36-item Short Form Health Survey - A multidimensional measure of general health status
Zee K.I., van der, Sanderman R., Heyink J., Haes H., de, 1993

The real measure of productivity
Burton, WN; Conti, DJ - Business & Health. 1999;17:34–36

The relationship between diabetes and depression - Improving the effectiveness of case management interventions
Donie JF - Lippincotts Case Manag 2004;9:177-183

The relationship between illness attributions and attributional style in Chronic Fatigue Syndrome
Creswell C, Chalder T, Sub-Department of Clinical Health Psychology, University College London, UK : c.creswell@ucl.ac.uk - Br J Clin Psychol. 2003 Mar;42(Pt 1):101-4 - PMID: 12675983
Objective - To examine the relationship between illness attributions and general attributional style in Chronic Fatigue Syndrome (CFS).
Method - Participants with CFS answered questions on their explanation for their illness and completed the Attributional Style Questionnaire (parallel form).
Results - Of the participants, 58.3% attributed their illness to predominantly physical factors.
A significant relationship was found between the presence of a self-serving attributional style and illness attributions.
Conclusion - Illness attributions were associated with an individual's general attributional style.
It is suggested that illness attributions may be less important with regards prognosis than, for example, other variables which influence a person's general view of the world.
Cfr. : http://www.ncbi.nlm.nih.gov/pubmed/12675983

Lees verder : Deel XXIX



25-11-2009 om 19:36 geschreven door Jules
0 1 2 3 4 5 - Gemiddelde waardering: 0/5 - (0 Stemmen)
Tags:arbeidsongeschiktbeidsbeoordeling, arbeidsongeschiktheid, bedrijfsarts, begeleiden, behandelen, beoordelen, chronische vermoeidheidssyndroom, fibromyalgie, ME/CVS, psychosomatisch, reïntegratie, verzekeringsarts, werk, werkhervatting, ziekteverzuim



Snel weer aan het werk - Bedrijfsartsen op bres voor arbeidsongeschikten - Deel XXIX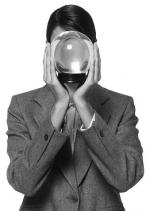 Snel weer aan het werk

Bedrijfsartsen op bres voor arbeidsongeschikten

Deel XXIX


The relationship between infection and fatigue
White PD - J Psychosom Res 1997;43:345-50
Cfr. : http://www.sciencedirect.com/science?_ob=ArticleURL&_udi=B6T8V-3RJX010-3&_user=10&_rdoc=1&_fmt=&_orig=search&_sort=d&_docanchor=&view=c&_search
StrId=1099461771&_rerunOrigin=google&_acct=C000050221&_version=1&_urlVersion
=0&_userid=10&md5=a0fc036bd6d283dd05e200b5a838e9e4

The relevance of psychiatric research on somatization to the concept of chronic fatigue syndrome
Clark M, Katon W – In : S. Straus (Ed) 'Chronic fatigue syndrome' (pp. 329-49) - New York: Marcel Dekker; 1994

The rise and fall of the chronic fatigue syndroom as definde by Holmes et al.
Waveren ER van – Ned Hypotheses. 1996 Feb; 46(2): 63-66

The role of fear of physical movement and activity in chronic fatigue syndrome
Silver A, Haeney M, Vijayadurai P et al. - J Psychosom Res 2002;52(6):485-493
Objective - To examine beliefs in relation to avoidance of activity in chronic fatigue syndrome (CFS) patients.
Methods - The first phase consisted of modifying an existing chronic pain measure of kinesiophobia—fear of physical movement and activity—and validating it on the CFS population [Tampa Scale of Kinesiophobia-Fatigue (TSK-F); n=129; test–retest: r=.89, P<.001; α=.68]. Subscales of Illness Beliefs (α=.78) and Beliefs about Activity (α=.70) were identified. The second phase consisted of evaluating whether behavioural persistence was predicted by the TSK-F (n=33). Participants were asked to ride an exercise bike for as long as they felt able.
Results - Analyses indicated that behavioural persistence did not correlate with maximal heart rate or resting heart rate, level of tiredness, symptom severity, illness identity or emotional distress. However, the TSK-F did correlate highly with distance travelled and added a significant 15% of the variance in distance after adjustments for gender and physical functioning (PF). The TSK-F Beliefs about Activity subscale appears to be the predictive factor, explaining 12% of the variance in excise performance or rather 12% of the avoidance of exercise.
Conclusion - Beliefs about Activity appear to be an important variable in predicting behaviour and avoidance of exercise.
As avoidance has been suggested as a key to the maintenance of symptoms, disability and distress in CFS patients, this research has important theoretical, clinical and research implications.
Cfr. : http://linkinghub.elsevier.com/retrieve/pii/S0022399901002987

The role of health risk factors and disease on worker productivity
Burton, WN; Conti, DJ; Chen, C et al. - J Occup Environ Med. 1999;41:863–877

The role of physical inactivity in the chronic fatigue syndrome
White PD - J Psychosom Res 2000;49:283-4
Cfr. : http://linkinghub.elsevier.com/retrieve/pii/S0022399900001951

The search for legitimacy and the "expertization" of the lay person - The case of chronic fatigue syndrome
Clarke JN - Soc Work Health Care 2000;30:73-93
Some "diseases" appear to be recognized first by sufferers.
At times these diseases may be disclaimed by medical doctors and elusive to scientific categorization and description.
In these cases sufferers may organize themselves together in support groups and lobby for money to finance the discovery of diagnostic markers that would legitimate and medicalize the constellation of symptoms that they experience.
Chronic fatigue syndrome is such a disease; and it is characterized by varied and changing symptomatology.
Its diagnostic markers are in the process of being refined.
Presently, its diagnosis primarily originates in reports of subjective experience of extreme fatigue.
Often-times people diagnose themselves after attending a support group and find a doctor through a support group network who believes in the disease.
Sometimes, people then return to their own family doctors with information and try to teach their doctors about what they believe to be the nature of their disease, its prognosis and treatment.
Through such paths as described in the paper, patients become "experts" : they may often know more about the illness than doctors and non-suffering others.
This paper moves beyond the experience of chronic illness to describe the processes through which people seek confirmation and legitimation for the way that they feel and in a sense become the "experts."
Cfr. : http://www.ncbi.nlm.nih.gov/pubmed/10880009

The self-clues from the brain
LeDoux J - Ann N Y Acad Sci 2003;1001:295-304
Can we find a way of thinking about the self that is compatible with modern neuroscience ?
I think we can.
First of all, we have to recognize that "the self" is not the same as "the conscious self" since much of who we are as individuals takes place out of conscious awareness.
Second, we have to accept that some aspects of the self, especially the unconscious aspects, occur in and can be studied in other species, allowing us to relate these aspects of the self to detailed brain mechanisms.
Finally, it also helps to think of the self in terms of memory.
Obviously, much of who we are is based on memories learned through personal experience, including both conscious or explicit memories and unconscious or implicit memories.
This is particularly important since much progress has been made in relating memory to the cells and synapses of the brain.
By viewing the self as a network of memories the effort to relate the self to the brain can build on this progress.
Emphasizing memory and experience does not take away from the fact that our genetic history also contributes to who we are.
In fact, genes and experience or nature and nurture, are, in the end, not different things, but different ways of doing the same thing-wiring the synapses of our brain.
In many ways, the self is synaptic.
This synaptic view of the self is not meant as a challenge to other views, such as spiritual, cultural or psychological views.
It is instead, just a way of understanding how these other aspects of who we are relate, deep down, to the brain.
Cfr. : http://www.ncbi.nlm.nih.gov/pubmed/14625368

The somatoform conundrum - A question of nosological values
Martin, R. D. (1999) - General Hospital Psychiatry, 21, 177 -186
This paper critically reviews the values and perspectives evident in the formulation of the category of Somatoform Disorders in the widely used Diagnostic and Statistical Manual-IV (DSM-IV) [1] of the American Psychiatric Association.
The conflict of values evident in the DSM Committee's elimination of causal issues and including only descriptive criteria in the final classification is emphasized.
In this approach, causation was dismissed and only a description of popular clinical entities was allowed.
It becomes clear that there was a conflict between causal and descriptive factors in the formation of the current classifications.
The dubious logic and the inconsistencies that underlie the linking of the various diagnoses under the Somatoform Disorder (SD) rubric is presented.
A heuristic model of the interaction of psychological and somatic variables is described.
These variables act in a causal fashion and should be the basis for any nosological system of the SDs.
There is ample evidence to support the importance of causal factors in the development of SDs and the current descriptive nomenclature does not do justice to the rapidly growing field of Psychosomatic Medicine.
A new scheme is proposed, using the presence or absence of stress as the connecting link for the diagnoses offered.
The old nosology enhances the perpetuation of the mind-body dichotomy.
Stress, representing the way in which the environment impinges on the human being, allows the mind-body dichotomy to be eliminated.
The preferred synthesis of mind-body interaction as partly the result of experience in the environment becomes the basis for the new nosology.
Cfr. : http://linkinghub.elsevier.com/retrieve/pii/S0163834398000814

The tenth revision of the international classification of diseases and related health problems (ICD-10)
World Health Organization - Geneva: WHO;1992
Cfr. : http://www.who.int/classifications/icd/en/

The utilisation of health research in policy-making - Concepts, examples and methods of assessment
Hanney SR, Gonzalez-Block MA, Buxton MJ, Kogan M, Health Economics Research Group, Brunel University, Uxbridge, Middlesex UB8 3PH, UK : stephen.hanney@brunel.ac.uk - Health Res Policy Syst. 2003 Jan 13;1(1):2 - PMID: 12646071
The importance of health research utilisation in policy-making, and of understanding the mechanisms involved, is increasingly recognised.
Recent reports calling for more resources to improve health in developing countries and global pressures for accountability, draw greater attention to research-informed policy-making.
Key utilisation issues have been described for at least twenty years, but the growing focus on health research systems creates additional dimensions.
The utilisation of health research in policy-making should contribute to policies that may eventually lead to desired outcomes, including health gains.
In this article, exploration of these issues is combined with a review of various forms of policy-making.
When this is linked to analysis of different types of health research, it assists in building a comprehensive account of the diverse meanings of research utilisation.
Previous studies report methods and conceptual frameworks that have been applied, if with varying degrees of success, to record utilisation in policy-making.
These studies reveal various examples of research impact within a general picture of underutilisation.
Factors potentially enhancing utilisation can be identified by exploration of : priority setting; activities of the health research system at the interface between research and policy-making; and the role of the recipients or 'receptors' of health research.
An interfaces and receptors model provides a framework for analysis.
Recommendations about possible methods for assessing health research utilisation follow identification of the purposes of such assessments.
Our conclusion is that research utilisation can be better understood and enhanced, by developing assessment methods informed by conceptual analysis and review of previous studies.
Cfr. : http://www.ncbi.nlm.nih.gov/pubmed/12646071

The wall between neurology and psychiatry
Baker MG, Kale R, Menken M - BMJ 2002; 324:1468-9
For more than 2000 years in the West, neurology and psychiatry were thought to be part of a single, unified branch of medicine, which was often designated neuropsychiatry.
Charcot, Freud, Jackson, Bleuler, among many others, thought in terms of a unified study of the brain and the mind, irrespective of special clinical and research interests.
During the 20th century, however, a schism emerged as each of these fields went its separate way.
Neurologists focused on those brain disorders with cognitive and behavioural abnormalities that also presented with somatic signsstroke, multiple sclerosis, Parkinson's and so forthwhile psychiatrists focused on those disorders of mood and thought associated with no or minor, physical signs found in the neurological examination of the motor and sensory systemsschizophrenia, depression, anxiety disorders, and so on.
Cfr. :
- http://www.bmj.com/cgi/content/extract/324/7352/1468
- http://www.ncbi.nlm.nih.gov/pmc/articles/PMC1124289/

The Work Limitations Questionnaire
Lerner, D; Amick, BC, III; Rogers, WH et al. - Med Care. 2000;39:72–85
Cfr. : http://www.sph.uth.tmc.edu/course/occupational_envHealth/bamick/home/The%20Work%20Limitations%20Questionnaire.pdf

Theories, concepts and terminology
Sharpe, M., Mayou, R. & Bass, C. (1995) - In 'Treatment of Functional Somatic Symptoms' (eds R. Mayou, C. Bass & M. Sharpe), pp. 3 -16. Oxford: Oxford University Press

There is only one functional somatic syndrome
Wessely S, White PD - Br J Psychiatry 2004;185:95-6
Functional somatic symptoms and syndromes are a major health issue.
They are common, costly, persistent and may be disabling.
Most of the current literature pertains to specific syndromes defined by medical subspecialties.
Indeed, each medical subspecialty seems to have at least one somatic syndrome.
These include : irritable bowel syndrome (gastroenterology); chronic pelvic pain (gynaecology); fibromyalgia (rheumatology); non-cardiac chest pain (cardiology); tension headache (neurology); hyperventilation syndrome (respiratory medicine) and chronic fatigue syndrome (infectious disease).
In 1999, Wessely and colleagues concluded on the basis of a literature review that there was substantial overlap between these conditions and challenged the acceptance of distinct syndromes as defined in the medical literature (cfr. 'Functional somatic syndromes - One or many?' - Wessely et al, 1999 at : http://www.ncbi.nlm.nih.gov/pubmed/10489969?dopt=Abstract -).
They proposed the concept of a general functional somatic syndrome.
But is there any empirical evidence for such a general syndrome ?
Is it even a useful concept ?
Five years on, Professor Simon Wessely, King's College London, revisits this debate.
He is opposed by Dr Peter White from St Bartholomew's Hospital and Queen Mary School of Medicine and Dentistry, London.
Cfr. : http://bjp.rcpsych.org/cgi/content/full/185/2/95

Thirteen-year follow-up of children and adolescents with chronic fatigue syndrome
Bell DS, Jordan K, Robinson M - Pediatrics 2001;107: 994-8
Cfr. : http://www.ncbi.nlm.nih.gov/pubmed/11331676

Time to move beyond the mind-body split
Bracken P, Thomas P - BMJ 2002;325:1433-34
Descartes distinguished between the res cogitans and the res extensa.
The former referred to the soul or mind and was said to be essentially "a thing which thinks".
The latter was the material stuff of the body.
It was characterised primarily by the fact of extension : it occupied space and was therefore amenable to measurement.
In recent years neuroscientists and cognitive psychologists have argued that this ontological separation of mind and body is no longer tenable.
The former maintain that mental functions can be fully explained by brain science.
The latter make the case for a distinct psychological realm but one whose operations, like those of computer software, are measurable and open to scientific investigation.
The res cogitans is illusive no longer.
We can map it, scan it and explain its functions in biological or computational terms.
Cfr. : http://www.bmj.com/cgi/content/extract/325/7378/1433

TNF-alpha and chronic fatigue syndrome
Moss RB, Mercandetti A, Vojdani A - J Clin Immunol 1999, 19(5):314-316

Toward a model of social course in chronic illness - The example of chronic fatigue syndrome
Ware NC - Culture 1999;23:303-31
Retrospective, narrative accounts of illness experience in chronic fatigue syndrome provide the empirical basis for a preliminary conceptual model of social course in chronic illness.
Qualities of distress interact with culturally specific expectations for social life and personal conduct to trigger microsocial processes of marginalization : role constriction, delegitimation, impoverishment and social isolation.
Marginalizing processes are opposed by acts of resistance initiated by ill individuals and directed toward integration in social worlds.
Social distance from the perceived centers of CFS sufferers' interpersonal worlds expands and contracts with the changing predominance of marginalizing and resisting influences over time.
Social course thus consists of successive, bi-directional movements along a 'continuum of marginality' by persons living lives with chronic illness.
Cfr. : http://www.ncbi.nlm.nih.gov/pubmed/10572737

Towards evidence-based clinical practice - An international survey of 18 clinical guideline programs
Burgers JS, Grol R, Klazinga NS, Mäkelä M, Zaat J; AGREE Collaboration, Centre for Quality of Care Research (WOK), University Medical Centre Nijmegen, The Netherlands : j.burgers@hsv.kun.nl - Int J Qual Health Care. 2003 Feb;15(1):31-45 - PMID: 12630799
Objective - To describe systematically the structures and working methods of guideline programs.
Design - Descriptive survey using a questionnaire with 32 items based on a framework derived from the literature.
Answers were tabulated and checked by participants.
Study participants - Key informants of 18 prominent guideline organizations in the United States, Canada, Australia, New Zealand and nine European countries.
Main outcome measures - History, aims, methodology, products and deliveries, implementation, evaluation, procedure for updating guidelines and future plans.
Results - Most guideline programs were established to improve the quality and effectiveness of health care.
Most use electronic databases to collect evidence and systematic reviews to analyze the evidence.
Consensus procedures are used when evidence is lacking.
All guidelines are reviewed before publication.
Authorization is commonly used to endorse guidelines.
All guidelines are furnished with tools for application and the Internet is widely used for dissemination.
Implementation strategies vary among different organizations, with larger organizations leaving this to local organizations.
Almost all have a quality assurance system for their programs.
Half of the programs do not have formal update procedures.
Conclusions - Principles of evidence-based medicine dominate current guideline programs.
Recent programs are benefiting from the methodology created by long-standing programs.
Differences are found in the emphasis on dissemination and implementation, probably due to differences in health care systems and political and cultural factors.
International collaboration should be encouraged to improve guideline methodology and to globalize the collection and analysis of evidence needed for guideline development.
Cfr. : http://www.ncbi.nlm.nih.gov/pubmed/12630799

Treating depressed primary care patients improves their physical, mental and social functioning
Coulehan, JL; Schulberg, HC; Block, MR et al. - Arch Intern Med. 1997;157:1113–1120

Treatments for chronic fatigue syndrome and the Internet - A systematic survey of what your patients are reading
Kisely SR - Aust New Zealand J Psychiatry 2002;36:240-5
Objective - To evaluate the type, quality and focus of patient information on the treatment of chronic fatigue syndrome on the Internet using simple search techniques.
Design - The search phrase 'chronic fatigue syndrome' was entered into nine common Internet search engines.
The 25 most highly ranked pages identified by each of the nine search engines were analysed using a standardized pro forma.
The following outcome measures were used : balance of content, consistency of content with evidence-based practice, declared authorship with credentials, information sources including the presence of references, the declaration of any potential conflict of interest and the need to clarify information with an appropriate health professional.
Results - Two hundred and twenty-five websites were reviewed during a 2-week period in September 2000.
A further 15 sites (6.3%) were inaccessible.
Agreement between websites and systematic reviews of treatment for chronic fatigue syndrome ranged from 4 to 68%, the greatest agreement being for recommendations for graded exercise and the avoidance of prolonged rest.
Most sites (64%) had a named author.
Only a quarter to a third contained a declaration of interest, advised readers to clarify information with an appropriate health professional or avoided inaccurate statements.
Conclusion - The Internet contains a great deal of information on chronic fatigue syndrome that is neither balanced nor consistent with evidence-based practice.
Doctors individually and as a profession, should provide guidance on which Internet sites to trust.
Cfr. : http://www.ncbi.nlm.nih.gov/pubmed/11982547

Treatments of depression and the functional capacity to work
Mintz J, Mintz LI, Arruda MJ, Hwang SS - Arch Gen Psychiatr 1992;49:761-8
Treatments of depression and the functional capacity to work
Mintz J, Mintz LI, Arruda MJ, Hwang SS, Department of Psychiatry and Biobehavioral Sciences, School of Medicine, UCLA - Arch Gen Psychiatry. 1992 Oct;49(10):761-8 - PMID: 1417427
This study evaluated the effects of antidepressants and psychotherapy on work impairment in depressed patients.
Original databases from 10 published treatment studies were compiled and analyzed (N = 827).
Functional work impairment was common at baseline, manifested by unemployment (11%) or on-the-job performance problems (absenteeism, decreased productivity, interpersonal problems, 44%).
Generally, work outcomes were good when treatment was symptomatically effective, but the trajectories of work restoration and symptom remission were different, with work recovery appearing to take considerably longer.
Relapse was an important determinant of long-term occupational outcome, particularly for seriously ill patients for whom relapse meant rehospitalization or other profound social disruption.
Affective impairment was distinguished from functional impairment, with the former characterizing milder depression and the latter characterizing moderate to severe depression.
Some methodological recommendations are discussed.
Cfr. : http://www.ncbi.nlm.nih.gov/pubmed/1417427

Twelve month outcome of depression in general practice - Does detection or disclosure make a difference ?
Dowrick, C; Buchan, I - Br Med J. 1995;311:1274–1276

Unconscious amygdalar fear conditioning in a subset of chronic fatigue syndrome patients
Gupta A – Med Hypotheses 2002;59:727-5
Here, a novel hypothesis for chronic fatigue syndrome (CFS) is proposed.
CFS may be a neurophysiological disorder focussing on the amygdala.
During a 'traumatic' neurological event often involving acute psychological stress combined with a viral infection or other chemical or physiological stressor, a conditioned network or 'cell assembly' may be created in the amygdala.
The unconscious amygdala may become conditioned to be chronically sensitised to negative symptoms arising from the body.
Negative signals from the viscera or physiological, chemical and dietary stressors, become conditioned stimuli and the conditioned response is a chronic sympathetic outpouring from the amygdala via various brain pathways including the hypothalamus.
This cell assembly then produces the CFS vicious circle, where an unconscious negative reaction to symptoms causes immune reactivation/dysfunction, chronic sympathetic stimulation, leading to sympathetic dysfunction, mental and physical exhaustion and a host of other distressing symptoms and secondary complications.
And these are exactly the symptoms that the amygdala and associated limbic structures are trained to monitor and respond to, perpetuating a vicious circle.
Recovery from CFS may involve projections from the medial prefrontal cortex to the amygdala, to control the amygdala's expressions.
I shall firstly discuss predisposing, precipitating and perpetuating factors involved in the possible etiology of chronic fatigue syndrome (CFS), followed by the patient's experience of the illness.
Finally, I shall look at a suggested explanation for the symptoms of CFS.
Cfr. : http://www.journals.elsevierhealth.com/periodicals/ymehy/article/PIIS0306987702003213/
abstract

Unemployment and health in a community sample
Kessler, RC; House, JS; Turner, JB - J Health Soc Behav. 1987;28:51–59

Unexplained fatigue syndromes in a multinational primary care sample - Specificity of definition and prevalence and distinctiveness from depression and generalized anxiety
Skapinakis P, Lewis G, Mavreas V - Am J Psychiatry 2003;160:785-7
Objective - The authors investigated whether narrow definitions of unexplained fatigue syndromes that require additional minor somatic symptoms are more strongly associated with psychiatric morbidity than wider ones.
Method - This was a secondary analysis of the World Health Organization Collaborative Project on Psychological Problems in General Health Care.
A total of 5,438 primary care patients from 14 countries were assessed with the Composite International Diagnostic Interview.
Results - The prevalence of fatigue syndromes fell from 7.99 to 1.69 as somatic criteria were added.
Patients with depression or anxiety were more likely to report unexplained fatigue, but this association was stronger for definitions of unexplained fatigue with more somatic criteria.
Conclusions - Definitions of unexplained fatigue syndromes that require more somatic criteria selected more patients with psychiatric disorders in this culturally diverse sample.
These findings might have implications for the revision of existing international diagnostic criteria for neurasthenia or chronic fatigue syndrome.
Cfr. : http://ajp.psychiatryonline.org/cgi/content/abstract/160/4/785

Unexplained' somatic symptoms, functional syndromes and somatization - Do we need a paradigm shift ?
Sharpe, M. & Carson, A. J. (2001) - Annals of Internal Medicine, 134, 926 -930
Medically unexplained functional or somatization symptoms are somatic disorders that are not adequately explained by physical disease processes.
The way in which these disorders have been understood and managed has varied over the history of medicine.
However, only in the past 100 years has the "mental" explanation predominated.
A benefit of this trend has been the development of effective treatments in the form of "antidepressant" drugs and cognitive–behavioral therapies; a cost has been limited integration of these treatments into medical practice and lack of acceptability to patients.
We suggest that there is much to learn from physicians of the pre-Freudian era.
Their etiologic theories are now supported by new scientific evidence and their clinical practice provided ways of making psychological treatment acceptable to patients.
We propose a paradigm shift in which unexplained symptoms are remedicalized around the notion of a functional disturbance of the nervous system and treatments currently considered "psychiatric" are integrated into general medical care.
Cfr. : http://www.annals.org/content/134/9_Part_2/926.abstract

Unique genetic and environmental determinants of prolonged fatigue - A twin study
Hickie I, Kirk K, Martin N - Psychol Med 1999;29:259-68

Update on chronic fatigue syndrome and Epstein-Barr virus
Katz BZ - Pediatr Ann 2002;31:741-4
Cfr. : http://www.ncbi.nlm.nih.gov/pubmed/12455482

Use of formal and informal care among people with prolonged fatigue - A review of the literature
Elliott H - Br J Gen Pract 1999;49:131-4
Prolonged fatigue is a common symptom in the community and a common complaint in GPs' surgeries.
The current consensus is that prolonged fatigue is most appropriately managed within primary care but that quality of care is patchy.
Diagnosis is difficult and there is no conclusive evidence about effective treatment.
This can lead to confusion and controversy among lay people and health professionals alike.
Although the value of a positive doctor-patient relationship is emphasized, general practice consultations are frequently experienced as difficult by both parties.
Moreover, little is known about how people access other sources of care and information about prolonged fatigue, such as alternative medicine, self-help groups, lay others and self care, in conjunction with or as an alternative to care from health professionals.
This paper reviews the literature on the nature and extent of the problem prolonged fatigue represents for primary care and on the use of formal and informal care for prolonged fatigue.
Cfr. : http://www.ncbi.nlm.nih.gov/pmc/articles/PMC1313351/pdf/10326269.pdf

Vagal attenuation in panic disorder - An assessment of parasympathetic nervous system function and subjective reactivity to respiratory manipulations
Asmundson GJ, Stein MB, Department of Psychiatry, University of Manitoba, Winnipeg, Canada - Psychosom Med. 1994 May-Jun;56(3):187-93 - PMID: 8084962
We examined the effects of hyperventilation and other manipulations of respiratory pace on parasympathetic nervous system function and subjective reactivity in 15 patients with panic disorder, 15 patients with social phobia and 15 healthy control subjects.
After a 30-minute rest period subjects completed a 2.5-minute trial of each of hypoventilation, normoventilation and hyperventilation.
Trials were separated by a 3 minute inter-trial interval. Incidence of panic attacks, symptom severity, vagal tone, heart rate, end-tidal carbon dioxide level and respiratory frequency were measured throughout.
Resting physiological measures did not differ between groups.
Each respiratory manipulation resulted in the expected physiological changes (e.g., hyperventilation attenuated vagal tone), however, groups did not exhibit differential physiological reactivity to the manipulations.
There were no panic attacks reported during either the hypoventilation or normoventilation phases; however, two social phobic subjects (13.3%) and two panic disorder patients (13.3%) reported panic attacks during hyperventilation.
Although both groups of anxiety patients reported greater severity of hyperventilation-induced symptoms than did control subjects, symptom severity did not correlate significantly with vagal tone or heart rate.
These results suggest that parasympathetic function is unlikely to be aberrant in PD patients and that diminished parasympathetic activity is not sufficient for the experience of panic attacks.
Cfr. : http://www.ncbi.nlm.nih.gov/pubmed/8084962 -&- http://www.psychosomaticmedicine.org/cgi/content/abstract/56/3/187
Also read the comment on this article :
Inferring vagal tone from heart rate variability
Jennings JR, McKnight JD - Psychosom Med. 1994 May-Jun;56(3):194-6 - PMID: 8084963
Cfr. : http://www.ncbi.nlm.nih.gov/pubmed/8084963?itool=EntrezSystem2.PEntrez.Pubmed.Pubmed_ResultsPanel.Pubmed_RVAbstract

Variability in diagnostic criteria for chronic fatigue syndrome may result in substantial differences in patterns of symptoms and disability
Jason LA, Helgerson J, Torres-Harding SR et al. - Eval Health Prof 2003;26:3-22
Chronic fatigue syndrome (CFS) is an illness that involves severe, prolonged exhaustion as well as neurologic, immunologic and endocrine system pathology.
Because the pathogenesis of CFS has yet to be determined, case definitions have relied on clinical observation in classifying signs and symptoms for diagnosis.
The current investigation examined differences between CFS as defined by Fukuda and colleagues and a set of criteria that has been stipulated for myalgic encephalomyelitis (ME).
Dependent measures included psychiatric comorbidity, symptom frequency, symptom severity and functional impairment.
The ME and Fukuda et al. (1994) CFS criteria were compared with a group having chronic fatigue due to psychiatric reasons.
Significant differences occurred primarily with neurologic, neuropsychiatric, fatigue/weakness and rheumatological symptoms.
These findings suggest that it might be inappropriate to synthesize results from studies of this illness that use different definitions to select study populations.
Cfr. : http://ehp.sagepub.com/cgi/content/abstract/26/1/3

Victimization in chronic fatigue syndrome and fibromyalgia in tertiary care - A controlled study on prevalence and characteristics
Van Houdenhove B, Neerinckx E, Lysens R et al. - Psychosomatics 2001;42:21-8
The authors studied the prevalence and characteristics of different forms of victimization in 95 patients suffering from chronic fatigue syndrome (CFS) or fibromyalgia (FM) compared with a chronic disease group, including rheumatoid arthritis (RA) and multiple sclerosis (MS) patients and a matched healthy control group.
The authors assessed prevalence rates, nature of victimization (emotional, physical, sexual), life period of occurrence, emotional impact and relationship with the perpetrator by a self-report questionnaire on burdening experiences.
CFS and FM patients showed significantly higher prevalences of emotional neglect and abuse and of physical abuse, with a considerable subgroup experiencing lifelong victimization.
The family of origin and the partner were the most frequent perpetrators.
With the exception of sexual abuse, victimization was more severely experienced by the CFS/FM group.
No differences were found between healthy control subjects or RA/MS patients and between CFS and FM patients.
These findings support etiological hypotheses suggesting a pivotal role for chronic stress in CFS and FM and may have important therapeutic implications.
Cfr. : http://psy.psychiatryonline.org/cgi/content/abstract/42/1/21

Viral antibodies in chronic fatigue syndrome
Swanink CM, Vercoulen JH, Bazelmans E et al. - Clin Infect Dis 1995;21:708-9
Cfr. : http://repository.ubn.ru.nl/handle/2066/21485

Website of the week - Searching for the good doctor
Ashcroft RE - BMJ 2002;325:719
Cfr. :
- http://www.bmj.com/cgi/content/citation/325/7366/719
- http://www.ncbi.nlm.nih.gov/pmc/articles/PMC1124241/

What causes chronic fatigue syndrome ?
White PD - BMJ 2004;329:928-9
Cfr. :
- http://www.bmj.com/cgi/content/extract/329/7472/928
- http://www.ncbi.nlm.nih.gov/pmc/articles/PMC524091/

What do you think is a non-disease ? - Pros and cons of medicalisation
Wessely S - BMJ 2002;324:912
Cfr. : http://www.ncbi.nlm.nih.gov/pmc/articles/PMC1122847/

What should we say to patients with symptoms unexplained by disease ? - The 'number needed to offend'
Stone, J., Wojcik, W., Durrance, D. et al (2002) - BMJ, 325, 1449 -1450
Most doctors make a diagnosis and offer treatment to patients whose symptoms turn out to be unexplained by disease.
In such cases a diagnostic label is important in signifying to the patient and family that the doctor is taking the problem seriously and accepts the complaints as real.
Some diagnostic labels, particularly those that sound "psychological" can be perceived by patients as offensive by implying that the patients are "putting on" or "imagining" their symptoms or that they are "mad".
Various potentially suitable diagnoses are available to doctors.
"Hysteria" was the traditional term and is still sometimes used.
"Functional nervous disorder" was used in the late 19th century to denote symptoms arising from disordered nervous functioning, but in the 20th century this was superseded by terms that implied psychogenesis, such as psychosomatic.
In the past 20 years more neutral descriptive terms such as "medically unexplained symptoms" have gained in popularity.
Despite their importance in the doctor-patient relationship, the implications to patients of these labels have received remarkably little attention.
We explored the differing connotations and potential offensiveness of 10 different medical labels for the symptom of weakness.
Cfr. : http://www.ncbi.nlm.nih.gov/pmc/articles/PMC139034/

When do symptoms become a disease ?
Aronowitz RA - Ann Intern Med 2001;134:803-8
When do symptoms become a disease ?
Are there rules or norms, currently or in the past, that tell us when a particular collection of largely symptom-based criteria has enough specificity, utility or plausibility to justify the appellation disease ?
The history of numerous symptom-based diagnoses in use today suggests partial answers to these questions.
The 19th-century shift to understanding ill health as a result of specific diseases, increasingly defined more by signs than symptoms, led to a loss of status for illnesses that possessed little clinical or laboratory specificity.
Nevertheless, clinicians then and now have used symptom-based diagnoses.
Some of these diagnoses owe their existence as specific diseases to the norms and practices of an older era much different from our own.
Others have not only thrived but have resisted plausible redefinition done by using more "objective" criteria.
Many strategies, such as response-to-treatment arguments, quantitative methods (for example, factor analysis) and consensus conferences, have been used to find or confer specificity in symptom-based diagnoses.
These strategies are problematic and have generally been used after symptom-based diagnoses have been recognized and defined.
These historical observations emphasize that although biological and clinical factors have set boundaries for which symptoms might plausibly be linked in a disease concept, social influences have largely determined which symptom clusters have become diseases.
Cfr. : http://www.annals.org/content/134/9_Part_2/803.abstract

Lees verder : Deel XXX



25-11-2009 om 19:32 geschreven door Jules
0 1 2 3 4 5 - Gemiddelde waardering: 0/5 - (0 Stemmen)
Tags:arbeidsongeschiktbeidsbeoordeling, arbeidsongeschiktheid, bedrijfsarts, begeleiden, behandelen, beoordelen, chronische vermoeidheidssyndroom, fibromyalgie, ME/CVS, psychosomatisch, reïntegratie, verzekeringsarts, werk, werkhervatting, ziekteverzuim



Doe een wens... - Make a wish...


Doe een wens...
Een gehuwd paar vierde zijn 40e huwelijksverjaardag in een rustig, romantisch restaurantje.
Opeens verscheen er een lieve fee aan hun tafel.
Ze zei : 'Omdat jullie zo'n voorbeeldig gehuwd koppel zijn en omdat jullie liefde al die jaren stand hield mogen jullie élk een wens doen."

De vrouw antwoordde : "Oh, ik zou toch zo graag met mijn liefdevolle echtgenoot eens een reis om de wereld maken !"
De fee zwaaide met haar toverstokje en – poef ! - er lagen twee kaartjes voor de Queen Mary II op de tafel.

De man twijfelde even : "Wel, dit is allemaal heel romantisch, maar een kans als deze krijg ik nooit meer ! Het spijt me liefste, maar ik zou toch liever een vrouwtje hebben dat 30 jaar jonger is dan ik."
De vrouw én de fee waren diep ontgoocheld, maar beloofd is beloofd...
Dus zwaaide de fee nogmaals met haar toverstokje en – poef ! - de man was op slag 92 jaar oud !!

De moraal van dit verhaal :
Mannen, die ondankbare smeerlappen, zouden beter beseffen dat feetjes vrouwelijk zijn...


Make a wish...


A married couple in their early 60s was celebrating their 40th wedding anniversary in a quiet, romantic little restaurant…
Suddenly, a tiny yet beautiful fairy appeared on their table.
She said, "For being such an exemplary married couple and for being loving to each other for all this time, I will grant you each a wish."

The wife answered, "Oh, I want to travel around the world with my darling husband."
The fairy waved her magic wand and – poof ! - two tickets for the Queen Mary II appeared in her hands.

The husband thought for a moment : "Well, this is all very romantic, but an opportunity like this will never come again. I'm sorry my love, but my wish is to have a wife 30 years younger than me."
The wife, and the fairy, were deeply disappointed, but a wish is a wish.
So the fairy waved her magic wand and - poof ! - the husband became 92 years old !!


The moral of this story :
Men who are ungrateful bastards should remember fairies are female…
25-11-2009 om 15:03 geschreven door Jules
0 1 2 3 4 5 - Gemiddelde waardering: 0/5 - (0 Stemmen)



7 geheimen die mannen verzwijgen


7 geheimen
die mannen verzwijgen

Jan Willem Wensink
Dokterdokter, 19-11-2009
Bronnen : HartenZiel & WebMD
Elke man heeft geheimen voor zijn vriendin of vrouw.
Het openbaren van die geheimen acht hij te riskant voor zijn relatie.
In elke liefdesrelatie komt een fase waarin een man zich realiseert dat de echte waarheden achter bepaalde gevoelens of bezigheden beter niet verteld kunnen worden.
Mannen praten niet over deze geheimen omdat ze vrezen dat die de relatie schaden of simpelweg omdat ze sommige van hun eigen beweegredenen niet helemaal begrijpen.
Psychologen zeggen dat de meeste geheimen en leugentjes om bestwil normaal en menselijk zijn.
In sommige opzichten zijn ze sociaal zelfs noodzakelijk om goed met elkaar te kunnen omgaan.
Ook vrouwen hebben hun leugentjes om bestwil.
7 geheimen die mannen nooit vertellen.
Geheim 1 - Mannen kijken naar alle mooie vrouwen
Mocht een mooie vrouw zijn pad kruisen, dan volgen zijn ogen haar, zijn primaire hersendelen dwingen hem er domweg toe.
Het maakt niet uit of jij er naast loopt of niet, hij kijkt.
Totaal voor ongeveer 43 minuten per dag, blijkt uit onderzoek.
Ben je op een plaats met veel mensen, dan heeft hij alle leuke vrouwen al gescand en dat iets te lage décolleté had hij ook al gezien.
Als je er bij bent, zal hij er misschien voor zorgen dat zijn radarblik niet door jou wordt opgemerkt.
Is het erg ?
Nee.
Kijkt hij niet, dan is er iets mis met zijn zichtveld of is zijn testosteronniveau erg laag.
Geheim 2 - Een man moet soms de deur uit
Gaat je man altijd sporten omdat hij zo graag wil sporten ?
Hij zegt van wel.
Kán hij echt niet een dag per week minder werken of wíl hij het niet ?
Helaas, het is waar dat mannen graag geregeld het huishouden achter zich willen laten.
Ze hoeven even geen vrouw, geen kinderen en het gedoe van het huishouden.
Dat klinkt ernstig, het is het niet.
Het heeft te maken met een ingebouwde hang naar vrijheid, naar ruimte voor zichzelf, het niet al te sterk verbonden willen zijn aan regels en toestanden.
Wees gerust, na een tijdje mist hij jou of jullie alweer.
Dan is het ook weer fijn thuiskomen voor hem.
Geheim 3 - Hij zweert trouw, maar niet helemaal
Terwijl vrouwen de wederzijdse liefde met hun partners graag geregeld, bezegeld en gegarandeerd zien in het vastleggen van eeuwige trouw, zit er in vele mannen een heel klein stemmetje dat iets anders zegt.
Het is een door angst en testosteron gevoed relativerend stemmetje, dat de strakke echtelijke beloftes te benauwend vindt.
Het gaat er stiekem van uit dat de vrijheid van de jagende man niet zo heel erg aan banden hoeft te worden gelegd.

Geheim 4 - Geld verdienen geeft hem aanzien
Hoewel veel mannen het ontkennen, vinden ze het diep in hun hart belangrijk dat zij de kostwinner zijn.
Het is leuk dat zij ook wat centen verdient, maar hij haalt het grote geld binnen en bepaalt dus ook welke auto er gekocht wordt.
Niet voor niets wordt in plaats van 'kostwinner' ook wel de term 'kostwinnaar' gebruikt.
Wat is de oorsprong van deze mannelijke overtuiging ?
Sommige deskundigen denken dat het biologisch bepaald is : de man was en is nog altijd de jager en brengt dus de buit binnen in de vorm van geld en eten.
De vrouw had en heeft de zorg voor het gezin.
Maar de beroemde evolutionair bioloog Stephen Jay Gould maakte korte metten met die gedachte.
Volgens hem gaat het eerder om culturele tradities dan om oeroude menselijke instincten.
Hoe dan ook : als vrouwlief meer verdient, voelt dat bij veel mannen een beetje als een nederlaag.

Geheim 5 - Hij klaart echt graag jouw klusje
Het is een klein duwtje in de rug van het man-zijn : de hulpeloze geliefde die haar kerel vraagt iets te repareren of te monteren.
Ze zal haar hulpeloosheid misschien wat aanzetten om hem zover te krijgen, dat is dan weer haar geheim.
Hoewel sommige mannen er graag een beetje over mogen mopperen, vinden ze het best prettig om steeds als probleemoplosser te worden ingeschakeld.
Het is heerlijk voor een man als hij het technische domein helemaal voor zichzelf heeft.
Hij kan er dan bovendien zijn liefde voor gereedschap op botvieren.
Na de klus is haar compliment belangrijker voor zijn ziel dan hij zelf zal willen toegeven.

Geheim 6 - Mannen begrijpen hun vrouw echt niet
Oei, daar wil ze weer een essentieel punt in de relatie diepgaand bespreken.
Nou ja, bespreken, emotioneel doorwrochten.
Net als hij voetbal wil kijken of computeren.
Hij heeft geleerd voor dit soort discussies niet weg te lopen, haar aan te horen en te doen alsof hij haar begrijpt.
Het is oppassen geblazen.
Want hij weet dat als hij haar gevoelens achteloos wegwuift, zij erg boos kan worden.
Dus knikt hij instemmend.
Ja, hij ziet haar probleem.
Hij begrijpt het.
Zegt hij.
Maar het is niet waar.
Hij snapt er eigenlijk geen barst van.
Dat komt volgens John Gray, schrijver van het boek 'Mannen komen van Mars, vrouwen van Venus', door een fundamenteel verschil in benadering van emoties.
Vrouwen zoeken vooral erkenning voor hun problemen en gevoelens, mannen zoeken voor hun problemen en emoties kant en klare oplossingen.
Geheim 7 - Ja, mannen zijn pubers
Hoe komt het dat keurige mannen, liefhebbende vaders met een respectabele baan, ineens thuis kunnen komen met een formidabel zakmes voor in het oerwoud ?
Waarom draait hij zijn nek om voor een strakke meid in een Porsche ?
Omdat het symbolen zijn van onbezorgde vrijheid, van de dagen dat verantwoordelijkheden niet aan zijn schouders hingen.
Van de losbandige tijd in zijn jeugd, toen hij in principe nog pakweg in een rockband kon zitten, naar Ibiza kon gaan om te flirten op het strand of heel veel geld kon gaan verdienen.
Maar die tijd is voorbij, de keuzes zijn gemaakt.
Het keurslijf wringt.
In elke man zit een door simpele hormonen voortgedreven puberjongen die heimelijk weigert groot te worden.
Gun hem dat zakmes.

Cfr. : http://www.dokterdokter.nl/man/psyche/article/27292/7-geheimen-die-mannen-verzwijgen



25-11-2009 om 00:40 geschreven door Jules
0 1 2 3 4 5 - Gemiddelde waardering: 3/5 - (7 Stemmen)
Tags:angst, begrijpen, beloftes, benauwend, boos, décolleté, emoties, erkenning, flirten, geheimen, geld, gevoelens, hulpeloos, keurslijf, liefde, liefdesrelatie, liegen, mopperen, nederlaag, ontkennen, problemen, puber, relatie, testosteron, trouw, verzwijg



Snel weer aan het werk - Bedrijfsartsen op bres voor arbeidsongeschikten - Deel XXX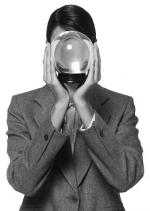 Snel weer aan het werk

Bedrijfsartsen op bres voor arbeidsongeschikten

Deel XXX


When not enough is too much - The role of insufficient glucocorticoid signaling in the pathophysiology of stress-related disorders
Raison CL, Miller AH - Am J Psychiatry 2003;160:1554-65
Objective - Previous theories have emphasized the role of excessive glucocorticoid activity in the pathology of chronic stress.
Nevertheless, insufficient glucocorticoid signaling (resulting from decreased hormone bioavailability or reduced hormone sensitivity) may have equally devastating effects on bodily function.
Such effects may be related in part to the role of glucocorticoids in restraining activation of the immune system and other components of the stress response, including the sympathetic nervous system (SNS) and corticotropin-releasing hormone (CRH).
Method - The literature on neuroendocrine function and glucocorticoid-relevant pathologies in stress-related neuropsychiatric disorders, including posttraumatic stress disorder and major depression, was reviewed.
Results - Although not occurring together, both hypocortisolism and reduced responsiveness to glucocorticoids (as determined by dexamethasone challenge tests) were reliably found.
Stress-related neuropsychiatric disorders were also associated with immune system activation/inflammation, high SNS tone and CRH hypersecretion, which are all consistent with insufficient glucocorticoid-mediated regulation of stress hyperresponsiveness.
Finally, antidepressants, a mainstay in the treatment of stress-related disorders, were regularly associated with evidence of enhanced glucocorticoid signaling.
Conclusions - Neuroendocrine data provide evidence of insufficient glucocorticoid signaling in stress-related neuropsychiatric disorders.
Impaired feedback regulation of relevant stress responses, especially immune activation/inflammation, may, in turn, contribute to stress-related pathology, including alterations in behavior, insulin sensitivity, bone metabolism and acquired immune responses.
From an evolutionary perspective, reduced glucocorticoid signaling, whether achieved at the level of the hormone or its receptor, may foster immune readiness and increase arousal.
Emphasis on insufficient glucocorticoid signaling in stress-related pathology encourages development of therapeutic strategies to enhance glucocorticoid signaling pathways.
Cfr. : http://ajp.psychiatryonline.org/cgi/content/abstract/160/9/1554

Why don't physicians follow clinical practice guidelines ? - A framework for improvement
Cabana MD, Rand CS, Powe NR, Wu AW, Wilson MH, Abboud PA, Rubin HR, Department of Pediatrics, Robert Wood Johnson Clinical Scholars Program, Johns Hopkins School of Medicine, Baltimore, MD, USA : mcabana@umich.edu - JAMA. 1999 Oct 20;282(15):1458-65 - PMID: 10535437
Context - Despite wide promulgation, clinical practice guidelines have had limited effect on changing physician behavior.
Little is known about the process and factors involved in changing physician practices in response to guidelines.
Objective - To review barriers to physician adherence to clinical practice guidelines.
Data sources - We searched the MEDLINE, Educational Resources Information Center (ERIC) and HealthSTAR databases (January 1966 to January 1998); bibliographies; textbooks on health behavior or public health; and references supplied by experts to find English-language article titles that describe barriers to guideline adherence.
Study selection - Of 5658 articles initially identified, we selected 76 published studies describing at least 1 barrier to adherence to clinical practice guidelines, practice parameters, clinical policies or national consensus statements.
One investigator screened titles to identify candidate articles, then 2 investigators independently reviewed the texts to exclude articles that did not match the criteria.
Differences were resolved by consensus with a third investigator.
Data extraction - Two investigators organized barriers to adherence into a framework according to their effect on physician knowledge, attitudes or behavior.
This organization was validated by 3 additional investigators.
Data synthesis - The 76 articles included 120 different surveys investigating 293 potential barriers to physician guideline adherence, including awareness (n = 46), familiarity(n = 31), agreement (n = 33), self-efficacy (n = 19), outcome expectancy (n = 8), ability to overcome the inertia of previous practice (n = 14) and absence of external barriers to perform recommendations (n = 34).
The majority of surveys (70 [58%] of 120) examined only 1 type of barrier.
Conclusions - Studies on improving physician guideline adherence may not be generalizable, since barriers in one setting may not be present in another.
Our review offers a differential diagnosis for why physicians do not follow practice guidelines, as well as a rational approach toward improving guideline adherence and a framework for future research.
Cfr. : http://www.ncbi.nlm.nih.gov/pubmed/10535437
Cfr. also the comments on this article :
- Reasons physicians do not follow clinical practice guidelines - Montgomery AA, Peters TJ, Fahey T - JAMA. 2000 Apr 5;283(13):1685; author reply 1686 - PMID: 10755486
Cfr. : http://www.ncbi.nlm.nih.gov/pubmed/10755486?ordinalpos=1&itool=EntrezSystem2.PEntrez.Pubmed.Pubmed_ResultsPanel.Pubmed_Disco
veryPanel.Pubmed_RVAbstractPlus
- Reasons physicians do not follow clinical practice guidelines - Veatch RM - JAMA. 2000 Apr 5;283(13):1685; author reply 1686 - PMID: 10755485
Cfr. : http://www.ncbi.nlm.nih.gov/pubmed/10755485?ordinalpos=2&itool=EntrezSystem2.PEntrez.Pubmed.Pubmed_ResultsPanel.Pubmed_Disco
veryPanel.Pubmed_RVAbstractPlus
- Reasons physicians do not follow clinical practice guidelines - Dahlberg K - JAMA. 2000 Apr 5;283(13):1686 - PMID: 10755487
Cfr. : http://www.ncbi.nlm.nih.gov/pubmed/10755487?ordinalpos=3&itool=EntrezSystem2.PEntrez.Pubmed.Pubmed_ResultsPanel.Pubmed_Disco
veryPanel.Pubmed_RVAbstractPlus

Why is neurasthenia important in Asian cultures ?
Schwartz PY - West J Med 2002;176:257-8

Women's experiences of stigma in relation to chronic fatigue syndrome and fibromyalgia
Asbring P, Narvanen AL - Qual Health Res 2002;12:148-60
Chronic fatigue syndrome and fibromyalgia are characterized by being difficult to diagnose and having an elusive etiology and no clear-cut treatment strategy.
The question of whether these illnesses are stigmatizing was investigated through interviews with 25 women with these illnesses.
The women experienced stigmatization primarily before receiving a diagnosis and the diffuse symptomatology associated with the illnesses were significant for stigmatization.
Stigma consisted of questioning the veracity, morality and accuracy of patient symptom descriptions and of psychologizing symptoms.
Coping with stigma was also explored and found to comprise both withdrawal and approach strategies, depending on the individual's circumstances and goals.
Cfr. : http://www.ncbi.nlm.nih.gov/pubmed/11837367

Women's mental health - An evidence based review
World Health Organisation (WHO) – Geneva : 2000
In the discussion of the determinants of poor mental health of women, it has become imperative to move from a focus on individual and "lifestyle" risk factors to a recognition of the broader, economic, legal and environmental factors that affect women's lives and constrain their opportunities to control the determinants of their health.
Social factors can and do change within and between countries in ways that promote or retard gender development and empowerment (UNDP 1997).
The identification and modification of the social factors that influence women's mental health holds out the possibility of primary prevention of certain mental disorders by reducing their incidence.
In this review, a gendered, social model of health is used to investigate critical determinants of women's mental health with the overall objective of contributing to improved, more effective promotion of women's mental health that is grounded in research evidence.
Risk factors for mental disorder as well as for good mental health are addressed and where possible, a clear distinction has been made between the opportunities that exist for individual action and individual behaviour change and those that are dependent on factors outside the control of the individual woman.
Where poverty, inequality and social disadvantage are entrenched, the health beliefs of individuals may count for nothing in terms of being able to reduce behavioural risk factors.
As Farmer (1996) has observed : 'Throughout the world, those least likely to comply are those least able to comply.'
It is essential to recognise how the socio-cultural, economic, legal, infrastructural and environmental factors that affect women's mental health are configured in each country or community setting.
Only by responding to the complexities and particularities of women's lives can health promotion strategies hope to increase the opportunities women want and need to control the determinants of their health.
If programmes to promote women's mental health focus on the reduction of individual 'lifestyle' risk factors, they may neglect the very factors that bring that lifestyle into being.
Moreover, if such programmes fail to meet their objectives, they carry a considerable risk of misattributing that failure to the women towards whom they were directed.
Such a misattribution precludes an examination of the features of the programmes themselves or of the social circumstances that the programmes did not or could not address.
A focus on behavioural risk factors that makes the individual responsible for her health may have deleterious effects.
The acceptance of personal responsibility is not necessarily empowering.
Indeed, 'it may encourage self blame and despondency and make behavioural change less likely' (Ziebland et al., 1998).
Neither self blaming nor victim blaming are compatible with promoting good mental health.
Both, by concentrating on 'failings' within the individual may militate against the likelihood of thorough programme evaluation (Pill, Peters & Robling, 1993).
In addition, victim blaming may increase the very health risks and health behaviours, that health promotion programs are designed to reduce.
A study of cocaine using pregnant women gives a disturbing insight into the possible consequences of such an approach :
Most of them were aware of the potential harm to the fetus and ironically used more cocaine to avoid remorse and self loathing. (Chavkin & Kandall, 1990)
Evaluation of intended and unintended, positive and negative outcomes is thus integral to comprehensive health promotion.
Although an attempt has been made to draw research evidence from both developed and developing countries, it has to be acknowledged that like many other health and educational activities, most funding and most research comes from richer, developed countries rather than poorer, developing ones.
To help clarify the meaning women themselves ascribe to mental health and various forms of psychological distress, findings from qualitative research have been employed to augment those from quantitative research.
Descriptions of life situations, case studies and direct quotes from women themselves have been used to vivify the contexts in which emotional distress, depression, anxiety and other psychological disorders occur.
It is hoped that such first hand accounts of the experiences of poverty, inequality and violence will assist in developing a more accurate understanding of the structural barriers women face in attempting to exercise control over the determinants of their mental health and in effecting behavioural change.
Both are needed to better inform the promotion of women's mental health.
Moreover, subjective perceptions of health are significantly related to psychological well being and utilisation of the health care system (Ustin & Sartorius, 1995).
Women's views and the meanings they attach to their experiences have to be heeded by researchers, health care providers and policy makers.
Without them, research and the evidence it gathers, service delivery and policy formation, will be hampered in responding to women identified health priorities, problems and needs.
Moreover, all three will be ignorant of the nature and magnitude of unmet needs and unaware of the factors influencing women's utilisation of health care.
Cfr. : http://whqlibdoc.who.int/hq/2000/WHO_MSD_MDP_00.1.pdf

Work and productivity loss in the rizatriptan multiple attack study
Dasbach, EJ; Carides, GW; Gerth, WC et al. - Cephalalgia. 2000;20:830–834

Workplace performance effects from chronic depression and its treatment
Berndt ER, Finkelstein SN, Greenberg PE, Howland RH, Keith A, Rush AJ et al. - J Health Econ 1998;17:511-35
Utilizing data from a clinical trial and an econometric model incorporating the impact of a medical intervention and regression to the mean, we present evidence supporting the hypotheses that for chronically depressed individuals :
(i) the level of perceived at-work performance is negatively related to the severity of depressive status and
(ii) a reduction in depressive severity improves the patient's perceived work performance.
Improvement in work performance is rapid, with about two-thirds of the change occurring already by week 4.
Those patients having the greatest work improvement are those with both relatively low baseline work performance and the least severity of baseline depression.
Cfr. : http://www.mdconsult.com/das/citation/body/115878163-2/jorg=journal&source=MI&sp=10578281&sid=0/N/10578281/1.html?issn=

Lees ook :
Gespreksprotocol verzekeringsartsen verbeterd
Robert Crommentuyn - Medisch Contact nr. 11 - 11 maart 2010
Cfr. : http://medischcontact.artsennet.nl/blad/Tijdschriftartikel/Gespreksprotocol-verzekeringsartsen-verbeterd.htm
25-11-2009 om 00:00 geschreven door Jules
0 1 2 3 4 5 - Gemiddelde waardering: 0/5 - (0 Stemmen)
Tags:arbeidsongeschiktbeidsbeoordeling, arbeidsongeschiktheid, bedrijfsarts, begeleiden, behandelen, beoordelen, chronische vermoeidheidssyndroom, fibromyalgie, ME/CVS, psychosomatisch, reïntegratie, verzekeringsarts, werk, werkhervatting, ziekteverzuim


24-11-2009

Fibromyalgie - Genezing is mogelijk - GRATIS !


Fibromyalgie - Genezing is mogelijk

– GRATIS ! -

Georges Pierrard benadrukt – gastenboek dd. 24-11-2009 – dat het boek 'Fibromyalgie - Genezing is mogelijk' van Prof. Dr. Brauer gratis te verkrijgen is.

Betaal er dus nooit voor !




Bestel

:
* telefonisch : 0041 41 720 2186

* per e-mail :

Geef duidelijk aan dat je het boek 'Fibromyalgie - Genezing is mogelijk'
in het nederlands
wil en vergeet niet steeds je
naam en volledig adres
door te geven !




24-11-2009 om 20:26 geschreven door Jules
0 1 2 3 4 5 - Gemiddelde waardering: 4/5 - (7 Stemmen)
Tags:Bauer, Dr. Bauer, Fibromyalgie - Genezing is mogelijk, fibromyalgie, Prof. Bauer, Prof. Dr. Brauer


Gastenboek


Druk op onderstaande knop om een berichtje achter te laten in mijn gastenboek