Gastenboek


Druk oponderstaande knop om een berichtje achter te laten in mijn gastenboek


21-02-2008

Men erkent de zieke, maar niet de ziekte











Men erkent de zieke, maar niet de ziekte
Hoe kan men een ziekte erkennen
die men niet kan herkennen ?

Mensen vragen me wel eens naar mijn persoonlijk fibromyalgie-'verhaal'.
Het verschilt allicht niet veel van dat van jullie:

Fibromyalgie
Ik heb al vele jaren fibromyalgie.
De griep van 1989 triggerde mijn FM.
Die griep was niet van de poes (ze werd toen zelfs erkend als epidemie) !
Toch ben ik blijven doorwerken (tot in juni 1995).
Al die jaren heeft mijn huisarts me van de ene specialist naar de andere gestuurd, tot hij me (in 1995) ten einde raad de 'Pijnkliniek' in Pelleberg stuurde.
Daar stelde Prof. B. Van Houdenhove al bij ons eerste kontakt de diagnose : fibromyalgie.



Het RIZIV
Het RIZIV heeft me een tijdje erkend als arbeidsonbekwaam, maar schrapte me uiteindelijk toch.
Ik ben toen naar de Arbeidsrechtbank gestapt en die heeft me vlot méér dan 60 % invalide verklaard.



Privé-verzekeraars
Ik had ook een privé-verzekering "gewaarborgd inkomen" lopen.
Die verzekeringsmaatschappij heeft me meer dan 2 jaar stipt à 100 % vergoed, maar stopte dan plots, van de ene dag op de andere, met uitkeren.
Het was toen eind november 1997...
Die zaak heb ik ook voor de (burgerlijke) rechtbank gebracht, maar de juridische molen draait traag, héél traag : pas onlangs – 10 jaar later ! - heeft de rechtbank me in het ongelijk gesteld.
De gerechtelijke experten die me onderzocht hebben verklaarden me 100 % arbeidsongeschikt.
In de polis staat echter dat 'psychische' aandoeningen en aandoeningen zonder 'objectieve bewijzen' uitgesloten zijn en de experten vonden dat ik mijn ziekte niet objectief kon bewijzen (ze zegden wél dat ze niet psychisch is).
Ik ben dus volledig arbeidsongeschikt maar ik kan zogezegd niet bewijzen dat ik ziek ben : men erkent de zieke, maar niet de ziekte...?!?!

Hoe kan men iemand wegens ziekte 100 % arbeidsongeschikt verklaren en dan volhouden dat er geen objectieve bewijzen zijn voor die ziekte die de arbeidsongeschiktheid veroorzaakt ?!?

De Rechtbank is meegegaan met de verzekeringsmaatschappij in de interpretatie van het begrip 'objectieve bewijzen', alhoewel men zich kan afvragen wat met 'objectief' bedoeld wordt en wat 'bewijzen' eigenlijk zijn.
Waar is de rechtszekerheid als men in kontrakten vage termen mag gebruiken die nergens toegelicht worden ?

Ik ben natuurlijk zonder aarzelen in beroep gegaan en ik ben zinnens door te gaan, tot bij het Europese Hof voor de Rechten van de Mens – cfr. : http://www.echr.coe.int/echr/ - als het moet !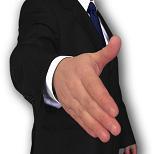 Laat ons de handen in elkaar slaan !
Ik neem me voor één of andere actie op het getouw te zetten om nu eens eindelijk de verzekeringsmaatschappijen te verplichten eerlijk te zijn.
Immers als ik in de polis lees 'aandoeningen zonder objectieve bewijzen zijn uitgesloten' dan lees ik dat als 'een ziekte veinzen is uitgesloten'.
Hier speelt men met voorbedachtheid met vage woorden en begrippen als vluchtweg om niet te hoeven uitkeren.
Lees zeker :

CVS - Objectieve bewijzen ?
Wetenschap en Onderzoek bij het Chronisch Vermoeidheid Syndroom
- Met zeer uitgebreide litaratuurlijst -
Cfr. : www.jules.be - dd. 21-04-2006

En dan weten dat de ziekte sinds 1 april 2002 officiëel erkend is !
Met de bijkomende bedenking :
Hoe kan men een ziekte erkennen die men niet kan herkennen ?
(er zijn immers geen objectieve bewijzen voor)
citeer ik hier Gezondheid NV - dd. 05-04-2002 (bijgewerkt op : 05-05-2004)
"Vanaf 1 april is het chronisch vermoeidheidssyndroom (CVS) door de RIZIV (Rijksdienst voor Ziekte-en Invaliditeitsverzekering) erkend als ziekte.
Patiënten die aan CVS lijden, kunnen voortaan dus rekenen op de bijbehorende terugbetalingen en vergoedingen".

In de praktijk is van die erkenning weinig of niks te merken...
Hoog tijd dat daar iets aan gedaan wordt !

Jules.


21-02-2008 om 02:03 geschreven door Jules
0 1 2 3 4 5 - Gemiddelde waardering: 3/5 - (8 Stemmen)


20-02-2008

Onbewoonbaar verklaard
Onbewoonbaar verklaard
– cfr. : http://www.yokeboon.be/index.html -
Wat is CVS ?
Yoke Boon
Het Nederlandse Universitair Medisch Centrum Sint-Radboud
– cfr. : www.umcn.nl/patient -
publiceerde een tekst die zo eenvoudig, duidelijk en begrijpelijk is, dat het een goed idee leek er hier niets aan te veranderen.

Vermoeidheid als algemeen verschijnsel of bij ziekte
Moeheid is een klacht die zeer veel voorkomt.
Iedereen is wel eens moe.
Moeheid is zelfs voor de meesten van ons een dagelijkse ervaring.
De volgende morgen of na rust is het gewoonlijk weer over.
Bij sommige mensen blijft de vermoeidheid langere tijd aanwezig.
Toch spreken we dan nog niet van chronische vermoeidheid.
Bekend is dat zeker bij 80% van de mensen de ernstige vermoeidheid binnen enkele weken tot enkele maanden weer overgaat.
Chronische vermoeidheid als klacht komt ook zeer vaak voor bij mensen met chronische ziekten.
Chronische vermoeidheid kan bijvoorbeeld voorkomen bij patiënten met spierziekten, patiënten met chronische alvleesklierontsteking, patiënten met multipele sclerose, patiënten met hartziekten of patiënten met een te traag werkende schildklier.
Chronische vermoeidheid komt ook regelmatig voor lang na een ernstige ziekte, bijvoorbeeld na een beroerte (herseninfarct, hersenbloeding) of soms nog lang na behandeling van kanker.

Wanneer spreken we van CVS ?
Bij een klein deel (minder dan 20%) kunnen de vermoeidheidsklachten langer dan zes maanden aanhouden.
In dat geval kan sprake zijn van het chronisch vermoeidheidssyndroom (CVS).
CVS is niet meer dan een naam voor ernstige vermoeidheidsklachten die niet aan een herkenbare ziekte kunnen worden toegeschreven (cfr. Boven).
Er is sprake van het chronisch vermoeidheidssyndroom als :
er ernstige aanhoudende of telkens terugkerende vermoeidheidsklachten aanwezig zijn die niet aanzienlijk verbeteren door rust en niet het gevolg zijn van voortdurende inspanning,

de vermoeidheid heeft geleid tot forse afname van vroegere niveaus van beroepsmatig, sociaal en/of persoonlijk functioneren,

voor deze klachten geen lichamelijk verklaring te vinden is,

de klachten tenminste zes maanden bestaan.

Bijkomende klachten
Naast de vermoeidheid kunnen één of meer van de volgende verschijnselen aanwezig zijn : beperking in het korte termijngeheugen of concentratieproblemen, zere keel, gevoelige hals- of okselklieren, spierpijn, gewrichtspijn, hoofdpijn, slaapklachten, malaise klachten na inspanning die langer dan 24 uur duren, maag - of darmklachten, duizeligheid, slaapklachten , spierzwakte, prikkelbaarheid, spraakstoornissen of extreem transpireren.
Maar ook andere niet genoemde klachten kunnen voorkomen.

ME of CVS ?
ME (myalgische encephalomyelitis) is de naam die patiënten en patiëntenverenigingen hanteren.
Wetenschappers zijn niet gelukkig met deze naam omdat deze naam duidt op een ontsteking van het zenuwweefsel waarvoor geen aanwijzingen zijn gevonden.
Zij gebruiken de term 'Chronisch vermoeidheidssyndroom' ('CVS').
Ook de ME-CVS Stichting spreekt over 'ME/CVS'.

Achtergronden
Door het wetenschappelijk onderzoek naar diverse aspecten van CVS hebben wij meer inzicht gekregen in het ontstaan van CVS.
Op het moment dat CVS vastgesteld wordt, is er geen lichamelijke verklaring voor de klachten meer te vinden.
Wel gaan we er van uit dat er een lichamelijk beginpunt kan zijn (bijv. een infectie, een operatie, een bevalling ).
Soms ook kunnen de klachten begonnen zijn na een belangrijke gebeurtenis in iemands leven (bijvoorbeeld overlijden van een naaste, verhuizing, een andere baan,).
Als de klachten lang bestaan is vaak niet meer te achterhalen waarmee de klachten begonnen zijn.
In de loop van de tijd zijn er andere factoren ontstaan die de huidige klachten instandhouden.
Een behandeling is meestal gericht op deze instandhoudende factoren.

Invloed van klachten op het dagelijks leven
CVS patiënten ondervinden ernstige gevolgen van hun klachten op het dagelijks leven :
na een lange nachtrust voelen veel patiënten zich bij het opstaan niet uitgerust.

de meeste patiënten zijn veel minder actief dan zij voor het ontstaan van de klachten waren.

de dagelijkse zelfzorg kan men meestal nog, zij het met moeite, zelfstandig uitvoeren.

gevolgen voor werk : CVS patiënten zijn vaak geheel of gedeeltelijk in de ziektewet of de WAO.

de sociale contacten van patiënten lopen ten gevolge van de klachten sterk terug.

de ernstige lichamelijke klachten en de toegenomen beperkingen in het dagelijks leven kunnen er bij sommige patiënten toe leiden dat zij zich lusteloos, somber en machteloos voelen.

Hoe vaak komt het voor ?
Recent onderzoek naar het voorkomen van CVS in de huisartsenpraktijk laat zien dat er tenminste 27.000 CVS patiënten in Nederland zijn (in België schat men het aantal op 30.000).
Vergeleken met een aantal jaren geleden weten huisartsen nu meer van CVS, herkennen zij CVS vaker bij hun patiënten en achten zich vaker in staat de diagnose CVS te stellen.
Toch is er op dit punt zeker nog verbetering mogelijk.
CVS komt vaker bij vrouwen dan bij mannen voor.
Hooguit een kwart van de patiënten is mannelijk.
Ook bij jongeren vanaf 10 jaar wordt de diagnose CVS gesteld.

CVS & FIBROMYALGIE
Ongecensureerd
Yoke Boon
Onbewoonbaar verklaard
Cfr. : http://www.yokeboon.be/_wp_generated/wp2c46893e.jpg

Het boek
In haar eerste boek
- '
De strandstoel in mijn keuken '
-
- cfr. :
http://www.achterdoechelen.be/126_4.htm
-
legde Yoke Boon bewust nog schroom aan de dag : een terughoudendheid vooral ten opzichte van de zorgverstrekkers.
Laten we maar zeggen dat er een bewuste vorm van zelfcensuur werd beoefend om artsen en therapeuten uit de wind te zetten, ook al was Yoke het niet altijd eens met hun manier van werken of omgaan met patiënten.
En er was meer...
Het boek moest een hoopgevende boodschap bevatten.
Anno 2004 leek nog veel mogelijk.
Op alle gebied.
Vandaag, vier jaar later, is de toon anders.
Scherper.
Soms cynisch.
Yoke voelde geen fysieke verbetering.
Integendeel.

In dit tweede boek - ' Onbewoonbaar verklaard ' - houdt ze er rekening mee dat het misschien, wellicht, haar laatste boek zal zijn.
Voor zelfcensuur is er geen plaats meer.
Als Yoke zin heeft om iets over de zorgverstrekking te vertellen dat kwetsend kan zijn, dan doet ze het.
Waarom ook niet ?
Op die manier sloopt ze her en der wat heilige huisjes.
En dat klinkt niet altijd even fraai, want woede klinkt door.
Maar woede is een eerlijk gevoel.
Eerlijker dan diplomatische terughoudendheid.

In ' Onbewoonbaar verklaard ' verzamelde Yoke Boon de notities die ze gedurende het jaar 2007 belangrijk vond.
De lezer volgt haar van dag tot dag gedurende haar strijd - niet tegen de ziekte - maar om te overleven.
Daarbij wordt geen enkel taboe als hindernis opgeworpen.
Yoke Boon schrijft in dit dagboek alles van zich af : euthanasie, zelfdoding, de (lichamelijke) relatie tussen partners, het gebruik van cannabis, verwerping van goedbedoelde uitspraken en meningen van anderen, behandelingsmethoden, de kwaliteit van het sociale vangnet voor mindervaliden... alles wordt aan de kaak gesteld.
Geen censuur, geen franje, enkel de harde waarheid.

Het boek verschijnt dit jaar in de lente


Onbewoonbaar verklaard wordt op dit ogenblik (februari 2008) geredigeerd en gelayout door uitgeverij Aqua Fortis .
Het boek verschijnt dit jaar in de lente en zal verspreid worden door de WorldWide Association of Writers ( WWAOW ).
Derhalve zal het boek niet in de boekhandel verkrijgbaar zijn, maar uitsluitend worden aangeboden op de website van WWAOW, zodat het een internationale verspreiding zal kennen.

U kan het boek op dit ogenblik nog niet bestellen, maar u kunt wel al een mailtje zenden naar uitgeverij Aqua Fortis, zodat u automatisch verwittigd wordt wanneer het boek verschijnt.
Het volstaat dat u uw naam en e-mailadres naar uitgeverij Aqua Fortis mailt om verwittigd te worden – cfr. : http://www.yokeboon.be/pagina6.html -.
Het Riziv
Yoke Boon

Ook aan de zijde van de administratie is niet altijd duidelijkheid troef.
Alhoewel men het aantal door CVS getroffen mensen in België op 30.000 schat, geven de cijfers van het Riziv (Rijksinstituut voor Ziekte- en Invaliditeitsverzekering) duidelijk aan hoe moeilijk het is als CVS-patiënt erkend te worden.
De tekst hieronder komt uit de "Vragen en antwoorden" van de Belgische senaat.

BELGISCHE SENAAT
Vragen en Antwoorden
Vragen van de Senatoren en antwoorden van de Ministers
Bulletin 3-80 - Zitting 2006-2007
(Art. 70 van het reglement van de Senaat)
Minister van Sociale Zaken en Volksgezondheid

Vraag nr. 3-6310 van mevrouw Thijs d.d. 24 november 2006 (N.) :
Myalgische encephalomyelitis (ME) - Chronische vermoeidheidssyndroom (CVS) – Terugbetalingsregels
Het chronische vermoeidheidssyndroom werd in 1969 officieel erkend door het WHO.
In België wordt meestal gesproken over 'Myalgische Encephalomyelitis' ('ME').
In afwachting van een betere beschrijving van de ziekte, verdient de neutrale benaming 'chronisch vermoeidheidssyndroom' ('CVS') de voorkeur.
Één van de meest typische symptomen van CVS is een alles overheersende vermoeidheid die de activiteit- en arbeidscapaciteiten van de patiënten reduceren tot een minimaal niveau.
De chronische vermoeidheid is gedurende 6 maanden of meer opeenvolgende maanden aanhoudend of steeds terugkerend aanwezig is, in combinatie met meerdere andere symptomen ondermeer koorts, hoofdpijn, spierpijn, gewrichtspijn, keelpijn, pijnlijke lymfeklieren, slapeloosheid, concentratie- en geheugenproblemen.
Het vinden van een efficiënte behandelingswijze is zeer complex : volledige genezing is een utopie, vermindering van de klachten kan wel maar de juiste therapie verschilt bij iedereen.
Vele patiënten raken sociaal geïsoleerd want door de alles overheersende vermoeidheid en pijnen is deelname, zelfs aan het basale sociale gebeuren, een zware en vaak onhaalbare opdracht.
Hierdoor zien we ook dat vele patiënten in een depressieve toestand verglijden.
Ondanks de erkenning als neurologische aandoening door het WHO, blijft er in België en vele andere landen sprake van een negativistische en ontkennende houding ten aanzien van deze aandoening.
In 2002 werd CVS bovendien door het RIZIV erkend als een ziekte.
De behandeling en differentiële diagnose moet gesteld worden in één van de vijf officieel erkende Vlaamse CVS-referentiecentra (UZ Leuven, UZ Antwerpen, UZ Gent, referentiecentrum UCL en referentiecentrum AZ — VUB).
De patiënt dient zich in eerste instantie aan te melden bij de reguliere huisarts die hen vervolgens via een standaardverwijsformulier doorverwijst.
Zoals reeds vermeld is het diagnosticeren van CVS geen sinecure.
In België wordt gekozen voor de criteria van het WHO.
De behandeling in de centra is vooral gebaseerd op de cognitieve gedragstherapie en fysische revalidatie.
Dit komt eigenlijk neer op een psychiatrische behandeling en heeft een stigmatiserend effect heeft voor de betrokkenen.
De diagnoses in de door het RIZIV erkende centra, worden echter niet in rekening gebracht bij het vaststellen van de invaliditeitsgraad op het ogenblik van evaluatie bij het RIZIV.
Graag ontving ik een antwoord op de volgende vragen :
Het RIZIV vergoedt de officiële centra voor het diagnosticeren en opstellen van een behandelplan.
Wanneer een diagnose wordt gesteld door deze artsen, lijkt het logisch dat deze diagnose ook erkend wordt door het RIZIV bij het vaststellen van de invaliditeitsgraad.
Gaat de geachte minister ermee akkoord dat het duidelijk is dat de functionele mogelijkheden van CVS patiënten zwaar gehypothekeerd worden, zoals blijkt uit de officieel gehanteerde diagnosecriteria en dat dit een ernstige reductie van de arbeidsgeschiktheid inhoudt ?
Waarom wordt de vaststelling van het referentiecentrum niet in alle gevallen in acht genomen door het RIZIV ?
Zal in de toekomst het oordeel van het team van het referentiecentrum steeds gevolgd worden ?
Indien ja, worden er dan ook controlemechanismen ingebouwd bijvoorbeeld de patiënten moeten zich jaarlijks opnieuw laten onderzoeken in het centrum en deze resultaten worden aan het evaluatiedossier van het RIZIV gekoppeld ?




Hoe hoog is de discriminerende waarde van de gestelde diagnose aan de hand van de criteria van het WHO ?




Hoeveel officieel erkende CVS patiënten zijn er momenteel ?
Wat zijn de minima en maxima invaliditeitsgraden die aan deze patiënten werden toegekend ?
Hoeveel patiënten krijgen een uitkering en wat is dan de totale kost voor het RIZIV ?




Het feit dat het RIZIV de ziekte erkent, kan bezwaarlijk een slechte zaak genoemd worden.
Hun erkenning van CVS als zijnde een psychische aandoening brengt echter een praktisch en weerom financiële belemmering met zich mee.
De meeste polissen inzake hospitalisatieverzekering of bijkomende invaliditeitsverzekering sluiten psychische aandoeningen uit.
Is er een mogelijkheid om CVS — gelet op het feit dat de oorzaak tot op heden niet teruggevoerd kan worden tot een zuiver psychopathologische oorzaak — onder te brengen in de categorie « ongedefinieerde oorzaken » ?

Antwoord :
U stelt een aantal vragen omtrent de toekenning van arbeidsongeschiktheidsuitkeringen aan patiënten met het chronisch vermoeidheidssyndroom.

Twee situaties dienen onderscheiden te worden.

a) Wanneer een gerechtigde met diagnose 'chronisch vermoeidheidssyndroom' een revalidatieprogramma volgt in een CVS-referentiecentrum, wordt die persoon geacht de vereiste graad van arbeidsongeschiktheid te behouden.
Die persoon kan dan aanspraak maken op uitkeringen wanneer de betrokkene voldoet aan de andere verzekerbaarheidsvoorwaarden.

b) Wanneer een gerechtigde met de CVS-diagnose geen erkend revalidatieprogramma volgt, maar meent dat hij ingevolge zijn aandoening, arbeidsongeschikt beschouwd moet worden, dient hij deze arbeidsongeschiktheid aan te geven bij de adviserend geneesheer van het ziekenfonds.
De adviserend geneesheer kan tijdens het eerste jaar een primaire ongeschiktheid vaststellen.
Vanaf het tweede jaar is de Geneeskundige Raad voor invaliditeit (GRI) van de Dienst voor uitkeringen bevoegd.
Bij de evaluatie van de arbeidsongeschiktheid wordt rekening gehouden met elk letsel of functionele aandoening, dus ook met het CVS-syndroom.
Om arbeidsongeschikt erkend te kunnen worden is wel ten minste 66 % arbeidsongeschiktheid vereist.
In het kader van de arbeidsongeschiktheidsverzekering gaat het dus niet om de 'erkenning van bepaalde ziekten', maar wél om de evaluatie van de weerslag van letsels of functionele stoornissen op het verdienvermogen van de betrokkene.
Uit het RIZIV-rapport dat recent gepubliceerd is over de CVS-referentiecentra blijkt dat 24 % van de patiënten waarbij de centra de CVS-diagnose hebben vastgesteld, deeltijds of voltijds betaald werkt en dus niet voldoen aan de 66 % regel.
U kan het RIZIV-rapport op de website raadplegen.




De criteria van de Wereldgezondheidsorganisatie waarnaar u in uw tweede vraag verwijst, zijn mij niet bekend.
De definitie die de CVS-referentiecentra hanteren en die algemeen aanvaard wordt, is de definitie van Fukuda (1994) die gehanteerd wordt door de Centers for Disease Control.
Dit is een beschrijvende definitie welke geen beoordeling inhoudt over een oorzakelijke factor van de klachten, omdat die niet gekend is.
Een schatting van de discriminerende waarde van de diagnosestelling op basis van de beschrijvende definitie is volgens mij niet mogelijk.




Wat de vraag naar het aantal officieel erkende CVS-patiënten betreft, veronderstel ik dat hier het aantal patiënten bedoeld wordt waarvoor de referentiecentra de CVS-diagnose hebben vastgesteld.
Op 30 juni 2005 waren dat er 1.106 zoals blijkt uit het rapport van het RIZIV.
U vraagt ook enkele statistische gegevens, specifiek over de groep van patiënten met CVS die arbeidsongeschiktheidsuitkeringen krijgen.
De Dienst voor uitkeringen beschikt over geen gegevens voor de gerechtigden in primaire ongeschiktheid.
De Dienst beschikt evenmin over precieze gegevens wat het aantal invalide gerechtigden betreft.
De Dienst uitkeringen van het RIZIV neemt zich voor een nieuw classificatiesysteem in te voeren (ICD-10 in de plaats van ICD-9), waardoor deze Dienst in de toekomst voor de invalide gerechtigden wel over meer precieze gegevens zou kunnen beschikken.




Ten slotte meent u dat het RIZIV het chronisch vermoeidheidssyndroom zou beschouwen als een psychische aandoening.
Volgens mij is dit niet correct.
Het RIZIV neemt over de oorzaak van CVS geen standpunt in, omdat daar geen consensus over bestaat.
Dat staat ook letterlijk zo in de overeenkomst tussen het RIZIV en de referentiecentra.
Het concept van de referentiecentra is multidisciplinair.
De teams van de centra bestaan ook uit internisten en fysische geneesheren.
De behandelingswijze van de centra, die gebaseerd is op cognitieve gedragstherapie en progressieve fysieke revalidatie; kan ook bezwaarlijk bestempeld worden als een psychiatrische behandelingswijze.
©2008 Aqua Fortis & Easy Computing




20-02-2008 om 15:04 geschreven door Jules
0 1 2 3 4 5 - Gemiddelde waardering: 0/5 - (0 Stemmen)



Campaign for a fair name - Part I



Akureyri's Disease
Atypical Poliomyelitis
Benign Myalgic Encephalomyelitis
Chronic Epstein-Barr Virus Syndrome
Chronic Fatigue Immune Dysfunction Syndrome
Chronic Fatigue Syndrome
Chronic Mononucleosis Syndrome
Chronic Neuroendocrineimmune Dysfunction Syndrome
Epidemic Neuromyasthenia
Epidemic Vasculitis
Iceland Disease
Low Natural Killer Cell Disease
Myalgic Encephalomyelitis
Myalgic Encephalopathy
Neuroendocrineimmune Dysfunction Syndrome
Post-Viral Fatigue Syndrome
Raphe Nucleus Encephalopathy
Royal Free Disease
Tapanui Flu
Campaign for a fair name
"Just about everybody knows that the name 'chronic fatigue syndrome' trivializes the seriousness of the disease.
It is a bad name that has lasted too long and robbed us of our dignity, inch by inch, one day at a time.
The name makes light of our suffering and is hurtful to patients everywhere.
One of our readers who has a way with words said that calling the disease chronic fatigue syndrome is like calling Parkinson's disease "chronic shakiness syndrome" or calling Alzheimer's disease 'chronic forgetfulness disease'!
I could not have said it better.
The Name Change Advisory Board, composed of eight of the most highly regarded ME/CFS experts in the world, was formed and met in January 2007 to come up with a recommendation for a new name.
- Rich Carson -
"A perfect name isn't necessary but a respectable name is essential
A medical-sounding name like 'myalgic encephalopathy' or 'myalgic encephalomyelitis' has a better chance of being taken seriously than 'chronic fatigue syndrome', which just sounds like you're tired".
- Karen Lee Richards -
"The choice is yours
The recommendation has been made and in the next few months we are moving to the next exciting phase : your vote !"
- Rich Carson -



What's in a Name ?
Campaign for a Fair Name, February 1st, 2008
Well, a lot, actually.
Especially when speaking of an illness that affects millions of people across the globe.
Thus a group of world-renowned scientists, advocates, patients and celebrities are 'fighting the good fight' to create a more equitable, realistic name for what the Centers for Disease Control and Prevention (CDC) – cfr. : http://www.cdc.gov/ - years ago termed 'Chronic Fatigue Syndrome'.
Learn more about this important work and the upcoming vote by CFS patients right here (cfr. : 'Compaign for a fair name' at : http://www.afairname.org/cause.cfm -) and find out how you can help the Campaign for a Fair Name.
Cfr. :
- http://www.afairname.org/
- http://chronicfatigue.about.com/od/supportadvocacy/a/cfsnamechg.htm
Chronic fatigue syndrome
- Nomenclature -
Wikipedia
The naming of chronic fatigue syndrome has been challenging, since consensus is lacking within the medical, research and patient communities regarding the defining features of the syndrome.
It may be considered by different authorities to be a central nervous system, metabolic, (post-)infectious, immune system or neuropsychiatric disorder.
There are a number of different terms which have been identified at various times with this disorder :
Myalgic encephalomyelitis
Myalgic encephalomyelitis or ME translates to "inflammation of the brain and spinal cord with muscle pain" and first appeared as "benign myalgic encephalomyelitis" in a Lancet editorial by Sir Donald Acheson in 1956. (1)
In a 1959 review he referred to several older reports that appeared to describe a similar syndrome. (2)
The neurologist Lord Brain included ME in the 1962 sixth edition of his textbook of neurology. (3)
A 1978 British Medical Journal article stated the Royal Society of Medicine conference to discuss the illness during that year clearly agreed Myalgic Encephalomyelitis was a distinct name for the disease.
The article also stated the previous word (benign) used with ME was rejected as unsatisfactory and misleading because the condition may be devastating to the patient. (4)
In 1988 both the UK Department of Health and Social Services and the British Medical Association officially recognized it as a legitimate and potentially distressing disorder.[citation needed] Opponents of the term ME state that there is no objective evidence of inflammation.
In some patients diagnosed with CFS (e.g. the case of Sophia Mirza), central nervous system inflammation has been documented.
Many patients and some research and medical professionals in the United Kingdom and Canada, use this term in preference to or in conjunction with CFS (ME/CFS or CFS/ME).
The international association of researchers and clinicians is named IACFS/ME.

Myalgic encephalopathy
Myalgic encephalopathy, similar to the above, with "pathy" referring to unspecified pathology rather than inflammation; this term has some support in the UK and US.

Chronic Epstein-Barr virus (CEBV) or Chronic Mononucleosis
The term CEBV was introduced in 1985 by virologists Dr. Stephen Straus (5) and Dr. Jim Jones (6) in the United States.
The Epstein-Barr virus, a neurotropic virus that more commonly causes infectious mononucleosis, was thought by Straus and Jones to be the cause of CFS.
Subsequent discovery of the closely related human herpesvirus 6 shifted the direction of biomedical studies, although a vastly expanded and substantial body of published research continues to show active viral infection or reinfection of CFS patients by these two viruses.
These viruses are also found in healthy controls, lying dormant.

Chronic fatigue syndrome (CFS)
Chronic fatigue syndrome (CFS) was proposed in 1988 by researchers from the U.S. Centers for Disease Control and Prevention (CDC) to replace the name chronic Epstein-Barr virus syndrome when they published an initial case definition for research of the illness after investigating the 1984 Lake Tahoe ME epidemic. (7)
CFS is used increasingly over other designations, particularly in the United States.
Many patients and clinicians perceive the term as trivializing (8) and as the 1994 Fukuda paper itself cedes, stigmatizing, which led to a movement in the United States to change the name and definition. (9)
Eighty-five percent of respondents to a 1997 survey conducted by the Chronic Fatigue Immune Dysfunction Syndrome Association of America wanted the name changed. (8)
The CFS Coordinating Committee (CFSCC) of the U.S. Department of Health and Human Services formed a name change workgroup in 2000.(10)
Terms were recommended which implied specific underlying etiologies or pathologic processes, but work was shelved in December 2003 when the successor CFS Advisory Committee (CFSAC) decided a name change would be too disruptive at that time. (11)

Chronic fatigue immune dysfunction syndrome (CFIDS)
Many patients and advocacy groups in the USA use the term CFIDS, in an attempt to reduce the psychiatric stigma attached to "chronic fatigue," as well as the public perception of CFS as a psychiatric syndrome.
The term also calls attention to the immune dysfunction in patients which research suggests is an integral part of the illness. (12) (13)

Post-viral fatigue syndrome (PVFS)
VFS is a related disorder.
According to ME researcher, Dr. Melvin Ramsay : "The crucial differentiation between ME and other forms of post-viral fatigue syndrome lies in the striking variability of the symptoms not only in the course of a day but often within the hour". (14)

Low Natural Killer Syndrome (LNKS)
This term reflected research on patients showing diminished in-vitro natural killer cell activity in a small 1987 study in Japan. (15) (16)
A case definition for CFS in Japan (17) was adopted in 1991 based on the CDC 1988 criteria, an updated diagnostic guideline is planned. (18)

Yuppie Flu
'Yuppie Flu' was a factually inaccurate term first published in a November 1990 Newsweek cover story and never official medical terminology.
It reflects a stereotypical assumption that CFS mainly affects the affluent ("yuppies") and implies that it is a form of burnout. (19)
CFS, however, affects people of all races, genders and social standings (20) and is not a form of flu. The phrase is considered offensive by patients and clinicians. (21) (22) (23)

Uncommonly used terms
Uncommonly used terms include Akureyri Disease, Iceland disease (in Iceland) (24) Royal Free disease (after the location of an outbreak) (25) atypical poliomyelitis (26) epidemic neuromyasthenia, epidemic vasculitis, raphe nucleus encephalopathy and Tapanui flu (after the New Zealand town Tapanui where the first doctor in the country to investigate the disease, Dr Peter Snow, lived).

Referencies


A new clinical entity ?
Anonymous] (1956) - Lancet 270 (6926): 789–90
Cfr. : http://www.ncbi.nlm.nih.gov/pubmed/13320887

The clinical syndrome variously called benign myalgic encephalomyelitis, Iceland disease and epidemic neuromyasthenia
Ernest Donald Acheson - 959 Apr;26(4):569-95 - PMID: 13637100
The autor
Sir (Ernest) Donald Acheson, KBE 1986, has just retired after holding the post of Chief Medical Officer, Departments of Health and Social Security for Great Britain.
It is of notable interest that this principal early M.E./CFS researcher had risen to become the chief Medical Officer for Great Britain.
Dr. Donald Henderson, one of the early American M.E./CFS pioneers whose work is also in this book, went on to become Dean of Medicine of Johns Hopkins and is presently the White House Chief of Science for the U.S.A.
After Sir Donald Acheson graduated from Oxford in 1946 he held numerous senior positions, including Professor of Clinical Epidemiology, University of Southampton, Chairman of Slow Virus Group, Visiting Professor, McMaster University, Canada 1977.
He has also held numerous important posts in many universities in the United Kingdom and New Zealand (the information about Sir Atheson was obtained from the British Who's Who 1992,Collier Mcmillian Press, Cambridge, Ontario)
Recent technical advances have added greatly to the ease with which virological methods may be applied to the study of poliomyelitis and allied infection of the central nervous system.
These techniques have already borne abundant fruit in the development of a vaccine against poliomyelitis.
The accurate appraisal of the preventive value of such a vaccine will depend on our ability to diagnose poliomyelitis accurately.
It had long been believed that the clinical features of acute paralytic poliomyelitis were sufficiently characteristic for a confident diagnosis to be made on clinical grounds alone.
This confidence has recently been shaken by the finding that the virus of louping-ill (Russian spring–summer encephalomyelitis) may produce a similar clinical picture, even in the United Kingdom.
There is also suggestive but incomplete evidence that Coxsackie B, Echo and other viruses may occasionally cause acute flaccid paralysis.
The position of a "non-paralytic" poliomyelitis is even less secure4 and the diagnosis can no longer be established on clinical grounds alone.
The purpose of this article is to review a number of obscure outbreaks of paralytic illness, the majority of which were at first confused with poliomyelitis but which were later differentiated on clinical and epidemiologic grounds.
Although investigations have been restricted by the fact that no deaths have occurred, the most careful virologic studies have failed to incriminate the polio virus, the Coxsackie or Echo groups of organisms or any other known neurotrophic agent.
The outbreaks will be compared and the basis for the view that they constitute a clinical entity will be discussed.
Such information as is available about the etiology, prognosis and treatment will be reviewed.
.../...
Summary and Conclusions
Fourteen outbreaks of a paralytic illness of worldwide distribution are described.
Twelve of these have so many epidemiologic and clinical features in common that there is a prima facie case for a single or related group of causative agents.
The epidemiologic features are a high attack rate as compared with poliomyelitis, a predilection for residential communities, a higher attack rate in women than in men, a tendency to occur more commonly in young adults and the commencement of most outbreaks in the summer months.
The evidence is consistent with the hypothesis that the disorder is an infection which is spread by personal contact.
The fact that hospital staffs, particularly nurses, have borne the brunt of seven outbreaks suggests an occupational hazard.
An alternative explanation is that the unusual nature of the illness has been noted in such persons because of a higher standard of diagnostic skill at their disposal than is available to the members of other residential communities.
Severely affected patients show a characteristic clinical picture.
After an acute or subacute onset with headache, symptoms of a gastrointestinal or upper respiratory upset, muscular pains and low or absent fever, an unusual type of paresis develops which is rarely associated with the classic signs of lower motor neurone or pyramidal tract involvement.
This is often accompanied by parenthesias, sometimes by sensory loss and occasionally by painful muscular spasms, myoclonus or other types of involuntary movement.
As the paresis recovers a curious jerky muscular contraction on volition has been noted in some instances.
Involvement of the cranial nerves and the bladder may occur.
Convalescence has been prolonged by fatigue and recurring myalgia but recovery has usually been complete within three months.
In a proportion which varies from outbreak to outbreak a well defined state of chronic ill health has developed, characterized by fluctuating myalgia and paresis, partial remissions and exacerbations and depression, emotional lability and lack of concentration.
The major differences within the group of outbreaks lie in the incidence of lymphadenopathy, paresis and mild lymphocytosis in the cerebrospinal fluid.
Clinical laboratory studies have on the whole proved unhelpful.
With the exception of two outbreaks in which a mild lymphocytosis was found, the cerebrospinal fluid has been normal in 95 per cent of cases investigated.
An unusual electromyogram has been found in two outbreaks and in some sporadic cases.
No deaths directly attributable to the disease have occurred and the pathology remains unknown.
In spite of the sidest investigations, no known bacterial or viral pathogen has been incriminated.
In particular, there is no evidence that the poliomyelitis Coxsackie or Echo groups of viruses have been responsible.
Evidence is adduced to show that the outbreaks can be distinguished on clinical grounds from poliomyelitis, encephalitis lethargica, the arthropod-borne encephalitides, epidemic myalgia and infectious mononucleosis.
The disorder is not a manifestation of mass hysteria.
Cfr. : http://www.meresearch.org.uk/information/keypubs/Acheson_AmJMed.pdf

Brain's diseases of the nervous system - 11th edition
Michael Donaghy (2001) – Oxford : Oxford University Press – ISBN : 0192626183 - Review by J. van Gijn, Department of Neurology, University Medical Centre, Utrecht, The Netherlands
The sixth edition of 'Brain's Diseases of the Nervous System' (1962) was the first and only textbook of neurology I ever used more or less regularly, between the decision to choose neurology as a speciality and the actual beginning of my training period.
The senior neurologists I subsequently came across quickly introduced me to monographs on subdisciplines such as neuromuscular disease or neuro-ophthalmology and to medical journals.
Therefore the strategy my colleagues and I soon developed if faced with a difficult problem in patient care (research is another story), was to turn to one's private collection of cherished and well-thumbed books or sometimes to an appropriate review article.
For reasons that I cannot recall I later nevertheless acquired John Walton's ninth edition (1985), but it was only rarely consulted and with little success.
Hence the pristine condition of that dark blue tome on top of my bookcase (it may well have been the first in the series that was too high to fit on an average shelf).
This waning attachment to single-volume textbooks equally applied to the American counterparts into which I sometimes looked—the main problem was the obsolescence of the omniscient neurologist rather than the shortcomings of a particular author.
The only textbooks I bought since then were old or very old.
Personal compendia written by Pratensis, Boerhaave, Romberg, Dejerine, Gowers and others are perfectly suited to give historians of neurology an informal view of the state of neurology at a given time and place, without the hedging style that so often characterizes original publications.
The invitation to review Michael Donaghy's eleventh edition was a welcome opportunity to renew my acquaintance with this emblem of British neurology .../...
In summary, the main text of the book on the whole admirably fulfils its purpose of guiding the neurologist in training to a variety of clinical features, disease conditions and therapeutic principles, usual and unusual.
The new 'Brain' is still a monument—a fortress—of British neurology, beautifully restored.
The occasional room needs rebuilding, but the main trouble is getting in.
Cfr. : http://brain.oxfordjournals.org/cgi/content/full/125/10/2370-a
Cfr. Also :
- http://www.ovid.com/site/catalog/Book/1756.jsp?top=2&mid=3&bottom=7&subsection=11
- http://www.nature.com/sc/journal/v40/n1/full/3101240a.html

Epidemic myalgic encephalomyelitis
Br Med J. 1978 June 3; 1(6125): 1436–1437
Cfr. : http://www.pubmedcentral.nih.gov/picrender.fcgi?artid=1604957&blobtype=pdf

Persisting illness and fatigue in adults with evidence of Epstein-Barr virus infection
Straus SE, Tosato G, Armstrong G, Lawley T, Preble OT, Henle W, Davey R, Pearson G, Epstein J, Brus I, et al. - Ann Intern Med. 1985 Jan;102(1):7-16 - PMID: 2578268
Clinical, serologic, virologic and immunologic evaluations for 31 adults with chronic illness and fatigue suggested that 23 had persisting Epstein-Barr virus infection.
Among these 23 patients, cellular immune mechanisms were generally normal, but 4 had mild immunoglobulin deficiencies.
However, 20 patients had abnormal serologic profiles specific for Epstein-Barr virus shown by significantly elevated titers of antibodies to the viral capsid antigen or early antigen or by a deficiency of late-appearing antibodies.
In 11 of 15 patients tested, circulating immune complexes were found.
Circulating interferon was not found in 18 patients tested, but the activity of 2-5 oligoadenylate synthetase, an interferon-induced enzyme, was increased in 5 patients studied.
Of 19 patients, 18 had persisting suppressor T-cell activity typically found in patients recovering from acute infectious mononucleosis.
We believe that the Epstein-Barr virus may be associated with chronic illness in adults.
Cfr. : http://www.ncbi.nlm.nih.gov/pubmed/2578268

Evidence for active Epstein-Barr virus infection in patients with persistent, unexplained illnesses - Elevated anti-early antigen antibodies
Jones JF, Ray CG, Minnich LL, Hicks MJ, Kibler R, Lucas DO - Ann Intern Med. 1985 Jan;102(1):1-7 - PMID: 2578266
Forty-four patients, including 26 adults and 18 children under 15 years of age, were referred for evaluation of recurrent or persistent illnesses, with symptoms including pharyngitis, lymphadenopathy, fever, headaches, arthralgia, fatigue, depression, dyslogia and myalgia.
Thirty-nine patients were positive for Epstein-Barr virus antibody with antibody levels compatible with active infection for at least 1 year.
Antiviral capsid antigen and anti-early antigen titers of patients were significantly greater (p less than 0.001) than age-group-matched controls.
The frequency, number, duration and patterns of symptoms, as well as patient sex, were compared by age in study patients seropositive and seronegative for Epstein-Barr virus.
Illness patterns were not associated with changes in specific antibody titers or clinical findings.
Lymphocyte phenotype and function analyses were done in 11 of the 39 patients positive for Epstein-Barr virus antibody; no consistent differences from normal were found.
Only 1 of 32 patients had circulating interferon, in contrast to 7 of 7 patients with acute infectious mononucleosis.
There were many adverse consequences of the illness.
Epstein-Barr virus infection may not be self-limiting and the virus may be associated with clinically recognizable illness other than infectious mononucleosis in children as well as in adults.
Cfr. : http://www.ncbi.nlm.nih.gov/pubmed/2578266

Chronic fatigue syndrome - A working case definition
Holmes GP, Kaplan JE, Gantz NM, Komaroff AL, Schonberger LB, Straus SE, Jones JF, Dubois RE, Cunningham-Rundles C, Pahwa S, et al., Division of Viral Diseases, Centers for Disease Control, Atlanta, Georgia - Ann Intern Med. 1988 Mar;108(3):387-9 - PMID: 2829679
The chronic Epstein-Barr virus syndrome is a poorly defined symptom complex characterized primarily by chronic or recurrent debilitating fatigue and various combinations of other symptoms, including sore throat, lymph node pain and tenderness, headache, myalgia and arthralgias.
Although the syndrome has received recent attention, and has been diagnosed in many patients, the chronic Epstein-Barr virus syndrome has not been defined consistently.
Despite the name of the syndrome, both the diagnostic value of Epstein-Barr virus serologic tests and the proposed causal relationship between Epstein-Barr virus infection and patients who have been diagnosed with the chronic Epstein-Barr virus syndrome remain doubtful.
We propose a new name for the chronic Epstein-Barr virus syndrome--the chronic fatigue syndrome--that more accurately describes this symptom complex as a syndrome of unknown cause characterized primarily by chronic fatigue.
We also present a working definition for the chronic fatigue syndrome designed to improve the comparability and reproducibility of clinical research and epidemiologic studies and to provide a rational basis for evaluating patients who have chronic fatigue of undetermined cause.
Cfr. : http://www.ncbi.nlm.nih.gov/pubmed/2829679

Measuring attributions about chronic fatigue syndrome
Leonard A. Jason, PhD; Renée R. Taylor, PhD, Department of Psychology, DePaul University - Address correspondence to : Leonard A. Jason, PhD, Department of Psychology, DePaul University, 2219 North Kenmore, Chicago, IL 60614 - J of Chronic Fatigue Syndrome, Vol. 8, Numbers 3/4, 2001, pp. 31-40 - Financial support for this study was provided by NIAID grant number AI36295
Three studies explored the effects of different diagnostic labels and different types of recommended treatments for Chronic Fatigue Syndrome upon attributions regarding its cause, nature, severity, contagion, prognosis and treatment.
Attributions for Chronic Fatigue Syndrome appear to change based upon the diagnostic label given for the syndrome and the type of treatment recommended.
Results suggest that, in comparison to the 'Chronic Fatigue Syndrome' label, the 'Myalgic Encephalopathy' label prompts attributions that this syndrome is a serious condition associated with a physiologically-based etiology, a poor prognosis and decreased potential for organ donation.
Results also suggest that, compared with cognitive coping skills treatment, treatment with ampligen appears to be associated with perceptions of Chronic Fatigue Syndrome as an accurate diagnosis and as a severely disabling condition.
Cfr. : http://www.cfids-cab.org/cfs-inform/Welcome/jason.taylor01.txt

Name Change
The CFIDS Association of America, 2008-01-16
The name "chronic fatigue syndrome" is problematic, misleading and does not adequately describe the serious and complex nature of the illness or the severe impact it has on a person's life.
Cfr. : http://www.cfids.org/advocacy/name-change.asp

Carol Lavrich, Chair of the Name Change Workgroup, CFSCC
Name Change Workgroup, CFSCC, National Institutes of Health Building 31C, Conference Room 10, Bethesda, Maryland : US Department of Health and Human Services, Chronic Fatigue Syndrome Advisory Committee - September 29 2003
Cfr. : http://www.hhs.gov/advcomcfs/sept_meeting_min.html#carollavrich

Name Change
Bell D.S. et al (December 03 2003) - Hubert H. Humphrey Building, 200 Independence Avenue, SW, Room 800, Washington, DC 20201 : US Department of Health and Human Services Chronic Fatigue Syndrome Advisory Committee (CFSAC) Second Meeting
Cfr. : http://www.hhs.gov/advcomcfs/dec_meeting_min.html#name_change

A chronic illness characterized by fatigue, neurologic and immunologic disorders and active human herpesvirus type 6 infection
Buchwald D, Cheney PR, Peterson DL, Henry B, Wormsley SB, Geiger A, Ablashi DV, Salahuddin SZ, Saxinger C, Biddle R et al., Department of Medicine, Brigham and Women's Hospital, Boston, MA 02115 - Ann Intern Med. 1992 Jan 15;116(2):103-13 – PMID : 1309285
Objective - To conduct neurologic, immunologic and virologic studies in patients with a chronic debilitating illness of acute onset.
Design - Cohort study with comparison to matched, healthy control subjects.
Patients - We studied 259 patients who sought care in one medical practice; 29% of the patients were regularly bedridden or shut-in.
Main outcome measures - Detailed medical history, physical examination, conventional hematologic and chemistry testing, magnetic resonance imaging (MRI) studies, lymphocyte phenotyping studies and assays for active infection of patients' lymphocytes with human herpesvirus type 6 (HHV-6).
Main results - Patients had a higher mean (+/- SD) CD4/CD8 T-cell ratio than matched healthy controls (3.16 +/- 1.5 compared with 2.3 +/- 1.0, respectively; P less than 0.003).
Magnetic resonance scans of the brain showed punctate, subcortical areas of high signal intensity consistent with edema or demyelination in 78% of patients (95% CI, 72% to 86%) and in 21% of controls (CI, 11% to 36%) (P less than 10(-9)). Primary cell culture of lymphocytes showed active replication of HHV-6 in 79 of 113 patients (70%; CI, 61% to 78%) and in 8 of 40 controls (20%; CI, 9% to 36%) (P less than 10(-8], a finding confirmed by assays using monoclonal antibodies specific for HHV-6 proteins and by polymerase chain reaction assays specific for HHV-6 DNA.
Conclusions - Neurologic symptoms, MRI findings and lymphocyte phenotyping studies suggest that the patients may have been experiencing a chronic, immunologically mediated inflammatory process of the central nervous system.
The active replication of HHV-6 most likely represents reactivation of latent infection, perhaps due to immunologic dysfunction.
Our study did not directly address whether HHV-6, a lymphotropic and gliotropic virus, plays a role in producing the symptoms or the immunologic and neurologic dysfunction seen in this illness.
Whether the findings in our patients, who came from a relatively small geographic area, will be generalizable to other patients with a similar syndrome remains to be seen.
Cfr. : http://www.ncbi.nlm.nih.gov/pubmed/1309285

Chronic fatigue syndrome - An update focusing on phenomenology and pathophysiology
Cho HJ, Skowera A, Cleare A, Wessely S, Department of Psychological Medicine, Institute of Psychiatry, King's College London, London, UK : h.cho@iop.kcl.ac.uk - Curr Opin Psychiatry. 2006 Jan;19(1):67-73 - PMID: 16612182
Purpose of review - Chronic fatigue syndrome is a controversial condition especially concerning its clinical definition and aetiopathogenesis.
Most recent research progress has been made in phenomenology and pathophysiology and we focused our review on these two areas.
Recent findings - The phenomenology research supports the notion of a discrete fatigue syndrome which can be distinguished from depression and anxiety.
The current case definition, however, may need an improvement based on empirical data.
Recent advances in understanding the pathophysiology of chronic fatigue syndrome continue to demonstrate the involvement of the central nervous system.
Hyperserotonergic state and hypoactivity of the hypothalamic-pituitary-adrenal axis constitute other findings, but the question of whether these alterations are a cause or consequence of chronic fatigue syndrome still remains unanswered.
Immune system involvement in the pathogenesis seems certain but the findings on the specific mechanisms are still inconsistent.
Genetic studies provide some evidence of the syndrome being a partly genetic condition, but environmental effects seem to be still predominant and identification of specific genes is still at a very early stage.
Summary - The recent findings suggest that further research is needed in improving the current case definition; investigating overlaps and boundaries among various functional somatic syndromes; answering the question of whether the pathophysiologic findings are a cause or consequence; and elucidating the involvement of the central nervous system, immune system and genetic factors.
Cfr. : http://www.ncbi.nlm.nih.gov/pubmed/16612182

Postviral Fatigue Syndrome - The Saga of Royal Free Disease
A. Melvin Ramsay - Gower Medical Publishing (1986) – ISBN-10 : 0906923964 / ISBN-13 : 978-0906923962
Cfr. : http://www.amazon.co.uk/Postviral-Fatigue-Syndrome-Royal-Disease/dp/0906923964

Chronic Fatigue Syndrome
Stephen E. Straus (1994) - Chronic Fatigue Syndrome, Volume 14, Infectious Disease and Therapy Series - New York : Marcel Dekker – ISBN-10 : 0824791878 / ISBN-13 : 978-0824791872
Cfr. : http://www.langtoninfo.co.uk/showitem.asp?isbn=0824791878

Low natural killer syndrome - Clinical and immunologic features
Aoki T, Usuda Y, Miyakoshi H, Tamura K, Herberman RB - Nat Immun Cell Growth Regul. 1987;6(3):116-28 - PMID: 2442602
Twenty-three patients with low natural killer syndrome (LNKS), 7 males and 16 females, are reported here.
These LNKS patients had an age range from 14 to 77 years, with a median of 36.5 years.
LNKS is a newly proposed category of immune disorders, being characteristically diagnosed by lowered NK cell activity against K562 target cells as a definite laboratory abnormality, in association with general clinical symptoms of remittent fever and uncomfortable fatigue, persisting without explanation for more than 6 months.
Other immune parameters, such as the DNA synthesis of peripheral blood mononuclear cells (PBMCs) in either the presence or absence of mitogens, the T4+/T8+ ratio and the number of Leu-11+ PBMCs, were usually within the normal range.
Also, routine laboratory tests did not detect any abnormal findings.
The LNKS patients responded well to the administration of an immunopotentiator called 'lentinan', a glucan extracted from the Japanese mushroom Lentinus edodes, despite no responses to conventional fever treatments such as the administration of antipyretics or antibiotics.
All LNKS patients observed were universally free of antibodies in their sera to human T-lymphotropic retroviruses I and III and lymphadenopathy was infrequent, indicating that the LNKS is a syndrome independent of acquired immunodeficiency syndrome (AIDS) or AIDS-related complex.
Antibodies to other known viruses tested such as Epstein-Barr or measles virus or cytomegalovirus were also negative or not significantly elevated in the sera before the initiation of lentinan administration.
If a virus is the cause of LNKS, it may be a new, unknown virus or an unknown substrain of known viruses.
None of the LNKS patients has died of this syndrome.
Cfr. : http://www.ncbi.nlm.nih.gov/pubmed/2442602

Diagnostic criteria for chronic fatigue syndrome by the CFS Study Group in Japan [Article in Japanese]
Kitani T, Kuratsune H, Yamaguchi K, Dep. of Internal Medicine, Osaka University - Nippon Rinsho. 1992 Nov;50(11):2600-5 - PMID: 1287236
Much interest recently has been given to chronic fatigue syndrome (CFS) in Japan as other countries.
The CFS Study Group sponsored by the Ministry of Health and Welfare has been developed since April 1991.
A diagnostic criteria for CFS was newly proposed by this group.
The criteria is substantially based upon the working case definition, which was made by Holmes and colleagues in 1988.
There are some modification from CDC working case definition; the criteria of probable cases of CFS was defined and postinfectious CFS was also given.
Cfr. : http://www.ncbi.nlm.nih.gov/pubmed/1287236

History of chronic fatigue syndrome [Article in Japanese]
Hashimoto N, Center for Medical Education and Information - Nippon Rinsho. 2007 Jun;65(6):975-82 - PMID: 17561685
Chronic fatigue syndrome (CFS) is not a new disease.
Similar morbidities have been known as different names since past several centuries.
For example, neurasthenia, epidemic neuromyasthenia, myalgic encephalomyelitis, Akureyri disease, Royal Free disease, chronic EBV disease, post-viral fatigue syndrome etc.
Much of the recent interest in CFS was generated by incidence of infection-like outbreak at Lake Tahoe in Nevada.
The Center for Disease Control (USA) realized that correlation was poor between those patients who had virologic evidence of EBV infection and those who had the symptoms of chronic fatigue.
This is a review of the history of CFS
(1) Historical perspectives in chronic fatigue cases in past old period
(2) Post-viral infectious fatigue and chronic fatigue (myalgic encephalomyelitis)
(3) Recent trend of CFS studies and its clinical similar situation
Finally, I would like to state that we intend to draw up a new diagnostic guideline for CFS in Japan.
Cfr. : http://www.ncbi.nlm.nih.gov/pubmed/17561685

Chronic Fatigue Syndrome - A Debilitating Disease Afflicts Millions - And the Cause is Still a Mystery
Cowley, Geoffrey, with Mary Hager and Nadine Joseph (1990-11-12) – Newsweek : Cover Story
Cfr. : http://cgi.ebay.com/RARE-NEWSWEEK-NOV-12-1990-CHRONIC-FATIGUE-SYNDROME_W0QQitemZ150197012252QQihZ005QQcategoryZ280QQcmdZViewItem

A Community-Based Study of Chronic Fatigue Syndrome
Leonard A. Jason, PhD; Judith A. Richman, PhD; Alfred W. Rademaker, PhD; Karen M. Jordan, PhD; Audrius V. Plioplys, MD; Renee R. Taylor, PhD; William McCready, PhD; Cheng-Fang Huang, MS; Sigita Plioplys, MD - Arch Intern Med. 1999;159:2129-2137
Background - Most previous estimates of the prevalence of chronic fatigue syndrome (CFS) have derived largely from treated populations and have been biased by differential access to health care treatment linked with sex, ethnic identification and socioeconomic status.
Objective - To assess the point prevalence of CFS in an ethnically diverse random community sample.
Design and Participants - A sample of 28,673 adults in Chicago, Ill, was screened by telephone and those with CFS-like symptoms were medically evaluated.
Main Outcome Measures and Analyses - Self-report questionnaires, psychiatric evaluations and complete medical examinations with laboratory testing were used to diagnose patients with CFS.
Univariate and multivariate statistical techniques were used to delineate the overall rate of CFS in this population and its relative prevalence was subcategorized by sex, ethnic identification, age and socioeconomic status.
Results - There was a 65.1% completion rate for the telephone interviews during the first phase of the study. Findings indicated that CFS occurs in about 0.42% (95% confidence interval, 0.29%-0.56%) of this random community-based sample.
The highest levels of CFS were consistently found among women, minority groups and persons with lower levels of education and occupational status.
Conclusions - Chronic fatigue syndrome is a common chronic health condition, especially for women, occurring across ethnic groups.
Earlier findings suggesting that CFS is a syndrome primarily affecting white, middle-class patients were not supported by our findings.
Cfr. : http://archinte.ama-assn.org/cgi/content/full/159/18/2129?ck=nck

Compact Oxford English Dictionary of Current English
Catherine Soanes - Oxford University Press; Rev Ed edition (January 2003) – ISBN-10 : 019860713X / ISBN-13 : 978-0198607137
Cfr. : http://www.askoxford.com/concise_oed/yuppieflu?view=uk

Emerging Illnesses and Society - Negotiating the Public Health Agenda
Randall M. Packard, Ruth L. Berkelman, Howard Frumkin, Peter J. Brown - The Johns Hopkins University Press; 1 edition (July 30, 2004) – ISBN-10 : 0801879426 / ISBN-13 : 978-0801879425
How do new diseases become part of the public health agenda ?
Emerging Illnesses and Society brings together historians, sociologists, epidemiologists, public health experts and others to explore this vital issue.
Contributors describe the processes by which patients' groups interact with medical researchers, public health institutions and the media to identify and address previously unknown illnesses, including multiple sclerosis, Tourette syndrome, AIDS, lead poisoning, Lyme disease and hepatitis C.
The introductory chapter develops a general theoretical model of the social process of "emerging"illness, identifying critical epidemiologic, social and political factors that shape different trajectories toward the construction of public health priorities.
Through case studies of individual diseases and analyses of public awareness campaigns and institutional responses, this timely volume provides important insights into the medical, social and economic factors that determine why some illnesses receive more attention and funding than others.
Cfr. : http://www.amazon.com/Emerging-Illnesses-Society-Negotiating-Public/dp/0801879426

New therapy for chronic fatigue syndrome to be tested at Stanford
Stanford University Medical Center, 8-Jan-2007 - Contact : Louis Bergeron : louisb3@stanford.edu
STANFORD, Calif. -- A preliminary study suggests there may be hope in the offing for some sufferers of chronic fatigue syndrome with a new therapy being tested by researchers at the Stanford University School of Medicine.
José Montoya, MD, associate professor of medicine (infectious diseases) and postdoctoral scholar Andreas Kogelnik, MD, PhD, have used the drug valganciclovir - an antiviral often used in treating diseases caused by human herpes viruses - to treat a small number of CFS patients.
The researchers said they treated 25 patients during the last three years, 21 of whom responded with significant improvement that was sustained even after going off the medication at the end of the treatment regimen, which usually lasts six months.
The first patient has now been off the drug for almost three years and has had no relapses.
A paper describing the first dozen patients Montoya and Kogelnik treated with the drug was published in the December issue of Journal of Clinical Virology.
"This study is small and preliminary, but potentially very important," said Anthony Komaroff, MD, professor of medicine at Harvard Medical School, who was not involved in the study : "If a randomized trial confirmed the value of this therapy for patients like the ones studied here, it would be an important landmark in the treatment of this illness."
Montoya has received a $1.3 million grant from Roche Pharmaceutical, which manufactures the drug under the brand name Valcyte, to conduct a randomized, placebo-controlled, double-blind study set to begin this quarter at Stanford.
The study will assess the effectiveness of the drug in treating a subset of CFS patients.
Montoya is speaking about his efforts at the biannual meeting of the International Association for Chronic Fatigue Syndrome in Fort Lauderdale on Jan. 11 and 12.
Chronic fatigue syndrome has baffled doctors and researchers for decades, because aside from debilitating fatigue, it lacks consistent symptoms.
Although many genetic, infectious, psychiatric and environmental factors have been proposed as possible causes, none has been nailed down.
It was often derided as "yuppie flu," since it seemed to occur frequently in young professionals, though the Centers for Disease Control and Prevention says it's most common in the middle-aged.
But to those suffering from it, CFS is all too real and its effects are devastating, reducing once-vigorous individuals to the ranks of the bedridden, with an all-encompassing, painful and sleep-depriving fatigue.
More than 1 million Americans suffer from the disorder, according to the CDC.
The disease often begins with what appears to be routine flulike symptoms, but then fails to subside completely - resulting in chronic, waxing and waning debilitation for years.
Valganciclovir is normally used against diseases caused by viruses in the herpes family, including cytomegalovirus, Epstein-Barr virus and human herpes virus-6.
These diseases usually affect patients whose immune systems are severely weakened, such as transplant and cancer patients.
Montoya, who had used the drug in treating such patients for years, decided to try using it on a CFS patient who came to him in early 2004 with extremely high levels of antibodies for three of the herpes family viruses in her blood.
At the time, she had been suffering from CFS for five years.
When a virus infects someone, the levels of antibodies cranked out by the immune system in response typically increase until the virus is overcome, then slowly diminish over time.
But Montoya's patient had persistently high antibodies for the three viruses.
In addition, the lymph nodes in her neck were significantly enlarged, some up to eight times their normal size, suggesting her immune system was fighting some kind of infection, even though a comprehensive evaluation had failed to point to any infectious cause.
Concerned about the unusual elevations in antibody levels as well as the swelling of her lymph nodes, Montoya decided to prescribe valganciclovir.
"I thought by giving an antiviral that was effective against herpes viruses for a relatively long period of time, perhaps we could impact somehow the inflammation that she had in her lymph nodes," said Montoya.
Within four weeks, the patient's lymph nodes began shrinking.
Six weeks later she phoned Montoya from her home in South America, describing how she was now exercising, bicycling and going back to work at the company she ran before her illness.
"We were really shocked by this," recalled Montoya.
Of the two dozen patients Montoya and Kogelnik have since treated, the 20 that responded all had developed CFS after an initial flulike illness, while the non-responders had suffered no initial flu.
Some of the patients take the drug for more than six months, such as Michael Manson, whose battle with CFS has lasted more than 18 years.
The former triathlete was stricken with a viral infection a year after his marriage.
After trying unsuccessfully to overcome what he thought were lingering effects of the flu, he had no choice but to drastically curtail all his activities and eventually stop working.
During his longest period of extreme fatigue, 13 1/2 weeks, Manson said, "My wife literally thought I was passing away. I could hear the emotion in her voice as she tried to wake me, but I couldn't wake up to console her. That was just maddening."
Now in his seventh month of treatment, Manson is able to go backpacking with his children with no ill after-effects.
Prior to starting the treatment, Manson's three children, ages 9 to 14, had never seen him healthy.
Montoya and Kogelnik emphasized that even if their new clinical trial validates the use of valganciclovir in treating some CFS patients, the drug may not be effective in all cases.
In fact, the trial will assess the effectiveness of the medication among a specific subset of CFS patients; namely, those who have viral-induced dysfunction of the central nervous system.
"This could be a solution for a subset of patients, but that subset could be quite large," said Kristin Loomis, executive director of the HHV-6 Foundation, which has helped fund a significant portion of the preparatory work for the clinical trial : "These viruses have been suspected in CFS for decades, but researchers couldn't prove it because they are so difficult to detect in the blood. If Montoya's results are confirmed, he will have made a real breakthrough."
"What is desperately needed is the completion of the randomized, double-blind, placebo-controlled clinical trial that we are about to embark on," Montoya said.
Cfr. : http://www.eurekalert.org/pub_releases/2007-01/sumc-ntf010807.php#

Benign myalgic encephalomyelitis (Akureyri disease, Iceland disease)
Blattner RJ - J Pediatr. 1956 Oct;49(4):504-6 - PMID: 13358047
Benign myalgic encephalomyelitis (Akureyri disease, Epidemic neuromyasthenia, Iceland disease) is an epidemic disease characterized by stiffness of the neck and back, headache, diarrhea, fever and localized muscular weakness.
Cfr. : http://www.ncbi.nlm.nih.gov/pubmed/13358047

Postviral Fatigue Syndrome - The Saga of Royal Free Disease
A. Melvin Ramsay - Gower Medical Publishing (1986) – ISBN-10 : 0906923964 / ISBN-13 : 978-0906923962
Cfr. : http://www.amazon.com/Postviral-Fatigue-Syndrome-Royal-Disease/dp/0906923964

Epidemiological study of an epidemic, diagnosed as poliomyelitis, occurring among the personnel of the Los Angeles County General Hospital during the Summer of 1934
Gilliam AG. - Public Health Bulletin, US Treasury Dept. No. 240, pp. 1-90 - Washington : United States Government Printing Office 1938

Cfr. : http://en.wikipedia.org/wiki/Chronic_fatigue_syndrome
Cfr. also :
A Disease in Search of a Name - The History of CFS and the Efforts to Change Its Name
Karen Lee Richards – ChronicFatigue.com, 01-03-2007
At : http://www.chronicfatiguesupport.com/library/showarticle.cfm/id/7603


Is a name change for chronic fatigue syndrome in the horizon ?
Marly C. Silverman - P.A.N.D.O.R.A. Net, Jan 2007 ©
Sources :
The Campaign For a Fair Name for CFS'
1/ Pro-Health, Inc - http://www.immunesupport.com/ – January 2007 Newsletter
'A CFS/FMS Newsletter'
2/ Cort Johnson - Phoenix Rising - http://phoenix-cfs.org/ - Special Edition, Laymen's Guide to the 8th IACFS Conference

There are many disagreements within the neuroendocrineimmune community as it relates to chronic fatigue syndrome, but there is one issue that the majority in our community feels very strong about it – the name used to address an "illness" which is believed to affect 4 million individuals in America (CDC).
Note
Although an official from the CDC has told P.A.N.D.O.R.A. that the figures of "four million individuals with CFS in the U.S", is a "comfortable estimate" of the current demographics in the US for CFS, no official statement has been made by the CDC in the matter.
Current literature by the CDC states that "over one million Americans are estimated to have CFS."
Physicians, patients and advocates across the country are constantly debating this important issue.
In 2006, Rich Carson, a CFS survivor and "master thriver", founder of Pro-Health, Inc., a company which caters to CFS, FM and related illnesses individuals, started a national extremely meaningful advocacy endeavor - "The Campaign for a Fair Name for CFS" - in which the primary goal is to find a suitable name for CFS, that would removed the stigma of laziness perceived by the word fatigue within the name of the illness.
Carson's inspiration and determination for this campaign came from thousands of fellow individuals diagnosed with CFS who over the years have written to him about daily struggles, coping techniques and the quality of life challenges faced by these individuals notwithstanding his own challenges with CFS as well.
One continuing sore point for these individuals as well as for Carson, is how the name CFS trivializes the illness; creates great difficult in their attempts to be taken seriously within the medical community when addressing treatment and ultimately influences very little research funding from the government and pharmaceutical companies.
A side note
In Japan the government over the years has addressed the issue of "fatigue" in many levels as it relates to work ethics, culture and epidemiology.
They have embraced the word "fatigue" as part of a chronic illness.
They realized that the loss of productivity caused by "chronic fatigue" creates a financial toll on their economy in the tune of billions of dollars.
The Japanese government has provided greater funding for research on CFS/ME and the work is supported by fatigue research centers, university and pharmaceutical companies.
Some American researchers believe that the Japanese "fatigue researchers" or CFS/ME researchers are and or will be ahead on the curve for future scientific breakthroughs.

Read more : Part II


20-02-2008 om 00:00 geschreven door Jules
0 1 2 3 4 5 - Gemiddelde waardering: 2/5 - (1 Stemmen)



Campaign for a fair name - Part II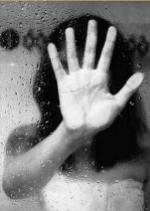 Campaign for a fair name

Part II
Carson organized a group of CFS experts and prominent CFS researchers who met on January 12, 2007 during the 8th IACFS Conference on CFS, FM and Other Related Illnesses (cfr. : http://www.iacfsme.org/ -).
This conference was co-sponsored by P.A.N.D.O.R.A. (cfr. : http://www.pandoranet.info/ -) and the Centers for Disease Control and Prevention ((CDC) – cfr. : http://www.cdc.gov/cfs/ -) .
The overall 5-day conference gathered researchers and physicians from 21 countries as well as national and international advocates who participated in the Advocates Extraordinaire© Advocacy and Media Training sponsored by P.A.N.D.O.R.A. through the generosity of our donors and sponsors.
In the group of physicians and researchers participating in the January 12, 2007 meeting included Anthony Komaroff, MD, David Bell, MD, Leonard Jason, Ph.D., Charles Lapp, MD, Lucinda Bateman, MD and Paul Cheney, MD. (Daniel Peterson, MD was absent, but provided his input by phone).
These researchers established a strong consensus that a name change should be pursued now and have agreed that the acronym 'ME' be included before the acronym 'CFS' when giving the diagnosis of CFS to a patient to ease the transition into the new name.
'ME' would then signify "myalgic encephalopathy" – because it describes nervous system pathology with associated muscle pain.
They steered away from "myalgic encephalomyelitis" (brain inflammation), one name definition favored by CFS patients in the US.
The "blue ribbon panel" chose myalgic encephalopathy because through their research and clinical observations a large number of CFS patients do not have the symptoms that apply to myalgic encephalomyelitis.
In choosing the acronym 'ME' it leaves open to two well known definitions favored by advocates.
There are many voices within the advocacy community who feel that although a name change is promising and should be addressed, are worried about disability issues, insurance companies approach to medical payments to a "new" illness, case precedents and the fact that the government is spending a large sum to educate the nation about CFS and now we want a new name which will it dilute the educational campaign efforts ?
Will it create additional and more unproductive concerns ?
But nonetheless, these same voices also accept that the name 'CFS' currently being used does carry a stigma difficult to remove.
Another area of concern express by other mainstream advocates focus on the fact that 'ME', which is largely used in Europe, also carries a stigma too.
They are aware that in parts of Europe, there are advocates who will not use their real names when conducting advocacy efforts for fear of exposure to possible employers, clients and family members.
"So, why embrace another name/acronym that can be as troublesome as the 'CFS' one ?"
In addition, the name/acronym 'ME' used in Canada defines myalgic encephalomyelitis, not myalgic encephalopathy which is the name/definition the American scientific research blue panel endorsed.
And lastly, let's not forget that other advocates also think that the 'ME' acronym leaves behind other important symptoms of the illness related to cardio and blood pressure and others are also concerned about the overlapping of CFS with fibromyalgia, Gulf War syndrome.
During the 3-day professional conference a vote by the executive board of the IACFS – International Association for Chronic Fatigue Syndrome proposed to change its name as well to include the acronym 'ME' on its official name for the professional association.
A general membership vote will be place on the ballot.
Many advocates also are following with great interest the national educational campaign for CFS ((Spark) – cfr. : http://www.cdc.gov/cfs/ -), through the CFIDS Association of America (cfr. : http://www.cfids.org/sparkcfs/media-coverage.asp -), funded by the CDC, which has created huge media interest for CFS and converged with the state of the art scientific research findings that are coming to light.
On a side note I am proud to say that one article on CFS and P.A.N.D.O.R.A. written by Nancy McVicar, medical reporter from the Sun-Sentinel (cfr. 'Research sheds light on Chronic Fatigue Syndrome' dd. November 29, 2006 at : http://www.pandoranet.info/press.html -), reached across the nation in at least 33 newspapers markets, becoming one of the most single successful media exposure for CFS in a long time !
P.A.N.D.O.R.A. was also featured on Telemundo (international Media Exposure and in the "EL Nuevo Herald" too.
So the question then being asked by many researchers and patients advocates is : "Would this well versed educational campaign produce results which would remove the "stigma" related to the words "chronic fatigue" as it is intended ? And if so, shouldn't the name remain as it is known ?"
I understand that the results of the educational campaign will be shared with the neuroendocrineimmune disorders community at large and it might shed much needed light on the subject.
There has not been a reaction from the CDC or from the NIH and from the DHHS on what some are calling a "symbolic gesture" from these well known and well respected researchers and physicians and one, as some might view without any teeth, resulting on a lackluster embracement by governmental health agencies.
Whether the name change will be accomplished soon remains to be seen, but it does send a very strong message to the national and international scientific research and advocacy communities that this is an issue well worthy pursuing and that current scientific evidence warrants a name change.
The underlined result of advocates requiring a name change across the board re-vitalizes and re-charges our advocacy movement.
Neuroendocrineimmune disorders are "emerging illnesses" and as such the construct of how they are to be perceived, researched, felt and defined falls on every major player that has a stake on the issue.
As a patient advocate I am excited about the fact that chronic fatigue syndrome is generating great interest in the country as well as overseas.
As the founder of P.A.N.D.O.R.A. I worry about quality of life issues affecting our community, but I also keep an eye on the horizon, looking for that special one that will bring hope to our community and will ultimately unlock the medical mystery which surrounds CFS.
A name change accomplishment ought to be found on that horizon too.
Cfr. : http://pandoranet.info/documents/NameChange.pdf


CFS Name Change Campaign Takes Off
Rich Carson - ProHealth's ImmuneSupport.com
I hope this letter finds you happy and enjoying good health.
Our campaign to find a suitable name for Chronic Fatigue Syndrome that does not trivialize the illness - "Campaign for a Fair Name" - is making significant progress.
Several of our readers questioned the "legitimacy" of a name that is selected by patients and not medical experts and it is a point well taken.
We are moving quickly to circumvent this scenario and here's what we've accomplished so far:
We are organizing a group of experts to guide the patient community in developing a name that would be perceived as legitimate and acceptable to the medical establishment.
This "CFS name change advisory committee" will consist of seven to ten of the world's leading CFS researchers and the selection of members is actually not difficult : only the most widely published and respected experts whose careers have revolved around the study and treatment of Chronic Fatigue Syndrome will be involved.
The purpose of this "dream team" will be to discuss and debate possible names and to develop a consensus recommendation for the new name.
Since our campaign will be primarily patient powered, it will be the CFS patient community's responsibility to determine the validity of this recommendation - and either accept or deny it on its merits.
Four of the nation's leading CFS experts have already been invited to sit on the committee; all four have graciously accepted.
They include Dr. Lucinda Bateman, Dr. Leonard Jason, Dr. Charles Lapp and the amazing Dr. Daniel Peterson.
As a first step, Dr. Jason of De Paul University has generously volunteered to design a process that will allow patients to have their voices heard and their votes tabulated.
For those of you who are not aware of Dr. Jason's work, suffice it to say he was behind the landmark study indicating that approximately 900,000 Americans suffer from Chronic Fatigue Syndrome (using the stringent "Fukuda" case definition – cfr. 'The Chronic Fatigue Syndrome: A Comprehensive Approach to Its Definition and Study' at : http://www.annals.org/cgi/content/full/121/12/953 -, which only includes patients who are the worst sufferers).
He is easily one of the world's leading CFS researchers as measured by published, peer reviewed research and we are lucky to have him on board.
We hope to complete formation of the "dream team" committee within the next several weeks.
If you have followed CFS research for long, you can easily predict our hopefuls.
Think credible, think famous, think big.
That is our motto for this part of "Campaign for a Fair Name."
Stay tuned.
Wishing you health and healing,
Sincerely,
Rich Carson, ProHealth Founder and CFS Patient
Cfr. : http://www.immunesupport.com/em/EM101806C/index.cfm
Chronic Fatigue Syndrome name change plan moves forward
Matthew Hogg
© 2003-2008 The Environmental Illness Resource, 02-11-2008
The CFS Name Change Advisory Board agrees to amend their earlier recommendations for a name to replace 'Chronic Fatigue Syndrome'.
The CFS Name Change Advisory Board (NCAB) – cfr. : http://www.immunesupport.com/ep/EP020407/index.cfm & http://www.cfs-healing.info/name-change.htm - has now put forward their proposal that chronic fatigue syndrome (CFS) should be known as ME/CFS in the United States.
The 'ME' part of the acronym will now stand for both 'Myalgic Encephalopathy' and 'Myalgic Encephalomyelitis'.
There had been disagreement previously when the name 'Myalgic Encephalopathy/CFS' was proposed as many patients preferred 'Myalgic Encephalomyelitis'.
With ME/CFS the issue of whether to use 'Myalgic Encephalopathy' or 'Myalgic Encephalomyelitis' is avoided completely.
The NCAB was formed with the aid of patients and advocates including Rich Carson, founder of ProHealth Inc/www.immunesupport.com and the man behind the Campaign for a Fair Name, in order to address problems arising from the illness being known as CFS in the US.
This name has been used for almost 20 years but many have felt it trivializes what is a very serious condition and prevents proper recognition by medical professionals, politicians, as well as the public.
The board feels that the term 'chronic fatigue syndrome' has a negative effect on important issues such as diagnosis, patient care and research funding.
Despite research finding that CFS patients experience a level of disability on a par with that of people suffering from multiple sclerosis, AIDS, heart disease and cancer patients undergoing chemotherapy, this fact is not often evident in how patients and the disease, are treated.
The NCAB includes some of the most experienced and well known doctors and researchers who specialize in the treatment of CFS.
They are likely to be recognizable to any CFS patient who has researched the condition.
The CFS Name Change
Advisory Board


NCAB members (left to right) :

Drs. Anthony Komaroff -
David Bell - Nancy Klimas -
Leonard Jason -
Charles Lapp -
Lucinda Bateman - Paul Cheney


CFS had been known as Myalgic Encephalomyelitis in many countries, including the UK, Australia, and Canada, for decades before the term 'chronic fatigue syndrome' was coined in the US.
As a result of the influence that the US has in terms of factors such as the amount of research conducted, the name 'CFS' has slowly started to replace 'ME' in these countries as well.
It is hoped this concerted effort to change the name to 'ME/CFS' will serve to reinstate the more diagnostically accurate ME throughout the world.
The board agreed to retain CFS in the name for the time being as a way to preserve continuity in research, which currently refers to CFS almost entirely, as well as to make sure patients don't have problems with issues such as disability claims.
A number of influential groups have already forged ahead and changed their names to reflect what the CFS community clearly wants.
The International Association for Chronic Fatigue Syndrome (IACFS), the largest organization of CFS researchers and doctors in the world, is now known as 'IACFS/ME'.
Patients will be invited to have the last word on whether to go with 'ME/CFS' in a vote scheduled for May 2008.
Rich Carson has commented that patients did not have the chance to have their voices heard when 'CFS' was adopted in 1988, so making sure thay they do this time around is of vital importance.
Also announced was the launch of the Campaign for a Fair Name website which will go live on January 1, 2008.
The site will provide all the latest news and information about the name change effort and will promote the use of 'ME/CFS'.
For further information regarding the name change effort please visit : Immunesupport.com -.
Rich and the team are inviting patients to get involved in making the name change happen for the benefit of everyone suffering from this devastating illness.
Cfr. : http://www.ei-resource.org/news/chronic-fatigue-syndrome-news/chronic-fatigue-syndrome-name-change-plan-moves-forward/
Name - This explains the fuss !
Mark Lajla : lajla@tdcadsl.dk
Help ME Circle (Editorship : j.van.roijen@chello.nl -), 17-02-2008
MEitis has been known ever since 1934 and has been recognized by the World Health Organization (WHO) – cfr. : http://www.who.int/en/ - since 1969.
Long before CFS was invented.
MEitis hasn't changed.
Far too many people still get very ill with Meitis (please sign the petition on : http://www.petitiononline.com/MEitis/petition.html -).
The need for another name than the CFS umbrella term - is very understandable and can only be
supported.
But what cannot be supported is the intention to replace 'CFS' with 'ME' obviously without at the same time adopting the existing ME definition (Ramsay 1988).
This would be historically, medically and diagnostically incorrect.
Reading the info on A Fair Name Campaign at : http://www.afairname.org/ - made me think, that this must be a last desperate try before closing down on 'Myalgic Encephalomyelitis' - a well defined neurological disease, recognized by the WHO and by the Health authorities of several countries outside the US.
People in these countries actually suffer from ME - they do NOT suffer from MEopathy or PVFS or ME/CFS and least of all from CFS.
In the 80' and first in the 90's 'MEitis' was on its way to be accepted and respected - until names like 'PVFS', 'CFS' and 'ME/CFS' showed up - and with them the huge and devastating interest of the psychiatrists, which we all are too familiar with - God help us !
No proper definitions are attached to 'PVFS', 'CFS' and 'Meopathy'.
The CFS definition is mostly a laugh because it is so broad that almost any disease can fit into these criteria and do take into consideration, that this has screwed up many years of vital research into Meitis.
We – the MEitis patients – are paying an unacceptable high a price for this.
PVFS is not identical to MEitis (according to Ramsay).
In many countries PVFS is mostly viewed as a post-infectious condition with a fairly good prognosis and which will typically, although not necessarily, fade away within a couple of years.
This is definitely not a correct picture of ME.
ME-opathy can mean any disease in the brain - including Meitis.
MEopathy has no specific definition and it is not classified by the WHO or anywhere else.
The term 'ME/CFS' simply doesn't make any sense.
ME and CFS are not two medically identical diseases, like this term suggests.
The closest ME gets to CFS is, that it may be a subgroup under the CFS umbrella.
So what exactly is ME/CFS ?

And Mr. Carson asks : "Why the fuss ?"
No signs of Meitis ?
This is not true.
The first researchers doing studies on MEitis certainly did find signs of MEitis when doing autopsies.
That's why WHO classified MEitis as a neurological disease in the first place.
Today researchers still find signs of MEitis also by using brain scans.
And for what it's worth : we, who do suffer from MEitis, have no doubts whatsoever about a previous or existing MEitis.
We either suffer from it directly every single day of our lives or suffer from it occasionally when having done too much or it reoccurs from time to time.
It gives such special symptoms, that having it once when falling ill, you will never forget how it's
like.
Do we want to be labelled as having diseases we do not suffer from ?
Do we want people with other - maybe treatable disease - to be labelled with a serious disease they do not suffer from ?
We certainly do not.
Physicians, researchers and psychiatrist shouldn't want this either.
Mr Carson writes : "'ME' is considered by most physicians and patients to be historically and diagnostically correct and it has been used worldwide to describe the disease for close to 50 years."
'ME' has been used to describe ME.
Period !
If ME has ever been used to describe CFS or CFS has ever been used to describe ME, this has been medically incorrect.
ME and CFS are per definition not identical.
Sticking to 'MEitis' would be historically, medically and diagnostically correct !
Why don't you stick to this ?
You have all the good reasons to do it.
And you have no reasons to link ME to CFS, which per definition hasn't much - if anything - to do with ME.
Because some CFS diagnosed people inevitably suffer from ME doesn't make CFS identical to ME.
Therefore, it's historically, medically and diagnostically incorrect to switch CFS to ME WITHOUT at the same time adopting the already existing definition for MEitis.
Also I personally find it unethical !

Cfr. also :
20-02-2008 om 00:00 geschreven door Jules
0 1 2 3 4 5 - Gemiddelde waardering: 0/5 - (0 Stemmen)



Campaign for a fair name - Part III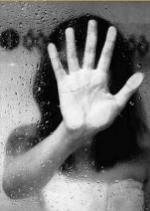 Campaign for a fair name
Part III



20-02-2008 om 00:00 geschreven door Jules
0 1 2 3 4 5 - Gemiddelde waardering: 0/5 - (0 Stemmen)


19-02-2008

Infecties












Infecties

Gezondheidsplein.nl
Goedgekeurd door N. van Hasselt, arts

Infecties worden veroorzaakt door (besmettelijke) micro-organismen – kleine, voor het oog onzichtbare organismen – die zich in het lichaam nestelen en vermenigvuldigen.
Bacteriën, virussen en sommige schimmels zijn micro-organismen.
Op ons lichaam, in de luchtwegen en darmen leven micro-organismen, die onder normale omstandigheden niet schadelijk zijn.
Over de hele wereld komen infecties voor.
Tot nu toe bestaat er voor de meeste virale infecties geen doeltreffend geneesmiddel.
Bacteriële infecties kunnen worden behandeld met antibiotica.
Veel organismen zijn besmettelijk, dat wil zeggen dat zij zich verspreiden tussen mensen die in nauw contact met elkaar leven.
Zijn besmettelijke micro-organismen eenmaal het lichaam binnengedrongen dan duurt het enige tijd voordat ze talrijk genoeg zijn om symptomen te veroorzaken.
De symptomen van een infectie worden niet alleen veroorzaakt door een beschadiging van lichaamsweefsel door micro-organismen, maar ook door de eigen afweermechanismen van het lichaam.
De witte bloedlichaampjes zullen proberen de binnengedrongen micro-organismen te verzwelgen of te vernietigen.
Sommige cellen maken speciale antistoffen aan tegen de micro-organismen.
De symptomen, die een infectie veroorzaakt, zijn ook afhankelijk van de plaats waar de infectie zich bevindt, de uitgebreidheid van de infectie en het soort micro-organisme.
Afhankelijk van de ernst en de behandelmogelijkheden kan een infectie zeer lichte verschijnselen van zich niet prettig voelen veroorzaken, tot juist extreem ziek zijn, met hoge koorts, rillingen en/of verwardheid.
Het opnemen van de temperatuur kan belangrijk zijn ter beoordeling van de ernst van de infectie.
Virale infecties zoals griep en verkoudheid worden vaak met Asperine- of Paracetamol-tabletten behandeld, maar daardoor beïnvloedt men zijn weerstand negatief.
Alle andere infecties kunnen soms met antibiotica behandeld worden.
Cfr. : http://www.gezondheidsplein.nl/aandoeningen/1010/Infectie.html



Antibioticum : http://nl.wikipedia.org/wiki/Antibioticum
Antistof : http://nl.wikipedia.org/wiki/Antistoffen
Bacterie : http://nl.wikipedia.org/wiki/Bacterie
Griep : http://nl.wikipedia.org/wiki/Griep
Micro-organisme : http://nl.wikipedia.org/wiki/Micro-organisme
Schimmels : http://nl.wikipedia.org/wiki/Schimmels
Verkoudheid : http://nl.wikipedia.org/wiki/Verkoudheid
Virus : http://nl.wikipedia.org/wiki/Virus_%28biologie%29
Witte bloedcel : http://nl.wikipedia.org/wiki/Witte_bloedcel




19-02-2008 om 23:18 geschreven door Jules
0 1 2 3 4 5 - Gemiddelde waardering: 2/5 - (2 Stemmen)


17-02-2008

Ben ik aan vakantie toe ?


Test

Ben ik aan vakantie toe ?


Met behulp van deze test kunt u erachter komen
in hoeverre u op dit moment
aan vakantie toe bent.

De test is anoniem.
Er wordt niet gevraagd
naar uw naam en adresgegevens.



Cfr. : http://www.consumed.nl/tests/76/
Ben_ik_aan_vakantie_toe




17-02-2008 om 22:14 geschreven door Jules
0 1 2 3 4 5 - Gemiddelde waardering: 2/5 - (6 Stemmen)



Back pain














Back pain

Mayo Clinic Staff ,
Feb 8, 2008
© 1998-2008 Mayo Foundation for Medical Education and Research (MFMER)

1. - Introduction
Back pain is a common complaint. Four out of five people in the United States will experience low back pain at least once during their lives.
It's one of the most common reasons people go to the doctor or miss work.
On the bright side, you can prevent most back pain.
If prevention fails, simple home treatment and proper body mechanics will often heal your back within a few weeks and keep it functional for the long haul.
Surgery is rarely needed to treat back pain.

2. - Causes
Your back is an intricate structure composed of bones, muscles, ligaments, tendons and disks — the cartilage-like pads that act as cushions between the segments of your spine.
Back pain can arise from problems with any of these component parts.
In some people, no specific cause for their back pain can be found.
2.1 – Strains
Back pain most often occurs from strained muscles and ligaments, from improper or heavy lifting or after a sudden awkward movement.
Sometimes a muscle spasm can cause back pain.
2.2 - Structural problems
In some cases, back pain may be caused by structural problems, such as :
- Bulging or ruptured disks
Disks act as cushions between the vertebrae in your spine.
Sometimes, the soft material inside a disk may bulge out of place or rupture and press on a nerve.
But many people who have bulging or herniated disks experience no pain from the condition.
- Sciatica
If a bulging or herniated disk presses on the main nerve that travels down your leg, it can cause sciatica — sharp, shooting pain through the buttock and back of the leg.
- Arthritis
The joints most commonly affected by osteoarthritis are the hips, hands, knees and lower back.
In some cases arthritis in the spine can lead to a narrowing of the space around the spinal cord, a condition called spinal stenosis.
- Skeletal irregularities
Back pain can occur if your spine curves in an abnormal way.
If the natural curves in your spine become exaggerated, your upper back may look abnormally rounded or your lower back may arch excessively.
Scoliosis, a condition in which your spine curves to the side, also may lead to back pain.
- Osteoporosis
Compression fractures of your spine's vertebrae can occur if your bones become porous and brittle.
2.3 - Rare but serious conditions
In rare cases, back pain may be related to :
- Cauda equina syndrome
This is a serious neurological problem affecting a bundle of nerve roots that serve your lower back and legs.
It can cause weakness in the legs, numbness in the "saddle" or groin area and loss of bowel or bladder control.
- Cancer in the spine
A tumor on the spine can press on a nerve, causing back pain.
- Infection of the spine
If a fever and a tender, warm area accompany back pain, the cause could be an infection.

3. - Risk factors
Factors that increase your risk of developing low back pain include :

4. - When to seek medical advice
Most back pain gradually improves with home treatment and self-care.
Although the pain may take several weeks to disappear completely, you should notice some improvement within the first 72 hours of self-care.
If not, see your doctor.
In rare cases, back pain can signal a serious medical problem.
See a doctor immediately if your back pain :
Is constant or intense, especially at night or when you lie down

Spreads down one or both legs, especially if the pain extends below the knee

Causes weakness, numbness or tingling in one or both legs

Causes new bowel or bladder problems

Is associated with pain or pulsation (throbbing) in the abdomen or fever

Follows a fall, blow to your back or other injury

Is accompanied by unexplained weight loss.
Also, see your doctor if you start having back pain for the first time after age 50, or if you have a history of cancer, osteoporosis, steroid use or drug or alcohol abuse.

5. - Screening and diagnosis
Diagnostic tests aren't usually necessary to confirm the cause of your back pain.
However, if you do see your doctor for back pain, he or she will examine your back and assess your ability to sit, stand, walk and lift your legs.
He or she may also test your reflexes with a rubber reflex hammer.
These assessments help determine where the pain comes from, how much you can move before pain forces you to stop and whether you have muscle spasms.
They will also help rule out more serious causes of back pain.
If there is reason to suspect that you have a tumor, fracture, infection or other specific condition that may be causing your back pain, your doctor may order one or more tests :
X-ray
These images show the alignment of your bones and whether you have arthritis or broken bones. X-ray images won't directly show problems with your spinal cord, muscles, nerves or disks.

Magnetic resonance imaging (MRI) or computerized tomography (CT) scans
These scans can generate images that may reveal herniated disks or problems with bones, muscles, tissue, tendons, nerves, ligaments and blood vessels.

Bone scan
In rare cases, your doctor may use a bone scan to look for bone tumors or compression fractures caused by osteoporosis.
In this procedure, you'll receive an injection of a small amount of a radioactive substance (tracer) into one of your veins.
The substance collects in your bones and allows your doctor to detect bone problems using a special camera.

Nerve studies (electromyography or EMG)
This test measures the electrical impulses produced by the nerves and the responses of your muscles.
Studies of your nerve-conduction pathways can confirm nerve compression caused by herniated disks or narrowing of your spinal canal (spinal stenosis).

6. - Treatment
Most back pain gets better with a few weeks of home treatment and careful attention.
A regular schedule of over-the-counter pain relievers may be all that you need to improve your pain.
A short period of bed rest is okay, but more than a couple of days actually does more harm than good.
If home treatments aren't working, your doctor may suggest stronger medications or other therapy.
6.1 – Medications
Your doctor may prescribe nonsteroidal anti-inflammatory drugs or in some cases, a muscle relaxant, to relieve mild to moderate back pain that doesn't get better with over-the-counter pain relievers.
Narcotics, such as codeine or hydrocodone, may be used for a short period of time with close supervision by your doctor.
Low doses of certain types of antidepressants — particularly tricyclic antidepressants, such as amitriptyline — have been shown to relieve chronic back pain, independent of their effect on depression.
6.2 - Physical therapy and exercise
A physical therapist can apply a variety of treatments, such as heat, ice, ultrasound, electrical stimulation and muscle-release techniques, to your back muscles and soft tissues to reduce pain.
As pain improves, the therapist can teach you specific exercises to increase your flexibility, strengthen your back and abdominal muscles and improve your posture.
Regular use of these techniques will help prevent pain from coming back.
6.3 – Injections
If other measures don't relieve your pain and if your pain radiates down your leg, your doctor may inject cortisone — an anti-inflammatory medication — into the space around your spinal cord (epidural space).
A cortisone injection helps decrease inflammation around the nerve roots, but the pain relief usually lasts less than six weeks.
In some cases, your doctor may inject numbing medication into or near the structures believed to be causing your back pain.
Early studies indicate that botulism toxin (Botox) also may help relieve back pain, perhaps by paralyzing strained muscles in spasm.
Botox injections typically wear off within three to four months.
6.4 – Surgery
Few people ever need surgery for back pain.
There are no effective surgical techniques for muscle- and soft-tissue-related back pain.
Surgery is usually reserved for pain caused by a herniated disk.
If you have unrelenting pain or progressive muscle weakness caused by nerve compression, you may benefit from surgery.
Types of back surgery include :
Fusion
This surgery involves joining two vertebrae to eliminate painful movement.
A bone graft is inserted between the two vertebrae, which may then be splinted together with metal plates, screws or cages.
A drawback to the procedure is that it increases the chances of arthritis developing in adjoining vertebrae.

Disk replacement
An alternative to fusion, this surgery inserts an artificial disk as a replacement cushion between two vertebrae.

Partial removal of disk
If disk material is pressing or squeezing a nerve, your doctor may be able to remove just the portion of the disk that's causing the problem.

Partial removal of a vertebra
If your spine has developed bony growths that are pinching your spinal cord or nerves, surgeons can remove a small section of the offending vertebra, to open up the passage.

7. - Prevention
You may be able to avoid back pain by improving your physical condition and learning and practicing proper body mechanics.
To keep your back healthy and strong :
Exercise
Regular low-impact aerobic activities — those that don't strain or jolt your back — can increase strength and endurance in your back and allow your muscles to function better.
Walking and swimming are good choices.
Talk with your doctor about which activities are best for you.

Build muscle strength and flexibility
Abdominal and back muscle exercises (core-strengthening exercises) help condition these muscles so that they work together like a natural corset for your back.
Flexibility in your hips and upper legs aligns your pelvic bones to improve how your back feels.

Quit smoking
Smokers have diminished oxygen levels in their spinal tissues, which can hinder the healing process.

Maintain a healthy weight
Being overweight puts strain on your back muscles.
If you're overweight, trimming down can prevent back pain.
Use proper body mechanics :
Stand smart
Maintain a neutral pelvic position.
If you must stand for long periods of time, alternate placing your feet on a low footstool to take some of the load off your lower back.

Sit smart
Choose a seat with good lower back support, arm rests and a swivel base.
Consider placing a pillow or rolled towel in the small of your back to maintain its normal curve.
Keep your knees and hips level.

Lift smart
Let your legs do the work.
Move straight up and down.
Keep your back straight and bend only at the knees.
Hold the load close to your body.
Avoid lifting and twisting simultaneously.
Find a lifting partner if the object is heavy or awkward.

8. - Complementary and alternative medicine
Many people choose hands-on therapies to ease their back pain :
Chiropractic care
Back pain is one of the most common reasons that people see a chiropractor.
If you're considering chiropractic care, talk to your doctor about the most appropriate specialist for your type of problem.
In addition to chiropractors, many osteopathic doctors and some physical therapists have training in spinal manipulation.

Acupuncture
Some people with low back pain report that acupuncture helps relieve their symptoms.
The National Institutes of Health has found that acupuncture can be an effective treatment for some types of chronic pain.
In acupuncture, the practitioner inserts sterilized stainless steel needles into the skin at specific points on the body.

Massage
If your back pain is caused by tense or overworked muscles, massage therapy may help loosen knotted muscles and promote relaxation.

Cfr. : http://www.mayoclinic.com/health/back-pain/DS00171



17-02-2008 om 22:12 geschreven door Jules
0 1 2 3 4 5 - Gemiddelde waardering: 3/5 - (2 Stemmen)



Veel vrouwen doodmoe van werk én zorg













Veel vrouwen doodmoe
van werk én zorg

Consumed, 14-02-2008


Vier op de tien vrouwen zouden graag minder werken, als dat financieel mogelijk was.
Nu voelt veertig procent van hen zich opgejaagd, moe en ziek van de stress en ondergewaardeerd in hun rol van moeder.
Dat blijkt uit onderzoek door de Volkskrant.
Van de vrouwen van onder de veertig meldt dertig procent zich wel eens ziek vanwege stress.
Onder vrouwen boven de veertig ligt dat percentage nog hoger.
De eis van economische zelfstandigheid ervaren veel werkende moeders als zeer zwaar.
Als werkgevers meer ruimte zouden bieden wat betreft werktijden, bij onverwachtse situaties thuis, kinderopvang en ouderschapsverlof, kregen ze een meer uitgeruste en dus beter presterende werkneemster daarvoor terug.

Cfr. : http://www.consumed.nl/dagnieuwtjes/3674/Veel_vrouwen_doodmoe_van_werk_én_zorg
Ouderschap en stress
Consumed, 08-02-2008

Veel ouders gaan vandaag de dag gebukt onder stress.
Een oorzaak is de wijze waarop naar het ouderschap wordt gekeken.
Vroeger hadden kinderen zich aan te passen.
Nu zijn de verwachtingen van het ouderschap hoog gespannen en is de hang naar perfectie enorm.
Veel ouders hebben erg rooskleurige verwachtingen : altijd goed uitgeruste en goed gehumeurde individuen die leven in nette, opgeruimde huizen.
Een blik in een kinderkamer, maakt duidelijk dat de werkelijkheid doorgaans een stuk grauwer is, zegt de Duitse Bettina Maehler.
Zij verzorgt ouderschapstrainingen.
Een teveel aan stress binnen gezinnen is volgens haar heel normaal geworden.

Cfr. : http://www.consumed.nl/dagnieuwtjes/3666/Ouderschap_en_stress

17-02-2008 om 22:04 geschreven door Jules
0 1 2 3 4 5 - Gemiddelde waardering: 0/5 - (0 Stemmen)


14-02-2008

Chronische vermoeidheid behandelen via internet





















Chronische vermoeidheid behandelen via internet

FitNet
Innovatiefonds Zorgverzekeraars


Het Chronisch Vermoeidheids Syndroom (CVS) wordt in toenemende mate in Nederland herkend als oorzaak van beperkingen in het dagelijkse functioneren en van inactiviteit bij jongeren.
CVS wordt omschreven als ernstige onverklaarde invaliderende moeheid die langer dan 6 maanden aanhoudt.
Cognitieve gedragstherapie (CGT) is effectief gebleken voor tweederde van deze jongeren.
CGT is echter beperkt beschikbaar en vergt specifieke deskundigheid van therapeuten die niet altijd in de regio voorhanden is.
Een alternatief voor de face-to-face CGT is een webgebaseerd programma voor jongeren met het Chronisch Vermoeidheids Syndroom (CVS) en hun ouders, voorlopig voorgesteld onder de werknaam 'FitNet'.
Het programma zal bestaan uit een informatief deel en een cognitief gedragstherapeutisch (CGT) deel dat gebaseerd is op het CGT-protocol voor jongeren van het Kenniscentrum Chronische Vermoeidheid Nijmegen.


Cfr. : http://www.innovatiefondszorgverzekeraars.nl/content/view/40/50/
Chronische vermoeidheid behandelen via internet
Kennisportaal voor de gezondheidszorg, 06-02-2008
Vandaag gaat de eerste jongere met Chronisch Vermoeidheidssyndroom (CVS) = starten met een behandeling via Internet : FitNet.
Tijdens de behandeling heeft de jongere wekelijks e-mailcontact met de therapeut.
De jongere krijgt veel vragen en opdrachten en houdt dagelijks een dagboekje bij.
De behandeling is gebaseerd op de principes van cognitieve gedragstherapie en duurt in totaal 5 tot 6 maanden.
CVS is een aandoening waarbij je je extreem moe voelt, tot weinig inspanning in staat bent en die vaak gepaard gaat met veel pijnklachten.
CVS heeft grote consequenties voor het dagelijkse leven, met ingrijpende aanpassingen voor school, sport en sociale omgang.
Volgens UMC Utrecht is het een groot voordeel dat de jongeren de behandeling thuis kunnen volgen en dat ze vrijwel meteen na de diagnose ermee kunnen beginnen.
Een psychotherapeut komt er niet meer aan te pas.
De jongere ziet alleen nog de kinderarts.
Onderzoek door de kinderarts duurt twee en daarna is bekend of de jongere CVS heeft of niet.
Het behandelprogramma is tot stand gekomen binnen een samenwerking tussen het UMC Utrecht (Wilhelmina Kinderziekenhuis) en het UMC St. Radboud.
Tekstschrijvers, IT-ers, patiënten en ontwerpers hebben het uiteindelijke resultaat mede bepaald.
Meer informatie : het Universitair Medisch Centrum Utrecht (UMC Utrecht) : www.umcutrecht.nl/subsite/cvs -.


Cfr. : http://www.verplegingenverzorging.nl/framebrowse.html
UMC Utrecht start digitale behandeling voor chronisch vermoeide patiënten
Artsennet, 05-02-2008 – Bron : UMC Utrecht
Vandaag gaat de eerste jongere met Chronisch Vermoeidheidssyndroom (CVS) starten met een behandeling via Internet : FitNet.
Deze behandelvorm is volstrekt nieuw voor deze aandoening.
Tijdens de behandeling heeft de jongere wekelijks email contact met de therapeut.
De jongere krijgt veel vragen en opdrachten en houdt dagelijks een dagboekje bij.
De behandeling is gebaseerd op de principes van cognitieve gedragstherapie en duurt in totaal 5-6 maanden.
Het grote voordeel voor de jongere is dat ze de behandeling FitNet van huis uit kunnen volgen.
Maar veel belangrijker is misschien nog wel dat ze direct na het stellen van de diagnose kunnen starten.
Er is geen doorverwijzing meer nodig van kinderarts naar psychotherapeut.
De jongere ziet alleen nog de kinderarts.
Die doet uitgebreid onderzoek om zeker te zijn van de diagnose.
Na 2 weken zijn de uitslagen van die onderzoeken bekend.
Dan is ook duidelijk of de jongere CVS heeft of niet.
Als de diagnose CVS wordt bevestigd kan de jongere direct starten met behandeling via FitNet.
De therapeut zal dan digitaal de eerste behandelstappen activeren.
Het behandelprogramma is tot stand gekomen binnen een samenwerking tussen het UMC Utrecht (Wilhelmina Kinderziekenhuis) en het UMC St. Radboud.
Tekstschrijvers, IT-ers, patiënten en ontwerpers hebben het uiteindelijke resultaat mede bepaald.
Meer informatie : het Universitair Medisch Centrum Utrecht (UMC Utrecht) : www.umcutrecht.nl/subsite/cvs -.
CVS is een aandoening waarbij je je extreem moe voelt, tot weinig inspanning in staat bent en die vaak gepaard gaat met veel pijnklachten.
CVS heeft grote consequenties voor het dagelijkse leven, met ingrijpende aanpassingen voor school, sport en sociale omgang.
Cfr. : http://www.artsennet.nl/content/resources//AMGATE_6059_1_TICH_R20535115284341//
?PHPSESSID=3f18cbd501b9fc6286444b146384f4ef
Project
Efficacy of web-based cognitive behavioural treatment
for adolescents with Chronic Fatigue Syndrome
Looptijd : 10/2007 – onbekend
Last modified: 07-11-2007
Betrokken organisaties
Betrokken personen
The proposed study will answer the question whether web-based cognitive-behavioural treatment is a more effective treatment for adolescents with the Chronic Fatigue Syndrome than the available care for the patients in the waiting list condition.
The second goal is to define those factors that are associated with outcome.
Some of the factors associated with outcome, might offer possibilities to improve the quality of the web-based CBT.
Chronisch Vermoeidheidssyndroom (CVS) wordt in toenemende mate in Nederland herkend als oorzaak van beperkingen in het dagelijkse functioneren en inactiviteit bij jongeren.
CVS wordt omschreven als ernstige onverklaarde invaliderende moeheid die langer dan 6 maanden aanhoudt.
Cognitieve gedragstherapie (CGT) is effectief gebleken voor tweederde van deze jongeren.
CGT is echter beperkt beschikbaar en vergt specifieke deskundigheid van de therapeuten die niet altijd in de regio voorhanden is.
Bovendien zijn de factoren die de effectiviteit bepalen nog onvoldoende onderzocht.
Een alternatief voor de face-to-face CGT is FitNet, een webgebaseerd programma voor jongeren met het Chronisch Vermoeidheidssyndroom (CVS) en hun ouders.
Deze andere setting van CGT sluit aan bij de jongeren van deze tijd, die opgroeien met Internet als belangrijkste communicatie medium.
Een webgebaseerd programma biedt als voordeel dat de drempel om hulpverlening te accepteren en te realiseren lager is.
De behandeling kan op elk gewenst moment door de jongere worden geactiveerd en de communicatie tussen de jongere en de therapeut kan asynchroon verlopen.
Het programma bestaat uit een informatief deel en een cognitief gedragstherapeutisch (CGT) deel dat gebaseerd is op het CGT-protocol voor jongeren van het Kenniscentrum Chronische Vermoeidheid Nijmegen.
Het webgebaseerde programma zou de toegankelijkheid voor deze vorm van therapie enorm vergroten en bovendien aansluiten bij de behoeftes en mogelijkheden van de adolescenten.
In dit onderzoeksprogramma wordt de effectiviteit van FitNet voor jongeren met CVS bepaald in een gerandomiseerde trial, waarbij FitNet vergeleken wordt met een wachtlijstconditie.
Na 5 maanden wachttijd krijgt de jongere met CVS alsnog toegang tot FitNet.
De belangrijkste uitkomstparameters zijn: moeheid, functioneren in de fysieke en sociale domeinen en in het bijzonder schoolparticipatie.
Voorafgaand aan de interventie worden metingen verricht die mogelijk voorspellend zijn voor de effectiviteit van deze interventie.
Deze metingen bestaan voornamelijk uit onderzoek m.b.v. vragenlijsten, zoals vragenlijsten betreffende angst en depressie bij het kind en moeheidverschijnselen bij de ouder(s).
Cfr. : http://www.onderzoekinformatie.nl/nl/oi/biza/d51000o/OND1326354/

Cfr. ook :
14-02-2008 om 21:42 geschreven door Jules
0 1 2 3 4 5 - Gemiddelde waardering: 4/5 - (1 Stemmen)



Nieuw onderzoek Bleijenberg naar particulier verzekerden met CVS









Nieuw onderzoek Bleijenberg
naar particulier verzekerden met CVS


De ME/CVS-Stichting Nederland
Prof. Gijs Bleijenberg is klinisch psycholoog en hoofd van het Nijmeegs Kenniscentrum Chronische Vermoeidheid (NKCV).


Prof. G. Bleijenberg
Wetenschappers vanuit verschillende disciplines doen binnen dit centrum onderzoek naar chronische vermoeidheid in het algemeen, naar vermoeidheid tijdens of na de behandeling van kanker, bij neuromusculaire aandoeningen en bij diverse andere chronische ziekten.

Bleijenberg heeft veel expertise opgebouwd rond de behandeling van chronische vermoeidheid via cognitieve gedragstherapie.
Het NKCV draagt verworven kennis over (bijvoorbeeld naar huisartsen) en helpt mee aan de verbetering van de patiëntenzorg.
Zo ontwikkelde de groep van Bleijenberg een multidimensionele vermoeidheidsdiagnostiek.
Verder geeft het NKCV ook individueel advies aan patiënten.
In het Trial-register kondigt professor Bleijenberg (Radboud Universiteit, Nijmegen) een nieuw onderzoek aan, dat in 2010 zijn beslag moet krijgen.
Particuliere verzekeraars zoals de Amersfoortse zijn veel geld kwijt aan langdurige uitkeringen voor klanten die aan CVS lijden.
De tijden zijn voorbij dat zij alle juridische procedures winnen die klanten tegen hen aanspannen, wanneer hun inkomstenderving wordt ingetrokken.
Daarom hebben de maatschappijen die een dergelijke beroepsverzekering aanbieden, verenigd in de Stichting Emblas, professor Bleijenberg verzocht of hij zijn programma voor Cognitieve Gedragstherapie zodanig kan uitbreiden dat de kans op werkhervatting bij deze verzekerden vergroot wordt.
Pikant is dat ook het UWV in Amsterdam een financiele bijdrage geeft aan het onderzoek.
De beschrijving van het programma

Introduction
A significant part of disabled clients ('claimants') receiving long term disability benefits from income protection insurance organizations suffer from a disabling fatigue and have other CFS like symptoms.
For most clients receiving benefits, the disability situation appears to be a perpetuating or spiralling down process limiting the recovery from the fatigue.
Until now CBT is the only evidence based treatment for CFS.
But it is also known that CFS patients with disease related benefits are not a good indication for CBT.
Work resumption is seldom an explicitly named goal in CBT for CFS or is not easily reached.
So mono disciplinary CBT alone seems to be insufficient to change fatigue and the disability in these patients.
So for CFS patients receiving benefits from income protection insurers (IPI), CBT has to be extended to a multidisciplinary approach, like field management.
Also the goals of the treatment have to be explicitly extended to vocational goals.
Such a field management approach is available in the Netherlands: the Multidisciplinary Disability Resolution (MDR) Program.
But the effects of this program have never been investigated in a randomised controlled trial.
Because of the long treatment duration of this field management approach, this RCT is a good basis to study the processes of change in these patients.

Research questions
Therefore the following research questions will be answered :
- What is the efficacy of the MDR programme to achieve an off-claim situation i.e. a full recovery and no mental and/or physical limitations preventing to earn the pre-disability income ?
- What are the process variables of the resolution process that are predicting the outcome of the MDR programme ?

Methods
130 patients with an income protection insurance will be randomised in two conditions, MDR program and usual care.
MDR last about 18 months.
Measurements will take place at baseline, at 6, 12, 18 and 24 months.
The primary outcome measures are :
a) off-claim or not at the post test 18 months and at follow up,
b) number of hours as a paid job during 12 days of self observation and
c) self report of a paid job or not and number of hours in this job.
Some of the process variables of interest are cognitions, anxiety, coping and physical activity.
The effects of the treatment will be analysed by a general linear model for repeated measurements will be used to analyse the effects of the interventions on the primary variables.
To study the process of change, analyses of variance and regression analyses will be used.

Relevance
The relevance of this study is that it will possibly make available an effective treatment program for chronic fatigued patients with a long term disability and long term claims.
It will also result in knowledge about the process of change and predictors of the effects of the treatment program.

Cfr. : http://www.me-cvs-stichting.nl/CFSeneenberoepsverzekering.htm


14-02-2008 om 18:48 geschreven door Jules
0 1 2 3 4 5 - Gemiddelde waardering: 5/5 - (1 Stemmen)



Een beetje verliefd - Deel I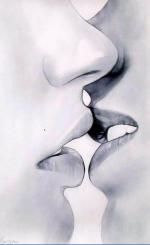 Een beetje verliefd
Deel I
Gezondheidsnet

De bekendste 'liefdesdrug' is phenylethylamine (oftewel PEA) (1).
Het is een stof die van nature in je lichaam voorkomt en lijkt op amfetamine (2).
Het effect lijkt ook op amfetamine : je kunt de hele wereld aan en nachtenlang doorhalen met je geliefde.

Shotje dopamine
PEA zorgt er bovendien voor dat dopamine (3) vrijkomt.
Dopamine is een neurotransmitter (4) : een molecuul dat signalen afgeeft aan de zenuwcellen.
Het speelt een grote rol bij het ervaren van genot en blijdschap.
Zonder dopamine worden we depressief, maar als we onze geliefde zien of aanraken, krijgen onze hersenen telkens een shotje dopamine.
Dan krijgen we dat verliefde, zwevende gevoel.

Energie en opwinding
Dopamine is niet het enige stofje dat een rol speelt bij verliefdheid.
Minstens zo belangrijk is norepinephrine, in het Nederlands beter bekend als noradrenaline (5).
Dat lijkt wat op dopamine, maar is wat 'agressiever' en geeft je net zo'n eufoor gevoel.
Daarbij zorgt noradrenaline in je hersenen voor de aanmaak van adrenaline (6), het bekende stresshormoon.
Het gevolg : hartkloppingen, vlinders in je buik, zwetende handen en... volop energie en opwinding.

Ziek van liefde
Het is dan wel heerlijk om zo verliefd te zijn, maar voor je lichaam zijn al die hormonen en neurotransmitters eigenlijk helemaal niet goed.
Ze leveren namelijk nogal wat stress op.
Langdurige hoge doses adrenaline zijn niet goed voor je hart.
Er zijn ook andere nadelen.
Sommige mensen krijgen last van slaapgebrek en buikpijn.
Anderen lijden aan concentratieproblemen of vallen té veel af, omdat ze gewoonweg geen hap door hun keel kunnen krijgen.
En wat te denken van de onthoudingsverschijnselen als je elkaar een week moet missen ?

Waanideeën
Een van de psychische bijwerkingen van dopamine is dat je onrealistisch gaat denken over het voorwerp van je liefde.
Je bent als het ware in een psychotische 'waan' beland.
Je denkt dat jouw geliefde de mooiste en geweldigste persoon op de wereld is.
Natuurlijk klopt dat beeld niet met de werkelijkheid, maar je bent zo 'onder invloed' dat je dat gewoon niet ziet.
Pas als de verliefdheid uitdooft, merk je zijn of haar slechte eigenschappen op.
Dan is de dopaminespiegel in je bloed inmiddels flink gedaald.

Daling
'Gelukkig' maak je automatisch steeds minder dopamine aan.
Net als iedere andere drug, is dopamine zeer verslavend.
We hebben al snel steeds grotere hoeveelheden nodig om het gelukkige gevoel te behouden.
Op een gegeven moment, meestal na anderhalf à drie jaar, houdt het lichaam de dopamineproductie niet meer bij.
Dan zakt de verliefdheid weg.
Op dat moment wordt de relatie verbroken.
Of de verliefdheid verandert in 'houden van'.

Knuffelhormoon
Als je de euforie van de verliefdheid niet kunt missen, is het monogame huwelijk niet aan je besteed.
Maar gelukkig heeft het lichaam ook een chemische formule voor een langdurige relatie.
Tot aan je diamanten bruiloft maakt je lichaam oxytocine (7) aan als je je partner ziet.
Oxytocine wordt wel 'knuffelhormoon' of 'relatiecement' genoemd.
Het is een 'zusje' van dopamine, maar het effect is minder extreem.
Vrouwen hebben hoge spiegels oxytocine rondom de bevalling.
Dat zorgt er onder meer voor dat de baarmoeder weer samentrekt tot de normale grootte en dat de melkproductie op gang komt.
Bijkomend voordeel is dat de jonge moeder als het ware verliefd wordt op haar pasgeboren kindje.
Een handige biologische reactie met als functie dat je goed voor je baby zorgt.
Er is volop onderzoek gedaan naar het knuffelhormoon.
Er zijn opvallende aanwijzingen dat zowel mannen als vrouwen oxytocine aanmaken bij knuffelen en strelen.
In ieder geval is duidelijk dat mensen met te weinig oxytocine moeite hebben om relaties goed te houden.

Lover of chocolade ?
Andere hormonen die een rol spelen tussen vaste partners zijn endorfines (8).
Dat zijn lichaamseigen morfines, die pijnstillend en rustgevend werken.
Endorfines zorgen voor een ontspannen gevoel als je bij elkaar bent en nemen angst weg.
Heb je geen vaste partner, zoek dan je troost in chocolade.
Een flinke reep pure chocolade en je endorfinespiegel schiet omhoog !

Bio-logisch ?
Voor een goede relatie heb je 'chemie' nodig...
Het is misschien niet romantisch te bedenken dat ons lichaam een scheikundelab is en verliefdheid een gelukte chemische proef.
Maar het is wél logisch dat ons lichaam zo werkt.
Per slot van rekening leidt verliefdheid doorgaans tot seks en zo houden we nu eenmaal de menselijke soort in stand.
En seks is ook heel gezond en goed voor de lijn.
Het kost immers flink wat calorieën, je maakt het gelukshormoon serotonine (9) aan en bij een orgasme wordt het lichaam overspoeld met endorfines.
Dat smaakt naar meer...

Cfr. : http://www.gezondheidsnet.nl:80/relatie/artikelen/633/een-beetje-verliefd
Toelichting :




Lees verder : Deel II

14-02-2008 om 17:34 geschreven door Jules
0 1 2 3 4 5 - Gemiddelde waardering: 2/5 - (8 Stemmen)



Een beetje verliefd - Deel II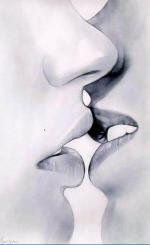 Een beetje verliefd
Deel II
Endorfines
Wikipedia
Endorfines zijn lichaamseigen stoffen, vaak polypeptides, die als neurotransmitter fungeren.
Neurotransmitters worden door de ene zenuwcel in een synaps vrijgelaten, in de andere zenuwcel zitten receptoren voor de betreffende stof.
De veel eerder bekende morfine-derivaten waaraan endorfines een deel van hun naam aan ontlenen, zijn toevallig in staat dezelfde receptoren te activeren.
De chemische bouw van morfine- moleculen vertoond weinig tot geen overeenkomst met die van de endorfines.
Voor de tweede zenuwcel betekent activeren van de receptor vaak het oproepen van een prettig, plezierig, minder bedreigend gevoel.
Het maakt daarbij niet uit of het een echt of een door morfine veroorzaak signaal is.
Ethymologie
Het woord 'endorfine' is samengevoegd uit de stammen 'endo', wat vertaald kan worden met 'binnen' en 'morfine', waarmee naar de op de morfines lijkende effecten wordt verwezen.
Effecten
Endorfines werken in de eerste plaats pijnonderdrukkend, maar zorgen ook voor een gevoel van geluk of euforie, zoals de 'runners high' bij duursporters.
De roesachtige toestand die kan ontstaan na een fysieke inspanning wordt gedeeltelijk veroorzaakt door het vrijkomen van endorfine.
Opium en heroïne werken op dezelfde receptoren in als endorfine.
De smaakervaring bij suikers, vetten en ook chocolade produceert endorfine in het lichaam.
Ook werkt deze verslavende stof zeer actief bij automutilatie of zelfverminking.
Cfr. : http://nl.wikipedia.org/wiki/Endorfine
Cfr. ook :
- http://www.avsh.nu/avsh/informatief/endorfine.php
- 'Pijn een goede boosdoener' op : http://www.tlichtpuntje.be/faq/vraagpijn.htm



Serotonine
Wikipedia
Serotonine is een neurotransmitter die is betrokken bij stemming, zelfvertrouwen, slaap, emotie, seksuele activiteit en eetlust.
Het speelt ook een rol bij de verwerking van pijnprikkels.
Serotonine heeft een exciterende werking en werkt als regulator van het dopamine-systeem.
Serotonine wordt afgegeven door serotonerge neuronen in de hersenen die naar verschillende onderdelen lopen, waaronder de prefrontale cortex (PFC).
Dit gebied speelt een belangrijke rol bij onder andere verslaving en agressie.
De cellichamen van de serotonerge neuronen liggen in en/of vlakbij de nuclei raphes en medulla oblongata.
Biochemie
Serotonine, of 5-hydroxytryptamine (5-HT) is een monoamine die gesynthetiseerd wordt door het lichaam, door het aminozuur tryptofaan om te zetten met behulp van enzymen tot serotonine.
Serotonine kan niet door de bloed-hersenbarrière en wordt in de hersenen gemaakt.
Voor deze synthese van serotonine is het volledig afhankelijk van de aanvoer van tryptofaan en 5-HTP.[1]
Neurotransmissie
Serotonine in zijn actieve vorm wordt opgeslagen in vesikels (blaasjes) in de presynaptische eindiging en kan losgelaten worden in de synaptische spleet.
Daar diffundeert het naar de postsynaptische eindiging en bindt aan receptoren.
De activiteit van serotonine wordt beëindigd door het opnemen van de moleculen uit de synaps door de monoaminetransporter en door afbraak van serotonine door monoamino-oxidase (MAO).
Serotonine en depressie
Bij ziekten als depressie kan een geneesmiddel uit de groep van selectieve serotonineheropnameremmers worden voorgeschreven.
Dit zorgt ervoor dat de heropname van serotonine uit de synaptische spleet geremd wordt, waardoor de activiteit van serotonine verlengd wordt.
Voorbeelden van deze antidepressiva zijn : paroxetine (Seroxat®), venlafaxine (Efexor®XR) en fluoxetine (Prozac®).
De oudere anti-depressiva zijn óf heropnameremmers van zowel serotonine als noradrenaline (TCA's) óf ze remmen het enzym monoamino-oxidase ('MAO-remmers').
Hoewel de verwachtingen met betrekking tot de nieuwe middelen hooggespannen waren, blijken ze niet veel beter te werken dan de oudere, de bijwerkingen in het algemeen zijn minder ernstig.
Serotonine en voortijdig klaarkomen
Ongeveer 30% van de mannen heeft last van Voortijdig Klaarkomen ('ejaculatio praecox').
Dit kan als oorzaak meerdere reden hebben.
Het kan tussen de oren zitten, als gevolg van stress.
Maar het kan ook het gevolg zijn van een overgevoelige eikel.
Dit kan komen door een tekort aan Serotonine.
Paroxetine (Seroxat®) is een oplossing om dit tekort aan te vullen, echter kan paroxetine (Seroxat®) verslavend werken en is eigenlijk een anti-depressivum.
Er wordt gezocht naar een middel dat het tekort aan Serotonine aanvult, maar niet schadelijk is.
Bij zowel vrouwen als mannen die dit probleem niet hebben maar wel antidepressiva slikken komt het vaak voor dat ze meer moeite hebben met klaarkomen.
Cfr. : http://nl.wikipedia.org/wiki/Serotonine




14-02-2008 om 17:25 geschreven door Jules
0 1 2 3 4 5 - Gemiddelde waardering: 1/5 - (1 Stemmen)



Chronic pain harms the brain
























Dr. Dante R. Chialvo
Chronic pain harms the brain
Northwestern University – ProHealthNetwork.com, Feb 5 2008 - ©2000 ProHealth, Inc. : http://prohealth.com

CHICAGO - People with unrelenting pain don't only suffer from the non-stop sensation of throbbing pain.
They also have trouble sleeping, are often depressed, anxious and even have difficulty making simple decisions.

"Stuck on Full Throttle"
In a new study, investigators at Northwestern University's Feinberg School of Medicine have identified a clue that may explain how suffering long-term pain could trigger these other pain-related symptoms :
- Researchers found that in a healthy brain all the regions exist in a state of equilibrium.
When one region is active, the others quiet down.
- But in people with chronic pain, a front region of the cortex mostly associated with emotion "never shuts up", said Dante Chialvo (cfr. : http://www.chialvo.net/files/cv.pdf -), lead author and associate research professor of physiology at the Feinberg School.
"The areas that are affected fail to deactivate when they should."
They are stuck on full throttle, wearing out neurons and altering their connections to each other.

Comparison of brains
These images show the brain from the left side, demonstrating striking differences between chronic pain patients and healthy subjects.
They illustrate with colors how much activation (red-yellow) or deactivation (dark/light blue) was found at each location.
(Credit : Image courtesy of Northwestern University)
This is the first demonstration of brain disturbances in chronic pain patients not directly related to the sensation of pain.
The study was published Feb. 6 in The Journal of Neuroscience : "Beyond feeling - Chronic pain hurts the brain, disrupting the default-mode network dynamics"

Beyond feeling - Chronic pain hurts the brain, disrupting the default-mode network dynamics
Marwan N. Baliki,1 Paul Y. Geha,1 A. Vania Apkarian,1,2,3,4 and Dante R. Chialvo1 - Departments of 1Physiology, 2Anesthesia, and 3Surgery, and 4Lurie Cancer Center, Feinberg School of Medicine, Northwestern University, Chicago, Illinois 60611 - Correspondence should be addressed to : Dante R. Chialvo, Department of Physiology, Northwestern University,

303 East Chicago Avenue, Chicago, IL 60611 – Email :

d-chialvo@northwestern.edu

- The Journal of Neuroscience, February 6, 2008, 28(6):1398-1403

Chronic pain patients suffer from more than just pain; depression and anxiety, sleep disturbances and decision-making abnormalities (Apkarian et al., 2004a) also significantly diminish their quality of life.

Recent studies have demonstrated that chronic pain harms cortical areas unrelated to pain (Apkarian et al., 2004b; Acerra and Moseley, 2005), but whether these structural impairments and behavioral deficits are connected by a single mechanism is as of yet unknown.

Here we propose that long-term pain alters the functional connectivity of cortical regions known to be active at rest, i.e., the components of the "

default mode network

" (DMN).

This DMN (Raichle et al., 2001; Greicius et al., 2003; Vincent et al., 2007) is marked by balanced positive and negative correlations between activity in component brain regions.

In several disorders, however this balance is disrupted (Fox and Raichle, 2007).

Using well validated functional magnetic resonance imaging (fMRI) paradigms to study the DMN (Fox et al., 2005), we investigated whether the impairments of chronic pain patients could be rooted in disturbed DMN dynamics.

Studying with fMRI a group of chronic back pain (CBP) patients and healthy controls while executing a simple visual attention task, we discovered that CBP patients, despite performing the task equally well as controls, displayed reduced deactivation in several key DMN regions.

These findings demonstrate that chronic pain has a widespread impact on overall brain function and suggest that disruptions of the DMN may underlie the cognitive and behavioral impairments accompanying chronic pain.

Cfr. :

http://www.jneurosci.org/cgi/content/abstract/28/6/1398

Chronic low back pain vs. pain free volunteers
Chialvo and colleagues used functional magnetic resonance imaging (fMRI) to scan the brains of people with chronic low back pain and a group of pain-free volunteers while both groups were tracking a moving bar on a computer screen.
The study showed the pain sufferers performed the task well but "at the expense of using their brain differently than the pain-free group," Chialvo said.
When certain parts of the cortex were activated in the pain-free group, some others were deactivated, maintaining a cooperative equilibrium between the regions.
This equilibrium also is known as the resting state network of the brain.
In the chronic pain group, however, one of the nodes of this network did not quiet down as it did in the pain-free subjects.
This constant firing of neurons in these regions of the brain could cause permanent damage, Chialvo said.
"We know when neurons fire too much they may change their connections with other neurons and or even die because they can't sustain high activity for so long," he explained.
"If you are a chronic pain patient, you have pain 24 hours a day, seven days a week, every minute of your life," Chialvo said : "That permanent perception of pain in your brain makes these areas in your brain continuously active. This continuous dysfunction in the equilibrium of the brain can change the wiring forever and could hurt the brain."
Chialvo hypothesized the subsequent changes in wiring "may make it harder for you to make a decision or be in a good mood to get up in the morning. It could be that pain produces depression and the other reported abnormalities because it disturbs the balance of the brain as a whole."

Study of new pain control approaches "essential"
He said his findings show it is essential to study new approaches to treat patients - not just to control their pain but also to evaluate and prevent the dysfunction that may be generated in the brain by the chronic pain.
For more information, contact Dante R. Chialvo : d-chialvo@northwestern.edu or Northwestern press representative Marla Paul : Marla-Paul@northwestern.edu -.

Cfr. : http://prohealth.com/library/showarticle.cfm?id=2874&T=HEALTH&B1=EG021308


14-02-2008 om 00:00 geschreven door Jules
0 1 2 3 4 5 - Gemiddelde waardering: 3/5 - (5 Stemmen)


11-02-2008

Night-time leg cramps
























Night-time leg cramps


Nocturnal leg cramps in older people

Butler, J V : Mulkerrin, E C ; O'Keeffe, S T Citation - Postgrad-Med-J. 2002 Oct; 78(924): 596-8

Nocturnal leg cramps are common in older people.
Such cramps are associated with many common diseases and medications.
Physiological methods may be useful for preventing cramps in some people, but there have been no controlled trials of these approaches.
Quinine is moderately effective in preventing nocturnal leg cramps.
However, there are concerns about the risk/benefit ratio with this drug.
In patients with severe symptoms, a trial of 4-6 weeks' treatment with quinine is probably still justified, but the efficacy of treatment should be monitored, for example using a sleep and cramp diary.
Cfr. : http://grande.nal.usda.gov/ibids/index.php?mode2=detail&origin=ibids_references&therow=490016
Night-time leg cramps
Gabe Mirkin, M.D.
CBS News Radio
Report #6752
Checked 02-01-2008

Have you been awakened in the middle of the night by a sudden painful cramp in your leg ?
So have lots of other people.
Cramping during sleep is usually due to an exaggeration of a normal muscle reflex.
When you turn during sleep, you contract your calf muscles and stretch their tendons.
This stimulates nerve stretch receptors in the tendon and sends a message back to the spinal cord, telling the calf muscles to contract.
Sometimes, the muscles remain contracted and hurt.
Painful muscle cramps at night can also be caused by nerve damage such as that caused by pinching a nerve, muscle damage, a partially-obstructed flow of blood to the legs or abnormal mineral or hormone levels, so if you have this problem, check with your doctor.
If you do not have a serious cause, you can often prevent night cramps by exhausting the stretch reflex before you go to bed by stretching your calf muscles with wall pushups and applying a heating pad for 10 minutes before you go to sleep.
The only drug that has been shown to be effective in treating night-time leg cramps is quinine, but the Food and Drug Administration stopped over-the-counter marketing of this remedy because of concerns about irregular heart beats and other side effects.
Doctors may still prescribe quinine pills for relief of leg cramps, but they can cause birth defects and miscarriages, so they should never be taken by a pregnant woman.
Quinine can also cause ringing in the ears, headache, nausea, disturbed vision, chest pain, asthma and other problems.

Cfr. also
Ask the doctor - Nocturnal leg cramps
Jim Mitterando - © 2007 Healthcare South
Cfr. : http://www.healthcaresouth.com/pages/askthedoctor/Nocturnallegcramps.htm

Benign nocturnal leg cramps - Current controversies over use of quinine
Leclerc KM, Landry FJ, Department of Medicine, Madigan Army Medical Center, Fort Lewis, WA 98433, USA : kennethmleclerc@e-mail.amedd.army.mil - Postgrad Med. 1996 Feb;99(2):177-8, 181-4 - PMID: 8632965
Benign nocturnal leg cramps are a relatively common and bothersome complaint, particularly among the elderly.
Careful history taking and physical examination can exclude the majority of disorders in the differential diagnosis.
Mechanical treatment of an acute muscle cramp involves stretching of the affected muscle.
Prophylaxis includes both mechanical and pharmacologic measures.
The efficacy of quinine sulfate has been supported in the majority of well-designed studies, but its use is controversial and the FDA has banned over-the-counter quinine-based products used for leg cramps.
Potentially fatal hypersensitivity reactions and thrombocytopenia can occur with use of quinine.
Cfr. : http://www.ncbi.nlm.nih.gov/pubmed/8632965

Effectiveness of quinine in treating muscle cramps - A double-blind, placebo-controlled, parallel-group, multicentre trial
Diener HC, Dethlefsen U, Dethlefsen-Gruber S, Verbeek P, Department of Neurology, University of Essen, Germany - Int J Clin Pract. 2002 May;56(4):243-6 - PMID: 12074203
To determine the efficacy and safety of quinine in treating nocturnal muscle cramps we performed a double-blind, placebo-controlled, parallel-group, multicentre trial in 17 general practice centres in Germany.
Ninety-eight patients aged 18-70 years with more than six muscle cramps in two weeks were enrolled.
A two-week run-in period without treatment was followed by two weeks of treatment with 400 mg quinine or placebo per day and a wash-out period of two weeks without treatment.
The primary outcome measure was the reduction in the number of muscle cramps between the run-in and treatment periods.
The intensity of cramps, number of nights with cramps, sleep disturbance and intensity of pain were recorded as secondary outcome measures.
At baseline the median number of cramps was 12 in two weeks in both groups.
The median reduction between the run-in and therapy phases was eight (95% CI 7-10) versus six (95% CI 3-7) muscle cramps during quinine and placebo treatment; 36 (80%) participants in the quinine group and 26 (53%) in the placebo group had a reduction of at least 50% in the number of muscle cramps.
Frequency, intensity and pain at night showed a statistically significant difference in favour of quinine.
The improvement was more evident according to physician assessment than patient assessment; this is corroborated by the high placebo response rate.
No significant differences were found between the two groups with respect to side-effects.
Short term treatment with 400 mg quinine per day can effectively prevent nocturnal leg cramps in adults without relevant side-effects.
Cfr. : http://www.ncbi.nlm.nih.gov/pubmed/12074203

FDA Consumer November, 1994
Cfr. : http://www.fda.gov/bbs/topics/CONSUMER/CON0291a.html

Five ways to prevent nighttime leg cramps
© 1997 - 2007 ThirdAge Inc.
Leg cramps can ruin a good night's sleep, but there are ways to prevent them.
While it lasts, the pain from a leg cramp can be excruciating.
Usually it goes away within a few minutes, though bad ones can cause lingering soreness.
Typically, leg cramps affect the muscles in the calf (the large one is called the gastrocnemius) or along the sole of the foot.
The best immediate response is gently stretching the taut muscles.
With the calf muscles, you can do that by grasping your toes and then slowly pulling your foot toward you.
Leaning forward against a wall while keeping your heels on the ground does the same thing.
Just standing up and putting weight on the affected leg may help, though you should be careful about falling : get some help if someone is there to assist you.
Heat (from a heating pad or warm -- not hot -- water) or massaging of the leg and foot can also help muscles relax, although it's best to try stretching first.
Prevention Tips
Here are five suggestions for preventing leg cramps before they happen :
- Wear good shoes - Flat feet and other structural problems make some people particularly susceptible to leg cramps. Proper footwear is one way to compensate.
- Loosen up the covers - Many people like to sleep under snug covers. But, especially if you're lying on your back, the covers can press your feet down, a position that tightens up the calf and the muscles along the bottom of the foot. Tight muscles are vulnerable to cramping. Just loosening the covers can help.
- Stretch - Stretching your calf and foot muscles before you go to bed can help prevent cramps in the first place. Use the same techniques that stretch the calf and foot muscles during a leg cramp. You can also try placing the front part of your feet on the bottom step of a stairway and slowly lowering your heels so they're below the level of the step.
Cfr. : http://www2.thirdage.com/articles/five-ways-prevent-nighttime-leg-cramps

Leg cramps & supplements
© Bodyandfitness.com
Baseball players coined the term 'charley horse' more than 100 years ago for the cramps they got in their tired, overworked leg muscles.
Whether you're running the bases or lying in bed, nerves send signals to the muscles to tell them when to contract and relax.
When these signals get scrambled, the muscle responds by cramping.
What mixes up the messages ?
.../...
Cfr. : http://www.bodyandfitness.com/Information/Health/legcramp.htm

Leg cramps at night
The Analyst, (last updated) Feb 02, 2008
Nocturnal leg cramps are sudden, involuntary contractions of the calf muscles that occur during the night or while at rest.
The cramps can affect persons in any age-group, but they tend to occur in middle-aged and older populations.
Sometimes muscles in the soles of the feet also cramp.
Please note that it is extremely important to obtain an accurate diagnosis before trying to find a cure.
Many diseases and conditions share common symptoms : if you treat yourself for the wrong illness or a specific symptom of a complex disease, you may delay legitimate treatment of a serious underlying problem.
In other words, the greatest danger in self-treatment may be self-diagnosis.
If you do not know what you really have, you can not treat it !
Knowing how difficult it is to weed out misinformation and piece together countless facts in order to see the "big picture", we now provide simple, inexpensive online access to The Analyst™.
Used by doctors and patients alike, The Analyst™ is a computerized diagnostic tool that sits on a vast accumulation of knowledge and research.
By combining thousands of connections between signs, symptoms, risk factors, conditions and treatments, The Analyst™ will help to build an accurate picture of your current health status, the risks you are running and courses of action (including appropriate lab testing) that should be considered.
Full information is available here.
Research has not identified precisely what causes nighttime muscle cramps.
The problem is most likely with the nerves controlling the muscles rather than with the muscles themselves.
Some research points to a problem with the transition from wakefulness to sleep.
Many individuals who have nocturnal leg cramps have them at the time of dreaming.
That's why some researchers think that these cramps result from a subtle malfunction in the control system that normally separates our brain from the body movements we make in our dreams.
However, most scientists believe that the problem is not a disorder within the brain.
Sometimes the cramps are caused by overexertion of the muscles, structural disorders (flat feet), standing on concrete, prolonged sitting, inappropriate leg positions while sedentary or dehydration.
Doctors do know that those who are more muscular seem to have more leg cramps.
Less common causes include diabetes, Parkinson's disease, hypoglycemia, anemia, thyroid and endocrine disorders and use of some medications.
Low levels of certain minerals known as electrolytes—magnesium, potassium, calcium and sodium—have long been linked to leg cramps (marathon runners sweating out the miles are particularly prone to this variety).
Certain drugs, such as diuretics have also been cited as a cause of leg cramps.
Dialysis patients often complain of leg cramps and pregnancy is also a factor.
To prevent cramping consider the regular use of supplements, especially calcium, magnesium, potassium and sodium (only if your sodium intake is low or if you sweat a lot).
Stretching your calves regularly during the day and at night will help.
You can often prevent night cramps by exhausting the stretch reflex before you go to bed by stretching your calf muscles with wall pushups and applying a heating pad for 10 minutes before going to bed.
Keeping blankets loose at the foot of the bed will help prevent unnatural positioning of your feet and toes which can cause night time cramping.
When cramping occurs, try walking on the affected leg and then elevate it.
Stretch your calf by grabbing your toes and pulling them upward toward your knee, especially with you leg extended straight.
Take a hot shower or warm bath or apply an ice massage to the cramped muscle.
Persistent or severe leg cramps often are treated with medication.
Such medications include diphenhydramine hydrochloride (Benadryl), simple muscle relaxants such as meprobamate (Equanil, Miltown) and verapamil hydrochloride (Calan, Isoptin, Verelan).
Quinine, while effective, has too many side effects and has been banned in the US for this use .../...
Cfr. :
- http://www.digitalnaturopath.com/cond/C466089.html
- http://www.diagnose-me.com/cond/C466614.html

Magnesium for the treatment of nocturnal leg cramps - A crossover randomized trial
Frusso R, Zárate M, Augustovski F, Rubinstein A, Unidad de Medicina Familiar y Preventiva, Hospital Italiano de Buenos Aires, Argentina - J Fam Pract. 1999 Nov;48(11):868-71 - PMID: 10907623
Background - Nocturnal leg cramps are a common health problem in the ambulatory setting.
Our objective was to evaluate the efficacy of magnesium in the treatment of nocturnal leg cramps.
Methods - Our study was a crossover randomized double-blind placebo-controlled trial.
We included patients from a large university-based ambulatory clinic in Buenos Aires, Argentina, with at least 6 cramps during the previous month.
A total of 93 subjects took part in a 4-week washout period with placebo.
Those who were still eligible (n = 45) were randomized to receive either (1) an oral dose of 900 mg magnesium citrate twice daily for 1 month, followed by a matching placebo for 1 month or (2) the placebo first, followed by magnesium.
Both groups had a 4-week washout period with placebo between each treatment month.
Forty-two patients completed the 4-month study.
The main outcome was the number of nocturnal leg cramps and the secondary outcomes were duration, severity and sleep disorders caused by those cramps.
Results - There were no significant differences between magnesium and placebo in any of the evaluated outcomes.
The mean number of cramps was 11.1 (standard deviation [SD] +/- 7.3) for placebo versus 11.8 (SD +/- 7.6) for magnesium (P = .59).
We observed a significant period-effect bias : all patients improved over time regardless of the treatment sequence they received.
Conclusions - Magnesium was not effective for the treatment of nocturnal leg cramps.
The period-effect bias probably occurred because of a combination of the natural history of this condition, a regression to the mean and a true placebo effect.
Cfr. : http://www.ncbi.nlm.nih.gov/pubmed/10907623

Managing nocturnal leg cramps — Calf-stretching exercises and cessation of quinine treatment - A factorial randomised controlled trial
Richard J Coppin, B Med Sci, DRCOG, General Practitioner and Dorothy M Wicke, RN, CHCN-GPN, Nurse, The Surgery, Overton, Basingstoke - Paul S Little, MRCP, FRCGP, MD, Professor of Primary Care Research, University of Southampton - Address for correspondence : Dr Richard Coppin, The Surgery, Station Road, Overton, Basingstoke, Hants RG25 3DZ. E-mail : overtonsurgery@dial.pipex.com - Received October 14, 2003; Revised March 24, 2004; Accepted July 27, 2004 - Br J Gen Pract. 2005 March 1; 55(512): 186–191 – PMC1463088 - © British Journal of General Practice, 2005.
Background - Quinine is a common treatment for nocturnal leg cramps but has potential side effects.
An uncontrolled study suggested that calf-stretching exercises could prevent nocturnal leg cramps (night cramps) but these findings have never been confirmed.
Aim - To assess the effect of calf-stretching exercises and cessation of quinine treatment for patients with night cramps taking quinine.
Design of study - Randomised controlled trial.
Setting - Twenty-eight general practices in southern England.
Method - One hundred and ninety-one patients prescribed quinine for night cramps were randomised to one of four groups defined by two 'advice' factors : undertake exercises and stop quinine.
After 6 weeks they were advised that they could take quinine and undertake the exercises freely.
Documentation of cramp at 12 weeks was achieved in 181 (95%) patients.
Main outcome measures were : symptom burden score and frequency of night cramps and quinine usage.
Results - At 12 weeks there was no significant difference in number of cramps in the previous 4 weeks (exercise = 1.95, 95% confidence interval [CI] = −3.01 to 6.90; quinine cessation = 3.45, 95% CI = −1.52 to 8.41) nor symptom burden or severity of cramps.
However, after 12 weeks 26.5% (95% CI = 13.3% to 39.7%) more patients who had been advised to stop quinine treatment reported taking no quinine tablets in the previous week (odds ratio [OR] = 3.32, 95% CI = 1.37 to 8.06), whereas advice to do stretching exercises had no effect (OR = 0.73, 95% CI =0.27 to 1.98]).
Conclusions - Calf-stretching exercises are not effective in reducing the frequency or severity of night cramps.
Advising those on long-term repeat prescriptions to try stopping quinine temporarily will result in no major problems for patients, and allow a significant number to stop medication.
Cfr. : http://www.pubmedcentral.nih.gov/articlerender.fcgi?artid=1463088

Meta-analysis of efficacy of quinine for treatment of nocturnal leg cramps in elderly people
Man-Son-Hing M, Wells G, Division of Geriatric Medicine, University of Ottawa, Ontario, Canada - BMJ. 1995 Jan 7;310(6971):13-7 - PMID: 7827545
The results of six double-blind studies show that quinine can prevent nocturnal leg cramps in general ambulatory populations.
Objective - To assess quantitatively the efficacy of quinine (as quinine sulphate) compared with placebo in the treatment of nocturnal leg cramps.
Design - A meta-analysis of six randomised, double blind, crossover trials.
Setting - Randomised trials that were available as of April 1994.
Subjects - A total of 107 general ambulatory patients who suffered from regular nocturnal leg cramps from six clinical trials.
Results - Data from individual patients were used to calculate point estimates and 95% confidence intervals for each of the outcome measures reported by these studies. Treatment with quinine resulted in a significant reduction in the number of cramps for a four week period compared with placebo (8.83 fewer cramps; 95% confidence interval 4.16 to 13.49). Treatment with quinine reduced the number of nights with cramps by 27.4% (24.0% to 30.8%) compared with placebo. Treatment did not produce a significant change in the severity or duration of individual nocturnal leg cramps. Side effects were uncommon.
Conclusions - The results indicate that quinine can prevent nocturnal leg cramps in general ambulatory populations. Given the possible serious side effects of treatment with quinine, the benefits and risks in patients taking this drug should be closely monitored.
Cfr. :
- http://www.bmj.com/cgi/content/full/310/6971/13
- http://www.ncbi.nlm.nih.gov/pubmed/7827545

Night-time leg cramps
BBC.co.uk, 27th October 2005
There you are, snoozing away contently and then suddenly – bam !
You wake up with the most horrific pain in your leg, like every muscle is being ripped from the bone.
Assuming that you're not sleeping in the jungle and a tiger has just taken a fancy to your lower limbs, it could be that you're experiencing cramp.
If so, you'd almost certainly like to know how to stop the pain first and then learn how to reduce the chance of this happening again later.
Stop the pain !
The first thing you should do is stretch the contracted muscle.
Try to stand up and straighten out your leg and massage your leg to get the blood flowing.
The muscle may try to contract again almost instantly so keep it straight and continue to massage it for five or ten minutes.
If your agonised screams have woken up your partner, you may be able to get help with the massaging bit.
A bout of cramp can be very distressing, so if you're looking after someone who's suffering from cramp, you'll want to be as calming and sensitive as possible.
Oh, and forgiving - they might say a few words and phrases that they'll regret later.
Just remind yourself it wasn't them speaking, it was the cramp that possessed them.
What just happened ?
This is the easy bit.
One of your leg muscles flexed and remained tight for a while, an involuntary contraction that can be agonising, especially if it wakes you up.
The like culprits are the gastrocnemius (your calf muscle, at the back of your lower leg), the hamstrings (back of the thigh) or the quadriceps (round the front of your thigh).
Why this happens is another matter.
The main problem with involuntary reactions like this is that they're difficult to replicate so that they can be studied.
There are, however, enough theories about why it happens to give us a few pointers.
So, why did it happen ?
There are many reasons why you might suffer cramps.
It can become much more common during pregnancy due to significant changes in calcium metabolism.
It also becomes more common as you get older.
One of the most common causes though is being over-weight.
All of the advice books will say things like 'You need to do more exercise' or 'You haven't been taking in enough oxygen', but it comes down to the same thing - all those years of dodging salads and avoiding the daily jog are going to take their toll.
Now, of course healthy people get cramp too, but as they're already well aware of the importance of exercise and probably don't need an entry such as this.
For the rest of us though, here are a few tips :
* If you do exercise regularly, you might not be doing it properly. Remember to warm up beforehand and cool down afterwards with stretches to loosen the muscles. You should vary your exercise as repetitive movements can also lead to cramp. You also need those off days to avoid over-exerting your muscles; muscle fatigue can sometimes be just as bad for you as no exercise at all. You should also ensure you don't dehydrate.
* You're likely to suffer from cramps if you have low levels of magnesium, potassium, calcium and sodium or a raised level of lactic acid. You might sweat the nutrients out while exercising, though alcohol, fizzy drinks and fatty foods can also reduce your magnesium levels significantly, make you sweat and lead to those agonising pains in the middle of the night. Eat a banana or two - they're a good source of potassium.
* Shortage of oxygen can also be the cause of cramps, often the result of Adult Sleep Apnoea, though over-exertion or sitting or lying in an awkward position.
* Another cause could be a medical condition called 'Intermittent Claudication', again a shortage of oxygen, due to cholesterol plaque built up in the arteries of the legs. Patients who have claudication are at extremely high risk for suffering a heart attack or stroke.
So, if you've had a night of drinking, picked up a takeaway on the way home, fallen asleep in an awkward position and slowly started to sweat out the booze, you may find you get woken up by an attack of cramp.
What can I do to stop it happening ?
Drink water.
You should be aiming for about eight glasses (or two litres) of water a day.
If the cramps recur, it's always best to go to your doctor and get a check-up.
Though cutting down on the curries and beer won't hurt either.
Your doctor might prescribe quinine, but some people have found that homeopathic remedies can also help.
Substances such as arnica, calcarea, camphora and cuprum are thought to be good.
You can also get magnesium supplements.
One other final tip : raise the foot of your bed by about 10cm.
This will apparently help your circulation and increase the likelihood that you'll sleep in a healthier position.
Cfr. : http://www.bbc.co.uk/dna/h2g2/A5559474
Cfr. Ook :
- http://akfamilycare.blogspot.com/2006/07/nighttime-leg-cramps.html
- http://body.aol.com/health-concern/nighttime-leg-cramps
- http://health.msn.com/health-topics/articlepage.aspx?cp-documentid=100160856
- http://www.bchealthguide.org/kbase/topic/special/za1086/sec1.htm
- http://www.hopkins-hivguide.org/q_a/patient/complications_of_hiv_infection/symptoms/nighttime_leg_cramps.html?contentInstanceId=380805&siteId=7151
- http://www.medical-library.org/journals5a/nocturnal_leg_cramps.htm
- http://www.ncbi.nlm.nih.gov/pubmed/16700101?dopt=Abstract
- http://www.peacehealth.org/kbase/topic/special/za1086/sec1.htm

Nocturnal leg cramps
© 2008 UPMC, (last reviewed) January 2008
Nocturnal leg cramps are sudden, spontaneous contractions of the lower leg and foot muscles, usually awakening you from sleep. The calf muscles are most often involved. The cramps are harmless and do not indicate a serious disease is present. Nevertheless, they are annoying .../...
Cfr. : http://www.upmc.com/HealthManagement/ManagingYourHealth/HealthReference/Diseases/?chunkiid=100269
Cfr. ook :
- http://www.bio-medicine.org/medicine-dictionary/Nocturnal_leg_cramps/
- http://www.stvincenthospital.com/HealthResources/HealthTools/Article.aspx?chunkiid=100269

Nocturnal leg cramps in older people
J V Butler, E C Mulkerrin, S T O'Keeffe, Department of Medicine for the Elderly, University College Hospital and Merlin Park Hospital, Galway, Ireland - Postgraduate medical journal (Postgrad Med J) Vol. 78 Issue 924 Pg. 596-8 (Oct 2002) ISSN: 0032-5473 England – PMID : 12415081
Nocturnal leg cramps are common in older people.
Such cramps are associated with many common diseases and medications.
Physiological methods may be useful for preventing cramps in some people, but there have been no controlled trials of these approaches.
Quinine is moderately effective in preventing nocturnal leg cramps.
However, there are concerns about the risk/benefit ratio with this drug. In patients with severe symptoms, a trial of 4-6 weeks' treatment with quinine is probably still justified, but the efficacy of treatment should be monitored, for example using a sleep and cramp diary.
Cfr. : http://www.curehunter.com/public/pubmed12415081.do

Quinine does not help to prevent or treat night-time leg cramps
Journal of the American Geriatrics Society June, 1993

Quinine for nocturnal leg cramps - A meta-analysis including unpublished data
Man-Son-Hing M, Wells G, Lau A, Department of Medicine, University of Ottawa, Ont., Canada - J Gen Intern Med. 1998 Sep;13(9):600-6 - PMID: 9754515
Objective - With respect to the use of quinine for the treatment of nocturnal leg cramps, to determine whether the findings of a previously performed meta-analysis of published data are altered with the addition of unpublished data and whether publication bias is present in this area.
Design - A meta-analysis of eight (four published and four unpublished) randomized, double-blind, placebo-controlled trials, seven of which had a crossover design.
Setting - Randomized trials that were available as of July 1997.
Subject - Ambulatory patients (659) who suffered from regular nocturnal leg cramps.
Main results - When individual patient data from all crossover studies were pooled, persons had 3.60 (95% confidence interval [CI] 2.15, 5.05) fewer cramps in a 4-week period when taking quinine compared with placebo.
This compared with an estimate of 8.83 fewer cramps (95% CI 4.16, 13.49) from pooling published studies alone.
The corresponding relative risk reductions were 21% (95% CI 12%, 30%) and 43% (95% CI 21%, 65%), respectively.
Compared with placebo, the use of quinine was associated with an increased incidence of side effects, particularly tinnitus.
Publication bias is present in the reporting of the efficacy of quinine for this indication, as almost all published studies reported larger estimates of its efficacy than did unpublished studies.
Conclusions - This study confirms that quinine is efficacious in the prevention of nocturnal leg cramps.
However, its benefit may not be as large as reported from the pooling of published studies alone.
Given the side effect profile of quinine, nonpharmacologic therapy (e.g., regular passive stretching of the affected muscle) is the best first-line treatment.
For persons who find this ineffective and whose quality of life is significantly affected, a trial of quinine is warranted.
Prescribing physicians must closely monitor the risks and benefits in individual patients.
Publication bias is present in this area even though there is controversy about the role of quinine in the treatment of leg cramps.
To minimize the possibility of this bias, persons performing medication-related meta-analyses should seek high-quality unpublished data from drug regulatory agencies and pharmaceutical companies.
Cfr. : http://www.ncbi.nlm.nih.gov/pubmed/9754515


Treating nighttime leg cramps without drugs
Dr. Paul Donohue, December 26, 2007
Cfr. : http://www.detnews.com/apps/pbcs.dll/article?AID=/20071226/OPINION03/712260354/1040/LIFESTYLE03&imw=Y

Cfr. : http://www.drmirkin.com:80/archive/6752.html


11-02-2008 om 22:10 geschreven door Jules
0 1 2 3 4 5 - Gemiddelde waardering: 0/5 - (0 Stemmen)



Behandeling van CVS met cognitieve gedragstherapie

















Behandeling van CVS met cognitieve gedragstherapie
Gezondheid.infoblog.be - Bron : www.umcn.nl

Uit onderzoek dat de afgelopen jaren is gedaan, blijkt dat bij mensen met CVS een behandeling volgens de principes van cognitieve gedragstherapie (CGT) goede resultaten heeft.
Er bestaat een Individuele Cognitieve Gedragstherapie en een Groepstherapie.
Over de werkwijze bij verwijzing voor CGT is op deze site eveneens informatie opgenomen.
CGT is een vorm van psychotherapie waarbij de nadruk ligt op het veranderen van aan de klachten verbonden gedachten en gedragingen.
In de cognitieve gedragstherapie voor CVS staat het op andere wijze leren omgaan met uw klachten en met lichamelijke activiteit centraal.
Daardoor worden factoren die de klachten in stand houden in gunstige zin beïnvloed.
Dit leidt tot vermindering van de klachten en de daardoor veroorzaakte beperkingen en tot verbetering van het algemeen welbevinden.
Deze therapie kan alleen slagen met uw inzet.
Het doel is : beter worden.
Werkhervatting is gewoonlijk ook een doel van de therapie.
De behandeling duurt meestal ruim een half jaar en daarin zijn gewoonlijk 16 behandelcontacten.
Deze behandeling wordt uitgevoerd door het Nijmeegs Kenniscentrum Chronische Vermoeidheid (NKCV).
Als bij u de diagnose CVS is gesteld zal u door de arts worden gevraagd of u in aanmerking wilt komen voor deze behandeling.
Zo ja, dan wordt u op de wachtlijst geplaatst en krijgt u van het NKCV bericht (cfr. : werkwijze bij verwijzing voor behandeling).
Het is helaas niet mogelijk om telefonisch of per e-mail individuele adviezen te verstrekken.

Effect van CGT op CVS
Cognitieve gedragstherapie is tot nu toe de best onderzochte behandelmethode voor CVS.
Er zijn inmiddels diverse wetenschappelijk goed uitgevoerde effectstudies naar CGT uitgevoerd, o.a. in ons ziekenhuis (Prins et al., The Lancet, 2001, 357 (17), 841-847).
Hieruit is gebleken dat cognitieve gedragstherapie een effectieve behandelmethode bij het chronisch vermoeidheidssyndroom is.

Cfr. : http://gezondheid.infoblog.be/1138/behandeling_van_cvs_met_cognitieve_gedragstherapie

Cfr. ook :


11-02-2008 om 17:18 geschreven door Jules
0 1 2 3 4 5 - Gemiddelde waardering: 3/5 - (3 Stemmen)


10-02-2008

Onze voeding, wat is er mis mee ?





- Selenium
– Chroom
- Vitamine A
– B-vitamines
– Ijzer
– Magnesium
– Zink
– Zonnebloemolie
- Essentiële vetzuren
- Soja




Onze voeding, wat is er mis mee ?
voeding.pilliewillie.nl
© 02 January 2008

De Nederlandse overheid stelt dat een gevarieerde voeding voldoende vitamines en mineralen bevat en heeft dat zelfs in wetsregels vastgelegd.
Grootschalig wetenschappelijk onderzoek toont echter het tegendeel aan.
Onze voeding bevat volgens dit onderzoek te weinig selenium, chroom, vitamine A, magnesium, B6 en zink.
En voor bepaalde bevolkingsgroepen ook te weinig foliumzuur en ijzer.
Popeye zou nu tweehonderd blikken spinazie moeten eten om dezelfde hoeveelheid ijzer binnen te krijgen als vijftig jaar geleden in één blikje zat.
Bovendien is de balans tussen de verschillende essentiële vetzuren, door een jaren lange verkeerde voorlichting, ernstig verstoord.

1. - Een gevarieerde voeding bevat onvoldoende vitamines en mineralen
Onderzoek in diverse werelddelen geeft aan, dat de gangbare industriële landbouwmethode bijdraagt aan een ernstig tekort aan vitamines en mineralen in onze voeding.
Dat is niet verwonderlijk.
Tomaten worden bijvoorbeeld niet in de aarde maar op piepschuim bolletjes gekweekt.
Bovendien is de hoge productie, die van het boerenbedrijf vereist wordt om winstgevend te kunnen zijn, een aanslag op de bodemgesteldheid waardoor de bodem sterk is verarmd.
Hierdoor is o.a. de hoeveelheid selenium in de Europese bodem de laatste 25 jaar schrikbarend terug gelopen.
En geen selenium in de bodem betekent geen selenium in onze voeding.

1.1 - Te weinig selenium in de bodem
De industriële landbouw van de laatste 50 jaar heeft door overproductie de bodem dermate uitgeput dat de grond onvoldoende selenium bevat.
Dit heeft gevolgen voor de hoeveelheid selenium in onze voeding.
Engels onderzoek laat zien dat de gemiddelde inname van selenium de laatste 20 jaar gedaald is tot 30 – 40mg per dag.
Terwijl de Engelse overheid aangeeft dat deze waarde, voor het behoud van een goede gezondheid, eigenlijk rond de 70mg per dag (ADH) zou moeten liggen.
Waarschijnlijk heeft dit tekort de kans op het krijgen van kanker in Engeland vergroot.
Een ander Engels onderzoek geeft aan dat het selenium tekort in de Engelse voeding invloed heeft op het functioneren van het lichaam, met name op het immuunsysteem.
In Nederland zal de situatie waarschijnlijk niet veel beter zijn.
Selenium is een belangrijk spoorelement dat bescherming biedt tegen verschillende soorten kanker en een belangrijke rol speelt in ons immuunsysteem dat ons moet beschermen tegen infecties en het ontstaan van kanker.
Gelukkig kunnen selenium tekorten in de voeding via supplementen eenvoudig worden aangevuld.
Dubbelblind onderzoek geeft aan dat hierdoor de kans op het verkrijgen van een groot aantal kankersoorten wordt verminderd.
In dit onderzoek werd 200mcg selenium per dag toegepast.
Een Canadees onderzoek geeft aan dat de kans op prostaatkanker wordt verkleind door extra selenium.
In dit onderzoek werden selenium supplementen gebruikt.
De werking van het immuunsysteem kan ook worden verbeterd door selenium suppletie.
Onderzoek geeft hier aan dat 100mcg per dag waarschijnlijk niet voldoende is om optimale resultaten te bereiken.

1.2 - Te weinig chroom in de voeding
Met de hoeveelheid chroom in onze voeding is het ook slecht gesteld.
Zelfs een goed uitgebalanceerde voeding bevat te weinig chroom.
Het Amerikaanse ministerie van landbouw rapporteert dat 90% van alle volwassenen volgens hun informatie een chroom tekort hebben.
In Finland, Zweden en Zwitserland is de dagelijkse inname van chroom maar 50mcg per dag of lager, terwijl de ADH 125mcg per dag bedraagt.
In Nederland zal de situatie waarschijnlijk niet veel beter zijn.
Door dit chroom tekort ontstaat insuline resistentie en daardoor overgewicht en uiteindelijk diabetes.
Door deze insuline resistentie is er meer insuline nodig voor het glucose transport van de bloedbaan naar de mitochondria (energie centrales) van de cellen.
Dit verhoogde insuline niveau vergroot het tekort aan chroom in het lichaam door een verhoogde uitscheiding via nieren en de urine.
Zo ontstaat er dus een vicieuze cirkel en kan er zo een ernstig chroom tekort ontstaan dat uiteindelijk hyperinsulinemie, overgewicht en diabetes type 2 veroorzaakt.
Met deze chroom tekorten in de voeding is het dan ook niet vreemd meer dat er 600.000 diabetes patienten in Nederland zijn en dat ruim 400.000 Nederlandse kinderen last hebben van overgewicht.

1.3 - Te weinig vitamine A in de voeding
Van den Berg laat in een onderzoek uit 1996 zien dat de Nederlandse bevolking te weinig vitamine A binnen krijgt.
Voor mannen is de inname 830IE en voor vrouwen 650IE, terwijl de dagelijks aanbevolen hoeveelheid van de overheid respectievelijk 1000IE en 800IE voorschrijft.
Onderzoek van de WHO (World Health Organization) bevestigd een wereldwijd tekort aan vitamine A in onze voeding.
De WHO maakt zich extra zorgen over de gezondheid van kinderen omdat die in de groei een hogere vitamine A behoefte hebben.
De WHO denkt dat wereldwijd 140 - 250 miljoen kinderen het risico lopen op een ziekte die wordt veroorzaakt door een vitamine A tekort.
Een tekort aan vitamine A veroorzaakt nachtblindheid, blindheid, bloedarmoede, verstoring van de groei, verminderde weerstand tegen infecties, een verhoogd risico om als kind te overlijden en een verhoogd risico op kanker.

1.4 - Te weinig B-vitamines in de voeding
Onderzoek, uitgevoerd door het Nutrition and Food Research Institute in Zeist, laat zien dat het slecht gesteld is met de dagelijkse hoeveelheid foliumzuur die we als Nederlander via onze voeding binnen krijgen.
Dat bij vrouwen die zwanger willen worden het foliumzuur aangevuld moet worden om neurale afwijkingen in het kind te voorkomen wisten we al langere tijd, maar dat ook andere bevolkingsgroepen ernstige risico's lopen is nieuw.
Maar liefst 60 – 79% van de Nederlanders krijgt te weinig foliumzuur binnen waardoor een grotere kans bestaat op een hart en vaatziekten zoals een hartinfarct of een herseninfarct.
Deze dodelijke ziekten worden veroorzaakt door aderverkalking (arteriosclerose).
Nederlanders krijgen ook te weinig B6 binnen.
Voor alle bevolkingsgroepen lag de inname van B6 dicht onder de aanbevolen dagelijkse hoeveelheid, dat heeft ernstige gevolgen voor onze gezondheid.
Volgens een ander onderzoek van het zelfde Nederlandse instituut hebben deze tekorten negatieve gevolgen voor het functioneren van ons lichaam.
Deze lage inname van B-vitamines heeft nl. negatieve gevolgen voor het homocysteine metabolisme.
Het risico op een hart en vaatziekte neemt nl. toe bij een hoger niveau aan homocysteïne.
Homocysteïne wordt door het lichaam zelf gemaakt van het essentiële aminozuur methionine.
Homocysteïne wordt in een later stadium weer door het lichaam verwijderd.
Als dit proces niet goed verloopt ontstaat er een te hoog niveau van het homocysteïne in het lichaam.
Tekorten aan stoffen zoals foliumzuur, B6 en B12 zijn er meestal de oorzaak van dat dit verwijderingproces niet goed verloopt waardoor het homocysteine niveau in het lichaam stijgt.
Hart en vaatziekten zoals een hart- of herseninfarct kunnen dan het gevolg zijn.
Nu u de relatie kent tussen het tekort aan foliumzuur en B6 in onze voeding en aderverkalking kijkt u er denk ik niet meer van op dat er in Nederland 675.000 hart en vaatziekte patiënten zijn.

1.5 - Te weinig ijzer in de voeding
Helaas, onze gevarieerde voeding, die volgens de Nederlandse overheid voldoende vitamines en mineralen zou moeten bevatten, bevat ook te weinig ijzer en dat geldt vooral voor vrouwen met een leeftijd van 20 - 49 jaar.
Maar niet alleen Nederland kampt met dit ijzer tekort.
In heel Europa zijn er ijzer tekorten in de voeding, met name in de groep kinderen, menstruerende vrouwen en vrouwen die in verwachting zijn.
In Amerika is de situatie niet veel beter.
Het Amerikaanse Center of Disease Control (CDC) adviseert daarom een lage dosis ijzer supplementen voor vrouwen die in verwachting zijn.
Kinderen met overgewicht blijken ook vaak een ijzer tekort te hebben.
Een juiste diagnose van deze problemen is zeer belangrijk omdat ijzer tekorten een groot aantal ernstige gezondheidsproblemen met zich mee brengen.

1.6 - Te weinig magnesium in de voeding
Onderzoek van de SOE
De uitkomsten van de door de Stichting Orthomoleculaire Educatie (SOE) uitgevoerde voedingsberekeningen tonen onweerlegbaar aan dat zelfs een zgn. evenwichtige voeding onvoldoende vitamines, mineralen en spoorelementen bevat.
Vitamine A, selenium en koper komen als tekort bij de gehele bevolking voor.
Bij diverse bevolkingsgroepen, waaronder de twee kwantitatief grootste groepen (mannen en vrouwen van 22-50 jaar), komen verder nog tekorten voor aan vitamine D, calcium, ijzer, zink en magnesium.
Voorts brengt de berekeningsuitkomst marginale innamen van de vitamines B1 en B2 aan het licht.
Volgens een Zweeds onderzoek is de inname van magnesium in onze Westerse cultuur te laag.
Volgens dit onderzoek wordt dit door veranderingen in de bereiding van onze voeding en het gebruik van oppervlakte water dat te weinig magnesium bevat veroorzaakt.
Deze onderzoekers denken dat hierdoor de incidentie van hartritmestoornissen en hartinfarcten bij mannen is toegenomen.
Een groot Amerikaans onderzoek bevestigd de Zweedse bevindingen en noemt het magnesium niveau in de Europese en Amerikaanse voeding marginaal.
Ander onderzoek laat zien dat deze lage inname van magnesium niet alleen de incidentie van hart en vaatziekten vergroot (hartinfarct, hoge bloeddruk) maar ook de oorzaak kan zijn van diabetes.
Ouderen vormen een risicogroep, zij lopen een groter risico op een magnesium tekort.
Deze tekorten bij ouderen worden in verband gebracht met het ontstaan van Alzheimer.

1.7 - Te weinig zink in de voeding
Meer dan 20% van de Wereldbevolking heeft een tekort aan zink.
In West Europa en Amerika is de dagelijkse zink inname 2,98 - 3,01 mg per dag, terwijl de ADH voor zink voor een volwassene (22 - 50 jaar) volgens het VoedingsCentrum maar liefst 9 - 10mg per dag bedraagt.
We kunnen hier dus met recht spreken van ernstige tekorten !!
Een tekort aan zink uit zich in afwijkingen van huid, slijmvliezen en skelet, een veranderd reuk- en smaakvermogen, het achterblijven van geslachtelijke ontwikkeling en groei, een verminderde afweer tegen infecties en nachtblindheid...

2. - Verkeerde voorlichting bij het gebruik van vetten

2.1 - Zonnebloemolie veroorzaakt hart en vaatziekten
De Nederlandse overheid begon in de 60er jaren met een campagne om de bevolking minder verzadigd vet en meer onverzadigd vet te laten eten.
Dierlijk vet werd in de ban gedaan en plantaardig vet werd gezond verklaard.
De industrie reageerde op dit credo met een aantal op plantaardige zonnebloemolie gebaseerde producten.
Voorbeelden zijn : zonnebloemolie en plantaardige margarine die werd aangeprezen met : "linolzuur goed voor hart en bloedvaten".
Zonnebloemolie en plantaardige margarine op basis van zonnebloemolie zou het hart beschermen tegen hart en vaatziekten, maar het omgekeerde was waar.
Na de introductie van een groot aantal op zonnebloemolie gebaseerde producten nam de incidentie van hart en vaatziekten alleen maar toe.
Nu blijkt dat zonnebloemolie, linolzuur, heel slecht is voor het hart.
De linolzuur in zonnebloemolie veroorzaakt ontstekingen aan onze vaatwanden en arteriosclerose.
Het onderzoek in het referentie hoofdstuk spreekt voor zich.
Ik begrijp dan ook niet dat de Nederlandse overheid geen waarschuwing doet uit gaan als zoveel onderzoek aantoont dat de meest geconsumeerde onverzadigde olie in Nederland, zonnebloemolie, hart en vaatziekten veroorzaakt.

2.2 - Verkeerde balans essentiële vetzuren veroorzaken ernstige ziekten
Essentiële vetzuren zijn vetten die ons lichaam niet zelf kan maken en daarom uit voeding verkregen moeten worden.
Essentiële vetzuren kunnen in twee groepen onderverdeeld worden : omega-3 en omega-6.
In het Westerse dieet van de laatste 40 jaar overheersen echter de omega-6 vetzuren.
Linolzuur (zonnebloemolie) is ook een omega-6 vetzuur en wordt door een verkeerde voorlichting van de laatste 40 jaar heel veel in de voeding gebruikt en is daarom mede verantwoordelijk geweest voor de schadelijke verschuiving van omge-3 naar omega-6 vetzuren.
Omega-3 vetzuren worden door deze verkeerde voedingskeuzes zodanig door omega-6 overheerst dat het weinige omega-3 die we nog binnen krijgen niet eens in staat is om zijn werk goed te doen.
Ernstige gezondheid problemen zoals hart en vaatziekten, hoge bloeddruk, borstkanker, dikkedarmkanker, prostaatkanker astma, artritis, de ziekte van Crohn, depressie, schizofrenie, agressie, bipolaire depressie en ADHD zijn hiervan het gevolg geweest.

3. - Soja veroorzaakt vitamine deficiënties
Voor vegetariërs heb ik helaas slecht nieuws.
Soja bevat een groot aantal stoffen die onze gezondheid negatief beïnvloeden.
Eén van deze zogenaamde antinutriënten blokkeert de werking van enzymen zoals trypsine.
Trypsine is nodig voor de opname van eiwitten.
Hierdoor kunnen tekorten ontstaan aan eiwitten en daardoor ook tekorten aan aminozuren.
Ook bevat soja de stof lectine die het voor de darmen moeilijker maakt om bouwstoffen uit de voeding op te nemen.
Hierdoor kunnen tekorten ontstaan aan belangrijke vitamines zoals vitamine A, D, E en B12.
Sojabonen bevatten ook grote hoeveelheden fytaatzuur.
Fytaatzuur remt de opname van calcium, magnesium, koper, ijzer en zink.
Het fytaatzuur uit soja belemmert vooral de opname van zink.
Zink is belangrijk voor de ontwikkeling van onze hersenen en zenuwstelsel maar beschermt ook tegen de ontwikkeling van diabetes.
Zink is bovendien belangrijk voor een goede werking van het immuunsysteem.
Een zink tekort kan dan ook ernstige gevolgen hebben voor onze gezondheid.
De negatieve effecten van fytaatzuur zijn in vele wetenschappelijke onderzoeken vastgelegd.
Onderzoek in derde wereldlanden waar de bevolking via ontwikkelingshulp programma's geleerd is om soja te verbouwen en te eten geeft aan dat een groot deel van de bevolking deficiënt is aan bovengenoemde mineralen.

Cfr. : http://voeding.pilliewillie.nl/voeding-wat-is-er-mis-mee/basis16.php



10-02-2008 om 13:00 geschreven door Jules
0 1 2 3 4 5 - Gemiddelde waardering: 0/5 - (0 Stemmen)



De beste therapie...


"De beste therapie is

goed omgaan met de ziekte,

je eigen grenzen kennen en

de ziekte aanvaarden"



10-02-2008 om 12:57 geschreven door Jules
0 1 2 3 4 5 - Gemiddelde waardering: 3/5 - (4 Stemmen)



Fibromyalgia - The Enigma and the Stigma







"Some people really cannot function at all.
It keeps them from doing
the things they want to do."
- Stephen M. Stahl -




Fibromyalgia - The Enigma and the Stigma
Stephen M. Stahl, M.D., Ph.D.

In the 19th century, the discoverer of dynamite and founder of Nobel prizes may have suffered from it.
During that era, Freud may have treated it with psychoanalysis as neurasthenia and Charcot with hypnosis as hypochondria.
In the 20th century, it was debated to be either a syndrome of abnormal muscles, sleep, pain and mood or an entity invented by lawyers, charlatans, and disability seekers related to chronic fatigue syndrome, irritable bowel syndrome, "Yuppie flu" or multiple chemical sensitivity.
Now, in the 21st century, as psychiatric disorders struggle to fly first-class with medical and surgical disorders, fibromyalgia is finally wait-listed to be upgraded from cargo to coach.1

The Enigma – Diagnosable Medical Illness ?
Fibromyalgia syndrome is recognized by rheumatologists as a chronic, widespread pain syndrome associated with fatigue, nonrestorative sleep and tenderness at 11 or more of 18 designated "trigger points" where ligaments, tendons and muscle attach to bone.2-4
It is the second most common diagnosis in rheumatology clinics and may affect from 2% to 4% of the population.
There is no known cause, although fibromyalgia may occur following viral infections, exposure to toxins such as tainted tryptophan preparations or physical or emotional trauma.
There is no known pathology identifiable in the muscles or joints.5,6
Although symptoms are chronic and debilitating, they are not necessarily progressive.
Fibromyalgia presents as a chronic pain state and may represent abnormal sensory processing of NMDA (N-methyl-d-aspartate)-type glutamate receptor-mediated neurotransmission in unmyelinated C-fibers that carry pain impulses.7
Other hypotheses suggest abnormal substance P-mediated neurotransmission or hypothalamic-pituitary axis abnormalities in CRH-ACTH-cortisol regulation.
None of these links is well established, however and the pathophysiology of fibromyalgia remains obscure.

The Stigma - Mental Illness or All in Your Head ?
About a third of those diagnosed with fibromyalgia have major depressive disorder (MDD).
Most qualify for the diagnosis of a somatoform disorder.
Many have associated anxiety disorders.1-4
If these mental disorders are subtracted, is there anything "real" left--especially considering that "normal" people have aches and pains all the time, with almost all of us experiencing a somatic symptom (e.g., headache, neckache, backache, joint ache, muscle stiffness) every 4 to 6 days ?
Some skeptical experts apply Yogi Berra's logic to fibromyalgia, namely : "If I hadn't believed it, I wouldn't have seen it."8
Thus, fibromyalgia is considered by some to be the result of unconscious conflicts manifesting themselves as physical symptoms, with pain serving as a somatic metaphor for unhappiness and a life that is not working out.
This rather unsympathetic and old-fashioned point of view is slowly giving way to the idea that fibromyalgia may be as "real" as obsessive-compulsive disorder, social anxiety disorder and other previously ill-defined entities that were not recognized as legitimate illnesses until antidepressant treatments began to define them as treatable.
Furthermore, it is now well recognized that psychiatric disorders frequently do not occur in isolation and the fact that fibromyalgia is comorbid with depression or anxiety actually makes this entity more similar to than different from MDD, generalized anxiety disorder and most other contemporary psychiatric illnesses in the general population.9

Women's Health Issue ?
Amazingly, studies2-4 suggest that between 75% and 90% of identified patients are women, especially white women.
Is it possible that this entity has been as neglected as other women's health issues ?10
Will it remain on the fringe until political and consumer activism forces a serious look at this problem ?
Fortunately, fibromyalgia is being taken seriously by an increasing cohort of investigators.
Numerous well-designed treatment studies with improved symptom assessment strategies are now under way 11,12 and new initiatives are searching for pharmacogenomic markers of fibromyalgia.
This research bodes well for eventually defining this entity, and especially how to treat it.

Treatable ?
Psychiatric illnesses have a long history of remaining illegitimate until a recognized treatment exists.
Will fibromyalgia become respectable if an FDA-approved treatment is discovered ?
This possibility seems increasingly likely as numerous publications suggest that tricyclic antidepressants and selective serotonin reuptake inhibitors in particular may be effective for symptoms of fibromyalgia.11-14
However, not all findings have been replicated and methodological difficulties abound in many treatment studies of fibromyalgia.
Nondrug treatments such as strength training and exercise may also prove effective.1,15,16
Obviously, a multidisciplinary approach to the treatment of fibromyalgia may yield the best results, analogous to the way psychotherapy can enhance the efficacy of antidepressants in many patients with depression or an anxiety disorder.

Conclusion
Although numerous issues need to be resolved about fibromyalgia, including defining pathophysiology, patient population, symptom assessments and agents to use for treatment, this entity is on the verge of emerging as a legitimate syndrome in medicine and psychiatry.

Although there is not a cure for the disease,
we can help patients improve their quality of life
by teaching them how to control it
with the right treatments and support.
- Stephen M. Stahl -
References

Hurting all over
Groopman J - New Yorker Magazine 2000; November 13
Cfr. : http://www.jeromegroopman.com/articles/hurting-all-over.html

Fibromyalgia syndrome - An emerging but controversial condition
Goldenber DL - JAMA 1987;257:2782-2787
The clinical manifestations, laboratory findings and treatment results of 118 patients with fibromyalgia followed up by one investigator were compared with those of other recent reports.
The history of this syndrome and recent efforts to establish diagnostic criteria and to understand underlying pathophysiologic mechanisms were studied.
A practical, noninvasive office-based evaluation and conservative treatment approach were developed, determined by an understanding of the natural history of this common but controversial disorder.
Cfr. : http://jama.ama-assn.org/cgi/content/abstract/257/20/2782

The American College of Rheumatology 1990 Criteria for the Classification of Fibromyalgia - Report of the Multicenter Criteria Committee
Wolfe F, Smythe HA, Yunus MB, Bennett RM, Bombardier C, Goldenberg DL, Tugwell P, Campbell SM, Abeles M, Clark P et al., -University of Kansas, Arthritis Center, Wichita 67214 - Arthritis Rheum. 1990 Feb;33(2):160-72 - PMID: 2306288
To develop criteria for the classification of fibromyalgia, we studied 558 consecutive patients : 293 patients with fibromyalgia and 265 control patients.
Interviews and examinations were performed by trained, blinded assessors.
Control patients for the group with primary fibromyalgia were matched for age and sex and limited to patients with disorders that could be confused with primary fibromyalgia.
Control patients for the group with secondary-concomitant fibromyalgia were matched for age, sex and concomitant rheumatic disorders.
Widespread pain (axial plus upper and lower segment plus left- and right-sided pain) was found in 97.6% of all patients with fibromyalgia and in 69.1% of all control patients.
The combination of widespread pain and mild or greater tenderness in greater than or equal to 11 of 18 tender point sites yielded a sensitivity of 88.4% and a specificity of 81.1%.
Primary fibromyalgia patients and secondary-concomitant fibromyalgia patients did not differ statistically in any major study variable and the criteria performed equally well in patients with and those without concomitant rheumatic conditions.
The newly proposed criteria for the classification of fibromyalgia are : 1) widespread pain in combination with 2) tenderness at 11 or more of the 18 specific tender point sites.
No exclusions are made for the presence of concomitant radiographic or laboratory abnormalities.
At the diagnostic or classification level, the distinction between primary fibromyalgia and secondary-concomitant fibromyalgia (as defined in the text) is abandoned.
Cfr. : http://www.ncbi.nlm.nih.gov/pubmed/2306288?dopt=Abstract
Also read the comments on this article :
'Comment on the 1990 American College of rheumatology criteria for fibromyalgia' - Freundlich B, Leventhal LJ, Arthritis Rheum. 1990 Dec;33(12):1863-4 - PMID: 2261007
Cfr. : http://www.ncbi.nlm.nih.gov/pubmed/2261007?ordinalpos=1&itool=EntrezSystem2.PEntrez.Pubmed.Pubmed_ResultsPanel.Pubmed_RV
AbstractPlusDrugs1
- 'Use of the pinch strength meter in tender point examination' - Baum J - Arthritis Rheum. 1991 Jan;34(1):128 - PMID: 1984775
Cfr. : http://www.ncbi.nlm.nih.gov/pubmed/1984775?ordinalpos=2&itool=EntrezSystem2.PEntrez.Pubmed.Pubmed_ResultsPanel.Pubmed_RV
AbstractPlusDrugs1

The prevalence and characteristics of fibromyalgia in the general population
Wolfe F, Ross K, Anderson J, Russell IJ, Hebert L, University of Kansas School of Medicine-Wichita - Arthritis Rheum. 1995 Jan;38(1):19-28 - PMID: 7818567
Objective - To determine the prevalence and characteristics of fibromyalgia in the general population.
Methods - A random sample of 3,006 persons in Wichita, KS, were characterized according to the presence of no pain, non-widespread pain and widespread pain.
A subsample of 391 persons, including 193 with widespread pain, were examined and interviewed in detail.
Results - The prevalence of fibromyalgia was 2.0% (95% confidence interval [95% CI] 1.4, 2.7) for both sexes, 3.4% (95% CI 2.3, 4.6) for women and 0.5% (95% CI 0.0, 1.0) for men.
The prevalence of the syndrome increased with age, with highest values attained between 60 and 79 years (> 7.0% in women).
Demographic, psychological, dolorimetry and symptom factors were associated with fibromyalgia.
Conclusion - Fibromyalgia is common in the population and occurs often in older persons.
Characteristic features of fibromyalgia--pain threshold and symptoms--are similar in community and clinic populations, but overall severity, pain and functional disability are more severe in the clinic population.
Cfr. : http://www.ncbi.nlm.nih.gov/pubmed/7818567

Muscle pathology in primary fibromyalgia syndrome - A light microscopic histochemical and ultrastructural study
Kalyan-Raman UP, Kalyan-Raman K, Yunus MB et al. - J Rheumatol 1984;11:808-813 - PMID: 6596430
Upper medial trapezius muscle biopsy was obtained from 12 primary fibromyalgia syndrome (PFS) patients (age 17 to 40 years) and studied with histochemistry, light and electron microscopy (EM).
No evidence of inflammation was found in any case.
Significant histochemical abnormalities were Type II fiber atrophy in 7 and moth-eaten appearance of Type I fibers in 5.
EM revealed segmental muscle fiber necrosis with lipid and glycogen deposition as well as subsarcolemmal mitochondrial accumulation in all cases.
Papillary projections of sarcolemmal membrane were seen in 11 patients.
These observations in 12 PFS cases without obvious muscle trauma indicate definite but nonspecific muscle changes which we suspect are secondary to chronic muscle spasm and ischemia of unknown etiology.
Cfr. : http://www.ncbi.nlm.nih.gov/sites/entrez

Lack of association between fibromyalgia syndrome and abnormalities in muscle energy metabolism
Simms RW, Roy SH, Hrovat M, Anderson JJ, Skrinar G, LePoole SR, Zerbini CA, de Luca C, Jolesz F, Arthritis Center, Boston University School of Medicine, MA 02118 - Arthritis Rheum. 1994 Jun;37(6):794-800 - PMID: 8003050
Objective - To compare parameters of muscle energy metabolism in patients with fibromyalgia syndrome (FMS) and sedentary controls.
Methods - Thirteen female FMS patients and 13 female sedentary controls underwent a standardized clinical assessment (including dolorimeter measurements of the upper trapezius and tibialis anterior muscles) and a standardized aerobic fitness test including measurement of maximum oxygen uptake (VO2max).
Phosphorus (31P) magnetic resonance spectroscopy studies of the upper trapezius and tibialis anterior muscles were then performed in FMS patients and controls, at rest and during and following a muscle-fatiguing exercise protocol.
Results - FMS patients and controls had similar levels of VO2max and of maximum voluntary contraction (MVC) of the upper trapezius and tibialis anterior muscles.
After controlling for VO2max and MVC, measurements of phosphocreatine (PCr), inorganic phosphate (P(i)) and intracellular pH in these muscles were not significantly different in FMS patients versus sedentary controls either at rest, during exercise or during recovery.
In the patients with FMS, no correlation was found between overall or local pain severity and the principal muscle metabolic parameter, PCr/P(i).
Inverse correlations between dolorimeter scores at 2 muscle sites and tibialis anterior PCr/P(i) were found both in patients and in controls.
Conclusion - This study demonstrates that under the conditions studied, muscle energy metabolism in FMS is no different than that in sedentary controls.
These findings do not support the hypothesis that detectable defects in muscle energy metabolism occur in FMS.
Cfr. : http://www.ncbi.nlm.nih.gov/sites/entrez
Also read the comment to this article 'Searching for the cause of fibromyalgia - Is there a defect in energy metabolism ?' - Wortmann RL - Arthritis Rheum. 1994 Jun;37(6):790-3 - PMID: 8003049 at : http://www.ncbi.nlm.nih.gov/pubmed/8003049?ordinalpos=1&itool=EntrezSystem2.PEntrez.Pubmed.Pubmed_ResultsPanel.Pubmed_RV
AbstractPlusDrugs1

Emerging concepts in the neurobiology of chronic pain - Evidence of abnormal sensory processing in fibromyalgia
Bennett RM, Division of Arthritis and Rheumatic Diseases, Oregon Health Sciences University, Portland 97201, USA - Mayo Clin Proc. 1999 Apr;74(4):385-98 - PMID: 10221469
Chronic pain often differs from acute pain.
The correlation between tissue pathology and the perceived severity of the chronic pain experience is poor or even absent.
Furthermore, the sharp spatial localization of acute pain is not a feature of chronic pain; chronic pain is more diffuse and often spreads to areas beyond the original site.
Of importance, chronic pain seldom responds to the therapeutic measures that are successful in treating acute pain.
Physicians who are unaware of these differences may label the patient with chronic pain as being neurotic or even a malingerer.
During the past decade, an exponential growth has occurred in the scientific underpinnings of chronic pain states.
In particular, the concept of nonnociceptive pain has been refined at a physiologic, structural and molecular level.
This review focuses on this new body of knowledge, with particular reference to the chronic pain state termed "fibromyalgia."
Cfr. : http://www.ncbi.nlm.nih.gov/sites/entrez
Also reeds the comment to this article 'Fibromyalgia and pain management' - Sartin JS - Mayo Clin Proc. 2000 Mar;75(3):316-7 - PMID: 10725965 at : http://www.ncbi.nlm.nih.gov/pubmed/10725965?ordinalpos=1&itool=EntrezSystem2.PEntrez.Pubmed.Pubmed_ResultsPanel.Pubmed_RV
AbstractPlusDrugs1

The Yogi Book - "I Really Didn't Say Everything I Said"
Yogi Berra - Workman Publishing Company, January 3, 1998 – ISBN-10 : 0761110909 / ISBN-13 : 978-0761110903
At last they're all together, in celebration of one of America's most beloved figures : from "It ain't over 'til it's over" to "You can't think and hit at the same time" here are all the famous Yogisms, those pithy-as-poetry legendary words that are among the most popularly quoted sayings ever.
Compiled by Yogi Berra and his family, 'The Yogi Book' is the official collection of all Yogi Berra's quotable quotes.
And more than just the genuine sayings themselves, there's Yogi on hand to explain each saying's provenance.
Including many rarely-before-seen photographs plus appreciations and comments from friends and colleagues, The Yogi Book is a one-man Bartlett's, and a look at the life of a legend.
Cfr. : http://www.amazon.com/Yogi-Book-Really-Didnt-Everything/dp/0761110909

The de facto US mental and addictive disorders service system - Epidemiologic catchment area prospective 1-year prevalence rates of disorders and services
Regier DA, Narrow WE, Rae DS, Manderscheid RW, Locke BZ, Goodwin FK, Division of Epidemiology and Services Research, National Institute of Mental Health, National Institutes of Health, Rockville, Md. - Arch Gen Psychiatry. 1993 Feb;50(2):85-94 - PMID: 8427558
After initial interviews with 20,291 adults in the National Institute of Mental Health Epidemiologic Catchment Area Program, we estimated prospective 1-year prevalence and service use rates of mental and addictive disorders in the US population.
An annual prevalence rate of 28.1% was found for these disorders, composed of a 1-month point prevalence of 15.7% (at wave 1) and a 1-year incidence of new or recurrent disorders identified in 12.3% of the population at wave 2.
During the 1-year follow-up period, 6.6% of the total sample developed one or more new disorders after being assessed as having no previous lifetime diagnosis at wave 1.
An additional 5.7% of the population, with a history of some previous disorder at wave 1, had an acute relapse or suffered from a new disorder in 1 year.
Irrespective of diagnosis, 14.7% of the US population in 1 year reported use of services in one or more component sectors of the de facto US mental and addictive service system.
With some overlap between sectors, specialists in mental and addictive disorders provided treatment to 5.9% of the US population, 6.4% sought such services from general medical physicians, 3.0% sought these services from other human service professionals and 4.1% turned to the voluntary support sector for such care.
Of those persons with any disorder, only 28.5% (8.0 per 100 population) sought mental health/addictive services.
Persons with specific disorders varied in the proportion who used services, from a high of more than 60% for somatization, schizophrenia and bipolar disorders to a low of less than 25% for addictive disorders and severe cognitive impairment.
Applications of these descriptive data to US health care system reform options are considered in the context of other variables that will determine national health policy.
Cfr. : http://www.ncbi.nlm.nih.gov/pubmed/8427558

Sex and psychopharmacology - Is natural estrogen a psychotropic drug in women ? [commentary]
Stahl SM - Arch Gen Psychiatry 2001;58:537-538
Although it has been long recognized that estrogen affects mood, it is still not clear what role estrogen may play in the management of major depressive disorder.
This is startling, given the known link of estrogen to the increased incidence of major depressive disorder in women across their life cycles.
Furthermore, 70% of people taking antidepressants are women and women make 90% of all health care decisions,6 yet there are precious few studies examining the use of estrogen as an antidepressant or as an adjunct to antidepressant treatment of major depressive disorder.
The well-designed studies that do exist have been conducted mostly in women experiencing mood fluctuations associated with the normal female life cycle or with premenstrually linked mood disorders rather than in women with major depressive disorder.
Cfr. : http://archpsyc.ama-assn.org/cgi/content/extract/58/6/537

Comparison of amitriptyline and sertraline in the treatment of fibromyalgia syndrome [abstract] - Presented at the 64th annual meeting of the American College of Rheumatology; November 2000 - Celiker R, Cagavi Z

A randomized, placebo-controlled, double-blind, flexible-dose study of fluoxetine in the treatment of fibromyalgia [abstract] - Presented at the NCDEU meeting; May 2001; Phoenix, Ariz - Arnold LM, Hess SM, Keck PE
Cfr. :
- http://www.ncbi.nlm.nih.gov/pubmed/11893345?dopt=medline
- http://www.ingentaconnect.com/content/els/00029343/2002/00000112/00000003/art01089;
jsessionid=1f6amp46upjld.alexandra?format=print
- http://www.immunesupport.com/library/showarticle.cfm/id/3682

Antidepressant treatment of fibromyalgia - A Meta-Analysis and Review
Arnold LM, Keck PE, Welge JA - Psychosomatics 2000;41:104-113
Fibromyalgia is a common musculoskeletal pain disorder associated with mood disorders.
Antidepressants, particularly tricyclics, are commonly recommended treatments.
Randomized, controlled trials of antidepressants for treatment of fibromyalgia were reviewed by methodology, results and potential predictors of response.
Twenty-one controlled trials, 16 involving tricyclic agents, were identified; 9 of these 16 studies were suitable for meta-analysis.
Effect sizes were calculated for measurements of physician and patient overall assessment, pain, stiffness, tenderness, fatigue and sleep quality.
Compared with placebo, tricyclic agents were associated with effect sizes that were substantially larger than zero for all measurements.
The largest improvement was associated with measures of sleep quality; the most modest improvement was found in measures of stiffness and tenderness.
Further studies are needed utilizing randomized, double-blind, placebo-controlled, parallel designs with antidepressants administered at therapeutic dose ranges, using standardized criteria for fibromyalgia and systematically assessed for co-occurring psychiatric illness.
Cfr. : http://psy.psychiatryonline.org/cgi/content/abstract/41/2/104

Treatment of fibromyalgia with antidepressants - A meta-analysis
O'Malley PG, Balden E, Tomkins G, Santoro J, Kroenke K, Jackson JL, Division of General Internal Medicine, Walter Reed Army Medical Center Washington, DC, USA - J Gen Intern Med. 2000 Sep;15(9):659-66 - PMID: 11029681
Background - Fibromyalgia is a common, poorly understood musculoskeletal pain syndrome with limited therapeutic options.
Objective - To systematically review the efficacy of antidepressants in the treatment of fibromyalgia and examine whether this effect was independent of depression.
Design - Meta-analysis of English-language, randomized, placebo-controlled trials.
Studies were obtained from searching MEDLINE, EMBASE and PSYCLIT (1966-1999), the Cochrane Library, unpublished literature and bibliographies.
We performed independent duplicate review of each study for both inclusion and data extraction.
Main results - Sixteen randomized, placebo-controlled trials were identified, of which 13 were appropriate for data extraction.
There were 3 classes of antidepressants evaluated: tricyclics (9 trials), selective serotonin reuptake inhibitors (3 trials) and S-adenosylmethionine (2 trials).
Overall, the quality of the studies was good (mean score 5.6, scale 0-8).
The odds ratio for improvement with therapy was 4.2 (95% confidence interval [95% CI], 2.6 to 6.8).
The pooled risk difference for these studies was 0.25 (95% CI, 0.16 to 0.34), which calculates to 4 (95% CI, 2.9 to 6.3) individuals needing treatment for 1 patient to experience symptom improvement.
When the effect on individual symptoms was combined, antidepressants improved sleep, fatigue, pain and well-being, but not trigger points.
In the 5 studies where there was adequate assessment for an effect independent of depression, only 1 study found a correlation between symptom improvement and depression scores.
Outcomes were not affected by class of agent or quality score using meta-regression.
Conclusion - Antidepressants are efficacious in treating many of the symptoms of fibromyalgia.
Patients were more than 4 times as likely to report overall improvement and reported moderate reductions in individual symptoms, particularly pain.
Whether this effect is independent of depression needs further study.
Cfr. : http://www.ncbi.nlm.nih.gov/pubmed/11029681?ordinalpos=4&itool=EntrezSystem2.PEntrez.Pubmed.Pubmed_ResultsPanel.Pubmed_RV
DocSum

Randomized controlled trial of exercise prescription for fibromyalgia [abstract]
Presented at the annual meeting of the 64th American College of Rheumatology; November 2000 - Richards SCM, Scott DL
To evaluate the efficacy of a class based exercise prescription program for fibromyalgia (FM).
The assessment was performed by a randomised controlled trial comparing the active treatment of graded aerobic fitness exercise to a control treatment of relaxation and flexibility.
Cfr. : http://www.controlled-trials.com/mrct/trial/%7C/1053/31709.html

Follow-up of randomized controlled trial of exercise, education and a combination of exercise and education in women with fibromyalgia [abstract]
Presented at the annual meeting of the 64th American College of Rheumatology; November 2000 - King SJ, Wessel J, Bhambhani Y et al.
Objective - To evaluate the efficacy of a 6-week exercise and educational program for patients with fibromyalgia.
Methods - Forty-one subjects were randomly assigned to the program or served as waiting list controls. Program outcome was assessed with a 6-minute walk test, the Fibromyalgia Impact Questionnaire, a Self-Efficacy Scale, and a knowledge questionnaire (based on information provided during the educational sessions). Waiting list control subjects subsequently completed the program. Program outcome was reassessed 3 or 6 months post-program.
Results - The program produced significant improvements in 6-minute walk distance, well-being, fatigue, self-efficacy (for controlling pain and other symptoms), and knowledge. At followup, immediate gains in walk distance, well-being, and self-efficacy were maintained, but gains in fatigue and knowledge were lost.
Conclusion - Short-term exercise and educational programs can produce immediate and sustained benefits for patients with fibromyalgia. The benefits of our program may be due to exercise or education since both interventions were given.
Cfr. : http://www3.interscience.wiley.com/cgi-bin/abstract/84002094/ABSTRACT?CRETRY=1&SRETRY=0

Brainstorms is a monthly section of The Journal of Clinical Psychiatry aimed at providing updates of novel concepts emerging from the neurosciences that have relevance to the practicing physician.
From the Neuroscience Education Institute in Carlsbad, Calif., and the Department of Psychiatry at the University of California San Diego.
Reprint requests to : Stephen M. Stahl, M.D., Ph.D., Editor, BRAINSTORMS, Neuroscience Education Institute, 5857 Owens Street, Ste. 102, Carlsbad, CA 92009.

Cfr. : http://www.psychiatrist.com/pcc/brainstorm/br6207.htm


10-02-2008 om 12:17 geschreven door Jules
0 1 2 3 4 5 - Gemiddelde waardering: 0/5 - (0 Stemmen)


09-02-2008

FDA waarschuwt voor botox na 16 sterfgevallen








FDA waarschuwt voor botox
na 16 sterfgevallen

Door Anna Dijkman – Elsevier, 09-02-08


De Amerikaanse Food and Drug Administration (FDA) waarschuwt dat het gebruik van botox schadelijke bijwerkingen kan hebben, en mogelijk zelfs dodelijk kan zijn.
Botox
Botuline toxine is een giftige stof die wordt geproduceerd door de bacterie clostridium botulinum, de veroorzaker van botulisme.
Het wordt in kleine doses in geneesmiddelen (Botox en Myobloc) gebruikt om spierstoornissen te verhelpen of om zweetklieren stil te leggen bij patiënten die overmatig zweten.
De stof wordt ook in de cosmetische chirurgie toegepast om gezichtsspieren tijdelijk te verlammen waardoor rimpels verminderen.
Twee weken geleden publiceerde de Amerikaanse consumentenorganisatie Public Citizen een rapport waarin 180 gevallen worden beschreven van patiënten die verschijnselen van botulisme ontwikkelden na het gebruik van botox.

Ademhalingsproblemen
De patiënten kregen ademhalings- en slikproblemen.
Bij zestien van hen, onder wie vier kinderen, leidde dit tot de dood. Public Citizen eiste onmiddellijk ingrijpen van de FDA.
De FDA zegt in een verklaring te vermoeden dat de slachtoffers een overdosis hebben gekregen.
Volgens de geneesmiddelenautoriteit traden de heftigste reacties op bij behandeling van hersenverlamming (ook wel de 'ziekte van Little' genoemd).
De FDA merkt op de toepassing van botox bij deze ziekte nooit te hebben onderzocht of goedgekeurd.
De FDA ontraadt het gebruik van botox niet, maar gaat wel de veiligheid van het middel onderzoeken.
Public Citizen vindt de waarschuwing 'niet genoeg'.
De organisatie vindt dat artsen patiënten een schriftelijke waarschuwing moeten geven over de gevaren van botox.

Cfr. : http://www.elsevier.nl/lifestyle/gezondheid_en_gezin/gezondheid/artikel/asp/artnr/192051/index.html

09-02-2008 om 19:04 geschreven door Jules
0 1 2 3 4 5 - Gemiddelde waardering: 2/5 - (3 Stemmen)



| | |
| --- | --- |
| | |

Gastenboek


Druk op onderstaande knop om een berichtje achter te laten in mijn gastenboek